Golden is a small mountain town with plenty of things to do in the winter. Whether you want to scream down a double black chute at a world-class ski resort or take it easy snowshoeing in the forests, there is something to do here for everyone.
Golden is a great addition to any Canadian Rockies trip and is well worth a few-day stop when traveling between Calgary and Vancouver or vice versa. Here are just a few of our favorite things to do in Golden in the winter!
---
Where is Golden, BC?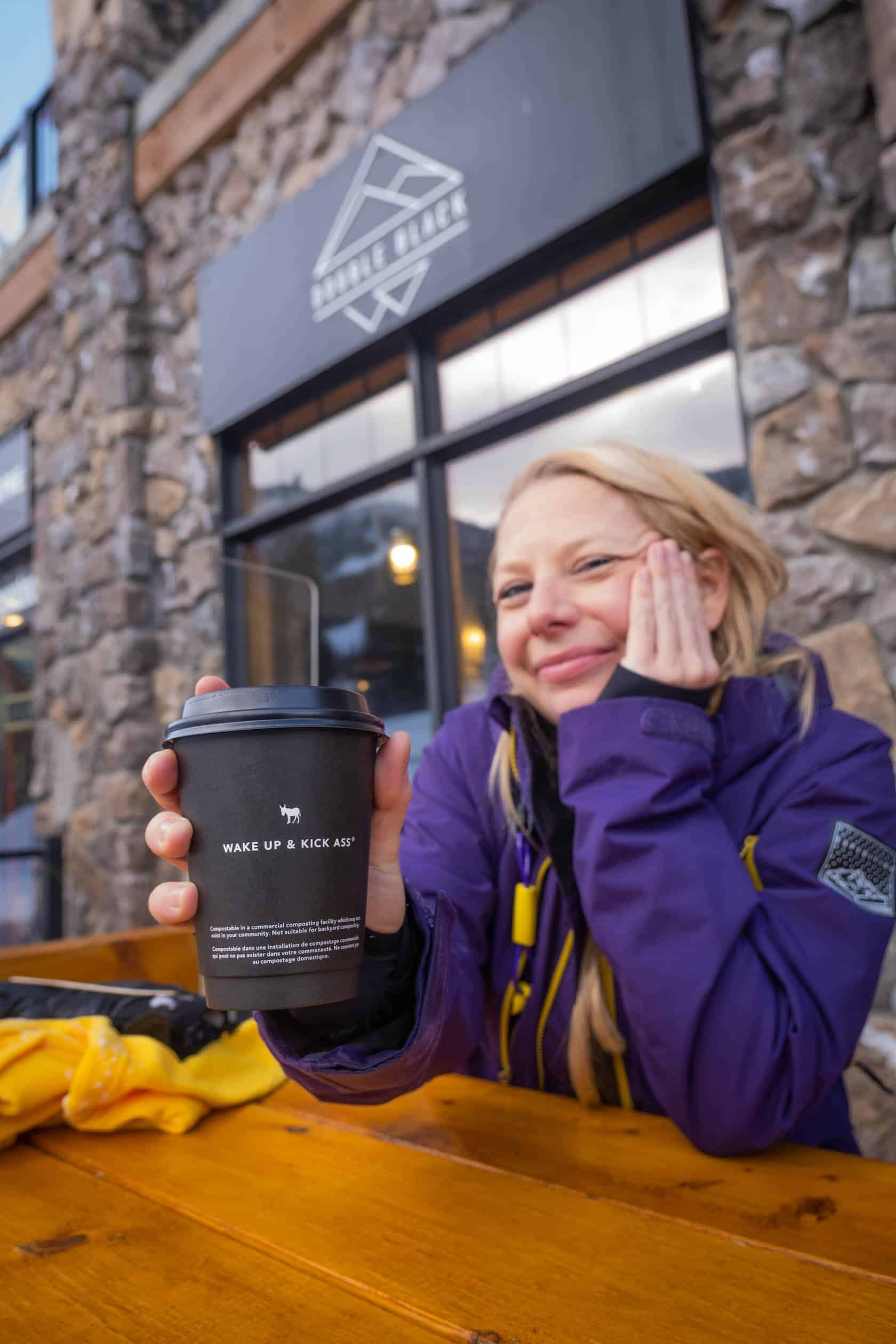 Golden is a small town near Yoho National Park with under 4000 people in southeastern British Columbia. The closest major city is Calgary, about three hours away. Golden is built around the confluence of the Columbia and Kicking Horse rivers and is surrounded by the Purcell and the Rocky Mountains.
It's the perfect location near Yoho, Banff, Jasper, Glacier, and Kootenay National Park. Located right off of Highway 1 (the Trans-Canada Highway) it's one of the best places to visit in BC and is a great stop on any Western Canada road trip.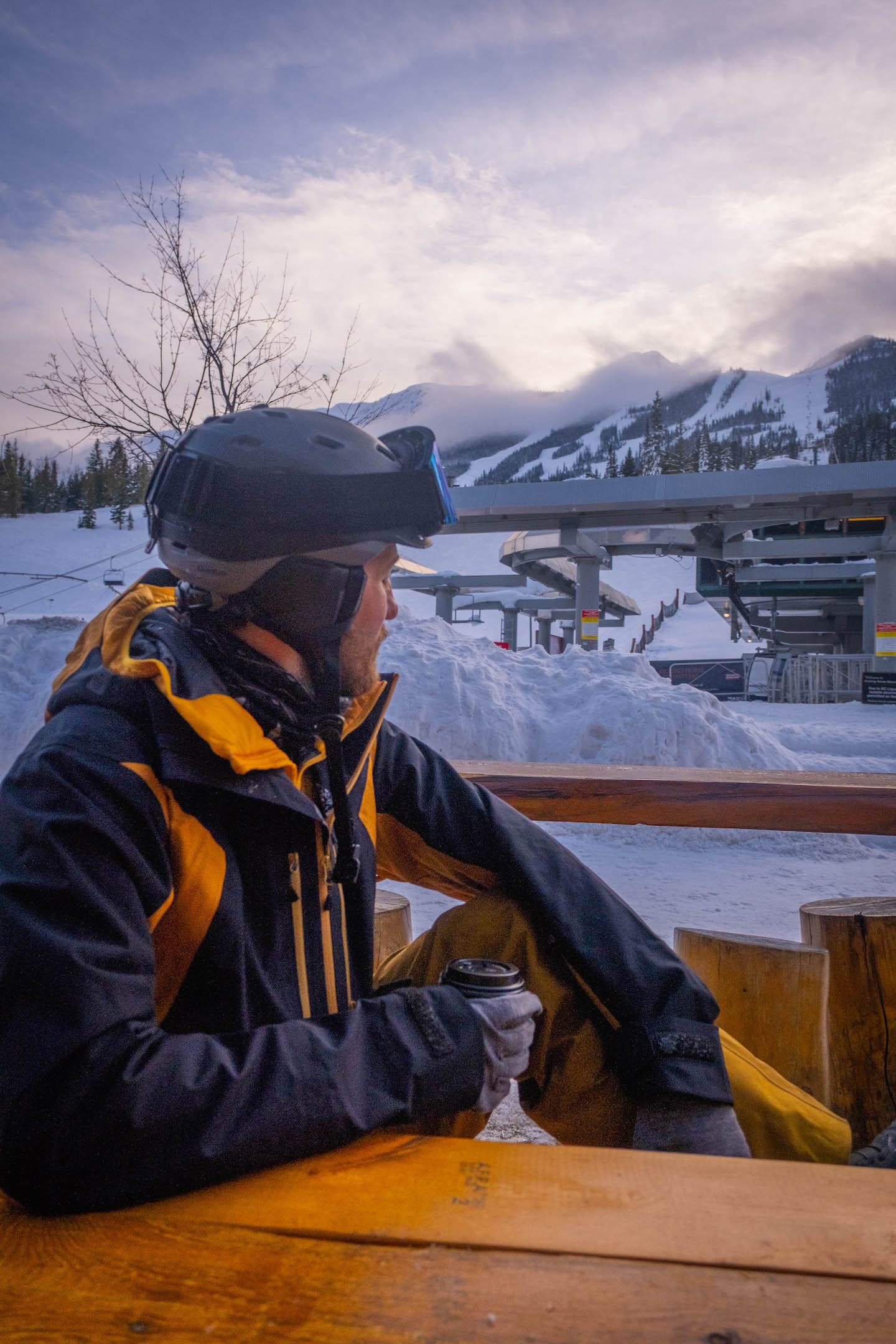 It's a great place to head in the summer as there are plenty of adventure sports on offer, but also in the winter, thanks to its location near Kicking Horse Mountain Resort. It's also known to many sledding enthusiasts as there are endless areas to bring a snowmobile.
If you are planning a ski trip to Lake Louise or Banff Sunshine, we highly recommend adding Kicking Horse to your ski trip. They get more powder and see about half the crowds!
---
Best Things To Do in Golden in Winter
---
Enjoy the Fresh Powder on a Snowmobile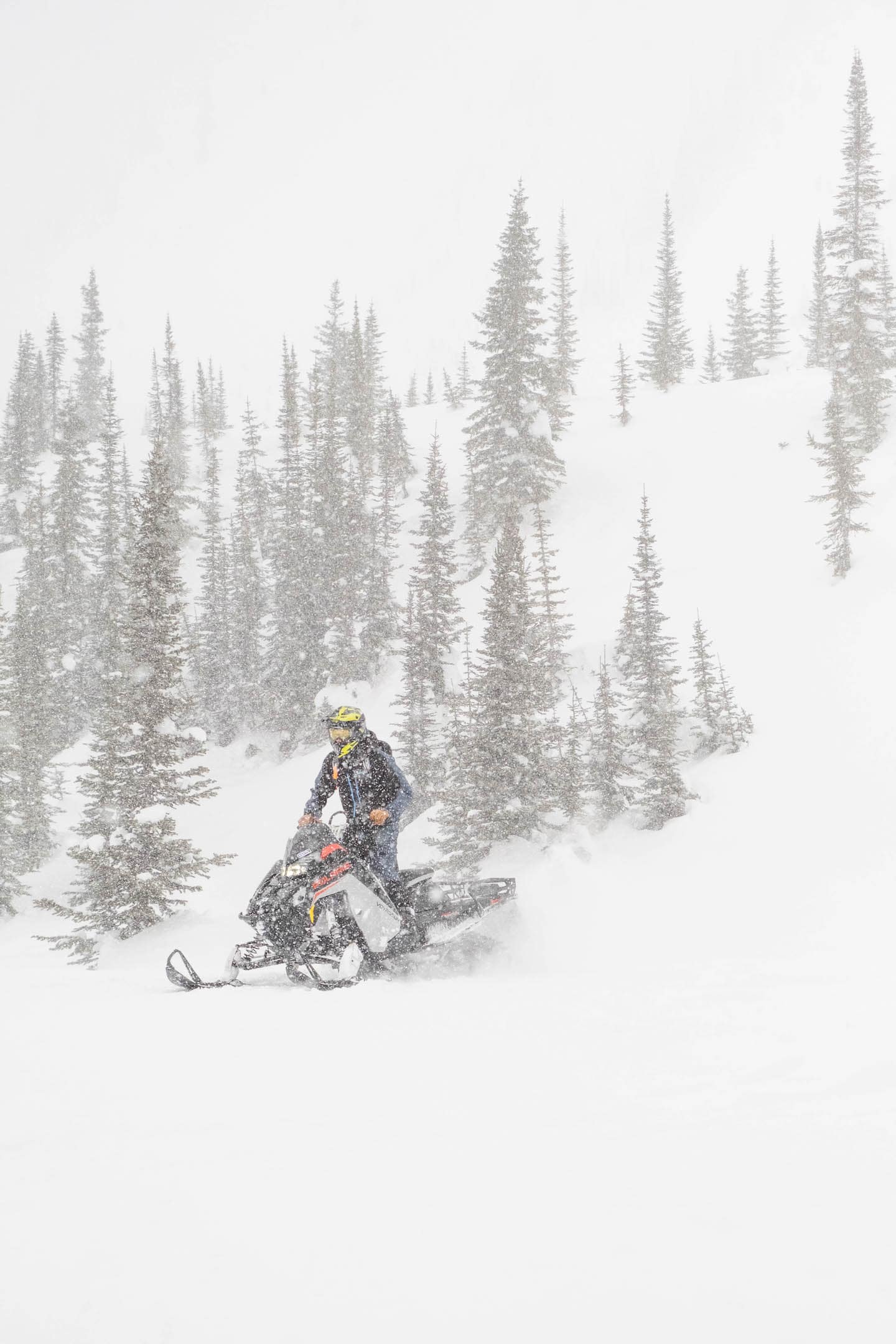 People travel from all over Canada and the United States just to snowmobile in the Columbia Valley. There are some seriously epic places to take a sled, with bottomless powder everywhere between December and March.
Unlike Banff or Yoho, plenty of places around Golden are not in a national park with restrictions around snowmobiling and engines. You can bring your own sled if you have one or rent one with Golden Snowmobile Rentals. They also offer guiding services to show visitors the area.
If you don't know where you are heading we recommend booking a guide or tour. Seasoned guides know the terrain and conditions best. If you want a safe day out in the backcountry, this is the best way to go snowmobiling around Golden.
One of the most popular areas to go snowmobiling is Quartz Creek, and if you hit it on a sunny day, you'll be in store for some seriously epic views. Tours include a guide, snowmobile, helmet, and avalanche equipment.
---
Enjoy Nordic Skiing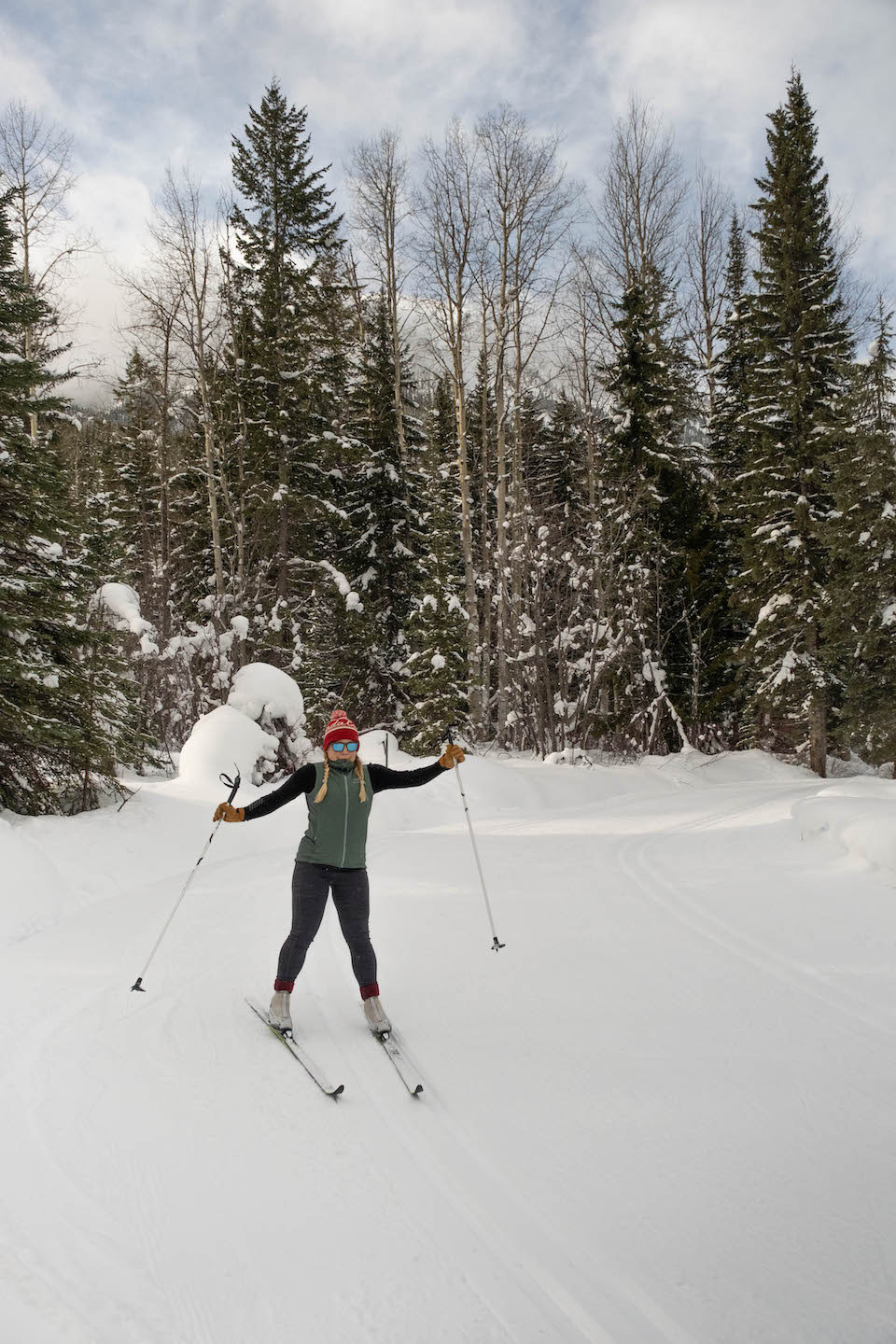 Just near Kicking Horse Mountain Resort is the Dawn Mountain Nordic Center. Over 33 km of groomed trails weave in and out of the forest with peek-a-boo mountain views at many turns.
We are by no means expert cross country skiers and found many beginner-friendly trails perfect for us! It's ideal to do in Golden in the winter when you only have a short time to get out, as some trails can be completed in under an hour. Or you could easily spend all day here!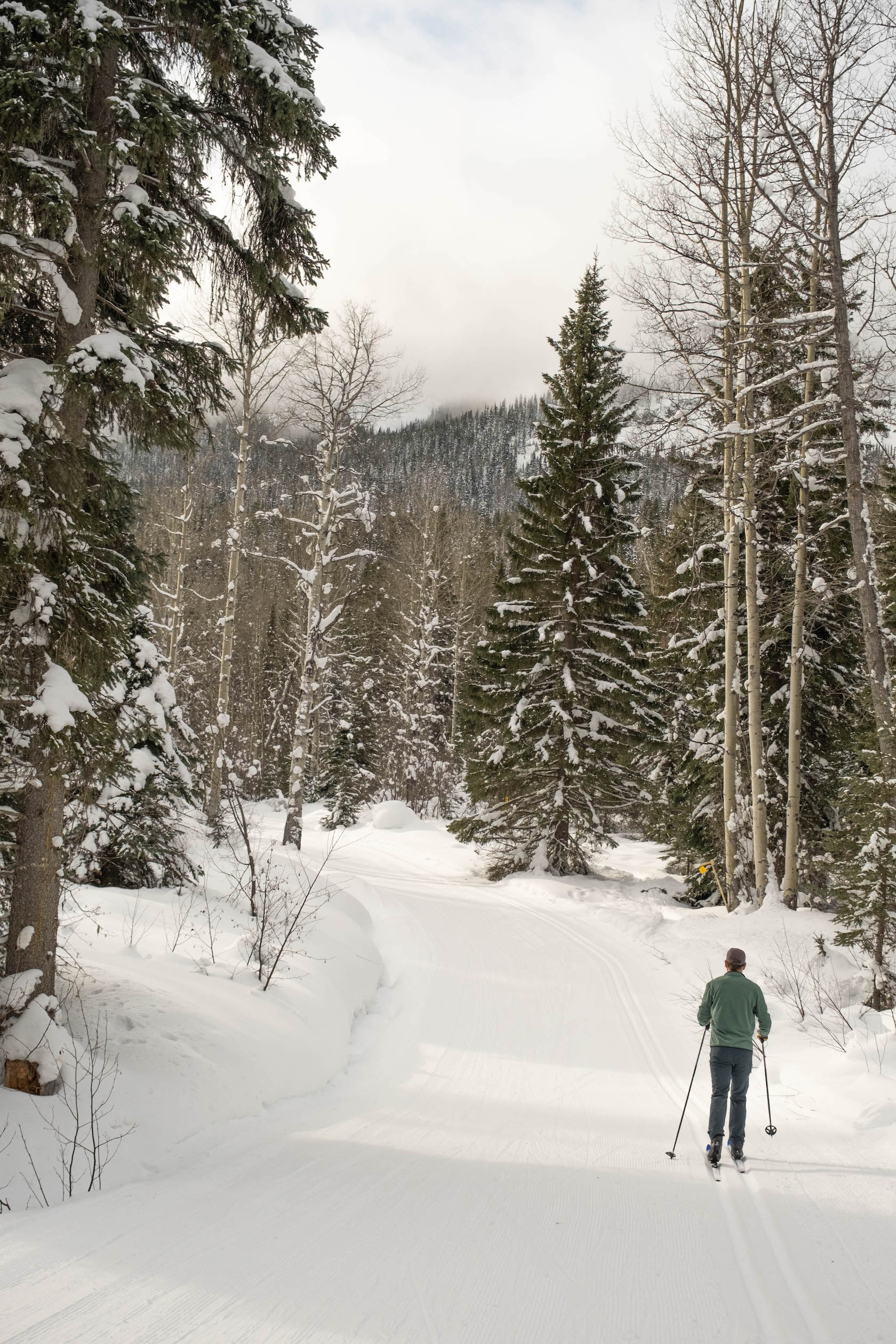 You can bring your own cross-country ski resorts or rent them from the Dawn Mountain Nordic Center. There are also snowshoe trails and snowshoes available to rent as well! Day use fees are $12 per adult to access the XC skiing trails.
---
Hike to Wapta Falls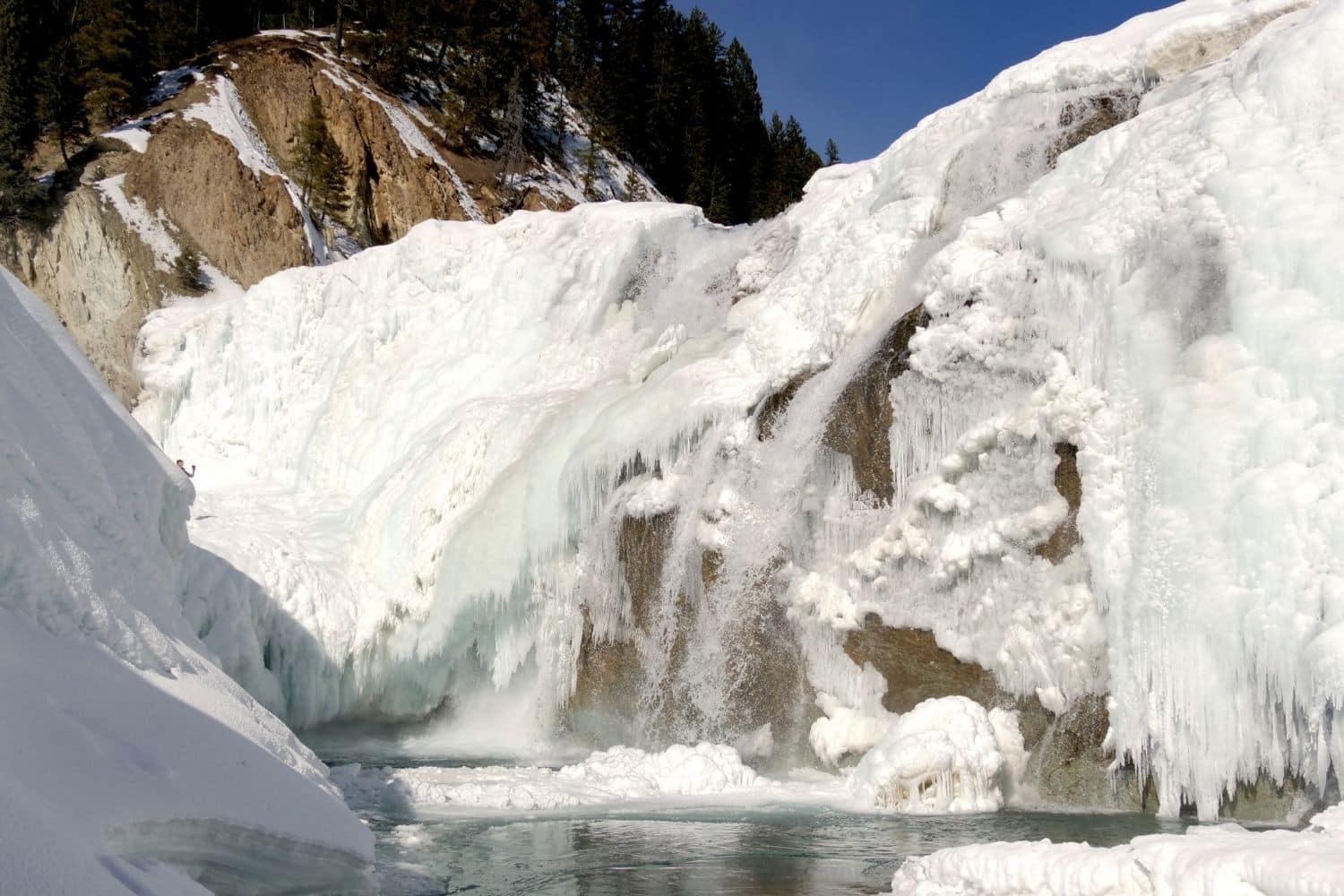 Wapta Falls is the largest waterfall in the Kicking Horse River and one of the best things to do in Yoho National Park. Wapta Falls is 18 meters high, but what's really impressive is that it is a whopping 107 meters wide. Getting there requires a short hike (5km round trip) with minimal elevation gain.
Most people hike it in the summer, but it's definitely possible as a winter hike as long as you are prepared with some microspikes and trekking poles to help with any slippery surfaces.
There are a few lookout points from above, but I highly recommend hiking down to the base of the falls for the best views (again, if you have the right gear).
I love visiting in the summer, but honestly think it is even more beautiful in the winter when the ice freezes over and the surrounding peaks are covered in snow.
---
Ski/Snowboard at Kicking Horse Mountain Resort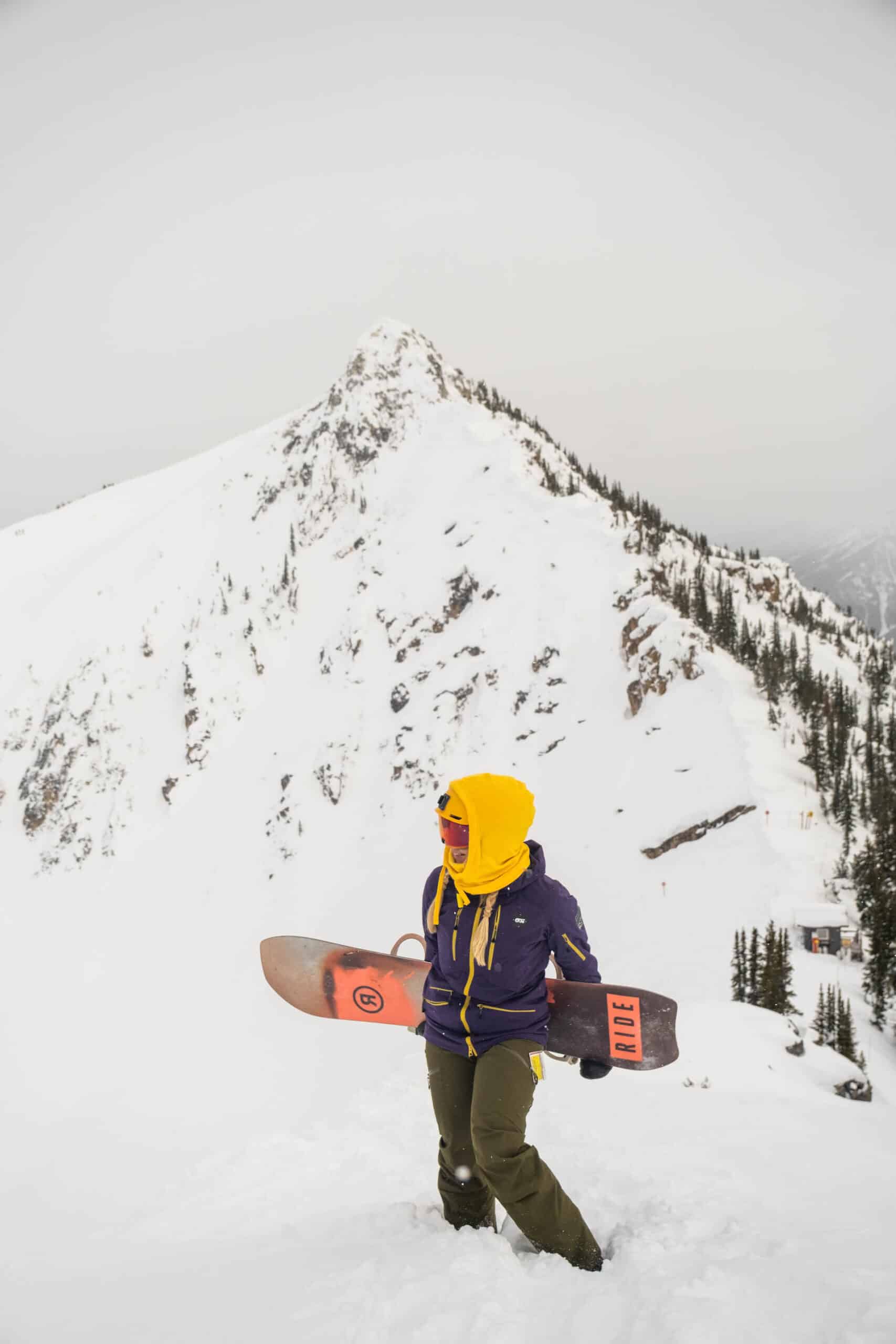 British Columbia is well known for its legendary ski resorts, and Kicking Horse consistently makes the list. The mountain used to be serviced for heli-skiing only, but with the new addition of a massive gondola, a world of terrain has opened up to everyone.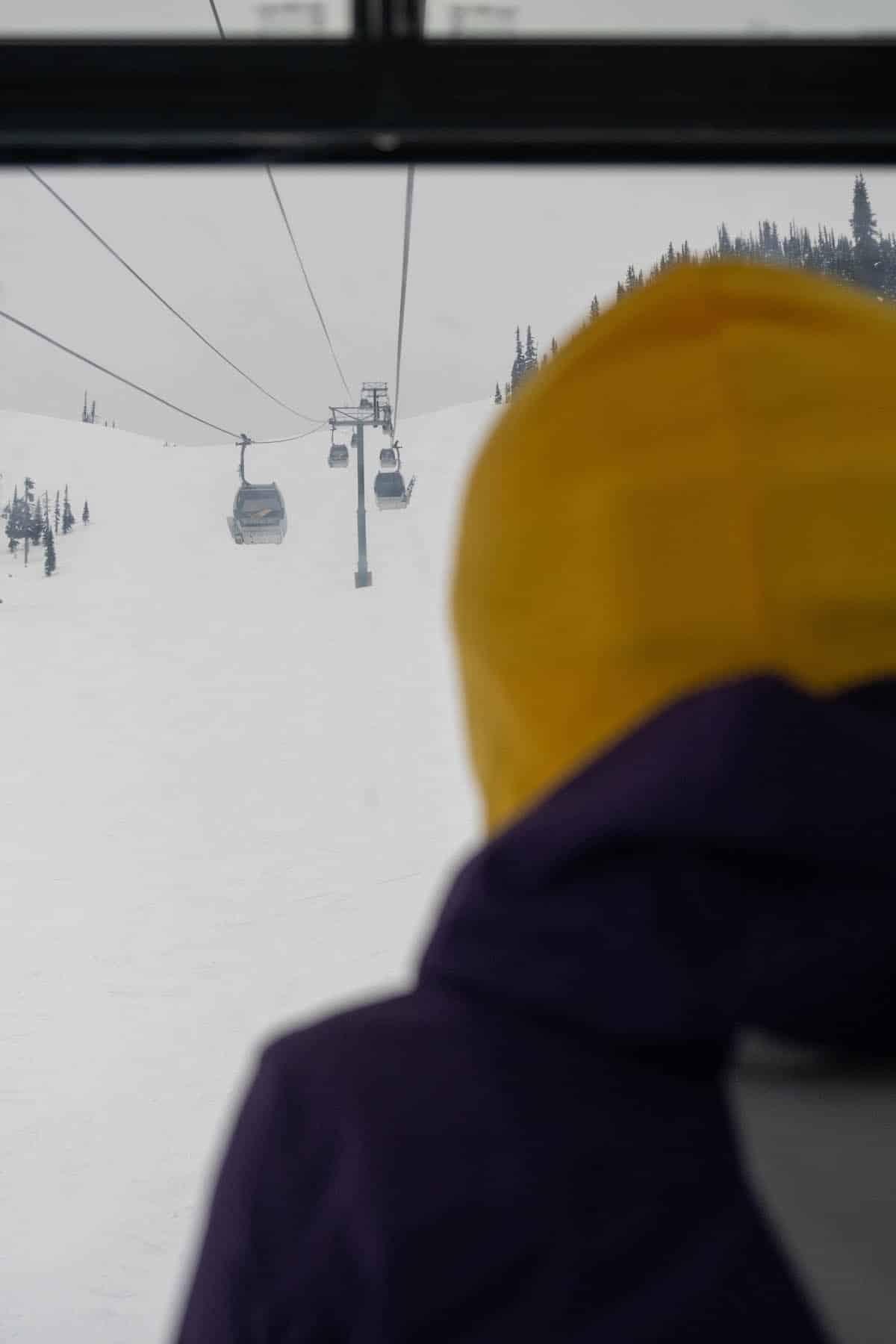 This Canadian ski resort is no beginner mountain with some crazy double black diamond cutes and bowls. A day (or week) at Kicking Horse Mountain Resort is one of the best things to do in Golden in the winter and should be on everyone's Western Canada winter itinerary.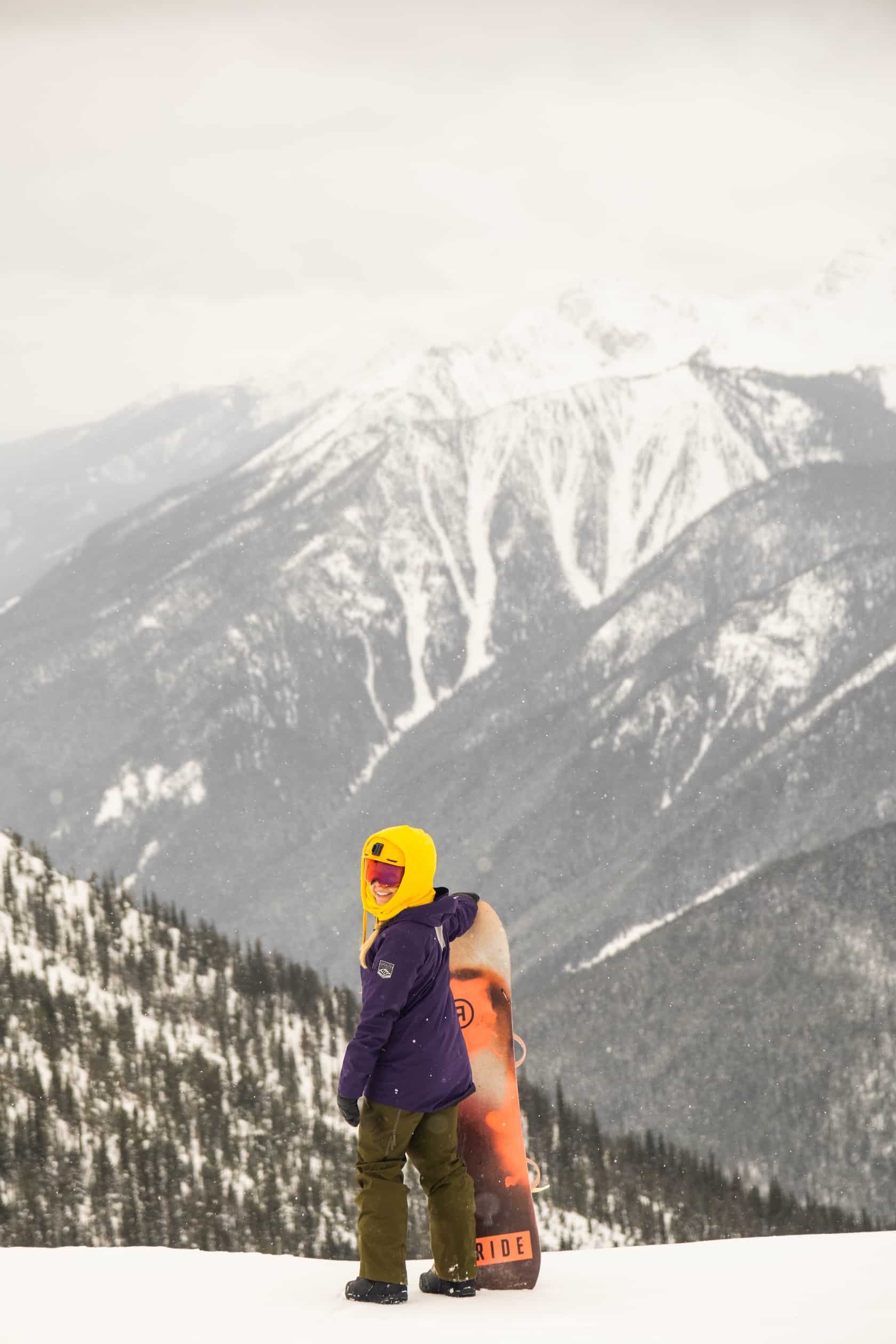 Over half the runs on the mountain are either rated as black or double black, and it's well known for being an advanced and expert rider mountain with plenty of hike-to terrain.
What makes the mountain even better is its location on the Powder Highway. Kicking Horse is known for getting epic snow dumps and being Canada's 'Champagne Powder Capital.' Unlike more popular resorts like Whistler, the resort doesn't get skied out in an hour on a powder day. So make sure to pay attention to the snow forecast and try to hit it when the snow is falling.
This gnarly mountain has little snowmaking and grooming capabilities; the mountain is prone to the weather. If you hit it on a poor day, you may be met with bulletproof ice and moguls unless you head to the more challenging to access steep terrain, which is not ideal if you are a beginner.
Single-day lift tickets for Kicking Horse cost $122, but if you pre-purchase, you may be able to get a deal.   
---
Walk the Kicking Horse Pedestrian Bridge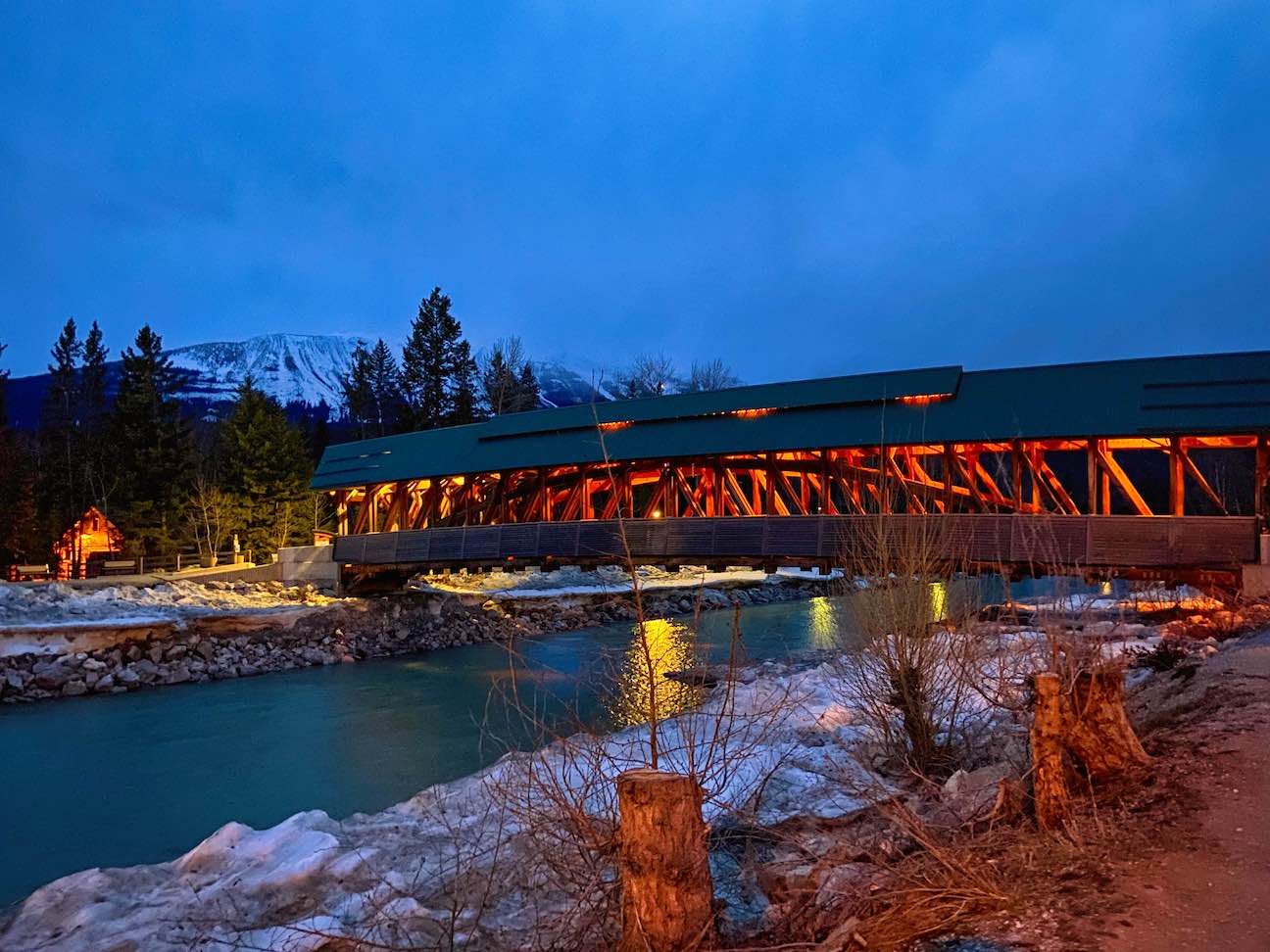 Downtown Golden is not extensive, and strolling is far from the experience you might get in Downtown Banff; however, there are some very charming shops and restaurants to venture into.
The top highlight in Downtown Golden is the Kicking Horse Pedestrian Bridge, which spans 46 meters over the Kicking Horse River. The Kicking Horse Pedestrian Bridge is remarkable in that it is the longest freestanding timber bright in all of Canada.
Members of the International Timberframe Guild came from around the world to help raise the bridge, many of them volunteers, as there was only a $485,000 budget to build the estimated $2 million bridge.
It's well-loved in the community and a beautiful bridge to stroll on when walking around the area. Make sure to bring mitts – it's far from warm in Golden in the winter!
---
Northern Lights Wildlife Wolf Center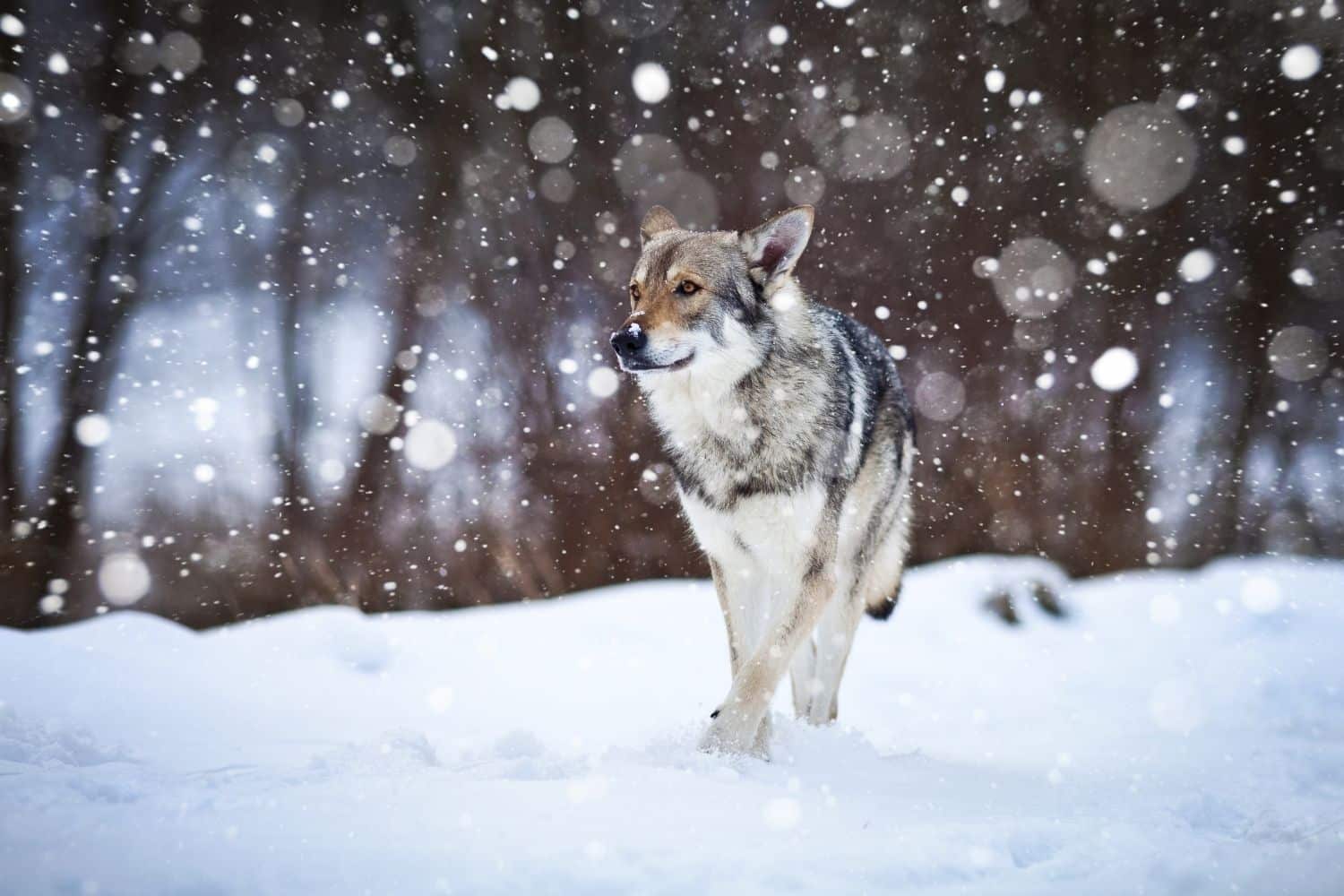 If you're wondering what to do in Golden, BC, for kids in the winter, consider checking out the Northern Lights Wildlife Wolf Center. Like the Yamnuska Wolfdog Sanctuary in Cochrane, this wolf center is a unique facility dedicated to raising awareness and conservation for the wolf.
The center is home to nine resident wolves, and guests can visit them, learn, and photograph them on a 25-minute interpretive tour.
Adults can also book 1.5 hour-long photography tour where they can walk with wolves without any fences, leashes, or boundaries. It's a thrilling and unique experience everyone should partake in when visiting Golden in the winter.
---
Have a Meal in an Igloo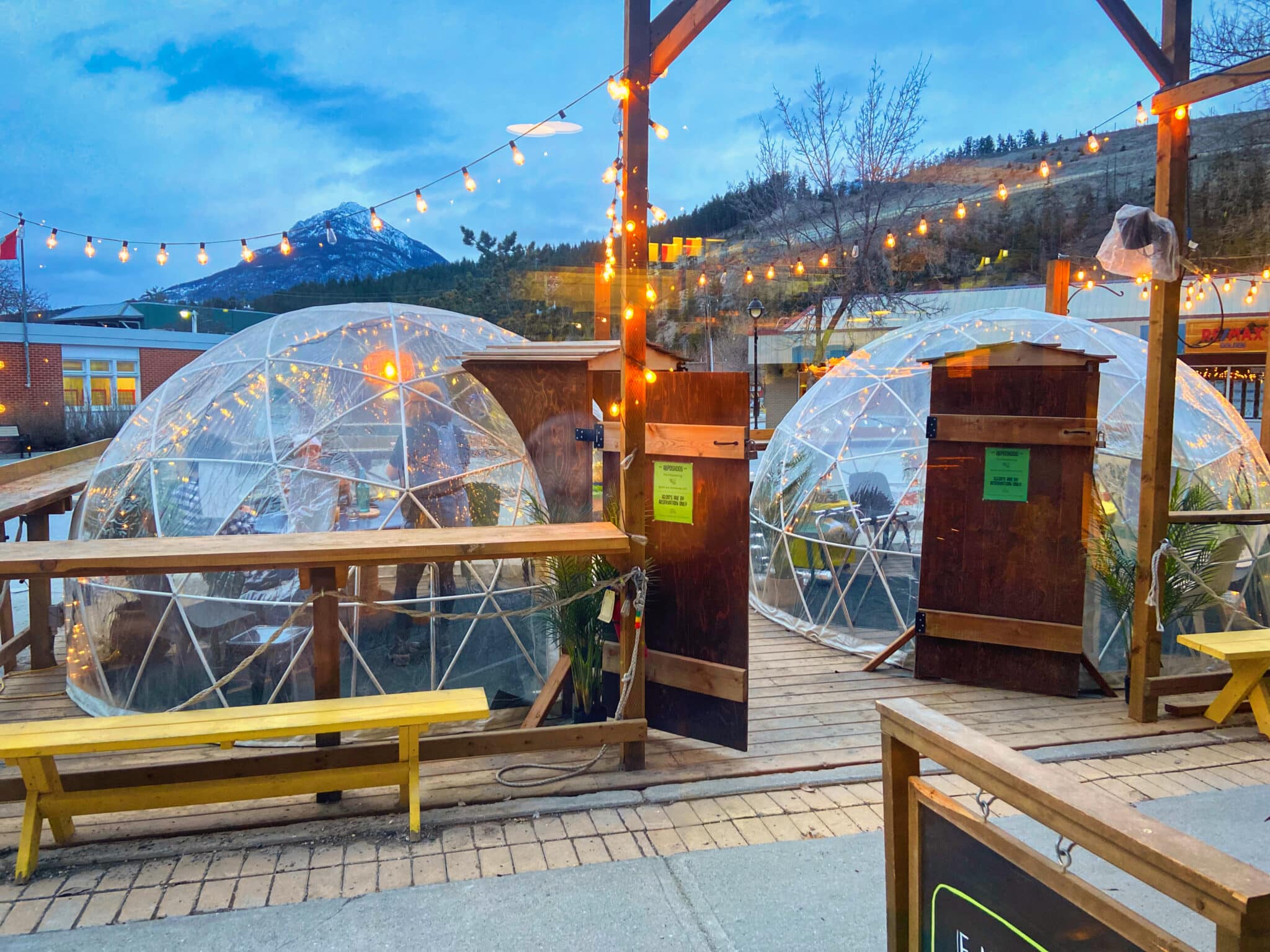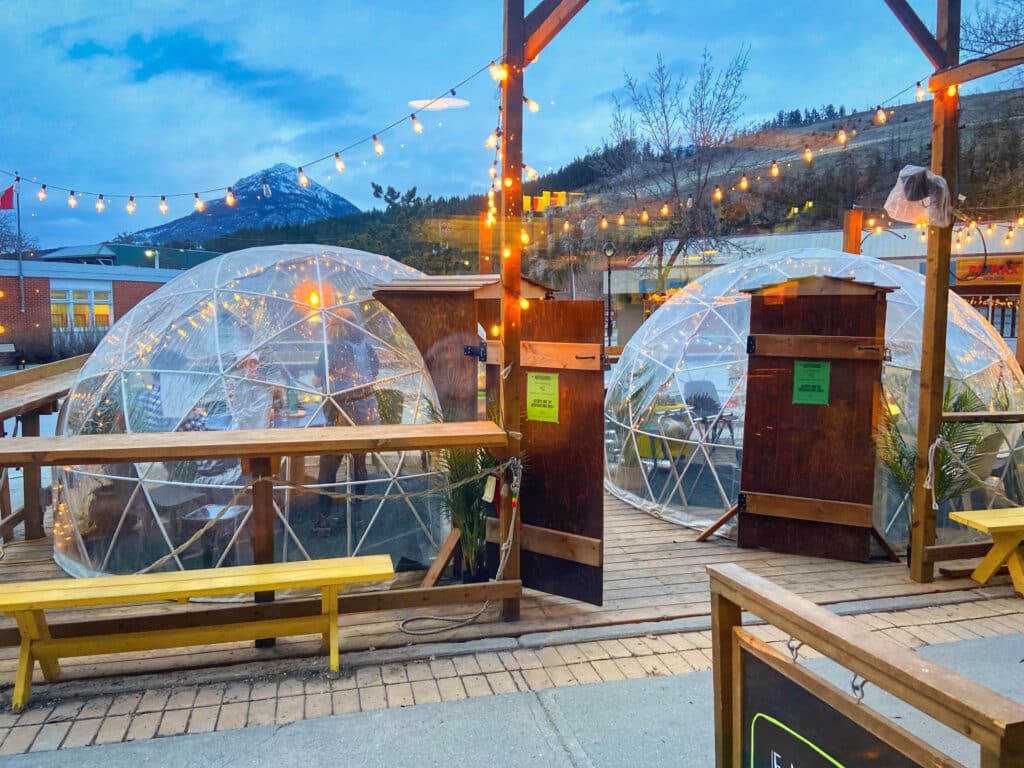 Reposados is Downtown Golden's newest restaurant and is the first place you should head after enjoying all the things to do in Golden. Established by two local Golden women, Reposados was born when they realized Golden, BC, was missing a little spice.
They bring a fresh and unique twist to traditional tacos and only use the freshest produce to create mouth-watering dishes. Everything is made fresh daily, and you can truly taste it when you take a bite of a burrito here. We were initially drawn here because of the healthy-sounding menu, and now we eat here every time we visit Golden!
Reposados is located right in the heart of downtown; it's pretty hard to miss. Although their indoor dining is small, they have a great outdoor seating area with domed seating in the cooler months! These are the best igloos in Golden and actually stay pretty toasty in the winter with the help of a few heaters. There are only two igloos, so it's best to make a reservation!
---
Have a Beer at Whitetooth Brewery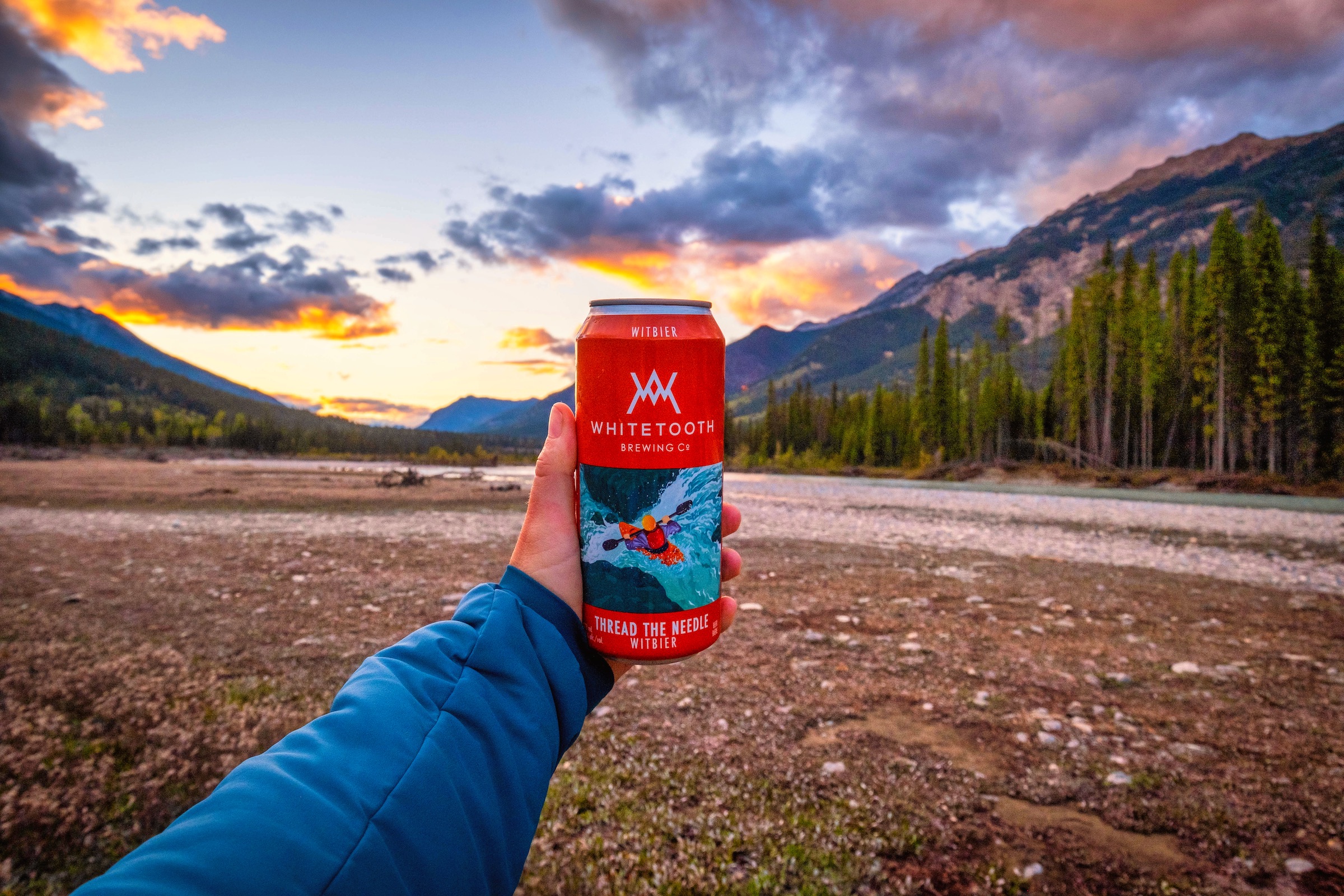 After you're done shredding the powder at Kicking Horse, the only natural thing to do is unwind at a Whitetooth Brewery. This is one of the only breweries in Golden and offers fantastic homebrews that are Belgian-inspired.
It's also one of our favorite breweries in the region, beating out Banff Ave Brewing and The Grizzly Paw in Canmore. We love their Thread the Needle brew – which is a must-try when you visit Golden!
10 Best Banff and Canmore Brewery Options
---
See a Snowcapped Emerald Lake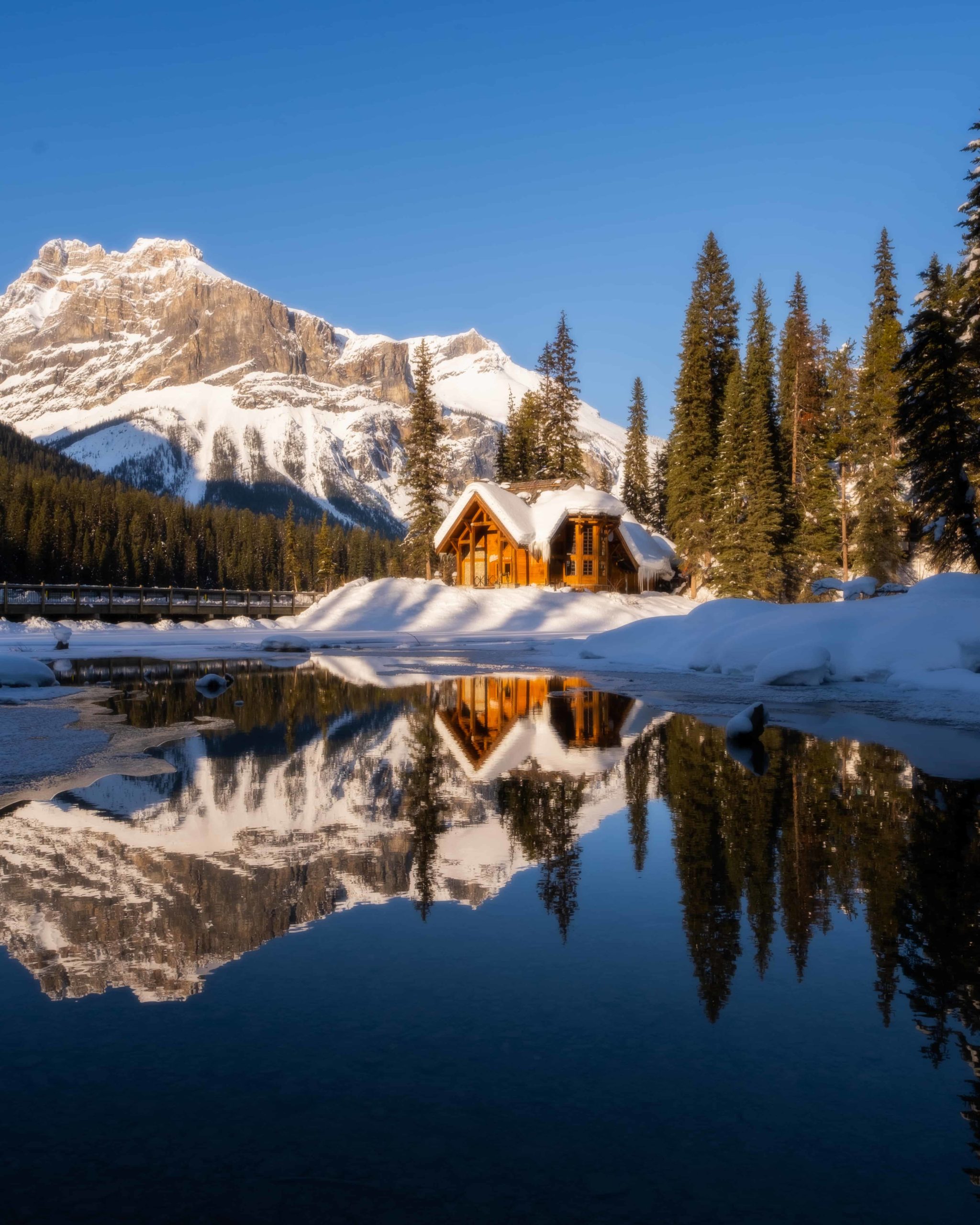 Emerald Lake is one of the most beautiful lakes in Canada and is a must-visit on any Canadian Rockies itinerary. In the summer, it's pretty busy, but there are far fewer people that venture to Yoho National Park during the winter months.
Head here to see Emerald Lake Lodge covered in snow or take a walk or snowshoe around the frozen lake.
---
Stop By the Natural Bridge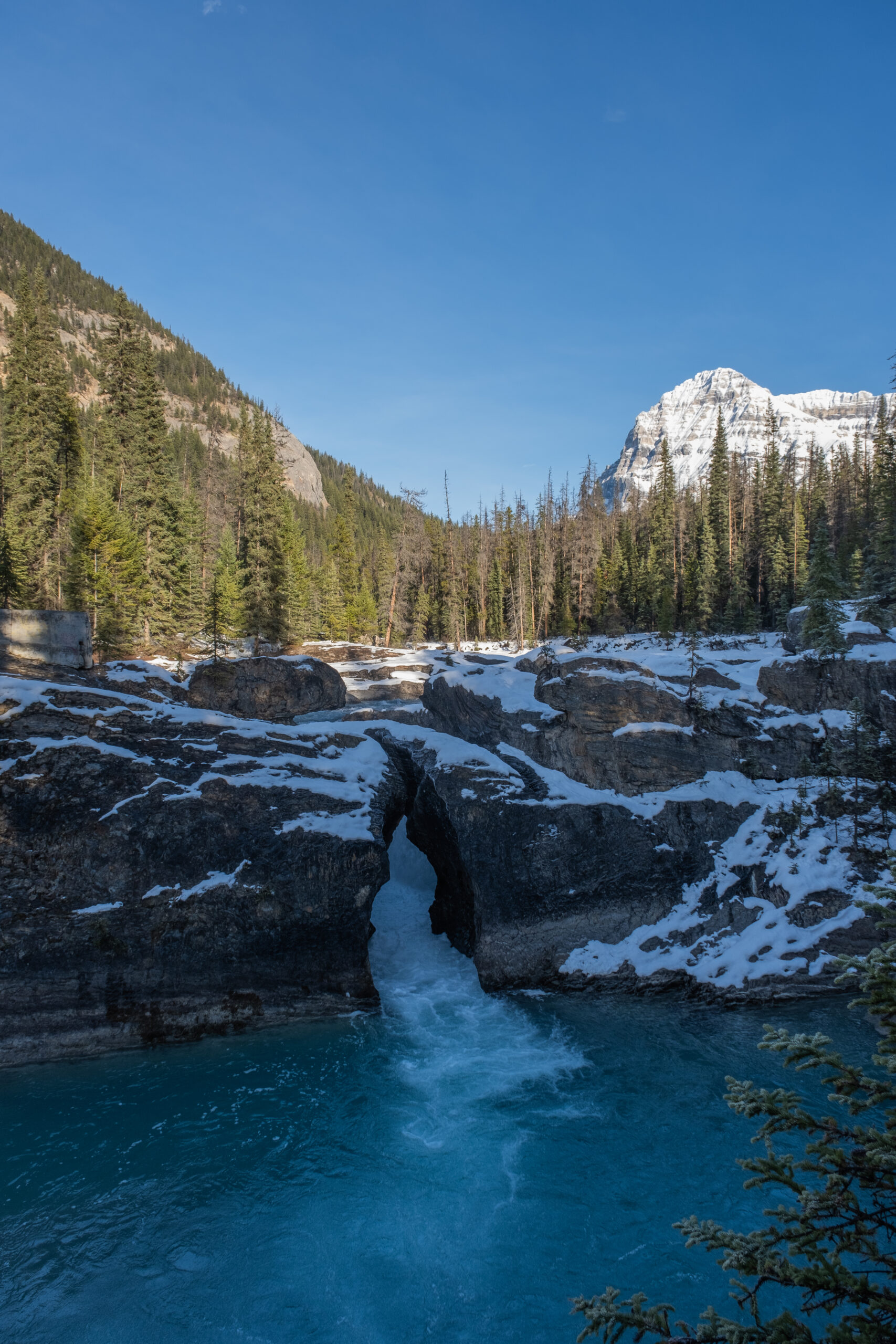 If you're heading to Emerald Lake, you need to stop at the Natural Bridge on either your way in or out. The Natural Bridge is a stop-off point on Emerald Lake Road. The turn-off is easy to miss, so keep an eye out for it on your left as you head up to Emerald Lake.
The natural bridge is what it sounds like. A natural bridge made out of rock cut by the Kicking Horse River. It's an unusual sight to see, especially in the winter!
---
Soak in a Hot Tub with Endless Views of The Purcells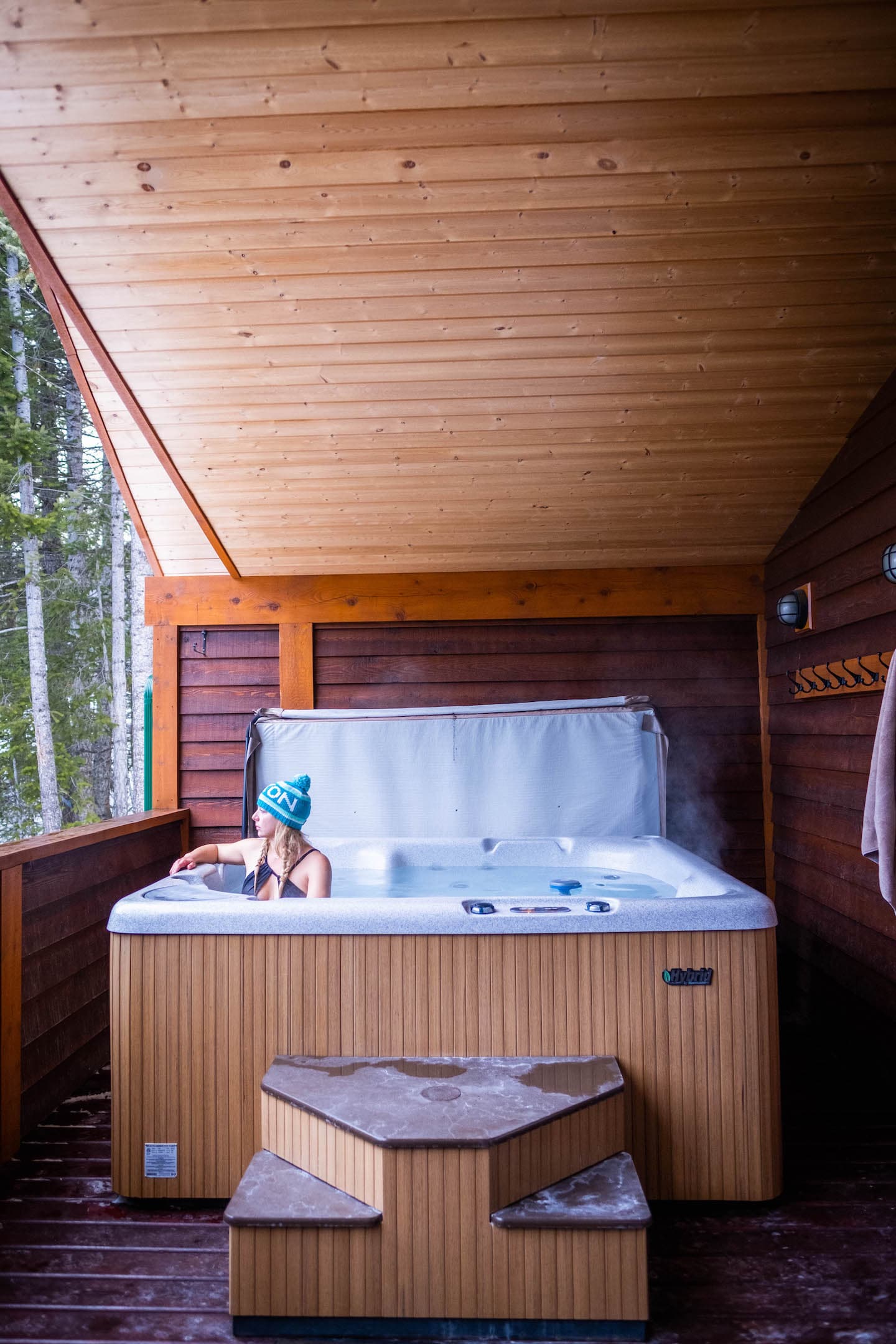 There's nothing better than soaking in a hot tub with mountain views after a day out adventuring. When we go to Golden, we prefer to stay at the Cedar House Chalets, as they offer the coziest cabins in Golden with hot tubs in almost every chalet.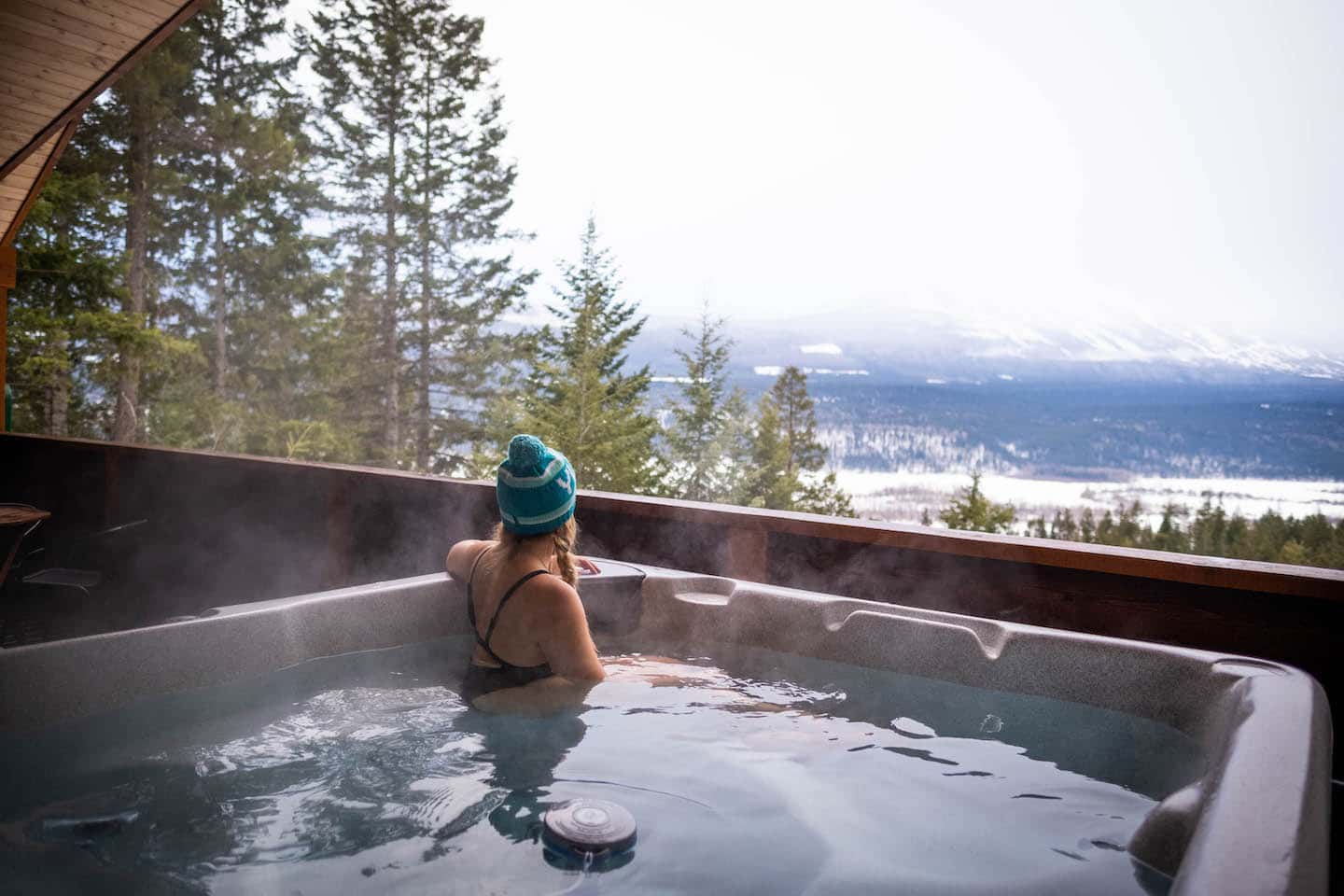 Most hot tubs face Kicking Horse Mountain Resort, so our favorite thing is to grab some takeaway brews from Whitetooth and enjoy the sunset together in a stunning BC cabin!
---
Hopefully, this guide helped you determine a few things to do in Golden in winter! If you have any other questions make sure to see our FAQ sections!
---
↓ Join the community ↓
The Banff Blog Facebook Group is your headquarters for the Canadian Rockies' travel advice and information. Including hike info and off-season travel information. You can also meet new adventure buddies.

Plan Your Trip to the Canadian Rockies