If you're planning on visiting Banff in April be prepared for a little bit of snow, a little bit of sunshine, and a whole lot of in-between. Banff in April is an unpredictable time, but I can guarantee you there will be snow on the ground and it will likely be colder than your anticipating.
So what is the weather like in Banff National Park in April, what should you pack for your trip, and what are some things to do in Banff in April? We have you covered!
See Also: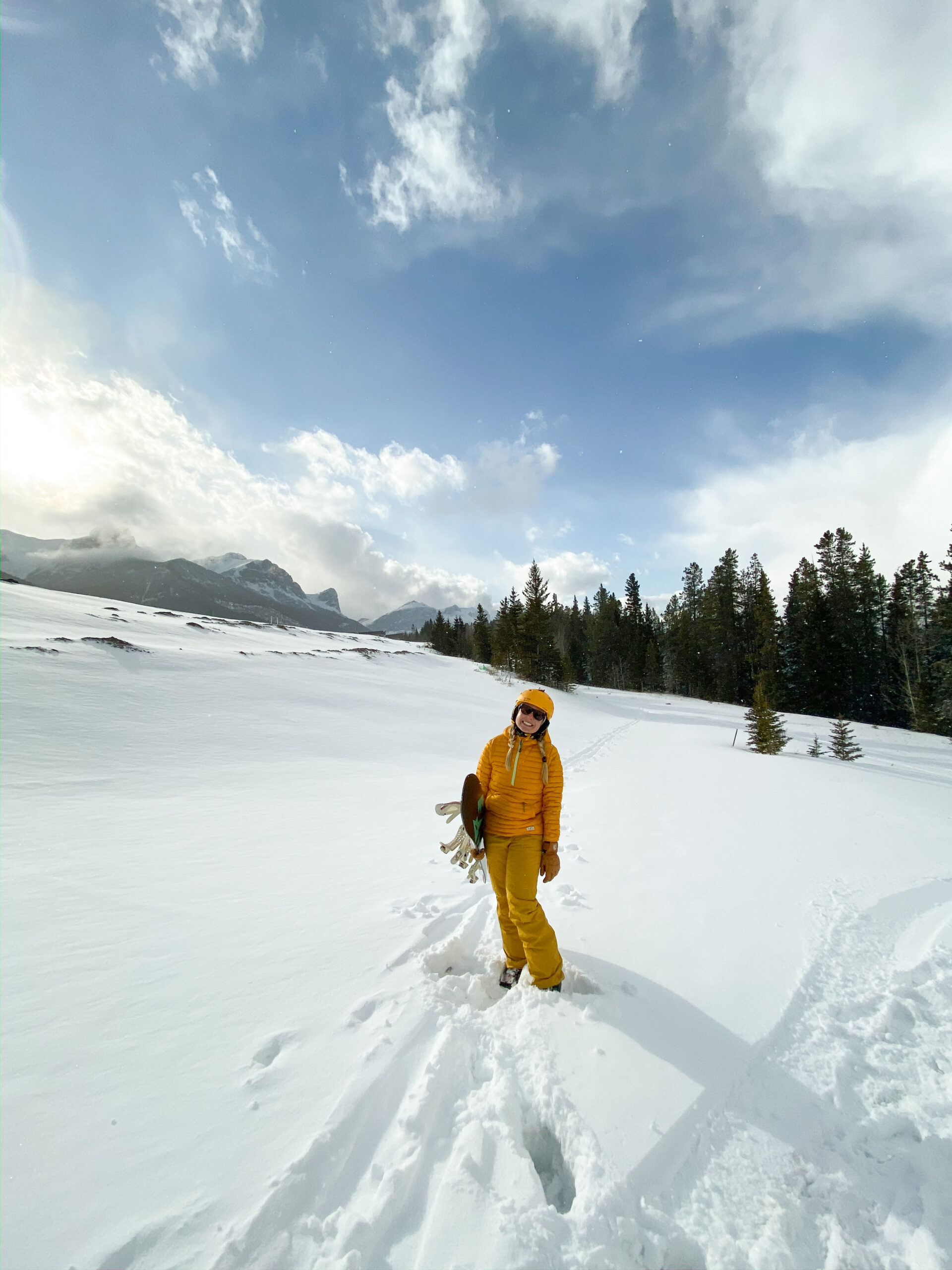 ---
Things to Know Before Visiting Banff in April
---
What's the Weather Like in Banff in April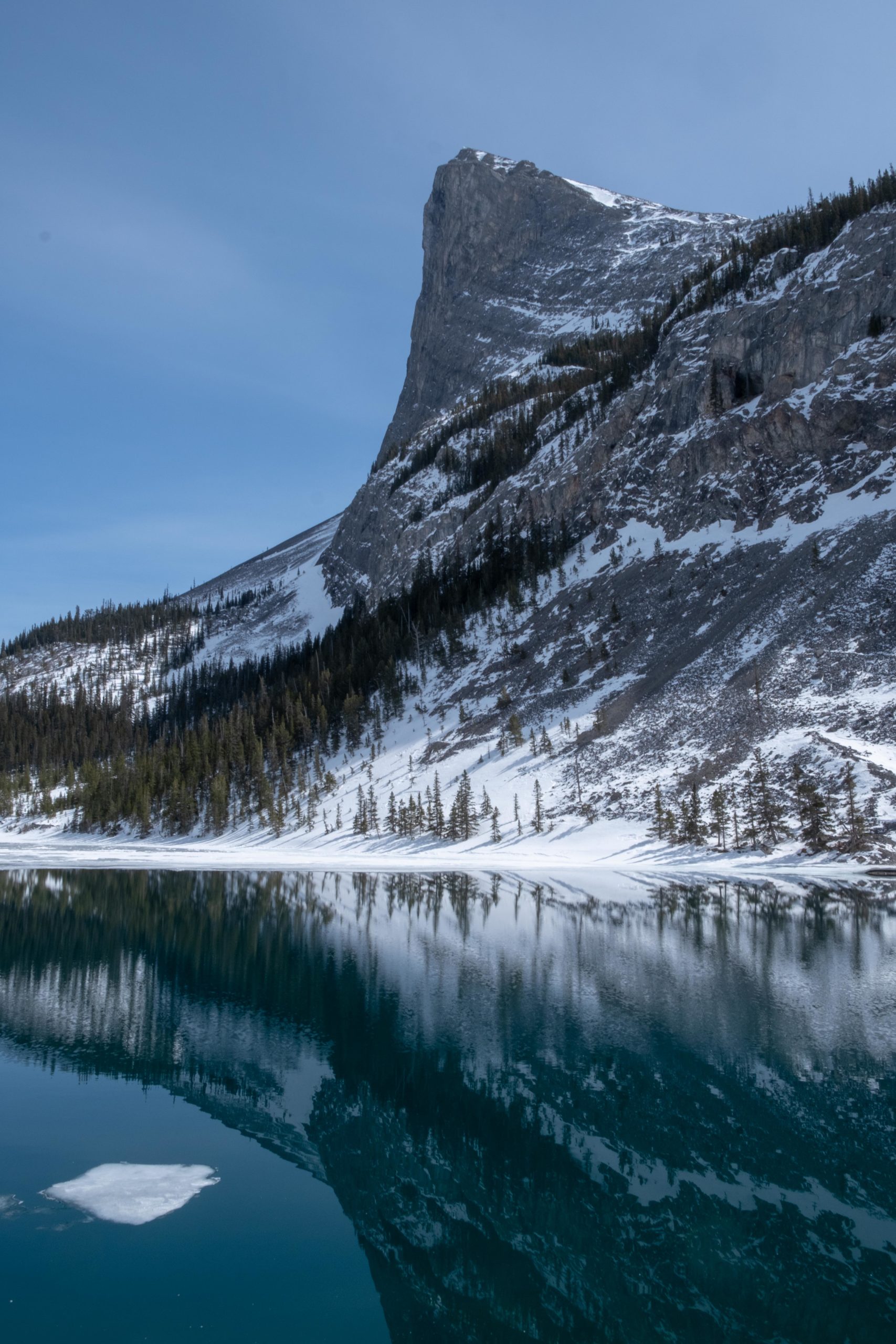 Spring is sorta starting to show up in Banff in April (Sorta)! Cool temperatures of winter are almost all but gone, with the average temperature being 11°C, but there is still plenty of snow on the ground. You may have some warm days, but don't let April fool you – winter is not over yet. Be warned; cold snaps of 6°C or lower are still pretty common… and yeah, the nights are still below freezing.
By the end of the month, it's getting warmer and you may even get lucky enough to enjoy clear roads for a bike ride. You'll be switching out your Canada Goose down jacket for a packable down jacket, but make no mistake you'll still need that jacket! With the longer days, every day you can sense spring is just around the corner.
April is still a good time to visit Banff if you like snowboarding and skiing since there's still a lot of snow around – we even get the occasional powder day! It's pretty popular this time of year for off-piste tracks and backcountry skiing as the spring brings stability to the snowpack.
Just make sure you know the avalanche risks, the warmer temperatures bring variable conditions that change throughout the day. It was in April 2019 that three world-class alpinists lost their lives to an avalanche in Banff National Park. Make sure you check any conditions before heading out.
The good news about visiting Banff in April is that it is very much still the shoulder season, and you won't find many tourists lingering around. April is the time to mingle with locals and enjoy the quiet streets and lower hotel prices.
---
What to Pack for Banff in April?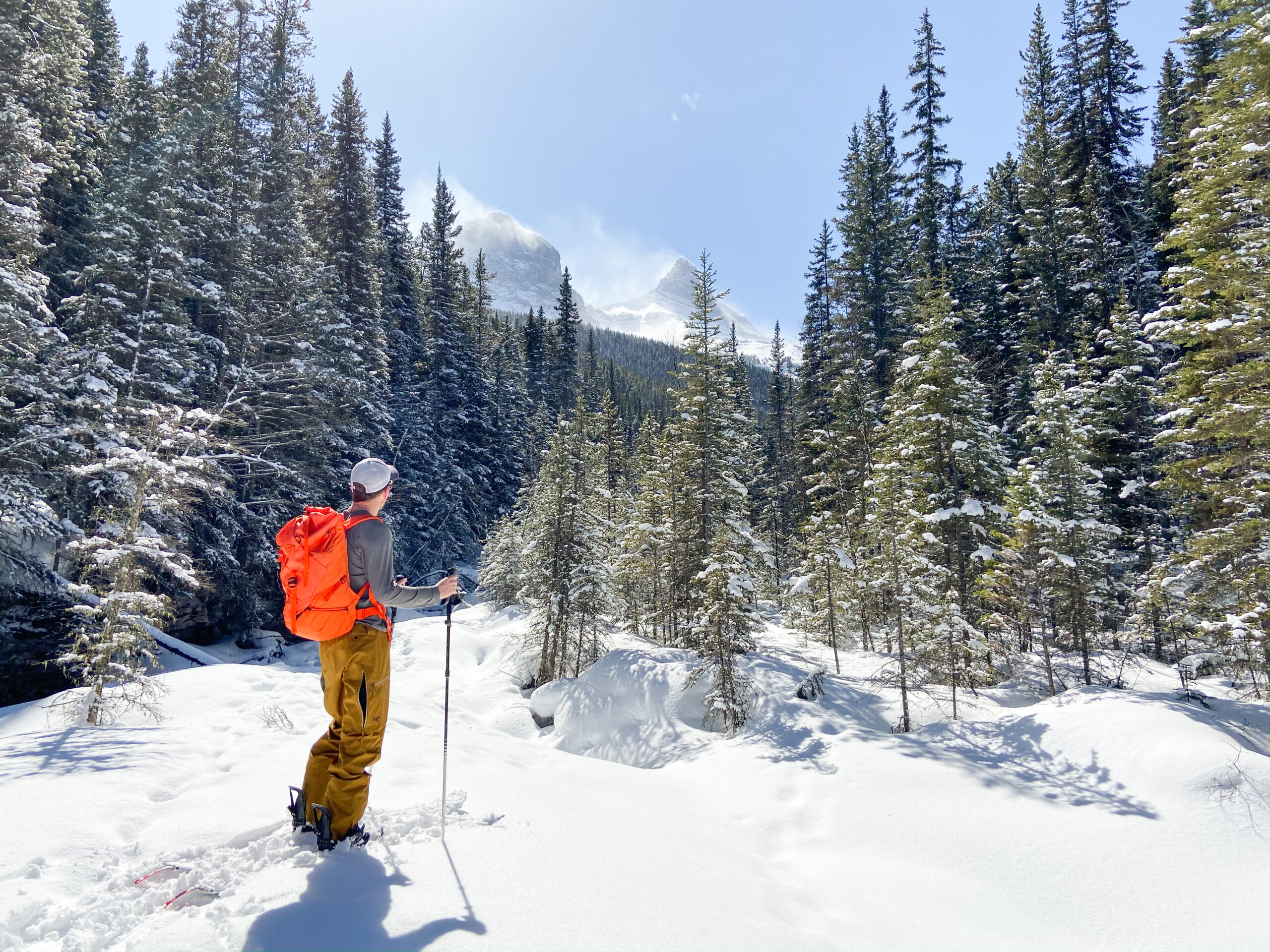 As mentioned April marks a shoulder season in Banff. While it may be spring down south, it's still pretty wintery in the Canadian Rockies in April. You'll need to pack a range of clothes, but the most important thing you'll need is a jacket and boots. There's no point in bothering with shorts and t-shirts – you won't be needing them in Banff in April.
Here's a basic list to go off. The left column is for general winter packing and the right is if partaking in snow sports
Winter Down Jacket
Sweaters
Flannel
Casual Pants
1 x Top Base Layer
1 x Bottom Base Layer
2-3 x Wool Sports Bra
2-3 x Wool Ski Socks
Mittens
Hat
Winter Boots
1 x Mid-Layer Jacket
1 x Shell Jacket
1 x Shell Pants
1 x Insulated Jacket*
1 x Snow Pants*
1 x Mitts or Gloves
1 x Balaclava
1 x Buff Headwear
1 x Helmet* (if skiing or snowboarding)
---
Can You Visit Lake Louise in April?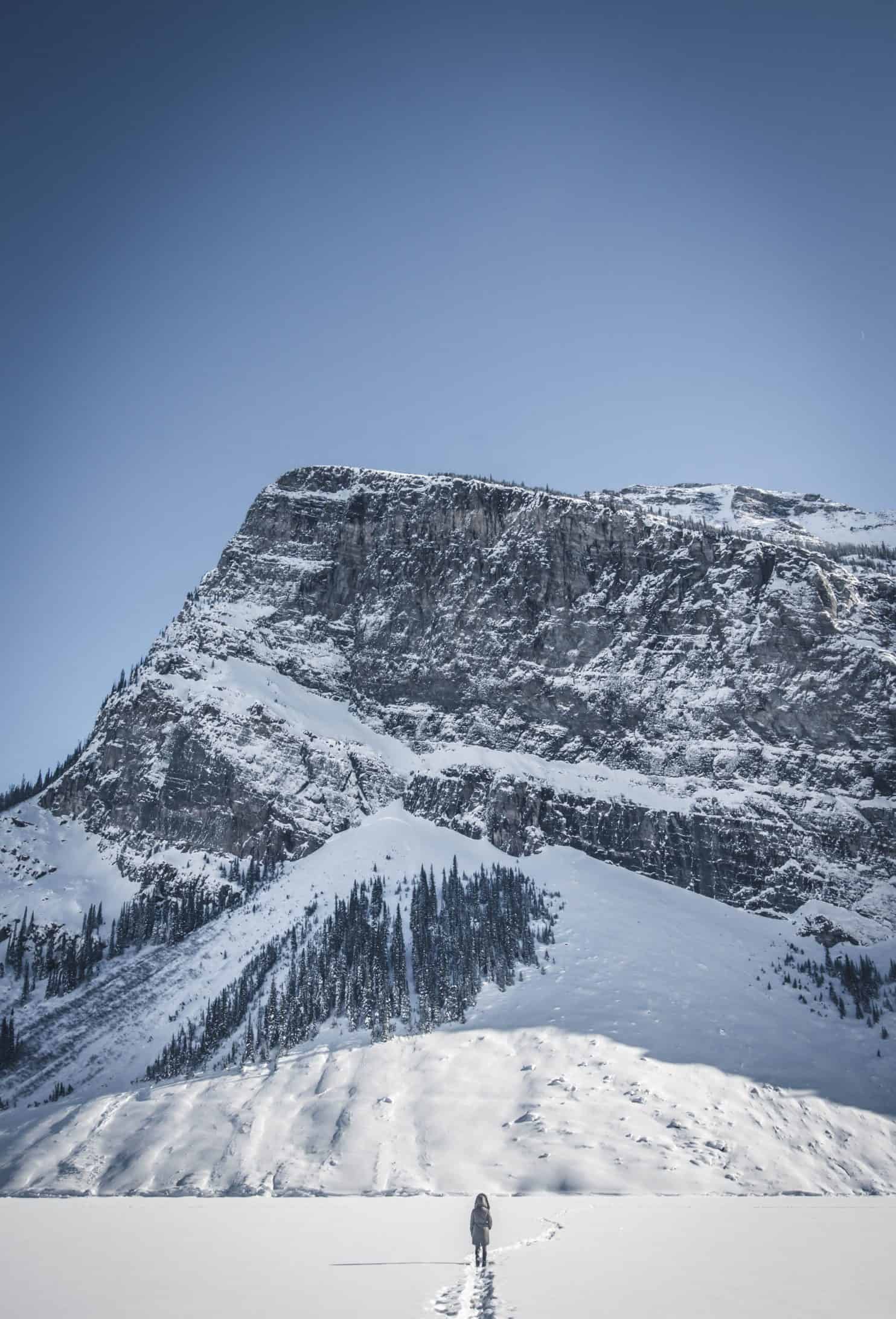 I'm here to report that the weather in April in Banff is still very much wintery, especially in higher up elevation places like Lake Louise. That being said, Spring is starting to show up, especially towards the end of the month the snow is starting to become slushy and spring-like now. You can still walk on the frozen Lake Louise – it will be your last month to ice skate on the lake.
In your heart and mind you may expect the weather to be warm in April, you have to remember you're in the Canadian Rockies. So don't come expecting Lake Louise to be thawed and have that beautiful blue color.
Note that it is not possible to visit Lake Moraine in April.
---
Things to do in Banff in April
---
Ski/Snowboard Big Mountain Terrain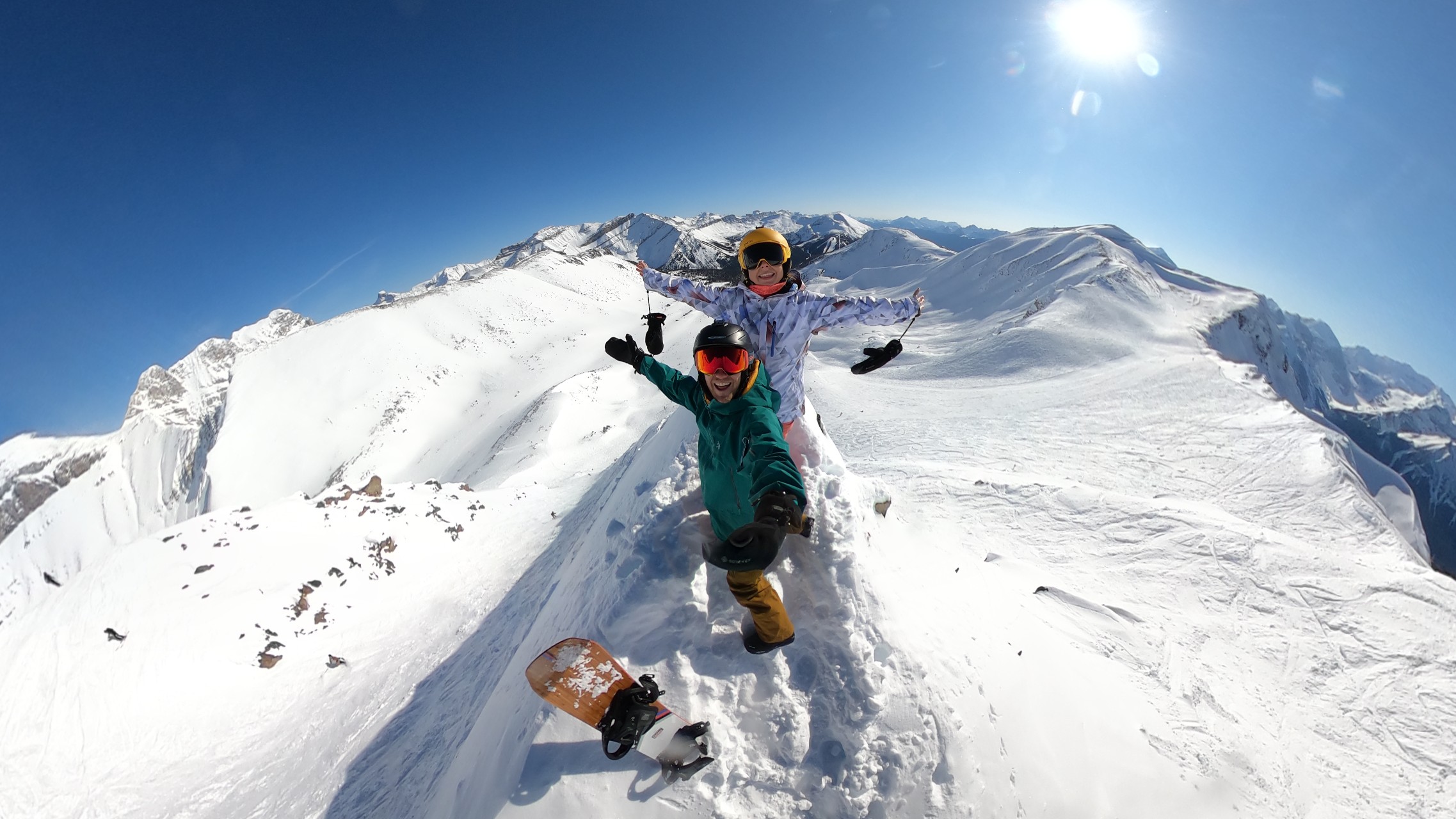 Snowboarding at all of the SkiBig3 resorts was our primary reason for heading to Banff in the winter. SkiBig3 is a collection of three mountain resorts all within Banff National Park. You have Lake Louise, Banff Sunshine, and Mt. Norquay which are all fantastic and unique ski resorts.
Skiing or snowboarding here is one of the best things to do in Banff in the winter. It's also one of the many reasons we decided to live in the Canadian Rockies, summer mountaineering is pretty awesome too!
---
Hike Tunnel Mountain
Tunnel Mountain is right in the heart of Banff. It's beloved by locals for its accessibility and you can hike it year-round. It may be one of the smallest mountains in Banff National Park, but it still offers tremendous views of the surrounding valleys and Mount Rundle.
The hike moves slowly up the mountain through a number of switchbacks and offers various viewpoints out into the Bow and Spray Valleys. It's great for sunrise or sunset and it rarely disappoints. It's ready to go year-round, including in April! The best part is it's only a 4.5 km round trip hike and shouldn't take more than one hour up. It's one of the easiest winter hikes you can do with only 266 meters of elevation gain.
---
Climb Sulphur Mountain
Still wondering what to do in Banff in April? How about you climb a mountain! What? Just because it's winter you think you can't climb a mountain? Sulphur Mountain is easily one of the most popular hikes in Banff National Park. It's a beautiful hike up that provides visitors with astonishing views over the Bow Valley.
Due to its proximity to Banff town, and the fact that you can take the Banff Gondola up to the peak instead of sweating it out on the trail means that Sulphur mountain becomes very busy – but not in April. With a pair of crampons and some hiking poles, you'll be able to tackle the trail up in no time. You can read all about hiking Sulphur Mountain here.
---
Cross Country Ski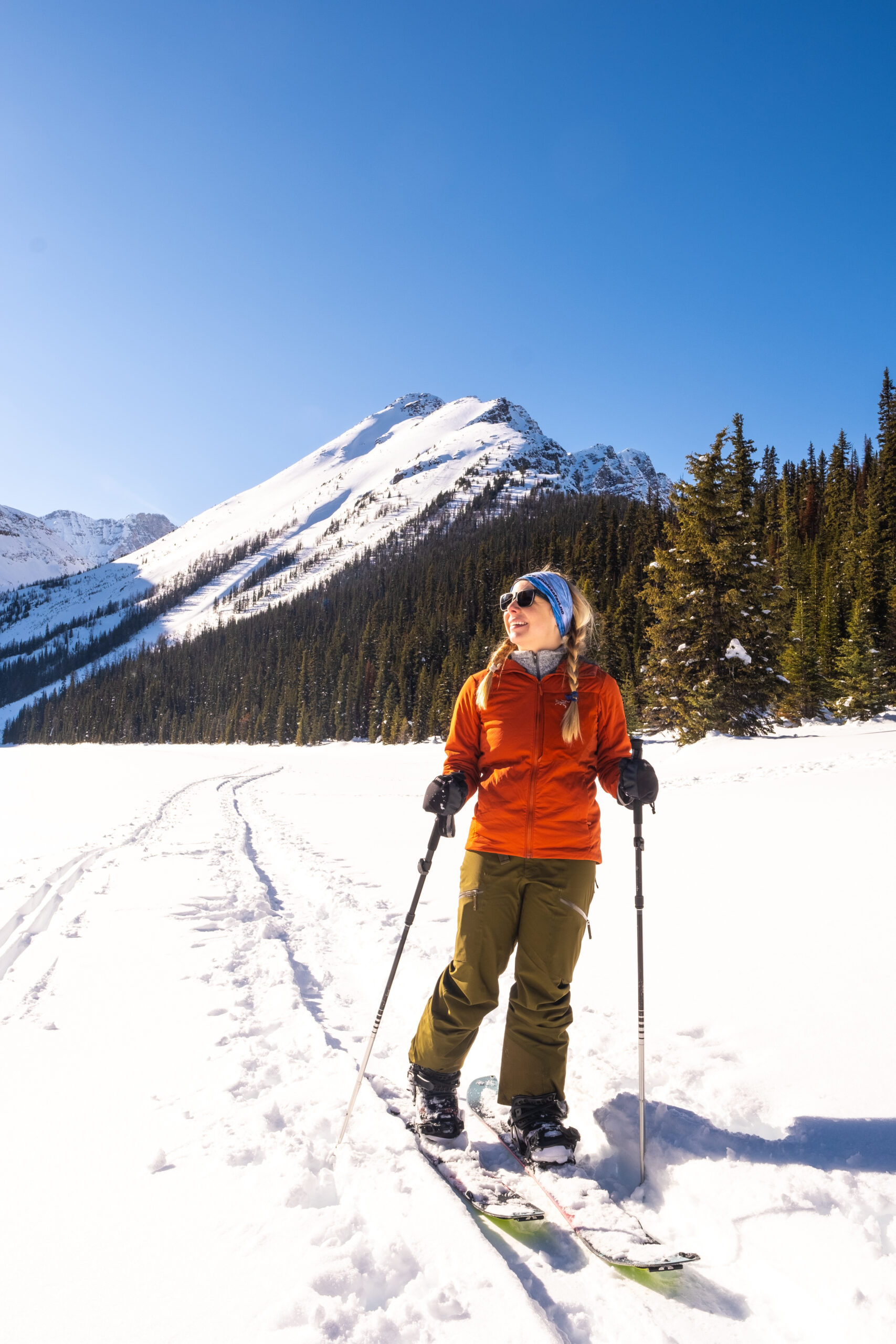 April is a great time to cross country ski in Banff. You'll find plenty of people out enjoying this activity in the winter. It's a low impact sport that gets your heart racing and allows you to slide across the snow. There is one thing you can't argue against is the pristine wilderness beauty nordic skiers will find themselves, especially in Banff.
Cross country skiing is a serious hobby here and you'll find plenty of people getting out there and stretching their legs. The Nordic Center near Canmore is a popular place to go cross country skiing.
---
Enjoy the Town of Banff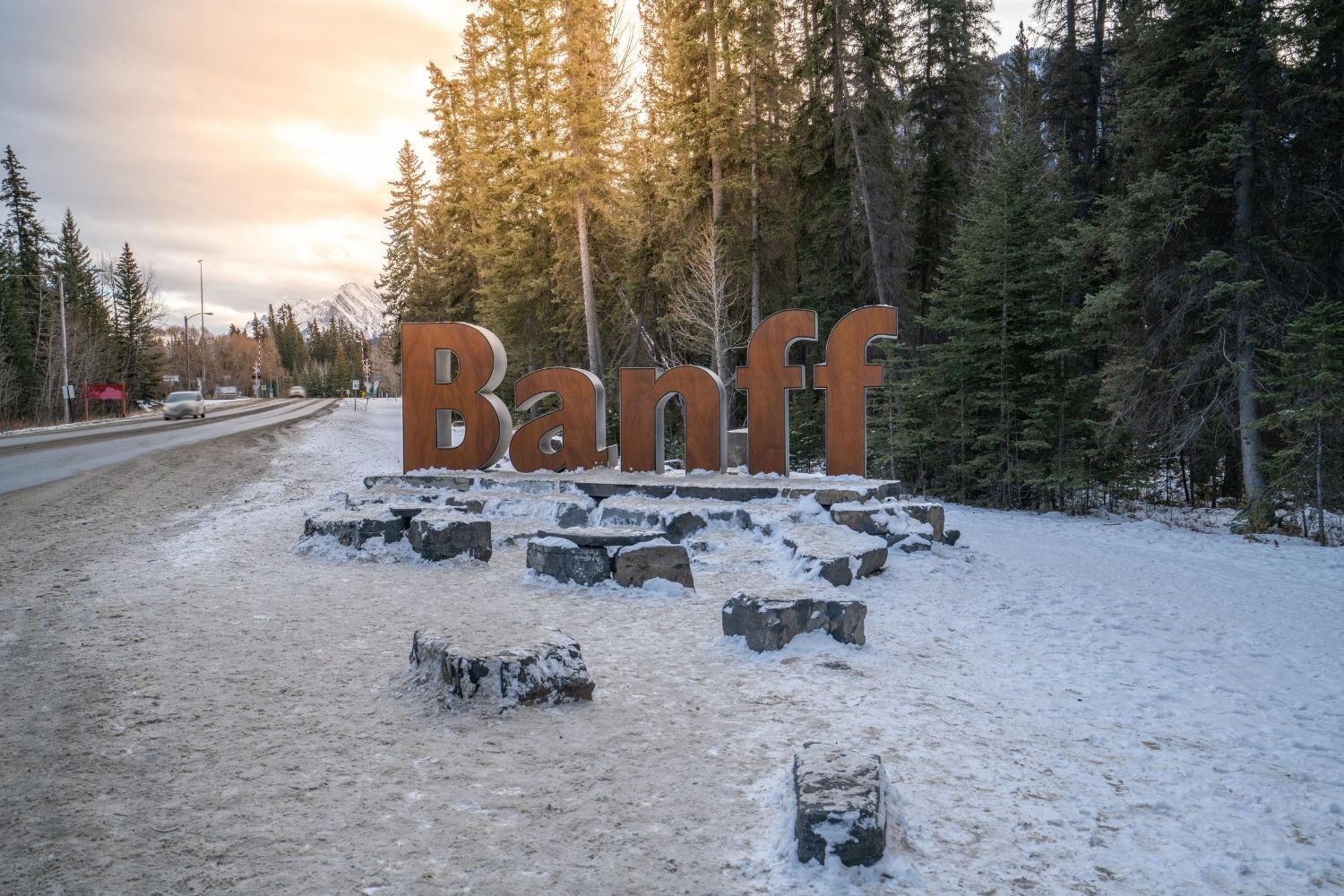 Banff Ave is usually slammed June-September, and even in December around the holidays. But guess what? Not in April! April in Downtown Banff is pure bliss and is the perfect time to enjoy the beauty of the town and enjoy some of the best Banff eats!
---
↓ Join the community ↓
The Banff Blog Facebook Group is your headquarters for the Canadian Rockies travel advice and information. Including hike info and off-season travel information. This is also a place where you can meet one another when you need adventure buddies.