Bow Falls is a beautiful waterfall just outside the Town of Banff. Bow Falls is one wide waterfall that spans the Bow River. Dropping just 9 meters down, it's not a huge waterfall in Alberta by any means, but it is still one of the best sights to see near the townsite. Surrounded by natural scenery and rocky cliffs, Bow Falls is also one of the most accessible waterfalls in the Canadian Rockies.
Bow Falls is a popular spot for tourists looking for things to do in Banff that are within walking distance to town, as well as those looking for an easy stroll, or those into photography.
Bow Falls can be enjoyed from various viewpoints, including a well-maintained boardwalk that runs along Bow River. You can also see Bow Falls, as well as the Banff Springs Hotel from the Surprise Corner Viewpoint.
Where is the Bow Falls Viewpoint?
Bow Falls is a short distance from Banff Avenue, and one can easily walk, ride a bike, or drive there. You can see its exact visitor location here.
---
History of the Bow River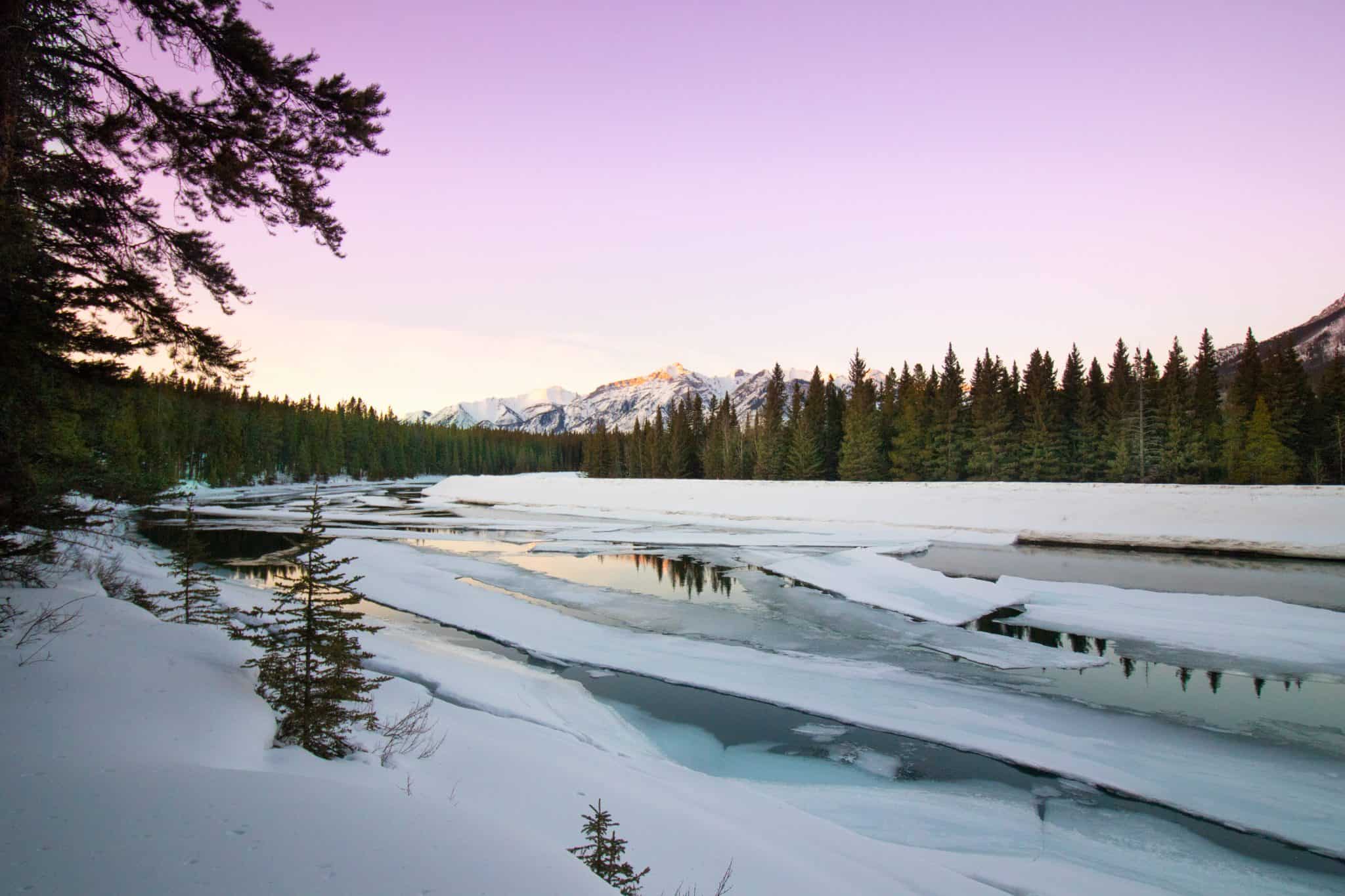 Before European settlers arrived, the First Nations people utilized the Bow River for various purposes, such as a source of water, and utilizing the river during the buffalo hunt.
The river's name, Bow, originated from the reeds growing along its banks, which were utilized by the First Nations for making bows.
The river is a crucial water source for irrigation and drinking purposes. From 1910 to 1960, the Bow River and its tributaries were modified to provide hydroelectric power primarily for Calgary. This engineering significantly impacted the river's flow and particular ecosystems.
---
Fun Facts About Bow Falls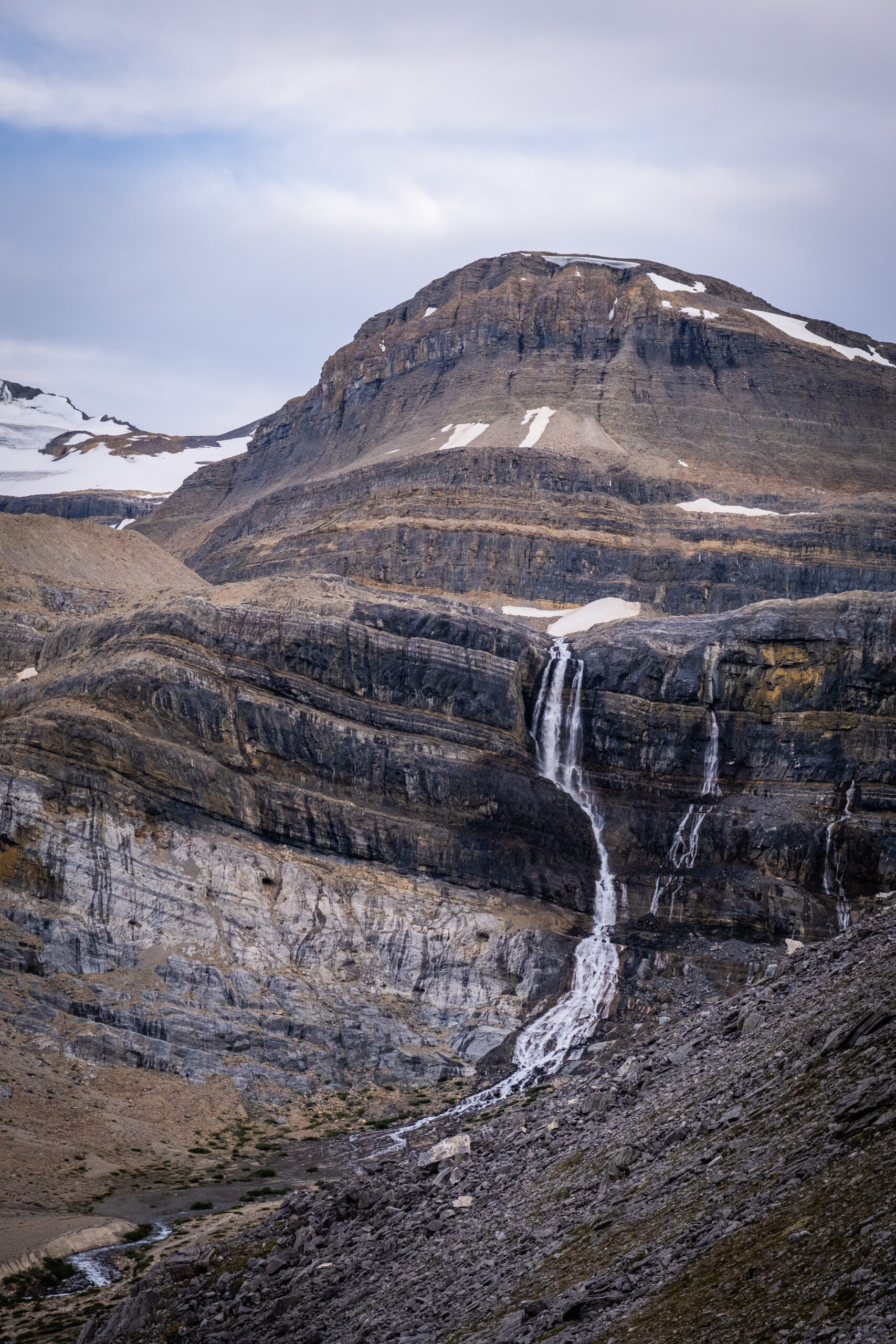 Bow Falls has a height of 9.1 meters, with one drop.
The 1954 Marilyn Monroe film River of No Return featured the falls.
The falls are formed by the Bow River, which source is from the Bow Glacier (near Bow Lake) part of the Wapta Icefield. The Bow River flows through the Canadian Rockies and through Calgary.
---
When Is The Best Time To Visit Bow Falls?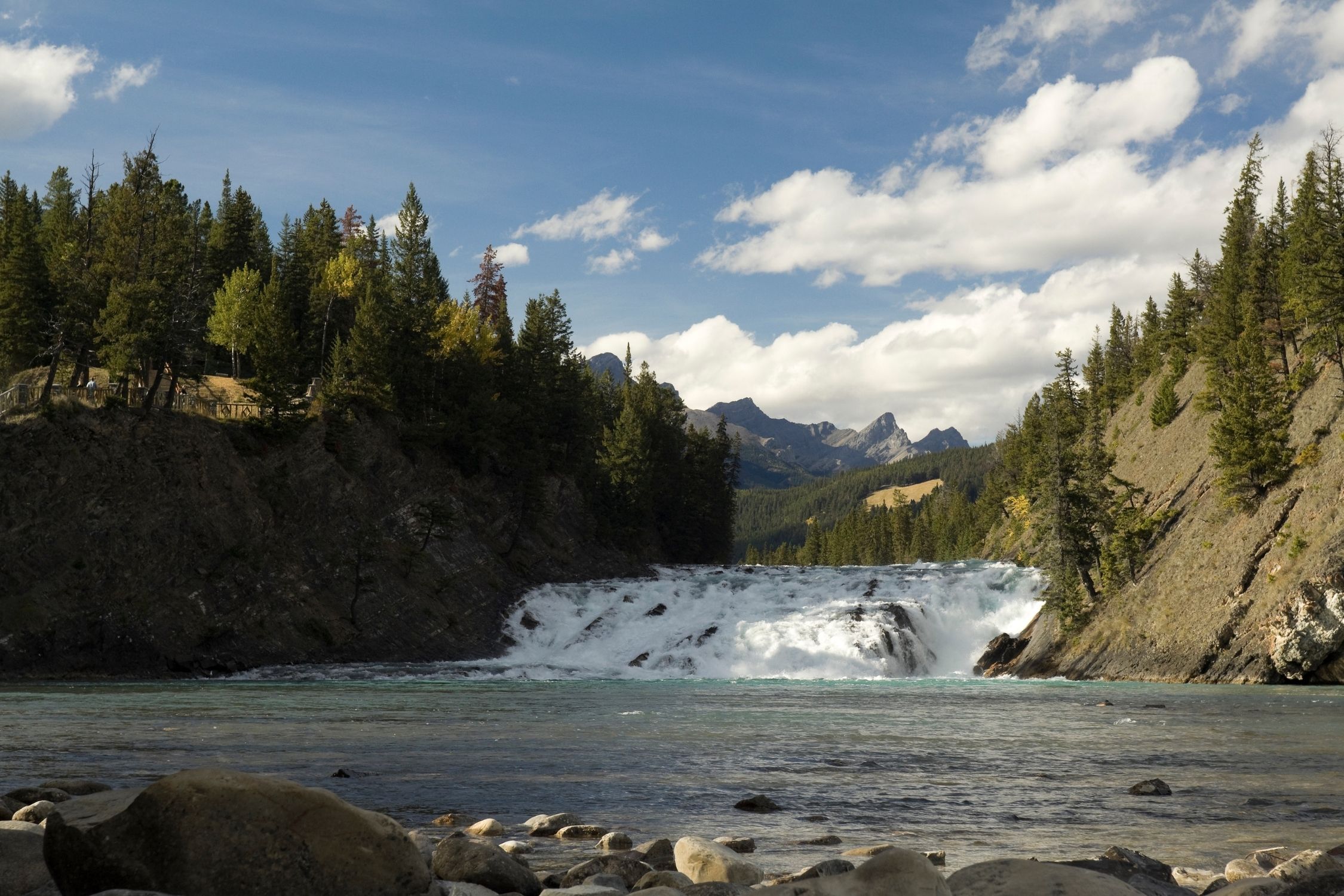 Bow Falls are open year-round and are one of the best sights to view in both the summer and winter in Banff.
To me, there is no best time to visit Bow Falls. They are stunning year-round. If you visit in the winter you'll likely see them frozen over and surrounded by ice, which is a surreal sight to see. It's important to note that the clifftop section is closed in winter.
---
Getting to Bow Falls by Car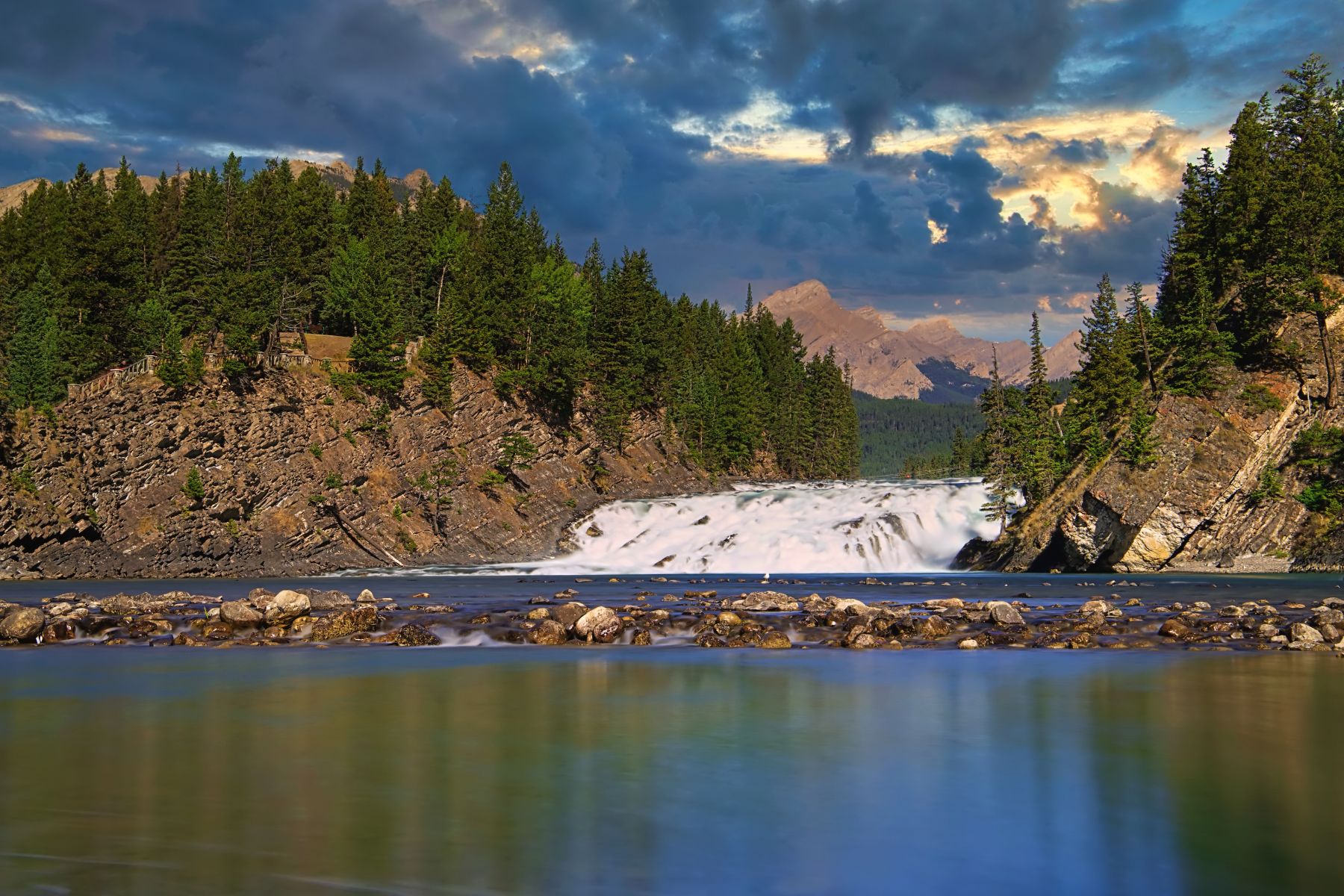 Getting to Bow Falls by car is very straightforward. Bow Falls is just a 5-minute drive from the town of Banff. From Banff Avenue, head to the Cascade of Time Garden, take a left onto Glen Avenue, and then take another slight left onto Bow Falls Avenue.
You'll eventually reach a small parking area where you can safely park and take in the views. There are about 45 spots here, which fill up in the summer. Parking is currently free and limited to two hours. Please respect the parking time so everyone can enjoy Bow Falls.
---
Getting to Bow Falls by Public Transport
The Roam Transit Bus Route 2 runs to Bow Falls, as well as Tunnel Mountain and the Banff Springs.
---
Walk to Bow Falls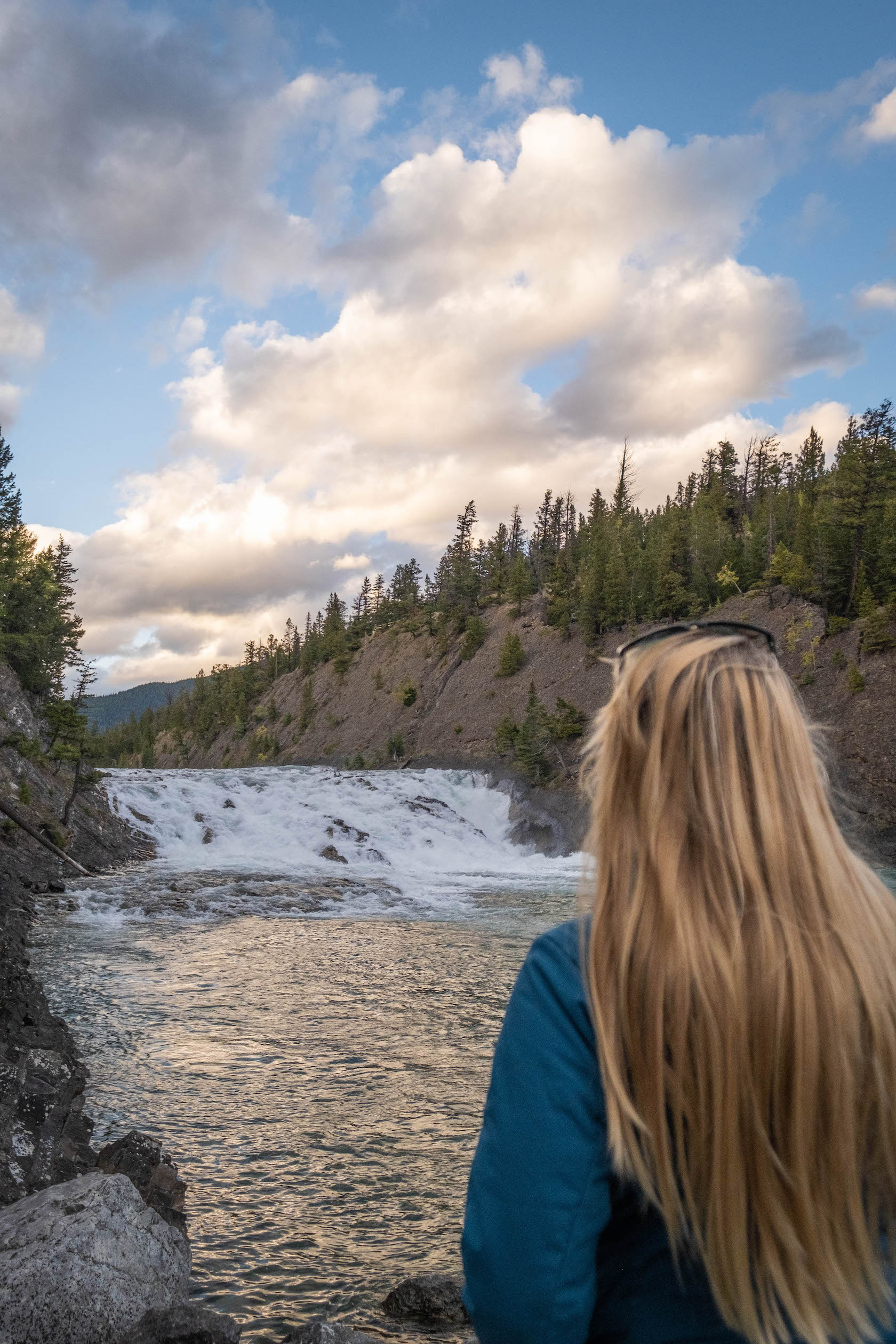 One of the best ways to get to Bow Falls from Banff Avenue is to walk. You can easily walk to Bow Falls in 30 minutes, with plenty of that walk being spent in the forests parallel to the Bow River.
---
How Long Will it Take to See Bow Falls?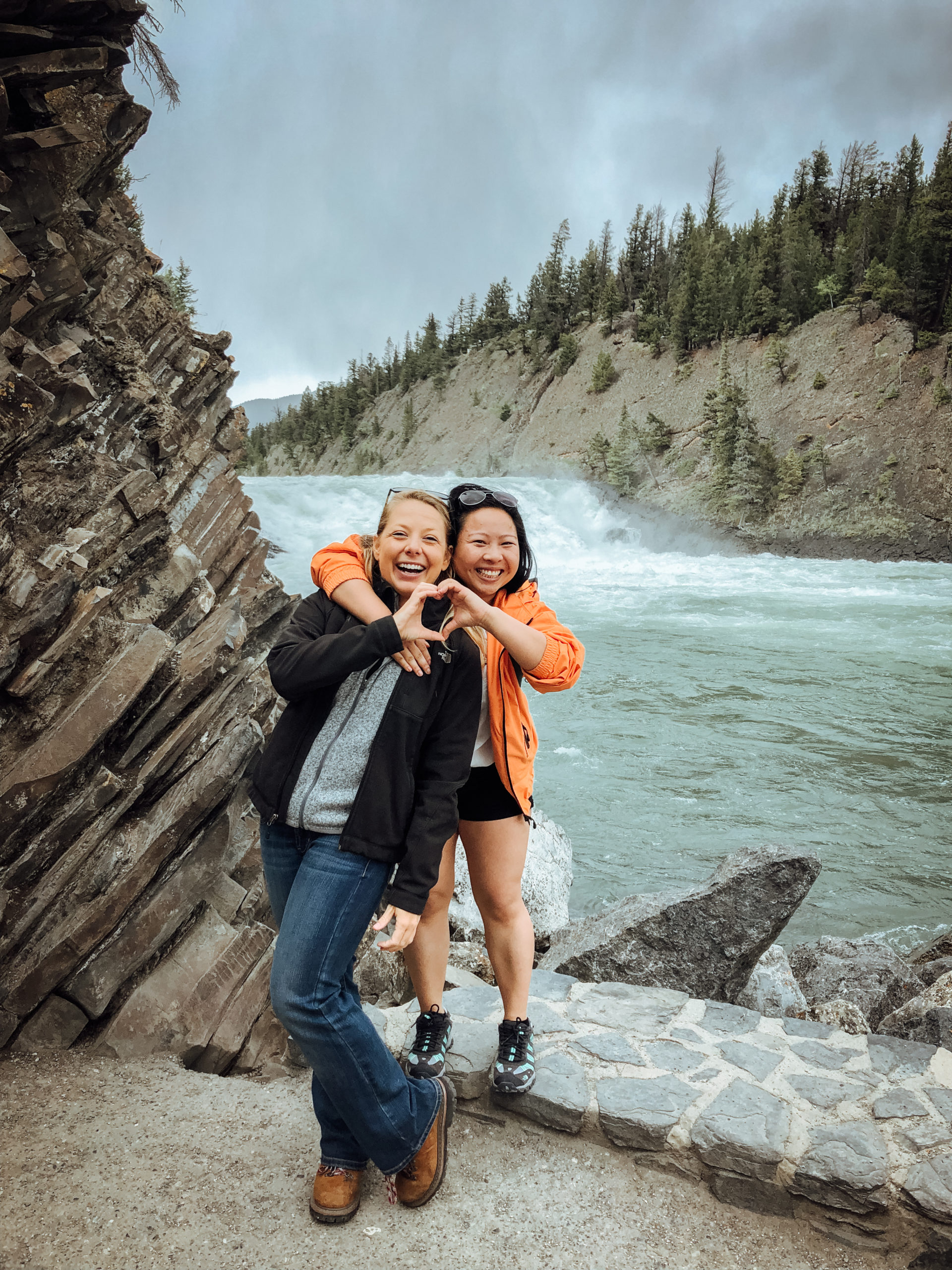 An average visit to Bow Falls is under 15 minutes, though if you decide to do any walking in the area this will add time. It's one of the best things to add to your Banff itinerary if you are short on time.
---
Is Bow Falls Free to Visit?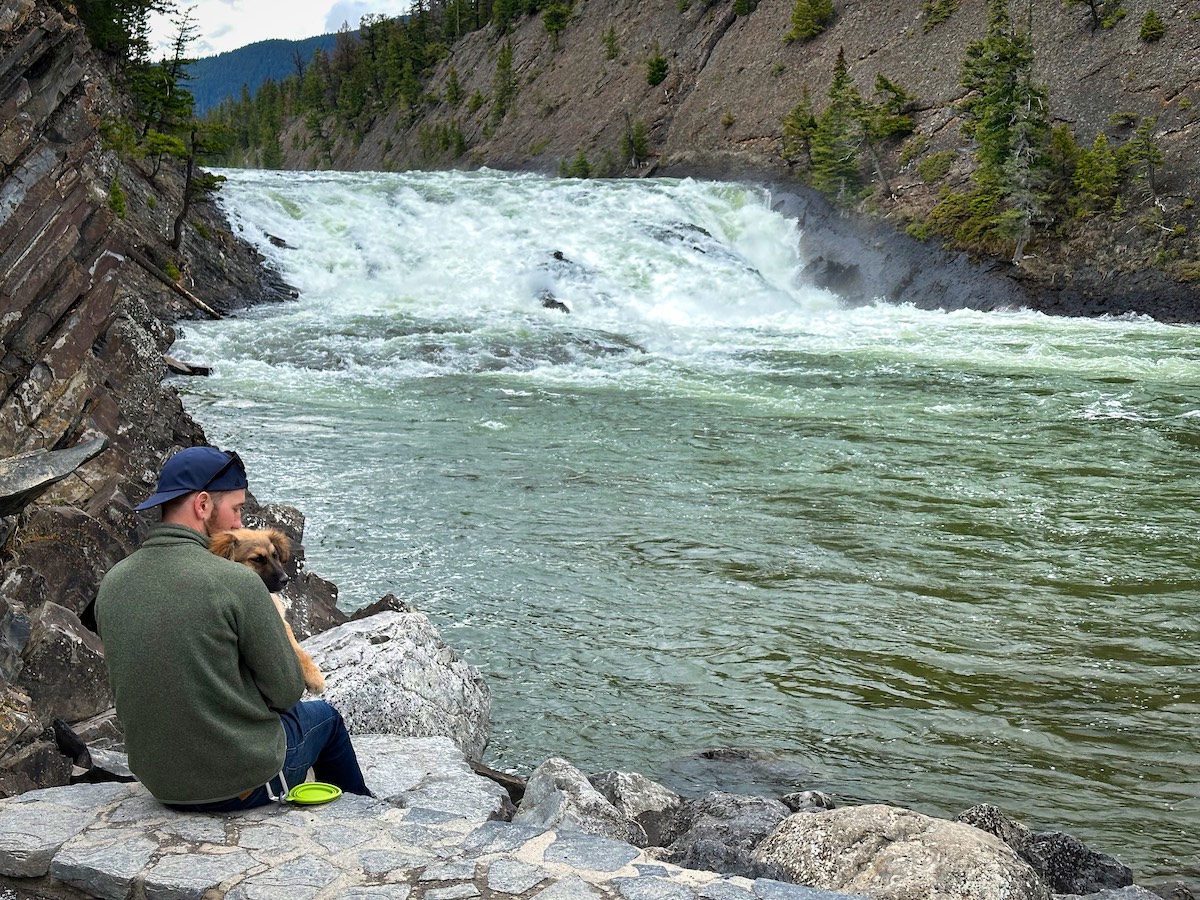 Bow Falls is free to visit, however it is inside Banff National Park so you need a Parks Canada pass. Read all about a Banff Park Pass here.
---
Rafting on Bow Falls
There are no companies that have rafting excursions actually going over Bow Falls themselves. However, there are float tours that are guided on the Bow River. Check them out on Banff Adventures.
---
Caution at Bow Falls
Every summer, for some reason, tourists think it's a good idea to hop railings and get up close and personal to Bow Falls from the cliffside. There are always pictures posted on Banff Community Facebook pages of families, young children included, trying to touch the water or get the perfect photo and viewpoint next to the river from very slippery angles. I feel I shouldn't have to mention this, but this is incredibly dangerous.
A slip in would not only be freezing, even in August, but could potentially lead to death for you, and at the very least a dangerous rescue mission for responders. Please don't put lives at stake and respect the trails.
There are plenty of places away from Bow Falls that you can get close to Bow River. Near the Canmore Bridge, there are some beautiful places to relax next to the river with a picnic in tow.
---
Hiking Around Bow Falls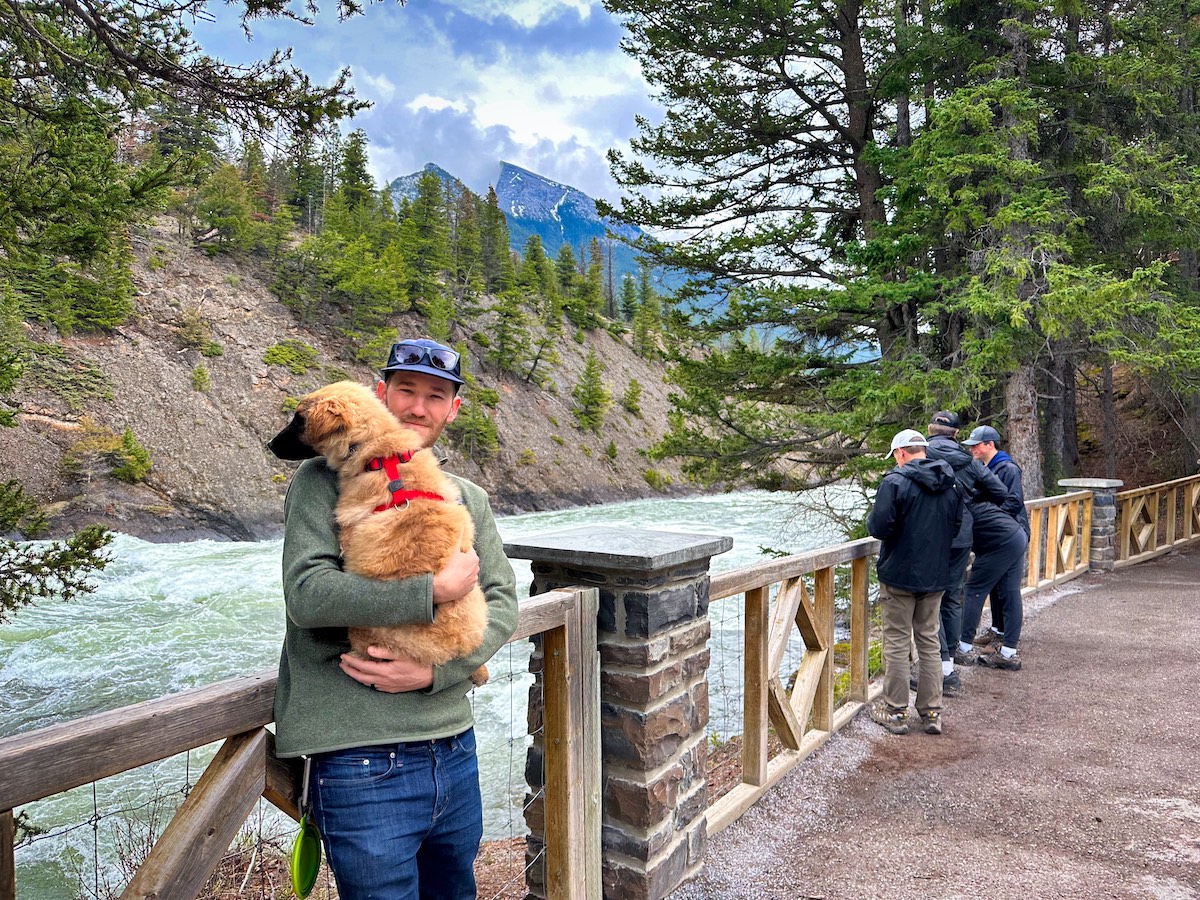 From the Banff Pedastrian Bridhe near Banff village there is a 1.2-kilometer forested walking path following the banks of the Bow River to Bow Falls.
Across the Bow River, you can find the Bow River Trail, which takes you to the Surprise Corner viewpoint as well as the trailhead for the Bow River-Hoodoo Trail.
30 EASY Hikes In Banff For The Whole Family
---
Facilities at Bow Falls
On top of a well maintained parking lot, at Bow Falls you can find stroller and wheelchair access and benches for picnicking.
---
Other Nearby Waterfalls to Visit
---
Other Banff Attractions Nearby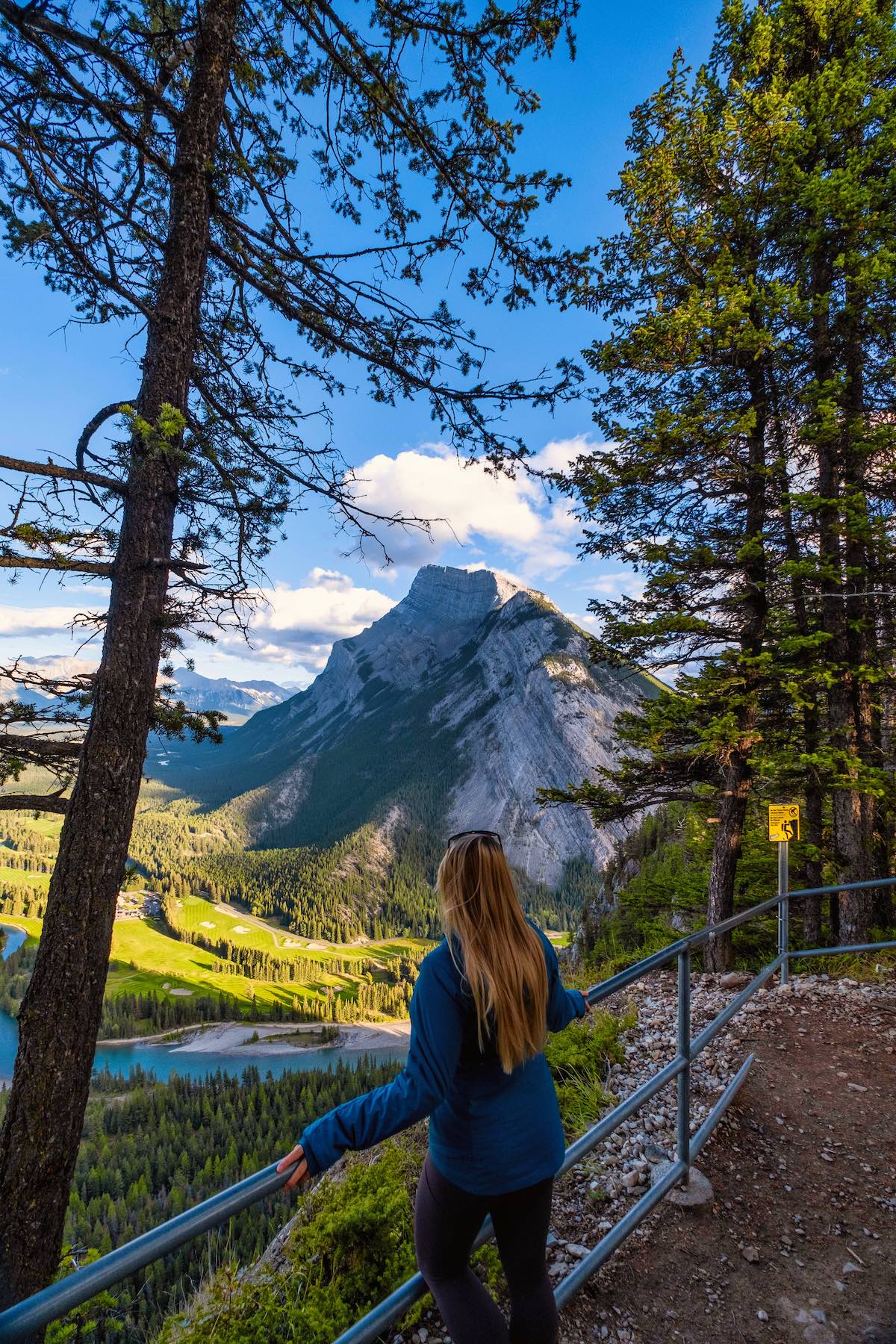 ---
Plan Your Trip to the Canadian Rockies