Check out these easy Banff hikes that are family-friendly, as the vast majority of us are not up for death-defying mountain summits in the Canadian Rockies. The fresh mountain air and gorgeous scenes in Banff National Park and the surrounding Canadian Rockies are soul-stirring.
Coming here and not enjoying at least a few hikes or walks in the wilderness would be a disservice to yourself. All of these easy hikes in Banff and a few from the area are appropriate for everyone and will supply some outstanding natural sights and pristine wilderness. All of these easy Banff hikes take place on maintained trails and are sure to be enjoyed no matter your skill or fitness level.
See Also:
---
The Best Easy Hikes in Banff
---
Johnston Canyon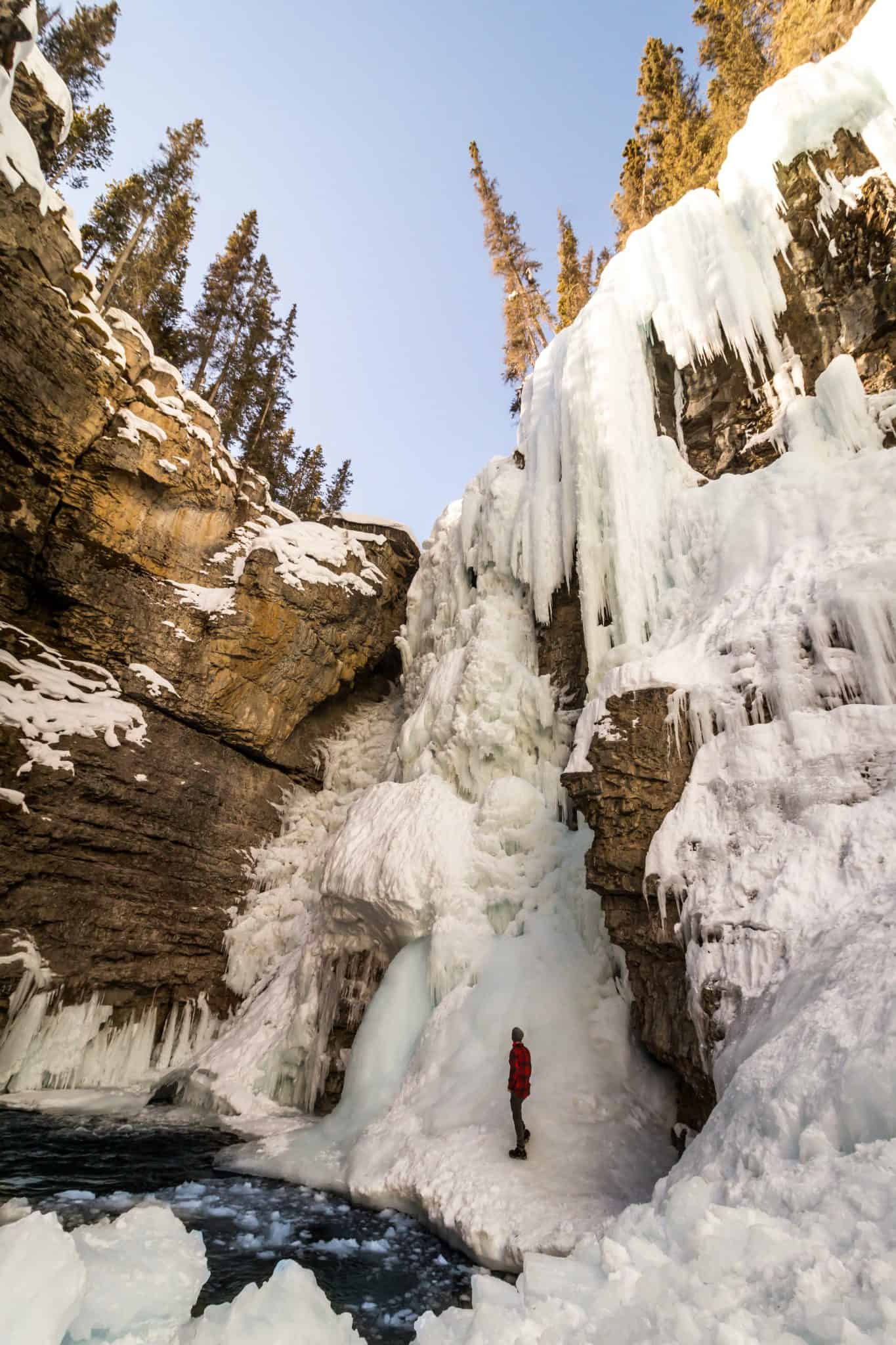 Length: 11.7 km
Duration: 2 -5 hours
Elevation Gain: 608 meters
Difficulty: Easy-Moderate
Best Time To Go: Year-Round
Parking: Jonhston Canyon Parking Lot
The Johnston Canyon walk is the best thing you can do in Banff in the winter or Banff in the summer for free. In the winter, it's truly magical and has fewer tourists (but still busy). Have you ever stood on a frozen waterfall before? Neither had we until the Johnston Canyon hike. Due to the region's elevation and the sub-zero temperatures of winter, the waterfalls of Johnston Canyon freeze in time. It's a pretty surreal experience and completely accessible for all.
As a tip, we suggest picking up some ice cleats in town if you visit Banff in the winter. Although the trail is well managed, it can get icy, and it's better to slip everywhere on the trail – ours were very handy! Once you reach the end of the trail and the most impressive frozen fall, you'll probably find some ice climbers. If you're feeling adventurous, book an ice climbing tour yourself.
The summer is a completely different experience, and nice to watch the waterfalls in motion. It is one of the easiest hikes you can do around Banff, with a well-maintained trail suitable for all ages. If you want to make a bit more of a day out of the hike, make sure to continue on to the Ink Pots. An added journey that is well worth the effort as it separates from more of the crowds and offers amazing views out to the surrounding mountain ranges.
---
Lake Agnes
Length: 7.6 km
Duration: 2-4 hours
Elevation Gain: 433 meters
Difficulty: Easy – Moderate
Best Time To Go: May – October
Parking: Lake Louise
The Lake Agnes Teahouse trek is a popular thing to do in Banff for visitors to Lake Louise. This is an easy to moderate hike above Lake Louise that is suitable for all visitors to Banff. When you reach the top of the 7.6 kilometers (round trip) heavily trafficked out and back trail, you'll find a teahouse and stunning Lake Agnes.
This easy hike can be done in under two hours and is one of those short hikes in Banff you can't miss. However, be warned it is a busy one! To escape the crowds (and get better views), keep climbing to the Big Beehive. If you're seeking more challenge, check out Mt. St. Piran or Devils Thumb. The next step for an experienced scrambler/climber would be to summit Mount Niblock or Mount Whyte (difficult!).
---
Tunnel Mountain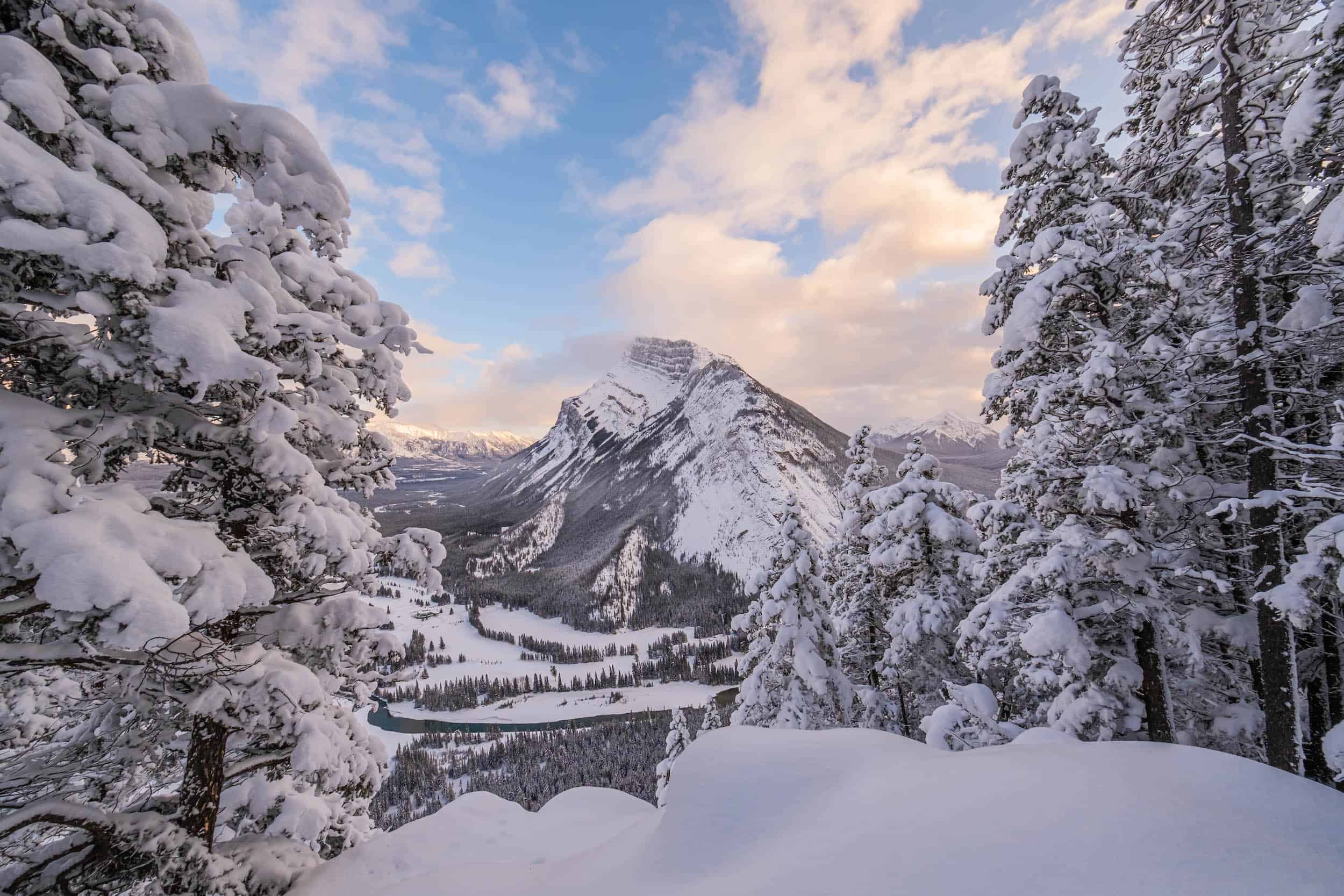 Length: 4.5 km.
Duration: 1 hour+
Elevation Gain: 266 meters
Difficulty: Easy
Best Time To Go: Year-Round (If winter wait after a snowfall for a snowshoer to break trail.)
Parking: Three official parking lots or Banff Town Center.
Tunnel Mountain is one of our favorites because it's right in the heart of Banff. It's beloved by locals for its accessibility, and you can hike it year-round. It may be one of the smallest mountains in Banff National Park, but it still offers tremendous views of the surrounding valleys.
The hike moves slowly up the mountain through several switchbacks and offers various viewpoints out into the Bow and Spray Valleys. It's great for sunrise or sunset, and it rarely disappoints.
---
Moraine Lake Shoreline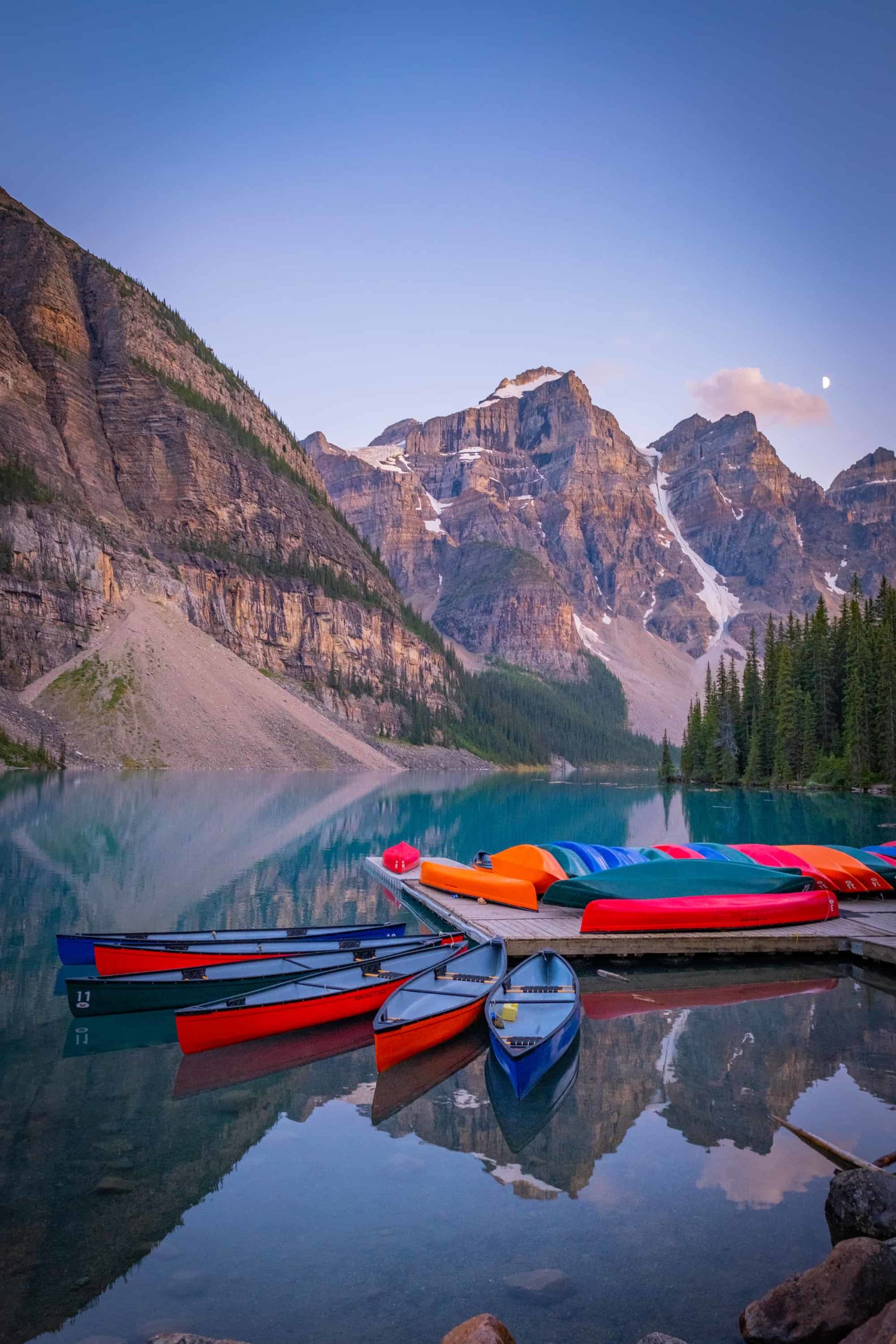 Trailhead: Begins at the canoe docks.
Distance: 2.9 kms
Elevation: 162 meters
Time: 45 to 60 minutes (return)
From the Canoe docks, this is a flat trail that works its way along the lake's shoreline and back. It's a wonderful trail that moves in and out of the forest with great views of the lake and mountains.
You'll be shocked at how few visitors to Moraine Lake go just a little further hike along one of the easiest trails in the area. At the end of the hike is a boardwalk near the waters flowing down from Wenkchemna pass.
---
Bow Summit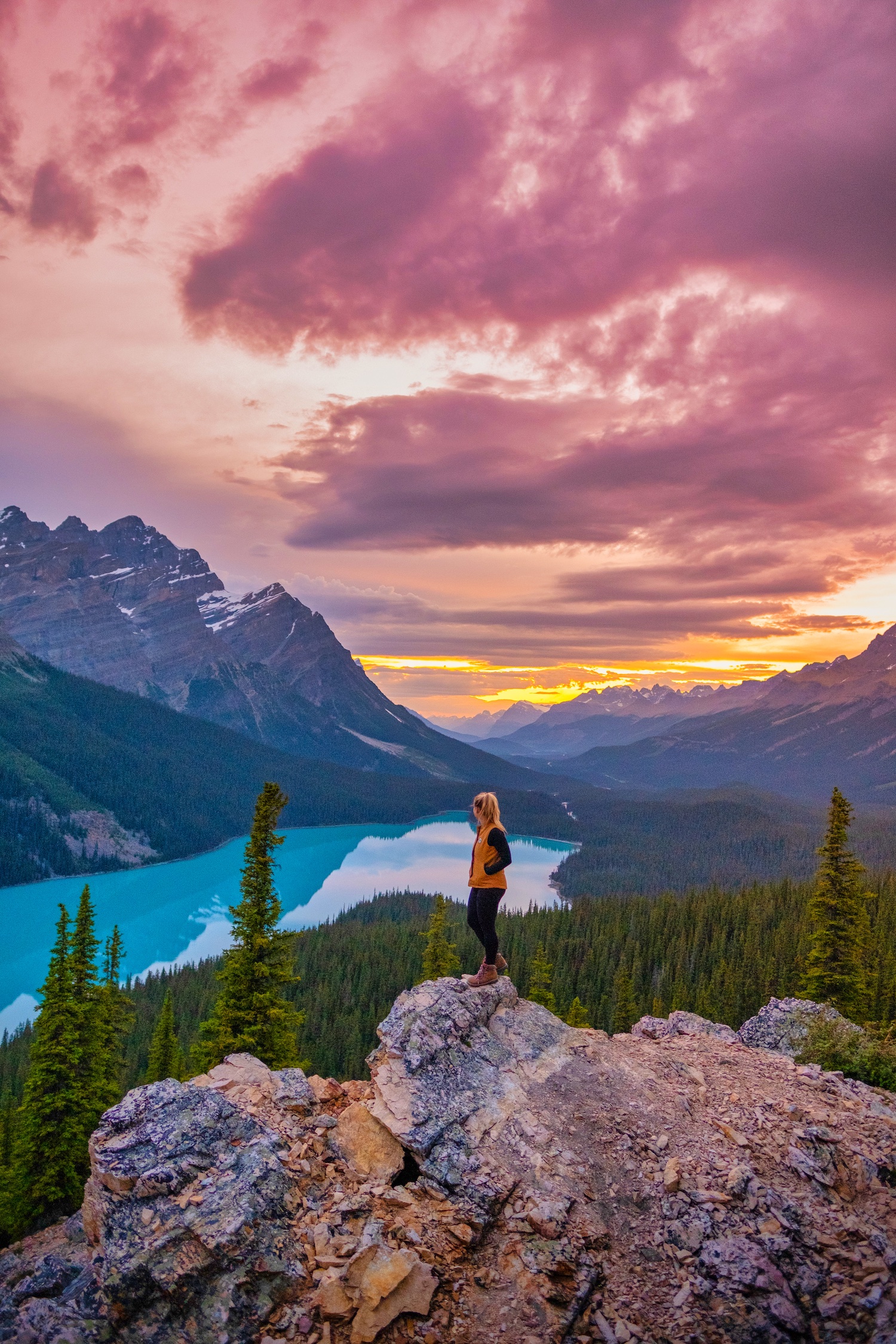 Trailhead: Peyto Lake Lower Parking Lot
Distance: 6.6 km
Elevation: 313 meters
Time: Two hours
This hike past the first two viewpoints over Peyto Lake and crosses the ridge until you reach a view out to Bow Lake below. It's a decent easy Banff hike if you're looking to stretch your legs and enjoy nature with a little bit of a workout as there is some elevation gain. That being said, for the effort, we prefer other hikes in Banff National Park.
---
Marble Canyon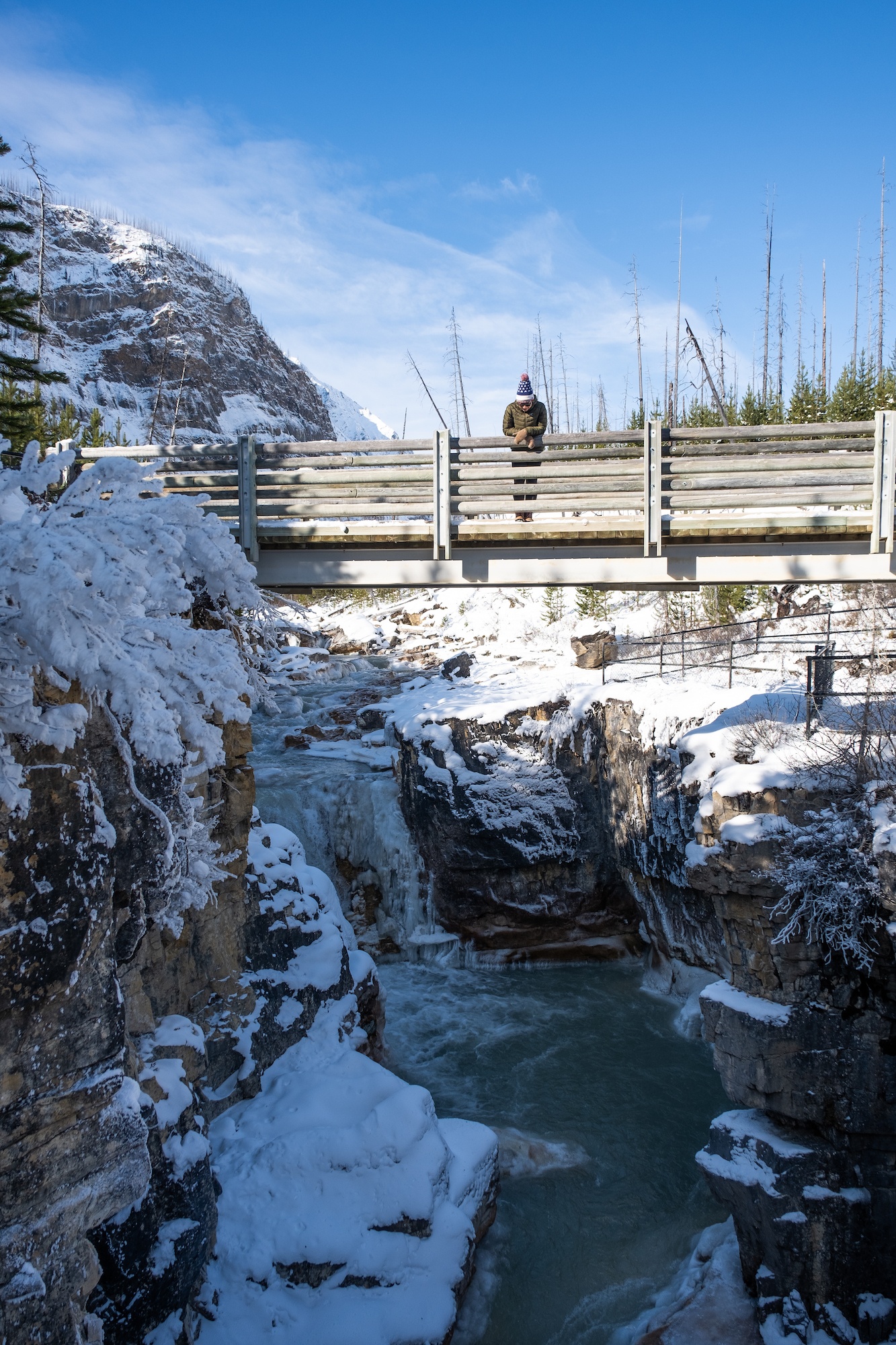 Trailhead: Marble Canyon
Distance

:

1.4 km
Elevation: 50 meters
Time: >1 hour
This easy hike is technically not in Banff, but it's just off the Trans-Canada in the Kootenays. It's a lovely hike through a canyon that is often filled with thousands of wildflowers in the summer and delightfully snow-covered in the winter. The trail follows up the canyon and has a series of bridges that cross over the rushing Kootenay River.
The trail is well marked and maintained, so it's easy to follow along. As the river is fed by glaciers high above in the Alpine, it often has a blue tinge to the river, which is breathtaking in the peak summer months. It's one of our favorite trails for families or anyone looking for something easy and simple.
---
Lake Louise Trail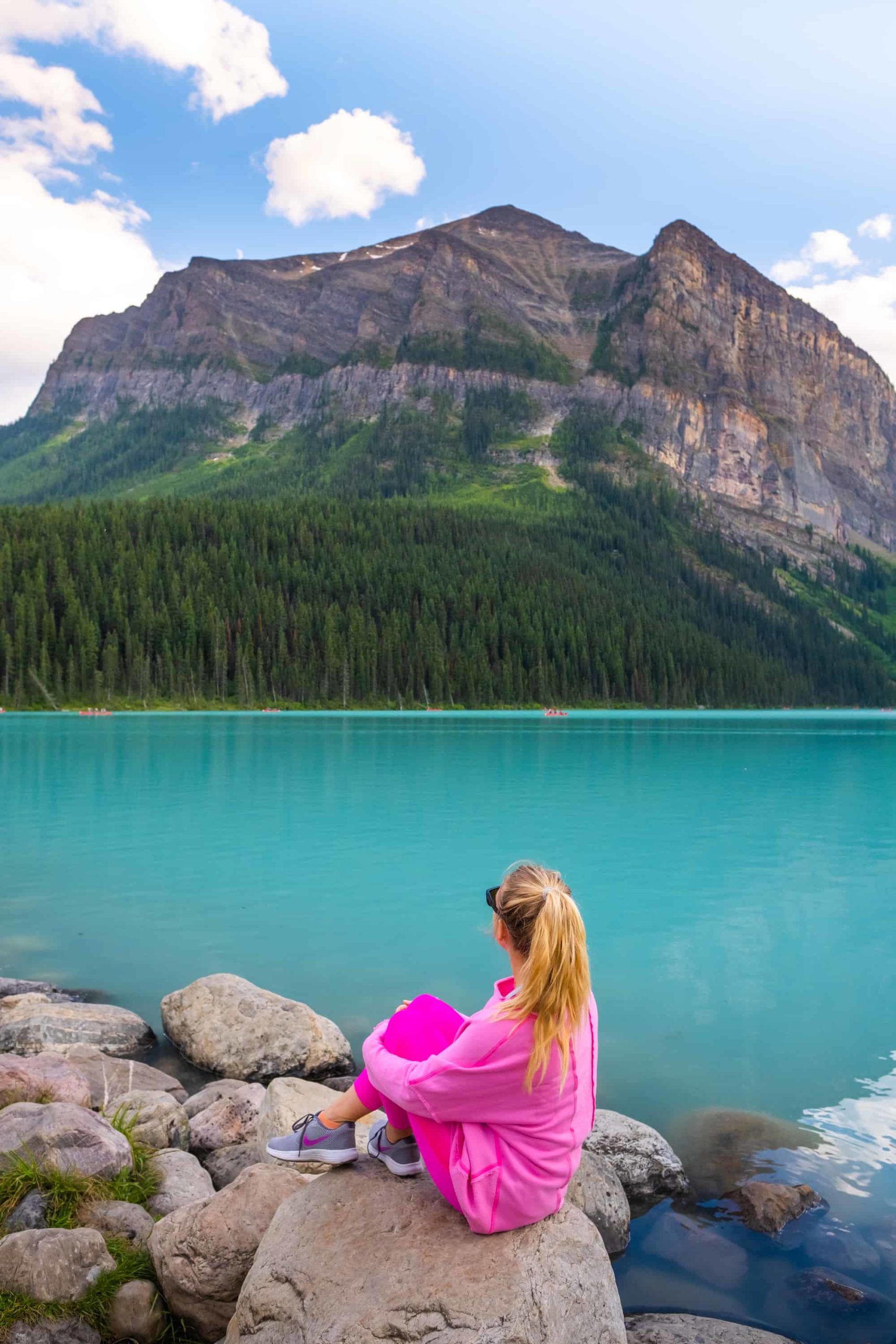 A simple walk around Lake Louise is a breathtaking walk along the north side of the It's very popular, and it's pretty tough to escape the crowds around Lake Louise, but it is justified. It is one of the most serene places on earth, and although we avoid crowds like the plague, even before Covid-19, we still adore Lake Louise.
---
Silverton Falls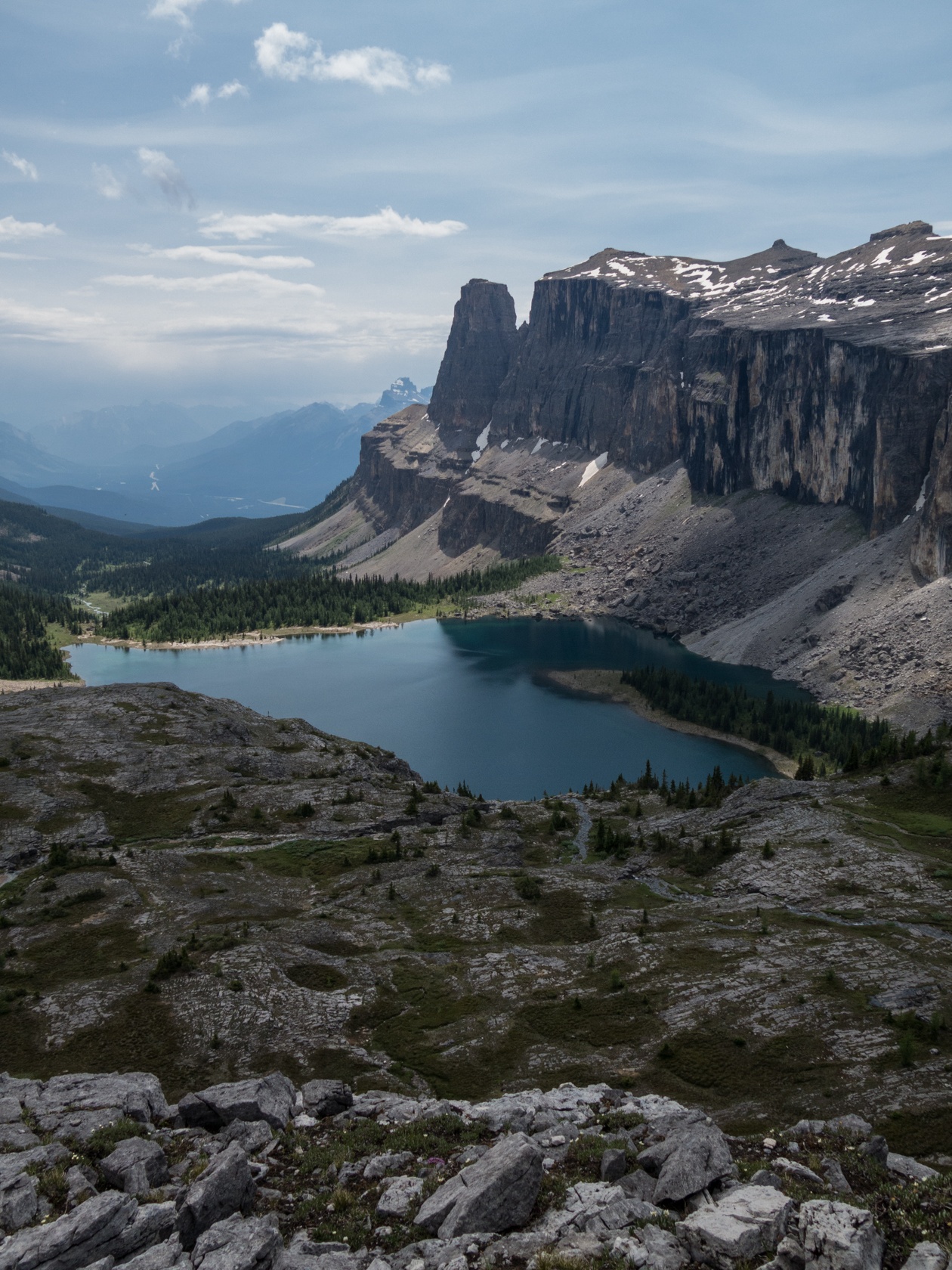 Trailhead: Rockbound Lake Trailhead
Distance: 1.4 km
Elevation: 60 meters
Time: >1 hour
This short hike follows an old dirt road on its way to the larger Banff hikes, Rockbound Lake, but splits off for a quick detour to Silverton Falls. The trail follows along Silverton Creek until it reaches the Silverton Falls viewpoint.
The waterfall is 50 meters tall, and in the summer months, it's pretty impressive. The best part about this trail is it's pretty quiet compared to nearby Johnston Canyon, so if you're allergic to crowds this would be a great choice.
---
Consolation Lakes Trail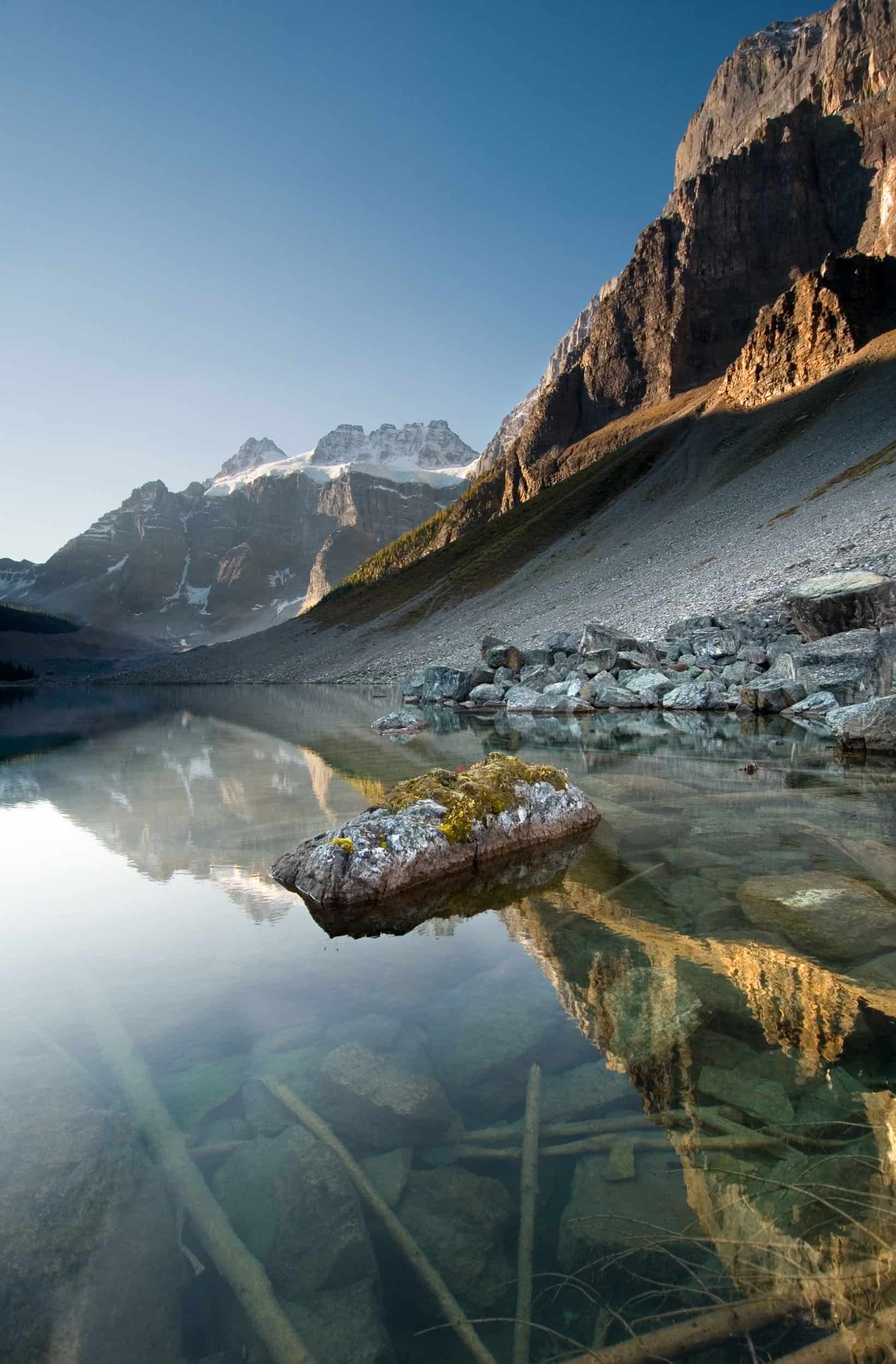 Length: 5.8 km
Duration: 1 – 2 hours
Elevation Gain: 255 meters
Parking: Moraine Lake Parking Lot, Lake Louise, Overflow
This is a family favorite as it can be paired with the Moraine Lake Rockpile, and it's pretty easy with a little elevation gain. It's a nice step up from the Lakeshore Trail as the terrain is more difficult with greater elevation gain and a short section that crosses over a boulder field.
Along the hike, you get views of the scree slopes from the Tower of Babel. The hike passes through the old-growth forest before arriving at an alpine field and wetlands with the consolation lakes at its end. From the lakes, you get tremendous views of the backside of the Ten Peaks Mount Babbel and Mount Fay, topped by glaciers.
---
Johnson Lake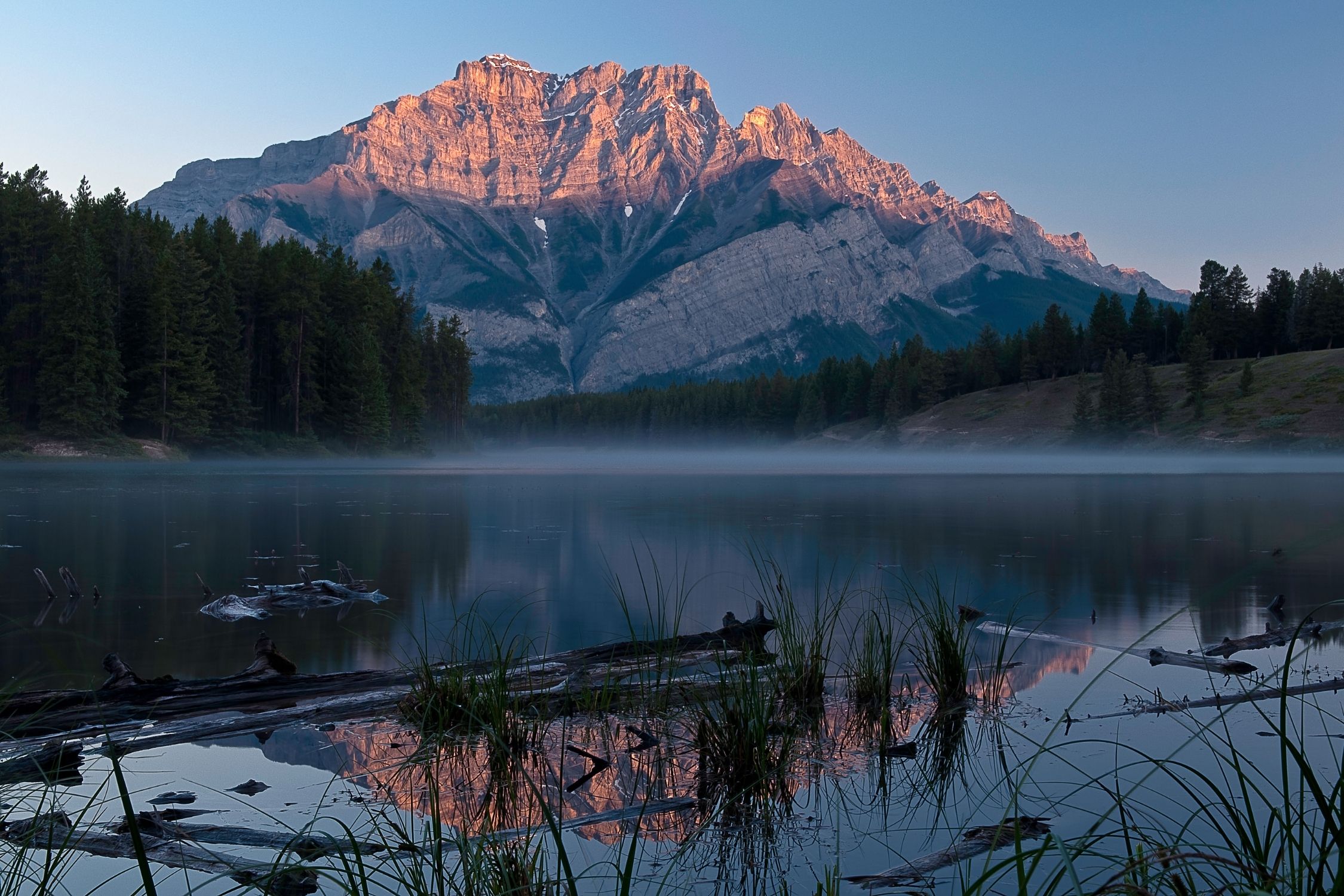 Trailhead: Johnson Lake Parking
Distance: 3.1 km
Elevation: 60 meters
Time: 1 hour
Take a nice stroll around Johnson Lake and enjoy the mountain scenery. It's a straightforward hike that is an even elevation and makes for a great evening or morning walk as it's not too far from Banff town and very close to Two Jack Lake campsite.
The trail works its way through the forest and offers some astounding views out over the lake back to Cascade Mountain looming high above. The lake is tranquil and a great place to go stand up paddleboarding or even take a swim if you're brave enough. Keep an eye out for a rope swing!
---
Surprise Corner To Hoodoos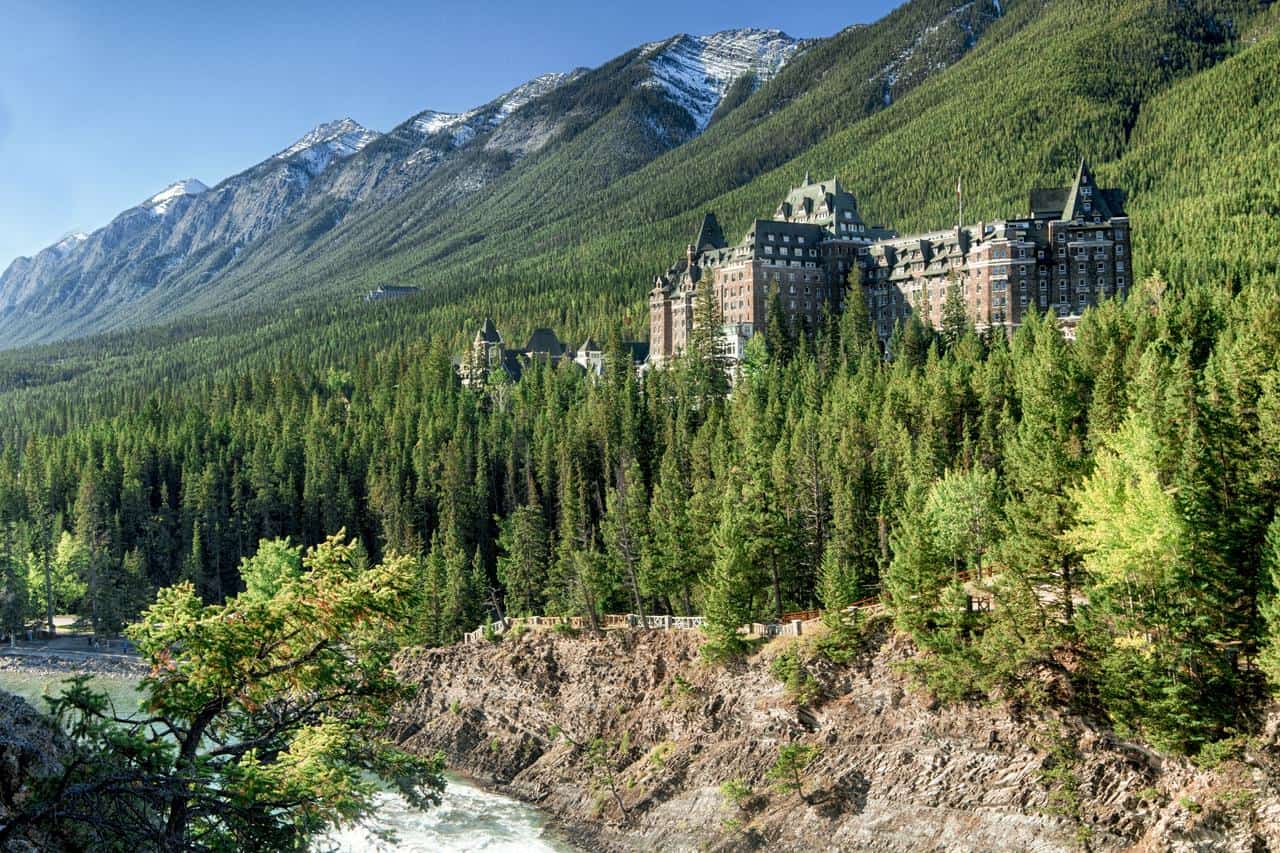 Trailhead: Banff Town
Distance: 7.7 km
Elevation: 267 meters
Time: 2 – 4 hours
This is a great easy Banff Hike that's just outside of town. The trail follows along the Bow River and moves around Tunnel Mountain. As you hike along the river, you'll find amazing views of the Bow and Spray Valley, including the iconic view of the Banff Springs Hotel over the Bow River (called Surprise Corner).
Along the hike, you'll also find the Hoodoos, a series of thin spires of rock that have formed after years of erosion. You'll be amazed at how quickly you enter the wilderness as it sits right at the doorstep of the town of Banff.
---
Sunshine Meadows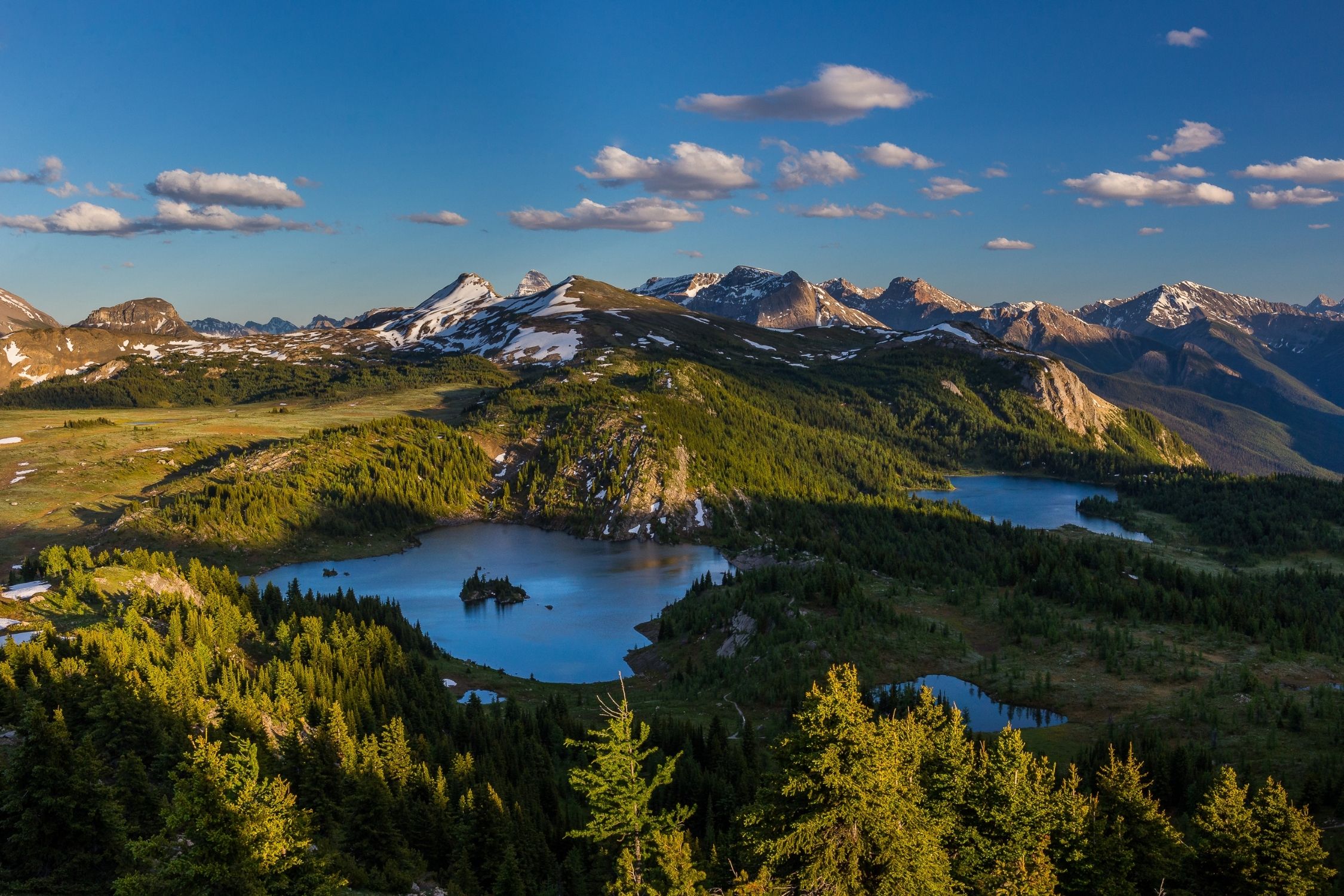 Length: 8 km
Duration: 2 – 5 hours
Elevation Gain: 309 meters
Difficulty: Moderate
Best Time To Go: July – September
Parking: Sunshine Village
This is a great hike with tremendous views and none of the work because the real leg work is done by the Sunshine Village gondola. From the village, hikers have a plethora of options from the convenient base. Situated in an alpine meadow, the trails are flanked by a sea of wildflowers.
The classic hike to Rock Isle Lake follows the shoreline of two lakes, crosses an alpine larch forest, and has an amazing viewpoint that provides views out to Kootenay National Park. To walk through these alpine meadows feels like something out of a fairytale; it is sublime.
---
Grassi Lakes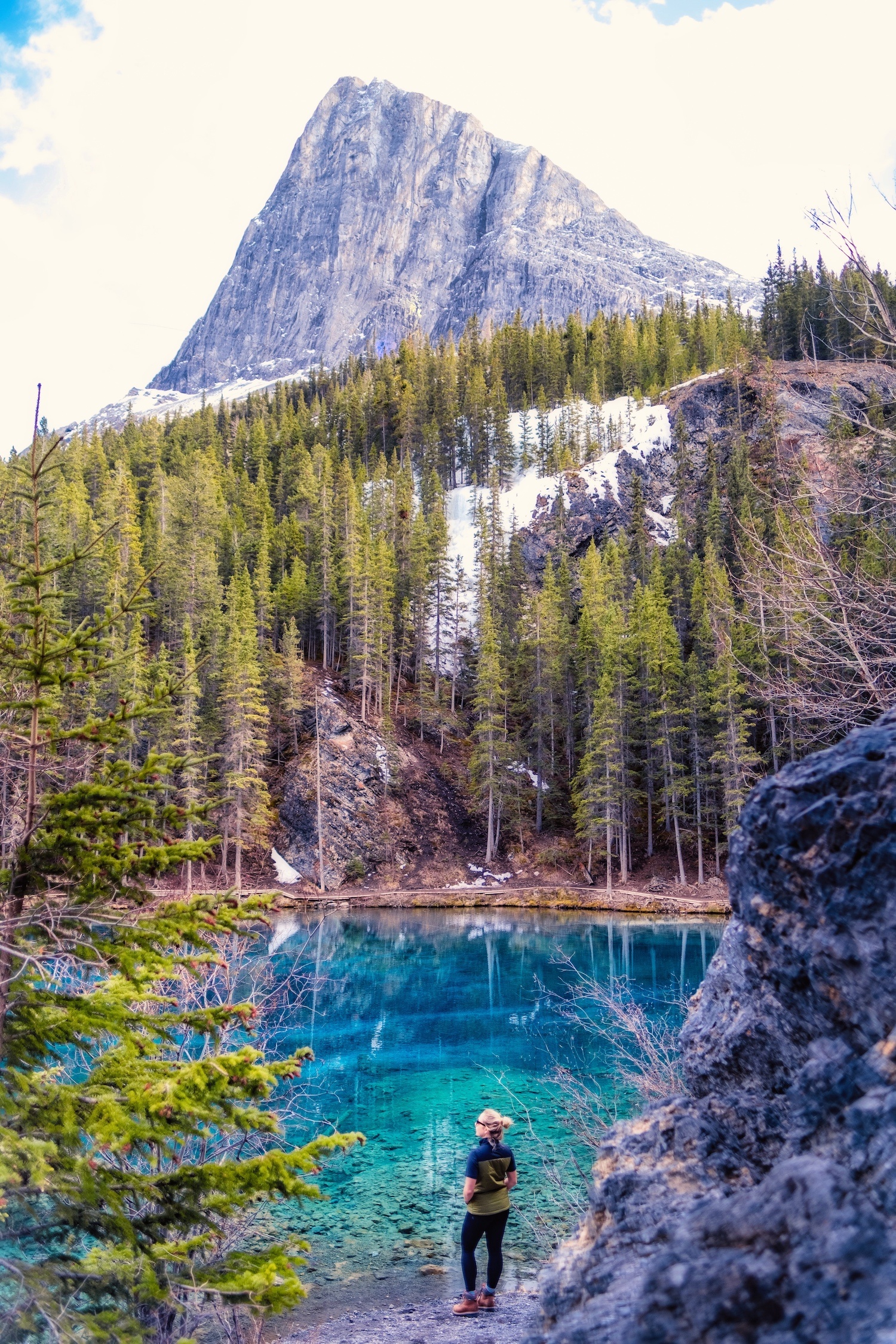 Trailhead: Grassi Lakes Trailhead
Distance: 4.3 km
Elevation: 203 meters
Difficulty: Easy
Best Time To Hike: Year-Round
Time: 1-4 hours
Grassi Lake is one of our favorites and the one hike we've probably done the most in the Canadian Rockies as we live just down the road from the trailhead in Canmore. The mesmerizing colors of the water at Grassi Lakes are remarkable and easy to reach on a short hike. Though there are other trails in the area, they're clearly marked, and you'll know to turn around when you've reached the impassably steep part.
About five kilometers south of town, the lakes are easy to get to, and you may want to consider packing a few some food for a picnic, as it's one of the most picturesque places around Canmore. Stunning views of a nearby waterfall and the town of Canmore below present plenty of photo opportunities, so grab your favorite travel camera.
---
Gear We Recommend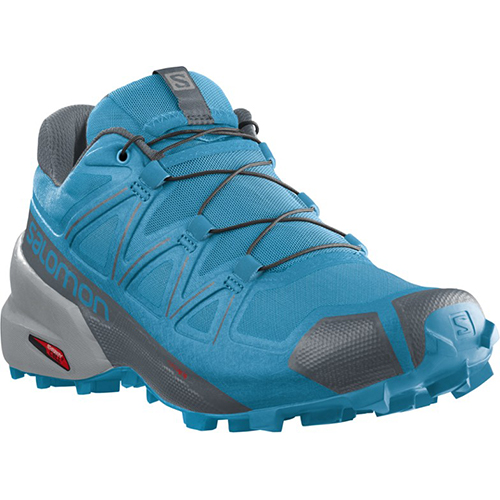 The vast majority of hikes and easy scrambles in the Rockies, you'll find us in our trusty Salomon Speedcross.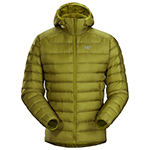 Arc'teryx Cerium is our pick for the best down jacket. It's incredibly light, and we bring it on almost every hike in the Rockies.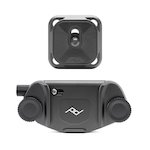 This nifty clip from Peak Design secures a camera to my backpack strap for easy reach. No more digging in the backpack!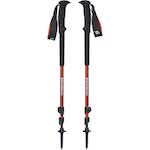 A pair of durable and lightweight hiking poles are a great asset on the hiking trail.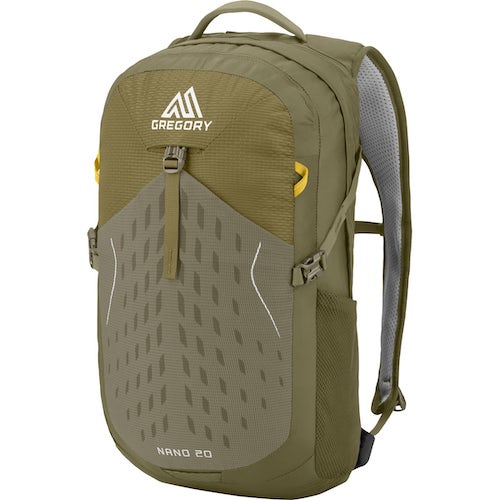 20L feels like the ideal size for quick hikes and scrambles. We love the Nano from Gregory with a hydration reservoir.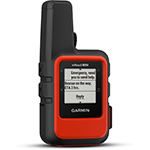 There is not much cell service in the Canadian Rockies. In case of emergencies, we carry an emergency beacon with GPS.
---
Hikes in Kananaskis Country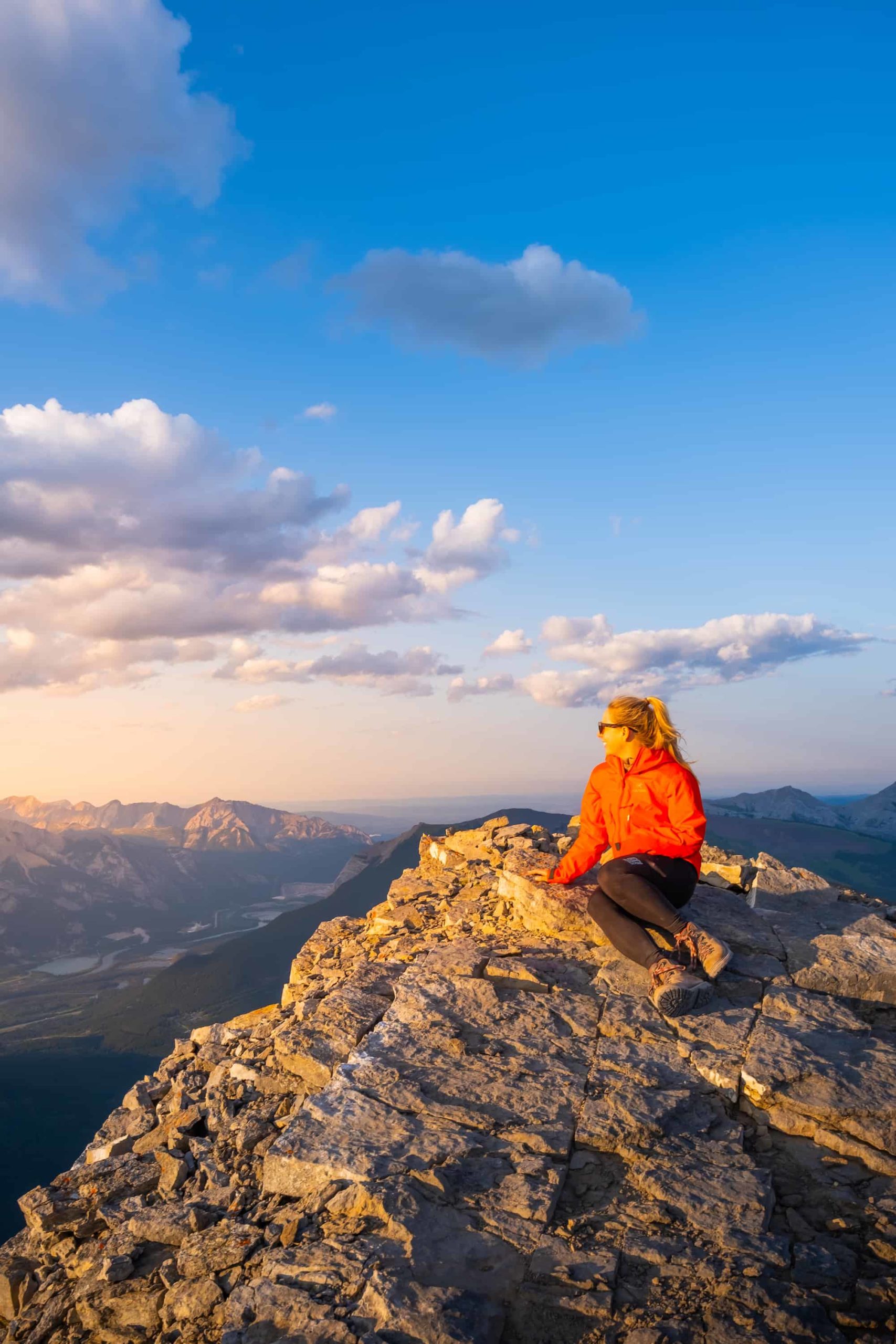 This list was just easy hikes in Banff, but there is so much more in the area, such as Yoho National Park and the Provincial Park Kananaskis Country. Both are home to some of our all-time favorite hikes and scrambles in the region. To learn more, we've got a post on our favorite hikes in Kananaskis Country here.
---
---
Advice on Hiking in Banff
If this is your first time hiking in the Rockies take a conservative approach. Pick an adequate hike for your fitness, plan for plenty of time, pack water and food, and don't be afraid to turn around. If you want to learn more about what to wear hiking we have a great post.
For long hikes, set a turn around time at the departure. Any time we set out for an objective I determine a time at which we need to turn around in order to arrive at the parking lot or campsite by dark. I would recommend not hiking in the dark as it's easy to get lost and it's not fun in bear country.
Always carry bear spray if you plan to hike in the park. We carry ours in the neighborhood and bears have been known to stroll through town and busy parking lots. Always practice wildlife awareness when you're on a trail, and please give animals space.
In regards to times keep in mind your mountain fitness as it's different than the gym. The low end of the times in this post is a constant fast pace uphill with little to no breaks and a brisk pace downhill. Most hikers should plan for a middle of the road time with the estimated duration.
---
---
↓ Join the community ↓
The Banff Blog Facebook Group is your headquarters for the Canadian Rockies travel advice and information. Including hike info and off-season travel information. This is also a place where you can meet one another when you need adventure buddies.

Plan Your Trip to the Canadian Rockies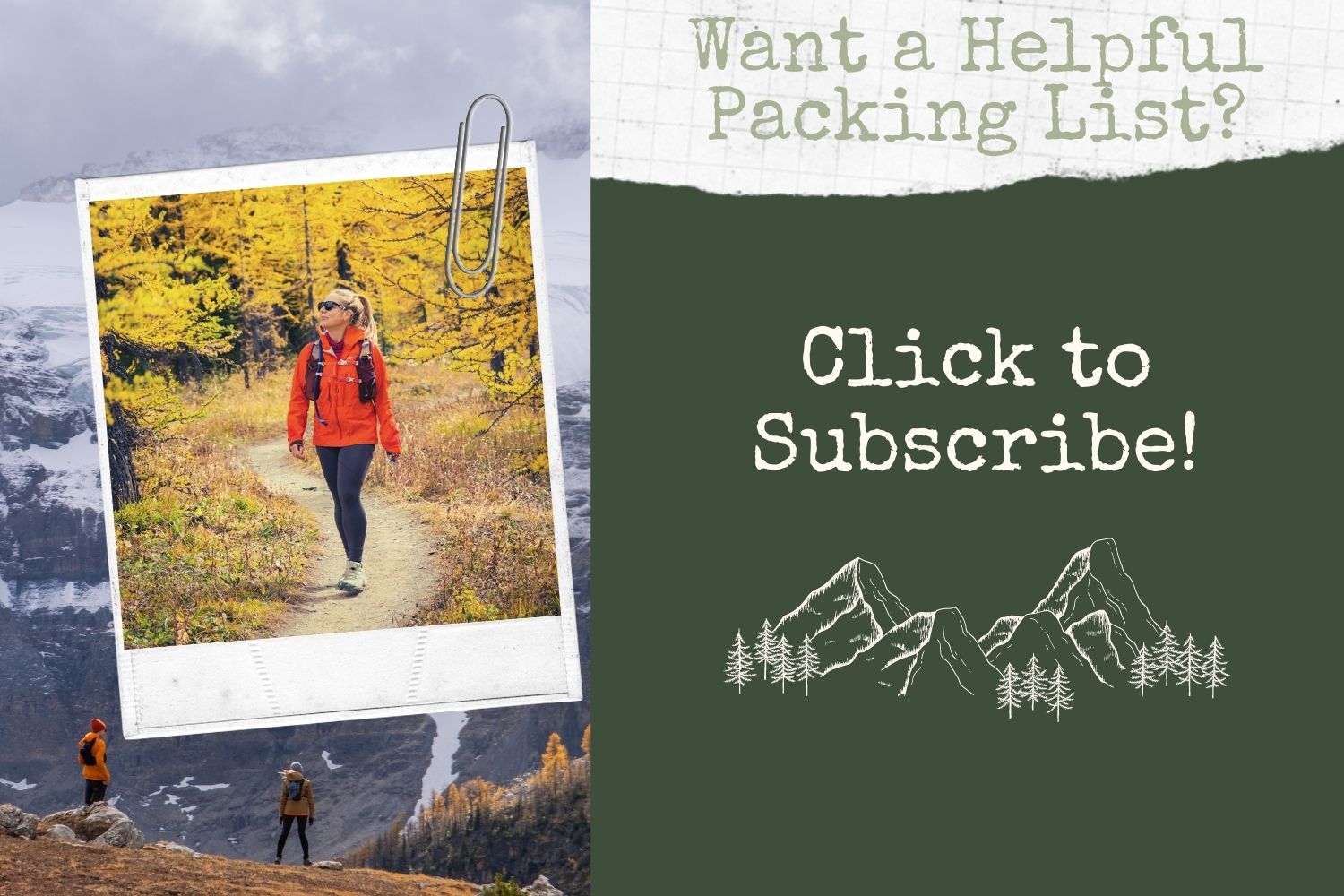 ---