Radium Hot Springs often referred to as "Radium," is a small town in the East Kootenays. There are plenty of things to do in Radium Hot Springs that many visitors choose to spend a few days exploring – especially in the summer!
Its location also means that some visitors will use the town as a day trip away from Golden, Banff, or Calgary. The town is named after the hot springs located near the Kootenays, which are a must-do! But stay a little longer, and you'll find there are plenty of things to do in Radium.
---
Where is Radium Hot Springs?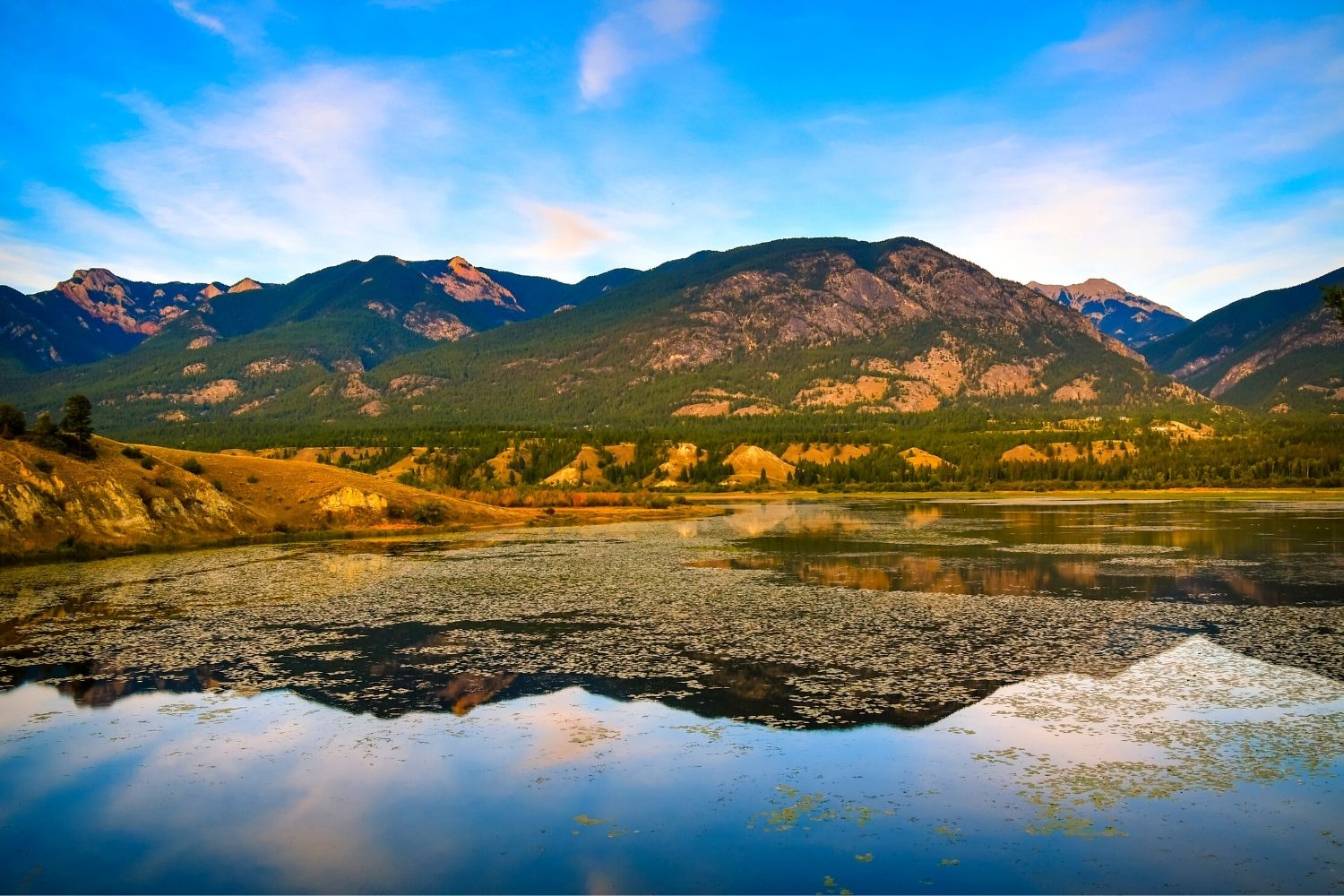 The small village of Radium Hot Springs is just 1.5 hours away from Banff National Park near the town of Invermere. It sits just near Kootenay National Park and makes for a great base for skiing at Panorama or enjoying a boat ride on Windermere Lake. It takes a one hour drive to get to Golden and 2.5 hours to get to Fernie.
Because of its location, Radium Hot Springs is often a short stop for travelers going between BC and Alberta via BC-93.
---
Things to Do in Radium Hot Springs
---
1. Call into Radium Hot Spring Visitor Information Centre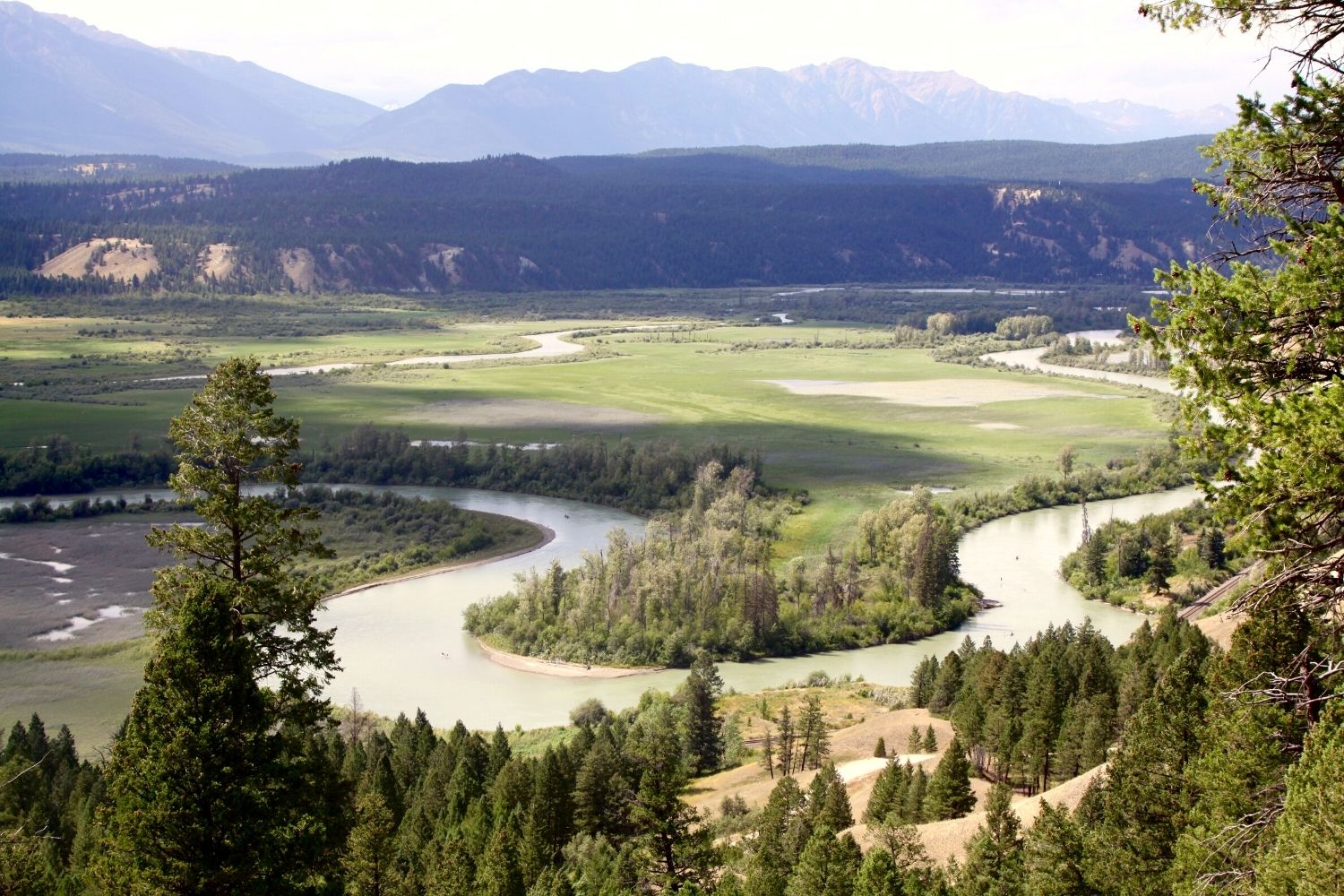 Make Radium Hot Springs Visitor Information Centre your first port of call on any trip to Radium Hot Springs. You can pick up free maps of the area, including popular hiking routes, and get insider tips of the best places to visit. You can also find information on top places to eat and stay around town too, and passes are available to buy here.
It's so much more than simply a convenient place for local info. The center also has fascinating exhibits and displays related to the wildlife, landscapes, and culture of Radium Hot Springs. Discover more about indigenous history, learn about the creatures that roam the surrounding areas, and more.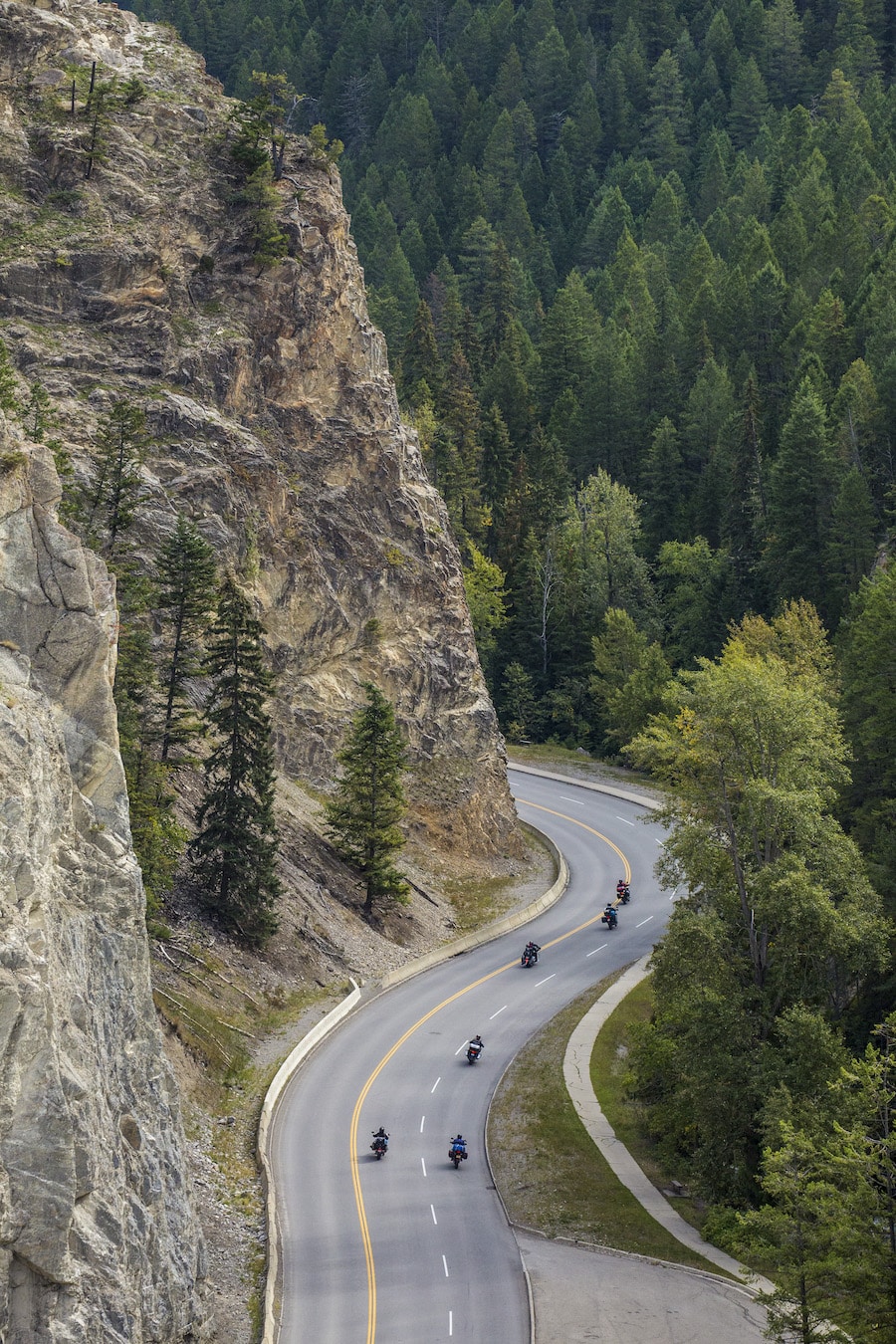 You can also pick up a range of locally themed souvenirs in the gift shop and make full use of the free Wi-Fi to plan out your next stop. In the summer, the center really springs to life every Friday evening; visit Market & Music on Main for great local produce and crafts combined with cool live music.
---
2. Soak in Radium Hot Springs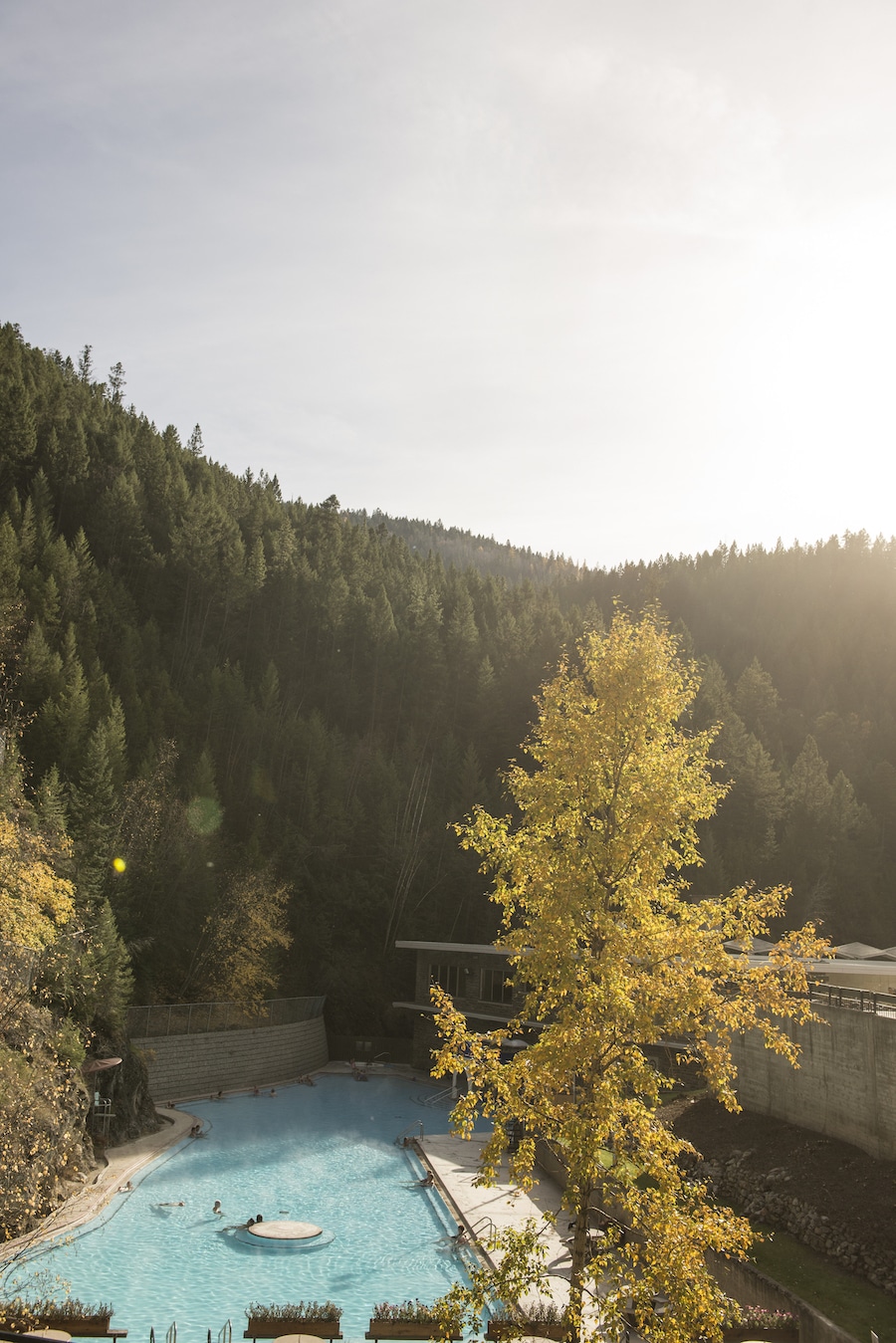 Obviously one of the best things to do in Radium Hot Springs is soak in the hot springs! Did you know that Canada's village of Radium Hot Springs (often referred to as just Radium) actually takes its name from nearby hot springs of the same name? These BC hot springs are listed on the Canadian Register of Historic Places.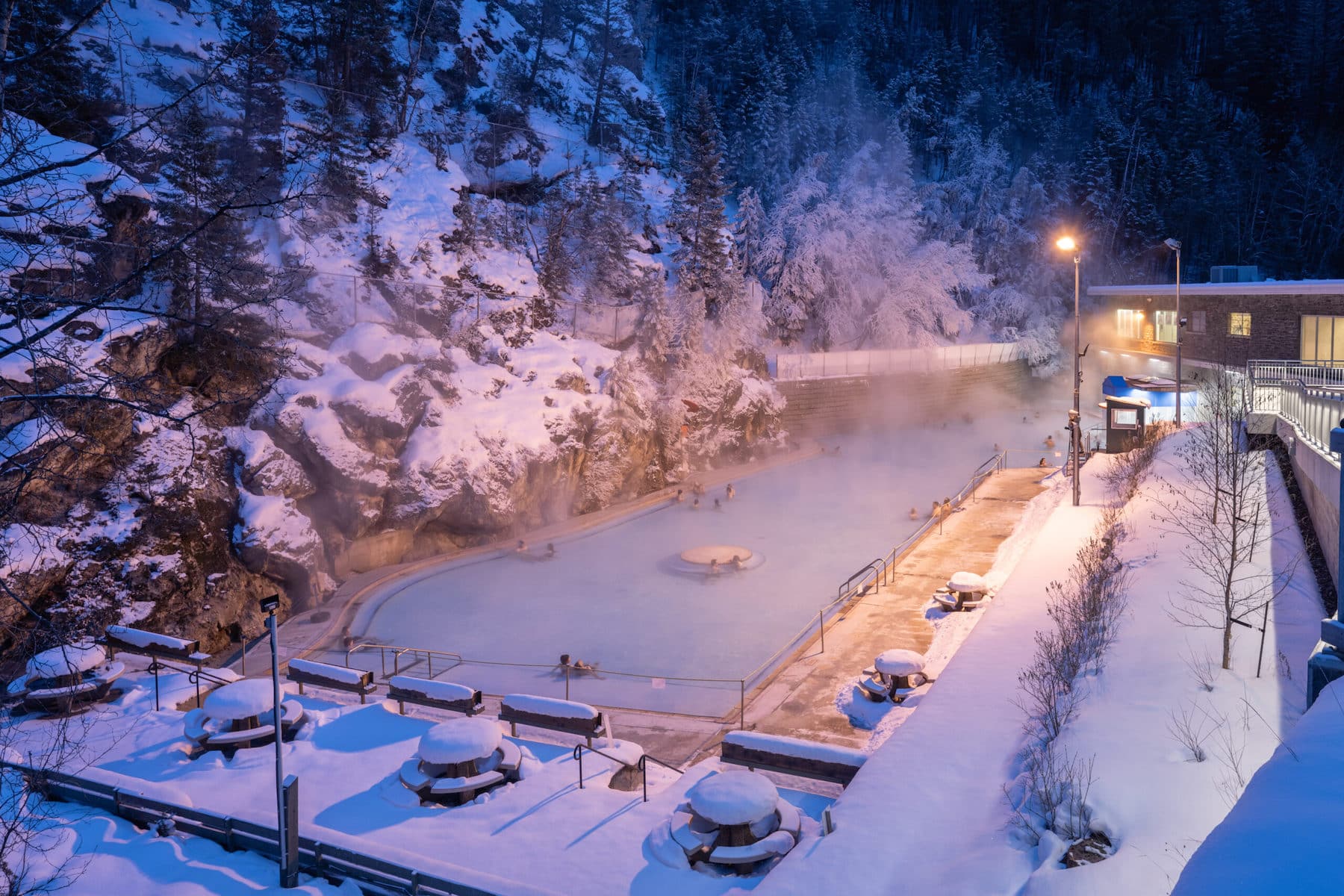 Radium Hot Springs (the actual hot springs!) are open all year round, soothing and dazzling visitors with relaxing heat and glorious vistas. Located within Kootenay National Park, the springs afford amazing views of the surrounding Rocky Mountains.
One of the biggest and most popular hot springs in all of Canada, Radium Hot Springs is a natural mineral-rich spring. The clear waters contain sulphate, calcium, magnesium, silica, and more, and the temperature is always between 37 and 40 degrees Celsius. No need to worry about an overpowering eggy smell that is common at hot springs—the waters at Radium Hot Springs have no odor!
The family-friendly site has a pool right next to the springs, perfect for swimming and splashing about. And, if you really want to treat yourself, there's a day-spa on-site too.
---
3. Spot the Free-Roaming Bighorn Sheep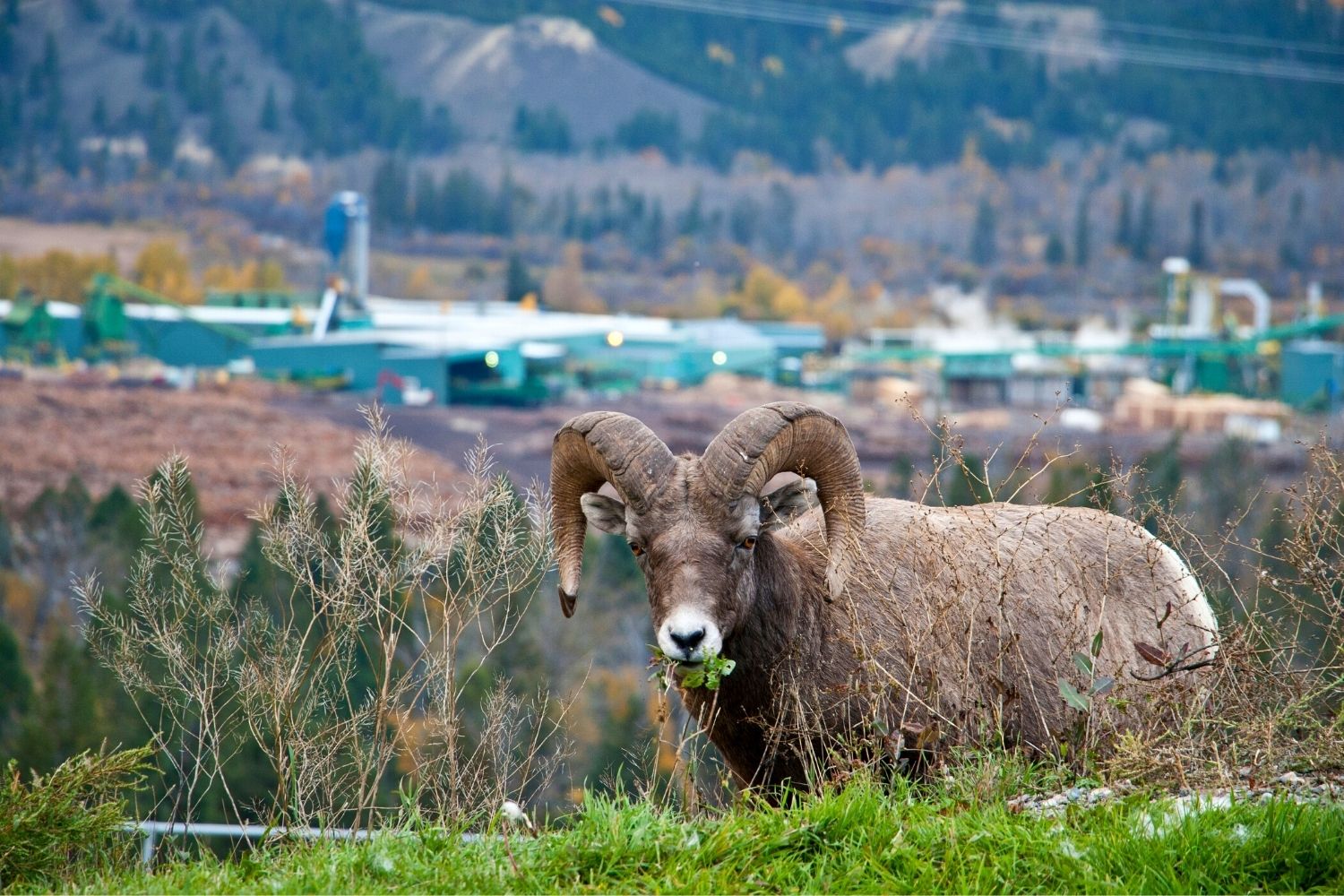 Various animals roam the area around Radium Hot Springs, some making their way onto the local streets. The Rocky Mountain bighorn sheep are rather famous in the area and, while they don't have one particular hangout place, they are easy to spot most days. Also known as the Radium-Stoddart herd, there are around 150 sheep in total.
The sheep are quite an impressive sight, especially the male with their large, curled horns. Although pretty used to people, it's still important to keep in mind that they are wild animals—don't get too close! Mating season begins in the fall, and you'll often see fights breaking out between the large rams.
---
4. Admire the Flowers of Radium Rotary Garden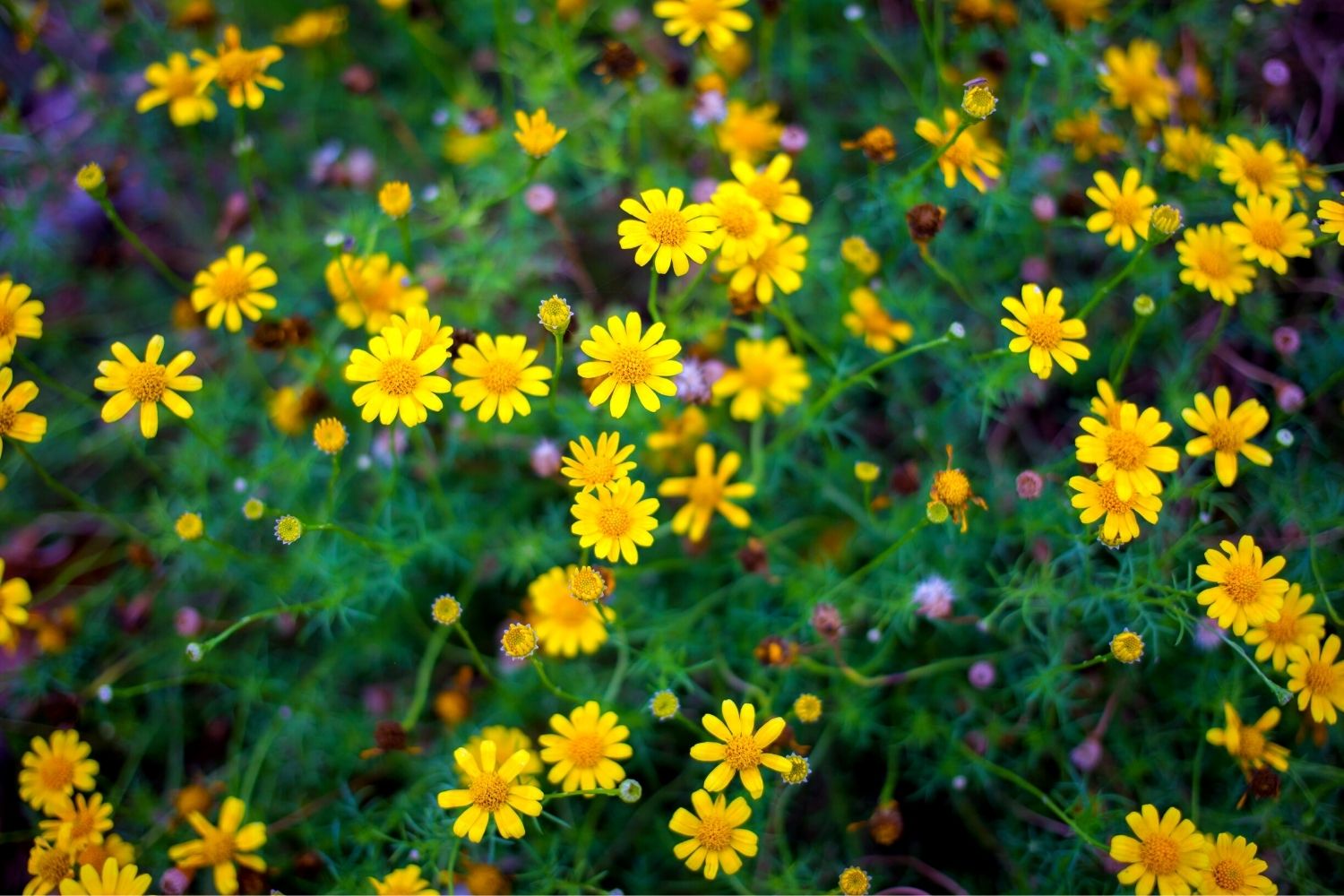 Located behind an old school building, the Radium Rotary Garden is a community garden with a good number of plots. It is open to the public to wander around and enjoy the various plants and blooms.
Some people grow vegetables, others focus on flowers—you might see locals tending their patches when you visit. The fragrant and pretty rose garden is maintained by volunteers.
It's a beautiful place for a peaceful stroll. There are benches throughout the garden where you can sit and rest for a while, as well as a picnic area and gazebo for public use.
---
5. Take the Kids to Leo Burrito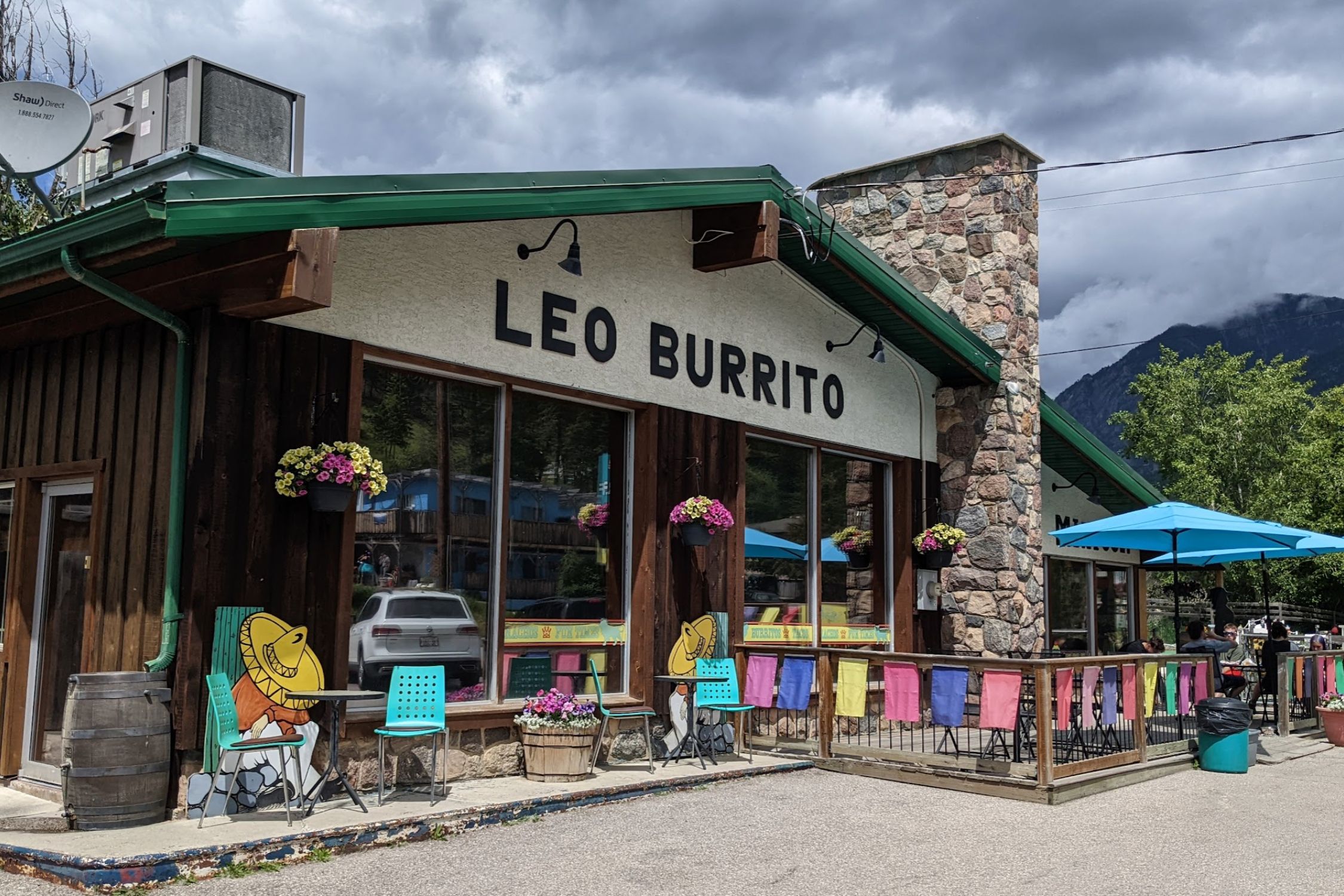 A great place for tasty fast food, Leo Burrito dishes up a variety of delicious burritos as well as tacos, nachos, and other favorites. There's a tempting array of gelatos too, and adults can chill on the patio with a beer.
Aside from the food, the real draw here (especially for younger visitors) is the mini-golf course. Fenced in and easy to keep an eye on from the outdoor seating area, you can let your children play while you unwind in the sun. Or, if you're feeling competitive, grab a club and have a go yourself!
---
6. Soar through the Air at Valley Zipline Adventures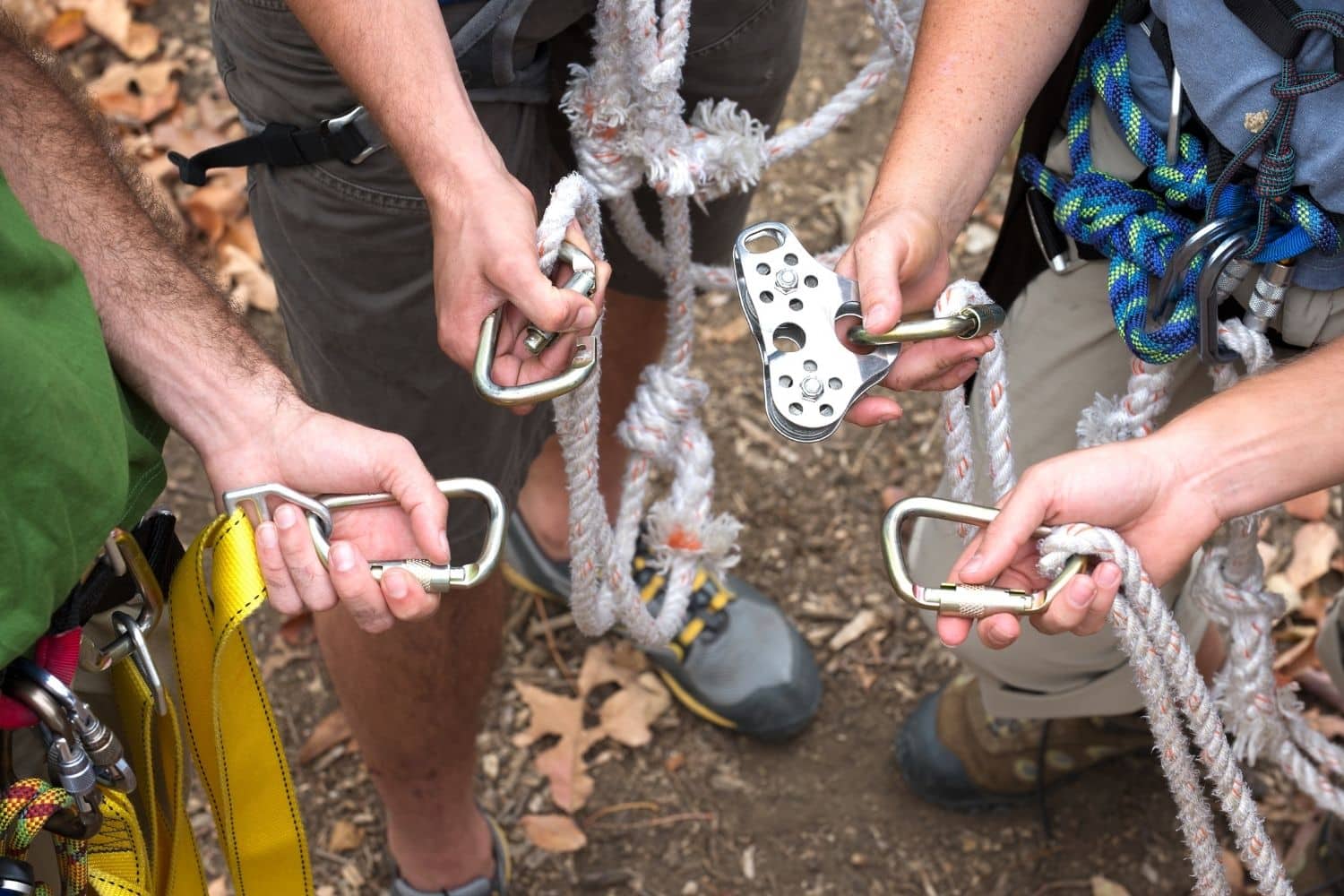 Open to people of all ages, Valley Zipline Adventures offers fun for the whole family. There's a cool 32-foot climbing wall, an awesome 35-foot-high jump tower, and several zip lines to keep you busy for a couple of hours.
Make your way around the course after a full safety briefing and demonstration. There are seven exciting ziplines to tackle. The first five lead through the scenic landscapes of the Dry Gulch Valley, while the next takes you to the beginning of a walking trail.
Take a short walk to reach the final zipline and admire the sweeping views from the platform before your ascent. The last zipline is the fastest and longest and it's a double line, meaning you can race your pal to the end!
---
7. Play a Round of Golf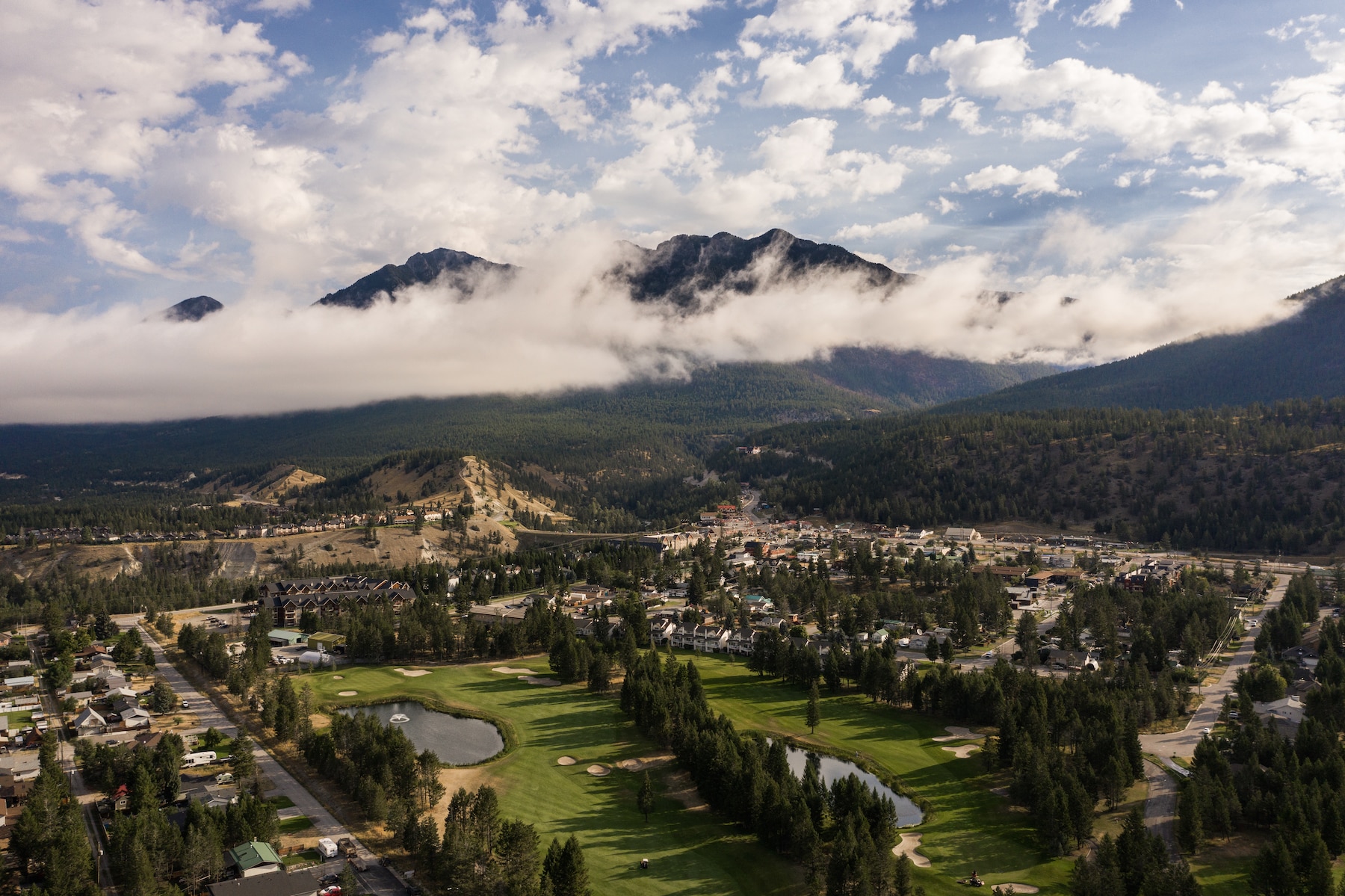 Another fun thing to do in Radium is play golf. The area around Radium Hot Springs is home to several golf clubs, all set in beautiful environments and offering everything you could want or need for a fantastic round of golf.
Radium Golf Group manages the two courses closest to the town: The Radium Course and the Springs Course.
The par-72 Radium Course is one of the country's most scenic courses, with splendid views in all directions. Fluffy white clouds often hang low over the soaring mountain peaks, and there's lots of lush greenery. The course combines wide greens, towering trees, sandy bunkers, elevated tee boxes, and undulating terrain.
The Springs Course is also a par 72 course. Sitting next to the majestic Rocky Mountains and high along the edge of the gushing Columbia River, this course also offers incredible vistas. It's little wonder that it often ranks as one of the top courses in BC! The course seems to blend into the landscapes and it's not unusual for wildlife to saunter past too—look out for bighorn sheep and deer.
Both courses have excellent practice facilities and well-stocked pro golf shops.
---
8. Appreciate the Works in RedStreak Gallery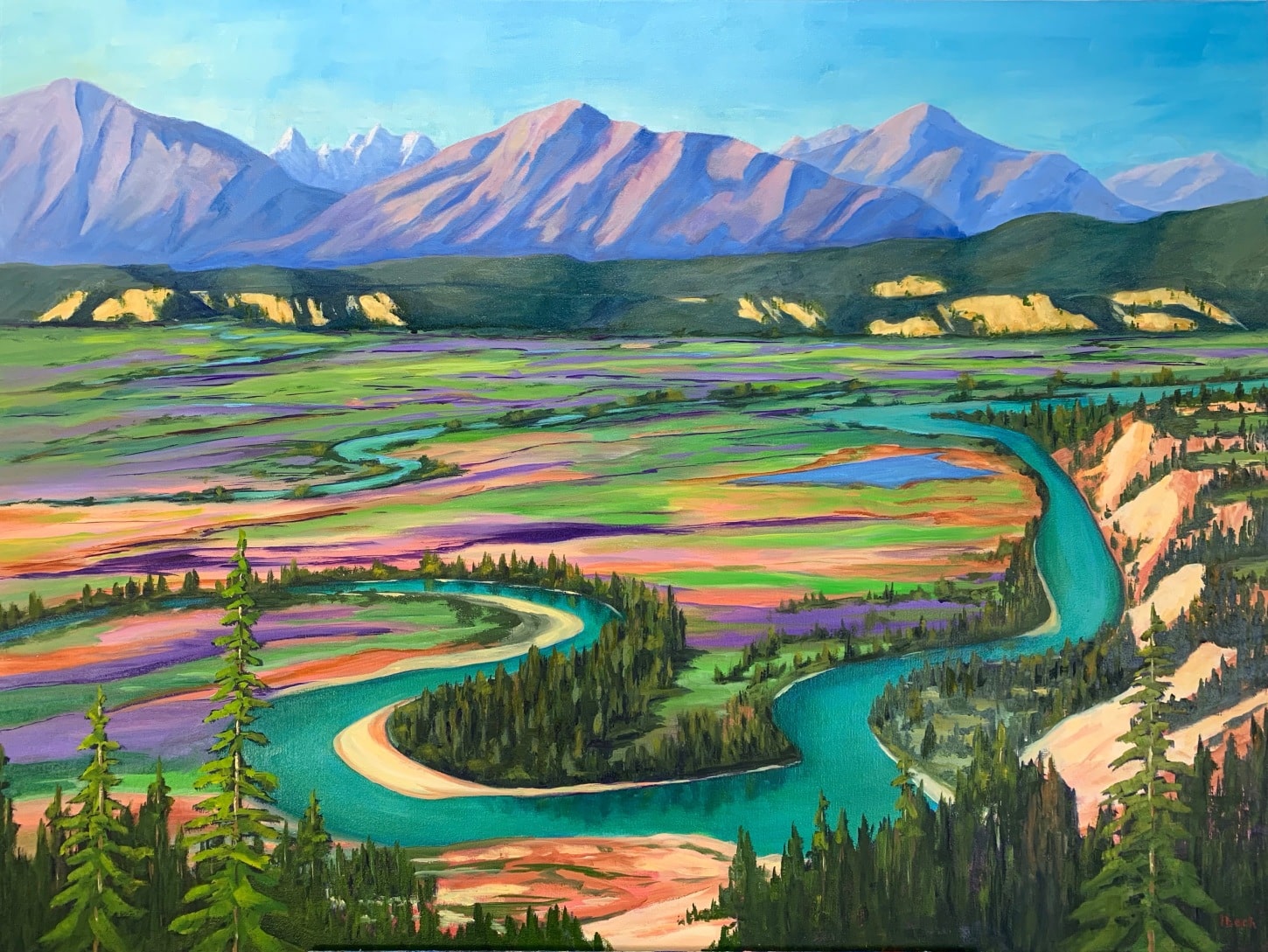 RedStreak Gallery is the studio and gallery of Darrell Ibach, a Canadian artist who is known for vibrant oil and watercolor paintings of landscapes in wildlife. His art focuses strongly on the landscapes of the Columbia Valley. He is a seasoned artist, with a background in photography.
The gallery also features works by Angelique Gillespie, an artist and art educator with a strong background in illustration and commercial art.
---
9. Spend a Day at Nipika Mountain Resort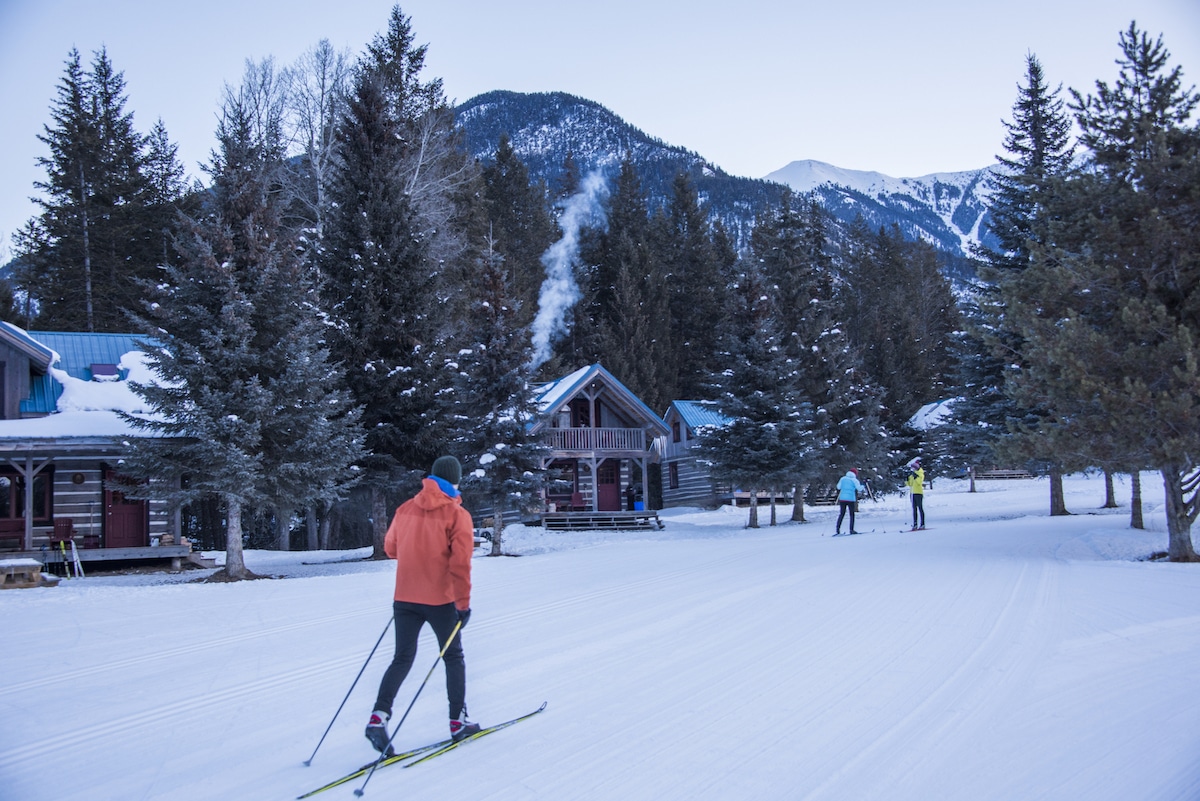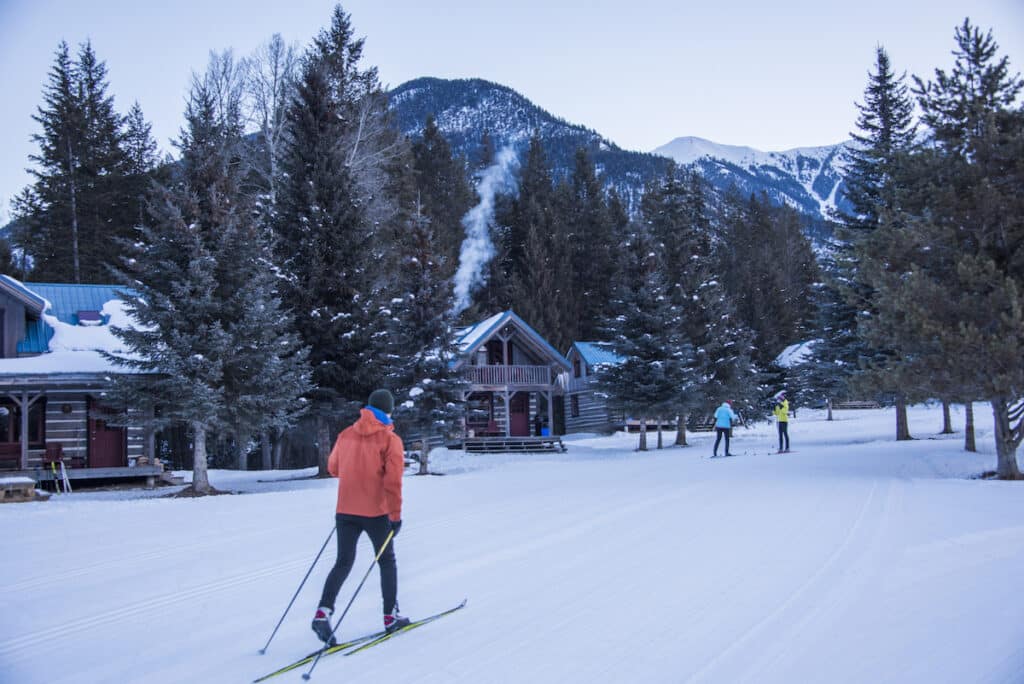 Nipika Mountain Resort is a veritable playground for fans of the great outdoors. You can stay in gorgeous log cabins with stunning mountain views, all designed to blend in with the natural environment and be eco-friendly, sustainable, and off grid.
You don't have to stay at the resort to have fun, though. You can book an assortment of guided activities, including winter skiing lessons, hiking in the mountains, and canoeing along the Kootenay River.
The area around the resort boasts many marvelous trails for summer hiking and winter cross-country skiing. The trails are free to enjoy (donations are gratefully received). Spread across 1,500 acres, there's more than 30 miles of trails to discover.
Trails are well marked and take you right into the heart of nature. Some routes are accessible to mountain bikes too. Don't worry if you didn't bring yours—you can rent bikes from the resort.
---
10. Hangout in Main Park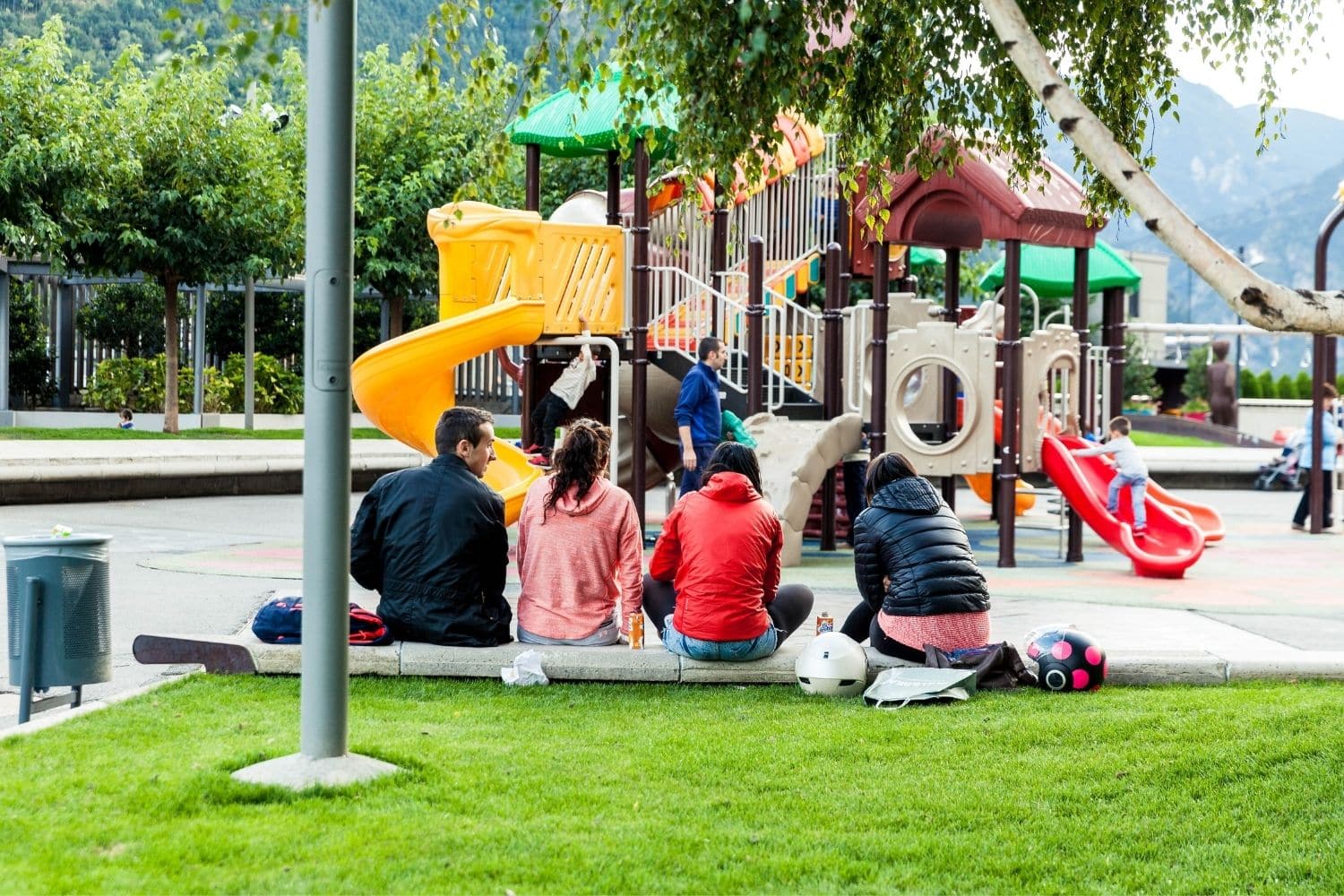 One of the best things to do in Radium Hot Springs with kids, Main Park has a wide assortment of colorful play equipment for younger members of the family. Open since 2013, the park is primarily geared towards kids between two and 12. There are different areas suitable for different age groups. Playground equipment includes age-appropriate climbing walls, slides, balance beams, and swings.
A pathway connects with the nearby Legend's Field, where you'll find loads of open green space for little ones to run and burn off energy, and picnic tables for a lovely al fresco lunch.
---
11. Visit the Dazzling Olive Lake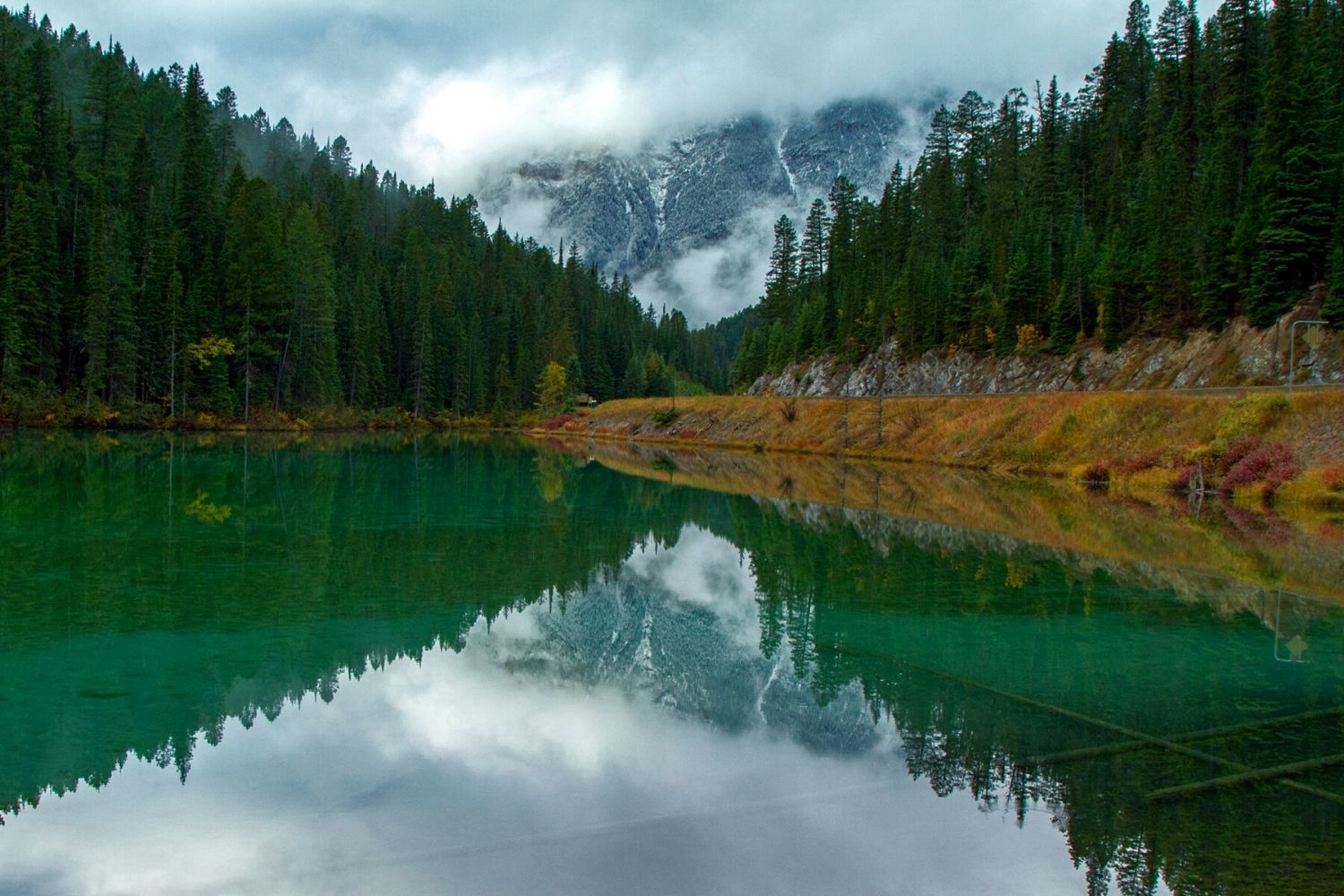 Just a short distance from Radium Hot Springs, and within the boundaries of Kootenay National Park, Olive Lake is well worth a visit. The boardwalk is fully accessible too, allowing wheelchair and pushchair users to enjoy the lake's splendid views and tranquil vibe.
The lake was once a camping and hunting area for indigenous groups in times gone by. Today, the sparkling aquamarine waters glisten in the sunlight, providing many opportunities to get the perfect pictures for your Instagram feed. Look out for brook trout swimming through the waters.
---
12. Sleep Under the Stars at Redstreak Campground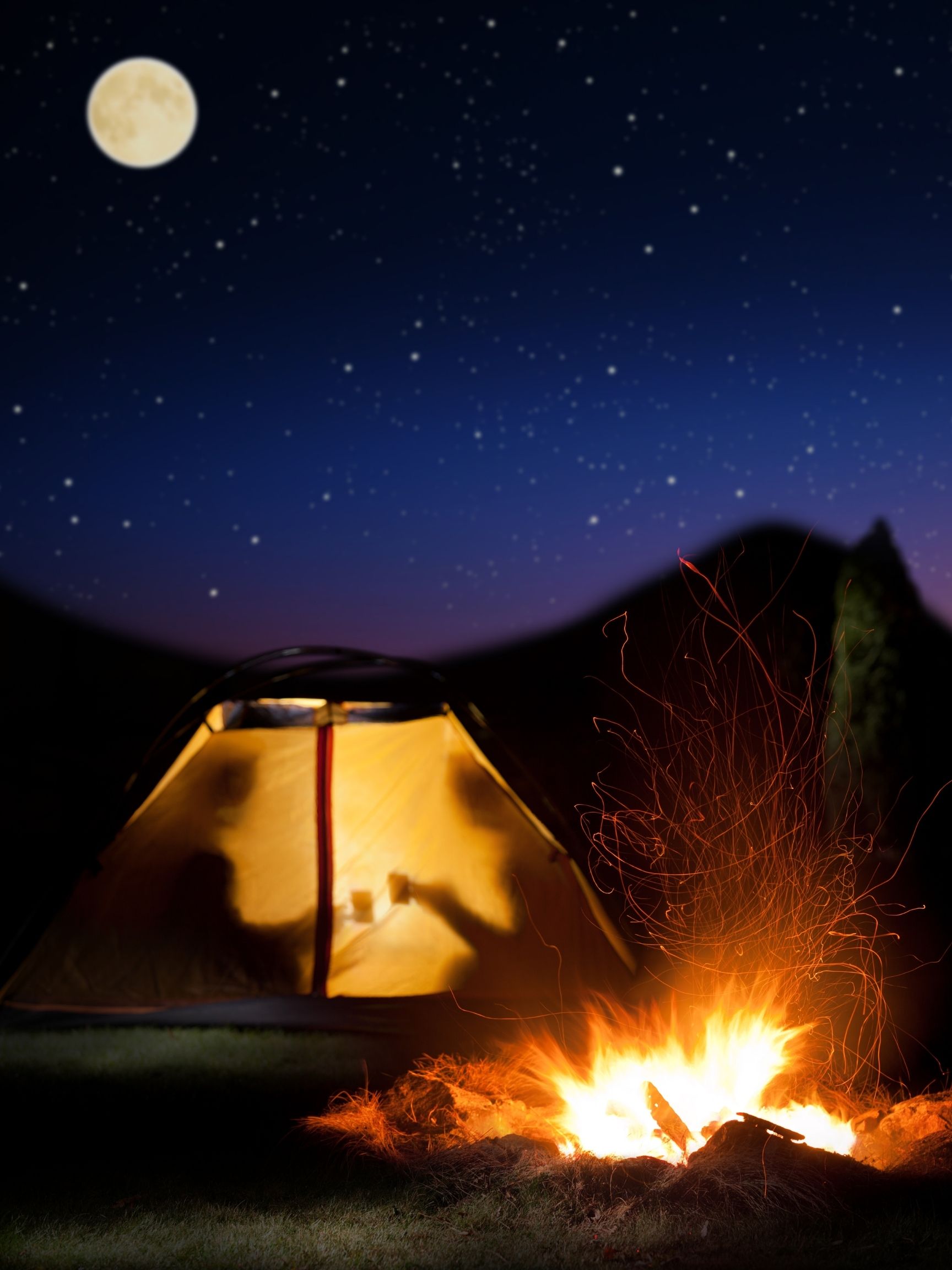 Within walking distance of both Radium Hot Springs thermal springs and downtown, Redstreak Campground sits on a sunny plateau above the town. A fantastic place for visitors who like to stay in the middle of nature, you can awake each morning to the sights, sounds, and smells of the great outdoors. There are numerous hiking trails right on your doorstep too.
The campground has good facilities, including washrooms, drinking water, kitchen shelters, lockers, fire rings, and play areas.
---
13. Snap a Photo of the Roundabout Art Installation
A new arrival in town, you can see an interesting piece of public art as you enter Radium Hot Springs. Located at the roundabout, the large installation represents the horns of bighorn rams, common sights in the locale.
The art is intended to represent the history of the sheep in Radium Hot Springs and also honor their future. Standing a total of 20 feet tall and 40 feet wide, there's certainly little chance of not noticing the signature piece of artwork.
---
14. Drive to the Kootenay Valley Viewpoint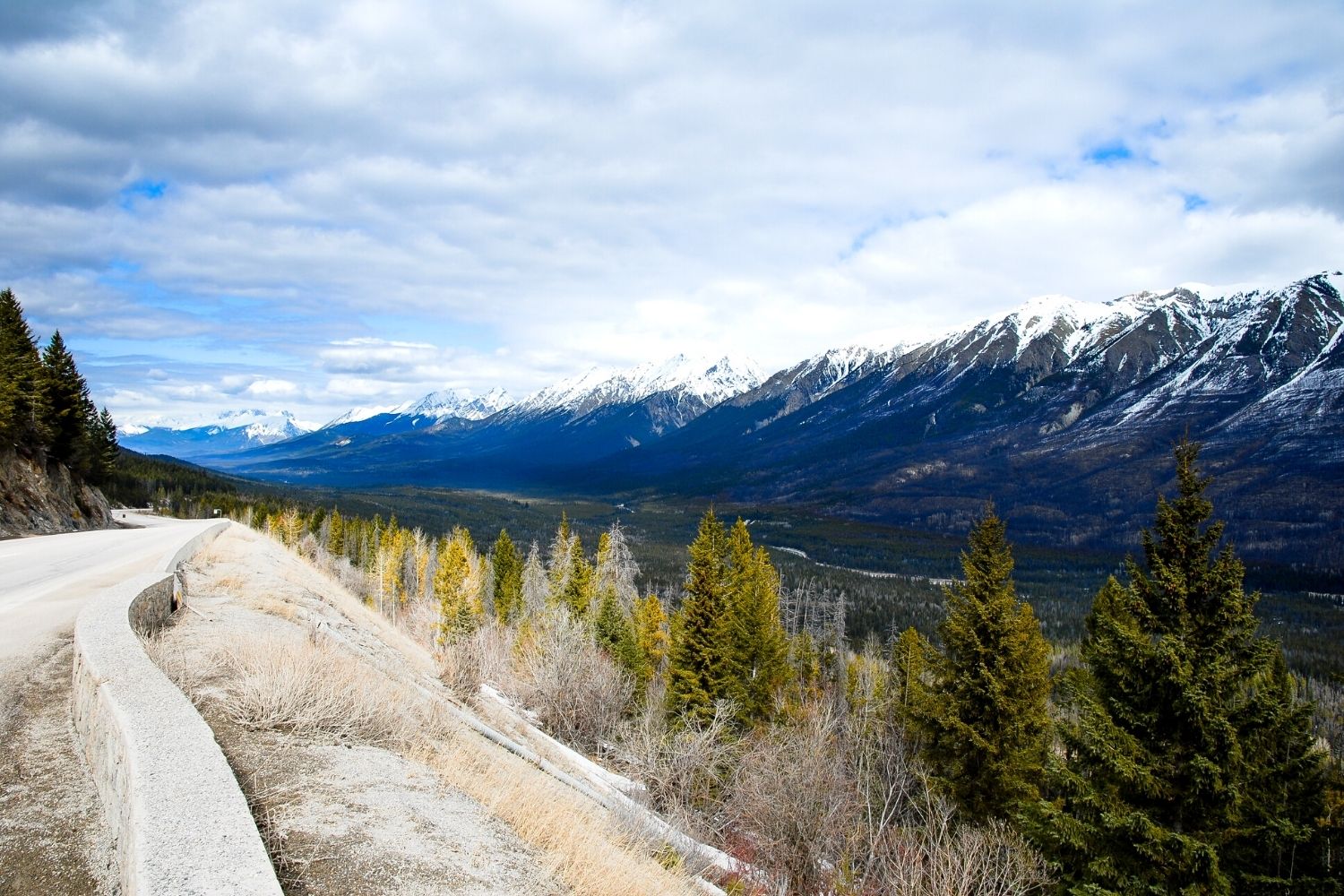 Located some ten miles outside of Radium Hot Springs, the Kootenay Valley Viewpoint is a highlight for many visitors. The picturesque views are spellbinding, taking in the Mitchell mountains and Vermillion range.
On a clear day, the views seem almost never ending. The nearby area provides great opportunities to spot wildlife too, and you'll find the Cobb Lake Trail close to hand as well.
---
15. See the Stations of the Cross at St. Joseph's Church
Outside the Catholic St. Joseph's Church in the heart of Radium Hot Springs you'll find a charming walking path that leads you around life-sized statues of the 14 Stations of the Cross.
Constructed on a slope overlooking the valley, it's a tranquil place for admiring the views and statues and for some quiet time of contemplation, meditation, or prayer. The trail is, however, often busier in the springtime, with devotees coming to worship around Easter.
The statues represent the day of Jesus Christ's crucifixion, designed according to the actual path in Jerusalem that Jesus is believed to have walked. The idea of the stations is to aid Christians on a spiritual pilgrimage.
---
16. Unwind at Dry Gulch Provincial Park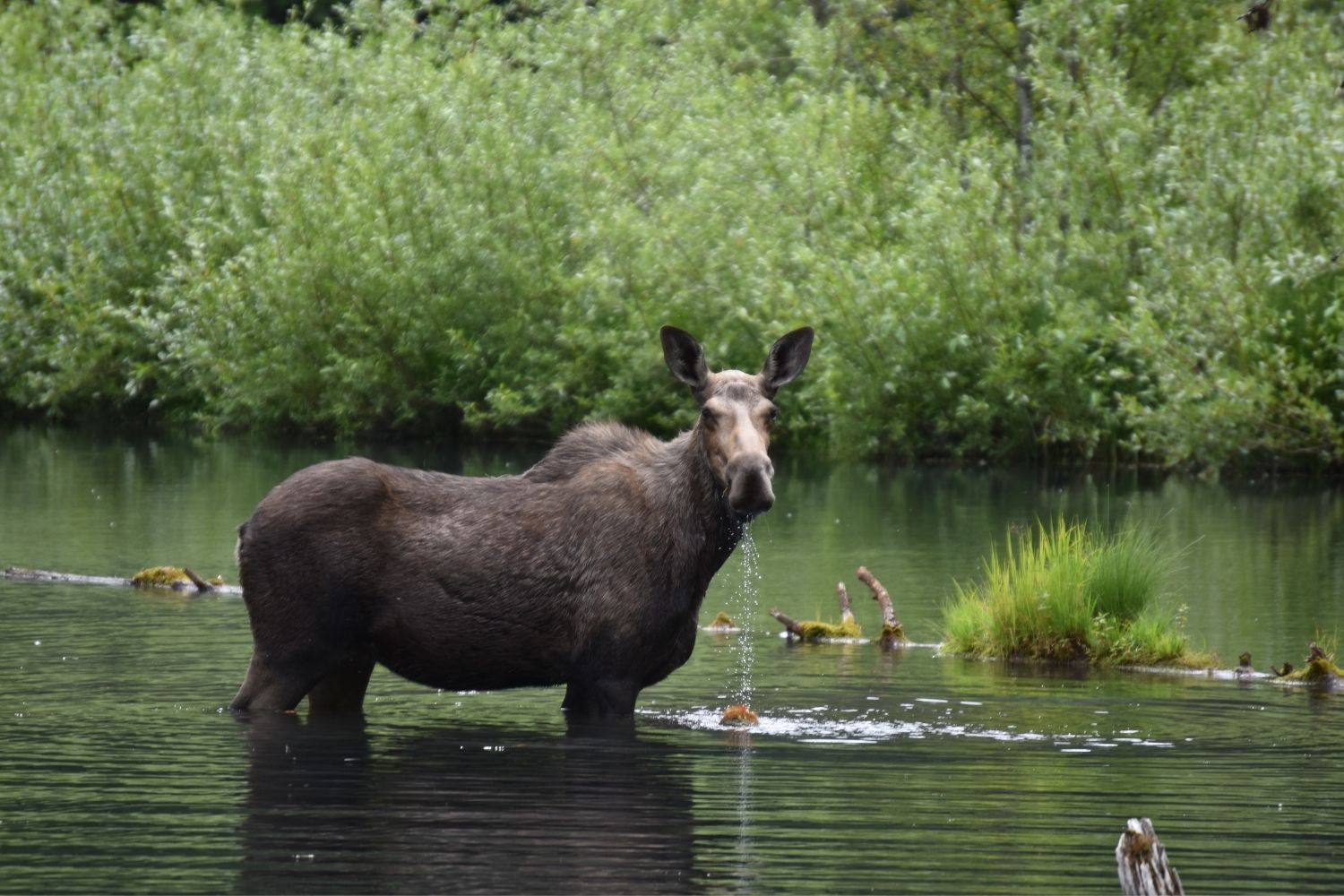 Peaceful and pristine, Dry Gulch Provincial Park is an ideal place to get away from the world for a few hours. In the shadows of the Stanford range, the dry parkland is refreshed by the waters of Dry Gulch Creek.
Plenty of wildlife calls the area home, including deer, sheep, and different types of birds. Cycling trails lead through the landscapes and camping is allowed in the park.
---
17. Hike in Beautiful Surroundings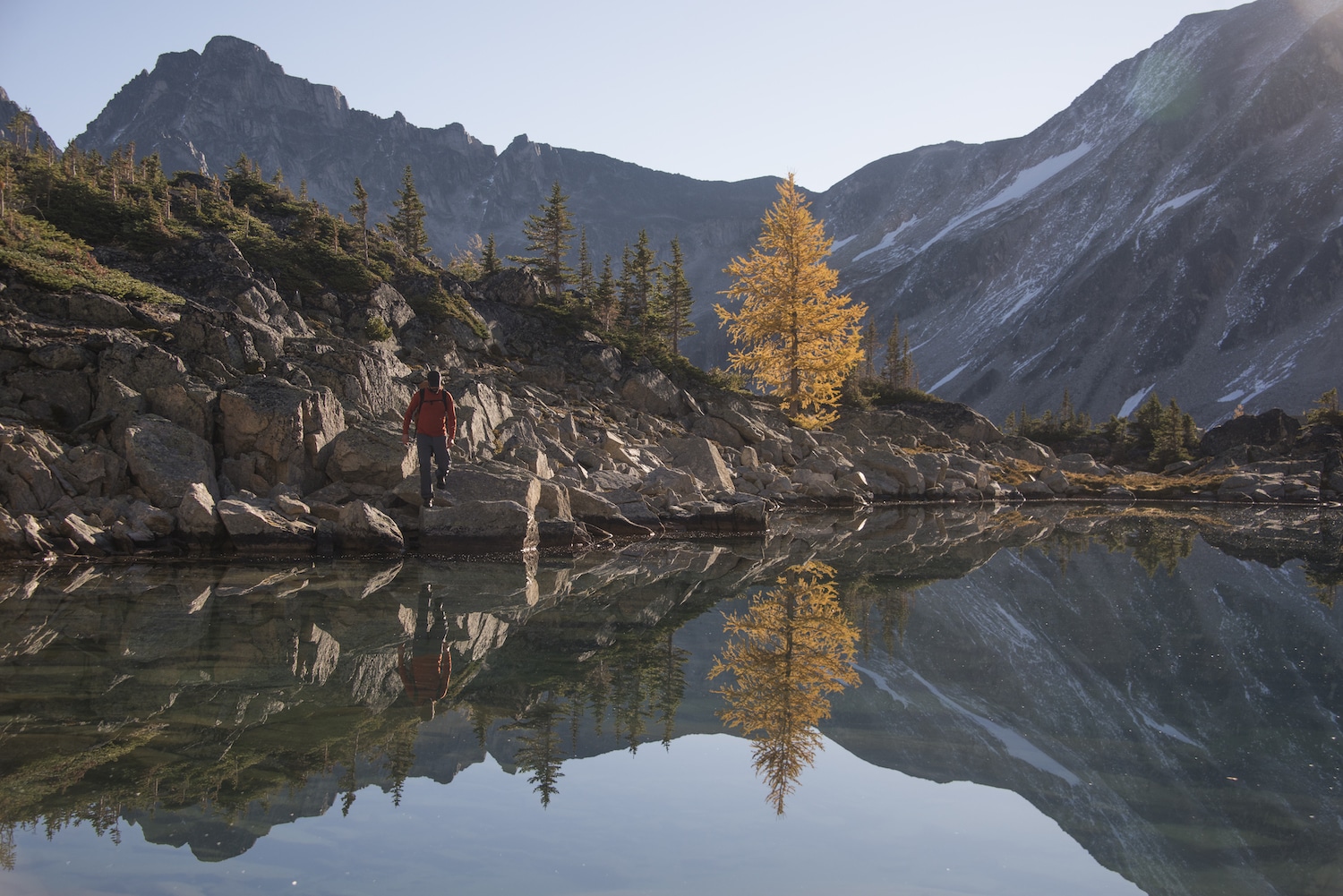 Radium Hot Springs is a paradise for lovers of hiking, with a number of excellent trails nearby to explore. Trails vary in length and difficulty level. Whether you're looking to spend days hiking or just fancy a short stroll, and whether you're a hiking pro or a leisure rambler, you'll find just the trail to meet your needs.
The Sinclair Canyon trails are popular, providing striking views of the canyon and wider Columbia Valley. Walk around Sinclair Creek for more gorgeous vistas.
---
18. Enjoy the Kootenays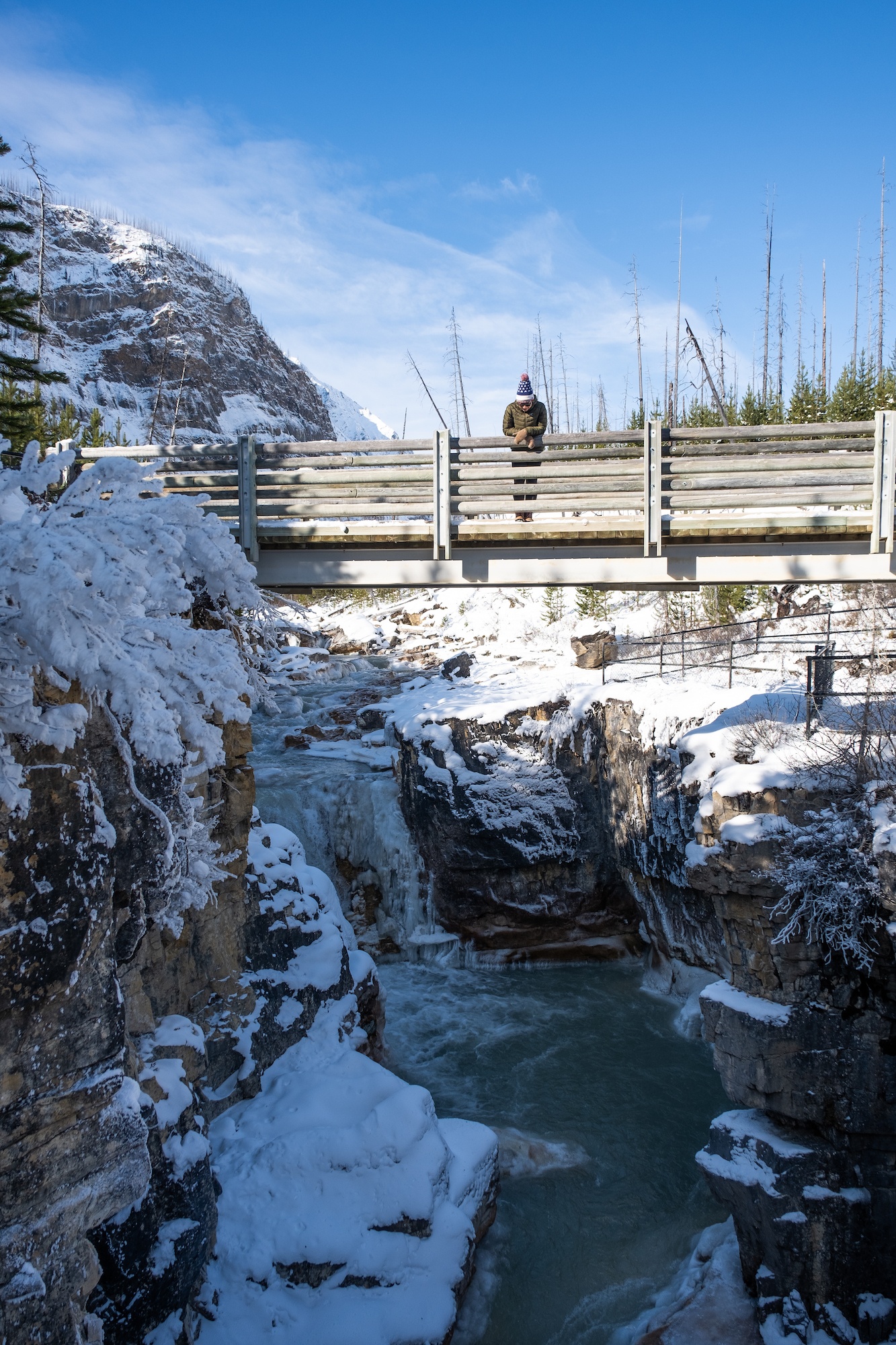 There are numerous trails within Kootenay National Park, including those around Marble Canyon, to the Paint Pots, to Cobb Lake, and the full-day Kindersley Pass Trail. The Juniper Trail, right inside the park's main entrance, is a shorter option, leading past waterfalls and forests.
Hike between Radium Hot Springs and Dry Gulch on the Old Coach Trail, explore the river ecosystems along the Redstreak Trail, and travel to the starting point of the walk to the unusual Dutch Creek Hoodoos.
---
19. Backpacking Trip to the Bugaboos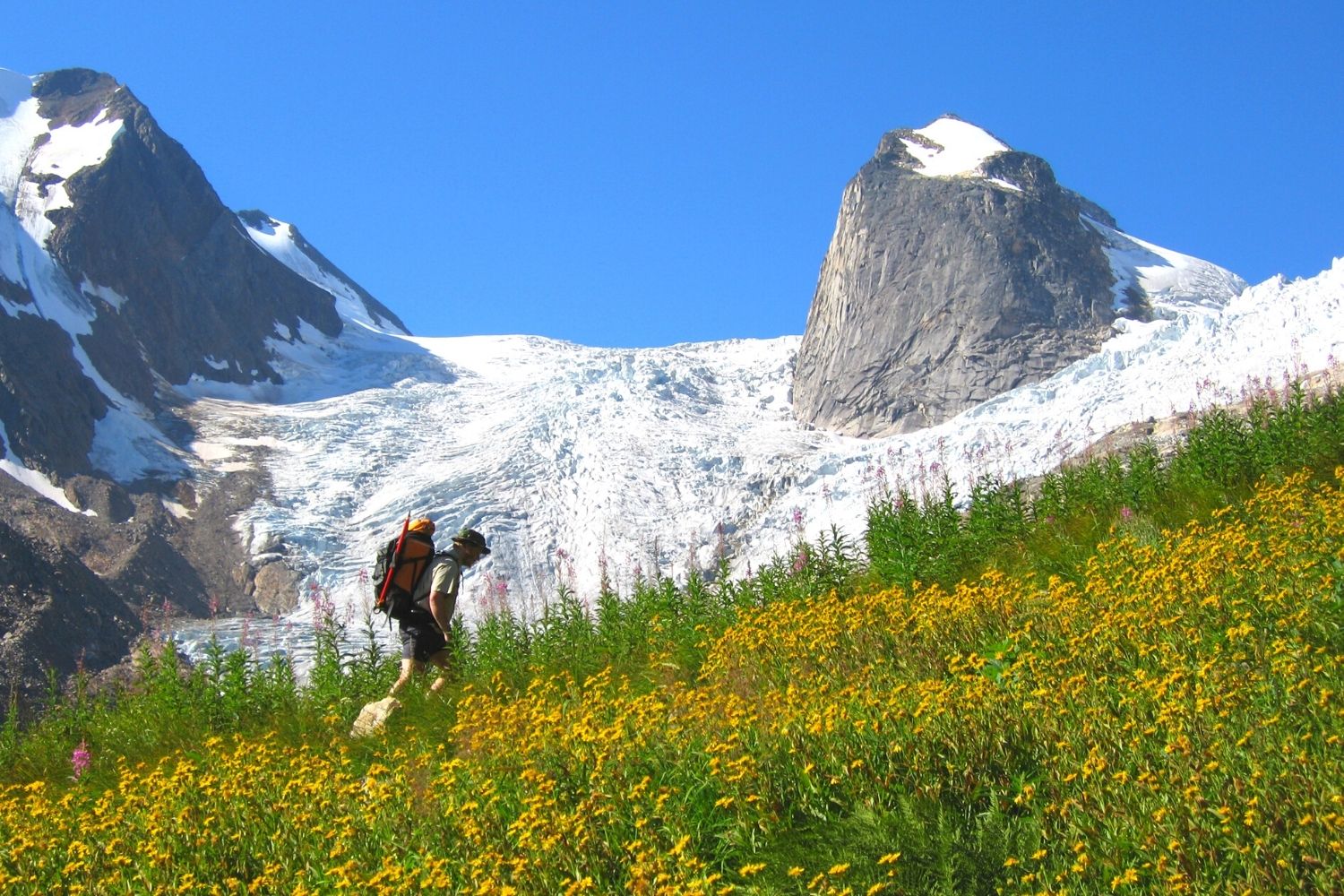 The Bugaboos are a mountain range in the Purcell Mountains, pretty close to Radium Hot Springs. There are some popular backpacking routes, but the area is world renowned for its rock climbing opportunities. One of the best hikes is to the Applebee Dome Campground, which you can read about here!
---
20. Ski/Snowboard at Panorama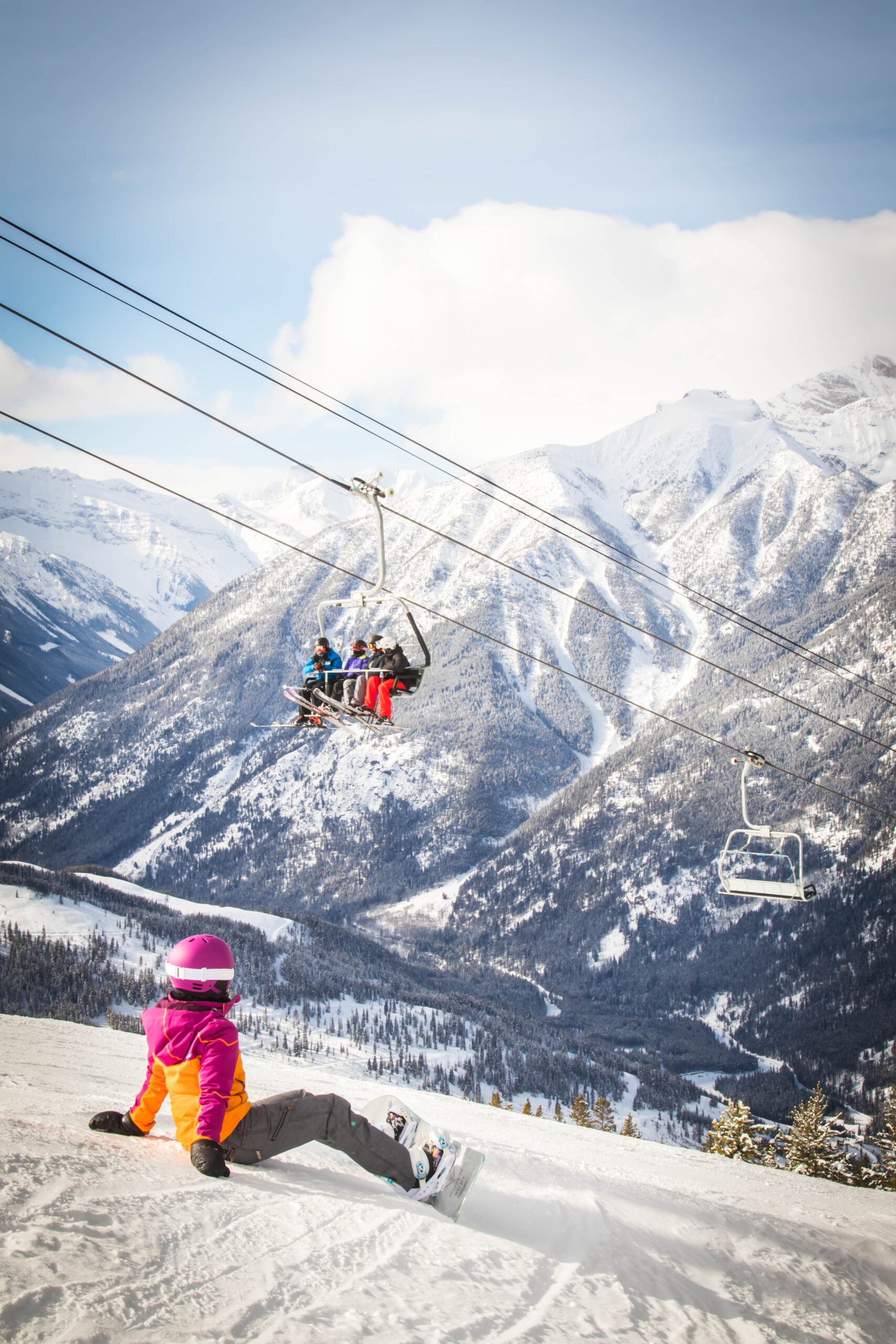 Panorama Mountain Resort is one of the best ski resorts in British Columbia. While it doesn't have the big name to it like Whistler or Revelstoke it's a fantastic resort with plenty of terrain for all levels.
Panorama has a cute mountain village vibe that visitors can stay in, or just visit for a day and enjoy beginner, moderate, and advanced terrain.
---
21. Hike to Floe Lake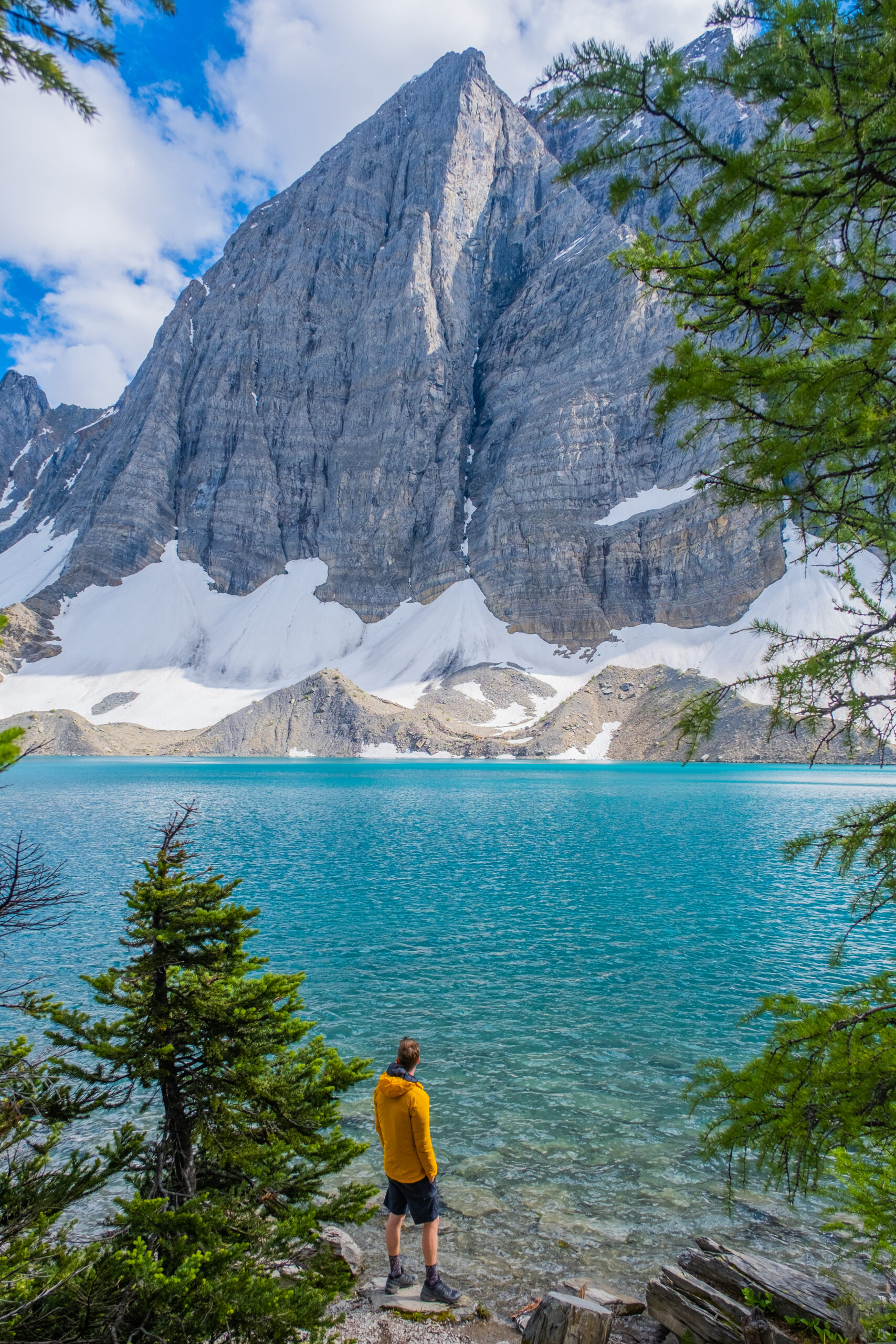 The trailhead to Floe Lake isn't too far from the town of Radium. Floe Lake is one of the most gorgeous lakes in all of British Columbia. It's located in the East Kootenays, but to get to it you'll have to put in some legwork.
It's just under 20 km round trip to reach Floe Lake with just under 1000 meters of elevation gain. It's a popular camping spot in the summer, with campsites right on the lake. However if you don't score camping reservations, it's possible to hike to Floe Lake in a day. It's a popular trail run as the trail is super fun and absolutely beautiful during wildflower season.
We trail ran to Floe Lake and back in July in just about three hours. If you are doing it as a day hike plan for 6 hours and if you are backpacking in with a heavy pack on plan for the route to take you about five hours to the lake.
Floe Lake: Ultimate Hiking and Camping Guide
---
Best Restaurants in Radium Hot Springs
Helna's Stube: You probably didn't think you could get Austrian in this small little town – but it's possible!
Horsethief Creek Pub & Eatery: Awesome tavern with outdoor seating and delicious bar and pub food.
Wildside Pizzeria: Easy pizza place with salads, milkshakes, and more – perfect for those summer evenings!
---
Where to Stay in Radium Hot Springs?
---
Things to Do in Radium Hot Springs Maps
---
See Our Other Mountain Town Guides