While many visitors to the Canadian Rockies ask about hot springs in Banff and Alberta, we consider British Columbia the better hot spring destination!
So much that we decided to create this guide to the best hot springs in BC! Perfect for relaxing, soaking your sore muscles, and enjoying the sweet serenity of nature.
---
The Best Hot Springs in BC
---
1. Ainsworth Hot Springs Resort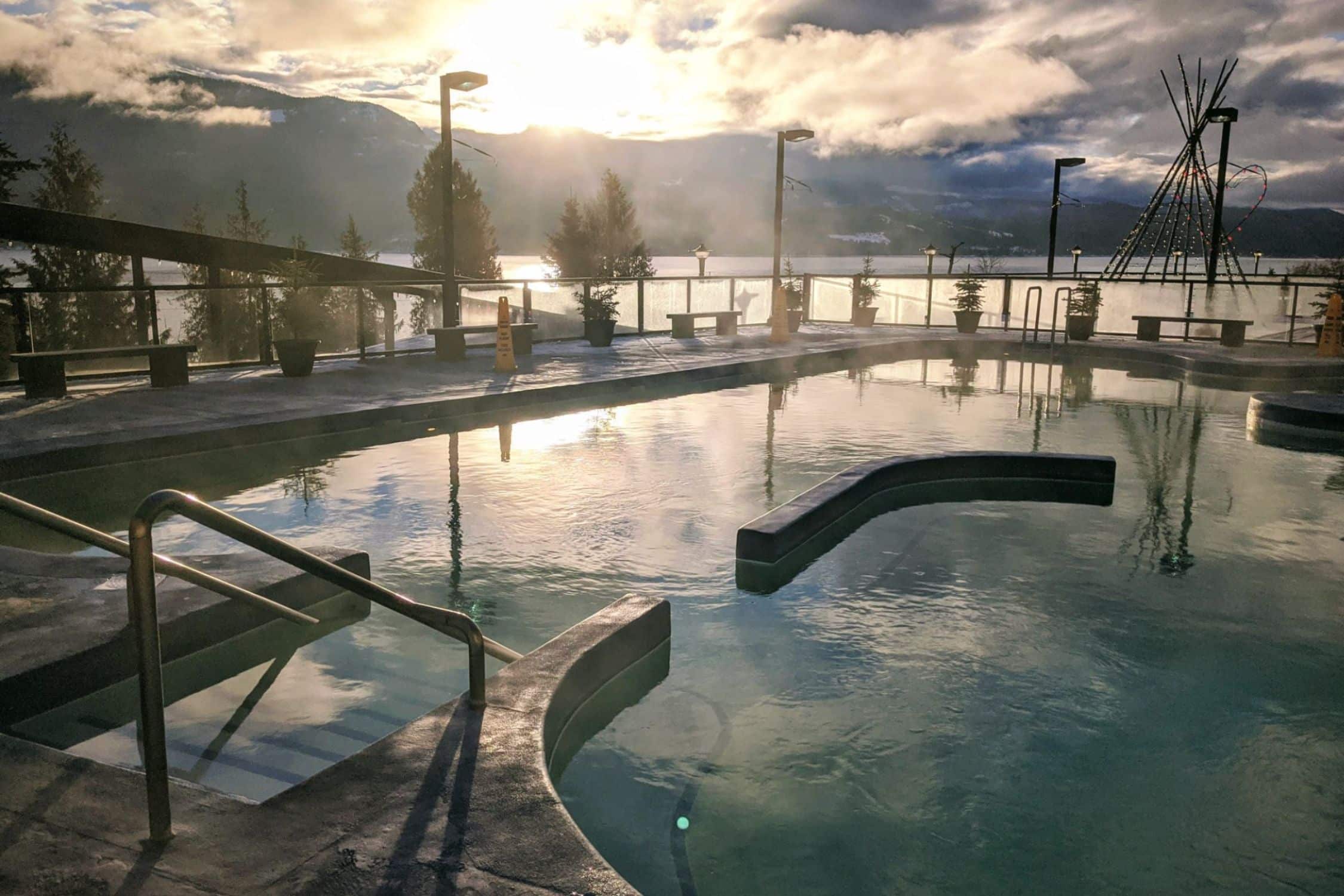 You've likely heard of hot spring pools and natural hot springs but at Ainsworth Hot Springs Resort, you can experience hot springs in a pool and a cave! Overlooking Kootenay Lake and surrounded by beautiful vistas, people have been flocking to these springs for centuries.
The rejuvenating mineral waters in the caves reach a temperature of 107°F while the water in the pool is around 96°F.
---
2. Liard River Hot Springs Provincial Park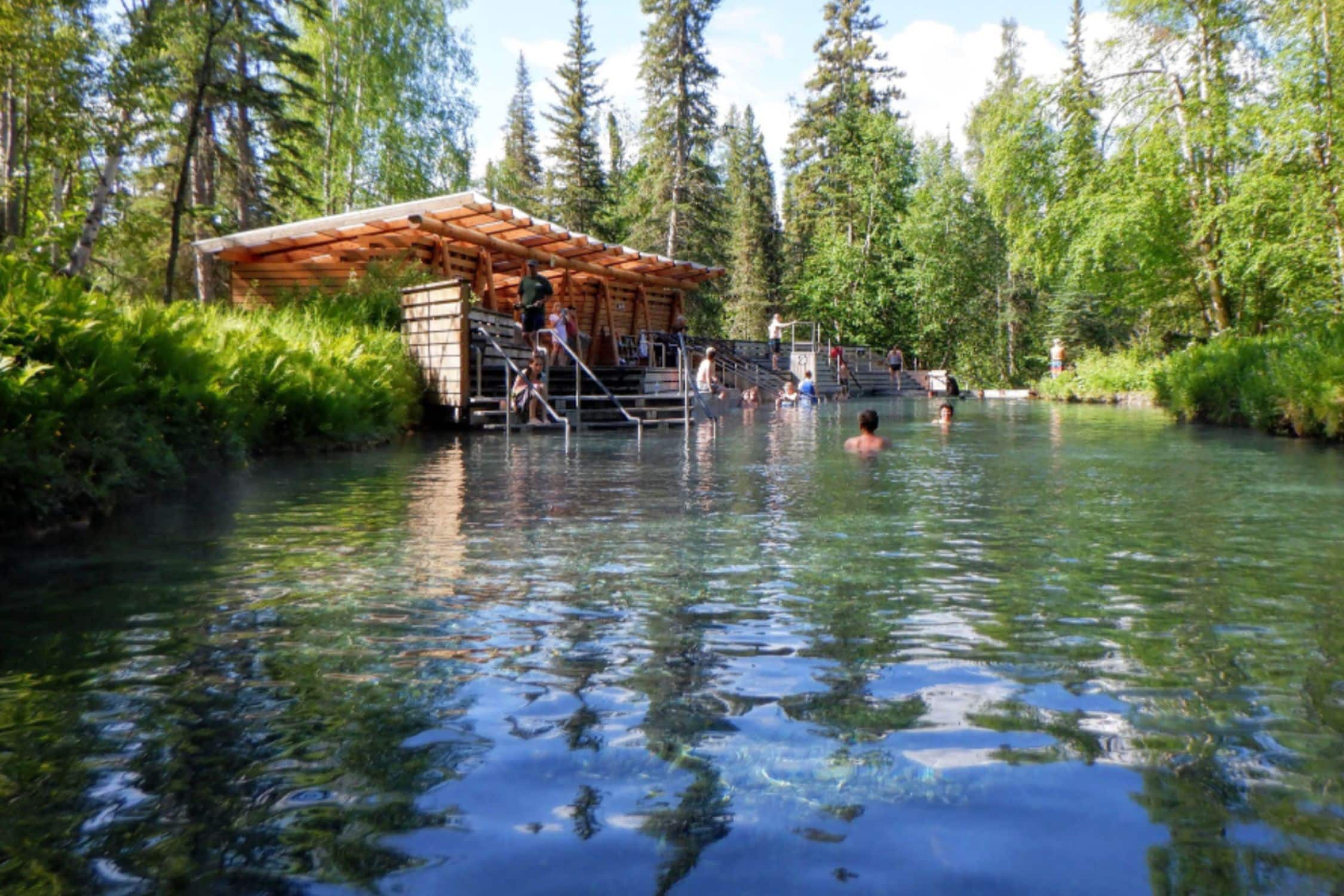 The hot spring at Liard River Hot Springs Provincial Park is the second biggest in Canada and is mostly known for its pristine natural surroundings consisting of lush forest. Alpha pool is the spring that's open to the public and it features hot thermal waters that reach temperatures of 126°F.
---
3. Lussier Hot Springs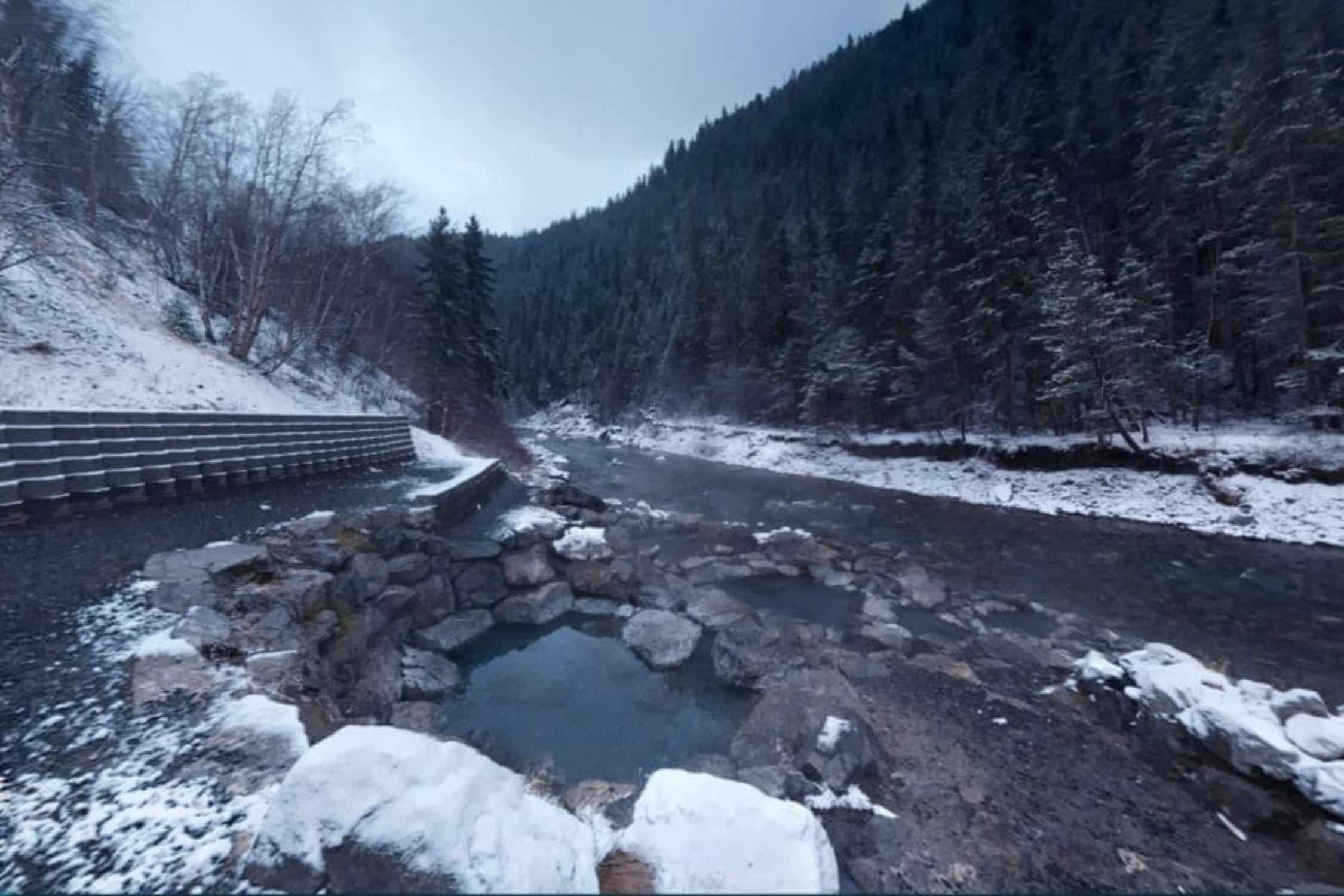 Beautiful and natural Lussier Hot Springs can be found alongside a river in beautiful Cranbrook. This is one of the province's most beautiful hot spring locations and it features four natural pools with relaxing temperatures average between 94°F and 47°F.
There's no cool pool but the cold waters of the Lussier River are right there! This site is usually open all year round.
---
4. Ram Creek Hot Springs
The trek to Ram Creek Hot Springs – secluded, natural hot springs – will fit the bill if you're up for an adventure. When it comes to hot springs, it doesn't get more natural than the three little pools that are the reward for making the seven-mile trek to reach them.
You could say that these springs are off-the-beaten-path and a bit difficult to reach but it's worth it when you sink into one of those pools, relax and take in the magnificent scenery around you.
---
5. Radium Hot Springs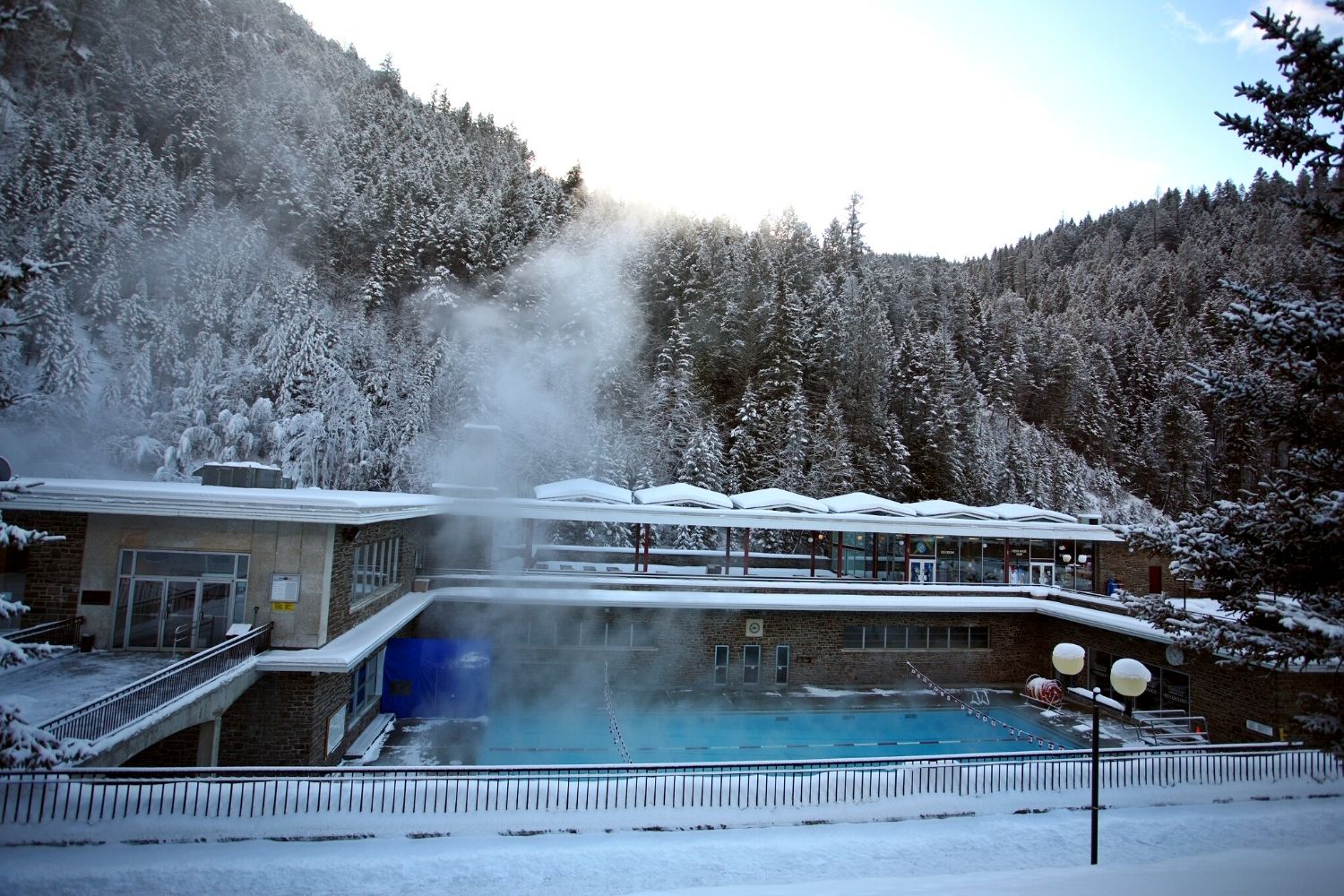 Without a doubt, Radium Hot Springs near Kootenay National Park is one of the most sought out hot spring destinations in British Columbia. This site, which is operated by Parks Canada, features thermal pools with pure, natural mineral water. There's also a large cool pool with diving boards and slides.
It's also not too far from Lake Louise, so if you're looking for something extra to do, consider adding Radium to your Banff itinerary!
---
6. Canyon Hot Springs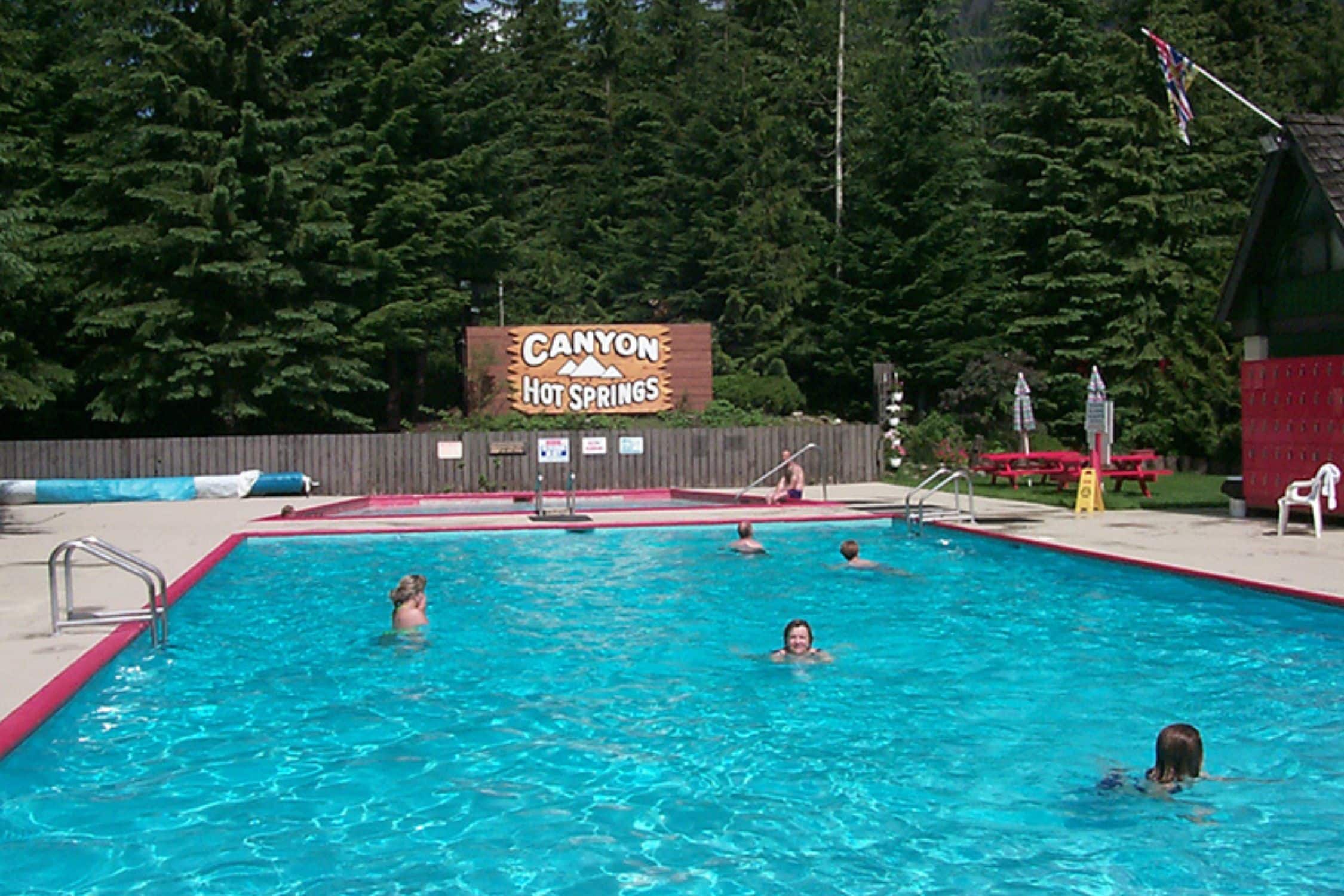 After a long day of exploring, Canyon Hot Springs is the perfect place to kick back and enjoy some much-deserved relaxation. At this site, you'll enjoy access to two hot mineral pools with temperatures varying between 86°F and 104°F.
The source of these springs is three miles away in the remote Albert Canyon.
---
7. Halcyon Hot Springs Resort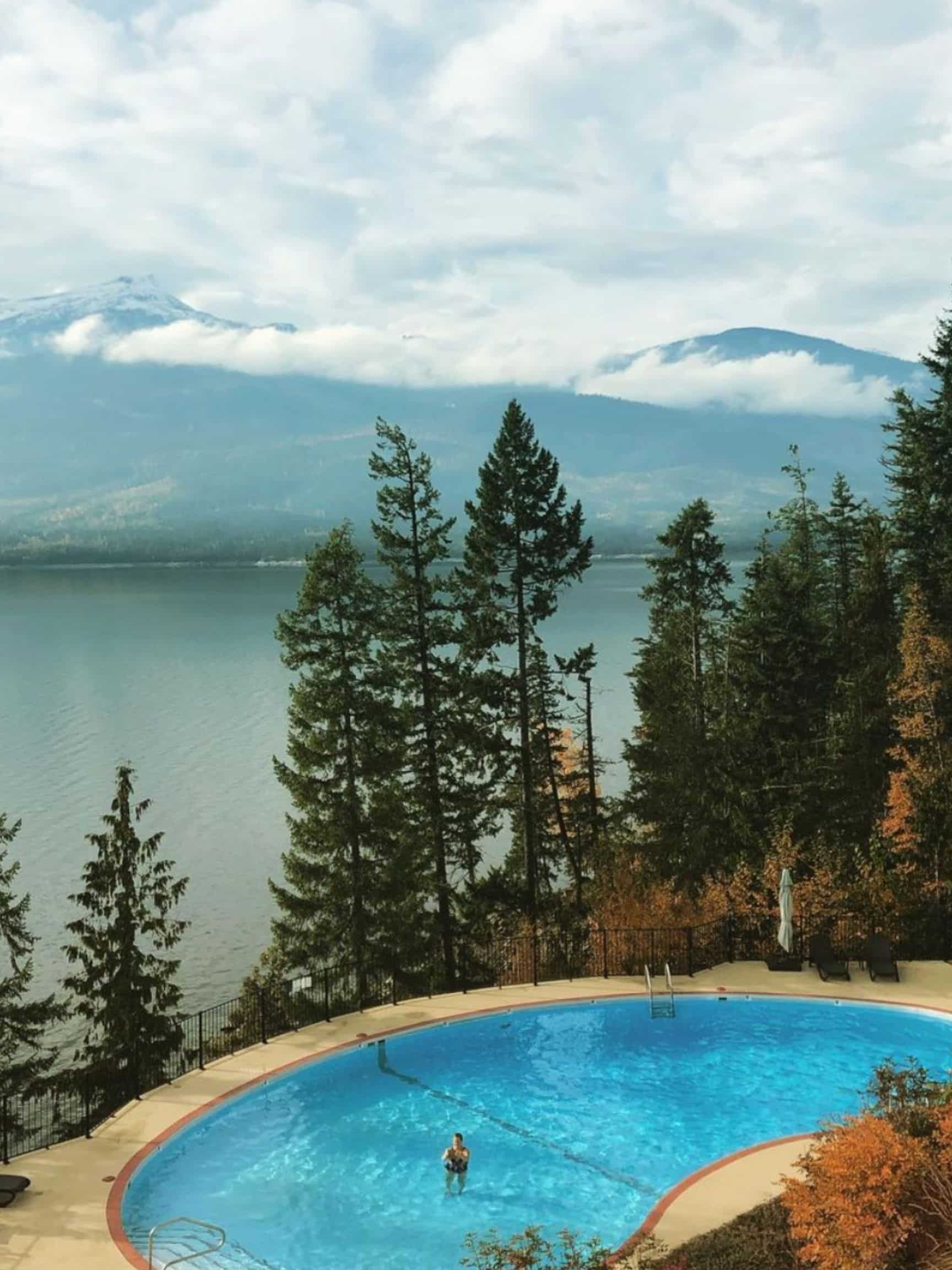 A waterfront location, stunning views of mountains and three amazing hot spring pools with powerful waters, it was bottled and shipped to people far and wide who swore it cured what ailed them! What more could you ask for at Halcyon Hot Springs near Revelstoke?
How about a quiet location where you can also take a dip in the frigid waters of beautiful Upper Arrow Lake or the on-site cold pool. The hot springs are infused with healing minerals including lithium, calcium, sodium and magnesium.
---
8. Halfway River Hot Springs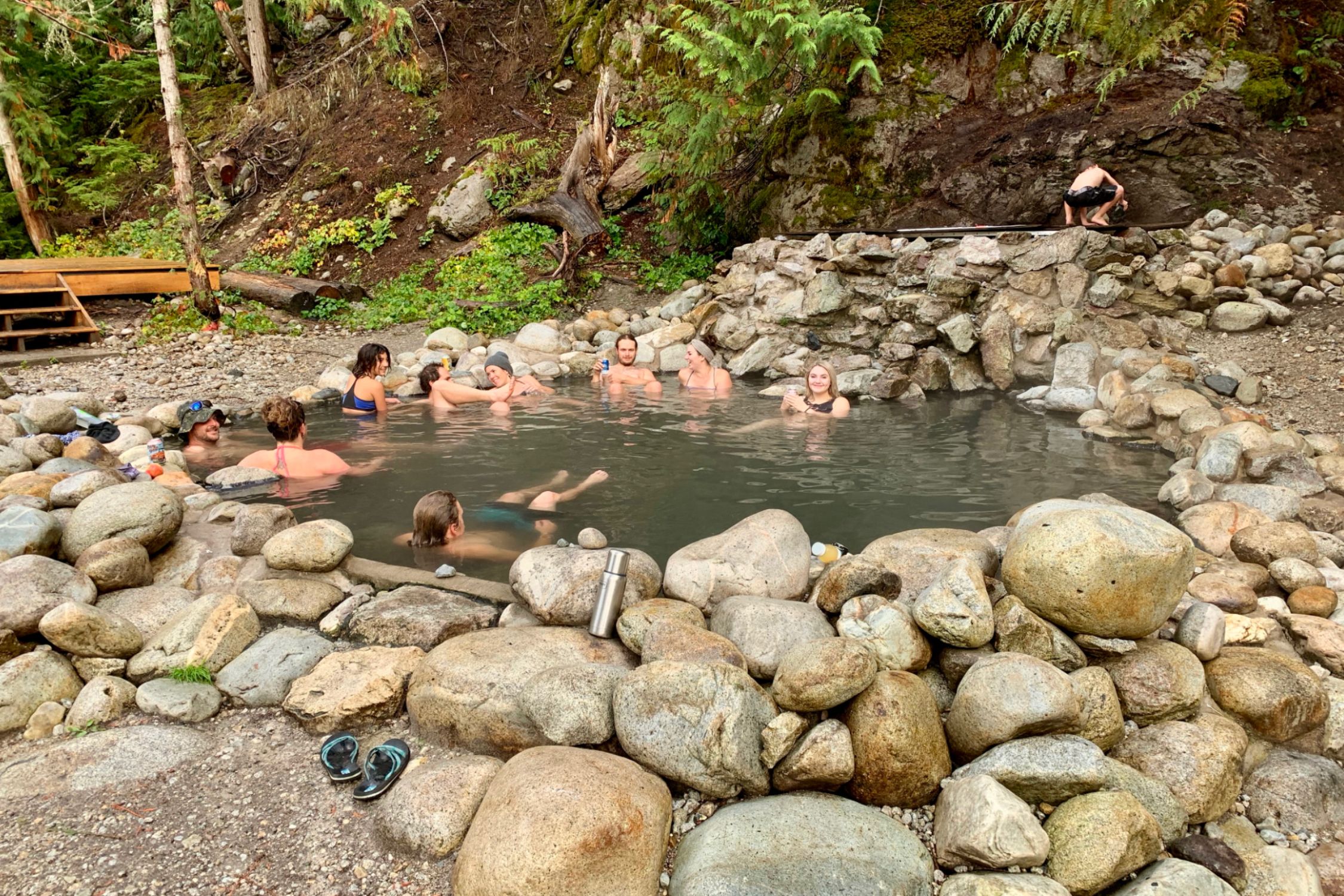 For a more natural hot spring experience that's disconnected from everyday modern life, escape to Halfway River Hot Springs where you'll find a series of springs on a hillside beside a river. It's a serene place where you can get back to nature and relax.
---
9. Harrison Hot Springs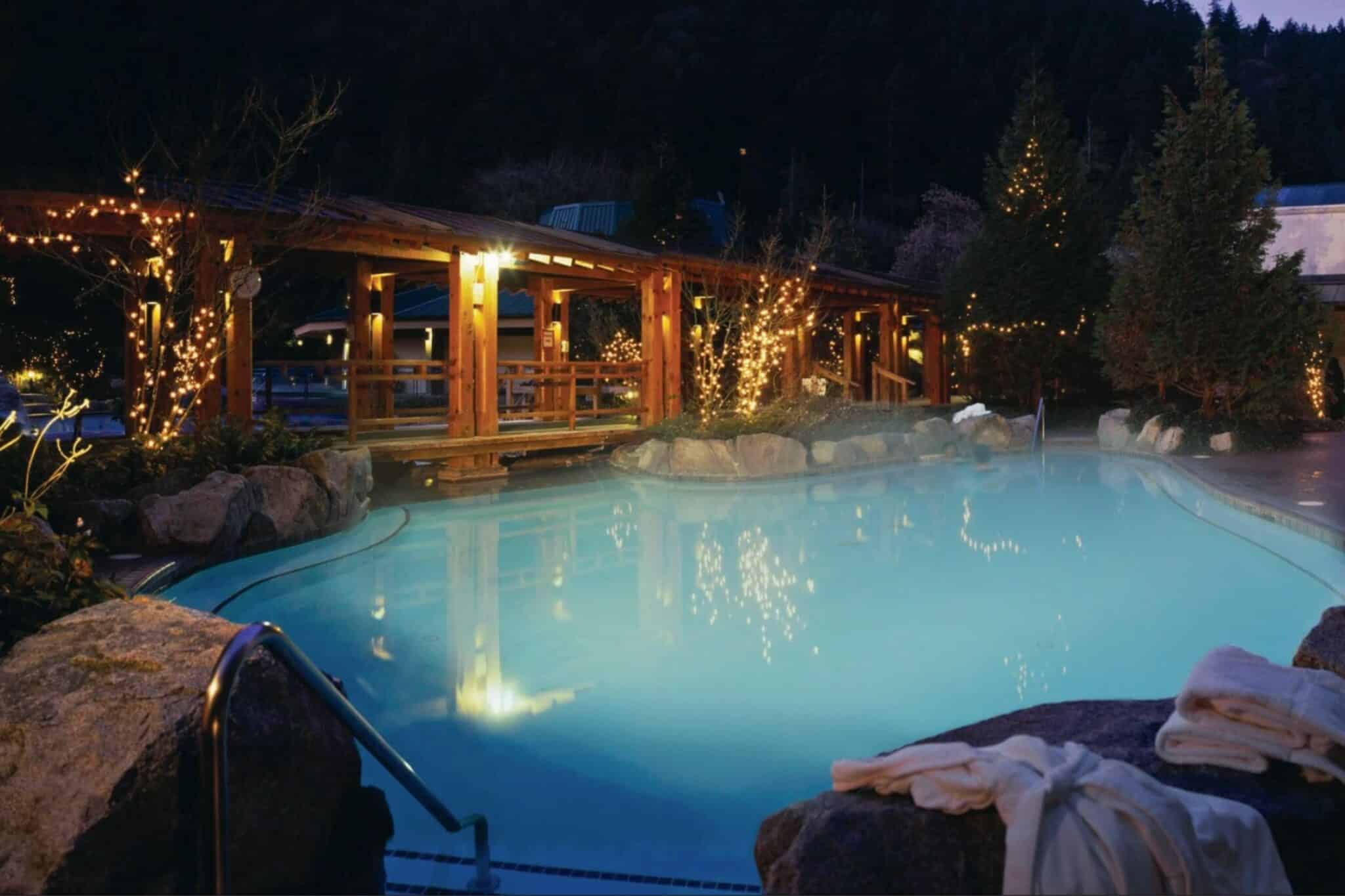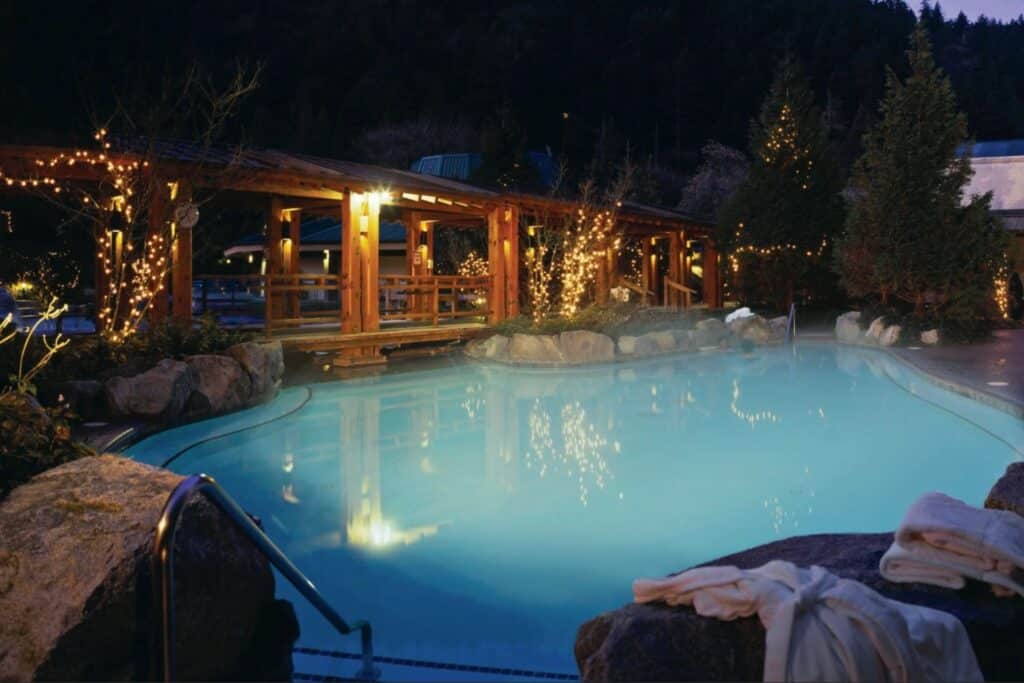 At Harrison Hot Springs, you'll enjoy access to five hot mineral pools that were historically used for medicinal purposes by local indigenous people. Each pool has a different temperature and there's an outdoor cold pool to cool off.
---
10. Fairmont Hot Springs Resort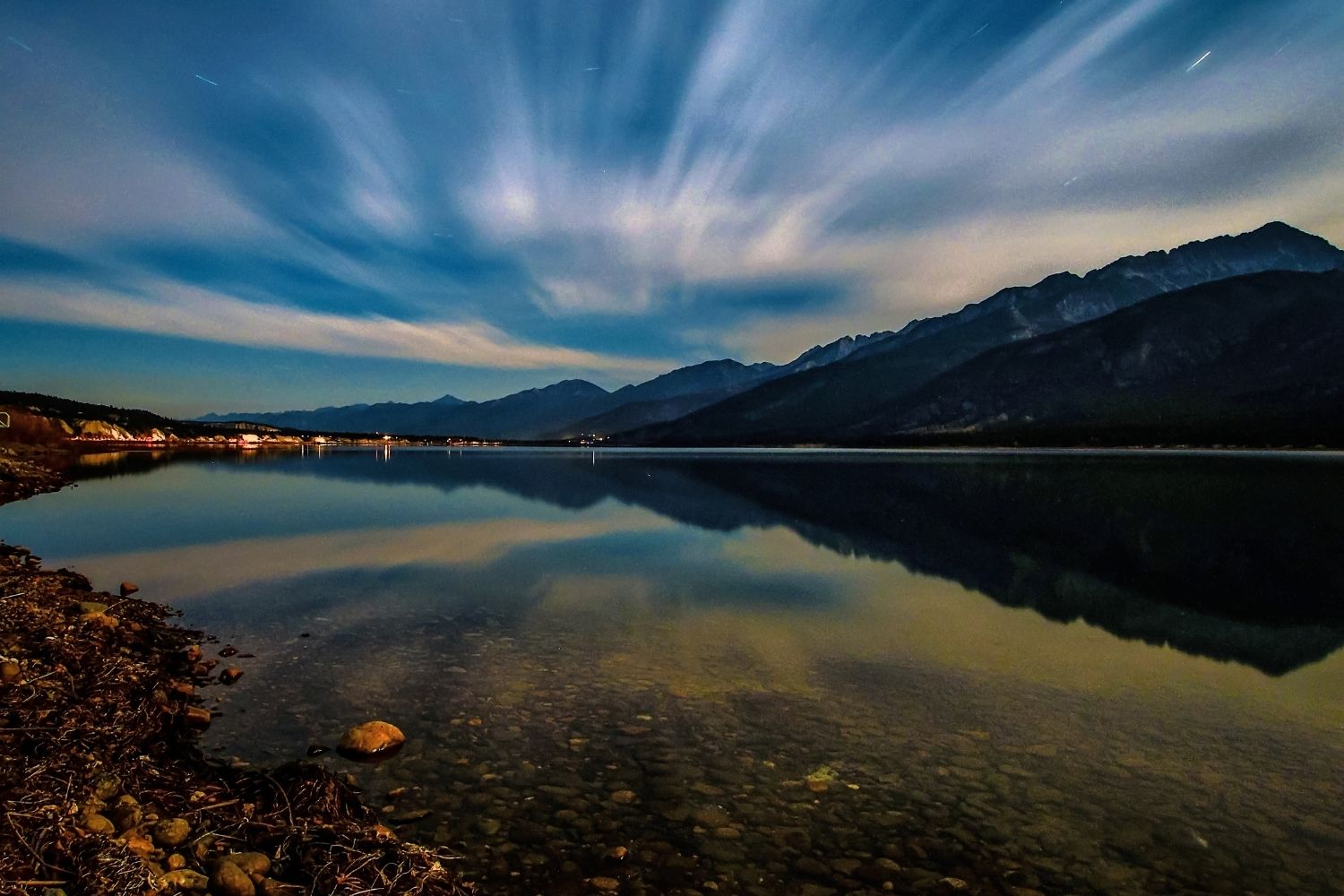 No list of top hot springs in British Columbia would be complete without mentioning the country's largest natural mineral hot springs at the Fairmont Hot Springs Resort near Invermere.
Not only will you enjoy soaking in a rejuvenating hot pool with temperatures reaching 102°F, but you'll also enjoy the fabulous mountain views that are all around. There's also a cooler pool on-site.
---
11. Nakusp Hot Springs
The Nakusp Hot Springs are the closest hot springs to the town of Nakusp. Nestled in the Kuskanax Valley, Nakusp Hot Springs features two pools fed by nearby mineral springs. One of these pools is hot, while the other is warm at 36°C in the summer. The hot pool is kept at 39.5°C in the summer and a toasty 41°C during the winter months.
The hot springs are located in a beautiful setting and are popular for soaking and swimming.
---
12. Keyhole Hot Springs
Best suited for those after a true adventure trying to reach hot springs in BC the Keyhole Hot Springs features a series of outdoor pools filled with naturally heated water. Located in the Coast Mountains, 100km from Whistler are these natural hot springs.
However, the 100km is mainly on logging roads, but any good high-clearance 4WD should be able to make it. Though there have been reports that the road is recently closed to vehicles and only open to snowmobilers. We haven't been back recently so you will have to research a bit further.
The area is closed from April 1st to November 15th, due to Grizzly Bear habituated to humans in the area, so you're only opportunity to visit is in the winter. Bring microspikes as the trail is icy, though if you make it to the hot springs you'll be greeted with incredibly hot water in a picturesque setting.
---
Looking for More Hot Springs?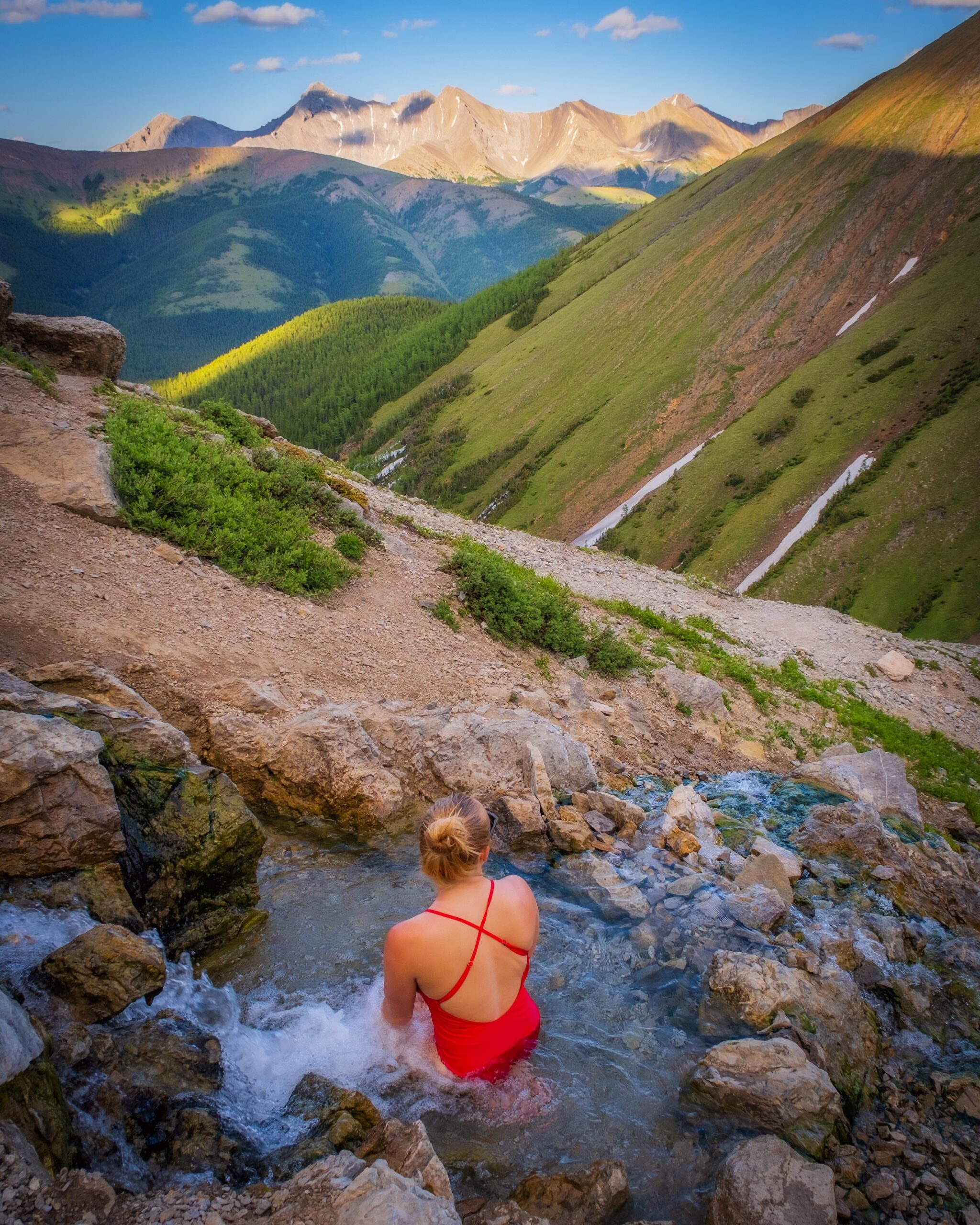 Although British Columbia has some of the best hot springs in Western Canada, you can also find a few more in Alberta! Check here to see what hot springs to visit in Alberta.