British Columbia is home to an estimated 20,000 lakes, many of them are well known however there are plenty of small and remote lakes in BC.
Some lakes in BC you can rock right up to from the parking area, but the most pristine require some legwork to get to. While we can't list 20,000 lakes on this list, we can note some of the most beautiful lakes in BC. Here are a few you should put on your bucket list.
---
Best Lakes in British Columbia To Visit
---
1. Phantom Lake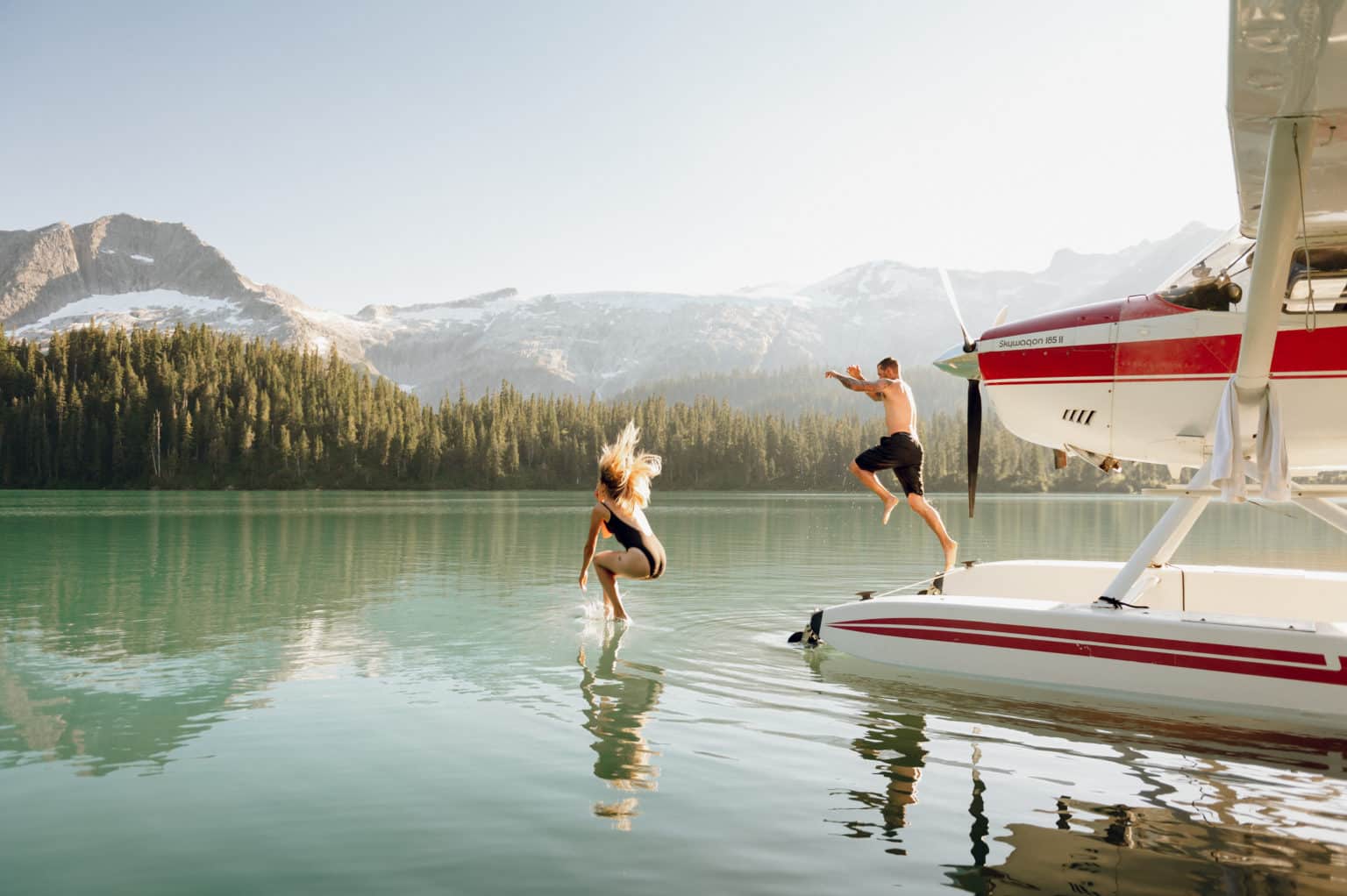 Phantom Lake is not easy to get to and that's one of the things that makes it all that more appealing especially for those seeking an adventure. Located deep in the mountains outside of Squamish, this lake is not accessible by land.
The only way to get there is via float plane, which means once you arrive, you can expect a remote refuge away from any crowds. The lake is surrounded by glaciers but that doesn't stop visitors from taking a dip in the clear waters during the summer months.
---
2. Okanagan Lake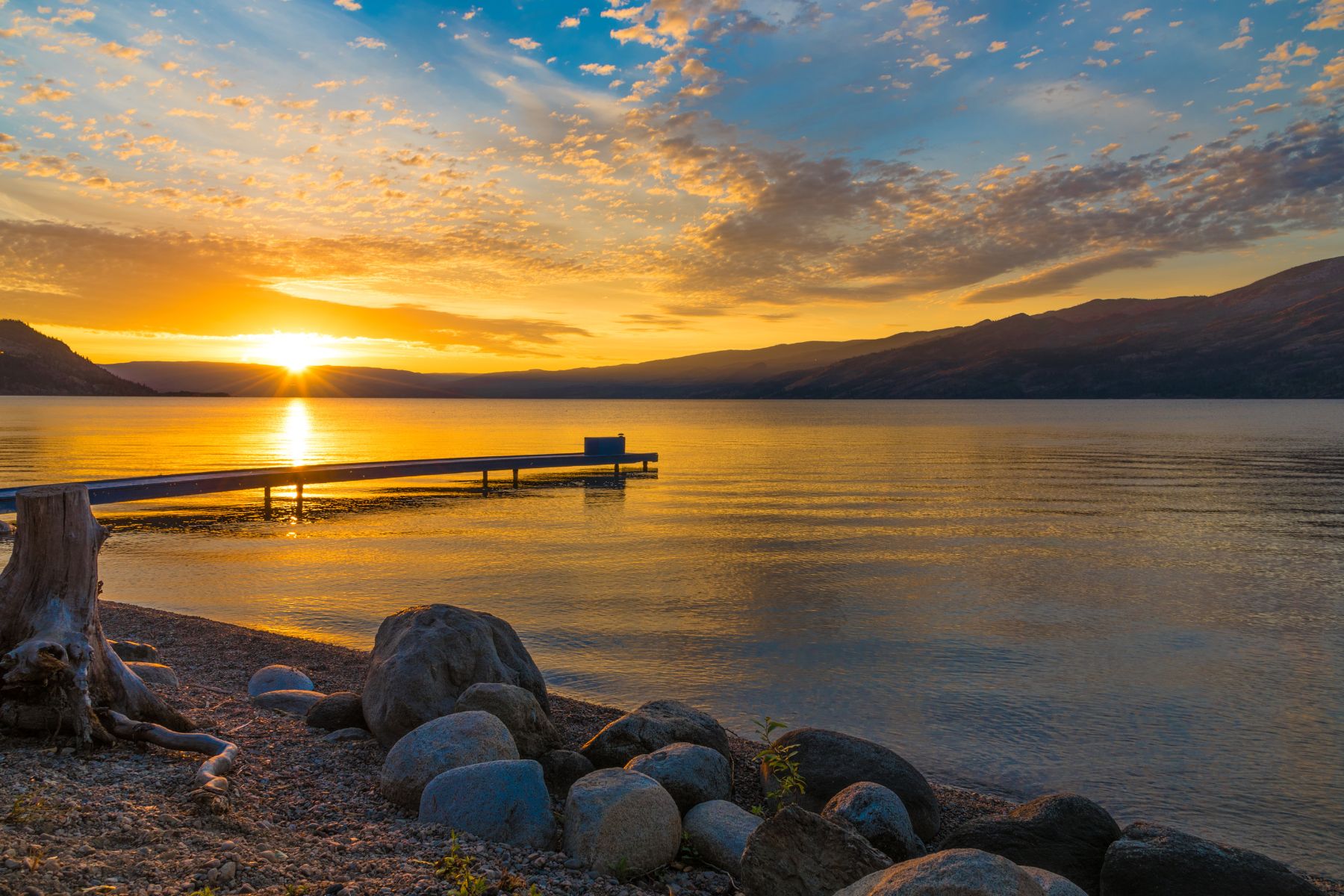 You've likely heard of Okanagan Lake but not in the context of its recreational opportunities and scenery! Legend has it that a giant sea monster known as Ogopogo lives in the lake and has allegedly been spotted numerous times over the years.
Situated near the city of Kelowna, many other pretty towns and villages line the shores including Peachland, Vernon and Summerland. It's a great place to stop when driving between Vancouver and Calgary on a Western Canada road trip. In summer, the most popular draw to the lake is the warm, clear waters that are suitable for swimming which can be done at over 30 beaches.
However, the lake is huge at 135 kilometers in length so there are plenty of other activities to pursue including kayaking, paddleboarding, snorkeling and wakeboarding. If you're seeking seclusion, there's more than enough space to find a spot where you can get away from it all and just relax in the serene surroundings.
Just be sure to keep an eye out for the lake's most famous resident!
---
3. Cultus Lake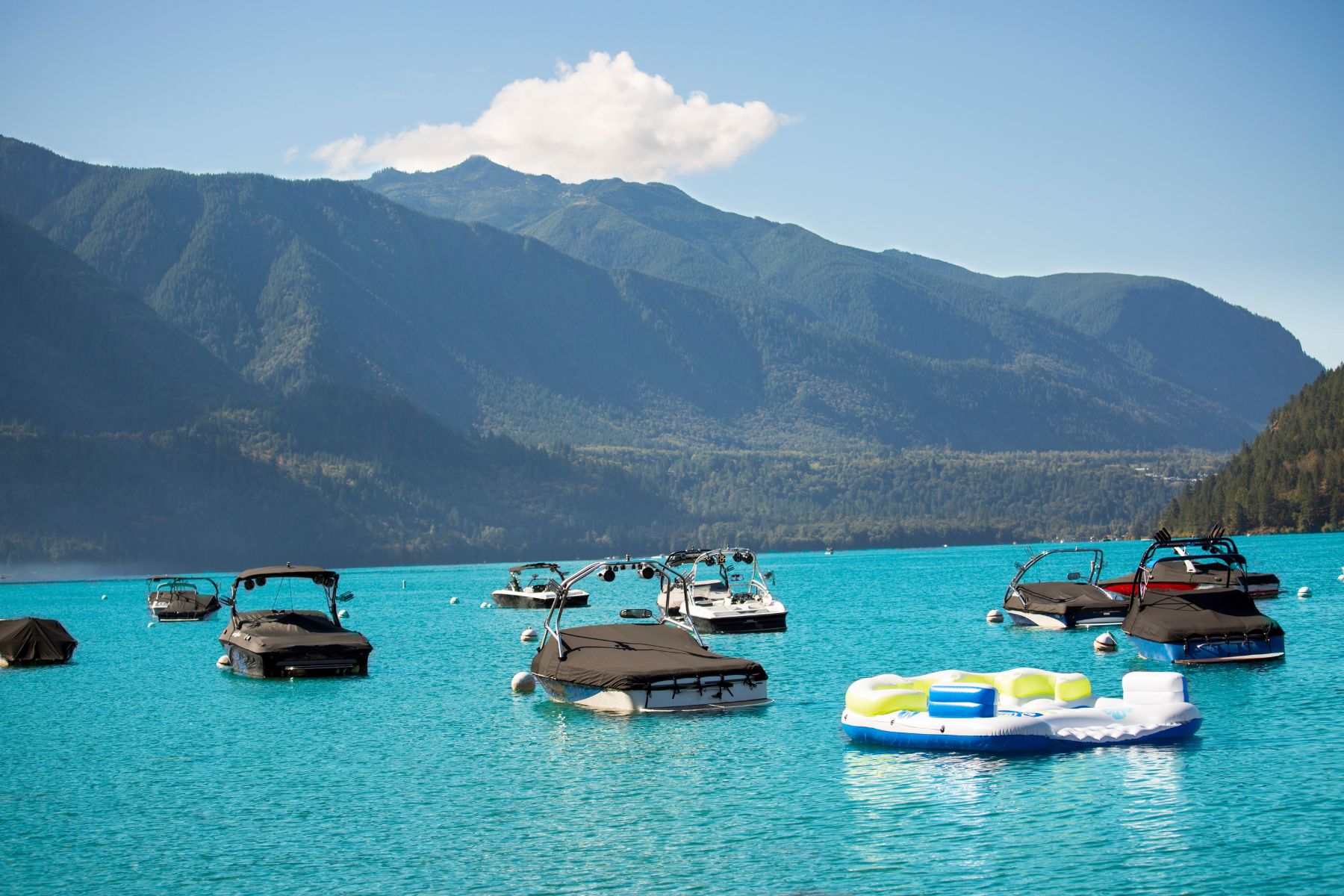 Located just outside of Vancouver, Cultus Lake is a perfect day trip for the whole family because there are so many things to do there for all ages. Swimming, paddleboarding, fishing, sailing, kayaking and water skiing are just some of the activities to do on the water.
Off the water, there's hiking and golfing. Besides being an outdoor adventurer's paradise, the lake is beautiful too!
---
4. Eva Lake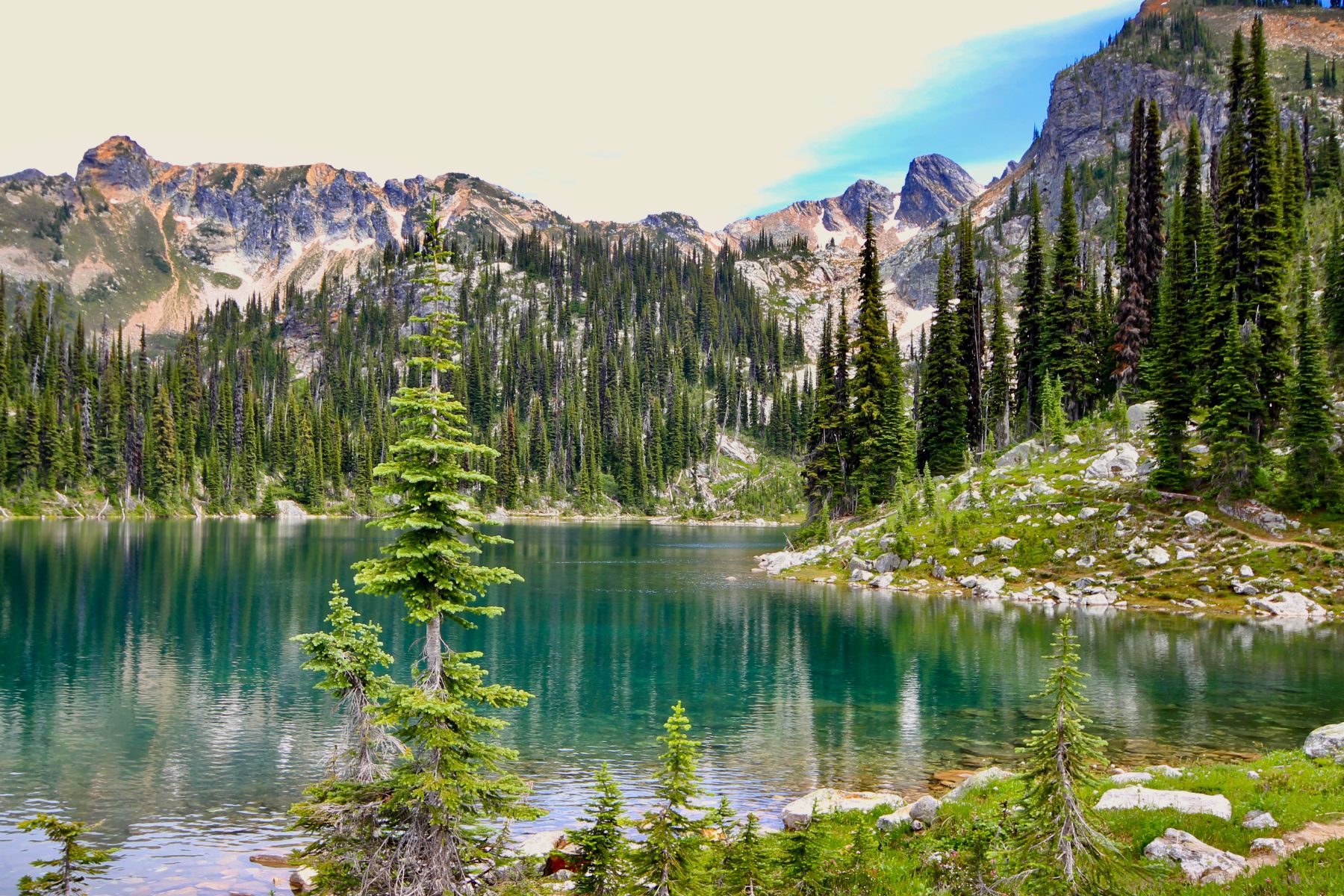 Eva Lake, which is located in Mount Revelstoke National Park, is beautiful any time of year but it's at its most spectacular during the summer when the colorful wildflowers bloom. To reach this lake, you can either hike 7 kilometers (one way) from the parking area or take a shuttle from there to the trailhead to cut about a kilometer off the hike. The hike itself is beautiful and less than 500 meters of elevation gain.
It passes through thick forest and meadows and along the way, you'll enjoy views of the Columbia River and surrounding landscape. The lake itself is quite the sight to behold with its sparking waters and shores lined with trees and mountains.
If you reserve one well in advance, you might be able to book one of the rugged campsites along the lake and spend the night in this amazing place.
---
5. Kalamalka Lake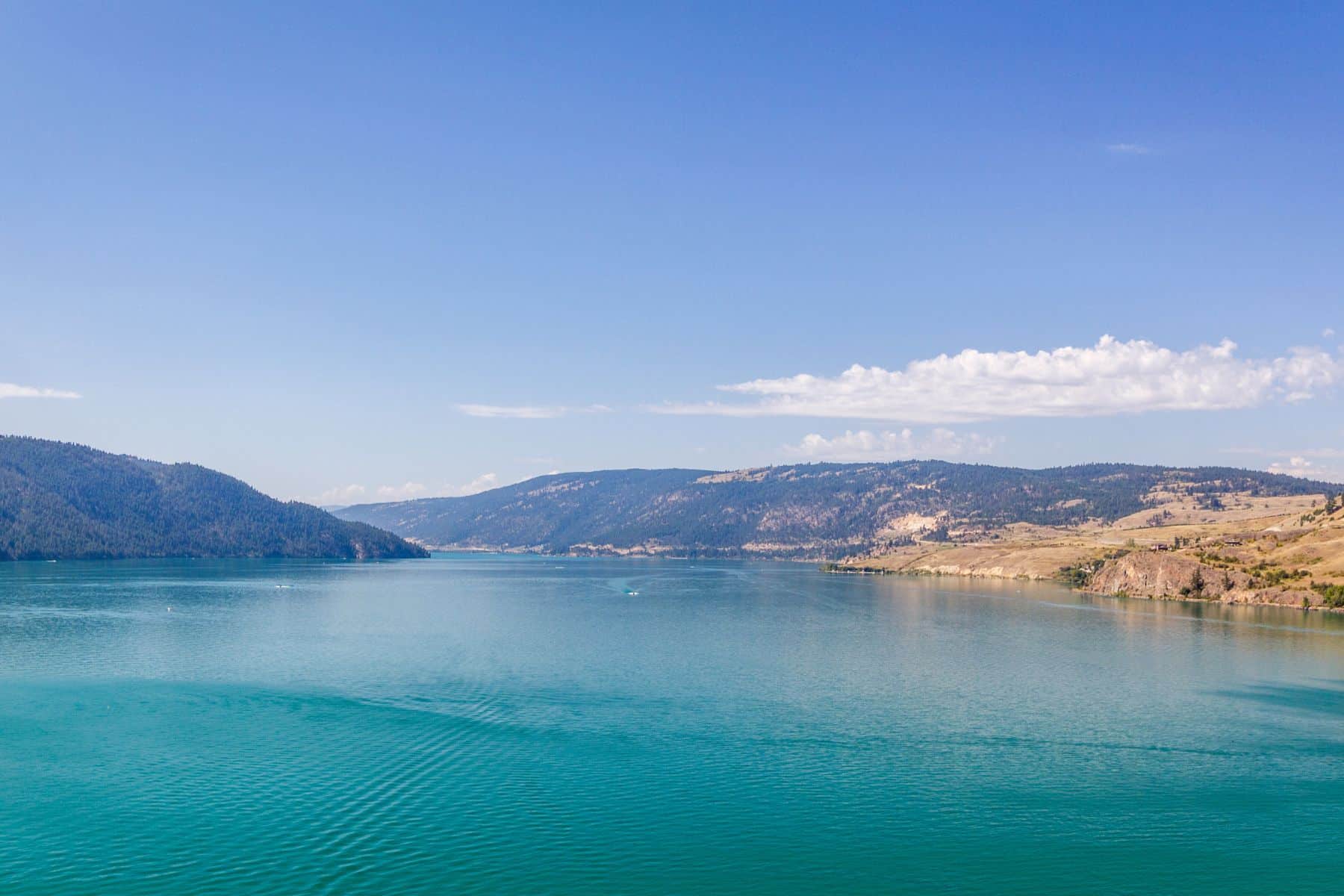 When it comes to unique lakes in British Columbia, Kalamalka Lake is about as unique as it gets. For starters, it has been said that the lake is among the top ten most beautiful lakes in the world.
Another thing that makes this lake unique is the ever-changing color of its water. And finally, another unique characteristic of this lake is the fact that the water temperatures can reach a high of 22°C in summer despite it being classified as a glacial lake.
With all these fascinating things going on, you might think it's huge but it's only 16 kilometers long.
---
6. Emerald Lake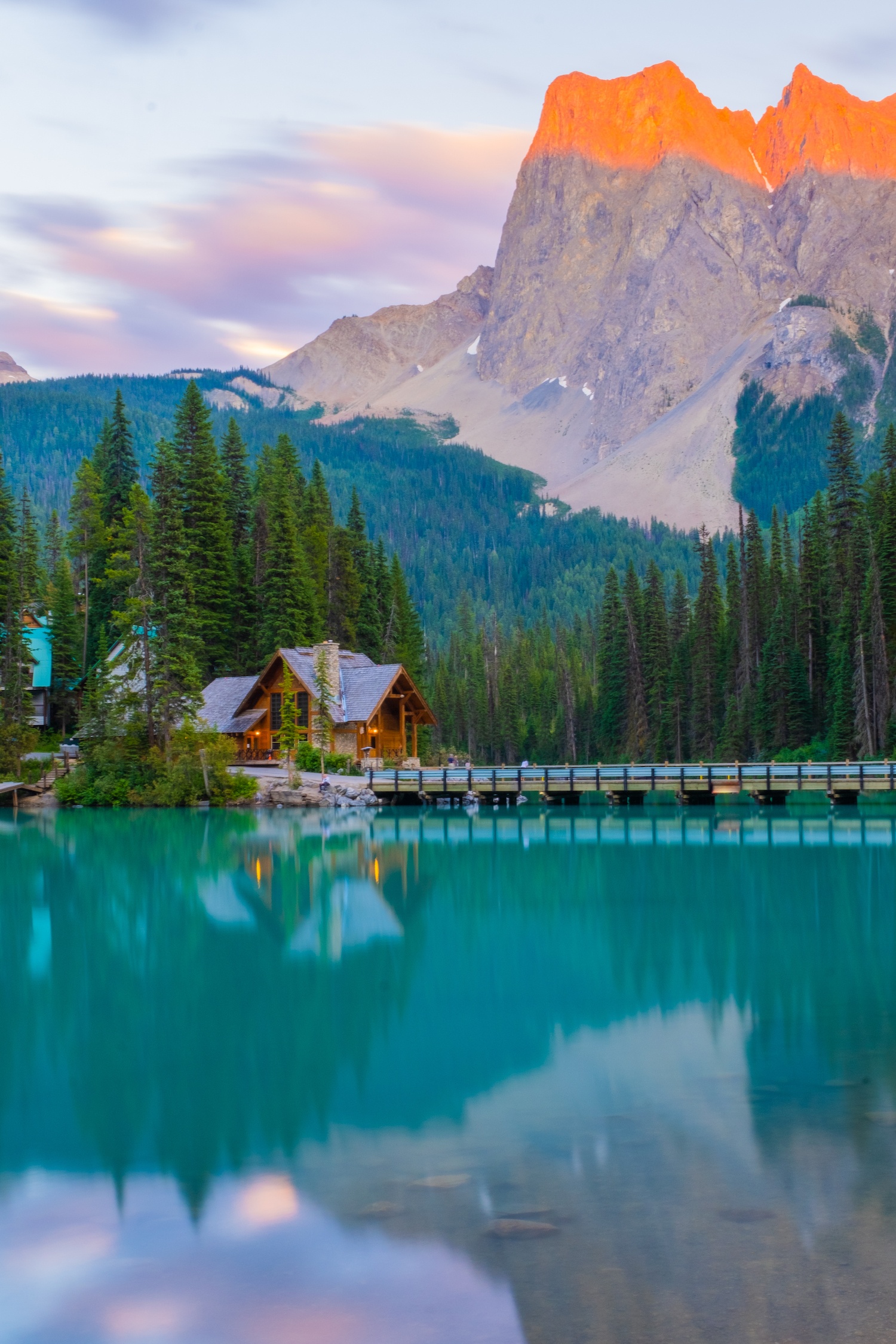 Upon seeing Emerald Lake in Yoho National Park, you'll realize how it got its name. The vivid green color of the water is a giveaway! That water is actually from glacial melt frmo the nearby mountains and when that melting snow travels down to the lake, it takes powdered rock flour with it and that's what creates the beautiful green color.
Emerald Lake is the biggest lake in Yoho and also the top attraction because there's so much to do in the area. The 5.2-kilometer trail that loops around it is well-groomed and easy for all hiking levels. This is the second best way to get views of the lake from various angles.
The first way is to rent a canoe and take in the sights from the water. If you happen to be there in winter, you can enjoy snowshoeing and cross-country skiing. Even summer is too cold to swim in these waters but we've taken a quick dip before for a quick refresh.
---
7. Shuswap Lake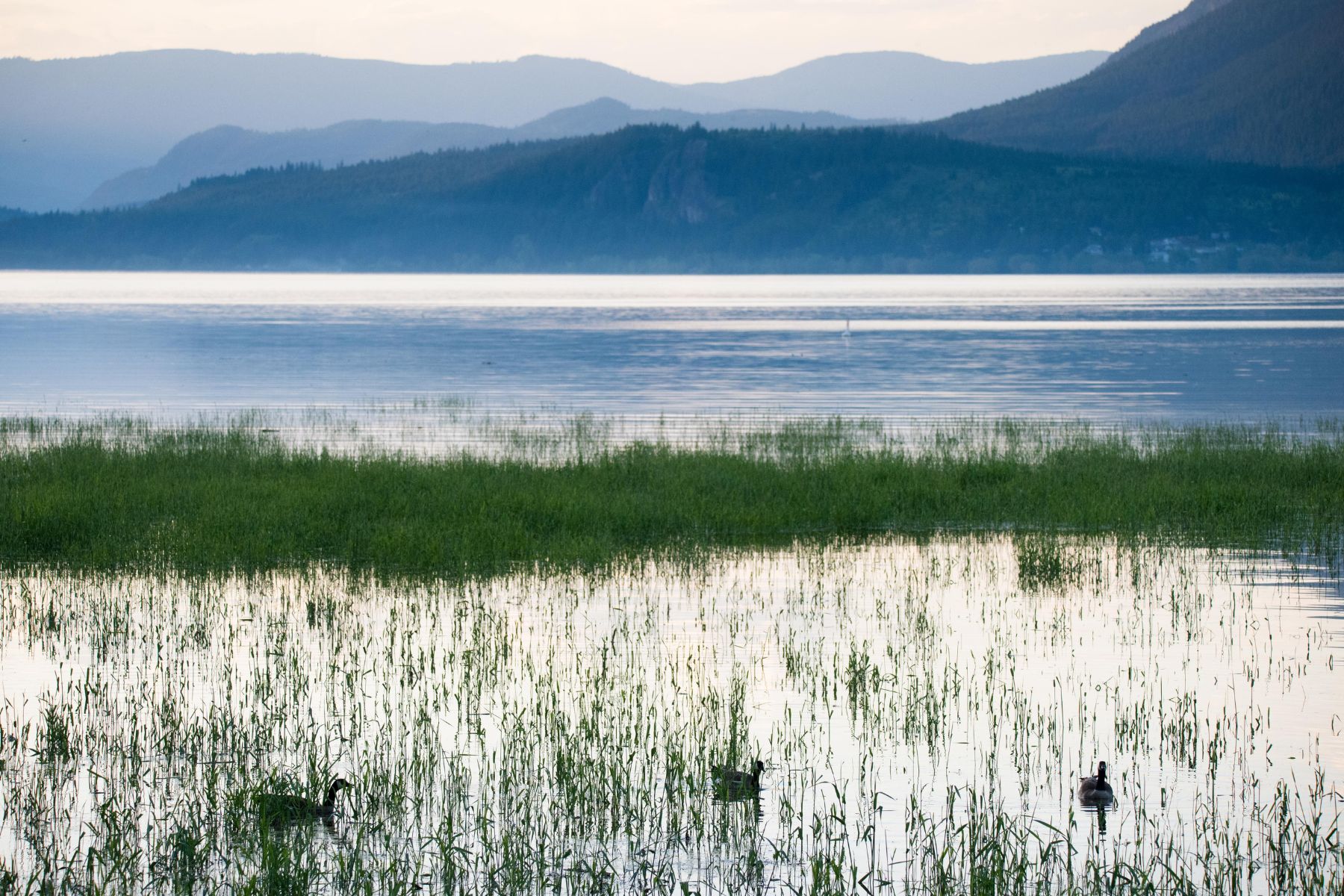 Shuswap Lake is popular for two main things: swimming and houseboats. Of course, this large lake is popular for other activities too. Kayaking, canoeing and fishing to name a few but in the summer, most people come to the lake to swim in waters that are much warmer than many of the other lakes in BC and Alberta.
You can also rent a houseboat if you'd like to explore the lake for an extended period. Doing so allows access to various docks and beaches along the lake's shores.
---
8. Harrison Lake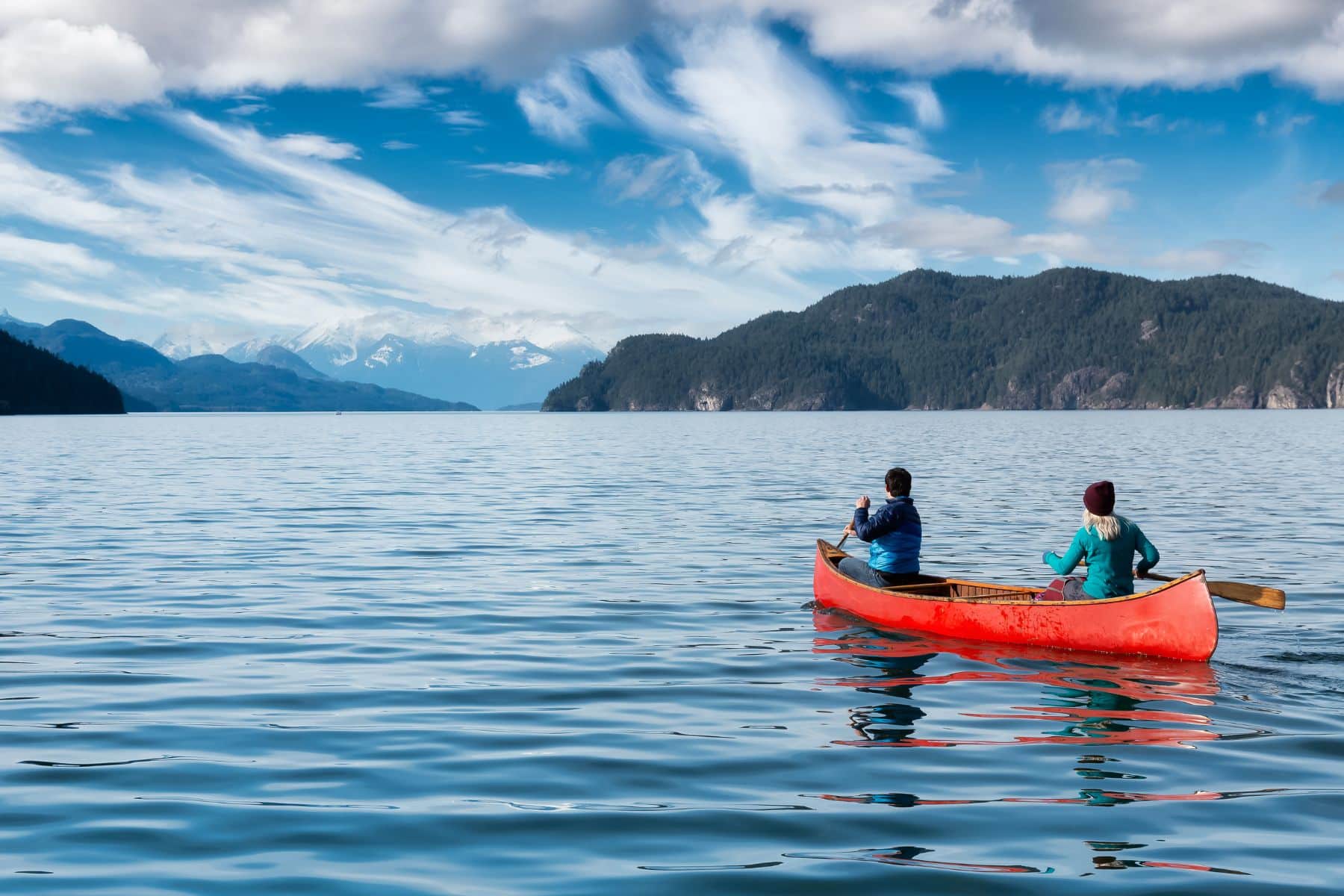 As a popular weekend escape from Vancouver, Harrison Lake has much to offer anyone seeking outdoor adventure. The scenic lake itself is 60 kilometers long and is bordered by mountains on three sides.
Some of the best beaches in the province are around this lake but if you're seeking a true backcountry experience, try out some of the hiking trails that are around the lake and you'll find some remote places where you can relax in nature and not be bothered by anyone.
---
9. Berg Lake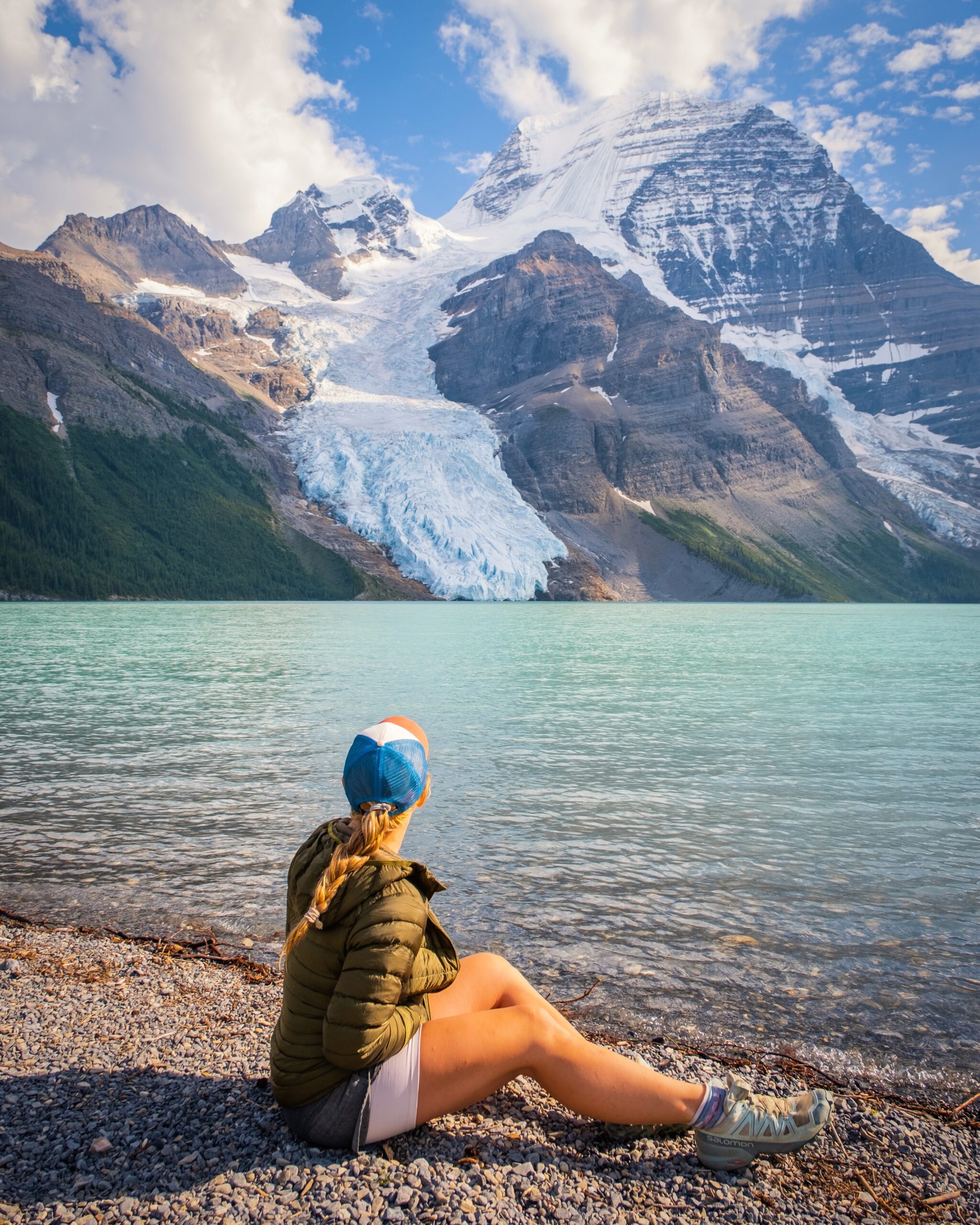 Berg Lake in Mount Robson Provincial Park is not for beginner hikers; you'll need to be fit and prepared to hike 21 kilometers one way to reach the lake and 21 kilometers back. You'll also need to secure one of the hard-to-get camping permits unless you plan on attempting this hike in a day. We've done the hike in and out in one day, and can confirm that it's a long one!
It can be done, but it's not advisable for first time hikers in the Rockies. Your best bet is to sign up for a permit well in advance. As hard as it is to get there, the effort is worth it when you see the lake for the first time.
With its bluish-green glacial waters set to the backdrop of towering Mount Robson, it's a scene you won't soon forget! Even the trail to get there is full of incredible sites including Kinney Lake and the magnificent Emperor Falls.
---
10. Williston Lake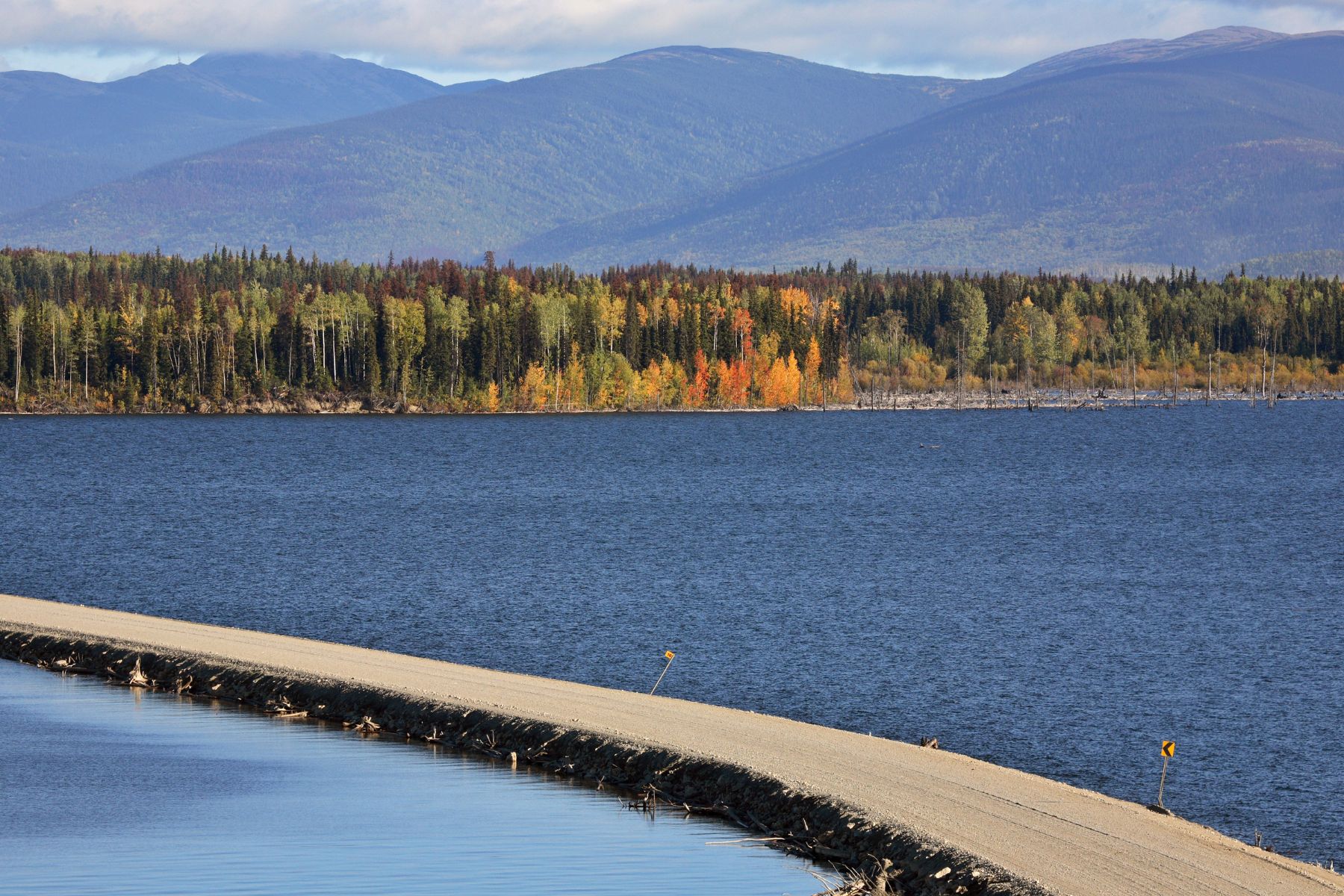 If you like to fish, there's no shortage of world-class fishing spots around British Columbia! Williston Lake is one of the top spots and it's also the biggest lake in the province.
Trout, northern pike, kokanee and many other species of freshwater fish are waiting to be reeled in but if you just want to go somewhere to relax or do some kayaking, Williston Lake is a great place for anyone who loves nature and nice scenery.
---
11. Kootenay Lake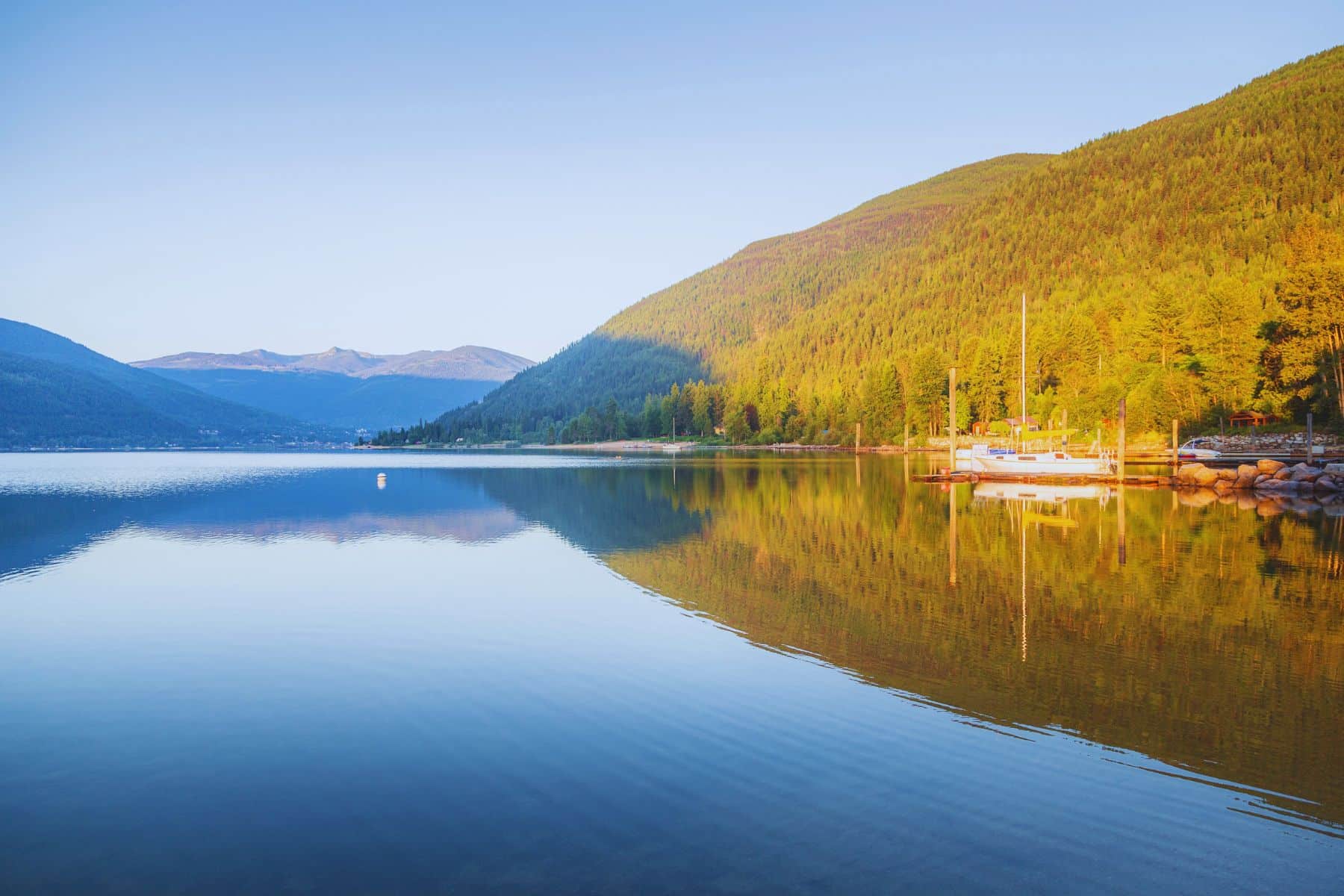 Located near the town of Nelson, Kootenay Lake is a favorite getaway spot for anyone wanting to participate in a wide range of outdoor pursuits, both on the water and off. This 104-kilometer lake is popular with anglers, swimmers, water skiers, kayakers and kiteboarders from all over.
The lake is also known for being a gateway to the nearby Selkirk and Monashee Mountains where you'll find park areas, hiking trails and hot springs.
---
12. Lake O'Hara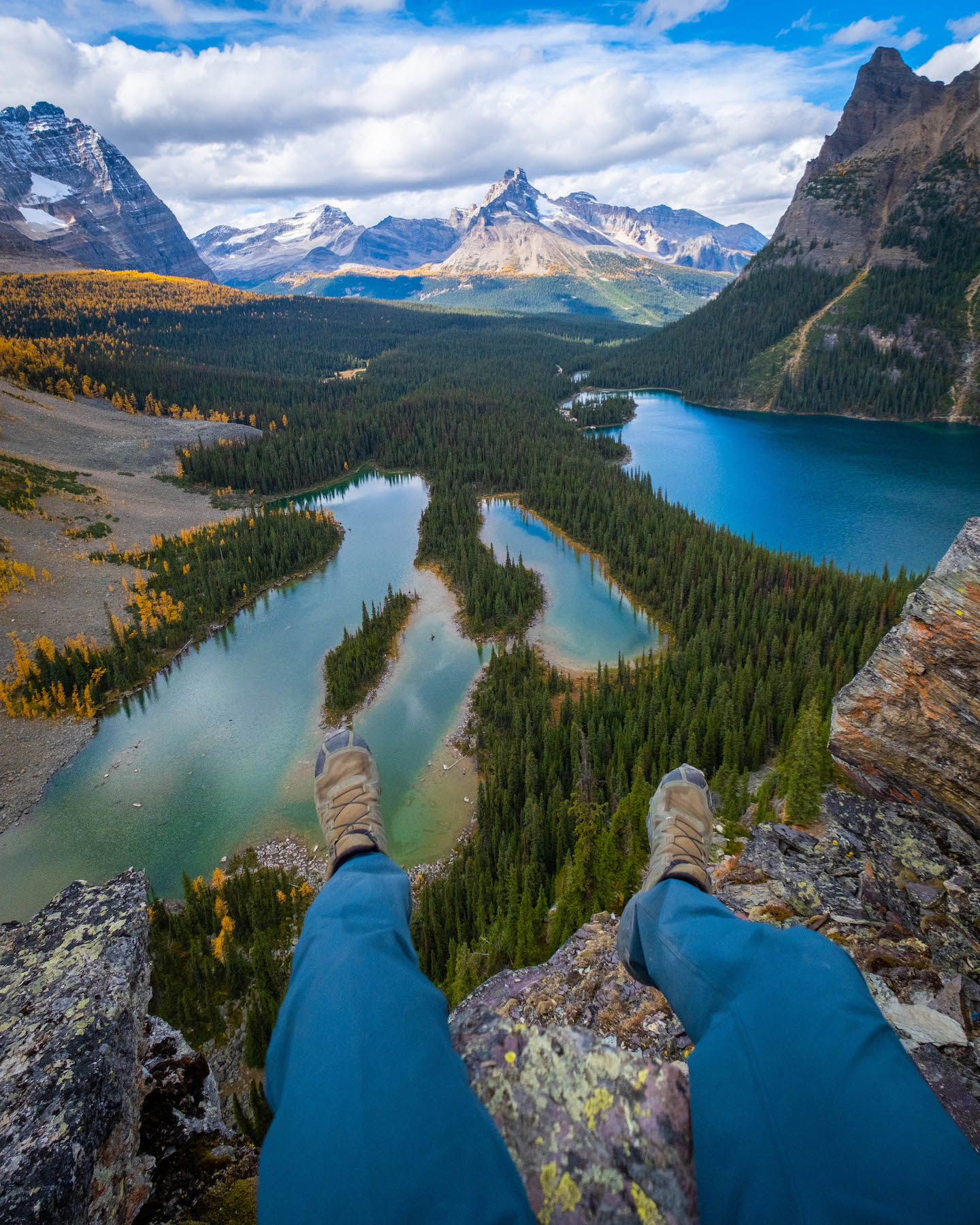 If you want to take the easy way to Lake O'Hara, you'll need to secure camping permits. That's right; this destination is so exclusive that only a certain number of people are allowed access to the lake each day. Parks Canada has come up with a unique way of handling the crowds who wish to witness the lake's incredible beauty.
To attempt access, you'll need to score coveted seats on the shuttle bus that travels to Lake O'Hara every day. Or, just as difficult, get camping permits for Lake O Hara. Both are incredibly difficult as this lake in BC, is one of the most sought after for locals and visitors. We've never been able to secure either and we live here!
The reason for the system is to limit the number of people who access this sensitive, protected area to ensure it remains natural and untouched for generations to enjoy. If you don't mind a 22-kilometer round-trip walk down a boring access road, this is another way you can enjoy the lake. We've done this twice and while excruciating, it's well worth it.
---
13. Johnson Lake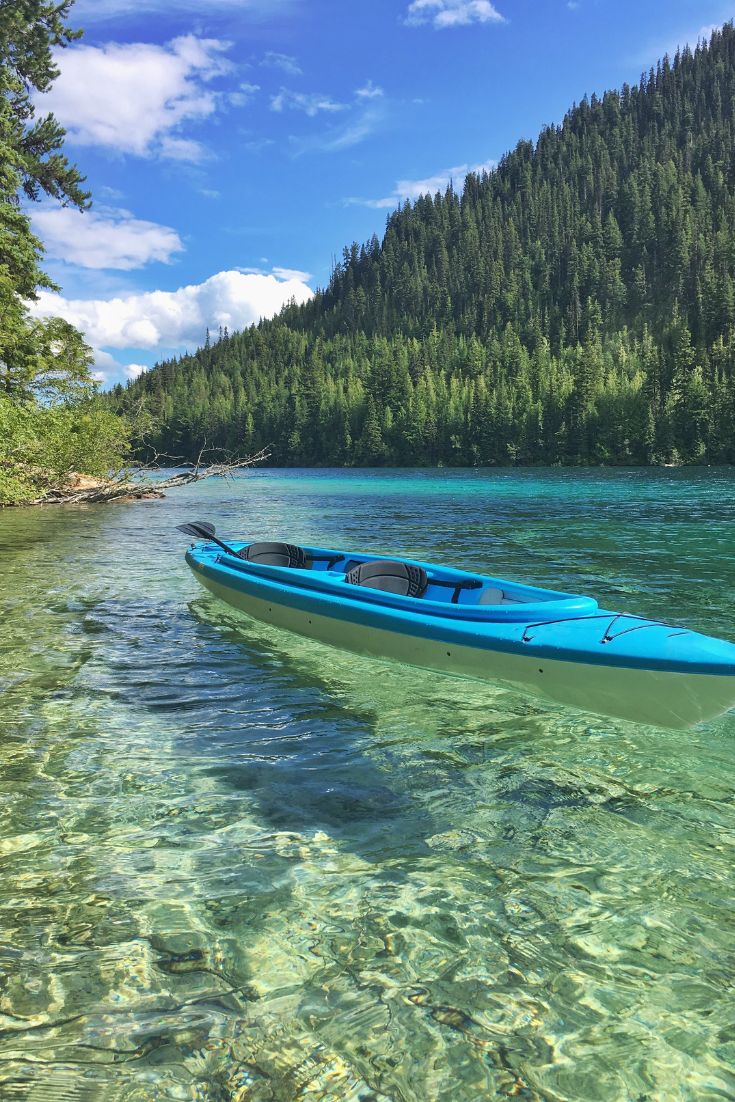 If British Columbia is as close to the tropics as you can get, Johnson Lake is as close as it gets to the tropics without actually going there! This lake, with its sparkling blue waters surrounded by lush forest, is magical to say the least and it's located less than an hour away from Kamloops.
The water here is the clearest in British Columbia and has been referred to as the Caribbean of Canada. Enjoy a variety of activities including swimming, kayaking and paddleboarding.
---
14. Secret Lake
Situated in the Okanagan Region, Secret Lake is not so secret among avid anglers. The lake is a favorite for people seeking a serene place to fish for a variety of species including rainbow trout. Of course, you don't need to take a fishing pole along with you to enjoy this peaceful spot!
---
15. Joffre Lakes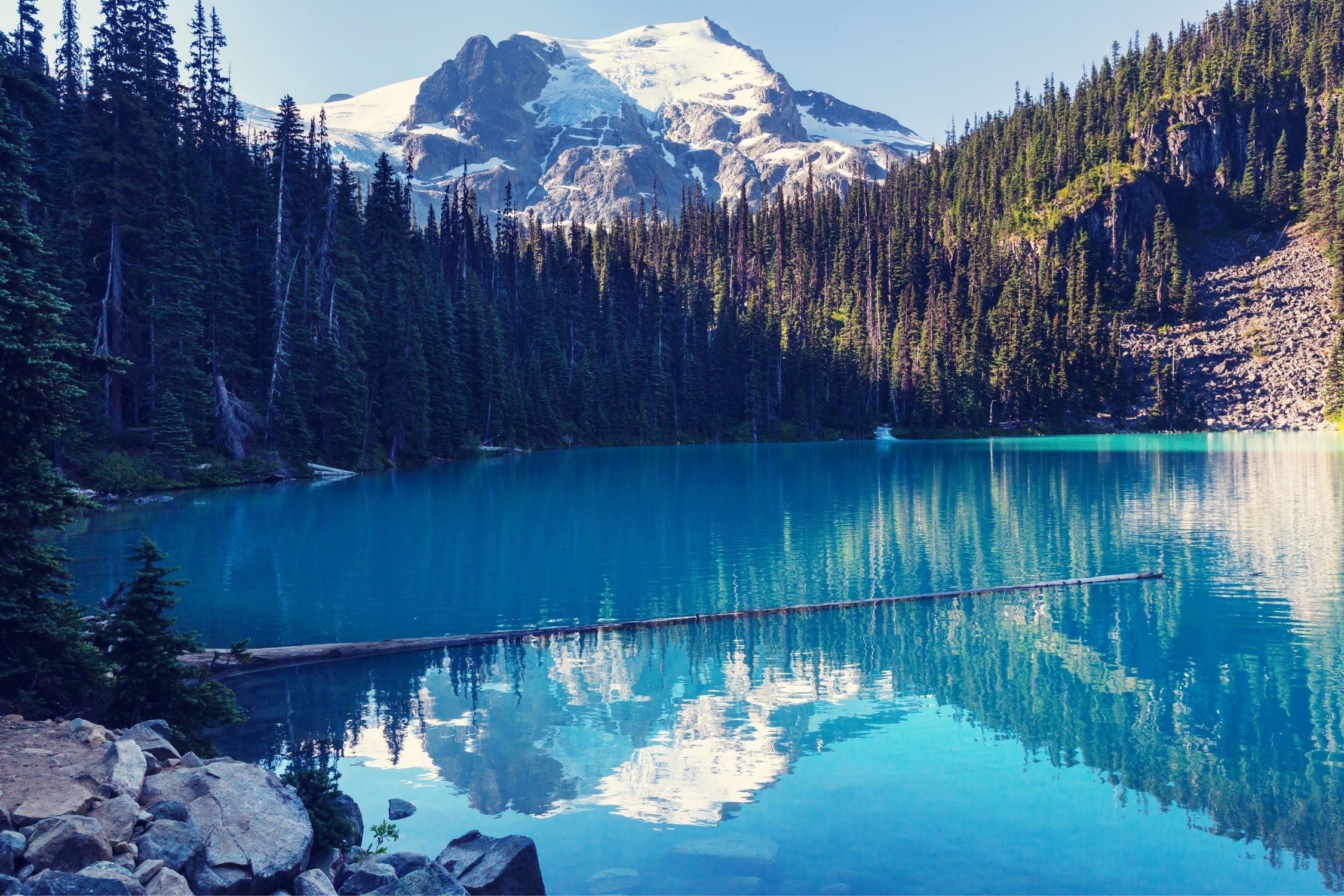 As the name suggests, Joffre Lakes is not just one beautiful lake outside of Pemberton British Columbia, but three beautiful lakes. The one that's furthest away is called Upper Joffre Lake and you'll need to be a seasoned hiker who doesn't mind hiking five kilometers on steep and fairly rough terrain to get to it!
If you're not up for such a hike, you can reach the closest lake, Lower Joffre Lake, in just five minutes along a flat and well-maintained trail. Middle Joffre Lake is about three kilometers away from the first lake. One thing for sure is you won't be swimming in any of these lakes as the water is way too cold.
You will, however, be able to enjoy a peaceful spot with stunning scenery unless you go on a weekend in the middle of the summer when it tends to get crowded.
---
16. Boya Lake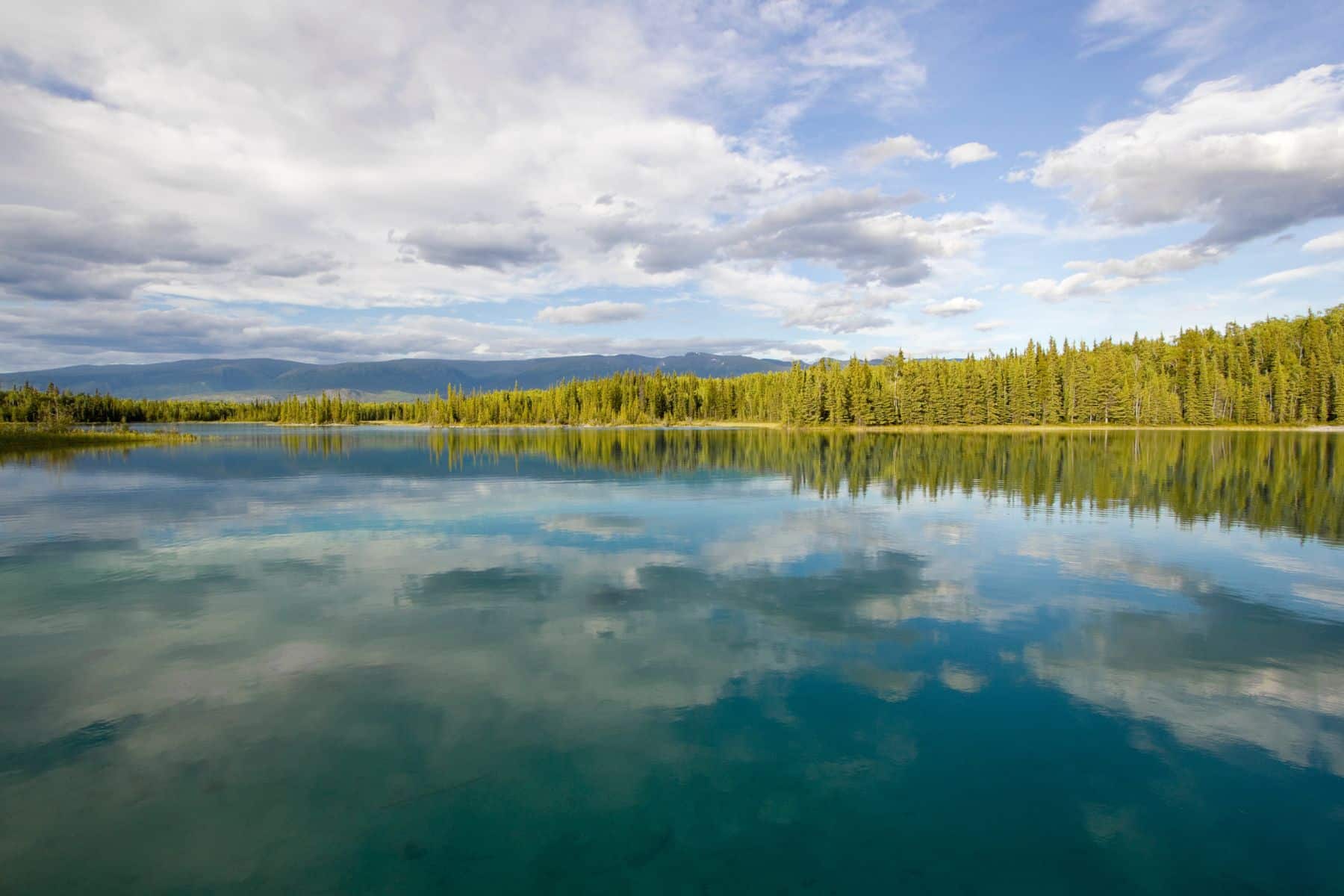 It's clear, turquoise water is the top draw to Boya Lake in northern British Columbia, especially for kayakers. As you paddle around the lake, you'll be able to see straight to the bottom, that's how clear it is!
The water is quite warm in the summer which makes the lake and its sandy shores a popular swimming area when temperatures soar. The area is a great place for observing wildlife and a campground is situated right next to the lake.
---
17. Green Lake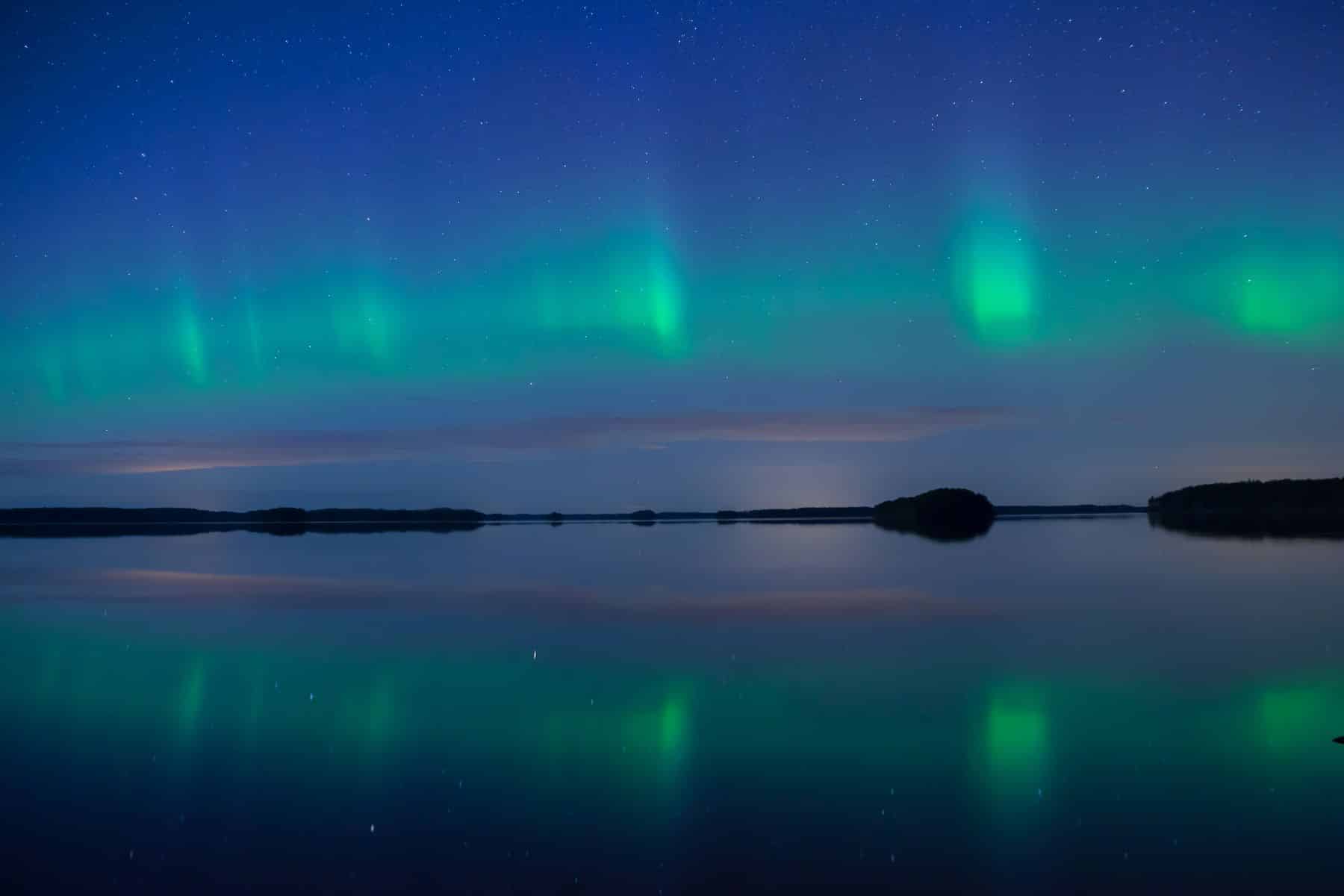 Characterized by its lime-green-colored water, Green Lake certainly lives up to its name! The lake is also known for being warm and shallow which makes it a perfect spot to take a dip on a hot summer day.
This beautiful lake in 70 Mile House is also a popular spot for paddleboarding, canoeing and camping.
---
18. Garibaldi Lake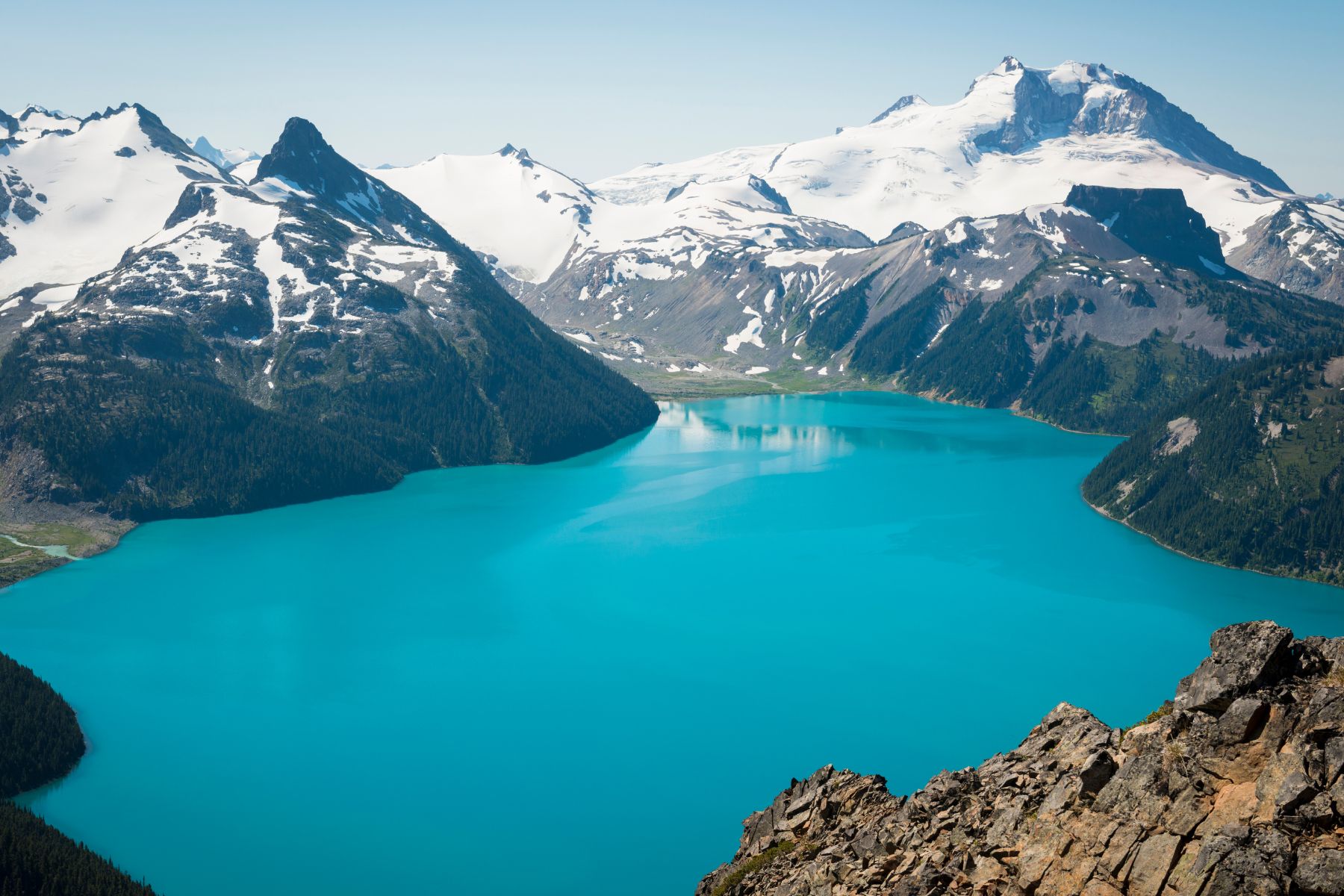 As one of the most beautiful lakes in British Columbia, the effort it takes to get to Garibaldi Lake in Garibaldi Provincial Park near Whistler is well worth it! Known for its turquoise glacial waters, this huge lake is surrounded by spectacular natural beauty that consists of mountains and forest.
To get there, you'll need to hike up a nine-kilometer trail (one way) that's quite steep and not for anyone who isn't used to hiking. Once there, you might be tempted to go for a dip in those clear waters but be warned, the water is very cold!
There are campsites near the lake if you'd like to spend the night there and if you prefer to be away from crowds, mid-week is best as weekends tend to get busy. You need a day use pass from BC Parks to hike up to Garibaldi Lake, this is to limit foot traffic and overcrowding.
---
19. Sproat Lake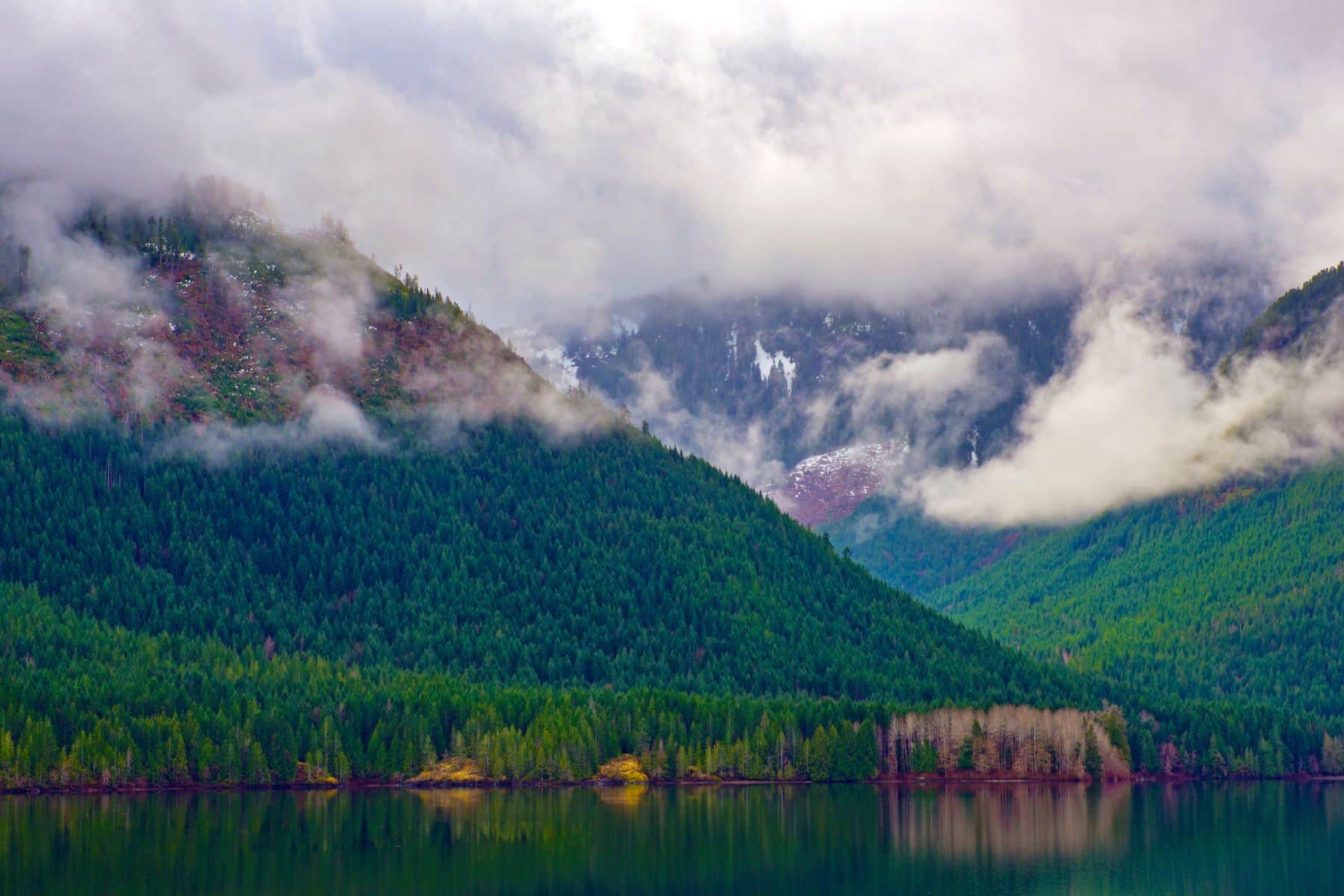 Sproat Lake is an easy-to-access lake situated along the highway outside of Port Alberni. The first thing you'll notice about this lake is its spectacular natural beauty which features crystal-clear water and shores lined with tall trees.
Fishing, swimming and windsurfing are the most popular activities here and there's a beautiful beach located in the Sprout Lake Provincial Park which can be accessed via a trail at the eastern end.
---
20. Osoyoos Lake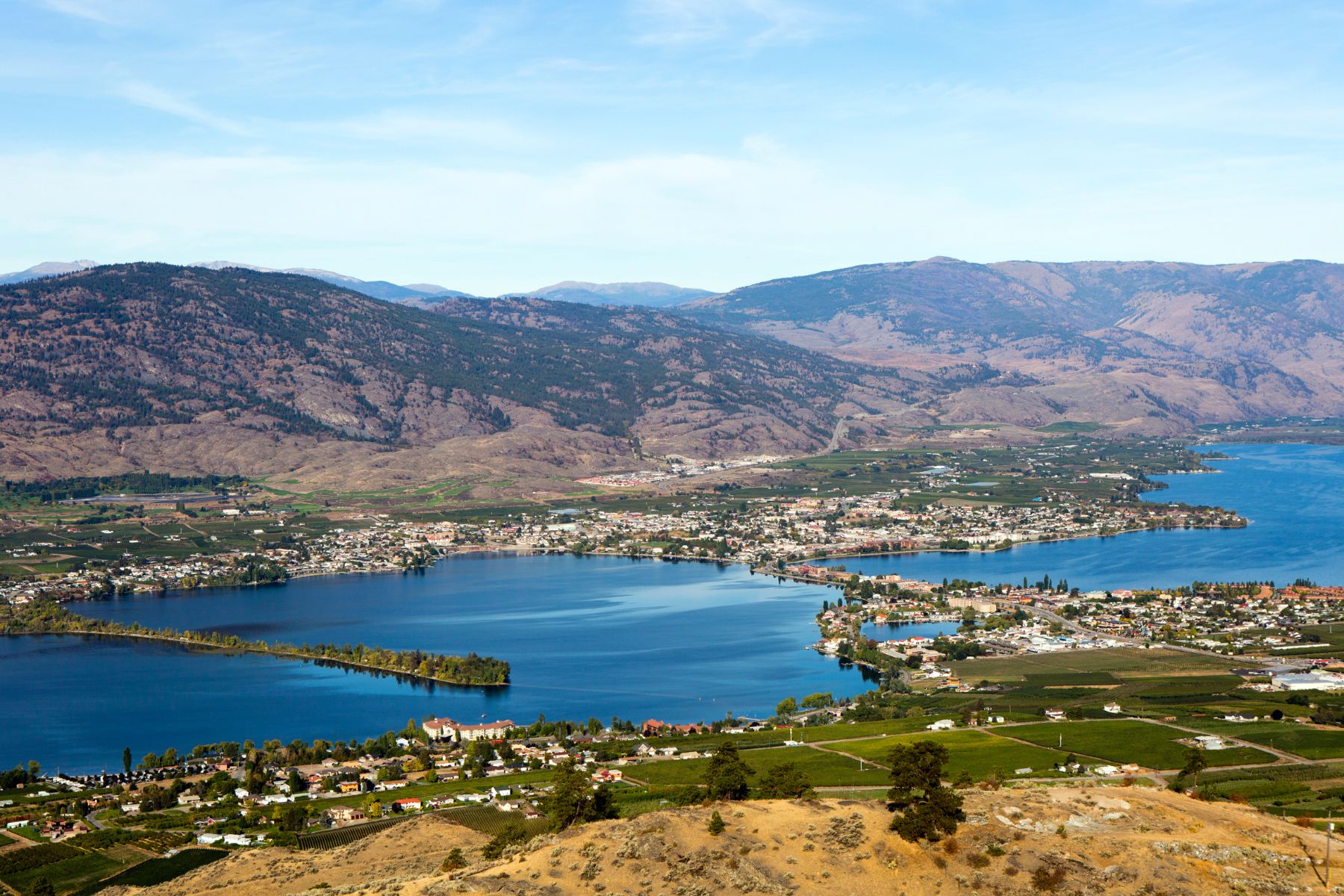 If lake swimming is something you enjoy, you'll love beautiful Osoyoos Lake because it has the distinction of being Canada's warmest lake! In summer, the water temperature can reach as high as 24°C.
Warm enough to be comfortable but just right to be refreshing on a hot day. The fairly large lake is also a popular destination for paddleboarders and kayakers. Gyro Beach is the most popular sandy beach area located along the lake but if you prefer to lounge somewhere that's a little more isolated, head to Legion Beach.
---
21. Floe Lake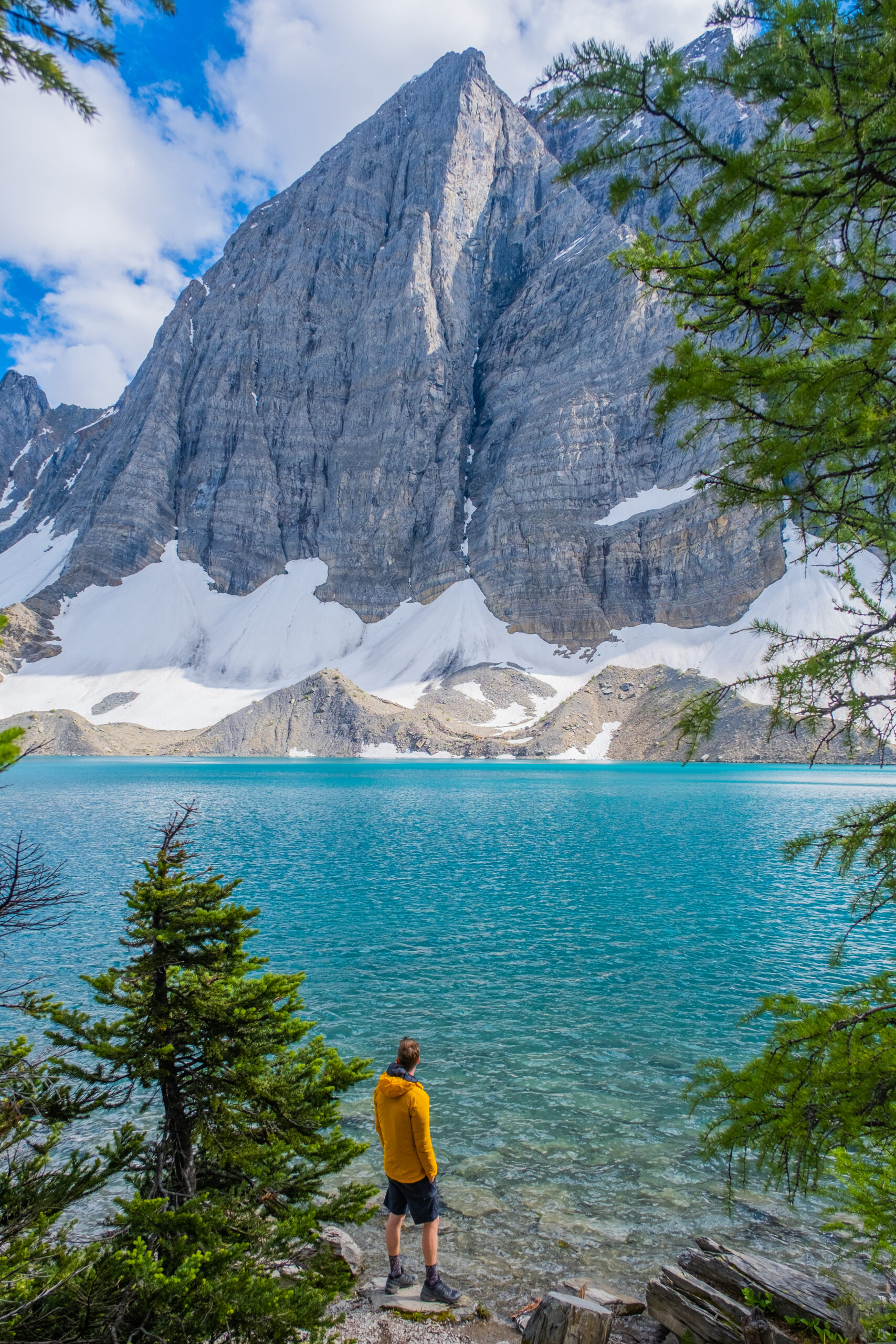 Floe Lake is one of the most gorgeous lakes in all of British Columbia. It's located in the East Kootenays, but to get to it you'll have to put in some legwork.
It's just under 20 km round trip to reach Floe Lake with around 1000 meters of elevation gain. It's a popular camping spot in the summer, with campsites right on the lake. However if you don't score camping reservations, it's possible to hike or trail run to Floe Lake in a day. It's a popular trail run as the trail is super fun and absolutely beautiful during wildflower season.
Floe Lake is also a great fall hike as there are plenty of larches in the area, so the surroundings turn bright yellow.
---
22. Nita Lake, Green Lake, Alta Lake, Lost Lake and Alpha Lake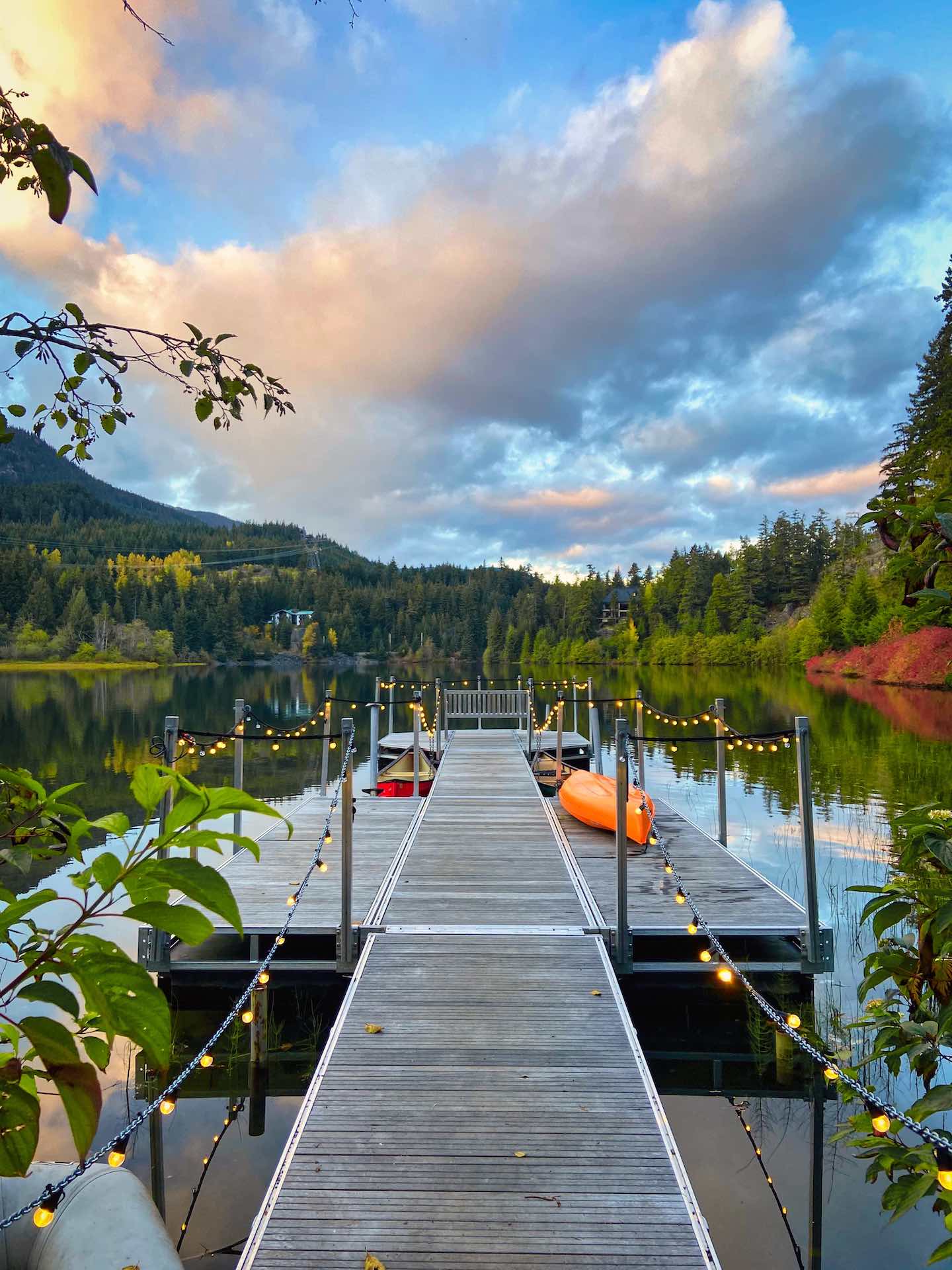 Whistler has an abundance of clear, shimmering mountain lakes to explore, and it's truly hard to narrow down which one is the best – so we will list them all!
In the summertime, there are breathtaking hikes, beautiful beaches, and lovely wooden docks that stretch out over the cool waters, but they all fabulous winter lakes to visit as well. There are a total of five in the valley; Alta Lake, Alpha Lake, Nita Lake, Lost Lake, Green Lake. Let's dig into each of them.
Nita Lake is the closest lake to Whistler Creekside. It's a stunning lake with open views. We particularly love heading to Nita Lake Lodge and enjoying the dock. In the winter, there's a place where you can take a icy dip!
Lost Lake is located near Whistler Village and has plenty of things to do around it. In the summer, it's a fantastic place to paddle. There's also a trail around the entire lake for running and walking. In the winter, Lost Lake is a fabulous place to cross country ski. There are also cross-country biking trails at Lost Lake for all levels (very beginner-friendly).
Alpha Lake is near Nita Lake and is an excellent place to take the dogs for a walk and enjoy the area with children.
Alta Lake is a popular Lake in Whistler as it surrounds Rainbow Park. Here you can paddle and kayak in the summer and ice skate in the winter. I particularly love Alta Lake as you get great views of both Blackcomb and Whistler mountain here.
Green Lake is the largest and most northerly lake in Whistler. It's where you'll find plenty of million-dollar houses on the shores and has a stunning vivid turquoise color in the summer. They also run seaplane flights from Green Lake.
---
23. Lake Magog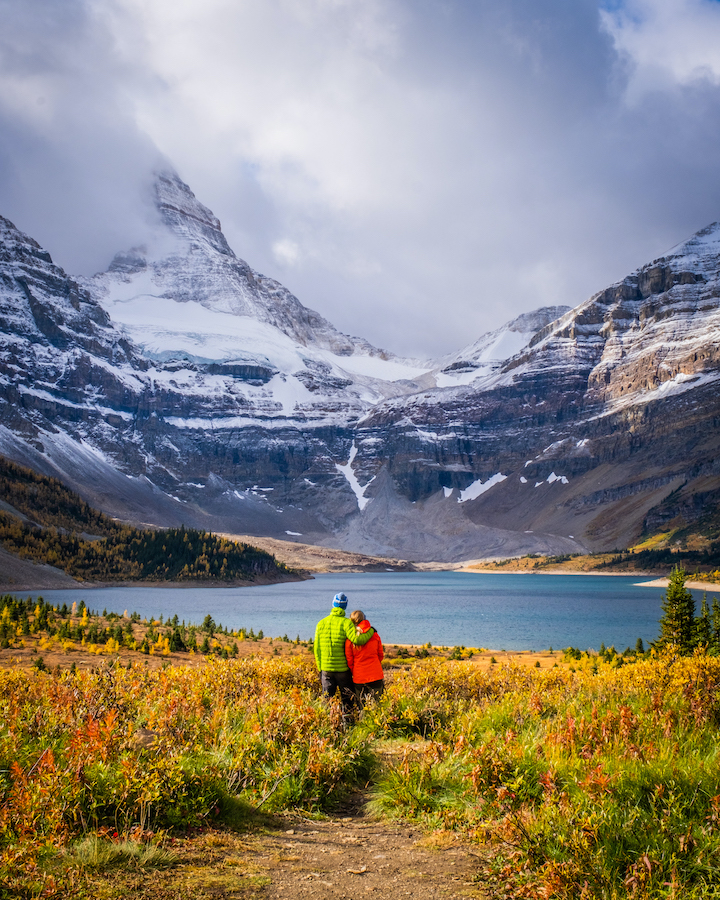 The picturesque Lake Magog lies at the foot of Mount Assiniboine, one of the most stunning mountains in all of British Columbia. To reach Lake Magog requires a multi day backpacking trip in Mount Assiniboine Provincial Park, or to be helicoptered in. You can also camp at Lake Magog or book a bucket list experience at the Assiniboine Lodge.
All the effort to get back here is completely worth it though. It's one of the most pristine areas of the Rockies, and its low foot traffic means it's unlikely you'll see many other people here.
---
Map of the Best Lakes in BC