A car rental in Banff can make or break your trip to the Canadian Rockies. Having a car gives you the option to get everywhere you want in the park on your own time. However, there are some things to know when renting a car in Banff. We dig into them here!
Car Rental Banff Tips
Renting a car in Banff is a great way to see all that the park has to offer. Only a few of the most popular places are served by the Roam Transit and there aren't many taxis floating about.
RentalCars.com is the best site to find a good deal in the Canadian Rockies.
Most rental cars in Canada have an automatic transmission.
If arriving by plane it's best to pick up your car at the Calgary International Airport, though you can save money by booking a car at a downtown car rental location, and taking an Uber to that location after you land in Calgary.
Take pictures of the vehicle (inside and out) before driving away from the lot. You'll want to note any damages.
Driving in Banff is pretty straightforward, just pay attention to road conditions in the winter.
---
See Also:
---
Is it a Good Idea to Get a Car Rental For Banff?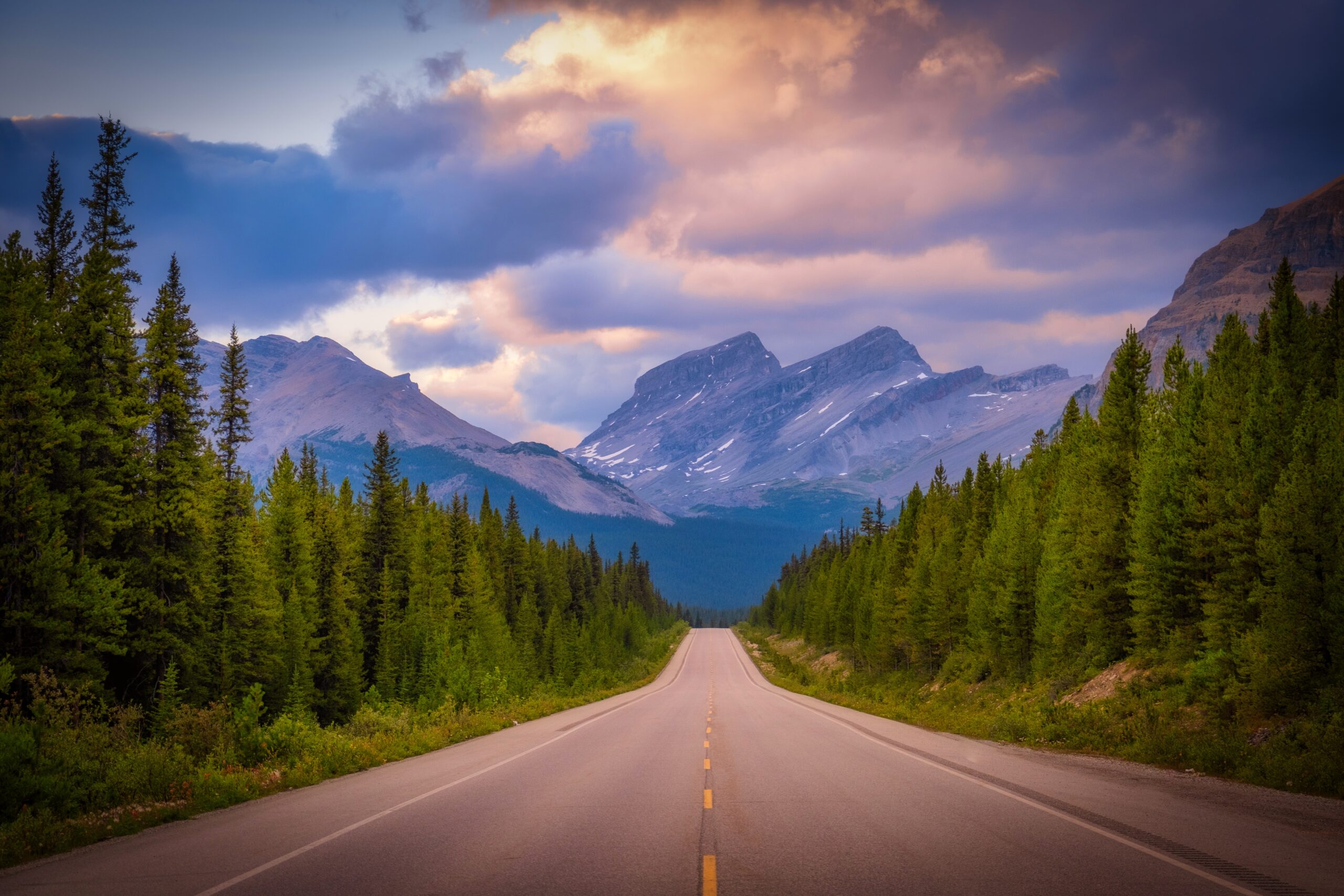 The first time we visited Banff, we rented a car in Calgary. It was a great decision and allowed us to visit the destinations we wanted to see at our own pace. We could get to some places off the typical tourist trail that the buses do not frequent.
It was also winter, so public transport was a lot more limited than in the summer. That's not to say that it's impossible to see the sights without your own car, because it definitely is possible in Banff to see many of them, especially if you plan on staying downtown most of the time, but having a car rental is certainly more enjoyable.
If you are visiting Banff in the summer and plan to stroll Banff Avenue in the evening, and go to popular sights like Lake Louise, Moraine Lake, and Johnston Canyon and don't mind renting a bike, or taking public transport, to get around to Lake Minnewanka or Two Jack Lake, you should be okay without a car in Banff, though it will still limit you.
In the winter if you plan to spend most of your time downtown, and at the ski resorts then you can visit Banff without a car as there are ski shuttle services from downtown. Though bus services and tours are more limited in the winter.
If you want to have the freedom to hop in the car and take off whenever you want and go where the wind takes you, it's best to rent a car for Banff, no matter the season. Sometimes (particularly in winter), you can find great deals on car rental Banff rates!
---
How Do I Rent a Car in Banff?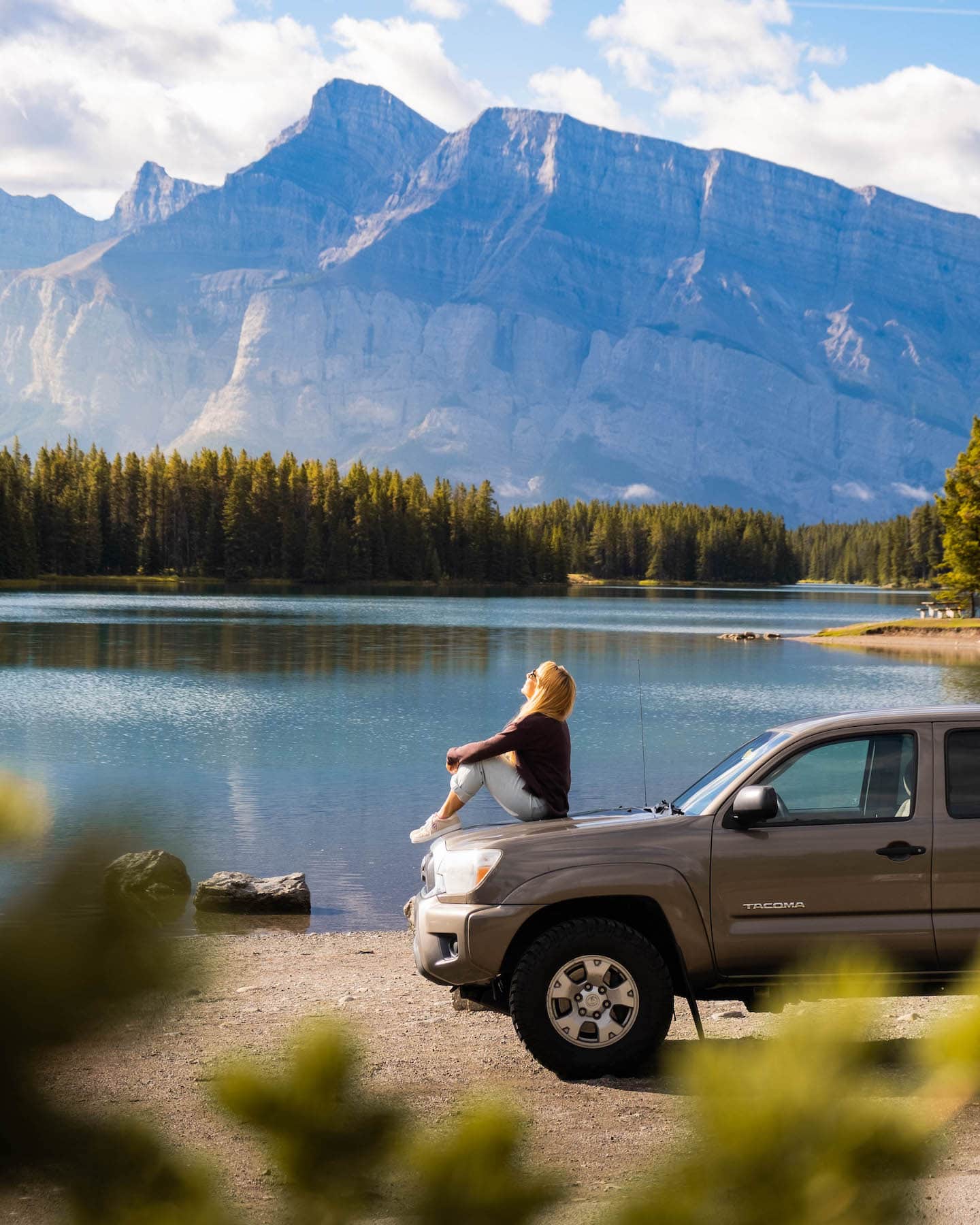 Third party sites like Kayak and RentalCars.com search car companies and find the best price for you. The Calgary International Airport is the most common place to rent a car for traveling around Banff. Under pickup location, select YYC.
You can also just select "Calgary," which will search for car rental pick-up and drop-off locations in all of Calgary for a lower price.
While renting away from the airport is a cheaper option, sometimes it's more of a hassle to land in a new destination and take a taxi to the car rental location in the city. I find it easier and simpler just to rent from the airport even if there is a surcharge. You'll have to plan your itinerary and see if the cost savings outweigh the time you'll spend to do this.
There are also car rental locations in both Banff and Canmore, but they are limited and typically cost more. Plus, you will spend quite a bit on getting yourself to Banff or Canmore from Calgary on either the Banff Airporter, a bus service, or public transport. So you will have to do your research to see all options.
My favorite company to rent a car from in Canada is Enterprise; we have always had good experiences with them.
Car Rental at the Calgary Airport
For airport rentals, you can reserve through Kayak and RentalCars.com. The Calgary Airport is one of the most chill, quietest airports I have ever been in, amazing for such a large city.
Navigating your way to the car rental section of the arrivals terminal in Calgary is easy and stress-free. These desks are well-staffed, friendly, and seldom yield a line.
What Rental Car Companies Rent Cars at the Calgary International Airport?
Avis, Enterprise, Thrifty, Dollar, Budget, and National are some of the major car companies available to rent a car from at the Calgary International Airport. There are also some smaller companies like ACE and Routes Car Rental that are often slightly cheaper than the established car rental companies.
Car Rentals in Banff and Canmore
Enterprise, Avis, and Hertz are the prominent car rental companies in Banff. They are all located downtown and easy to get to once in Banff. Enterprise is the only car rental company in Canmore.
For Larger Group Bookings
Check out the car sharing website, Turo. They have many filters so you can rent vans and larger vehicles for big groups.
---
Should I Rent a Car in Banff in the Winter?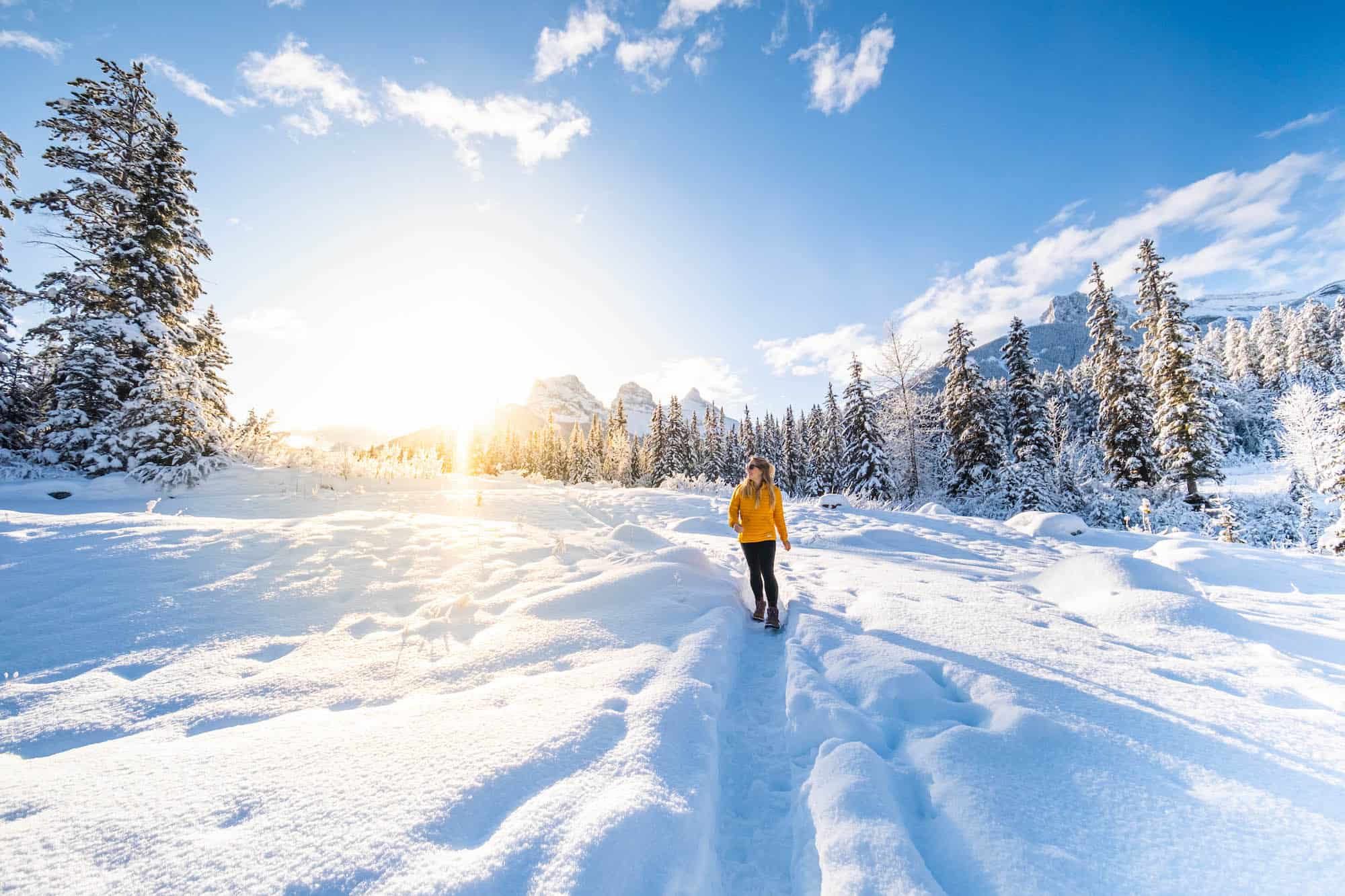 If you are not experienced with driving in winter conditions, you may want to reconsider driving in Alberta in the winter. Road conditions can change quickly in the mountains, and you don't want to be caught out in a winter storm on your vacation if you are unprepared. If you plan on driving in the winter in Banff winter tires, or at least all seasons, are a must on your rental.
When booking a rental car in Canada, it's essential to pick a car that is suitable for the time of your visit. If you are visiting Banff or any mountains in Canada, a 4×4 vehicle should be considered. Four-wheel drive vehicles cost more, but they can be necessary for road trips in the mountains.
If you don't want to rent a 4×4, at the very least, get a car with snow tires in the winter. Remember that just because you rent a car in Canada in February doesn't mean you will automatically be given snow tires by the rental agency.
You have to specifically request these from the rental agency, and they may carry an additional fee. Some provinces in Canada, like British Columbia, actually require snow tires on your car when traveling in the winter on certain roads.
Although winter tires are not required in Alberta, snow tires or chains are required by law for travel on Hwy #93N / Icefields Parkway and Hwy #93S / Banff-Windermere Highway between November 1st and March 31st.
In the summertime, a standard sedan rental will work fine just about anywhere in Canada.
---
Do I Need Winter Tires to Drive in Banff?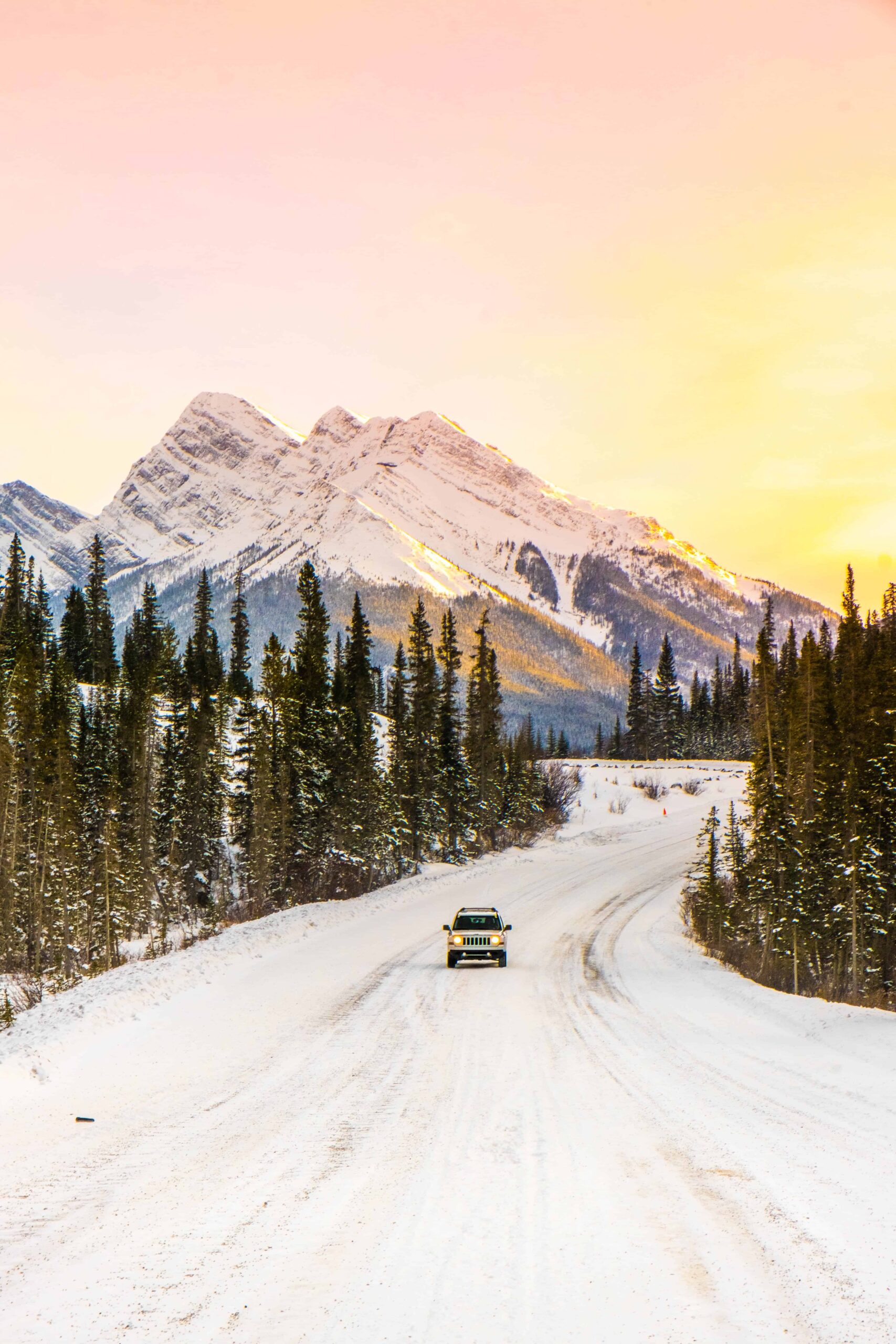 If you are visiting Banff between November and April, you 100% should have winter tires or at the very least all-weather tires on your vehicle. The province of Alberta does not make it mandatory to be equipped during the winter months, but regardless of this, you should be prepared for driving in the mountains.
The roads can get gnarly and dangerous as the snow falls, and you'll want to have tires with improved traction and control. If you are driving into British Columbia, you need to do your research based on where you go. Winter tires or chains are required on most routes in British Columbia from October 1 to April 30.
*Although winter tires are not required in Alberta, snow tires or chains are required by law for travel on Hwy #93N / Icefields Parkway and Hwy #93S / Banff-Windermere Highway between November 1st and March 31st.
---
Car Rental Banff Insurance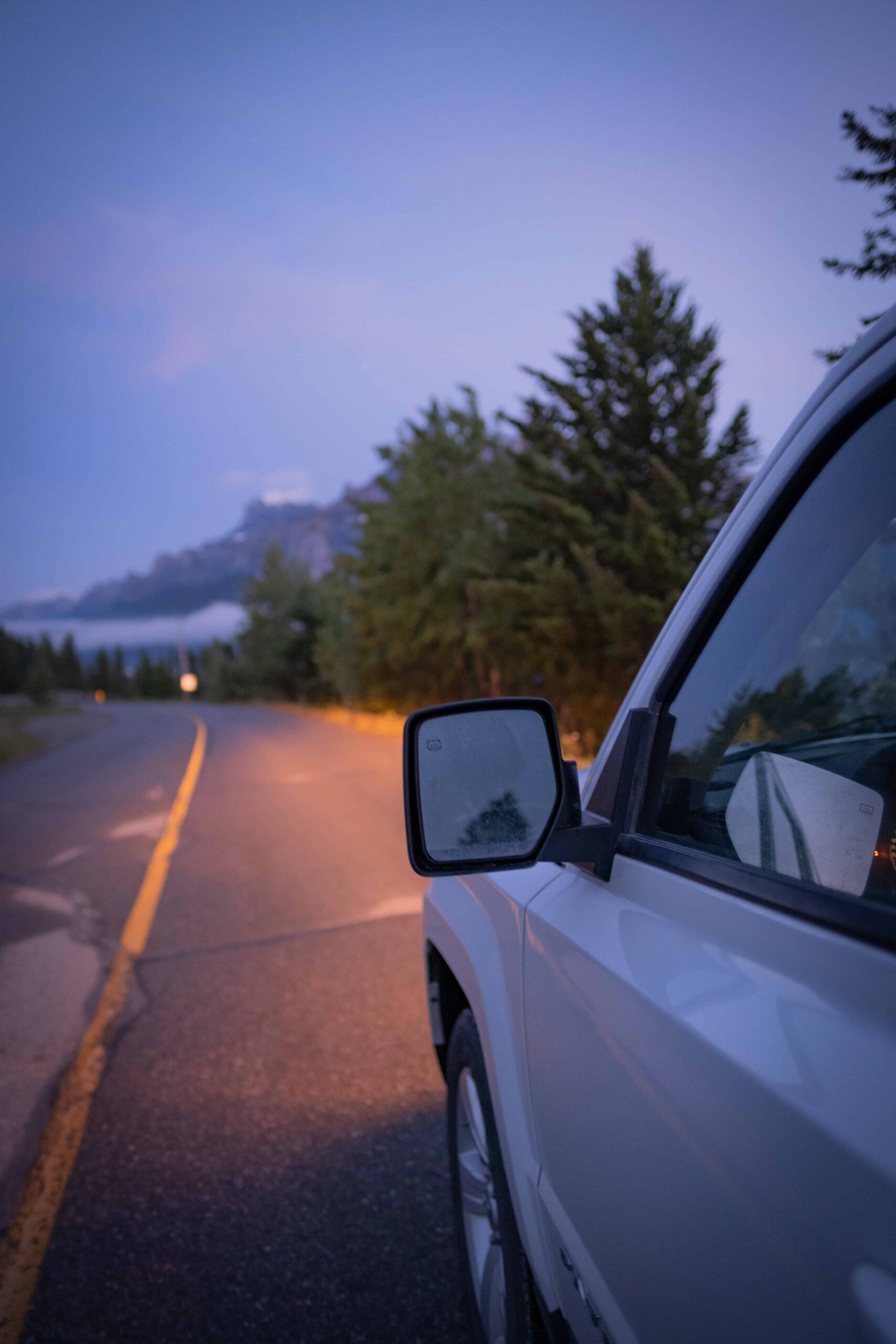 Damage Waiver (DW) insurance is always offered at the time of rental for an additional daily charge. Damage Waiver is there to reduce your liability if you damage or lose the rental car. You don't have to purchase DW; it is optional and usually costs between $10-30 CAD per day of rental.
If you have a US credit card, it's possible you already have DW insurance and don't know it! It's worth it to check your documentation and call your credit card company to find out. It's even worth considering signing up for a new credit card that does offer this.
If you're already covered, take a copy of the paperwork as proof, though we have never been asked for this proof. Every time we have rented a car in Canada, we decline any extra insurance knowing our credit card will cover us. The rental car agency never pushes back and sends us on our way!
Bringing me to my next point – credit cards with primary rental insurance. The Chase Sapphire Reserve and the Capital One Venture X are my favorite travel credit card for many reasons, but the primary rental insurance is one of its best perks (including Priority Pass membership). When you put your rental car on your Chase Sapphire Reserve card or Capital One Venture X, you get primary coverage around the world up to $75,000.
10 Best Rewards Credit Cards for Travel
---
How Much Does it Cost to Rent a Car in Banff?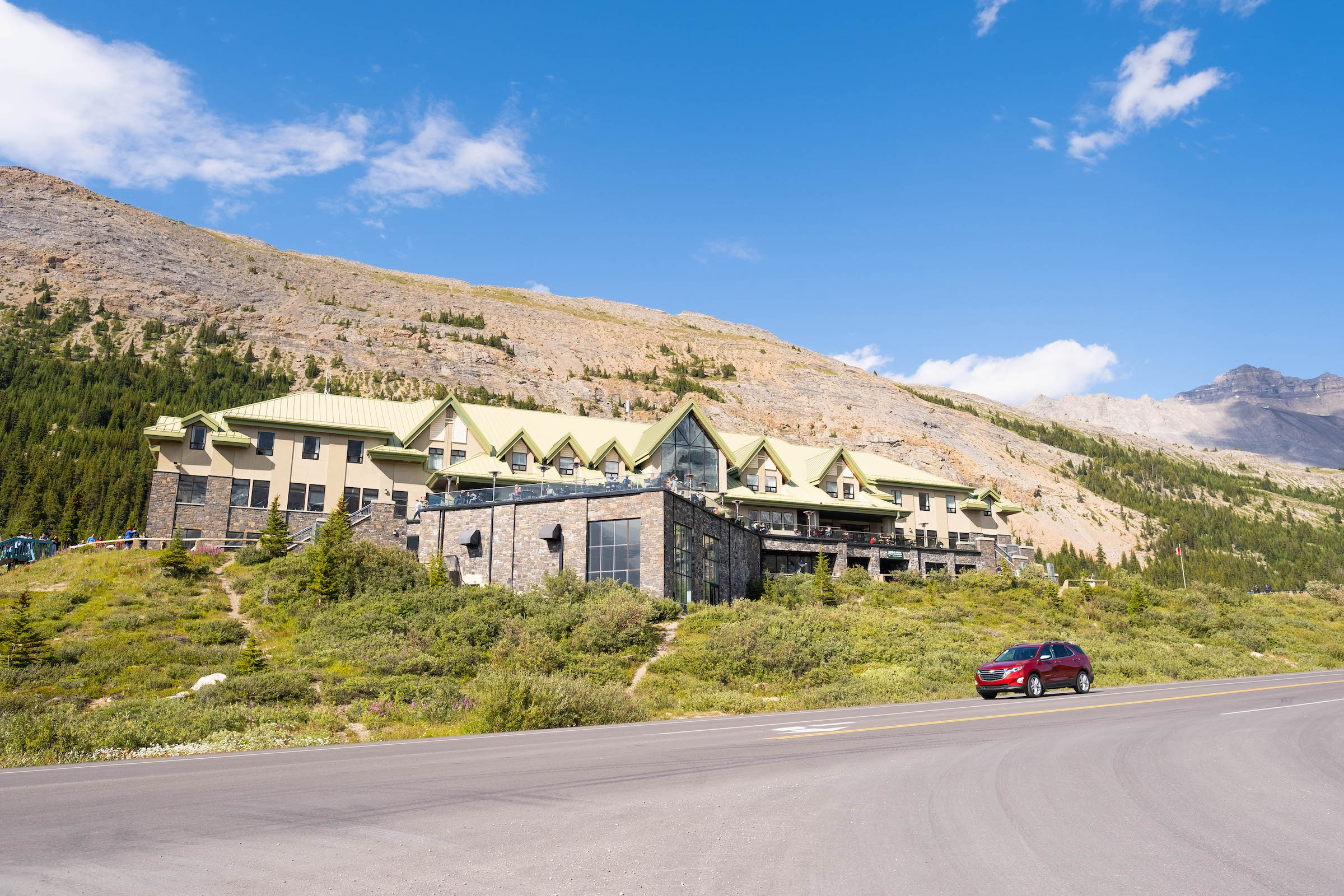 The cost for a car rental in Banff depends on the season and what type of vehicle you want! In the summer, your rental car will likely be mhigher than in the shoulder and winter seasons.
We've scored great deals in Canada but also paid quite a bit during times. Our last rental cost us $30 CAD a day in the winter, but I've seen them go above $150 per day in the summer. Some tips to save on car rental prices in Canada:
The sooner you book, the better.
You can always cancel your rental car if need be.
Do searches on Kayak and RentalCars.com and compare.
Book online for the best rates. Walking up to the counter typically yields higher prices.
Stick to one driver, adding additional drivers typically will add costs.
Return and drop off in the same location. One way drop offs incur higher charges.
If time is not of the essence, it may be worth renting a car in Downtown Calgary to save on airport surcharges.
---
Is Driving in Canada like Driving in the United States?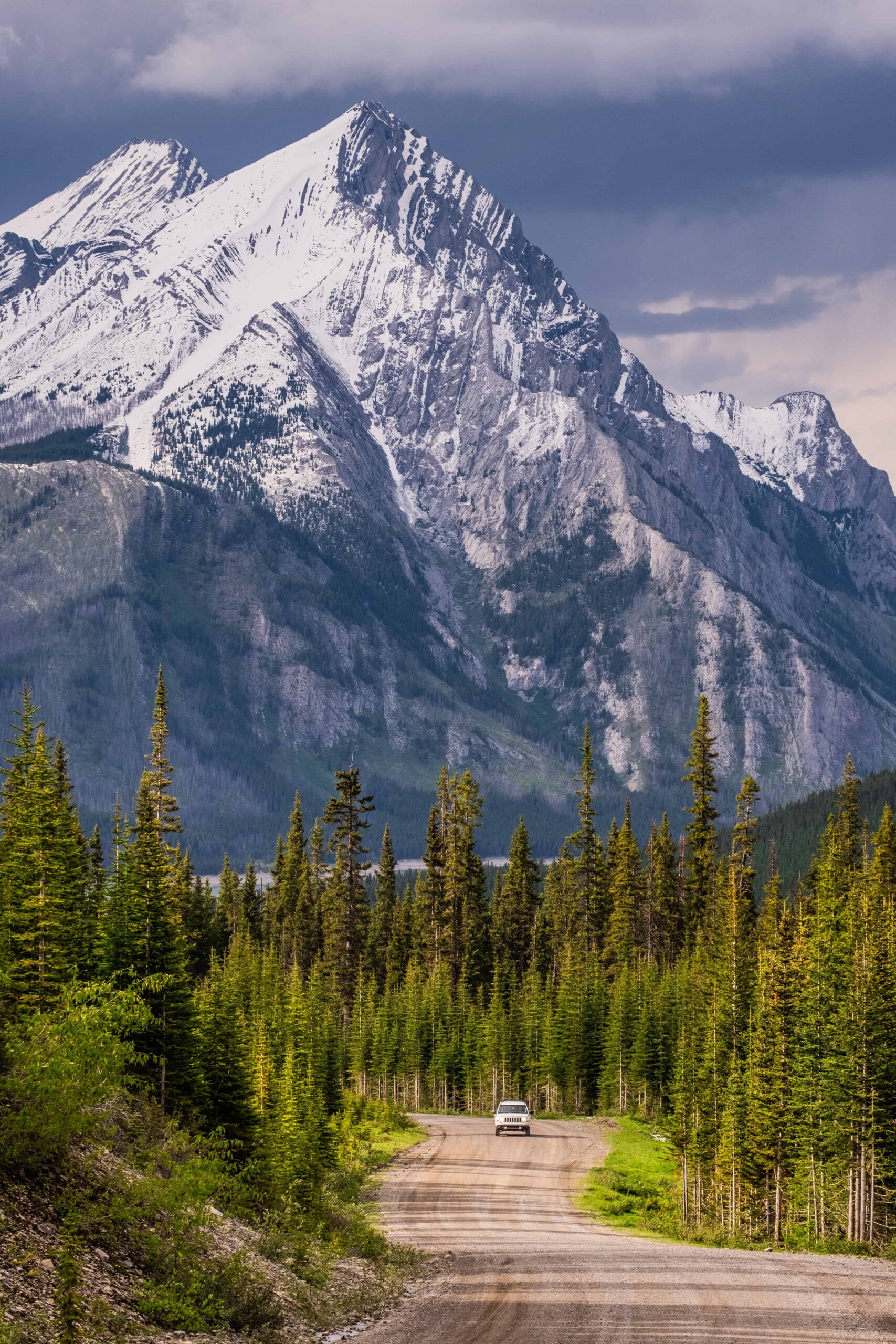 Being an American that moved to Canada, I would say driving in Canada is exactly like driving in the United States. Cars drive on the right side of the road, with the steering wheel on the left side of the vehicle.
All traffic laws and rules are almost identical. So if you are an American visitor, you shouldn't have any trouble driving in Canada.
---
Five Reasons Not to Rent a Car for Banff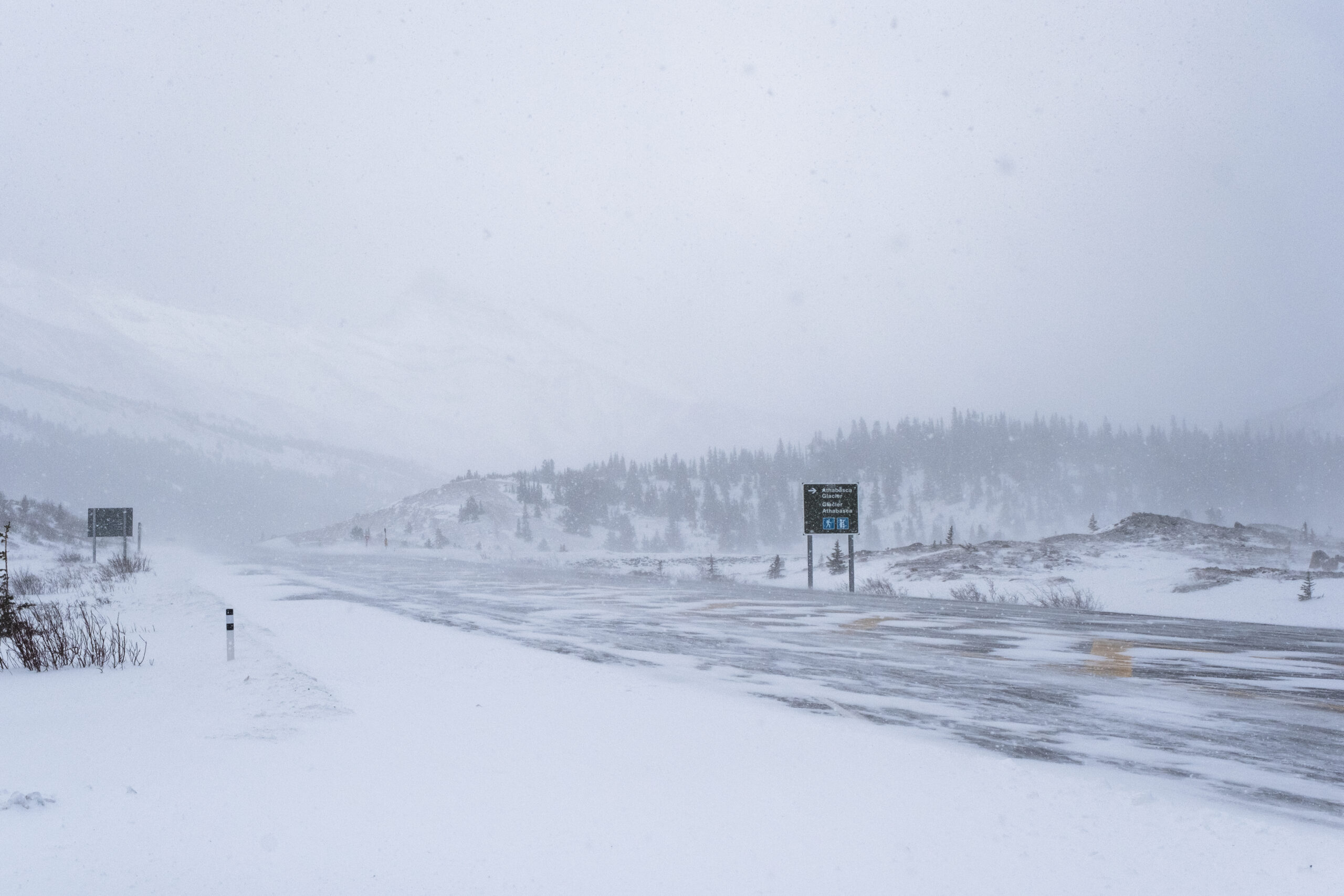 You are visiting in the winter and are not comfortable with winter driving.
You plan on spending most of your time in Downtown Banff, which is all walkable.
You plan on doing more tours and fewer individual trips. Most tours include hotel drop off and pick up.
Your main interests are sights like Lake Louise, Moraine Lake, and Johnston Canyon – all which have public transport to them in the summer.
You love to ride your bike! Many sights in Banff (Vermilion Lakes, Bow Valley Parkway, Lake Minnewanka, Two Jack Lake) are completely accessible by bike!
---
Seven Reasons Renting a Car in Banff is Awesome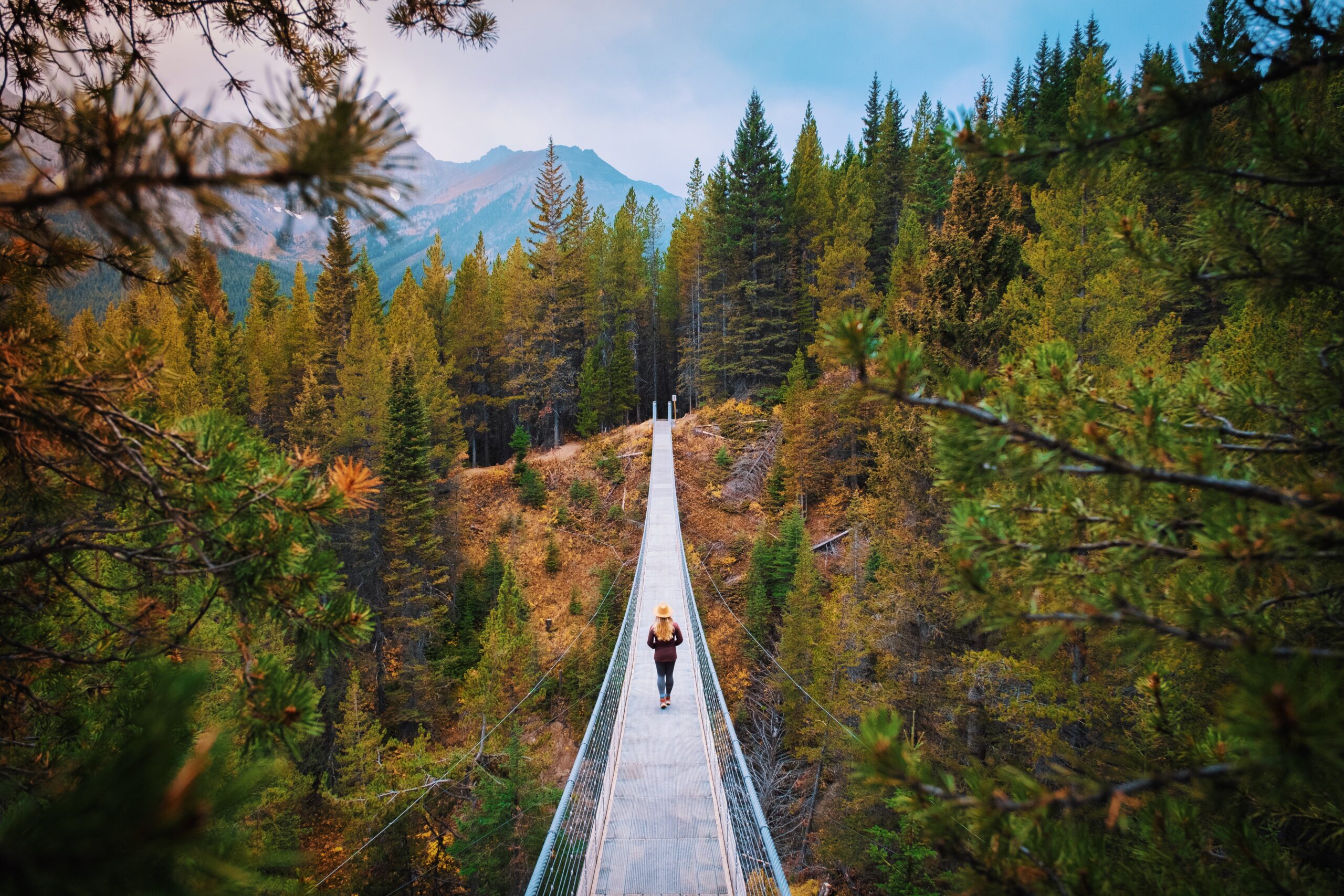 ---
Top Tips for Driving in Banff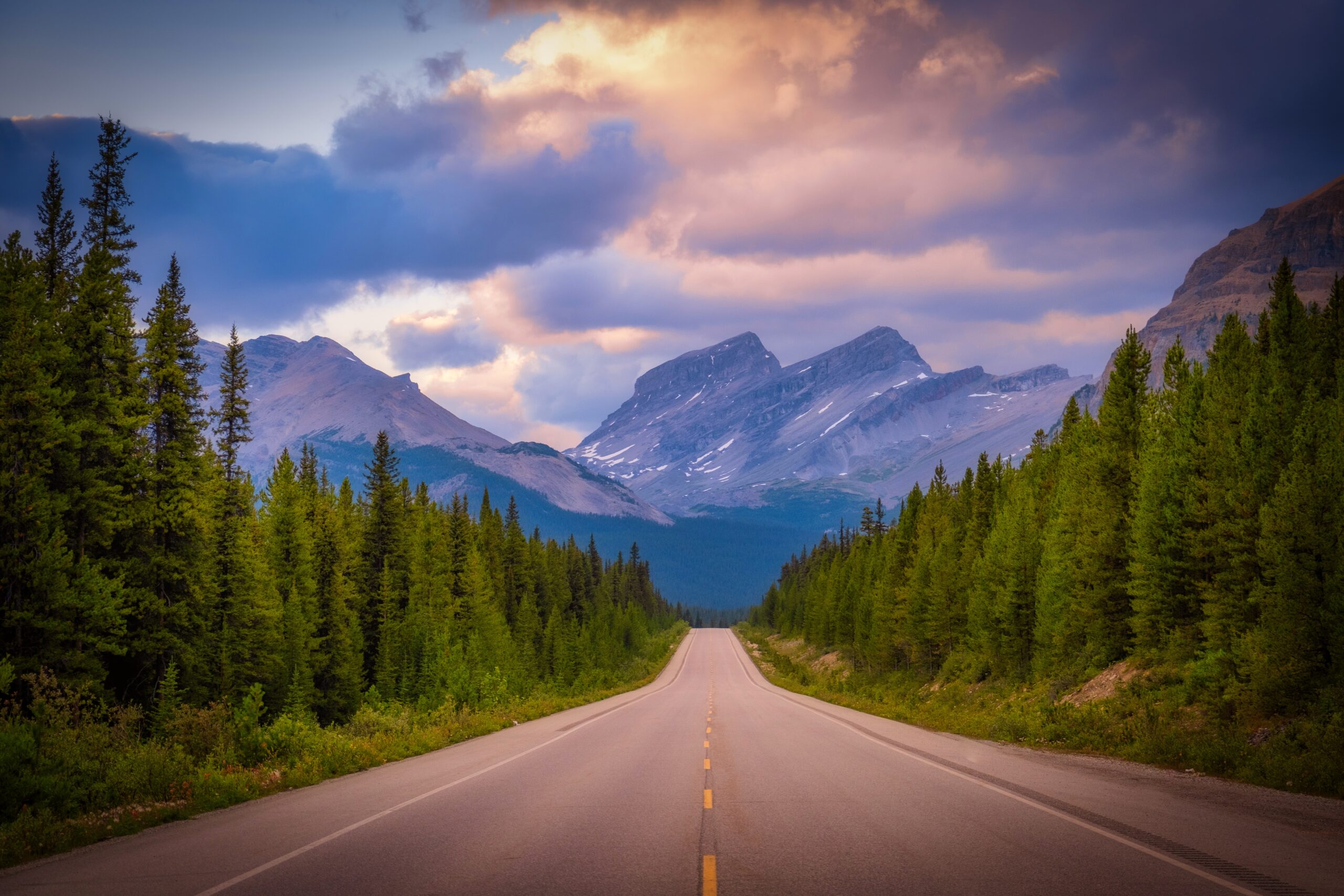 Always obey the speed limits posted. Not only is this for your safety, but the police are out in force especially on the Trans Canada at the end of the month. The speed limit on the Trans Canada when driving through Banff is 90 km per hour, but people speed all the time, about 80% of the time it is a tourist.
Be prepared. Conditions can change quickly in the mountains.
Cell phone service is unreliable in the mountains, and often unavailable, especially on the Icefields Parkway.
If you see wildlife on the side of the road, please reconsider stopping, especially if you are on the Trans Canada. Stopping for wildlife can back up traffic, cause accidents, and interfere with the natural movements of wildlife. If you are in a safe spot away from traffic pullover to shoulder, remain in your car, and stay only a few minutes and then move on.
Speaking of the Trans Canada don't just stop on the side of the road. This is a major highway and it's very dangerous to stop on the side of the road to take photos, no matter how beautiful the mountains may be. Despite the danger, we see it happen almost daily.
It's best to book a car in advance for lower prices and to make sure what you want is available.
If you need a larger car for a family then it's important to book in advance, especially in the summer.
Always inspect your rental car before taking it and note any damages with photos
A US license will let you rent a car easily in Canada, as well as an Australian licensee, EU license, and almost any license that is in English or French.
---
More on Renting a Car in Banff in the Winter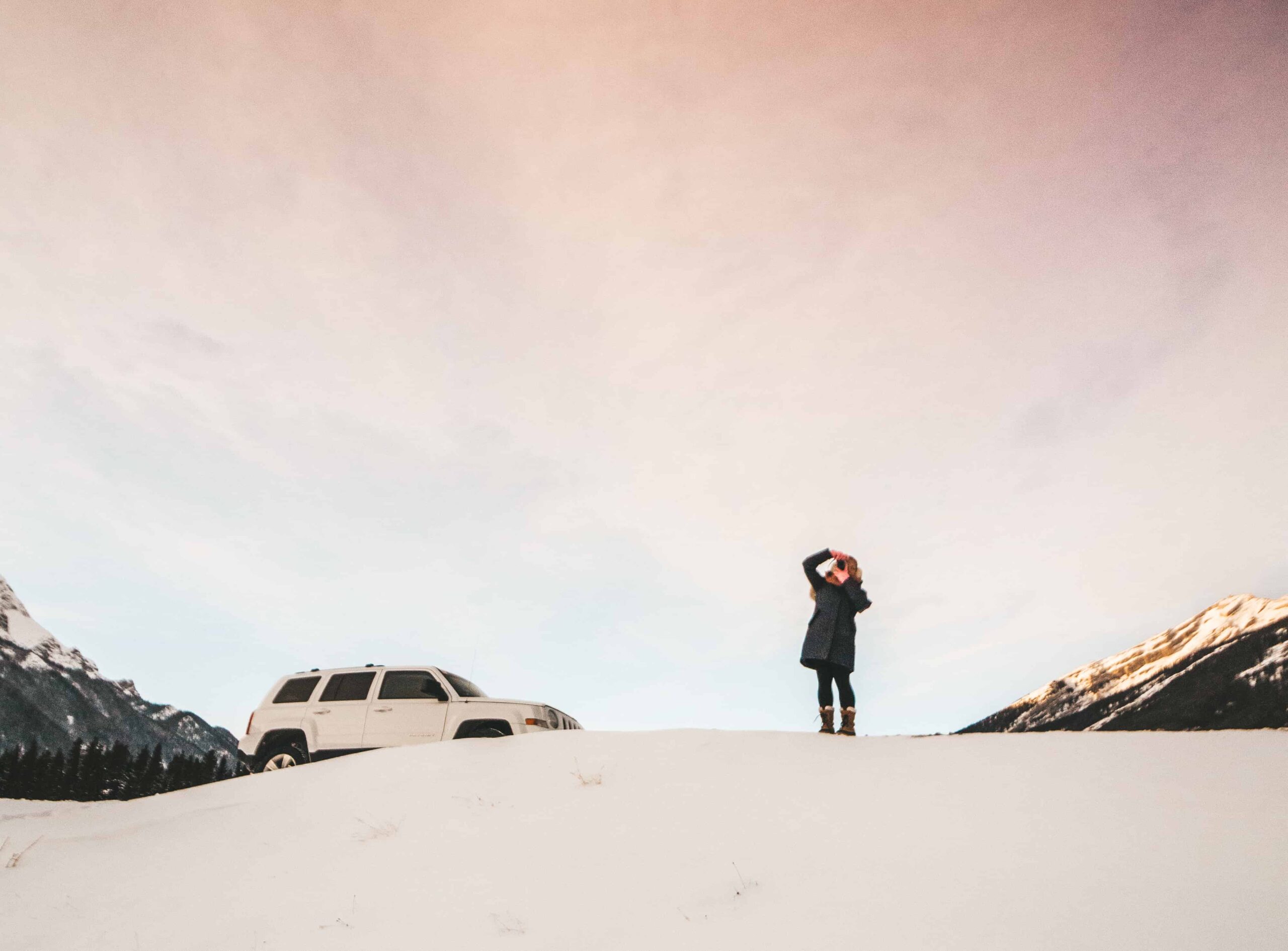 Canadian winters can be extremely harsh and dangerous for driving. If you are not an experienced winter driver and are planning on a magical Canadian winter trip you should take caution.
First, it's important to get the right kind of vehicle for winter travel. A four-wheel drive truck or SUV might seem excessive – but there is a reason everyone has them here! If you don't feel comfortable renting a larger car at least make sure your vehicle has winter tires.
Pay attention to road closures in the winter. Avalanches and high mountain passes pose a serious threat and if a road is closed there is always a reason. 5.11 Alberta is the best source of up to date traffic and road information.
If conditions are poor don't tailgate cars in front of you. Maintain a safe distance and only drive as fast as you are comfortable with. We've seen way too many accidents in the winter here.
If it is snowing too heavily and you don't feel comfortable driving pull over and wait out the storm. Better yet – don't leave your hotel! Getting in an accident is not worth your life so better to bundle up by the fire with a hot chocolate instead!
---
Drinking and Driving in Canada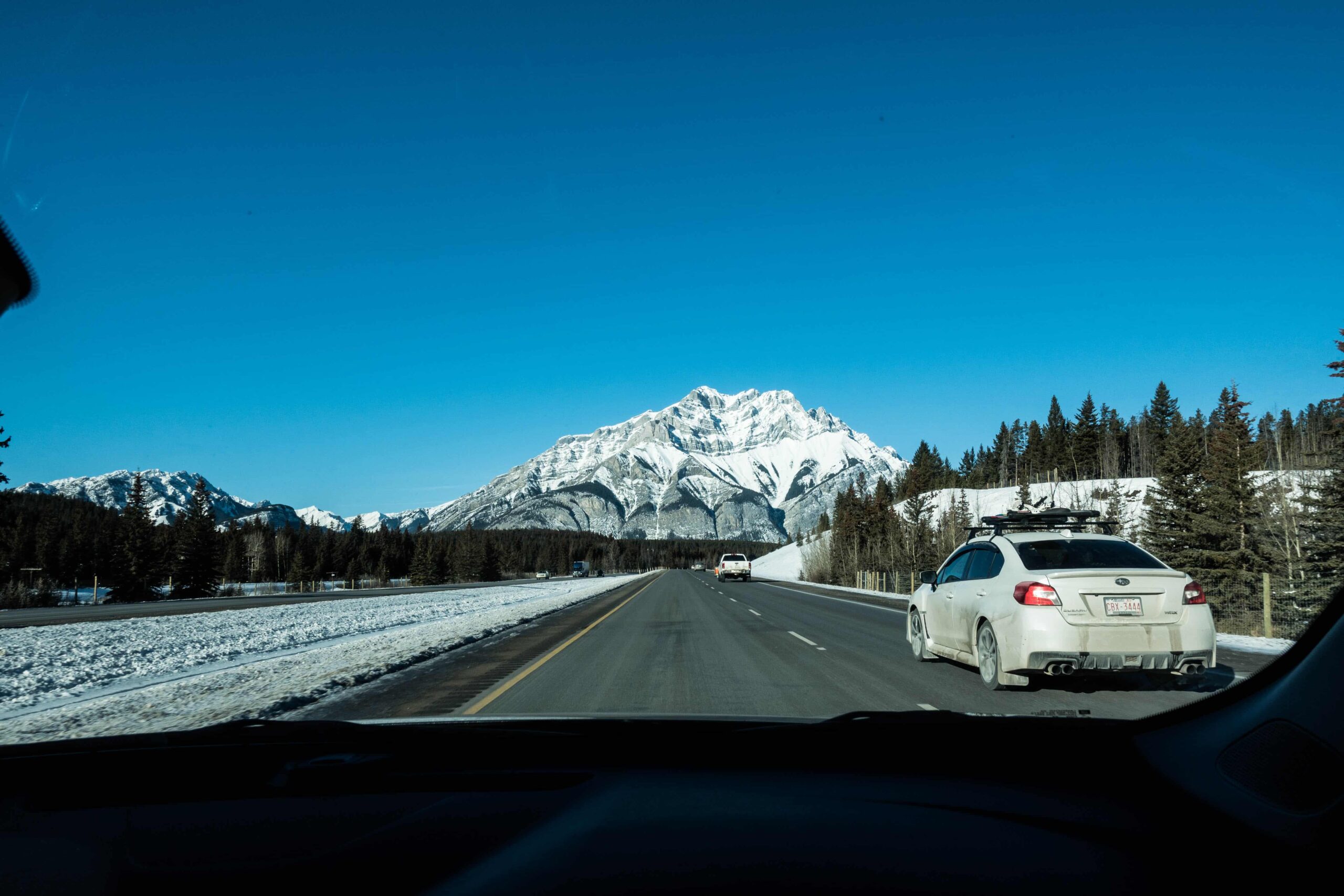 This should go without saying, but drinking and driving is a grave offense in Canada. In Canada, the maximum legal BAC is 80 milligrams of alcohol in 100 milliliters of blood (.08).
If you get caught driving with a BAC over this limit, it will likely result in a DUI and being hauled off to jail. Certainly ruining your vacation. There are no Ubers in Banff or Canmore, however there are a few taxi services. If you need a taxi in Canmore call Three Sisters Taxi, if you need one in Banff call Banff Taxi.
---
The Best Transport Options if You Opt Out of Renting a Car in Banff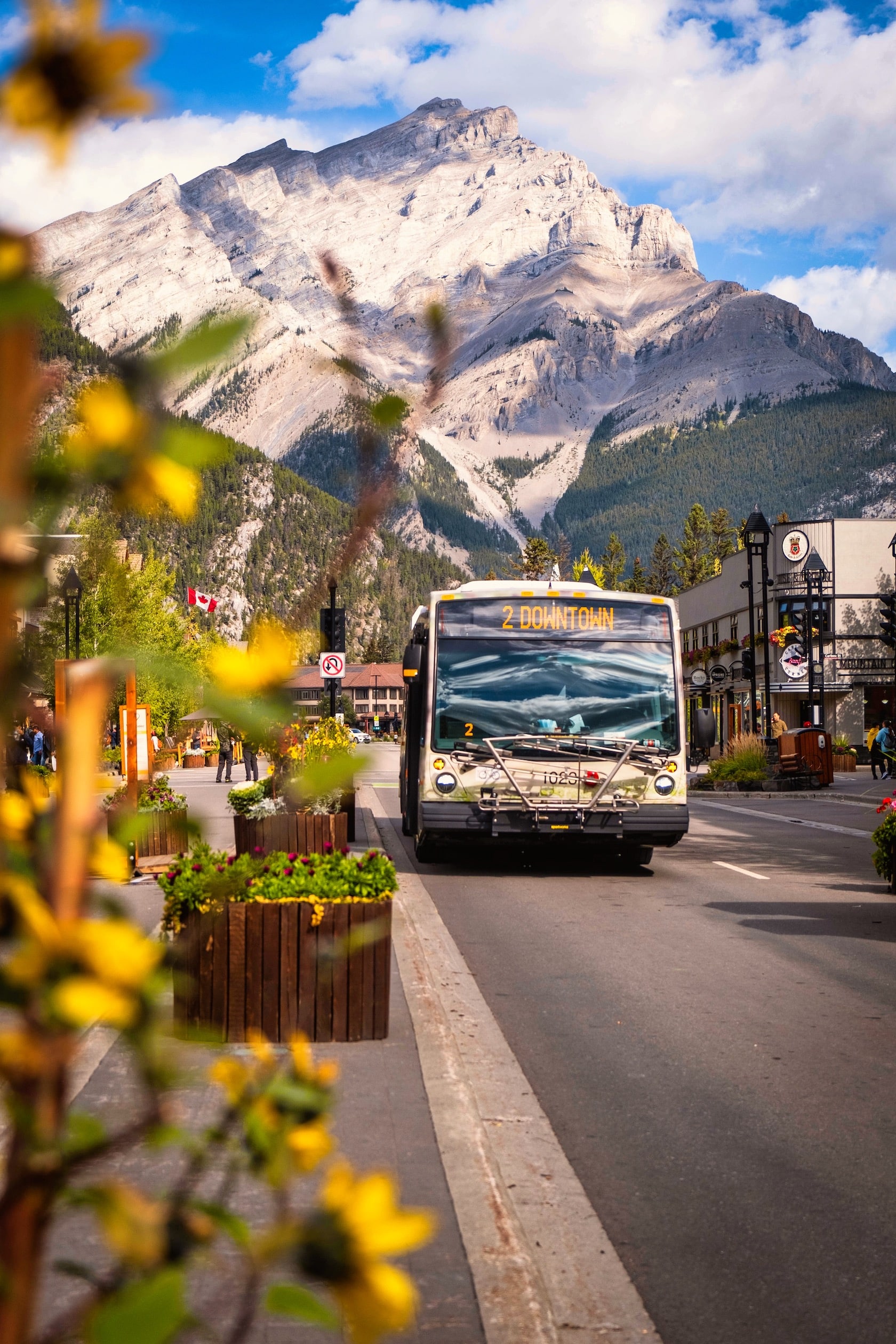 Roam Transit
Roam Transit is the public transport servicing Banff and Canmore. They have many routes to Moraine Lake, Lake Louise, Johnston Canyon, and Lake Minnewanka in the summer. Fares are affordable and are a great way to get around to the popular sights in the park and between Banff and Canmore.
Private Tour
There are many private tour options that offer free hotel pick up and drop off. Some reputable companies in Banff are Discover Banff Tours and Rad Adventures. You can also book tours with sites like Get Your Guide and Viator.
Rideshare
Poparide is a great rideshare option that allows you to connect with others. You can search for locations that you want to go to. Typically they are to more popular places like Lake Louise. Poparide prices vary, but it is charged by seat and we've seen rates go as low as $10. You can also feel free to join our private Facebook group, to connect with other travelers!
Bike
While biking has its limitations, it is certainly a nice way to get around Banff and Canmore. Some of our favorite cycling loops are the Bow Valley Parkway and Lake Minnewanka Loop Road.
If you are into mountain biking there are some fantastic mountain bike trails – some even connect Banff to Canmore! Banff Adventures and Snowtips Bactrax both offer bike rentals in Banff.
35 Best Canmore and Banff Bike Trails
---
Hopefully, this helped you with your car rental Banff questions.
If you have any other questions leave a comment or see our Canadian Rockies travel guide for more articles about photography spots, lakes, hikes, and everything else.
---
Plan Your Trip to the Canadian Rockies
↓ Join the community ↓
The Banff Blog Facebook Group is your headquarters for the Canadian Rockies' travel advice and information. Including hike info and off-season travel information. This is also where you can meet one another when you need adventure buddies.