You need to start your day with the perfect breakfast in Banff. Make sure to fuel up before tackling the mountains head to any one of these restaurants or cafes in Banff.
Of course, many will choose to dine at their hotel when breakfast is included. However, not everyone wants a lackluster breakfast buffet that can be hit or miss.
Read Also:
---
The Best Breakfast Spots in Banff
---
Whitebark Cafe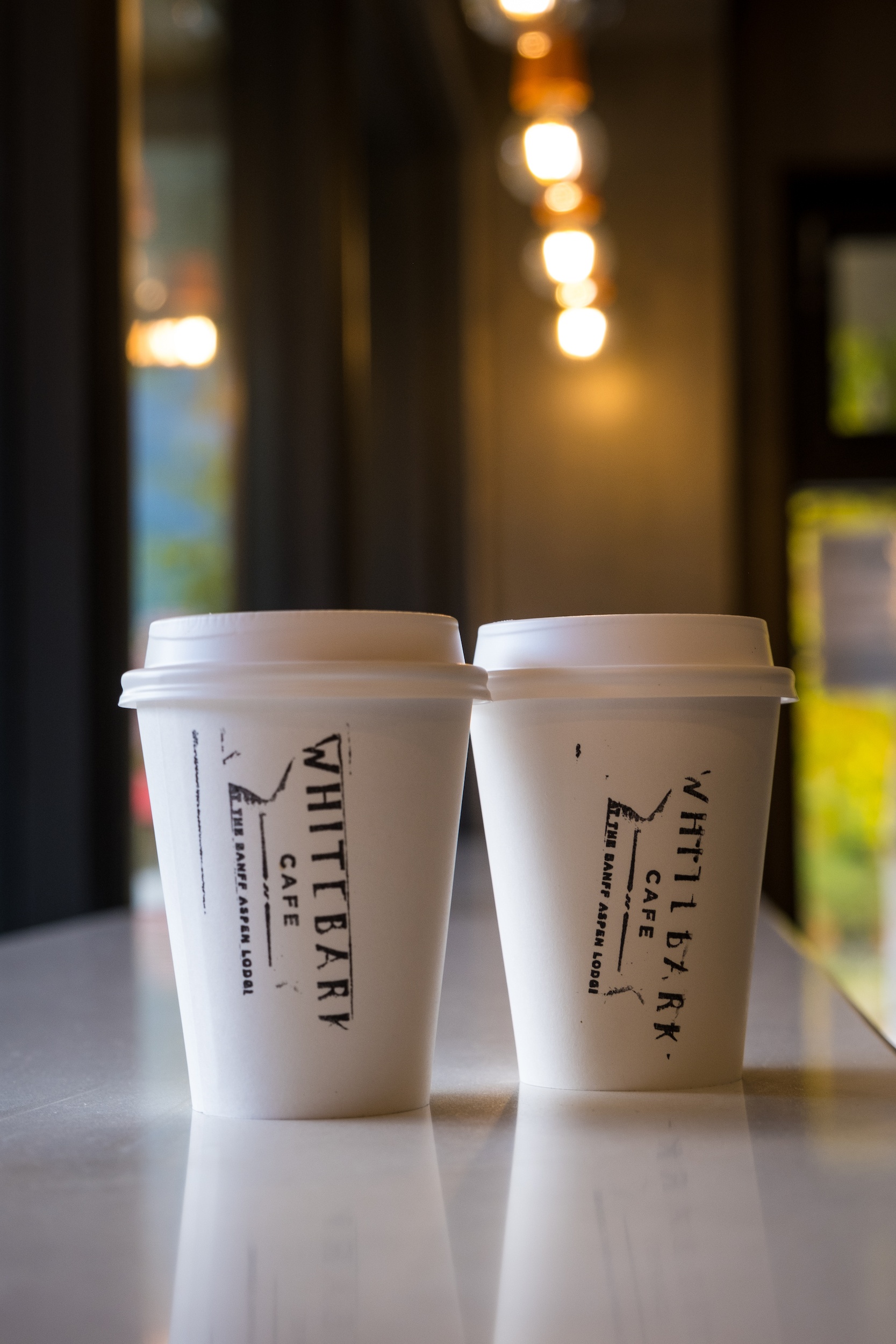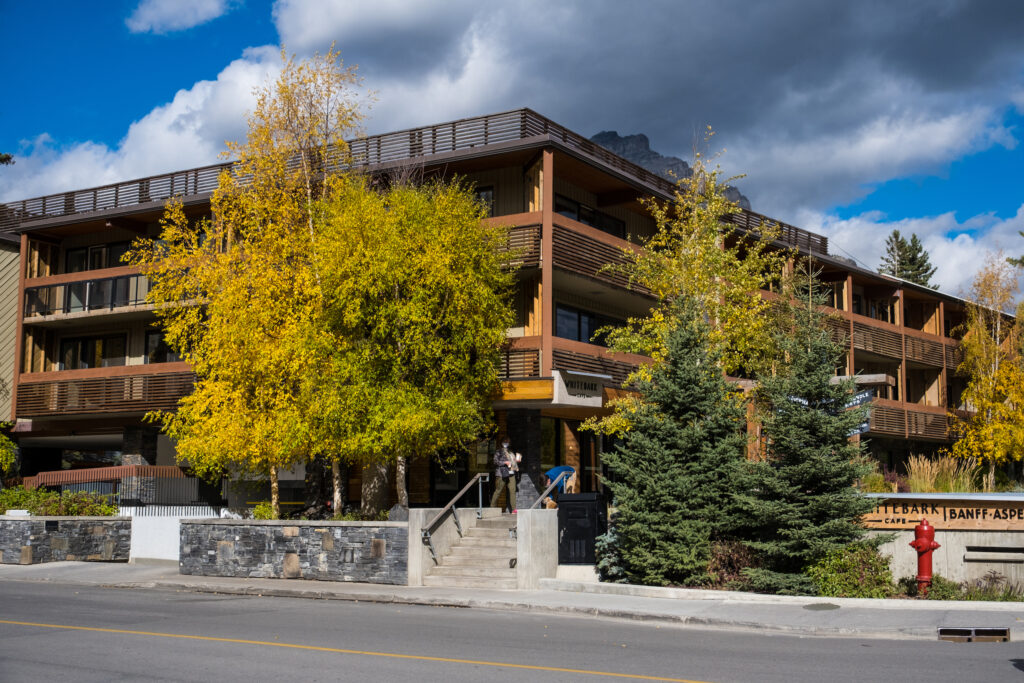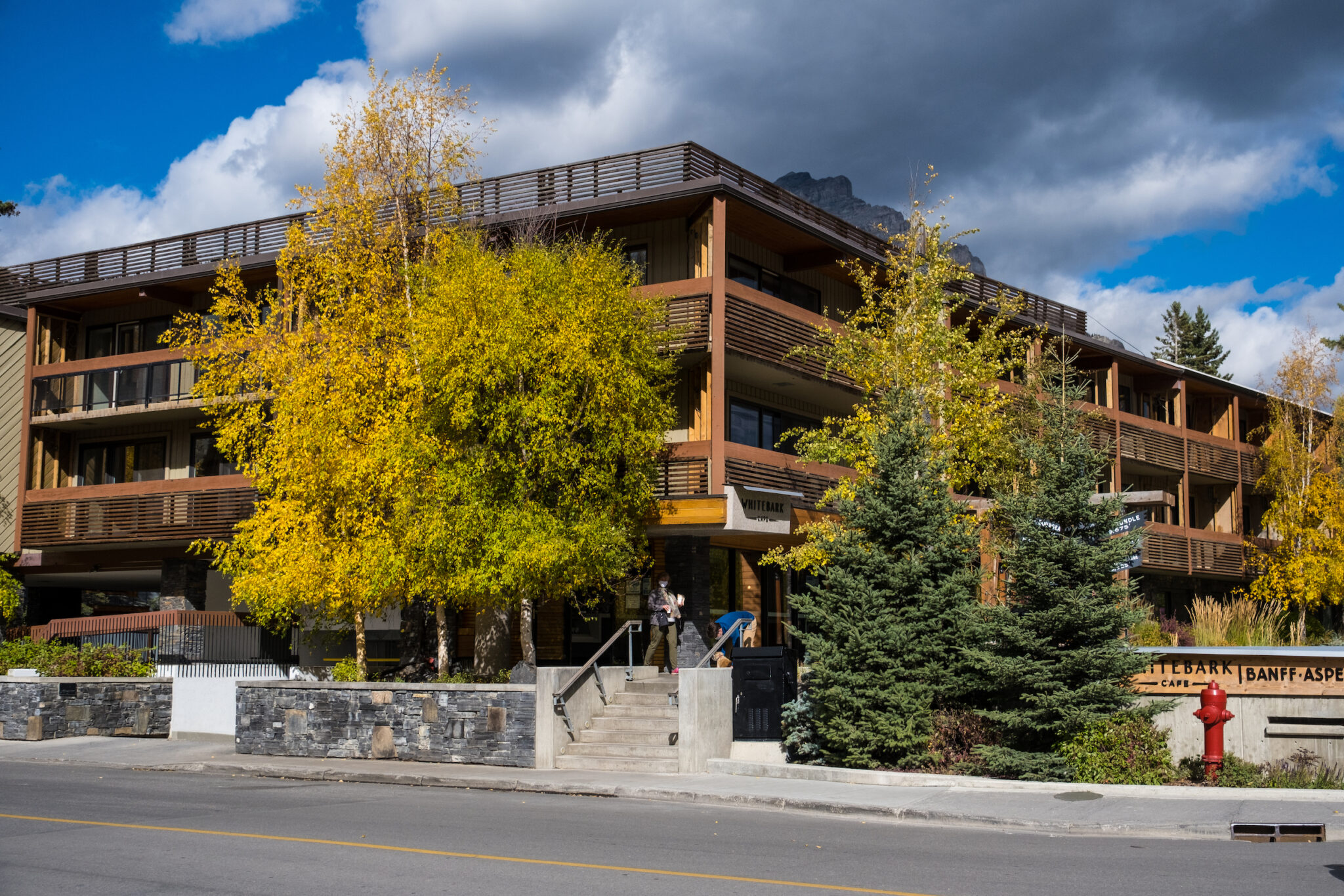 Location: 401 Banff Ave
Cuisine: Coffee
Price: $
Not so much a restaurant, but it is the best coffee shop in Banff. Whitebark has been known to deliver the best coffee in Banff for a while now. On our first trip to Banff before we made the move here, we stopped by for several top-ups. They serve fair-trade organic coffee from Moja Coffee in North Vancouver and loose leaf teas from Banff Tea Co.
They serve a number of nice pastries that include the occasional vegan or gluten-free option. If you like a light breakfast pick up pastry before you set off to tackle some of Banff's fantastic hiking trails. As far as espresso-based drinks like a cappuccino or flat white they definitely serve the best in the Banff. However, it's more a takeaway joint with only a small counter to sit and a few outdoor tables.
---
Tooloulous
Location: 204 Caribou Street
Cuisine: Cajun
Price: $$
Not many expect to find cajun food in the Canadian Rockies and the restaurant has an unassuming decor. However, Tooloulous has some solid cajun food on offer and serves up some of the best breakfast in Banff. The breakfast menu at Tooloulous is extensive and you have a seemingly endless selection of tantalizing breakfast dishes.
Expect a hearty breakfast and big portions. They have everything from a multitude of topped waffles and french toast to eggs benedict and breakfast poutine. Personally, I have a hard time ever turning down french toast! They also serve cajun comfort food items and fusion like sweet and spicy breakfast potatoes or a jambalaya omelet.
Since I'm from the South I always love some good comfort food, like tasty cornbread. Prices are pretty affordable too when you consider Banff can be pretty expensive for dining. This is my top suggestion for breakfast in Banff if it's not included in your accommodation.
---
Melissa's Missteak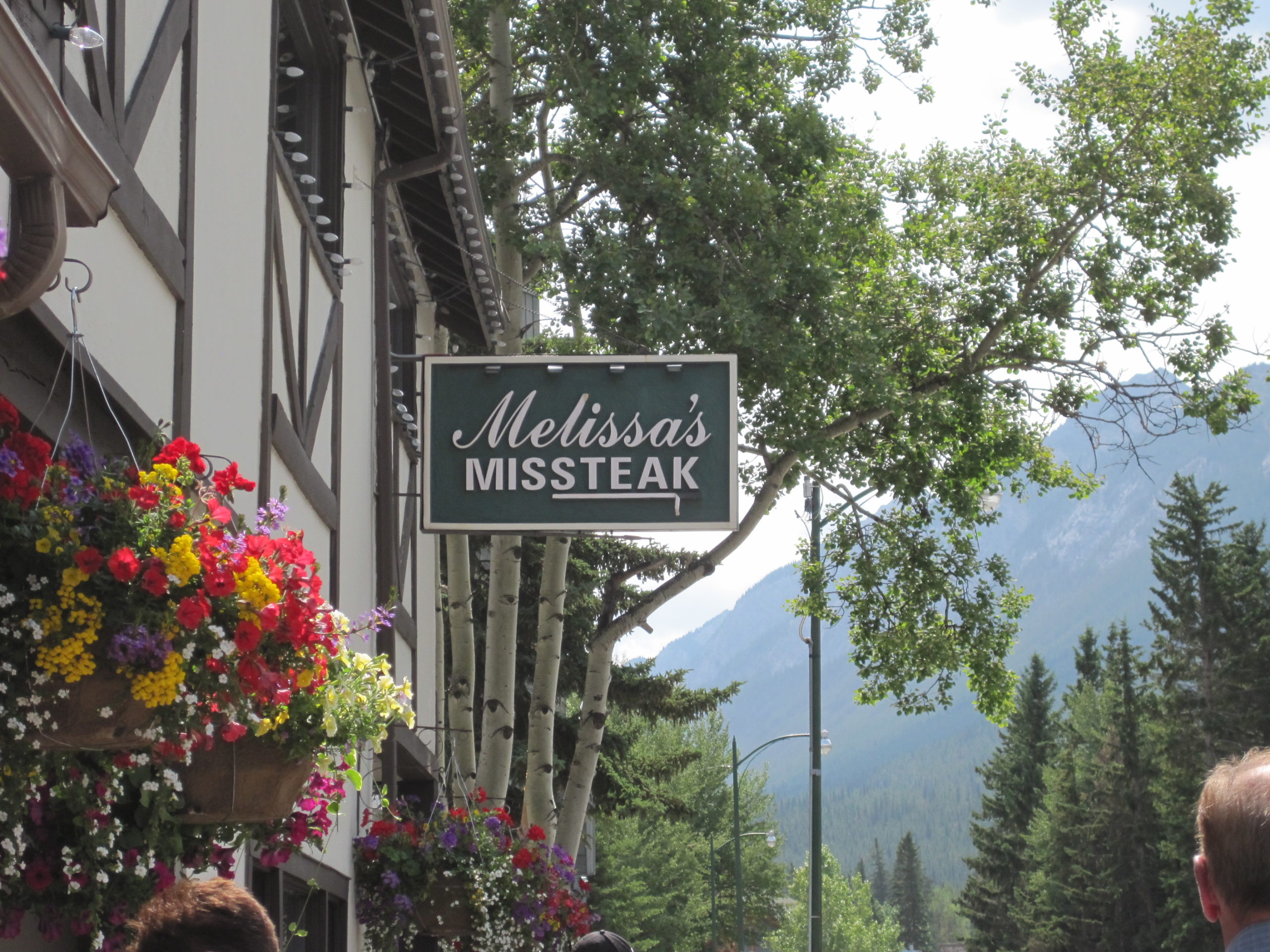 Location: 218 Lynx St
Cuisine: Steak / Breakfast
Price: $$
Melissa's Missteak is the classic breakfast spot in Banff and has been serving visitors to the town for decades. It's a solid spot to start your day with all the breakfast staples. You'll find generous servings of omelets, pancakes, waffles, eggs benedict, and more.
---
Juniper Bistro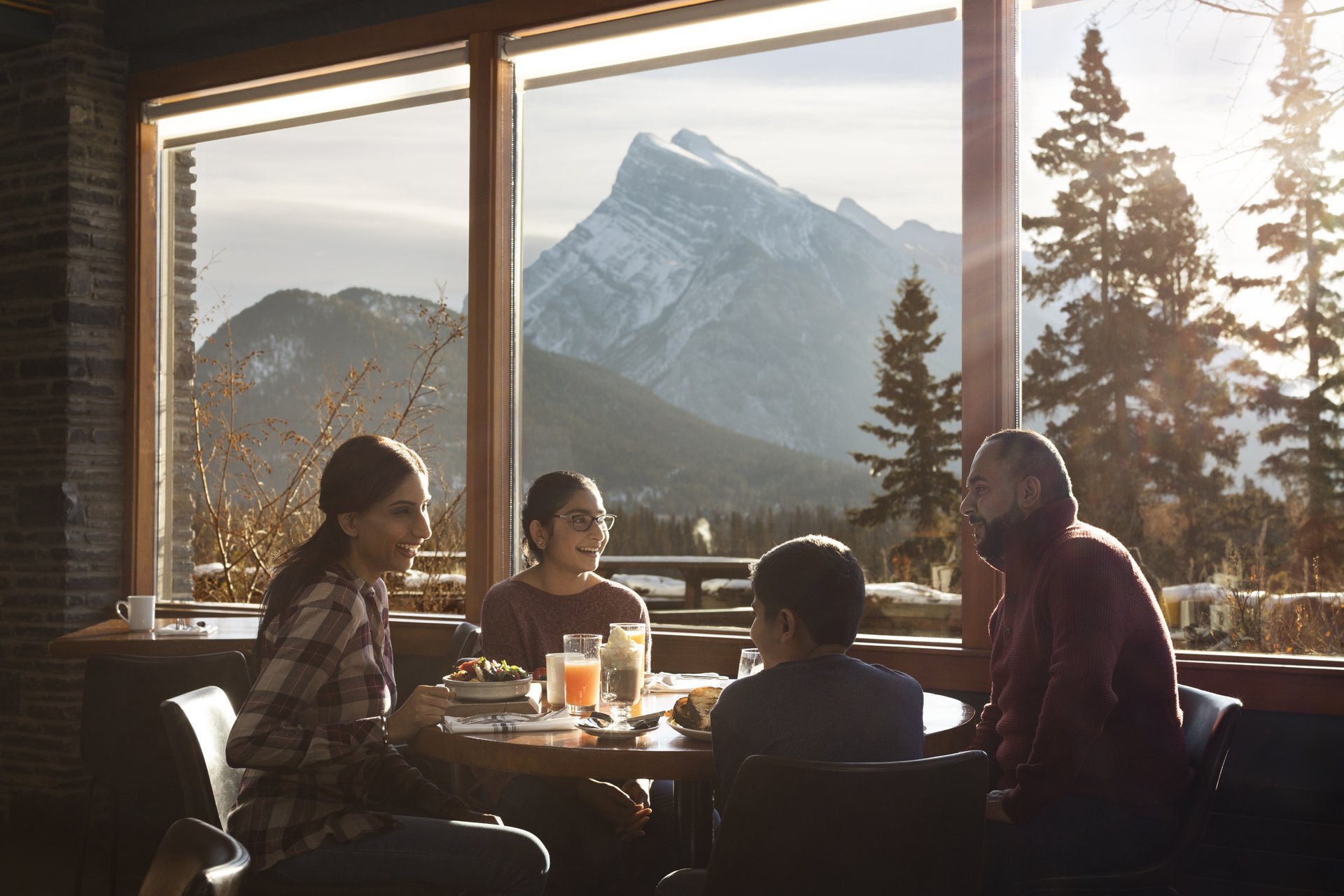 Location: 1 Juniper Way
Cuisine: Brunch/ Modern
Price: $$
For amazing breakfast views and some delicious breakfast head to the Juniper Bistro. The menu is not as extensive as some of the other options on this list, but it's more of a nice brunch spot for a special occasion.
You can find items on the menu like stuffed french toast, huevos rancheros, grilled avocado, and salmon eggs benedict. The restaurant and hotel are not located in the town center, but instead, it's across the TransCanada on the way to Mt Norquay.
---
The Bison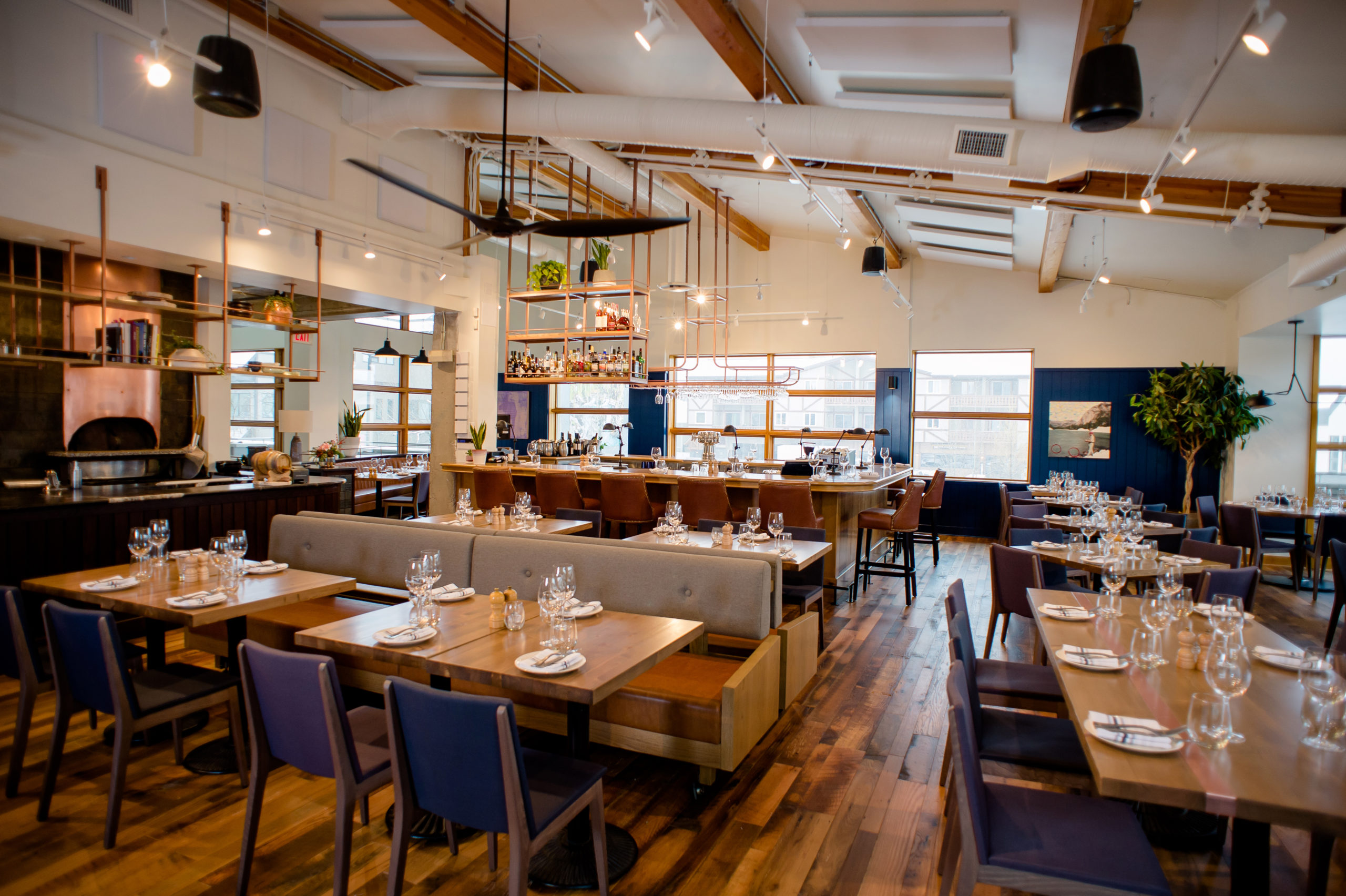 Location: 211 Bear Street
Cuisine: Canadian/ Americana
Price: $$$
The Bison serves us seasonal Canadian dishes with locally sourced ingredients. It's well known as the best spot in Banff for brunch on Sundays. The menu is more varied than several other restaurants in Banff with a wide range of options like vegan or vegetarian.
You'll find options like elk poutine, butternut bruschetta, duck breast, steelhead trout, and curry roasted cauliflower. It's a hip restaurant with tasty cocktails and wonderfully creative food options. It also happens to be one of our favorite restaurants in Banff.
---
Coyote's Southwestern Grill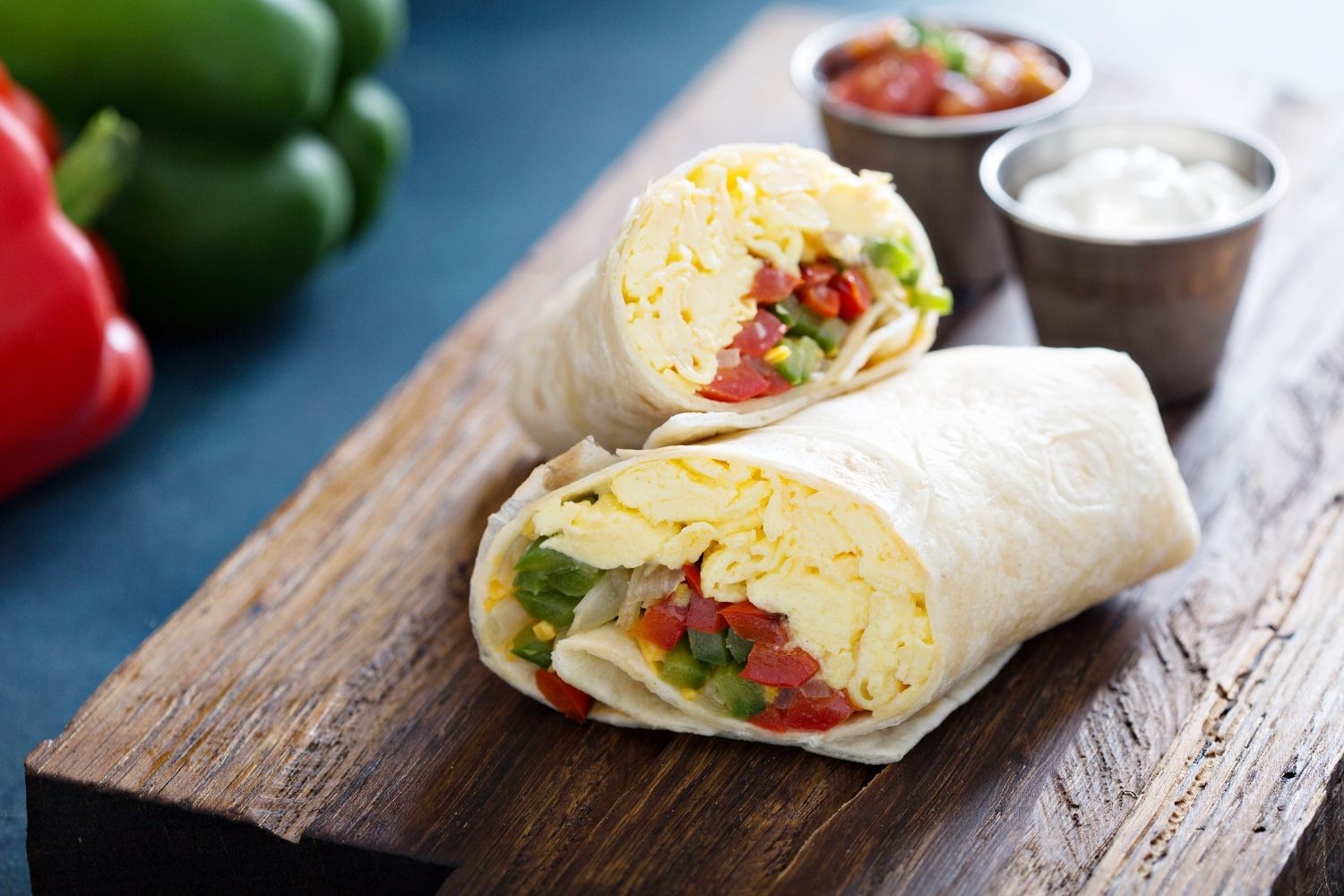 Location: 206 Caribou St
Cuisine: American Southwest
Price: $$
Always a solid option for breakfast in Banff, Coyote's Southwestern Grill dishes up tasty breakfast staples. To top it off you'll also find a nice mix of Southwestern-inspired dishes frittatas, breakfast burritos, huevos rancheros, and steak & eggs. There's no shortage of the usual staples amped up like stuffed french toast made from sourdough bread. I'm particularly fond of the chorizo sausage breakfast burrito!
---
The Vermilion Room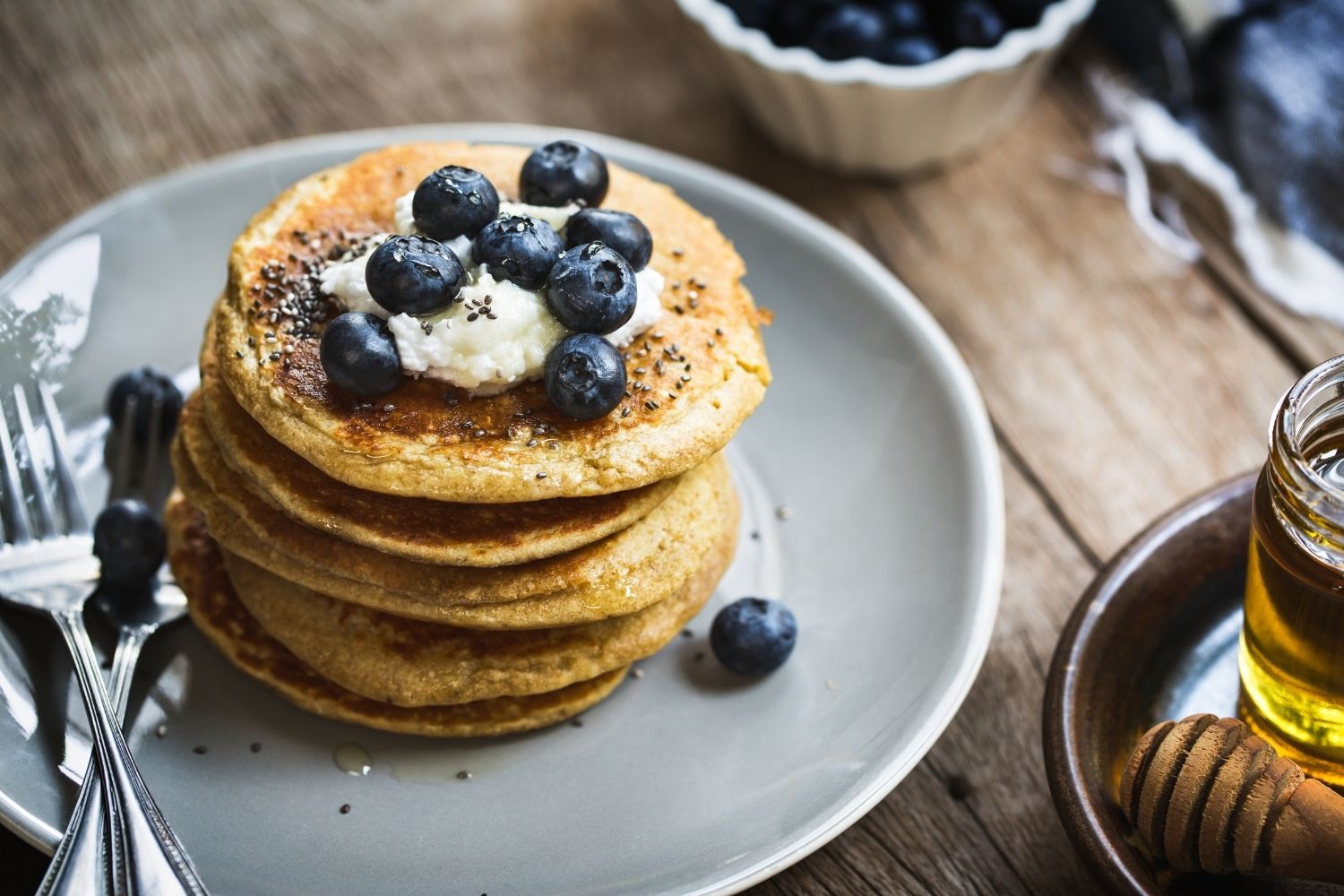 Location: Banff Springs Hotel
Cuisine: Breakfast / Americana
Price: $$$
Located in the Banff Springs Hotel the Vermilion Room is the best spot for an upscale breakfast in Banff. In particular, they serve up a bountiful Sunday brunch. It's a breakfast Buffet with an eye-watering spread. You'll find a nice variety of fresh inspired breakfast items from savory to delicious baked pastries. There is also an ala carte menu if you're not hungry enough for a buffet.
---
Nourish Bistro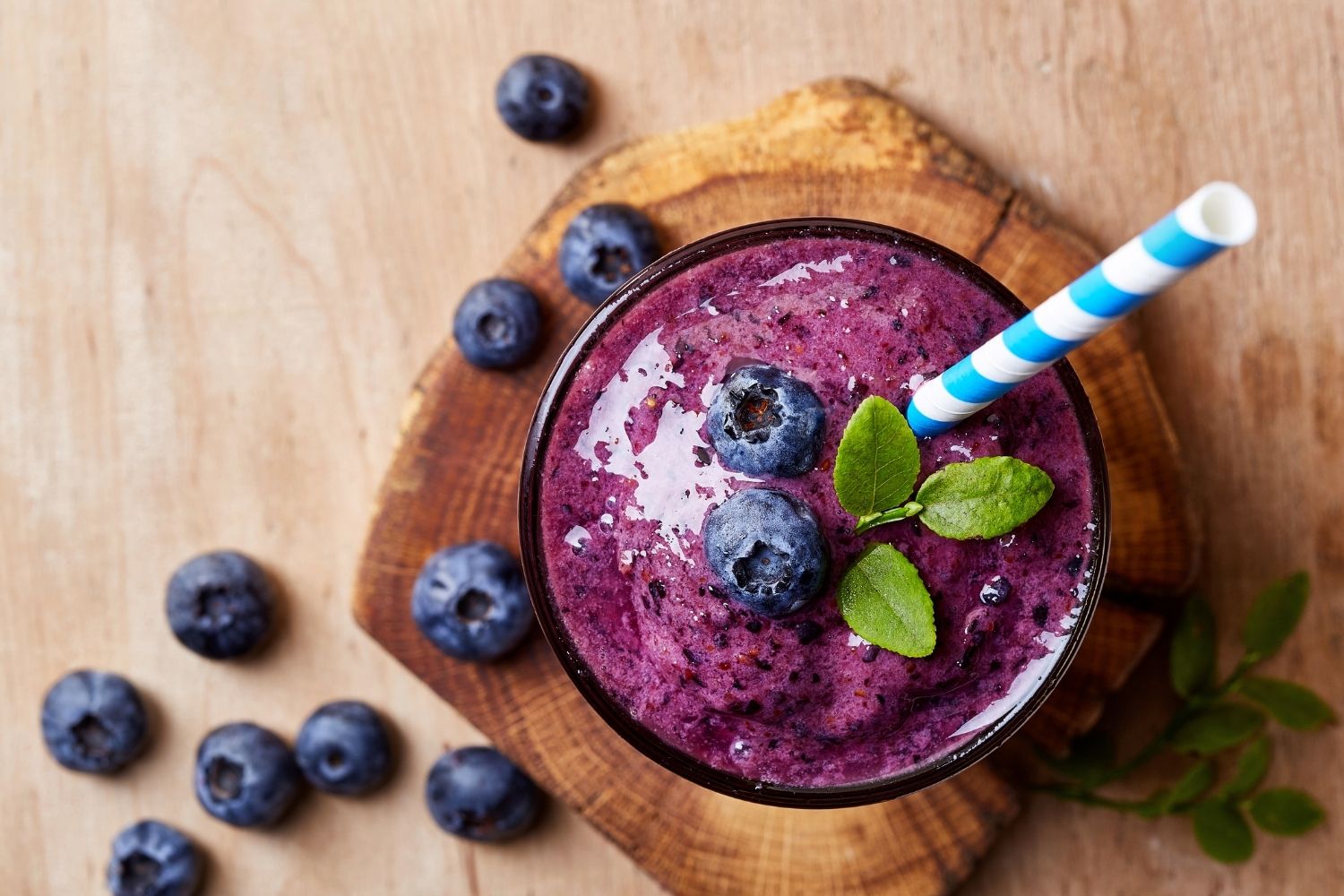 Location: 211 Bear Street
Cuisine: Vegetarian
Price: $$
If you're after some delicious vegetarian food you can't do better than Nourish Bistro. Most of the restaurants in town have at least have a couple vegetarian options, Nourish Bistro is dedicated to vegetarian food so you'll be spoilt for options.
It's amazing vegetarian food that is in more the line of a gourmet restaurant with a wide range of creative dishes. There are also options for vegan, raw, and gluten-free dietary requirements as well. To top it off they craft cocktail menu with a number of wonderful drinks.
Head to this Banff restaurant if you're in search of a healthy meal!
---
Eclipse Coffee
Location: 817 8 St, Canmore
Cuisine: Coffee Roaster
Price: $
If you're looking for the best coffee around Banff then you need to head to Canmore and visit the Eclipse Coffee Roasters. They now have two locations one downtown and the original at the main intersection off Bow Valley Trail.
At the shop, you can find artisan roasts made in house or order a range of specialty coffees. Expect to find the usual ranging from a flat white to a latte and even a nice pour over for true coffee aficionados. This is our favorite spot and where we like to pick our coffee roast for home.
It's also a great place to pick up a local roast for camping or a coffee before tackling a hike in Kananaskis off Smith Dorrien Trail or on your way to Banff.
---
Things to do in Banff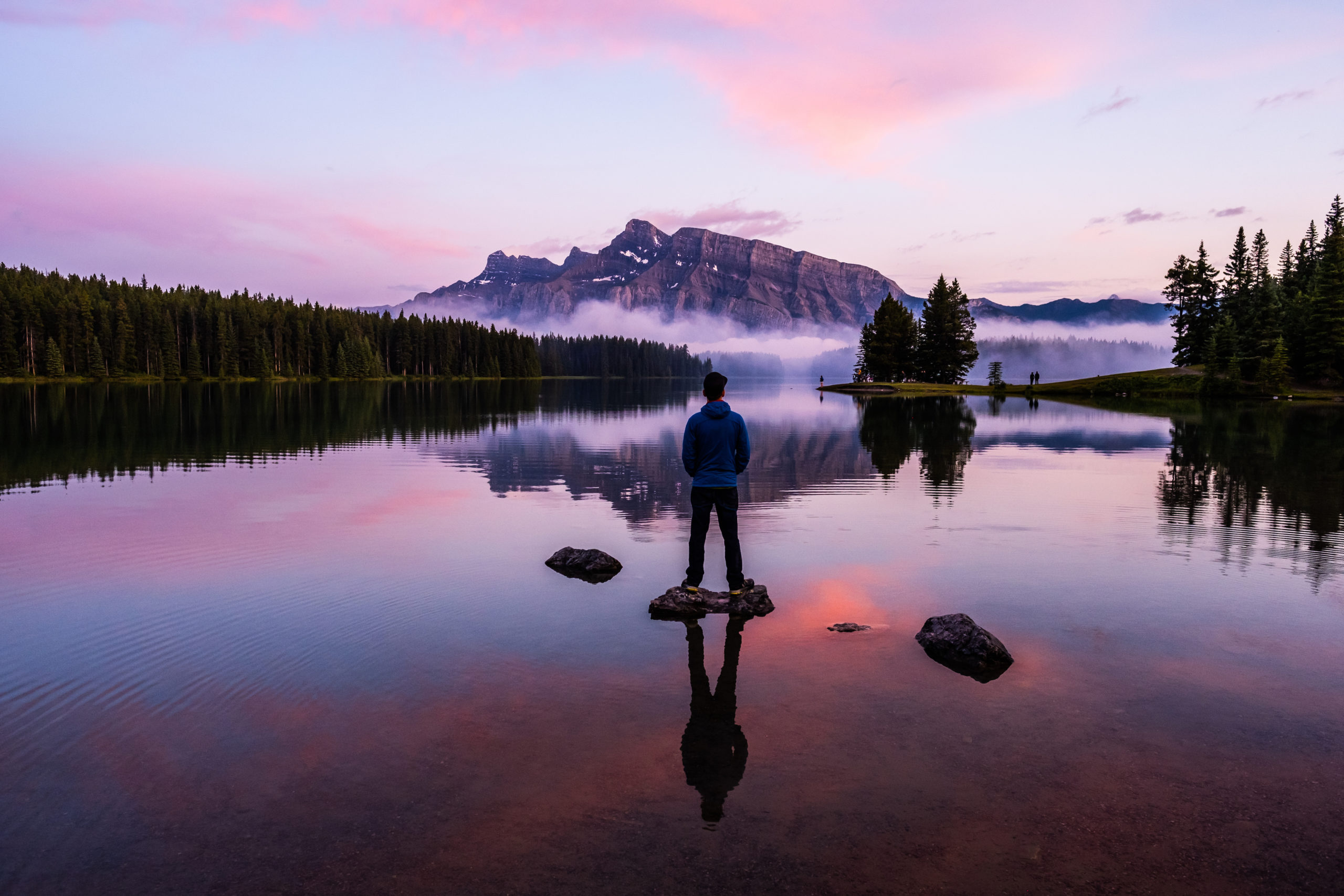 If you are looking for the best things to do in Banff we have you covered! We visited this little mountain town a few years back and fell in love so much that we decided to move to the Canadian Rockies.
There's really nowhere quite as special as Banff National Park. Whether it's the winter or summer in Banff there is so much to do in Banff it's impossible to get bored. We could spend a lifetime exploring these spectacular mountains.