Located in the heart of the Town of Banff, Cascade of Time Gardens (also known as Cascade Gardens) is the perfect addition to your travel itinerary. Whether you're a nature enthusiast, are knowledgeable about plants or just looking to immerse yourself in the fresh mountain air, we highly recommend making the Cascade Gardens a part of your plans!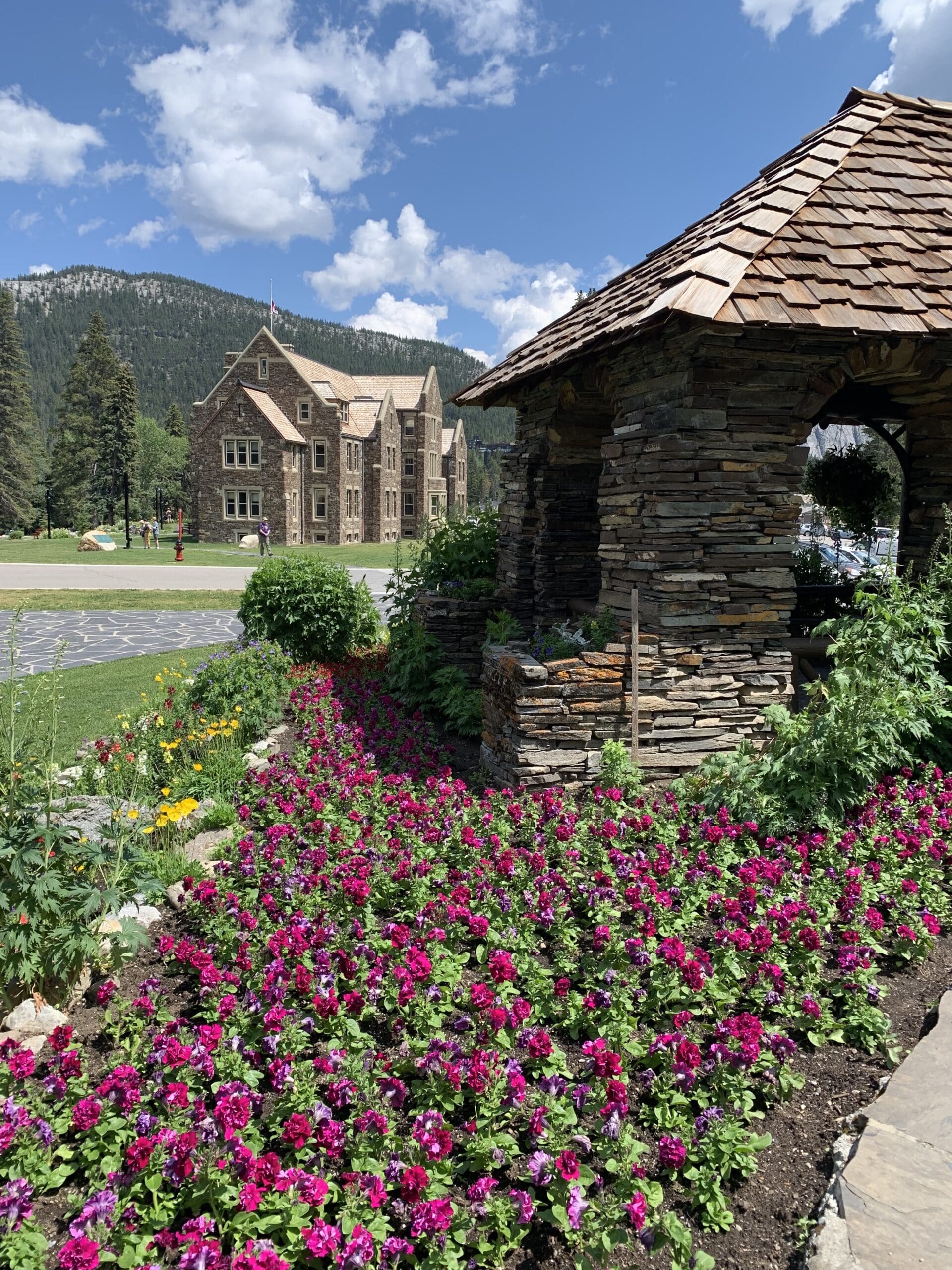 Cascade Gardens were completed by 1935. The gardens were built on the grounds of a hotel that burned down in 1930. Since then, the Cascade Gardens have been known to be a stunning year-round attraction in the heart of Banff.
As you walk through the gardens, you will notice the different groupings of plants. On top of the stunning flora and fauna displayed at the gardens, you will also notice ponds, a waterfall as well as winding paths leading to postcard-worthy views.
This beautiful site is free of charge (with a National Park Pass) and is the perfect activity to add to your itinerary for your summer trip to Banff National Park!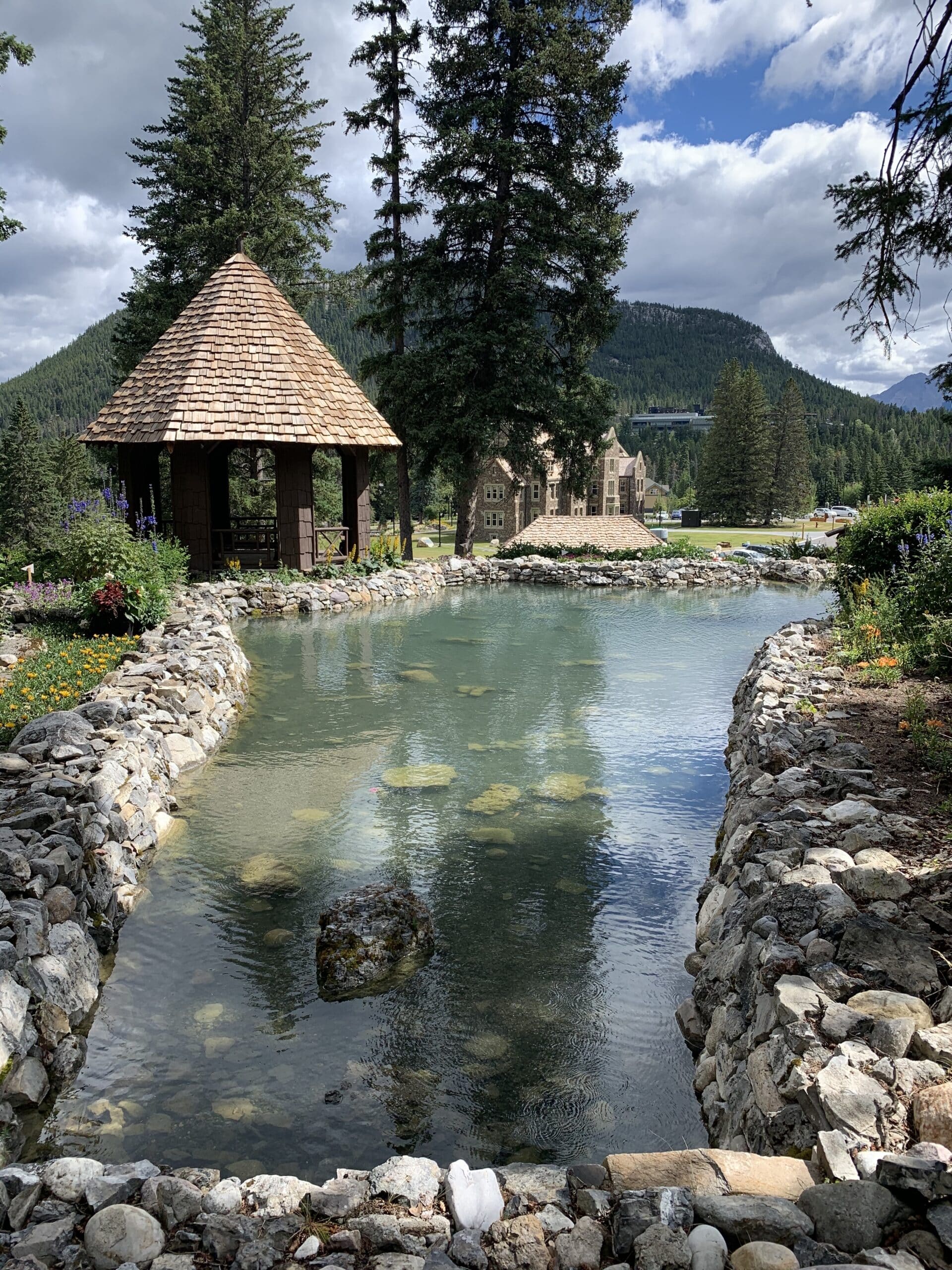 ---
Where Are Cascade Gardens Located?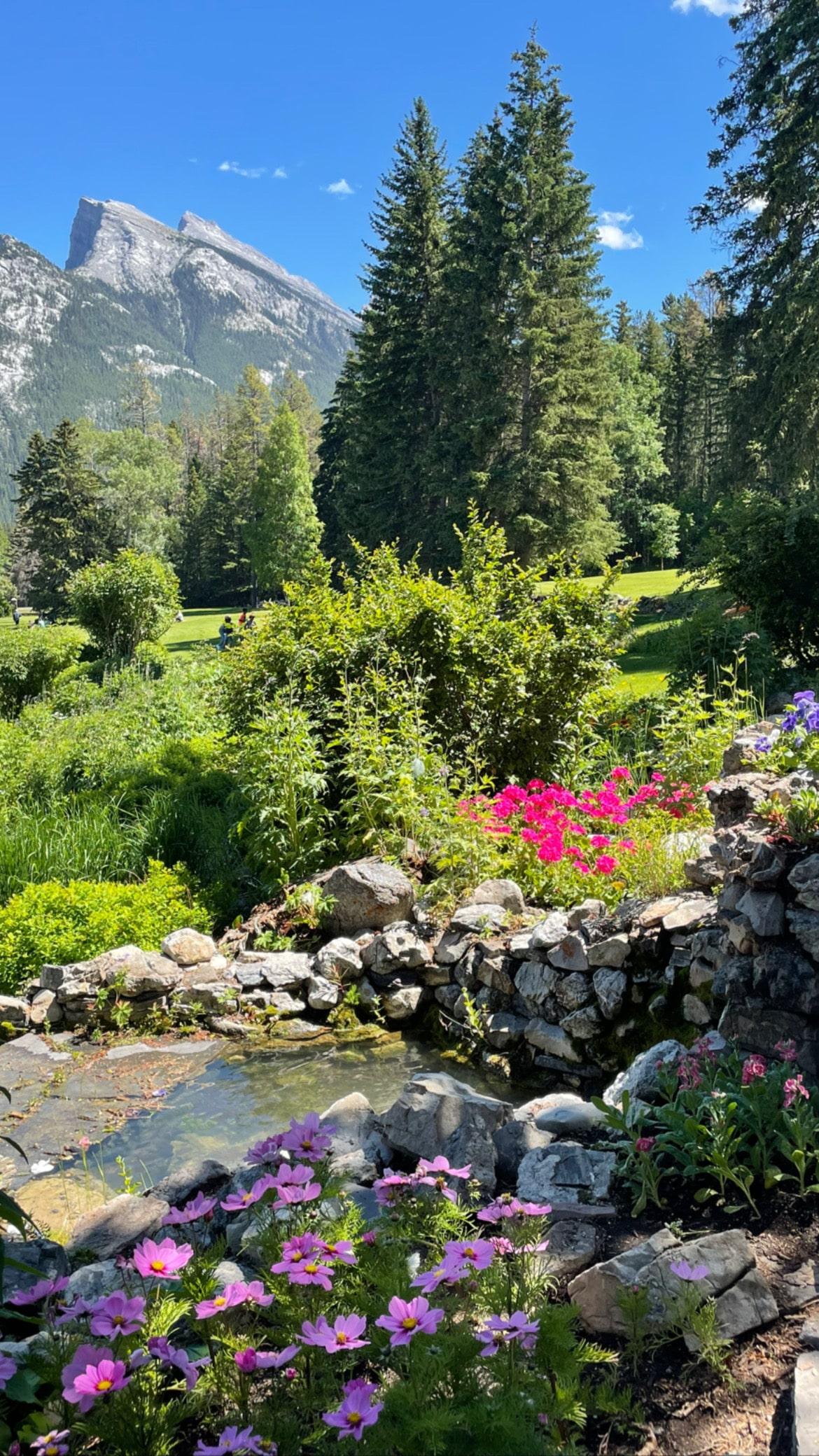 The stunning Cascade Gardens is located at Cave Ave, Banff, AB T1L 1K2 at the end of Banff Ave. As you drive up Banff Avenue towards Sulphur Mountain, you will get a head-on view of the Parks Canada Administrations Ground, home of Cascade Gardens.
If driving, simply drive over Bow River Bridge, stay left at the lights onto Spray Avenue and drive passed the Administration Grounds. At the following light, turn right onto Mountain Avenue. To your right, you will see open gates. That is where you pull in to find the Cascade Gardens parking lot.
Driving to Cascade Gardens from downtown Banff is quick and simple. It is a 5-minute drive (1.5 km).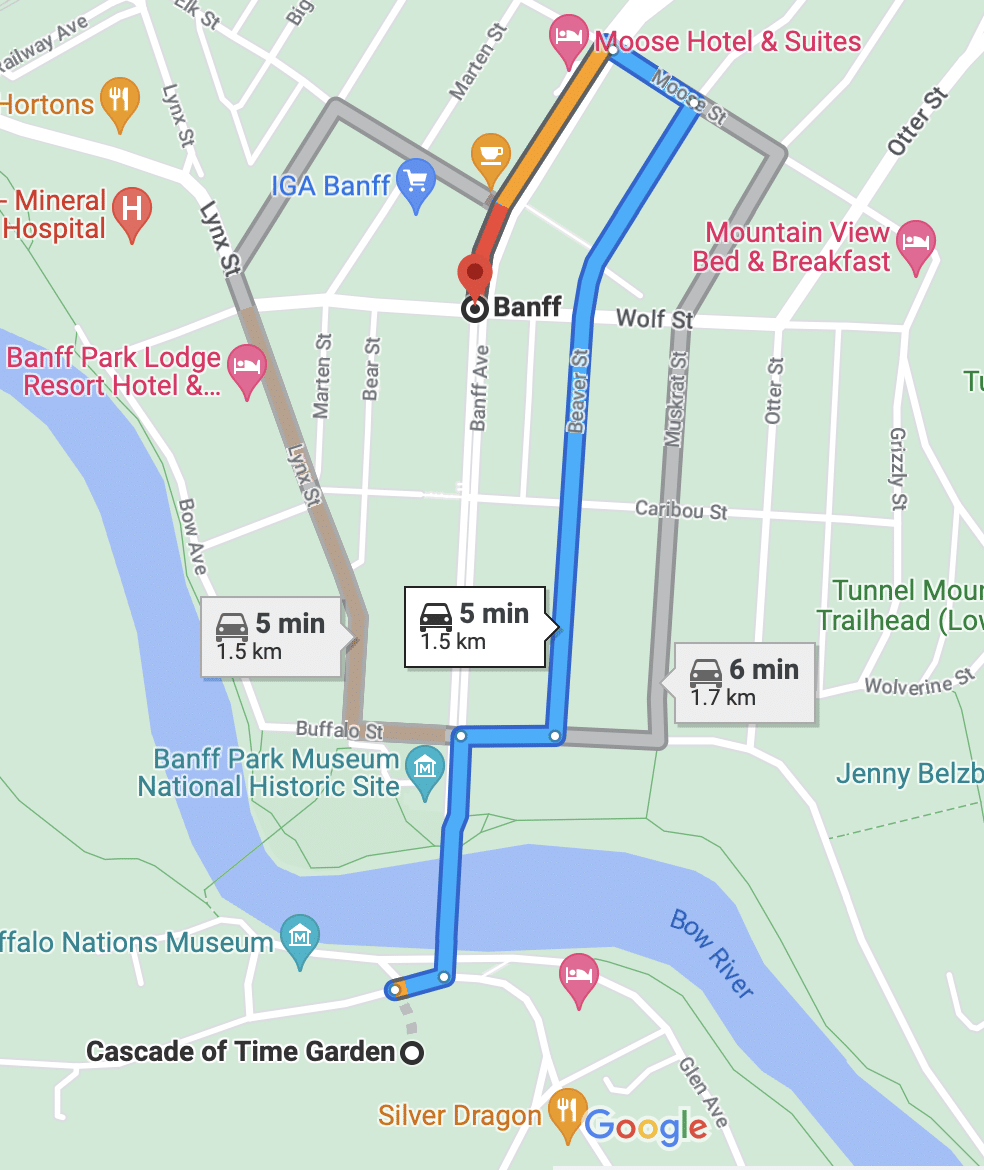 We love walking down to Cascade Gardens and grabbing a coffee to enjoy along the way from one of the amazing cafes that Banff has to offer. From the center of downtown Banff, it is a 10-minute walk down the iconic Banff Avenue.
If you choose to walk, you do not need to go around to the back of the Administration Building. You can simply walk through the front gates at the tail end of Banff Avenue – you can't miss them! Once you've walked through the gate, hang a right, and you will be greeted by the garden and all of its beauty.
Another great option would be to rent a bike. The ride would only take roughly 3 minutes, allowing you to take advantage of your rental and enjoy other bike-accessible trails in the area!
Fun fact: The building you see was built in 1937, and is the first administration building of Parks Canada. It is the largest structure of its type within Canada's national parks and serves as symbol of the development and progress of Canada's first national park. 
---
Cascade Gardens Are One of Banff's Best Free Attractions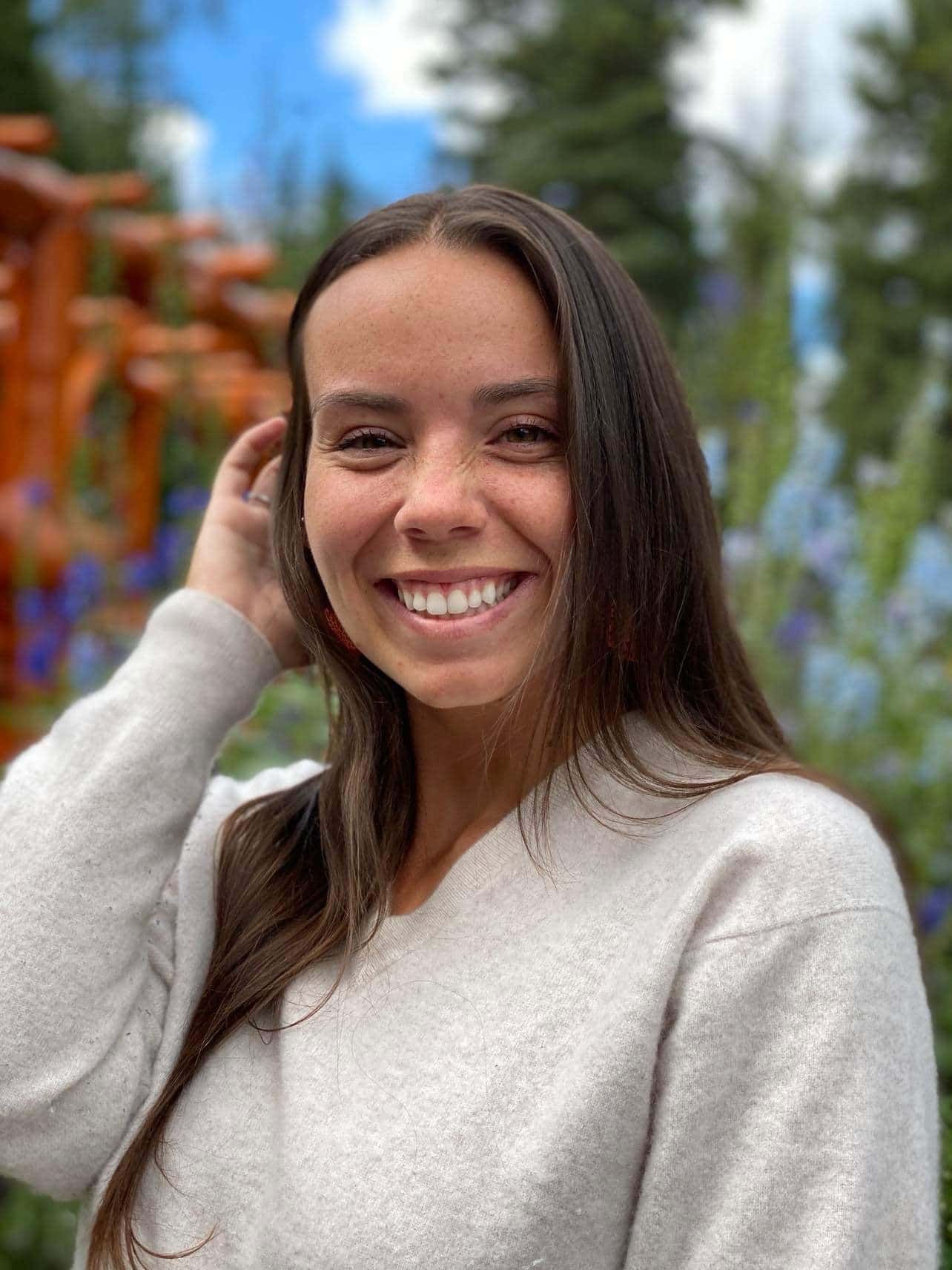 Yes, you heard that correctly! Cascade Gardens is one of the best Free things to do in Banff! Taking a trip to Banff can, at times, make for a costly vacation. This is a great one to add to the itinerary if you're visiting Banff on a budget.
Whether or not you're trying to save a couple of bucks, this lush and breathtaking venue is a must-do for anyone and everyone as it's something you can do in Banff in under an hour,
TOP TIP: Looking for a space for a couples photoshoot, a family picture or an Instagram worthy venue? Cascade Gardens make for a great option!
---
How Much Time Should I Plan to Stay at Cascade Gardens?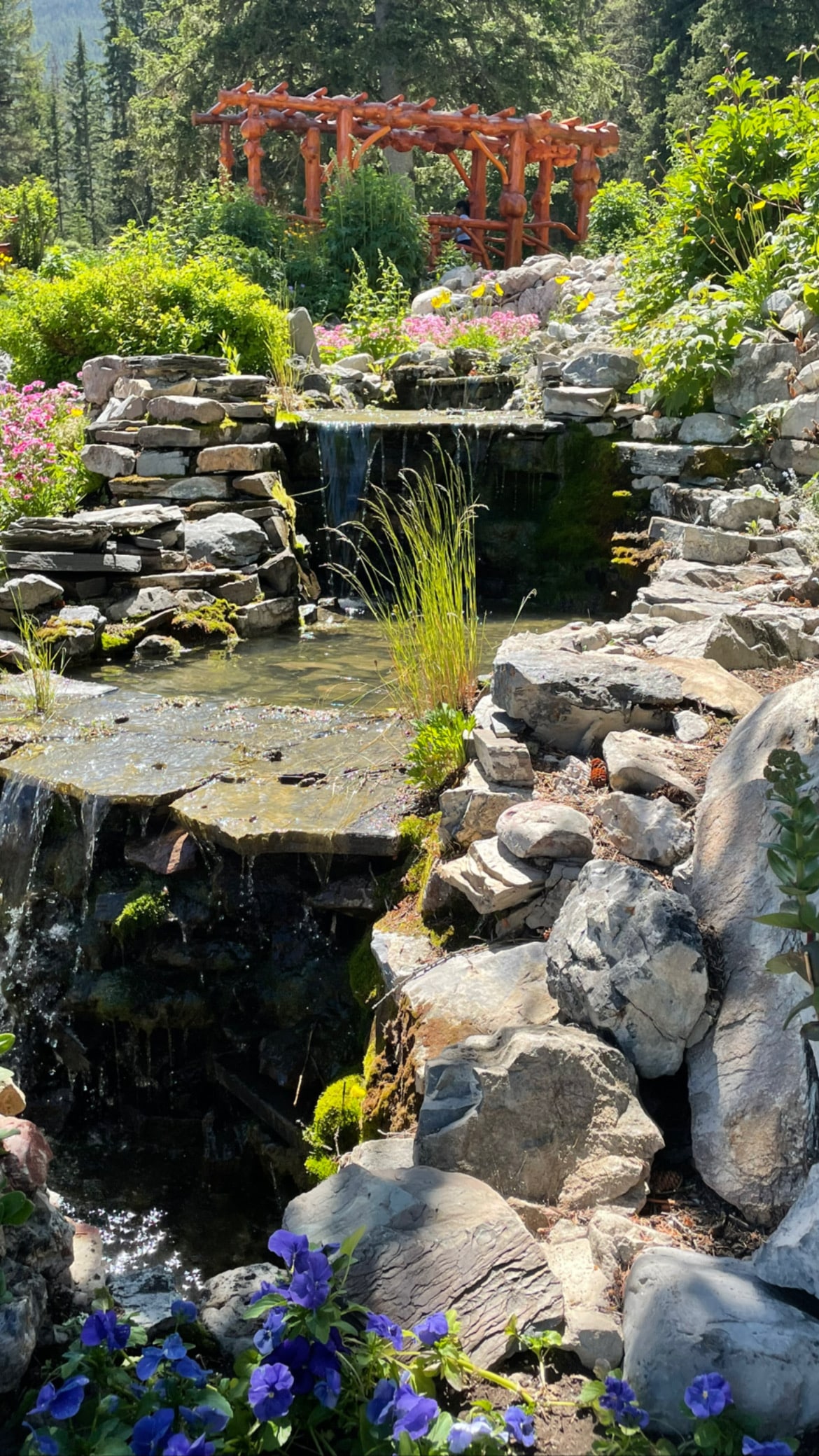 Though Cascade of Time Gardens is a beautiful location, it is not a super long activity. We would recommend planning to stay for a maximum of one hour in the summer.
For any plant enthusiasts out there, we are convinced that you could spend up to two hours enjoying the different types of flowers that the gardens have on display and chatting with the friendly Parks Canada landscaping staff.
TOP TIP: When navigating Cascade Gardens, we recommend wearing good walking shoes, as there are quite a few stairs, with many of them being a bit uneven. 
---
Are The Cascade Gardens Accessible?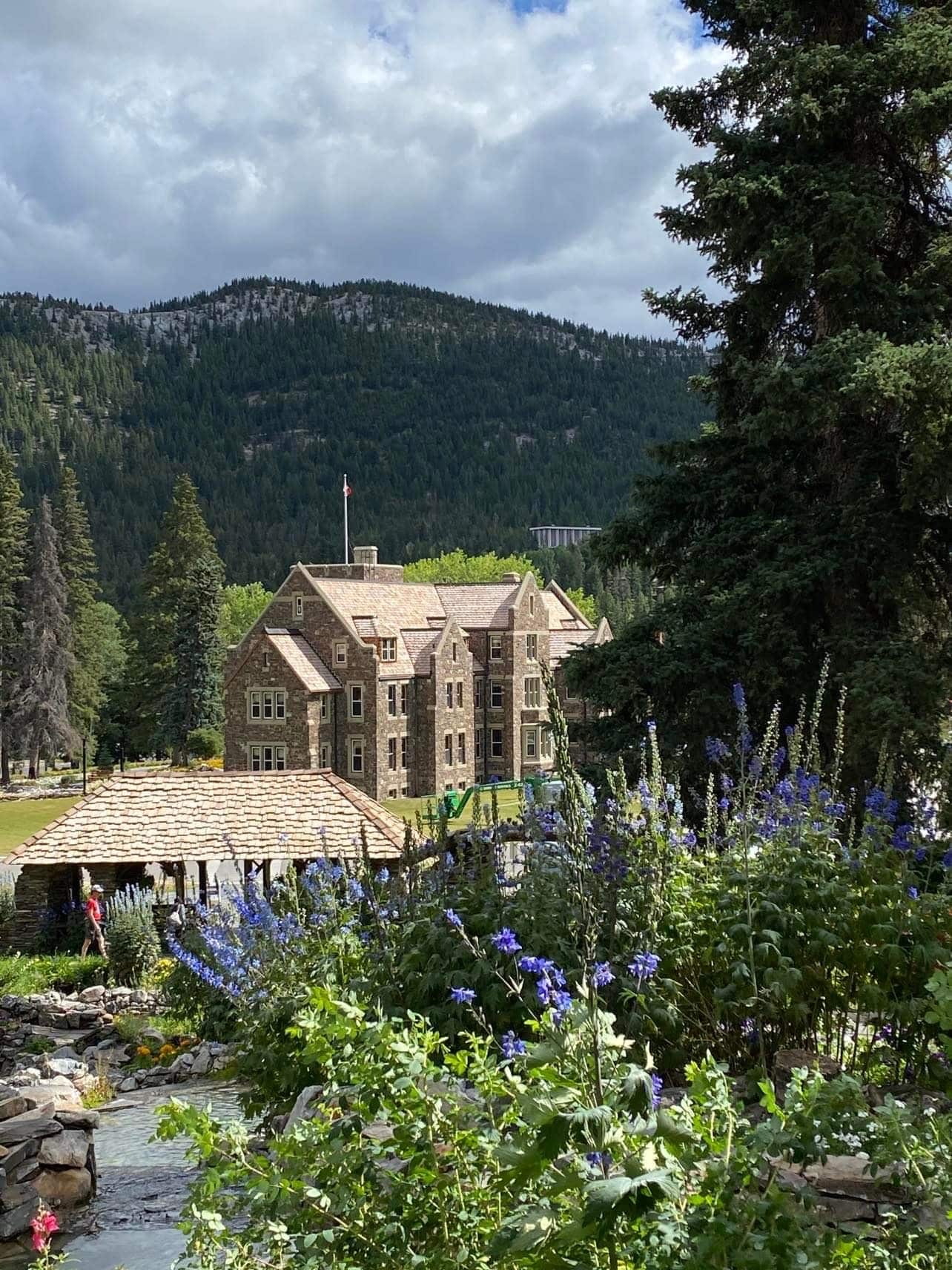 Unfortunately, Cascade Gardens are not fully accessible.
A wheelchair or mobility aid user could enjoy the gardens when arriving by car and staying on the path that is level with the parking lot. That said, Cascade Gardens have many sets of stairs, making it more challenging to navigate.
If stairs are not something that is possible for you, we recommend bringing a set of binoculars when possible to be able to make the most of your experience!
---
Parking at Cascade Gardens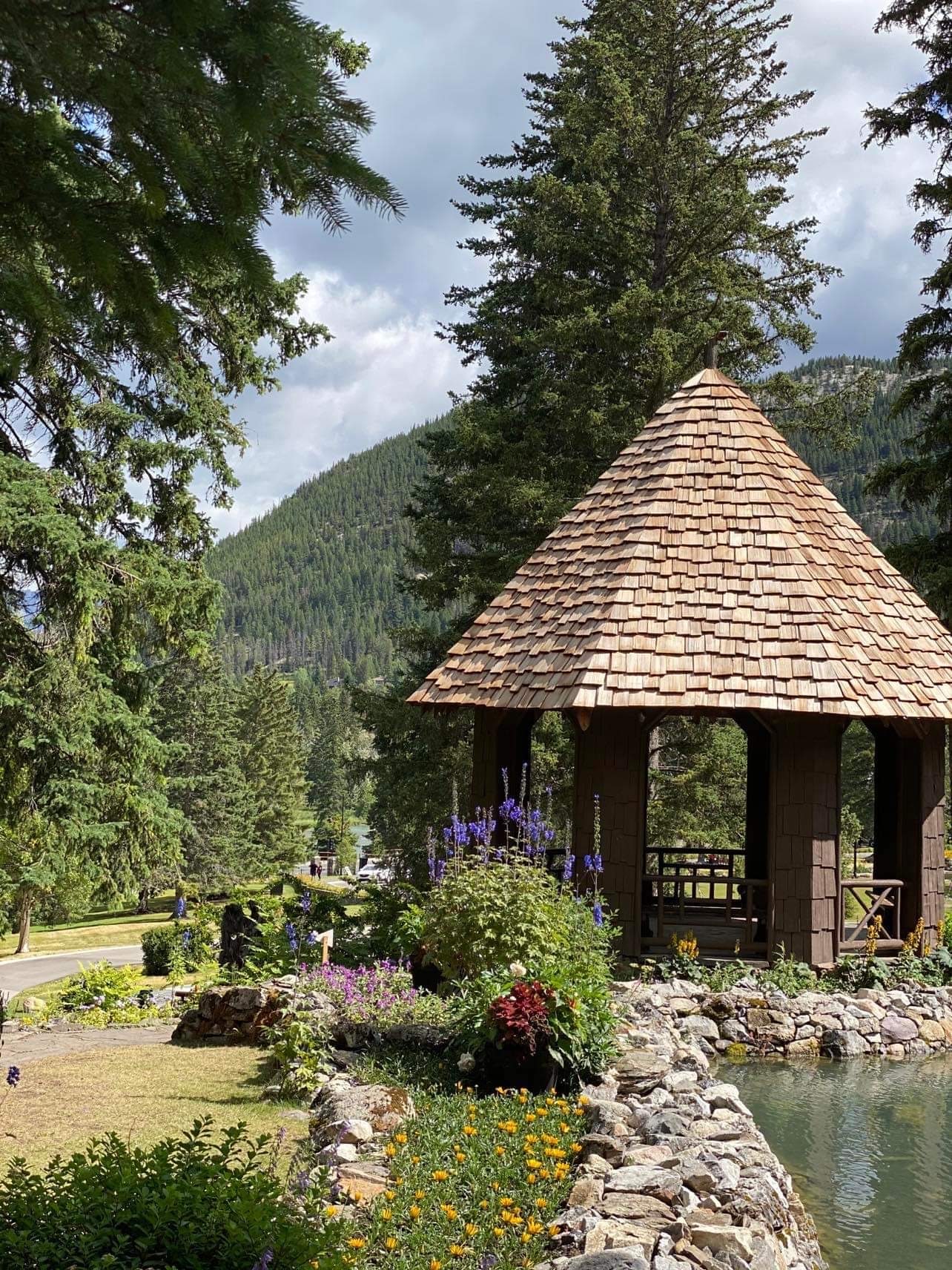 When visiting in the summer, we have always been able to find a spot. That said, on a sunny day, the parking lot can be quite full.
There isn't a lot of parking available compared to other nearby attractions like the Cave and Basin. We recommend visiting earlier in the day or later in the evening (while the sun is still up) in the summer months to avoid any parking issues.
If it is accessible to you, there is always the option to find parking right on the other side of the Bow River Bridge and to take a short walk over. If you're staying in Downtown Banff, the best thing you can do is walk to Cascade Gardens.
---
Don't Forget Your National Park Pass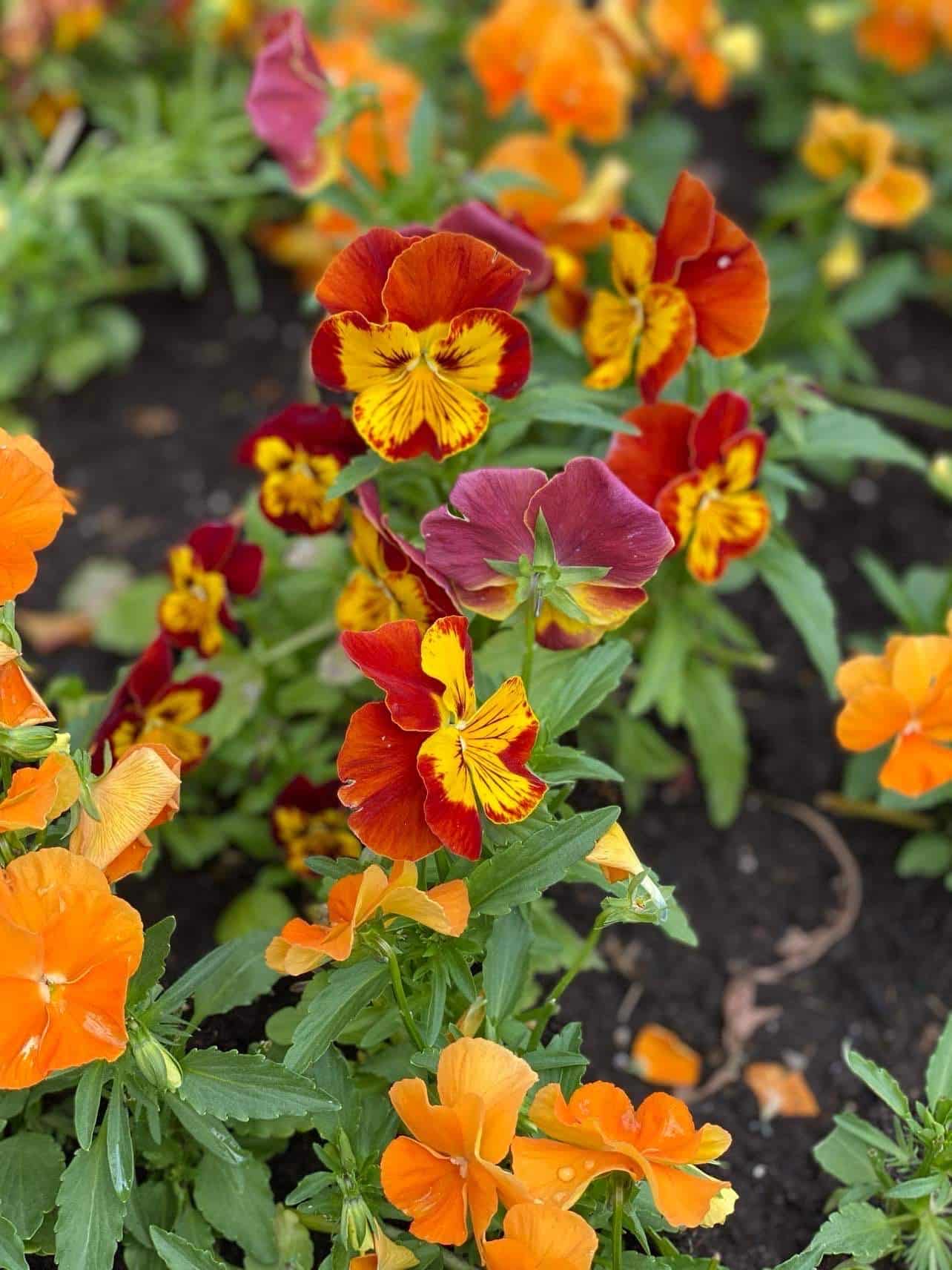 Though Cascade Gardens does not have an admission fee, you must have a National Park Pass to enter Banff National Park.
You might be wondering why you need a Park Pass when visiting Banff National Park. By purchasing your National Park Pass (either the daily or annual option), the Parks can then be kept up and continue to be able to host visitors like you for years to come.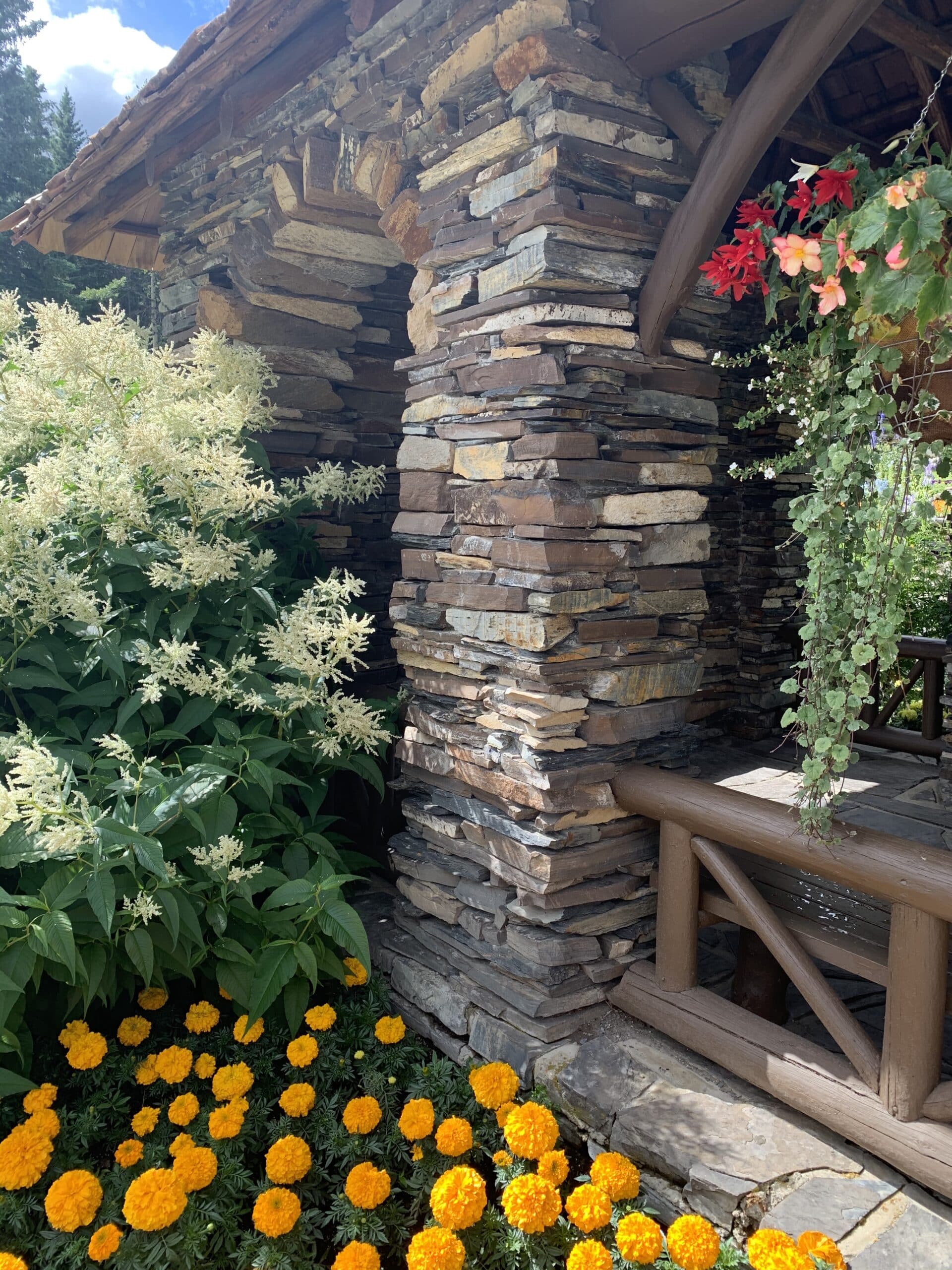 The funds made from National Park Passes are distributed to all Canadian National Parks and are very helpful to the ones that do not get as many visitors as Banff National Park.
You do not need a pass if you are simply passing through on the highway, but please be sure to buy the appropriate pass if you are looking to stop at any of the attractions in a National Park along your travels.
Park Pass Daily Prices
| | |
| --- | --- |
| Adult | $10.50 |
| Senior | $9.00 |
| Youth (up to 17) | Free |
| Family/group of 7 people | $21.00 |
---
Wildlife: Beauty and Safety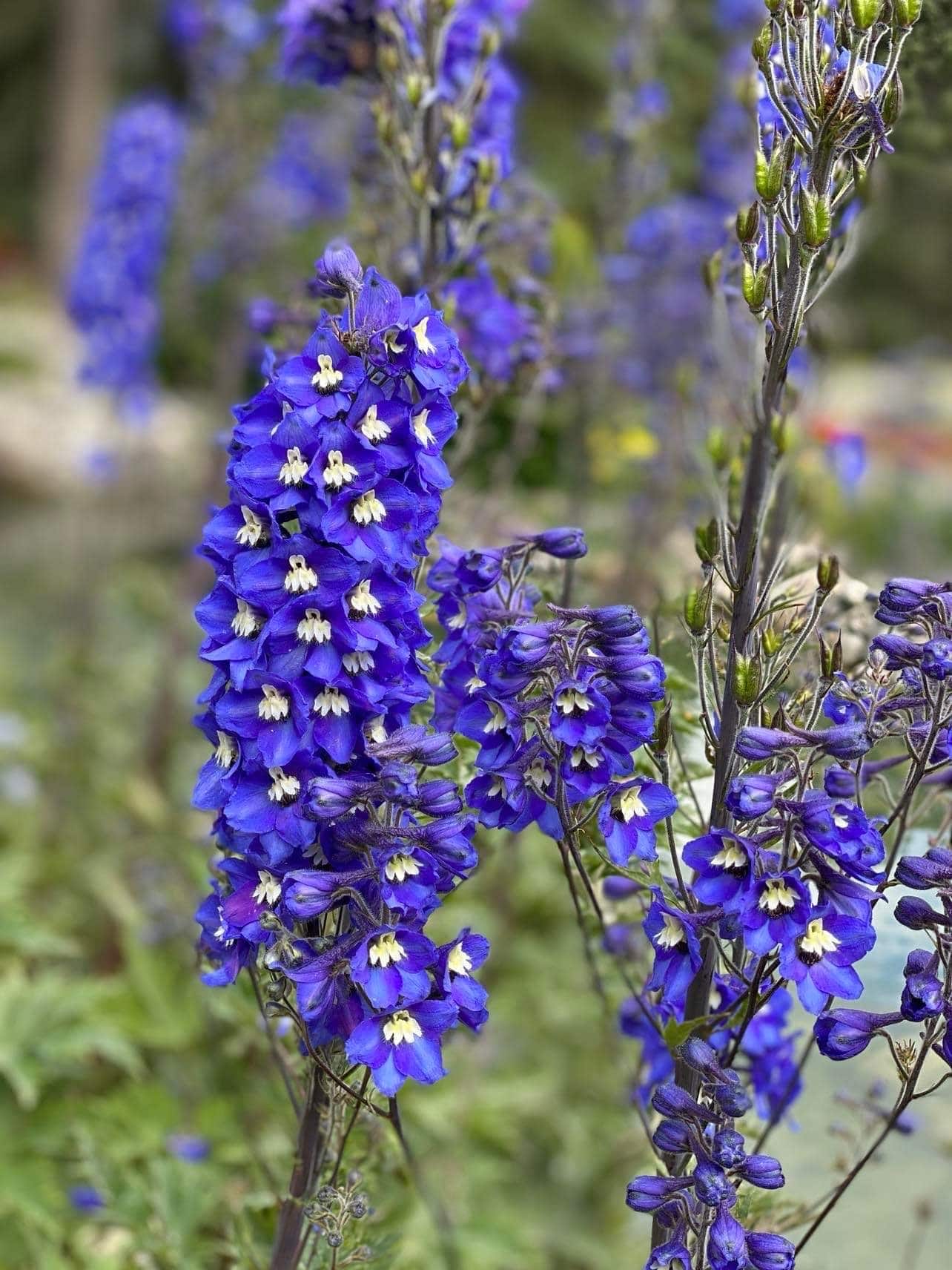 Being in a national park means that there is an assortment of beautiful and majestic wildlife. Though it is such a special treat to get to spot wildlife of any sort during a trip to Banff National Park, it is extremely important to know and follow the safest practices.
During your time at Cascade Gardens, you may come across wildlife such as chipmunks, gophers, elk and potentially even bears. Here is how you keep yourself and the animals safe.
Do not feed any of the wildlife: Though it may be tempting to want to feed the animals that surround you, human food can be extremely dangerous for animals. In fact, it could lead to their death. Not only could it harm them, but it could encourage them to come back again for more and become all too familiar around humans, becoming aggressive as they are seeking more food.
Bring your bear spray: A super important part of being in the Banff National Park is staying bear-safe. To do so, bring bear spray that is up to date (check the expiry date before packing it) and inform yourself on how to use it properly. If you do need to use it, be sure to clear the area and advice authorities. This is most important while hiking, though you do not need bear spray to walk down Banff Avenue or visit Cascade of Time Garden.
Be aware of your surroundings: We recommend avoiding wearing earbuds while enjoying the gardens to stay aware of your surroundings.
Keep a safe distance from all wildlife: Though it may seem as though the wildlife in Banff National Park is friendly, it is super important to stay far away from them. Getting too close to close to them can make them feel uneasy, sometimes leading to defensive and aggressive behavior.
Do not touch the wildlife: We know that it can be tempting to want to pet the wildlife as they are so cute, steer clear of doing so. Petting wildlife can be harmful to them, could make them aggressive and they can carry diseases.
---
When is the Best Time to Visit Cascade Gardens?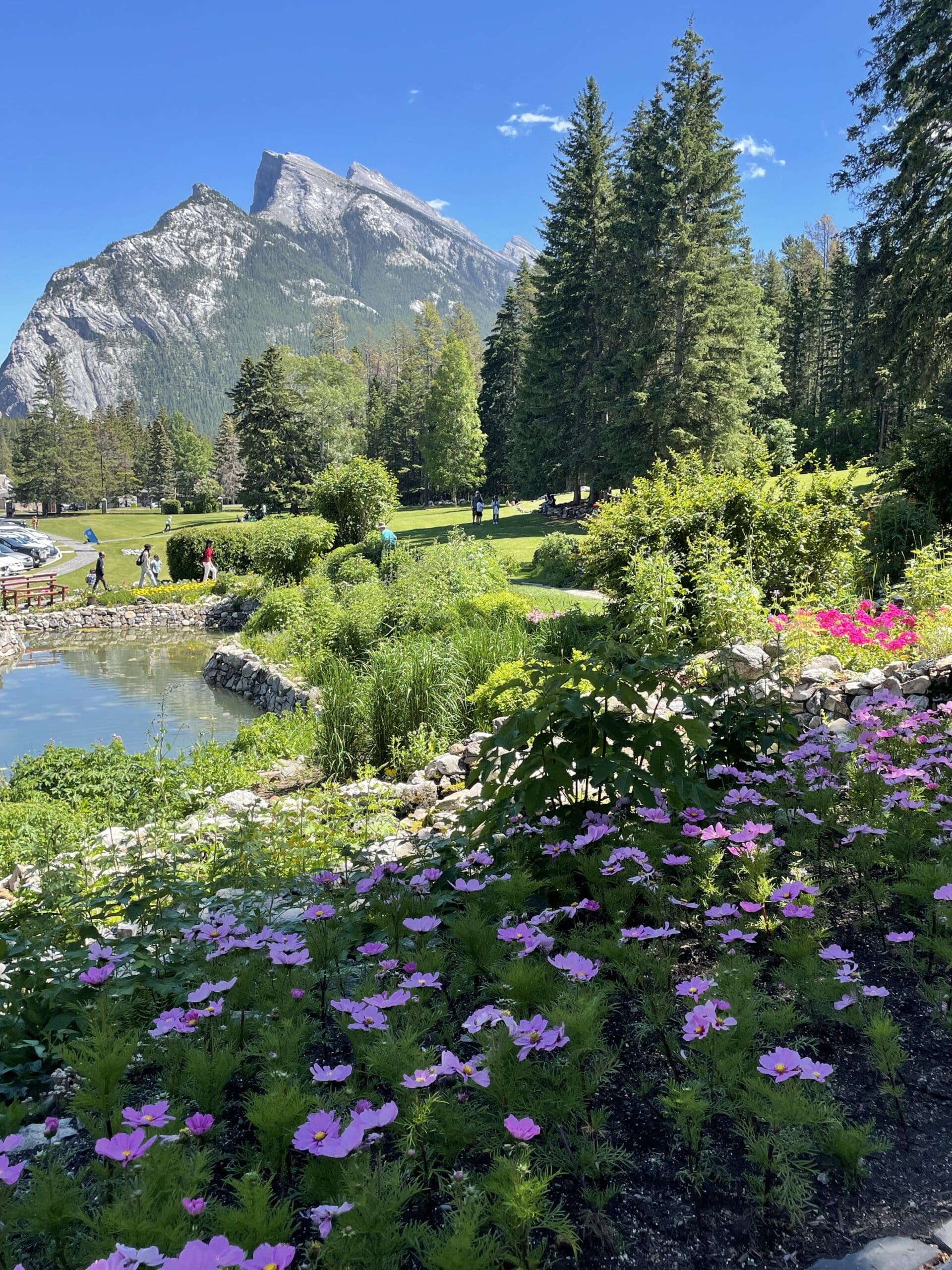 Though Cascade Gardens are the most vibrant and colorful through the summer months, between June and September the Banff gardens are in full bloom. However the grounds can still be enjoyed throughout all four seasons.
Fall – In the fall months, enjoy walking through Cascade Gardens all while admiring the golden foliage. Though the flowers will no longer be there, it is still a lovely walk in and around the site.
Winter – During the winter months, Cascade Gardens transforms into what is called "In Search of Christmas Spirit". As you walk through the grounds, enjoy a story told through the lit-up animal structures throughout the grounds. This is a fun activity for people of all ages and one of the best things to do in Banff at Christmas. Book your free tickets in advance, plan for approximately 30 minutes for this experience and dress warmly!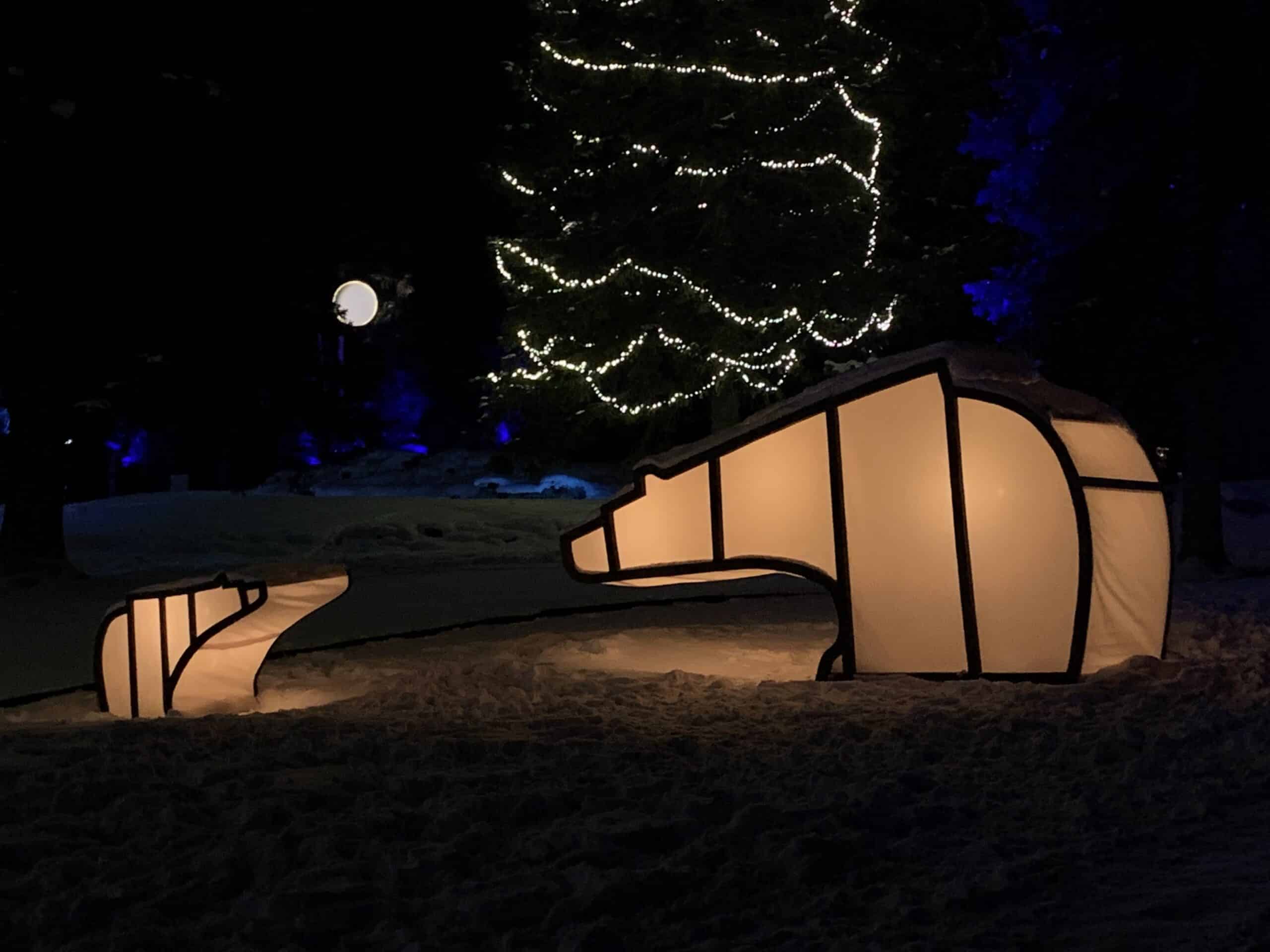 Spring – Though there isn't as much to do at Cascade Gardens throughout the spring months, it is still an area that can be enjoyed when breathing in the fresh spring air and appreciating the beauty that surrounds you.
---
What Can I Do When I Have Finished Visiting Cascade Gardens?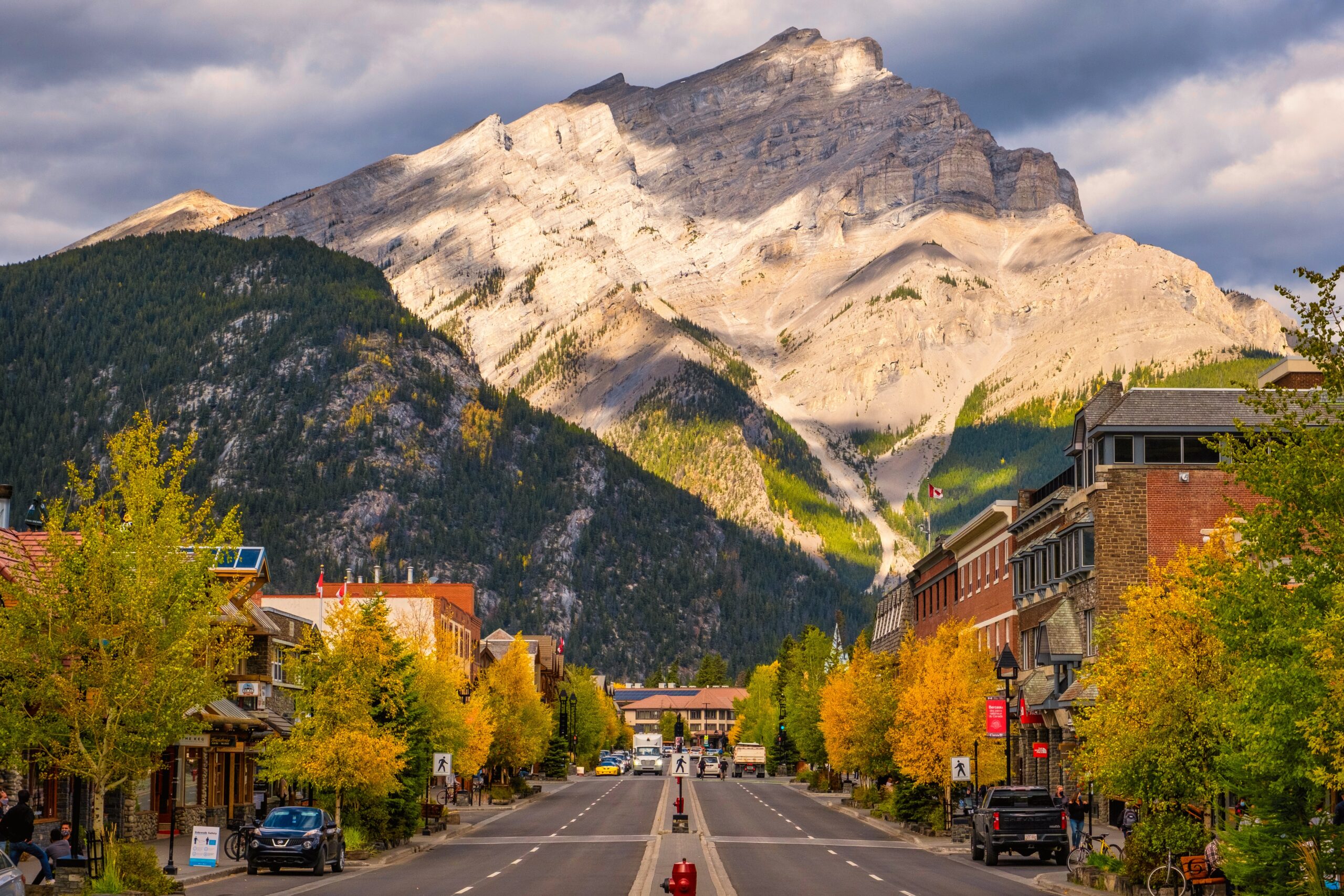 There is an abundance of awesome things to do after visiting Cascade Gardens. Here are a few of our favorites.
Grab a Bite to Eat
One thing that we can say with confidence, is that Banff is a foodie town. Whether you're looking for delicious breakfast options, a restaurant that offers a great view, a coffee and a pastry, a sit-down meal of a high-scale dining experience, you are sure to be able to find a spot that fits your needs.
Here are some of our current favorites:
Breakfast
Tooloulous: Creative options and hearty portions
Coyotes: Tasty southwestern grill
Melissa's Mistake: Local's classic
Brunch
The Juniper: Great patio and views in the summer
Farm and Fire: Delicious "bowls" and lovely atmosphere
Bluebird: Cozy vibes and tasty food
Coffee / Quick bite
Wild Flour: Cafe with allergy-friendly options
Whitebark: Best coffee in town
STOCK: Nuzzled in the iconic Fairmont Banff Springs
Lunch
Three Bears Brewery: Glass ceiling / dog-friendly patio
Nourish Bistro: Vegetarian restaurant with fun vibes
Bear Street Tavern: Tasty pizza / dog-friendly patio
Dinner
Block: Asian fusion with shared plates
Chuck's Steakhouse: Great for an upscale date night
Lupo: Italian cuisine with trendy and delicious options
Cave and Basin
Another budget-friendly option that is close to Cascade Gardens is Cave and Basin National Historic Site. With an admission fee of only $8.50 for adults and a 4-minute drive from Cascade Gardens, you can't go wrong with this location!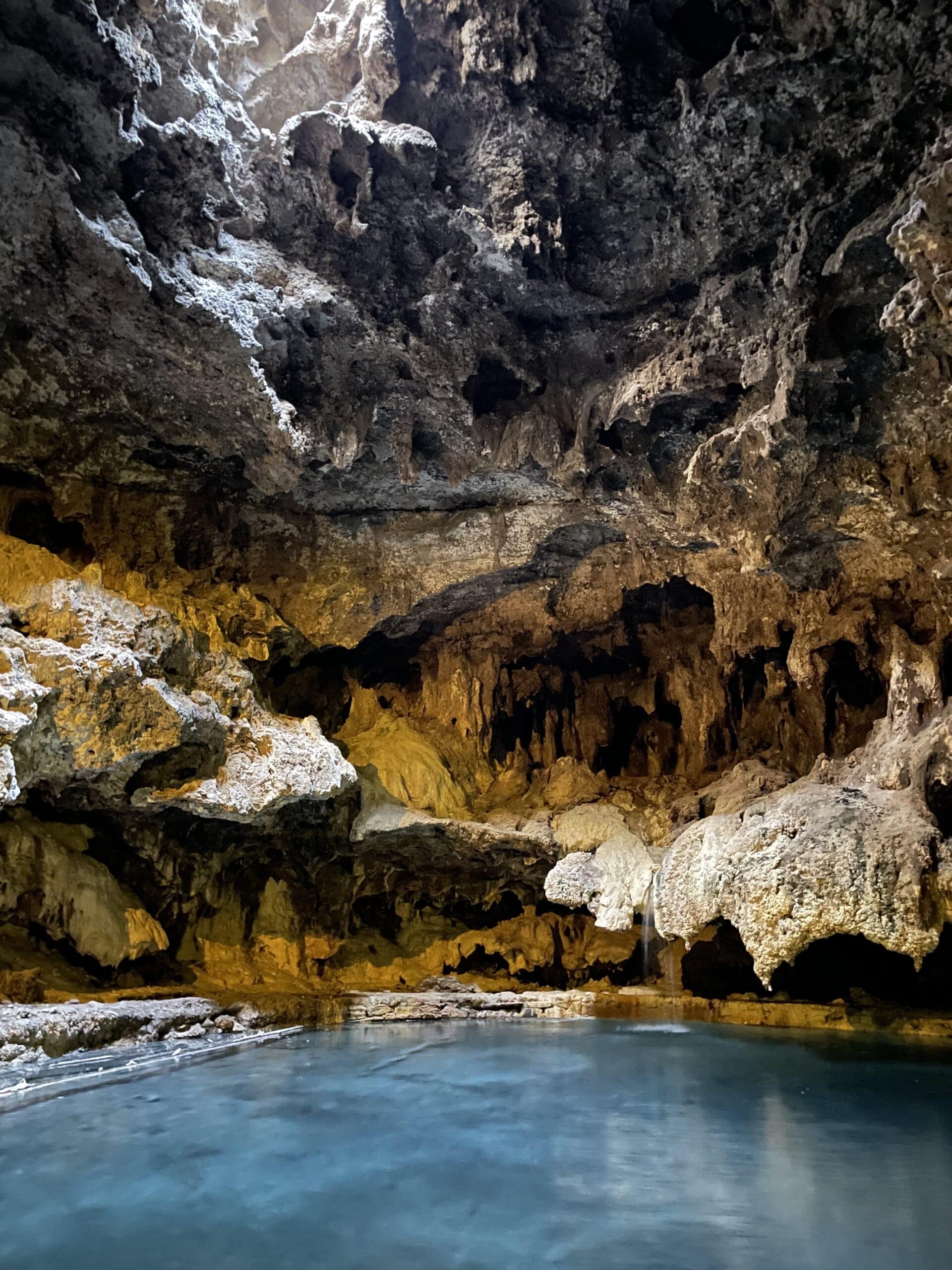 Sundance Trail/ Sundance Canyon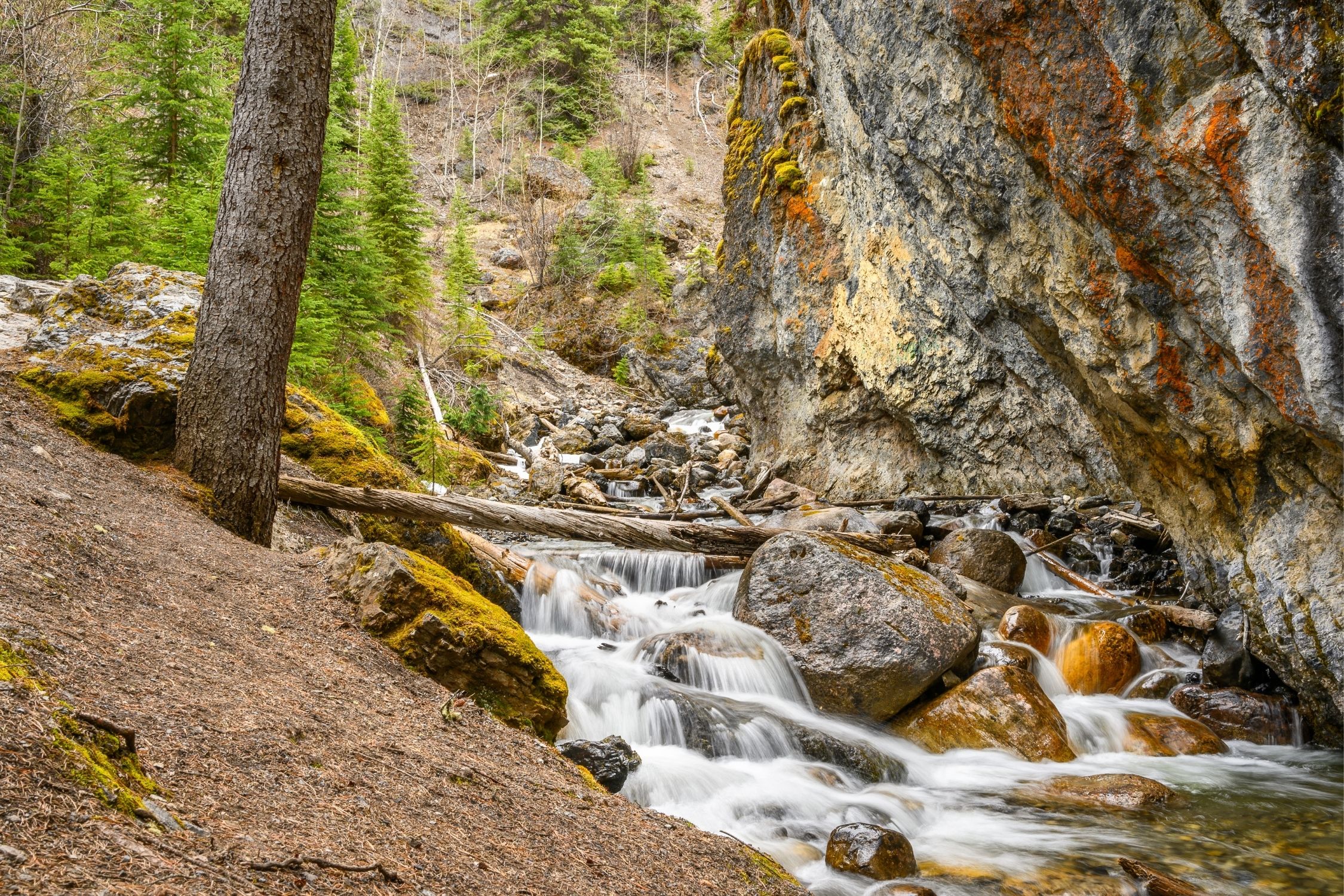 This trailhead is found behind the Cave and Basin site. It is 3.7 km one way and is approximately a 3-hour round trip. We love this trail as it is beautiful throughout the entire hike and you can turn around at any time and still feel satisfied with your adventure. Be sure to pack your bear spray and stay aware of your surroundings.
Banff Gondola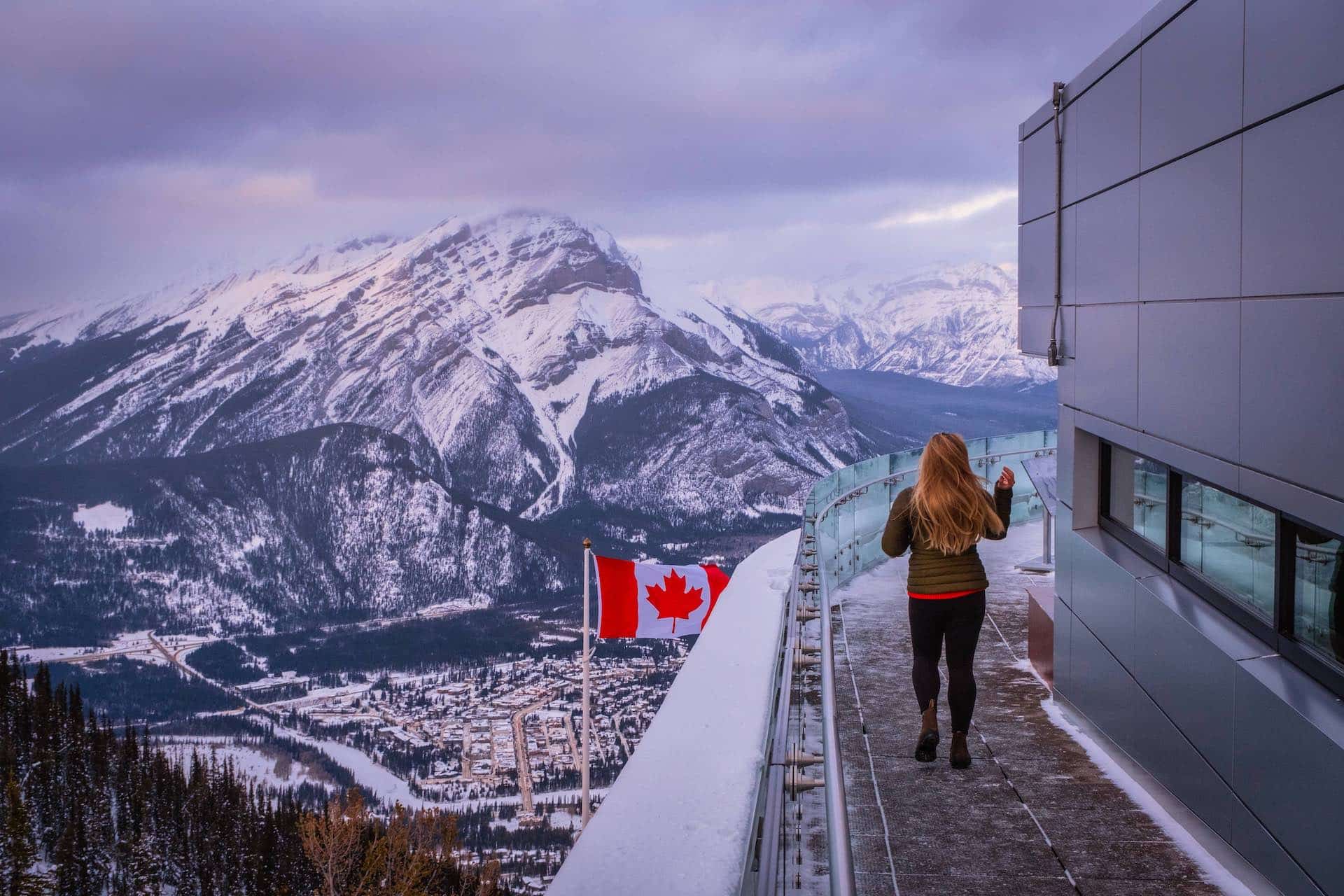 The Banff Gondola can be found at a short 7-minute drive from Cascade Gardens. This 8-minute ride climbs to 2281 m and offers 360-degree views of the surrounding peaks.
Banff Upper Hot Springs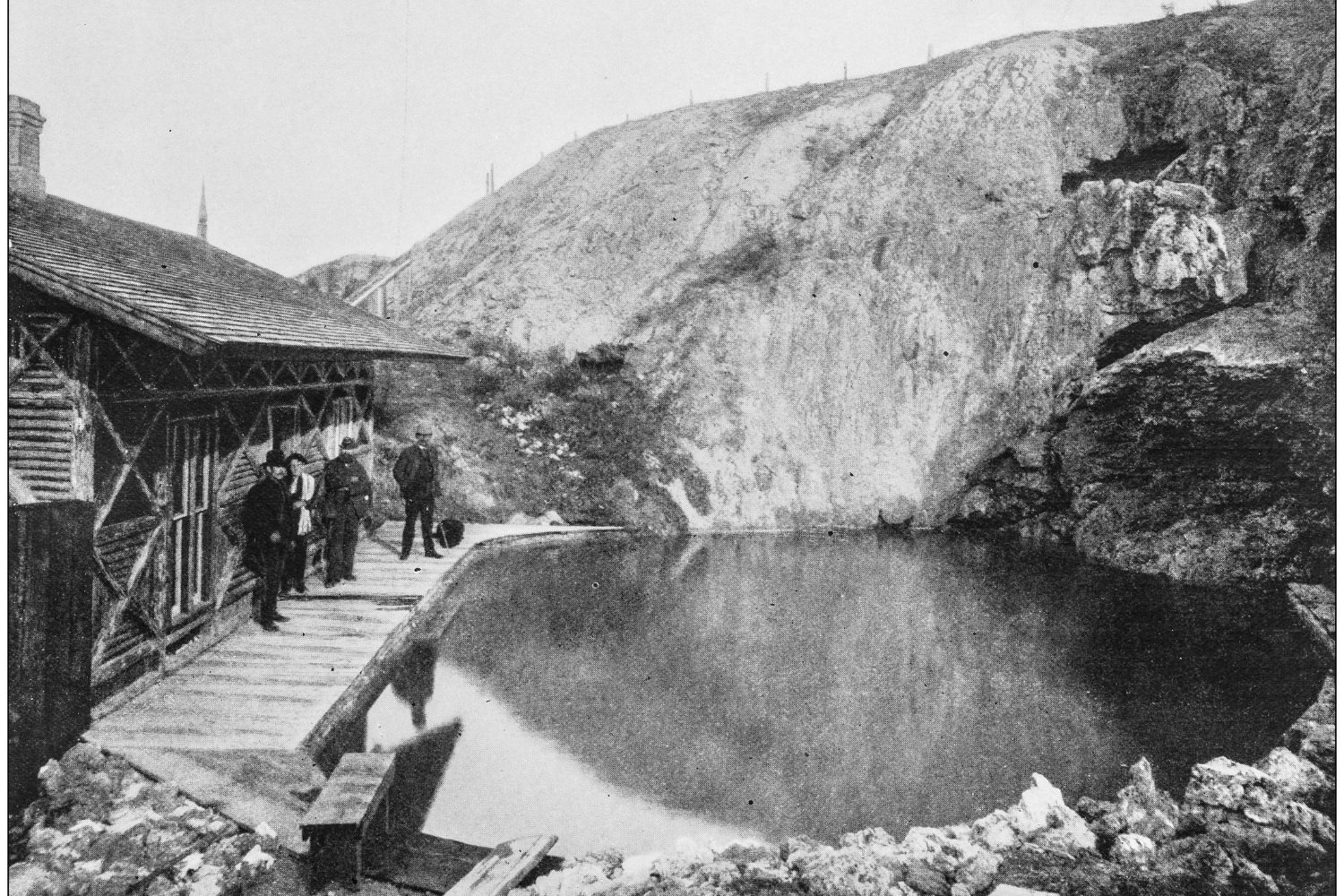 The Banff Upper Hot Springs is yet another cost-friendly activity to enjoy. It is found at a 6-minute drive from Cascade Gardens. Enjoy warming up and relaxing in geothermally heated water all while enjoying the surrounding views.
There are so many ways to enjoy the Banff Recreation Grounds. One great way to supplement your time at Cascade Gardens would be to pack a picnic to enjoy at one of the many picnic shelters at the Banff Recreation Grounds. Reminder: Do not leave any remains behind to keep the wildlife and yourself safe! Otherwise, you could enjoy having a campfire (keep your eye on fire bans), playing basketball, enjoying a barbecue or packing a frisbee to throw around.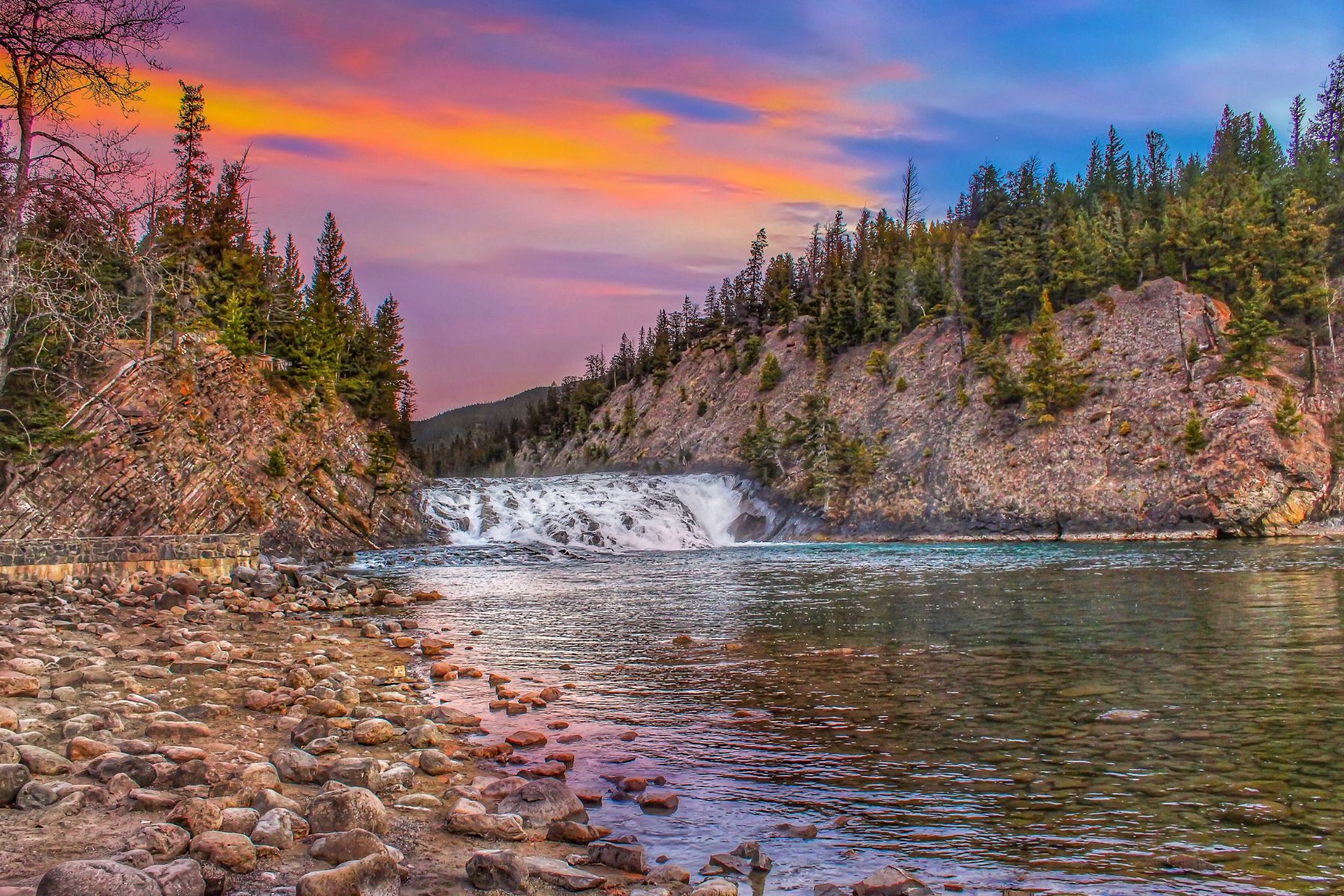 Bow Falls is yet another free attraction that we recommend enjoying by pairing it with your trip to Cascade Gardens. This 9.1-meter beauty offers incredible views of surrounding peaks and foliage and is one of the most accessible waterfalls in the Canadian Rockies. At just a 3-minute drive from the Gardens, you can't go wrong by adding it to your itinerary!
---
Are the Cascade Gardens Worth Visiting?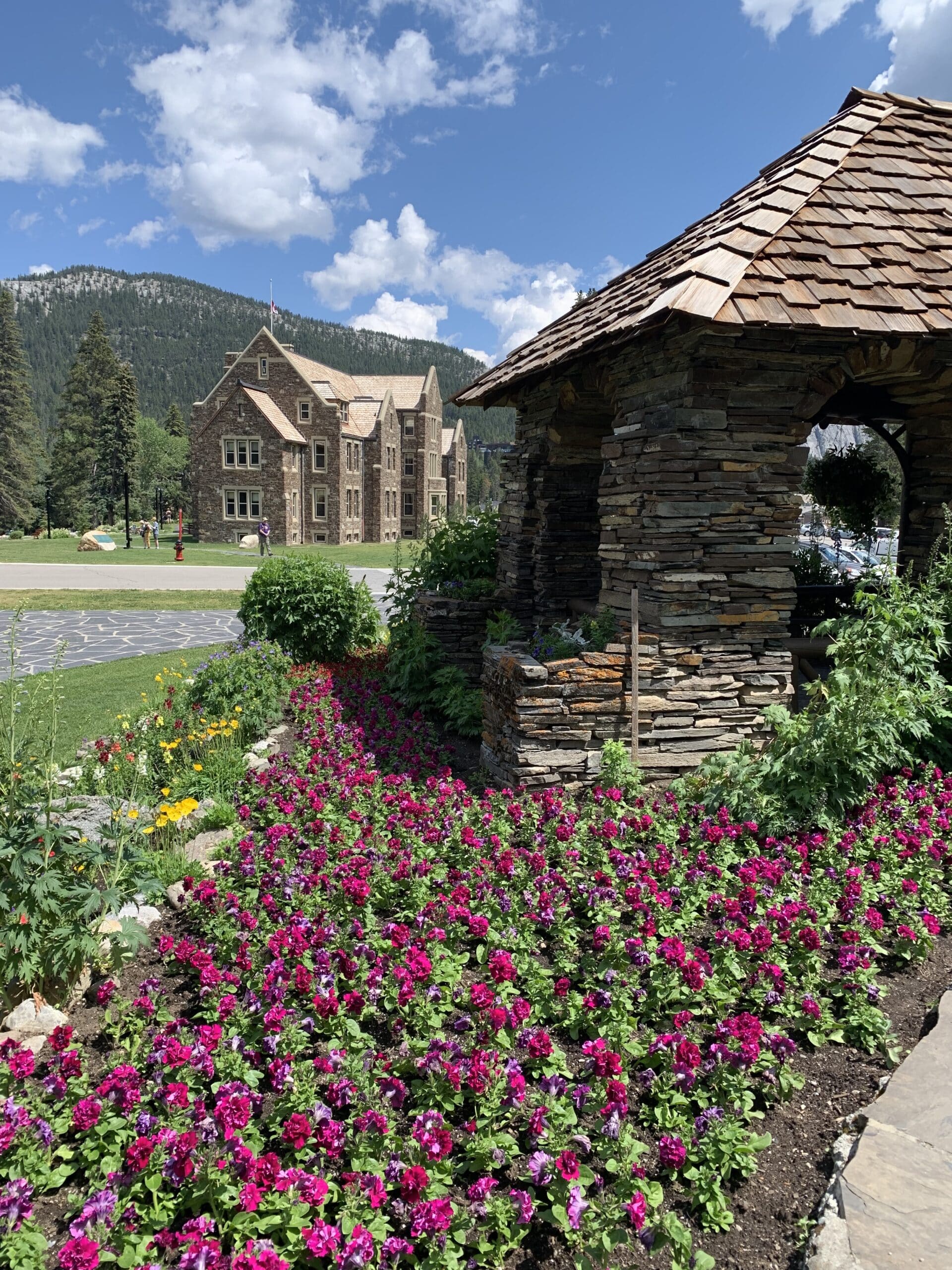 Cascade Gardens are absolutely worth visiting! The garden is open year-round and is free to the public. We prefer visiting Cascade Gardens during the summer when the garden beds are full and colourful.
That said, it is still worth a visit throughout the other seasons, where you can spot some golden colours in the fall and join the winter festivities held at the gardens. Regardless of the season, the Cascade gardens make for a serene and relaxing destination.
Cascade Garden is an absolute gem, located on the tip of downtown Banff. If you're looking for a peaceful and beautiful destination as a garden-lover or someone that is looking to get outside and breath in the fresh mountain air, this is the place for you.
---
Things to Know Before Visiting the Banff Gardens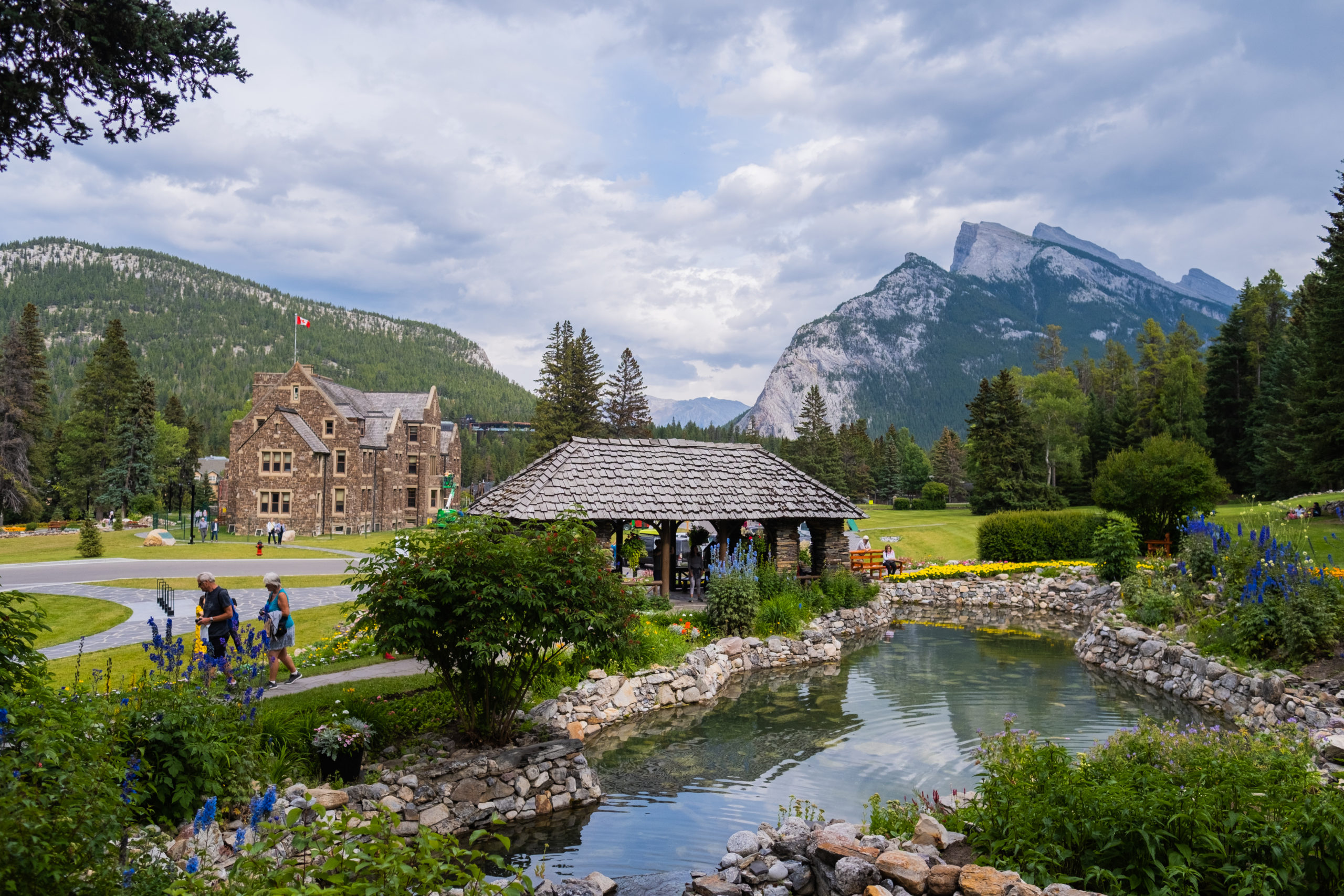 Please don't pick the flowers! They are for all to enjoy and meant to be left alone for viewing purposes only.
Be respectful of the gardeners as they are there to garden and not meant as tour guides. They may answer a few of your questions related to flowers and plants, but will direct you elsewhere if you start asking them for directions to Lake Louise, the best hikes in the area, and so on.
Cascade Gardens are a pet-free environment.
You cannot swim in the ponds, to immerse yourself in water we recommend the Banff hot springs just a short drive away.
There aren't signs everywhere indicating what plants you are looking at. We recommend loading some type of plant identifier app on your phone before visiting if you are interested in knowing plant types.
Plan Your Trip to the Canadian Rockies