Have you heard of the Instagram famous Peyto Lake? Most visitors park in the nearby parking lot and walk up an easy 10 minute maintained path to see it in the summer. However, those looking for an alternative, more adventurous way to see Peyto Lake and the rest of the beautiful Baff National Park should consider the scramble up to Observation Peak.
Observation Peak is a moderate Banff scramble that can be done in half a day. It was one of our favorite scrambles in the Canadian Rockies as it provided an excellent workout, stunning views, and little to no other visitors.
One of our goals last summer was to check this one off the list, and I'm so happy we did! Here's the ultimate Observation Peak hike/scramble guide.
See Also:
---
An Observation Peak Scramble/Hike Guide
---
Key Points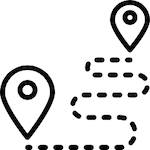 Length
8.2 km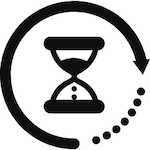 Duration
5 – 8 hours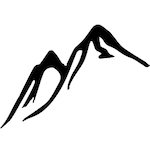 Elevation
1,067 meters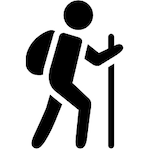 Difficulty
Moderate Scramble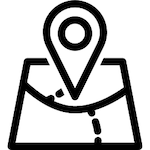 Trailhead
Bow Summit
---
Observation Peak GPX Track
---
Observation Peak Route Description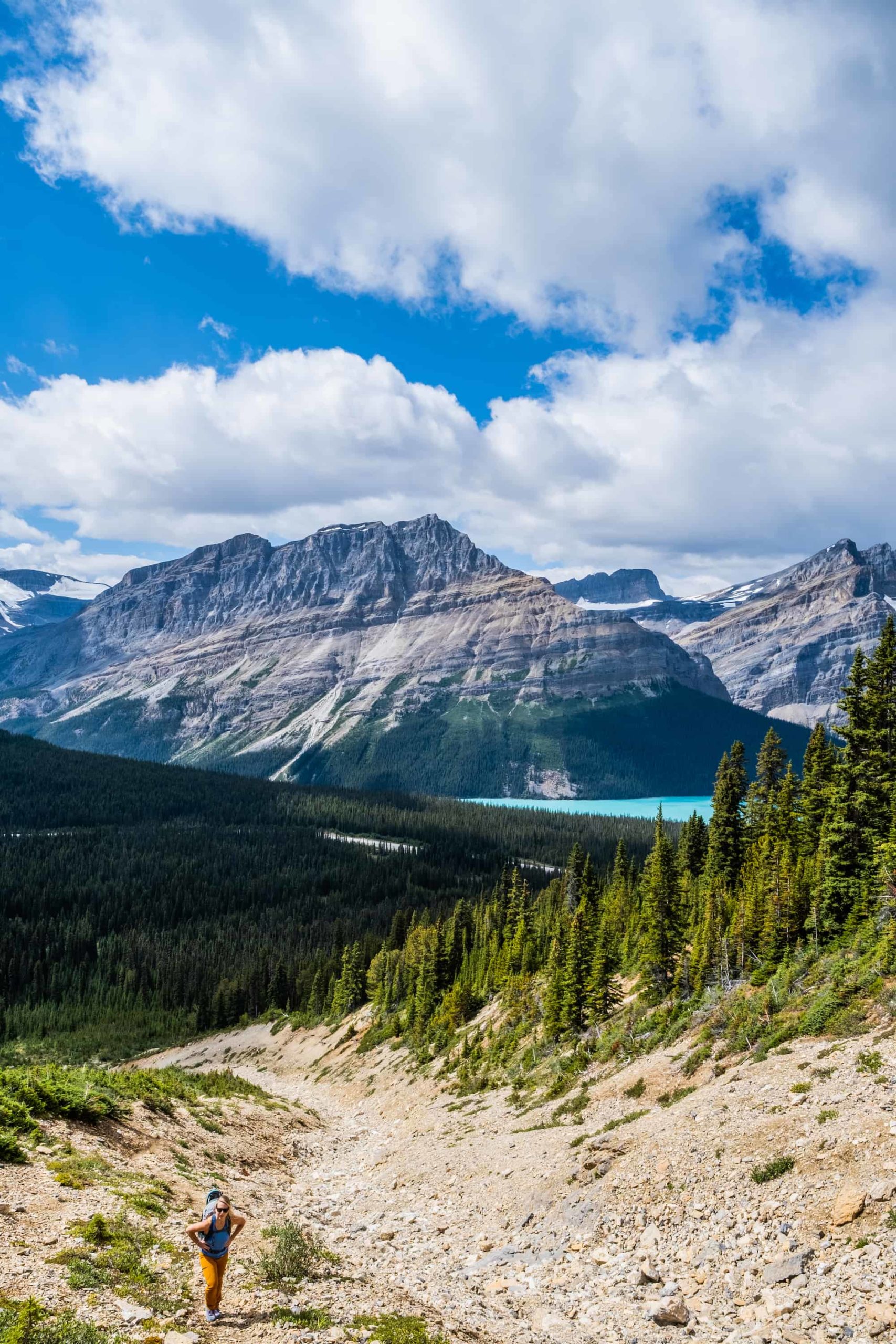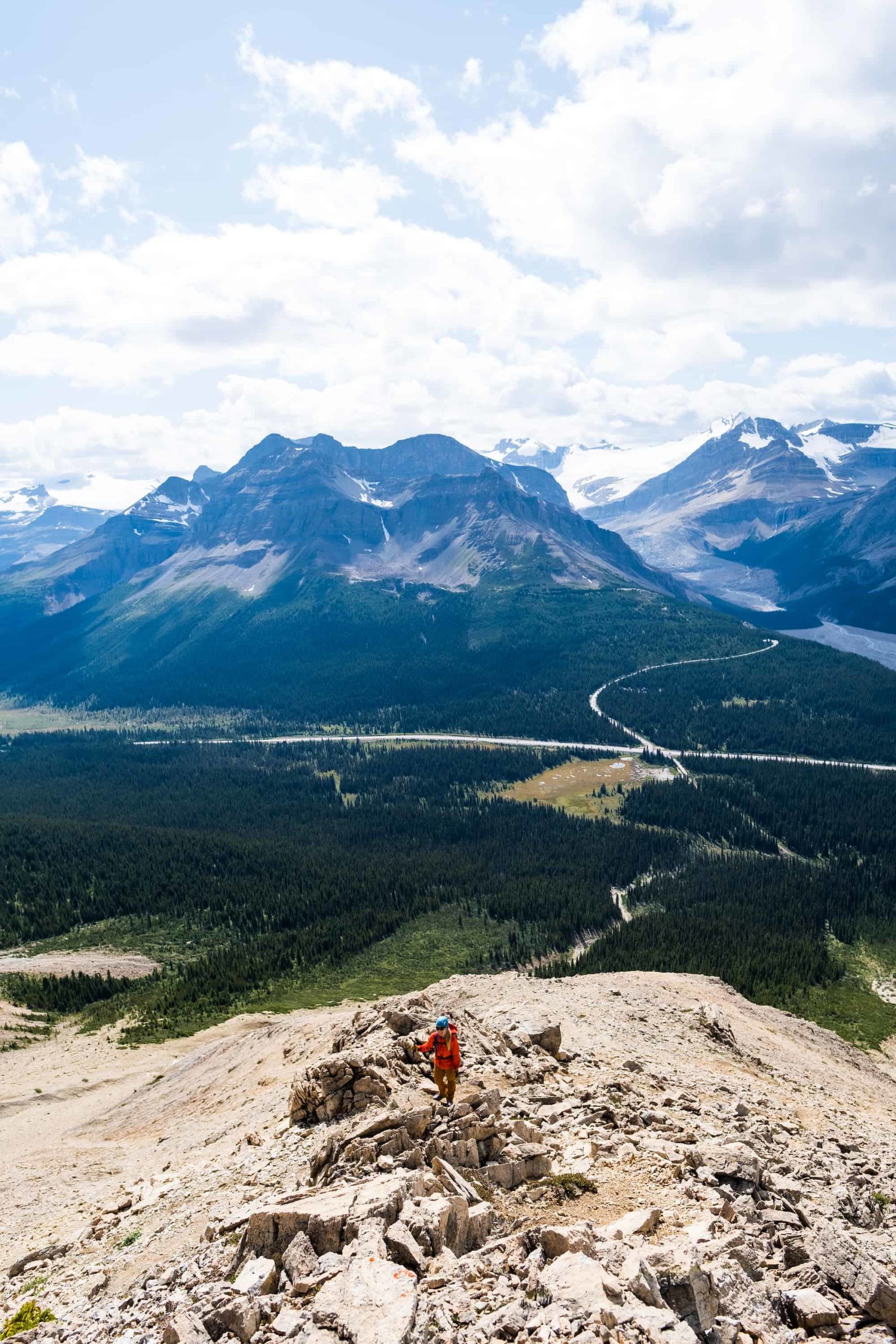 To get to the start of Observation Peak, follow the old road trail through the woods. This is the easiest part of your day so enjoy it for a few minutes. Once you get past the treeline, you can look up and see the mountain in front of you. This is what you are about to climb.
Follow the trail up the major gully to the left of the avalanche zone. Although we didn't notice them until the descent, there are a few cairns to follow until the descent, so keep your eyes open. If you stay out of the gully, you should be able to avoid problematic scree.
As you continue upwards, you'll notice some cliffs about 2/3 the way up. Stick to the right for the easiest ascent up and through the cliffs. You'll have to use your hands and stretch your body (if you're short like me) to connect your foot to footholds. This, to me, was the most difficult part of this scramble. It's moderately exposed over the gullies down below, not sure death, but you'd be in rough shape.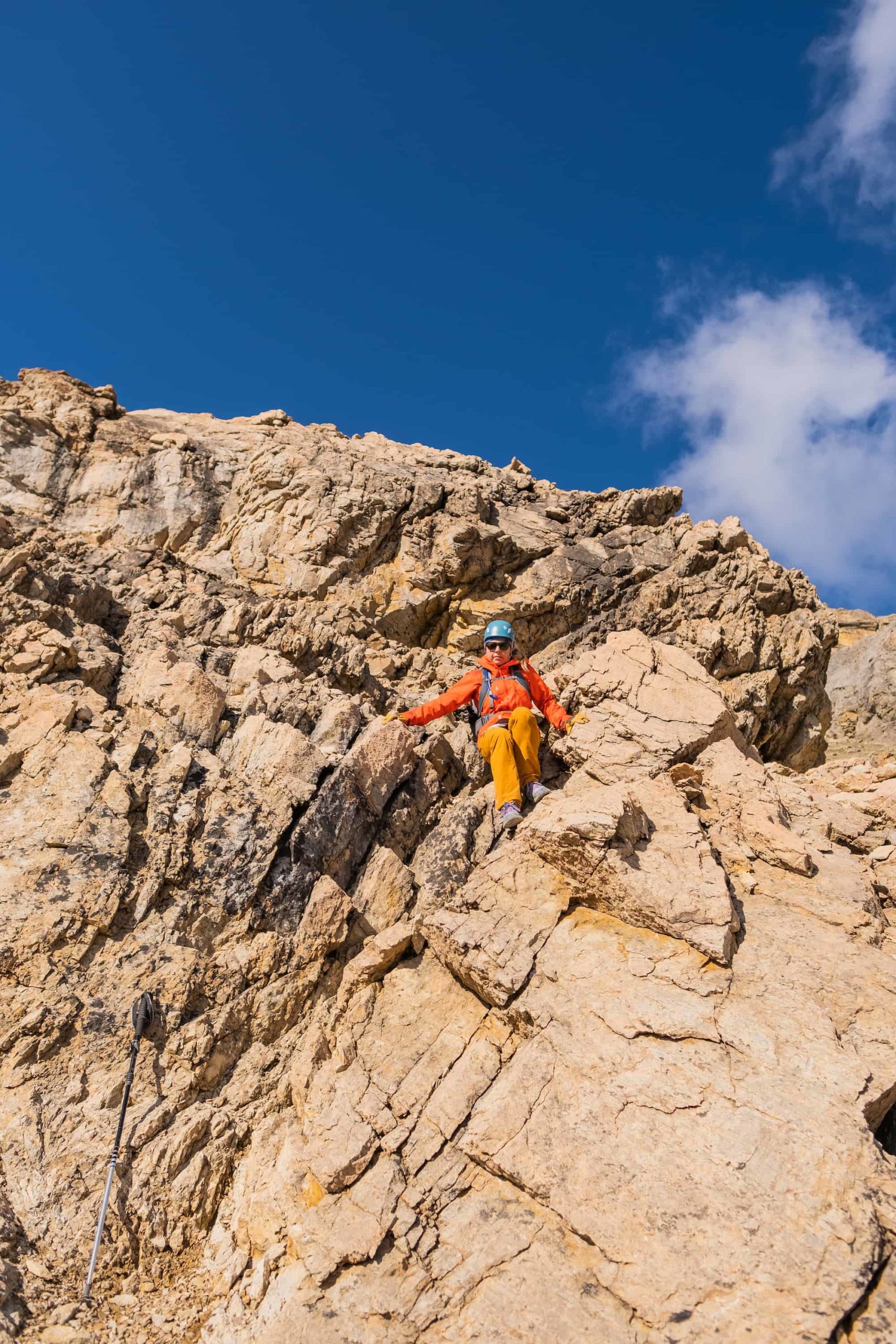 Alan Kane suggests avoiding this area entirely if you start your day further south, but then it would be endless rubble and scree. This would be a decision you make at the beginning of your day.
When you make it past the cliffs, continue on, you'll notice a false summit. You're going to be on a very loose treadmill scree for about 45 minutes to an hour before you reach the false summit. It looks closer than it is. If you attempt this with any snow or ice on the ground, it will be harder.
Push towards there and admire the view. Although this seems like the highest peak, the true summit is about 20 minutes further to your left. The good news is it's a straightforward 20-minute traverse, so you definitely should go for it.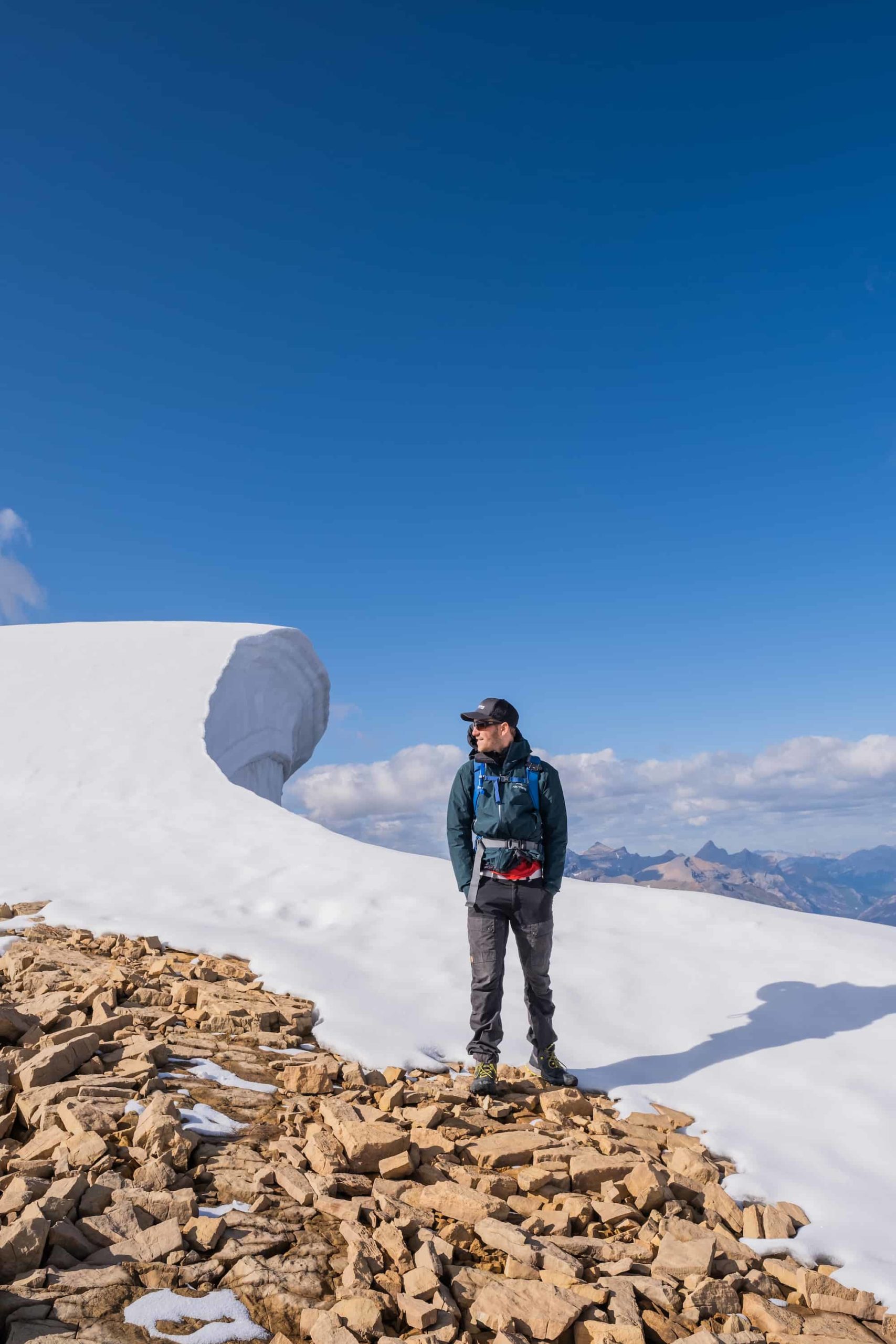 Pass the cornice hanging to the east. Do not stand on the cornice! We saw footprints here and couldn't believe it. This thing could break, sending you on your way to certain death.
You'll find a summit book and cairn to mark the true summit about 100 meters higher than the false summit. Chill here and admire the amazing views over the Wapta Icefield, Bow Lake, and Peyto Lake. This is why this is called "Observation Peak."
Head back the same way you came. I preferred to run down the loose scree section as it was much easier. I wore regular trail runners but would have preferred high ankled shoes for the scree. Note* A helmet should be worn on this hike as there is lots of loose scree and rock. It's one of those backpacking essentials we recommend on scrambles.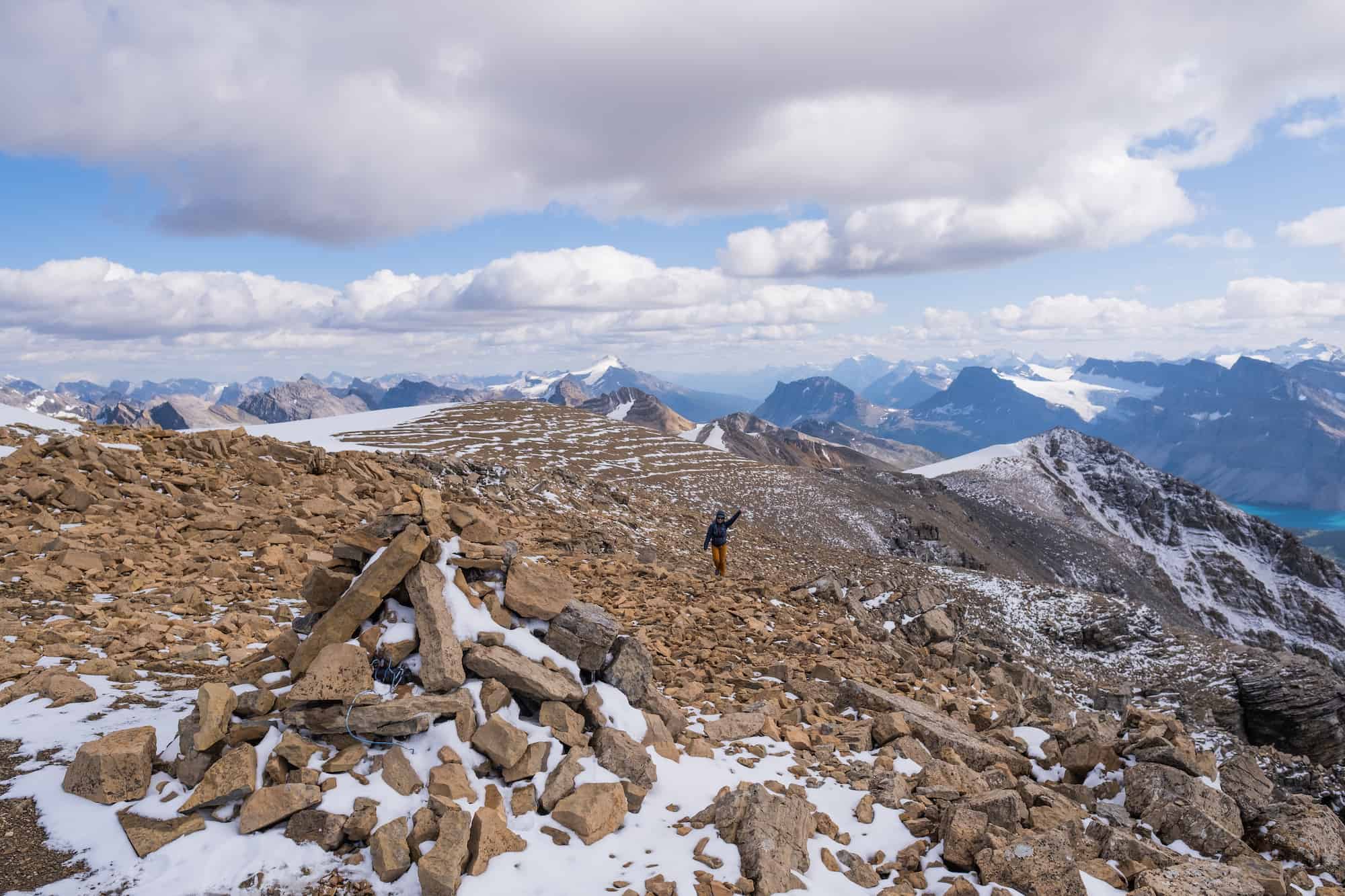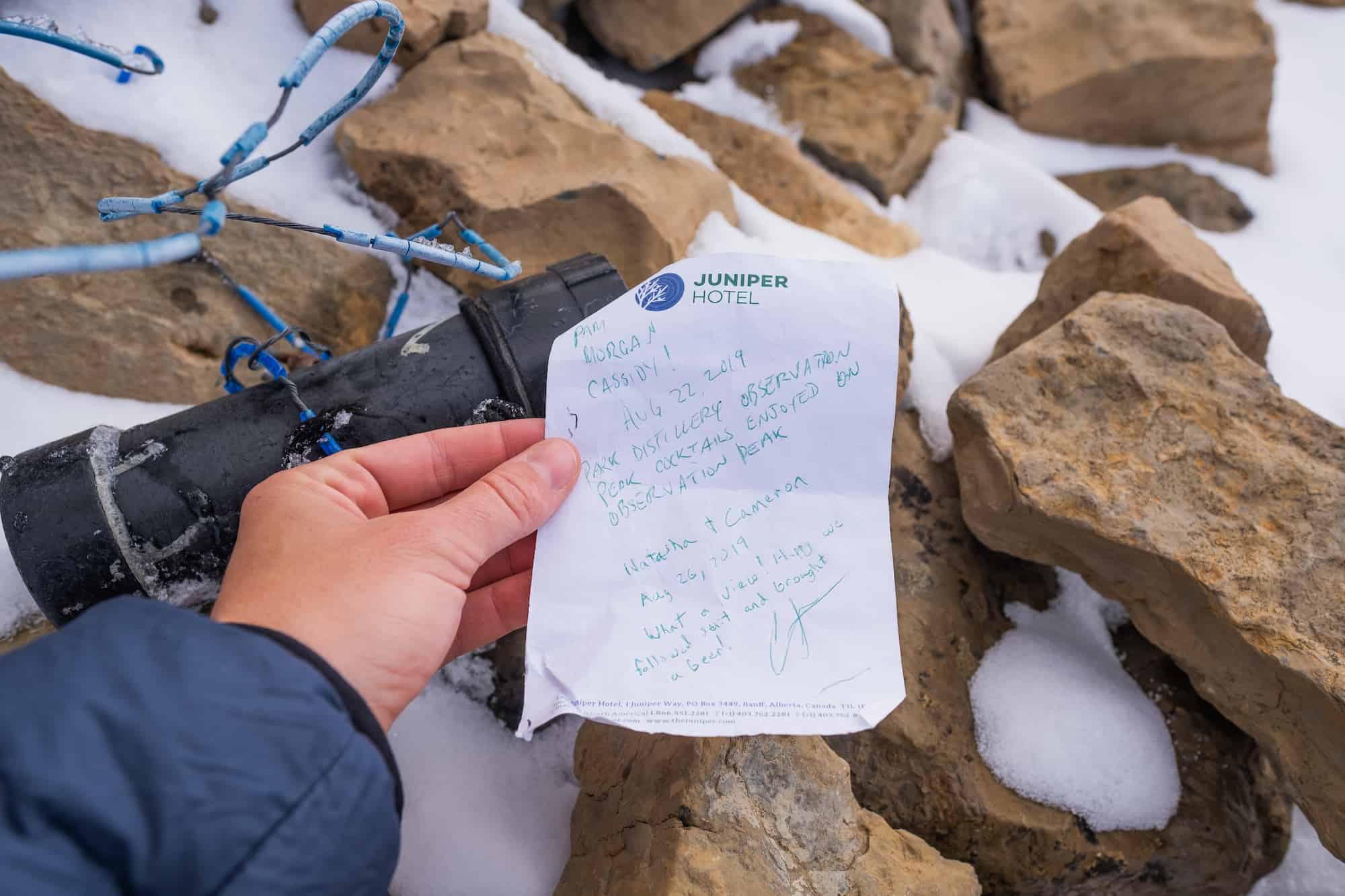 ---
Gear We Recommend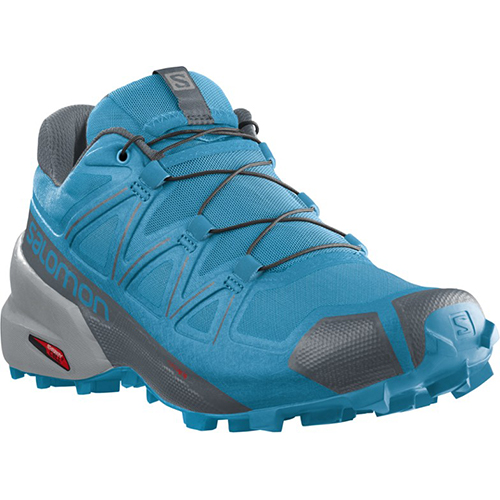 The vast majority of hikes and easy scrambles in the Rockies, you'll find us in our trusty Salomon Speedcross.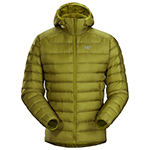 Arc'teryx Cerium is our pick for the best down jacket. It's incredibly light, and we bring it on almost every hike in the Rockies.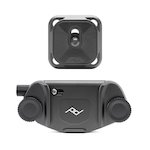 This nifty clip from Peak Design secures a camera to my backpack strap for easy reach. No more digging in the backpack!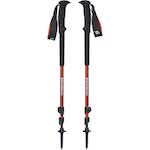 A pair of durable and lightweight hiking poles are a great asset on the hiking trail.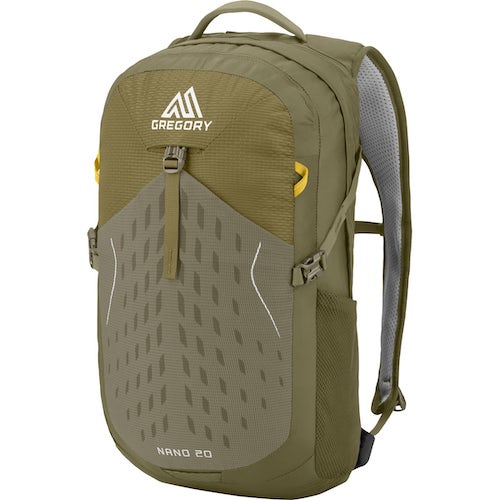 20L feels like the ideal size for quick hikes and scrambles. We love the Nano from Gregory with a hydration reservoir.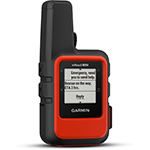 There is not much cell service in the Canadian Rockies. In case of emergencies, we carry an emergency beacon with GPS.
---
Observation Peak Parking
Just off the Icefields Parkway, almost directly across the street from the Peyto Lake/Bow Summit car park area, is a small access road to turn off for parking. Once you see Peyto Lake car park on your left (coming from Banff), be on the immediate lookout for a short gravel road on the right. Turn here and park on the side of the road. There isn't much parking here, so make sure you aren't blocking anyone else.
---
When Can You Hike Observation Peak?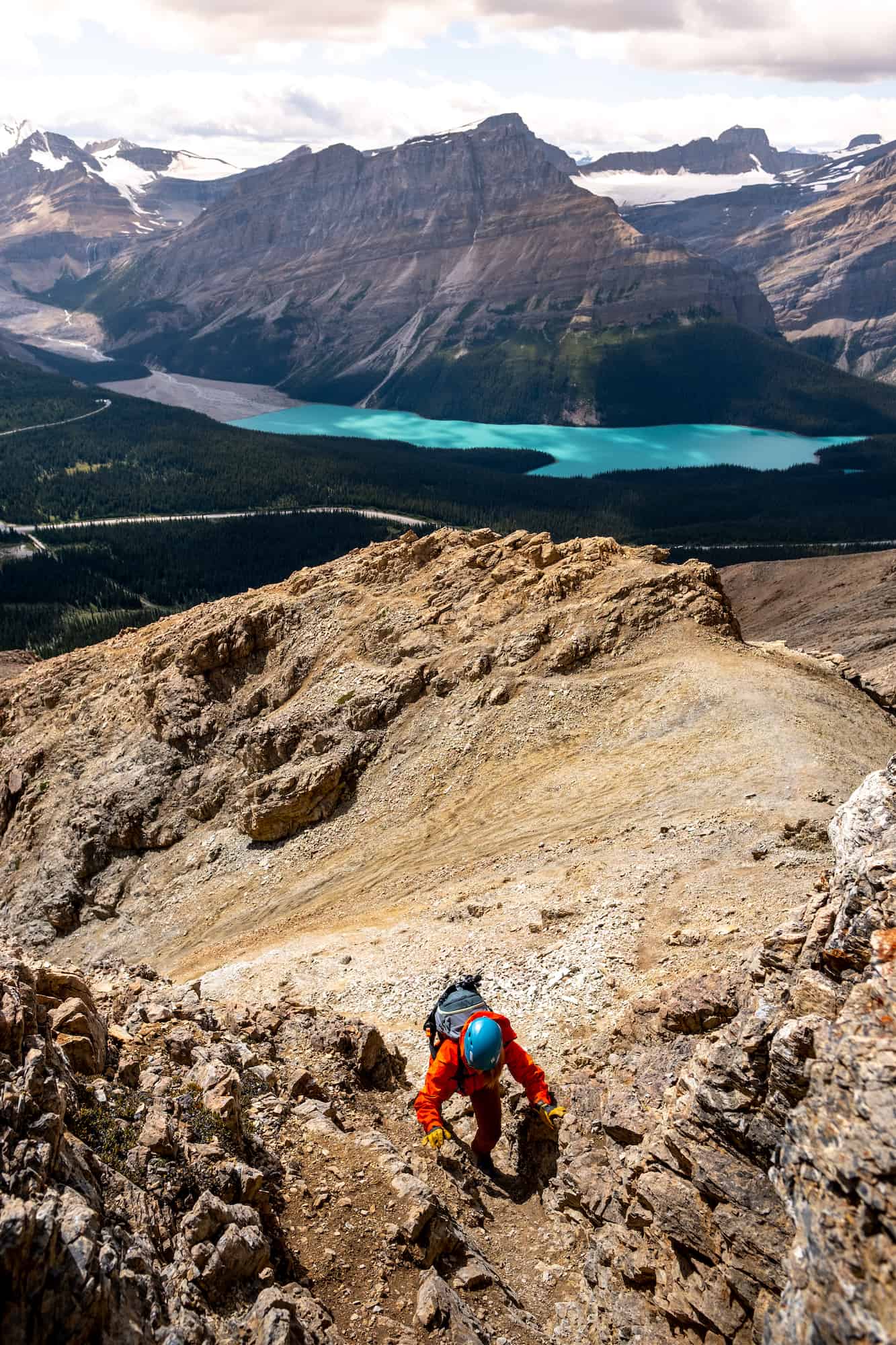 Observation Peak is best hiked between July and early October. You'll likely find snow in June and October. Pack a pair of crampons and dress in layers if you are going out during this time. Observation Peak should be hiked on optimal days. It's not for times when it's raining or snowing.
---
How Long Does Take To Scramble Observation Peak?
---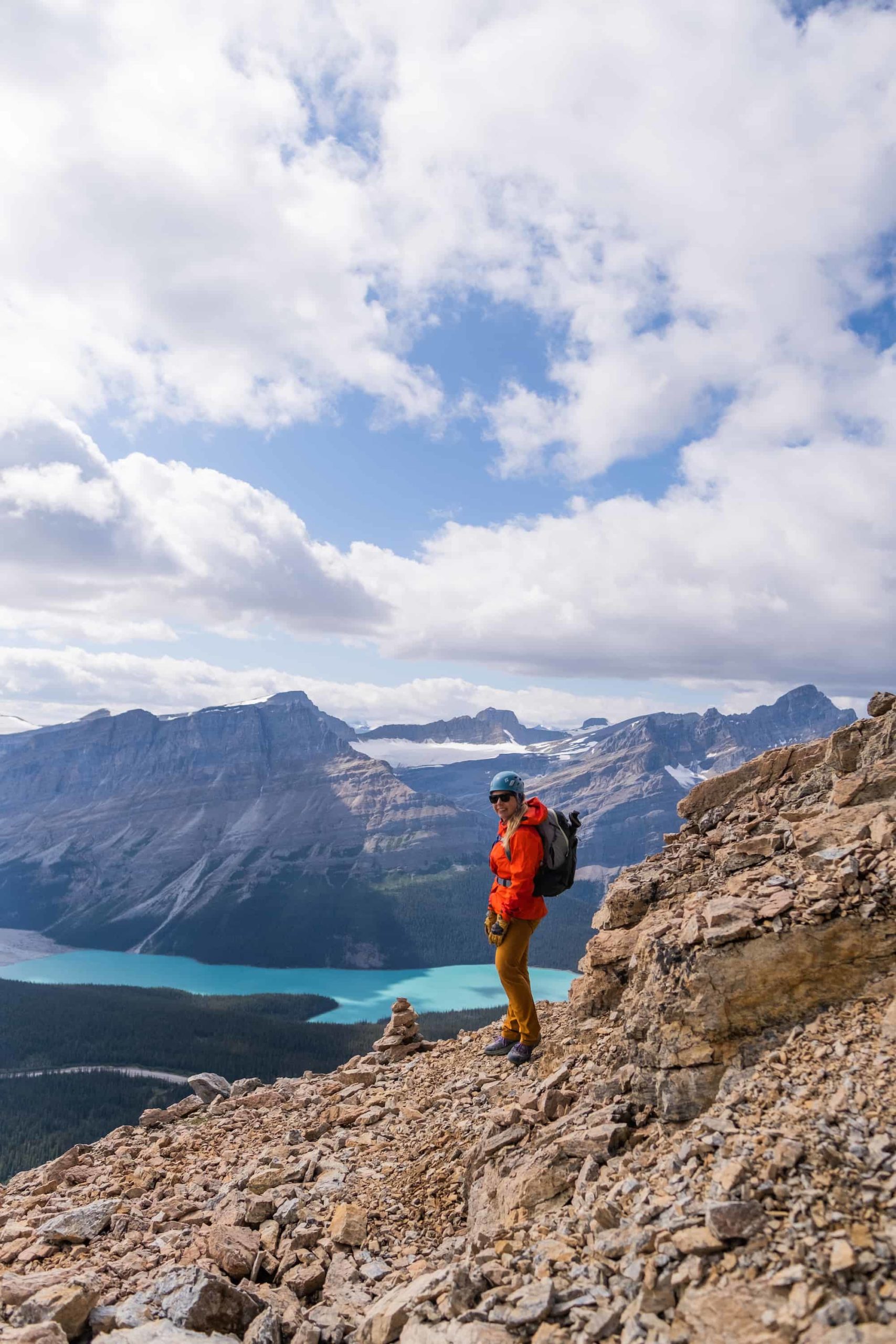 With a distance of 8.2 km and an elevation gain of 1067 meters, Observation Peak can be accomplished in 5-7 hours round trip. It took us about six hours with a 30-minute summit stop enjoying a beer with views.
---
How Hard is it to Scramble Observation Peak?
---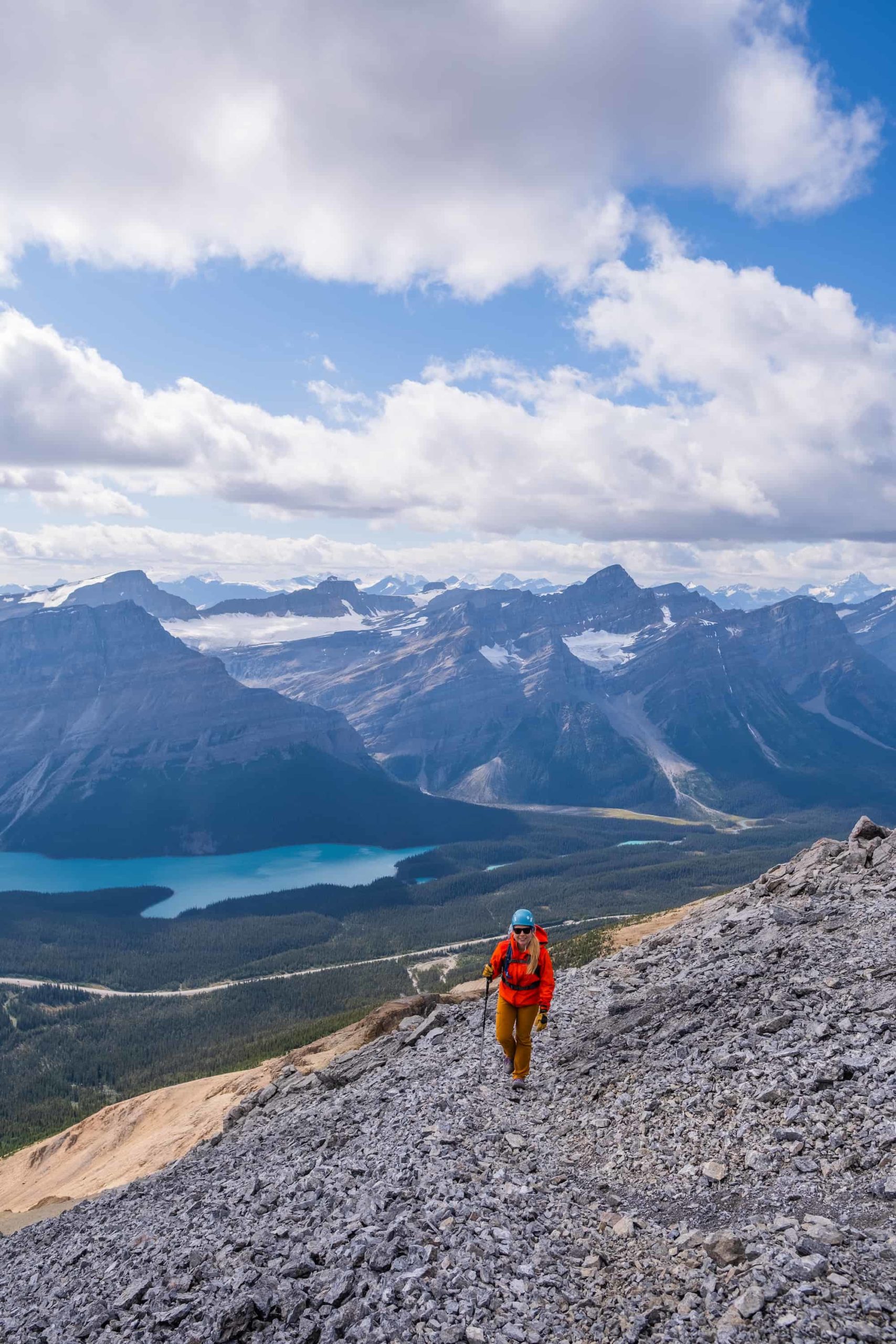 As far as scrambles in the Canadian Rockies go, I would personally rate this hike on the moderate side. Alan Kane rates this as a moderate scramble with moderate exposure, and I would have to agree.
It's more difficult than Paget Peak but less difficult than Mount Niblock by Lake Louise. If you are new to scrambling, this could be a bit intimidating for you as there are some maneuvers you'll have to do towards the ridge that involves mild exposure and the use of your hands.
That being said, there is nothing technical about Observation Peak and nothing death-defying here. You'll definitely want a helmet for this one as there is a lot of loose rock.
There is no route signage on Observation Peak and a few cairns on your way to the top. Follow the AllTrails GPS.
---
Are dogs and kids appropriate on Observation Peak?
---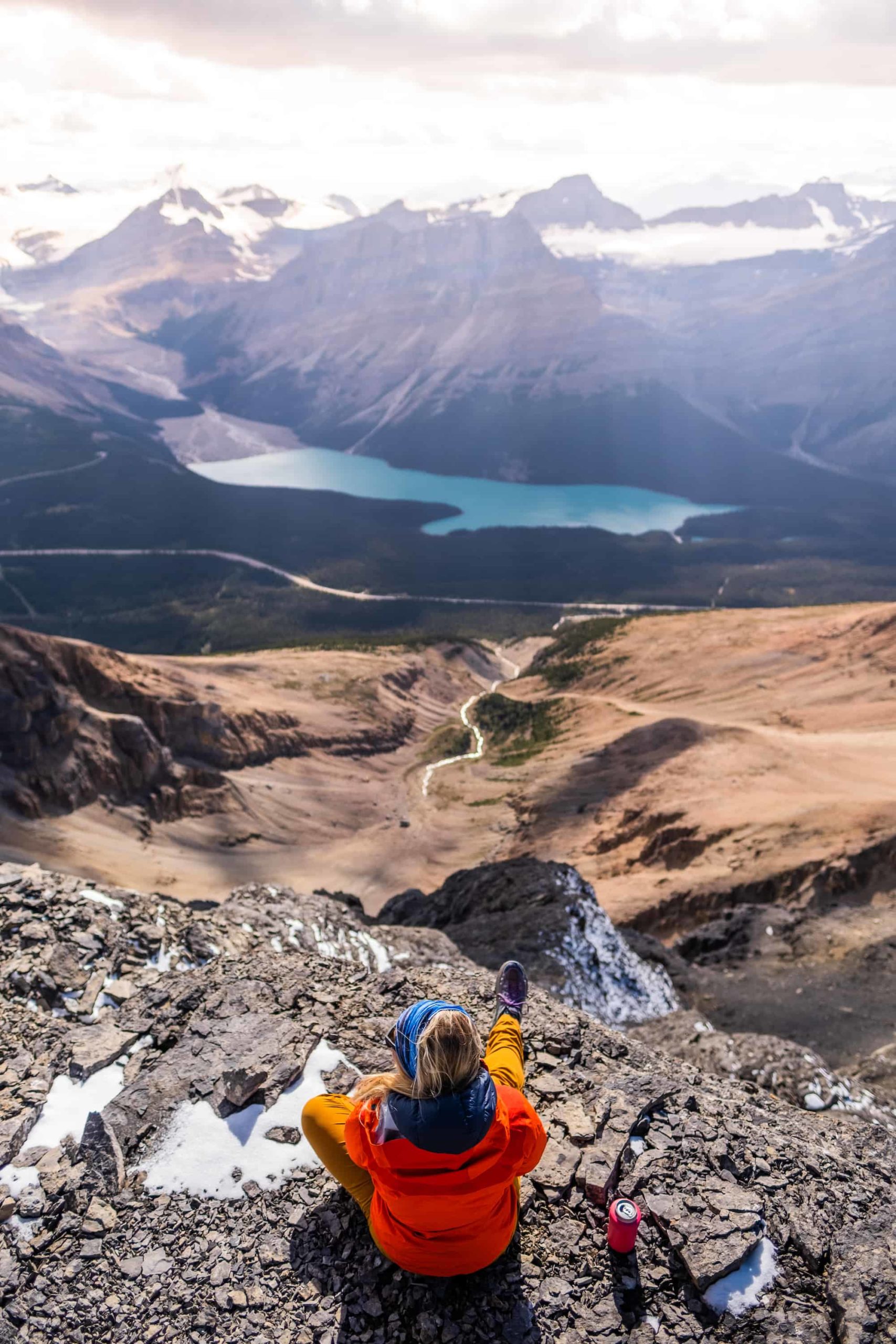 It would be best to leave them at home unless they are experienced with the scrambling.
---
How Busy is Observation Peak?
---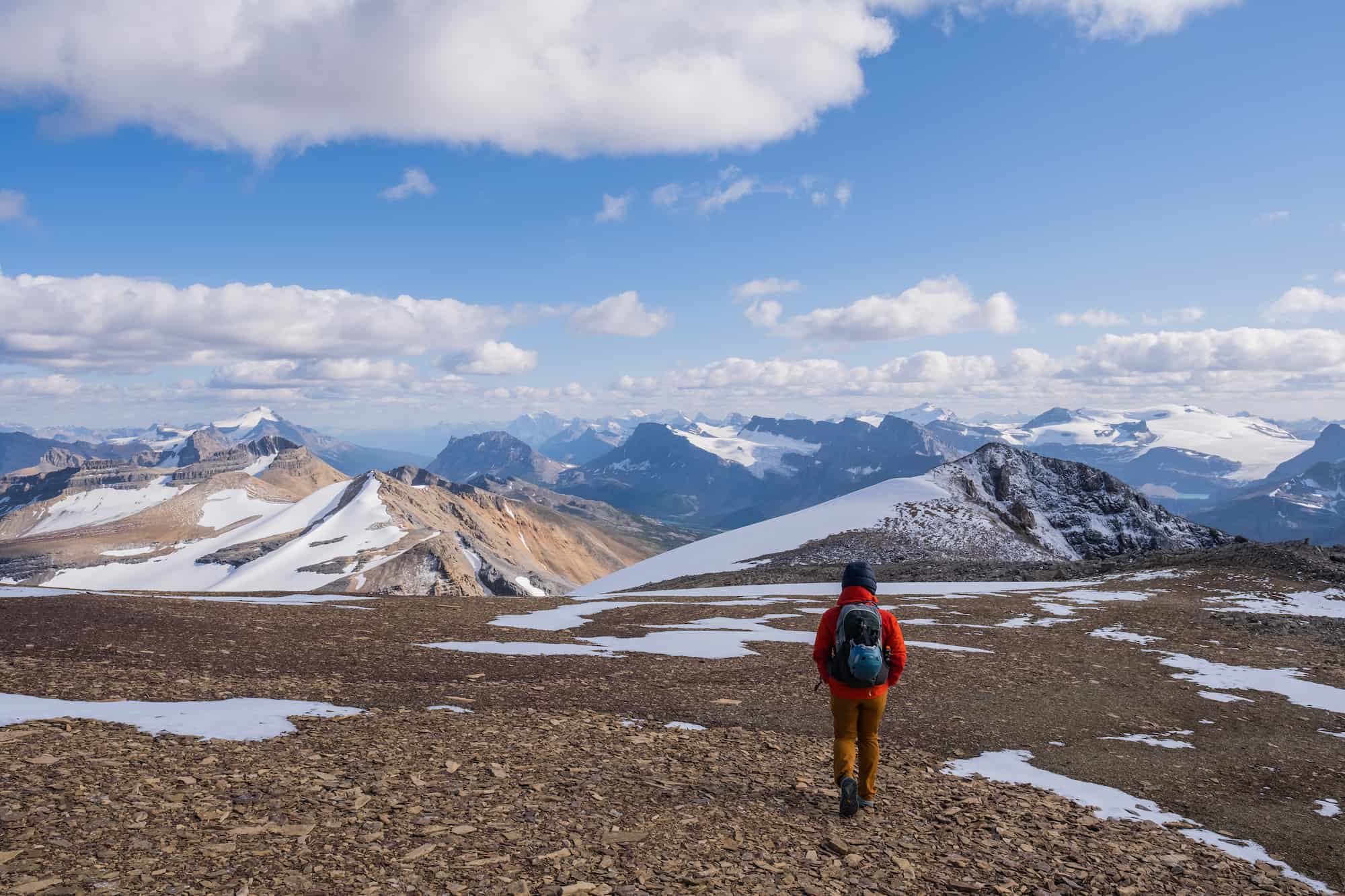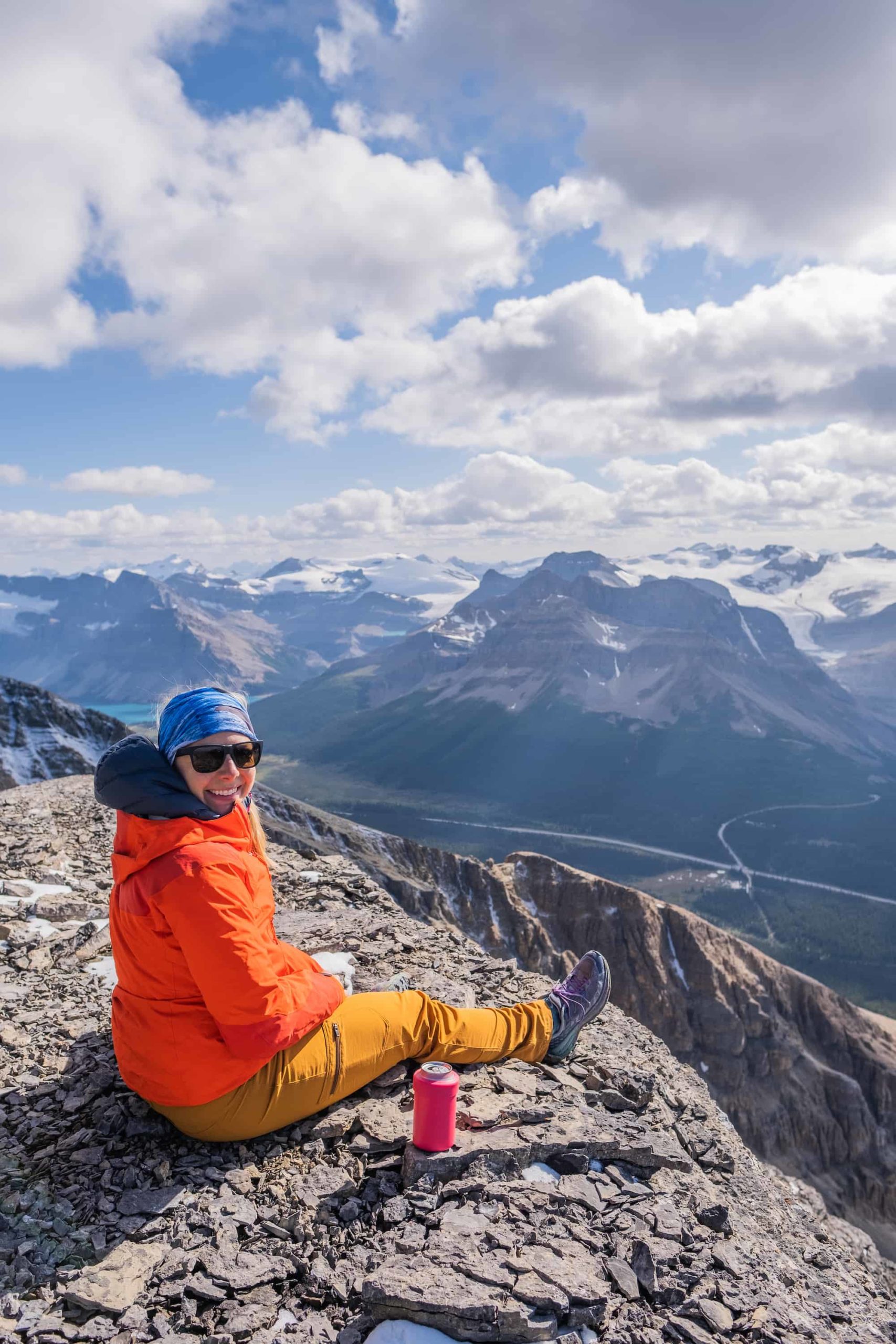 You're likely not going to see anyone out on Observation Peak. We went on on a beautiful summer day and only saw one other person. The summit register only had a few other recent signatures.
---
Peyto Lake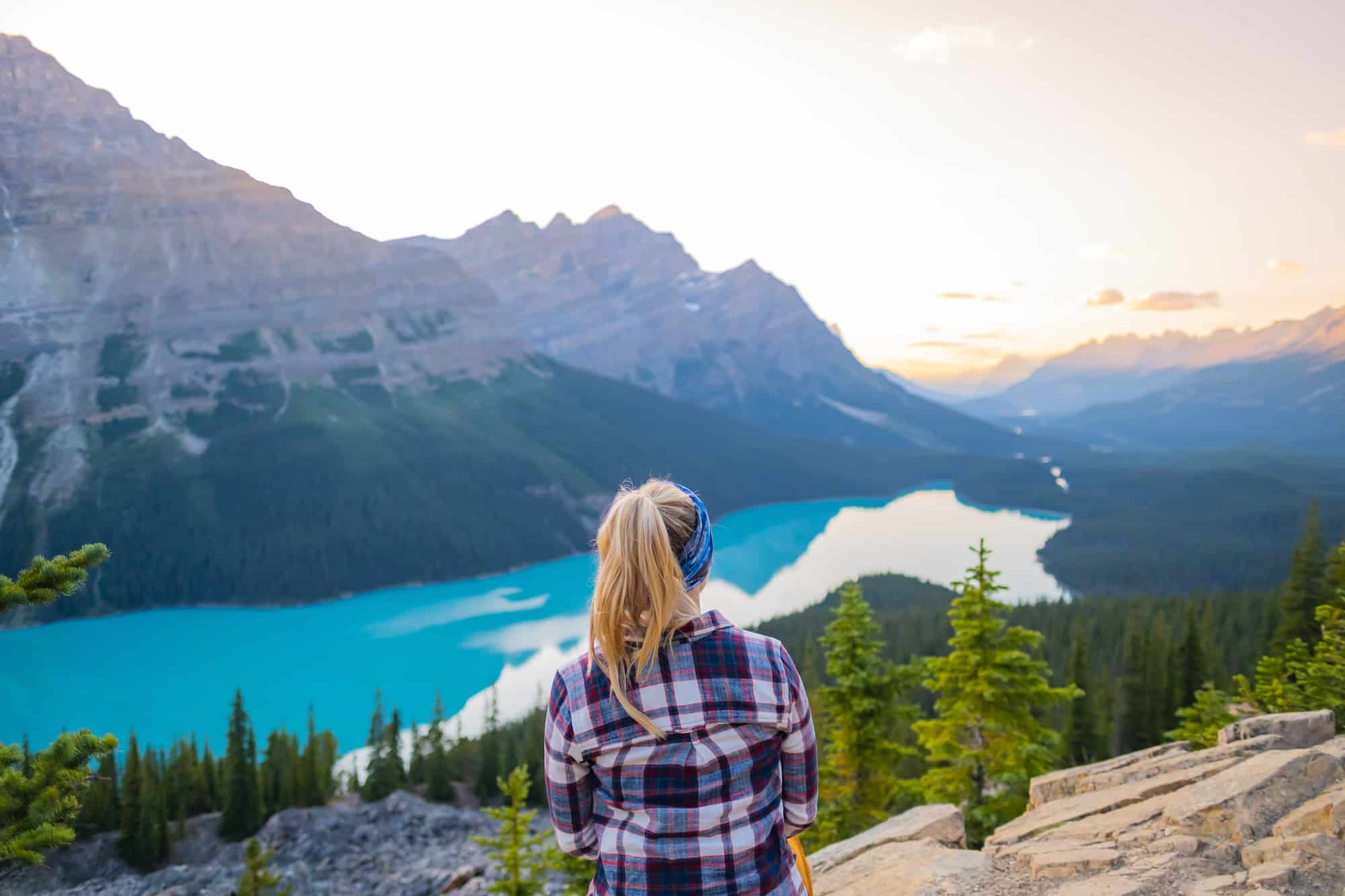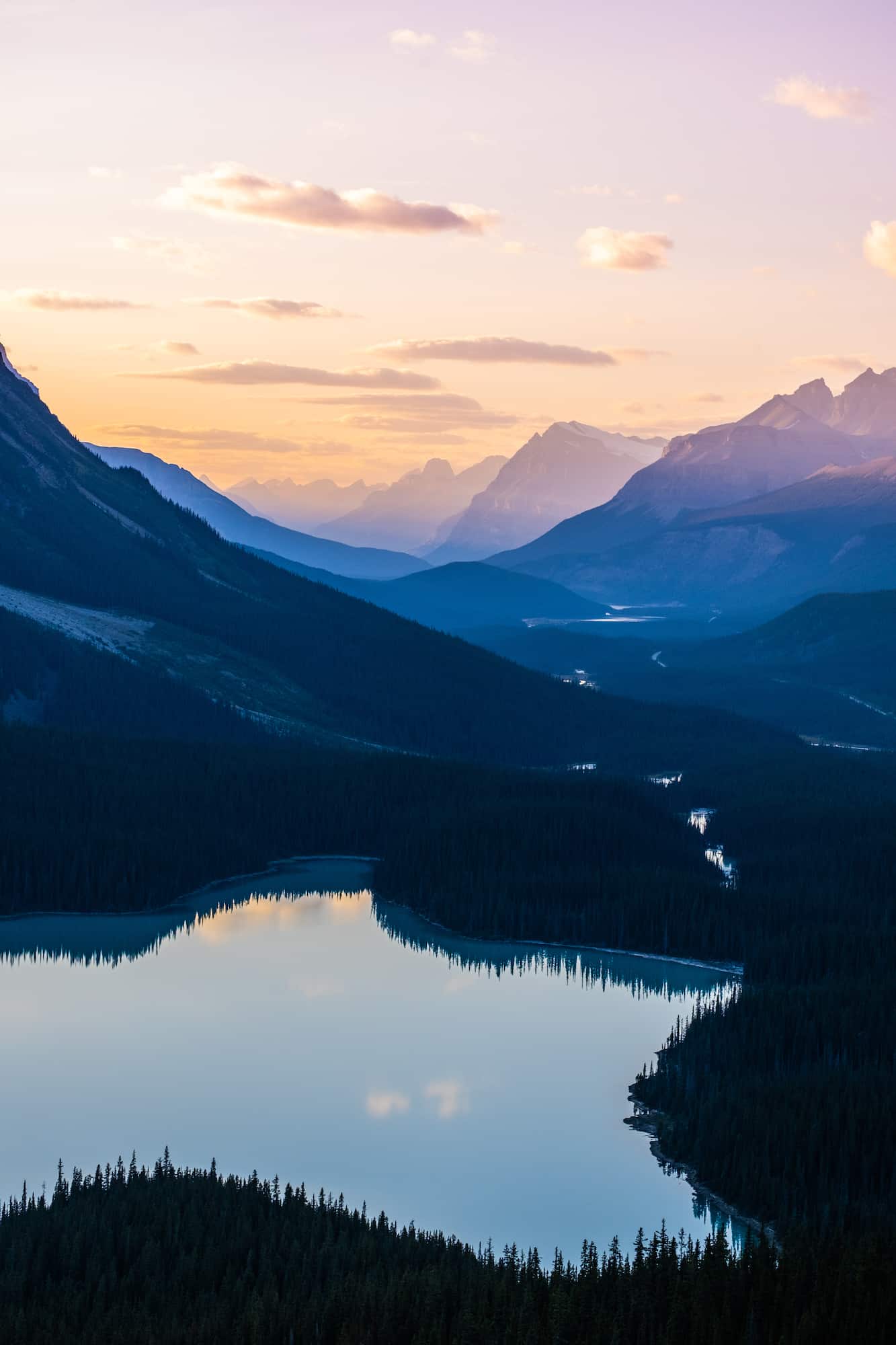 If you haven't seen Peyto Lake before, it's definitely worth it to stop before or after you scramble up Observation Peak for some great views. Getting to Peyto Lake is very easy. Only a 10-minute walk up a maintained path will get you to the viewpoint.
---
Advice on Hikes in the Canadian Rockies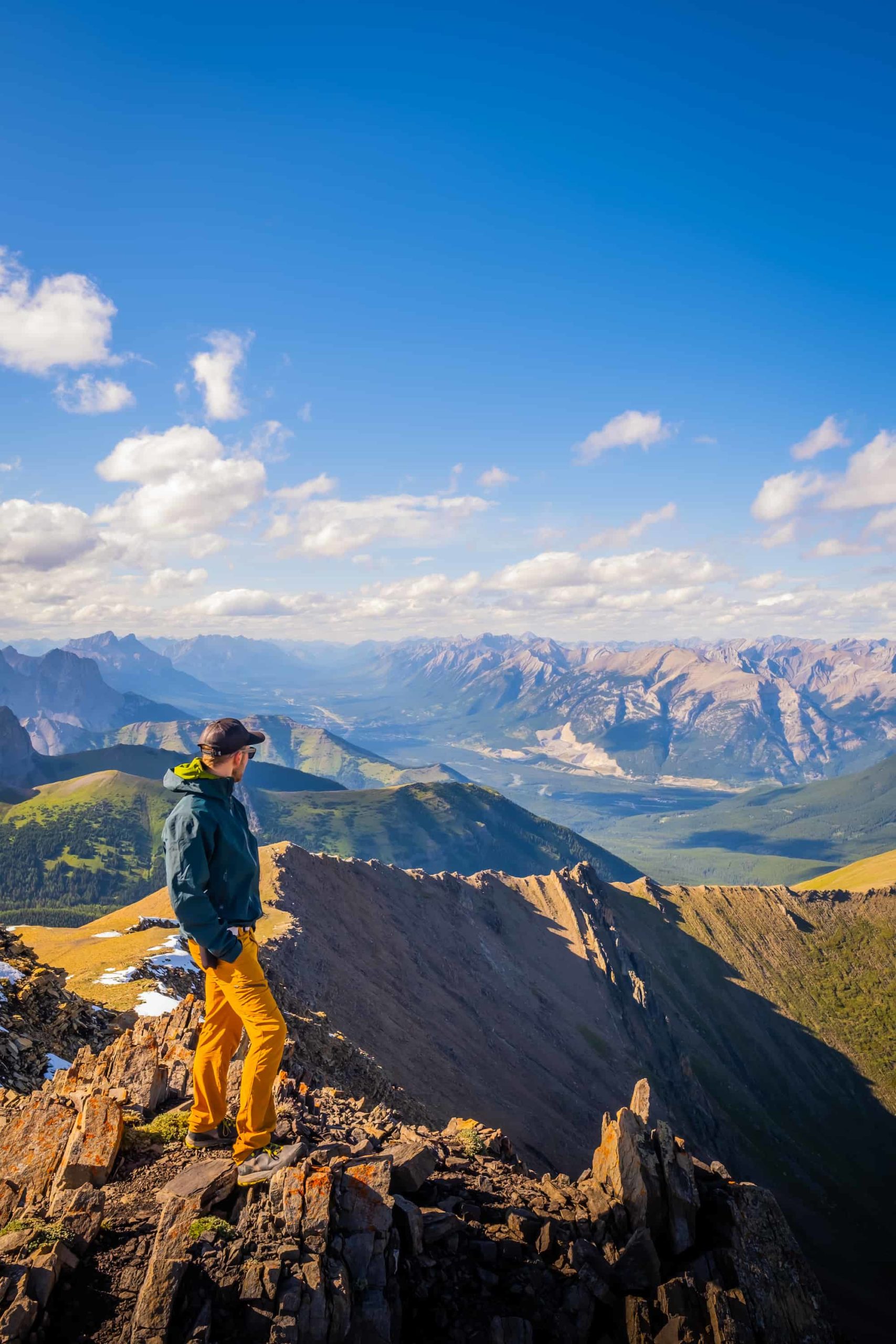 If this is your first time hiking in the Rockies, take a conservative approach. Pick an adequate hike for your fitness, plan for plenty of time, pack water and food, and don't be afraid to turn around.
For long hikes, set a turnaround time at the departure. Whenever we set out for an objective, I determine a time at which we need to turn around to arrive at the parking lot or campsite by dark. I would recommend not hiking in the dark as it's easy to get lost and it's not fun in bear country.
On that note, always carry bear spray if you plan to hike in the park. We carry ours in the neighborhood, and bears have been known to stroll through town and busy parking lots. Always practice wildlife awareness when you're on a trail, and please give animals space.
Regarding times, keep in mind your mountain fitness — as it's different from the gym. The low end of this post's low end is a constant fast pace uphill with little to no breaks and a brisk pace downhill. Most hikers should plan for a middle-of-the-road time with the estimated duration.
It's also super important to know that there are limitations and to come prepared. These are very serious mountains, and it is easy to get in well over your head with life-threatening consequences.
Lastly, a GPS tracker could save your life – it's one of those backpacking essentials I like to have on me just in case I need to hit SOS.
---
What to Wear On a Hike?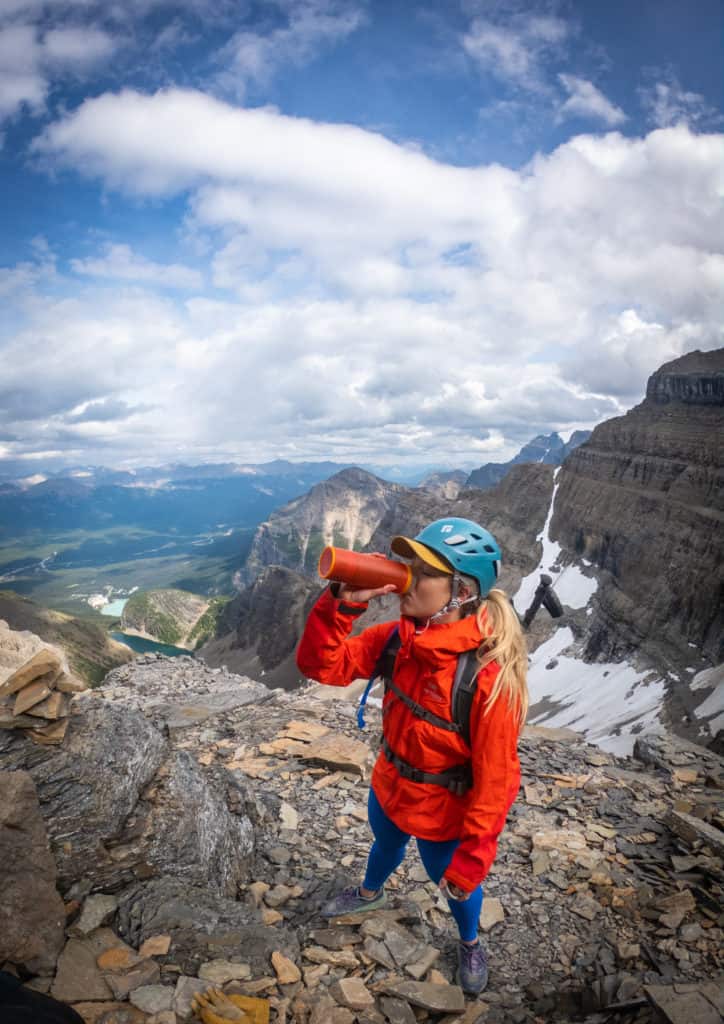 The most basic principle of what to wear hiking is layering. Anyone that has spent time in the wilderness or mountains can speak to the fact your temperature can fluctuate a lot on a hike. You can easily start off cool at the mountain base and get hot as soon as you begin moving.
The goal of hiking clothing is to help regulate your body temperature, element protection, and moisture management. Temperature management is best done through a layering system.
↓ Join the community ↓
The Banff Blog Facebook Group is your headquarters for the Canadian Rockies' travel advice and information. Including hike info and off-season travel information. This is also where you can meet one another when you need adventure buddies.