Looking for the best hikes in Yoho National Park? We share some of our favorite hikes around Yoho National Park and share all of the details in this guide to experience the best in the park. You'll find on these hikes in Yoho high alpine passes lined with wildflowers, jagged peaks topped by glaciers, and a healthy dose of turquoise blue lakes.
The Canadian Rockies is home to pristine wilderness and jaw-dropping mountain views. None of this is more evident than in Yoho National Park. If you're visiting neighboring Banff National Park, Yoho is well worth a visit for some variety. Further west in the mountains means the Yoho receives more precipitation, resulting in a greater variety of vegetation and some fantastic waterfalls.
See Also:
---
Best Hikes in Yoho National Park
---
All Souls Lake O'Hara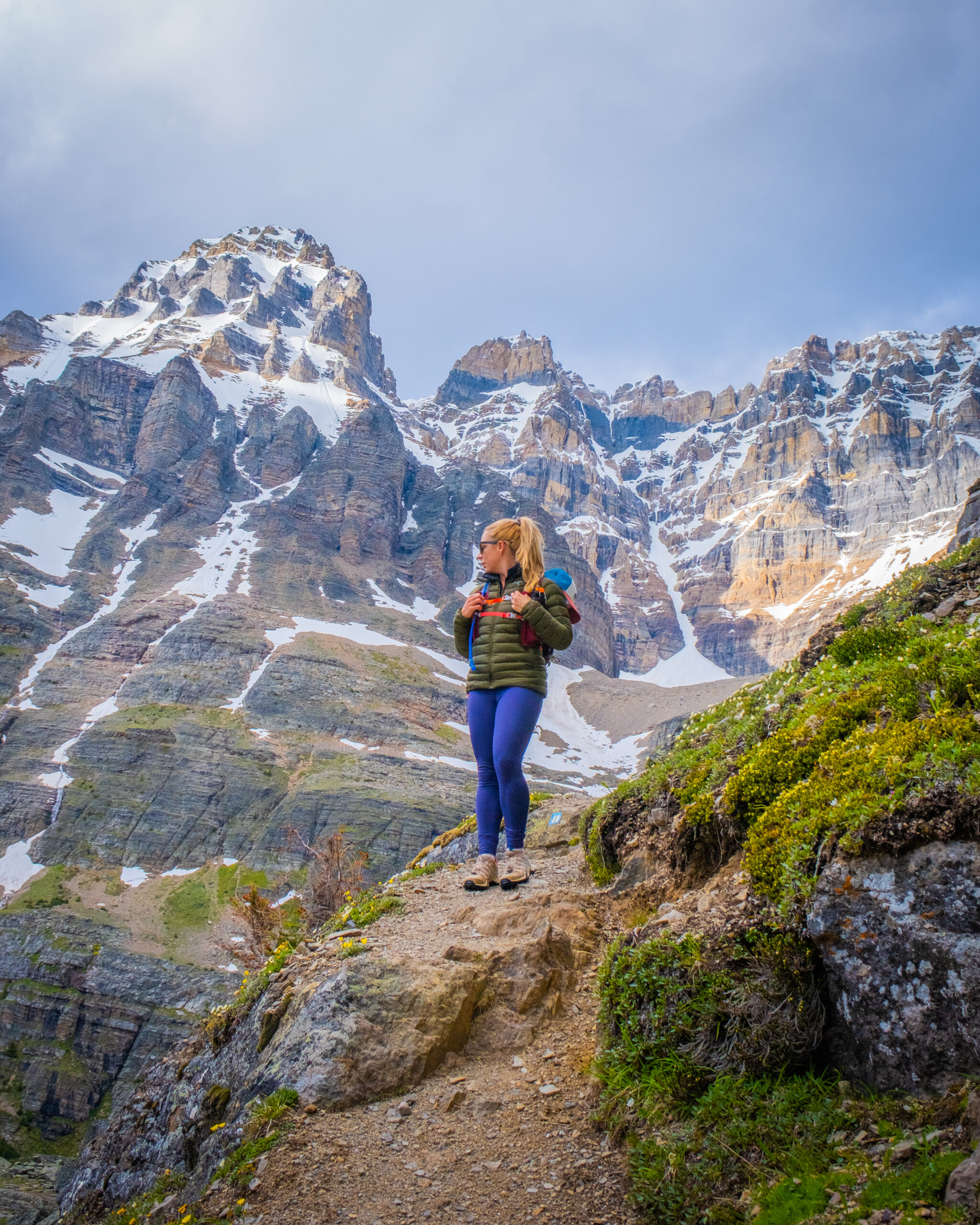 There are few Canadian Rockies as photogenic or head-turning as the Lake O'Hara region in Yoho National Park. It's probably one of the most spectacular areas of the world and due to a bus system to limit numbers only a lucky few each day get to visit this region of the park.
If you aren't lucky enough to score a ticket through the permit system that sells out months in advance, you're left with walking a 10km service road that the buses drive down. When you add 20km on top of your hike, it's enough to deter all but the most dedicated.
The hike goes along the base of Yukness Mountain and opens up to a jaw-dropping vantage point back out over the valley, Lake O'Hara, and Mount Odaray. A true highlight is to witness this area in September during the larch season.
Length: 9.5 km
Duration: 5- 7 hours
Elevation Gain: 794 meters
Difficulty: Difficult
Best Time To Go: July – September
Parking: Lake O'hara Bus Parking Lot
---
Iceline Trail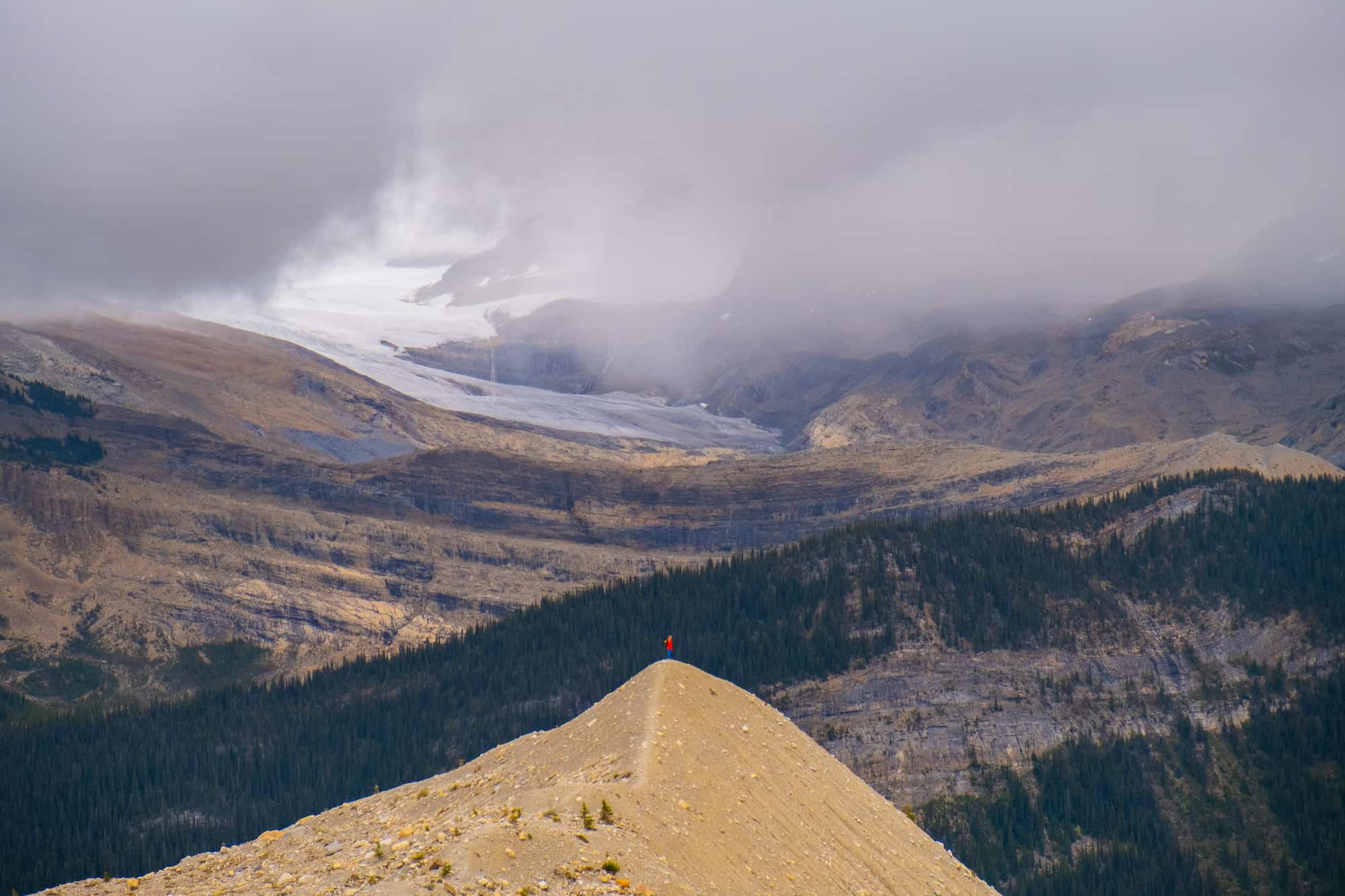 The Iceline Trail is one of the great hiking trails in Yoho National Park. The whole 14.2 km trail is simply stunning, offering waterfalls, glacier views, glacier lakes, and beautiful wildflowers if you hit it in the right season.
This trail is rated as difficult, but we found it very easy as there isn't much elevation gained involved and no scrambling to overcome, but it is long. Expect the Iceline to take you anywhere from 6-8+ hours. Alternatively, if you don't want to rush your time, there are campsites along the trail, though they'll have to be booked out in advance in the summer season.
Length: 14.2 km
Duration: 6 – 8 hours
Elevation Gain: 864 meters
Difficulty: Difficult
Best Time To Go: July – September
Parking: Takakkaw Falls
---
Wapta Falls
Yoho is blessed with some of the best waterfalls in the Canadian Rockies, and it is tough to pick the most impressive. However, we'll have to give it to Wapta Falls for the sheer width and amount of water. The waterfall is the full width of the Kicking Horse River, and the rushing water often produces rainbows when the sun is shining.
To reach the waterfall is an easy walk through the woods with only a small amount of elevation gain, so it should be appropriate for most hikers. It's one of our favorite Yoho hikes if we want to add a bit of scenery when we're in the park. It's also a great spot after a morning hike to relax in the afternoon/evening.
Length: 4.7 km
Duration: 1 – 2 hours
Elevation Gain: 126 meters
Difficulty: Easy
Best Time To Go: Year-Round
Parking:

Wapta Falls Parking Lot
---
Emerald Basin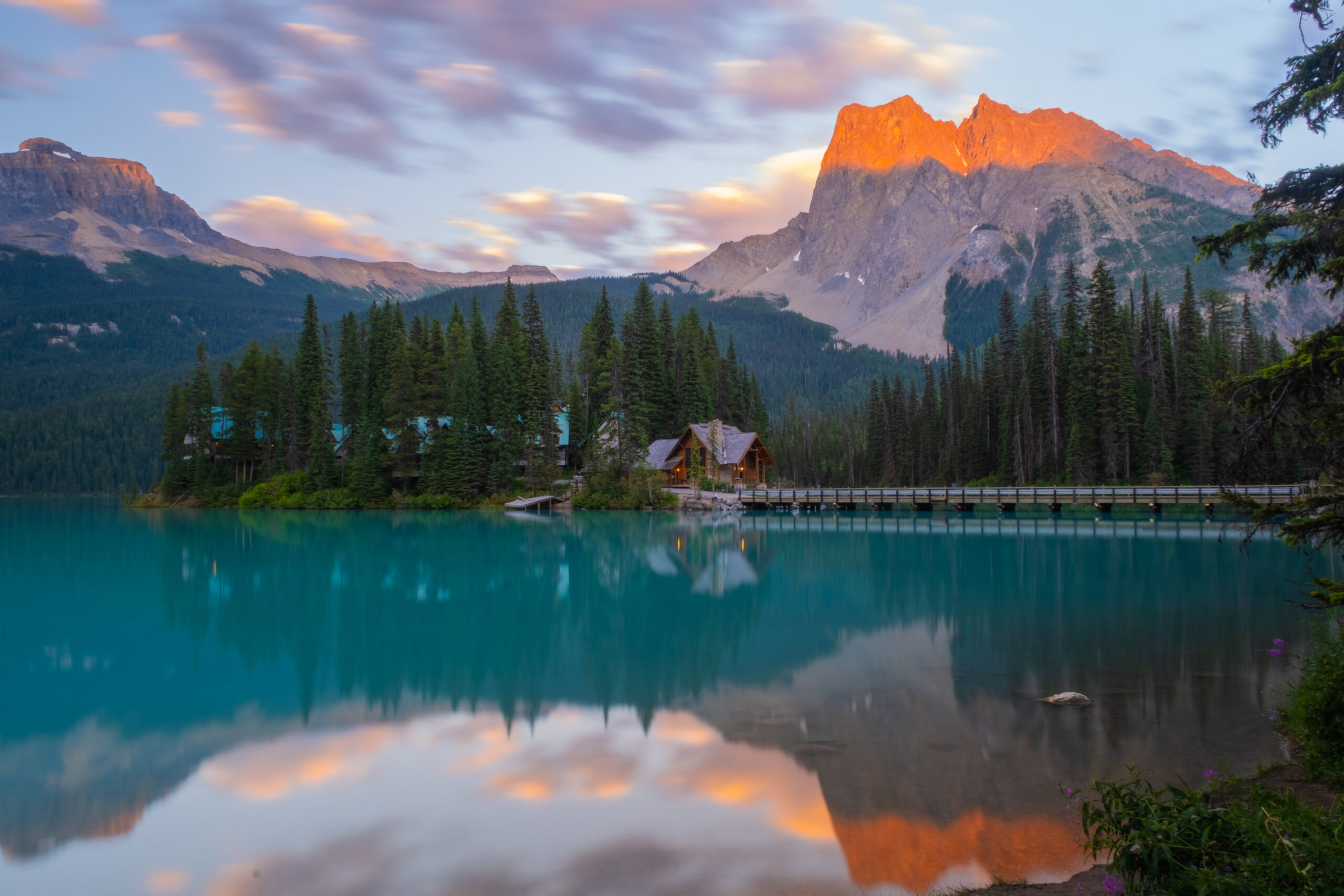 This is a very popular hike as it's easily accessible and does have too much elevation gain, so it's good for beginner to intermediate hikers. Personally found the trail a little on the boring side, more enjoyment from Takakkaw Falls and Wapta Falls.
The trail's highlight is toward the end as you reach the alpine meadow flanked by massive craggy cliffs, rushing waterfalls, and glaciers. It's a quiet area of wilderness away from the crowds that are often found around Emerald Lake.
Length: 10.8 km
Duration: 2 -4 hours
Elevation Gain: 242 meters
Difficulty: Moderate
Best Time To Go: June – October
Parking: Emerald Lake Parking Lot
---
Paget Peak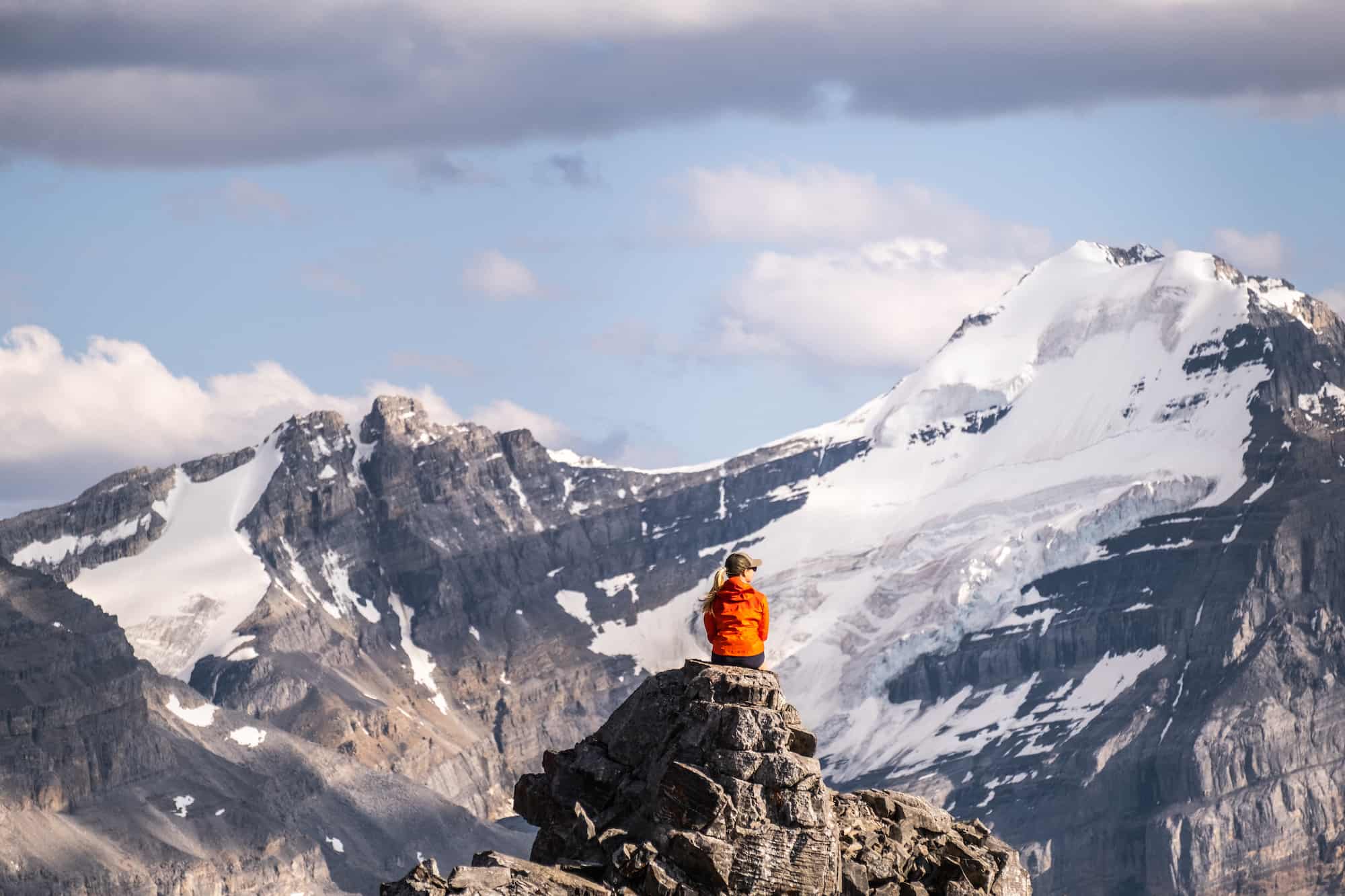 Paget Peak is often recommended to those that want to start scrambling in the Canadian Rockies. It's an easy scramble, with nothing technical involved. It's also one of the shorter scrambles you can complete in the Canadian Rockies, making it a great option for those who want to get out but don't have an entire day.
Once at the summit, scramblers are provided incredible views of Kicking Horse Pass and the Great Divide Glacier. Most notable is the hanging glacier on Cathedral Mountain across the valley. It's a really phenomenal Yoho hike and one of our favorite bang for your buck hikes in the Rockies.
Length: 9.5 km
Duration: 4 – 6 hours
Elevation Gain: 1000 metes
Difficulty: Easy Scramble / Difficult Hike
Best Time To Go: June – September
Parking: Wapta Lake Picnic Area
---
Emerald Lake Circuit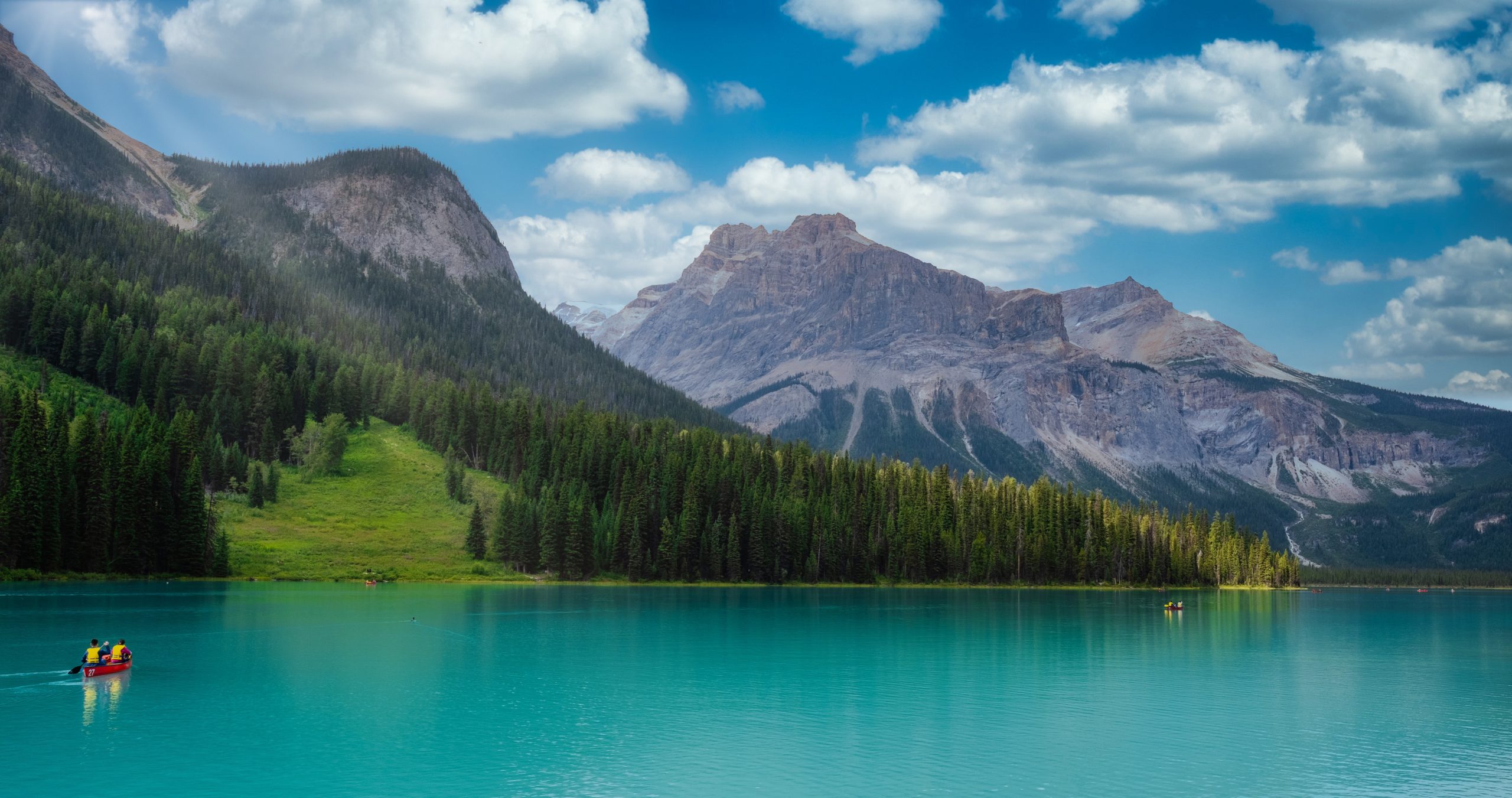 Emerald Lake is a stunning lake in Yoho and makes for a great family-friendly hike. It's the largest lake in Yoho National Park, and when you see the color of the water, it's easy to see where the lake received its name. The sparkling emerald color lake is a stunning sight and one of the premier attractions in Yoho National Park.
A walk around the lake is fantastic as you view the lake from different angles with a background of various mountains. The trail follows along the lakeshore and moves in and out of the forest.
Length: 5.1 km
Duration: 1 -2 hours
Elevation Gain: 50 meters
Difficulty: Easy
Best Time To Go: May – October
Parking: Emerald Lake Parking
---
Yoho Valley Circuit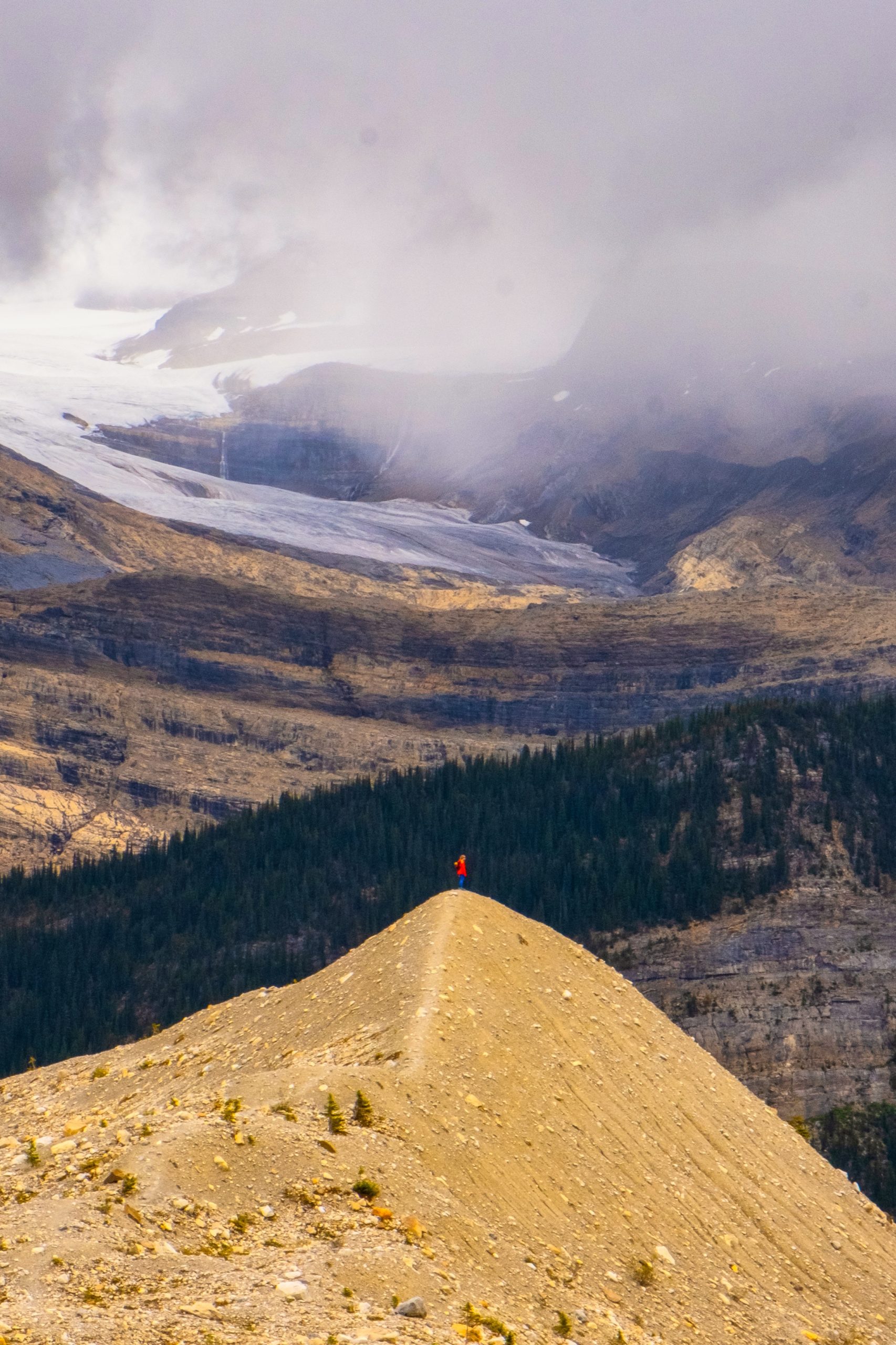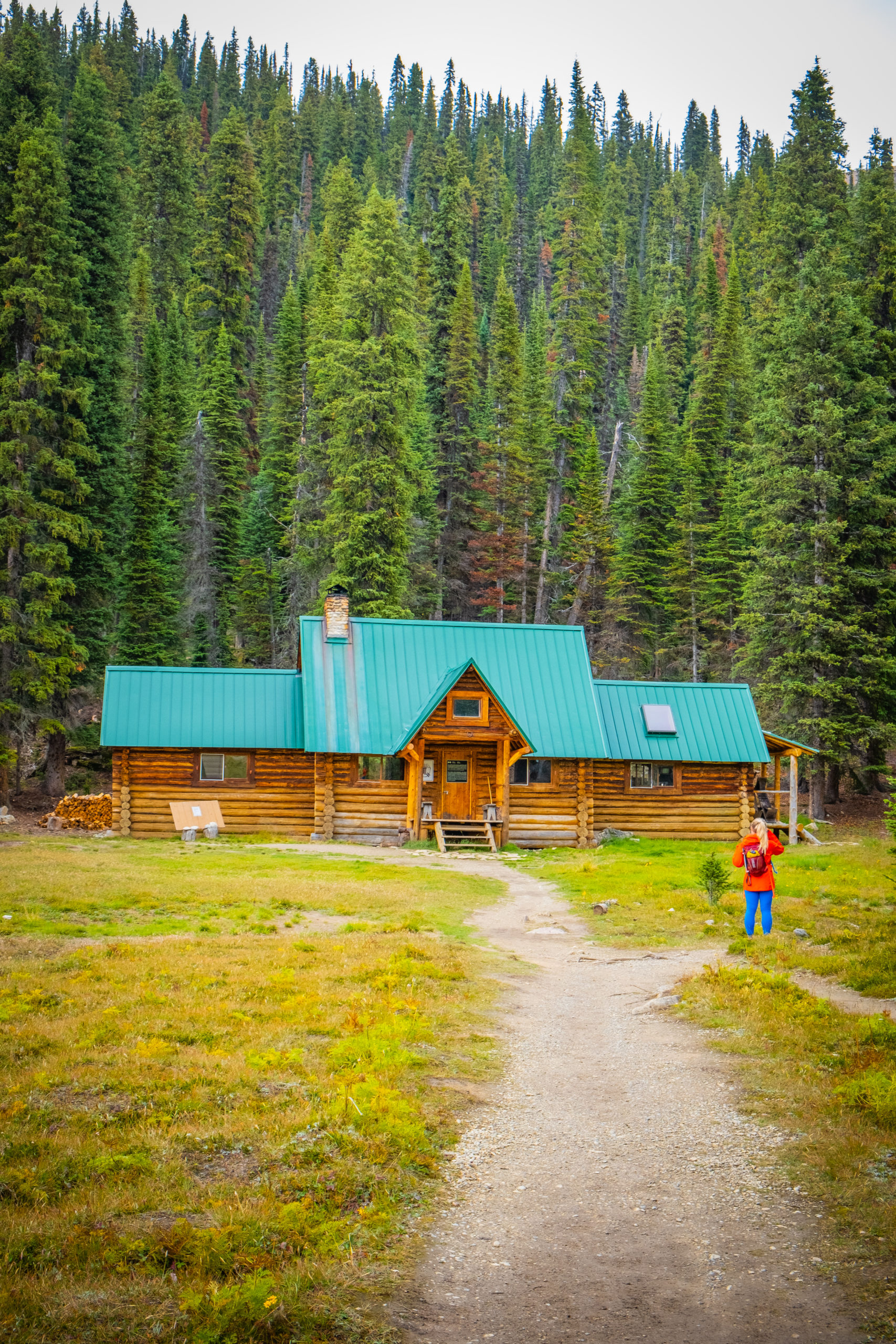 This is our kind of hike and the route we took when we checked off many of the Yoho hikes on this list in the Yoho Valley. The massive circuit is a long day and requires an early start as you'll cover over 28km.
It follows along the Iceline trail at its onset and then continues to the Twin Falls, Whaleback, and crosses by the Stand Mitchell Hut. Of course, if you don't have the legs to cover this kind of ground, the hut and nearby campground are great places to get into the wilderness for some camping.
Length: 28.5 km
Duration: 8 – 11 hours
Elevation Gain: 1,395 meters
Difficulty: Difficult
Best Time To Go: June – September
Parking: Takakkaw Falls
---
Twin Falls and Whaleback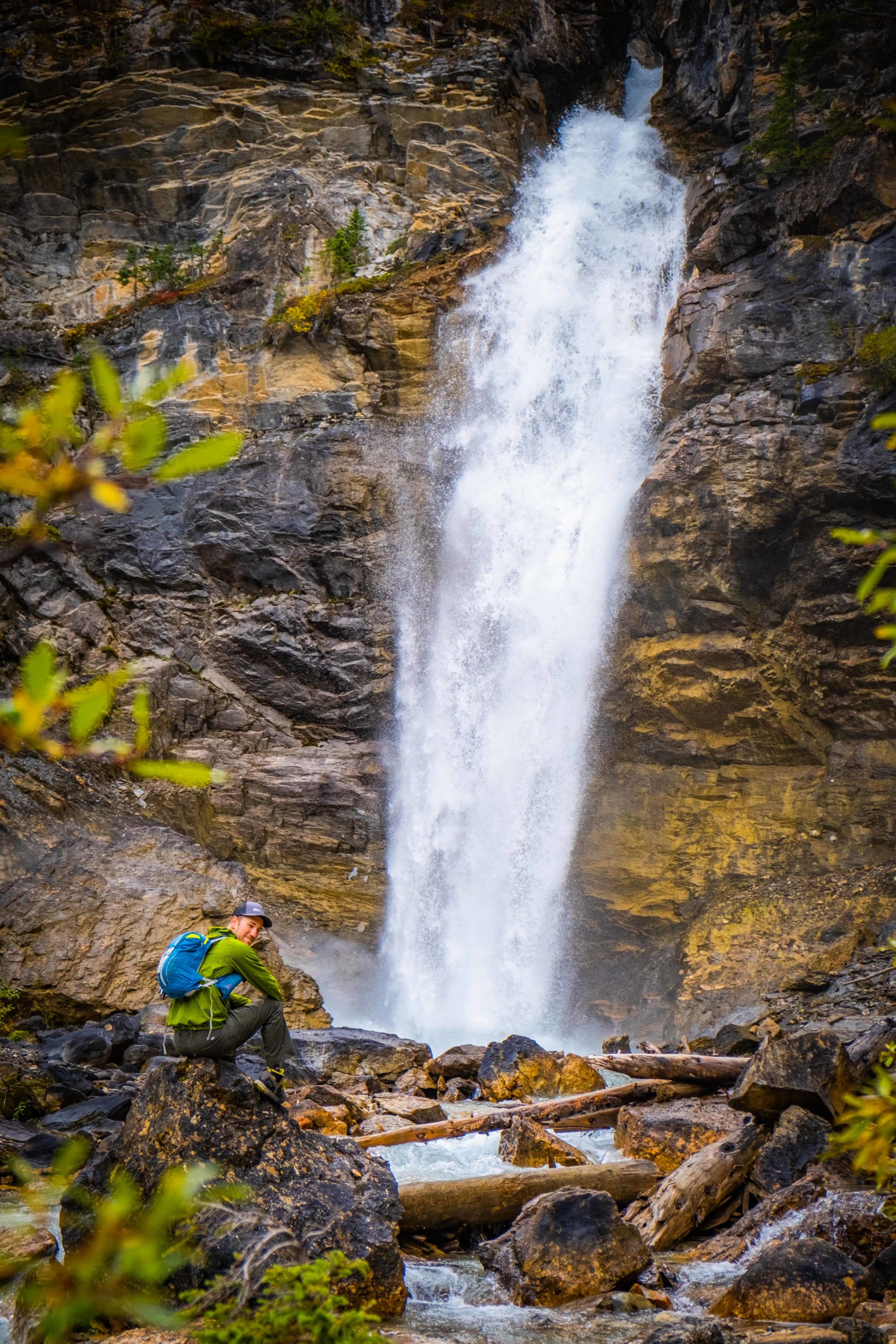 Twin Falls is a popular moderate hike in Yoho and takes you through some pleasant forests and meadows before reaching Laughing Falls. Not long after, you'll come across the more impressive Twin Falls. Most impressive is the trail leads close to the top of the falls for a wild view.
To add more of a challenge for more a day out in the mountains, continue up the Whaleback. This is the trail's highlight as you hikers are rewarded with magnificent views of Yoho Valley and the surrounding glaciated peaks. The hike is never too steep or requires anything technical, so if your legs are up for it, pack a lunch and enjoy a great day in the mountains.
Length: 19.8 km
Duration: 6 – 8 hours
Elevation Gain: 950 meters
Difficulty: Moderate – Difficult
Best Time To Go: June – September
Parking: Takakkaw Falls Campground
---
Takakkaw Falls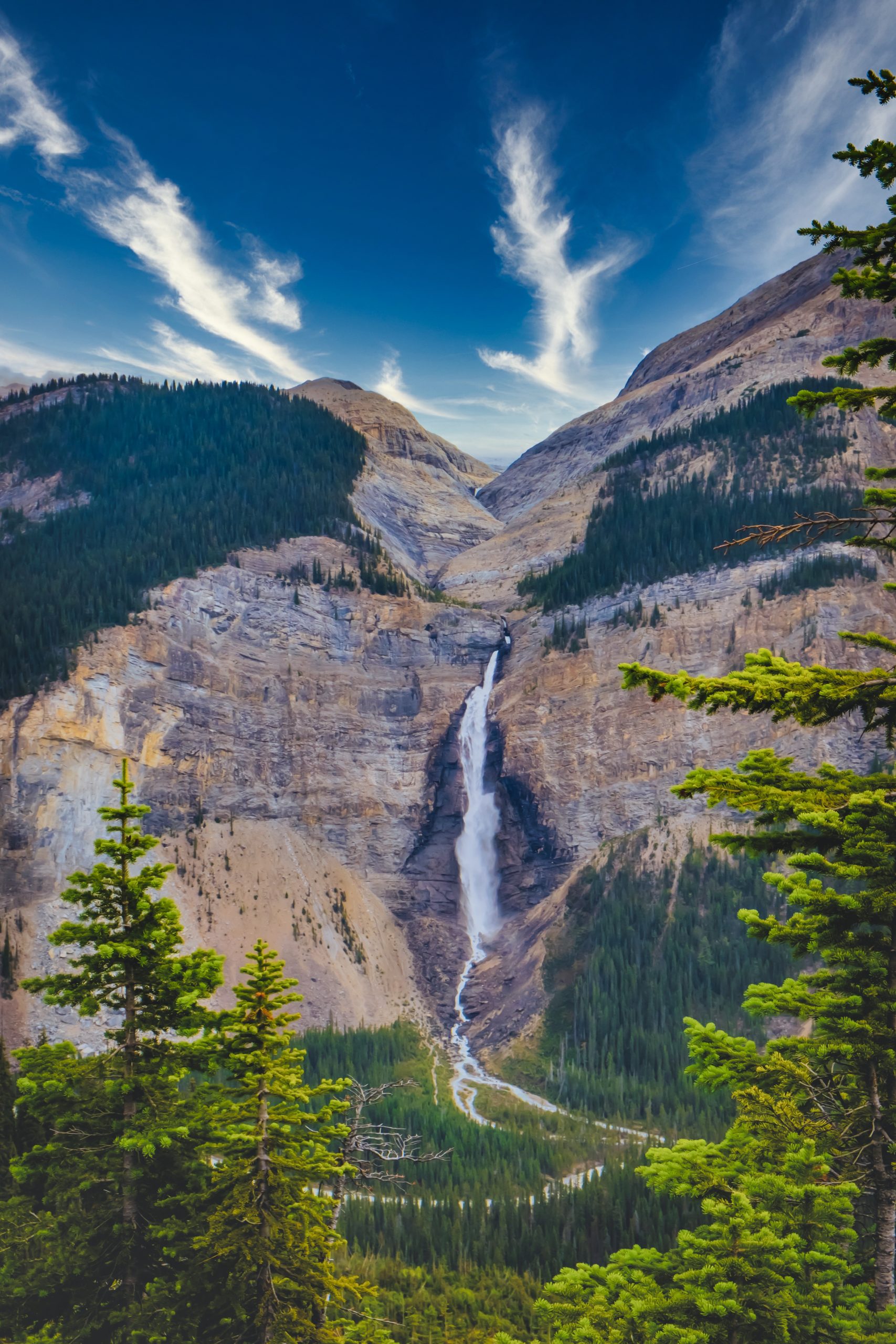 Takakkaw Falls is not much of a hike for most, but if you're looking for something short and sweet, it hits the spot. Many of the best hikes in Yoho also leave from the parking lot and provide views of the falls.
The waterfall is spectacular, and at the height of 373 meters, it's the second tallest waterfall in Canada. Its name even comes from the Cree word meaning "wonderful." It's a dizzying sight that can be seen throughout the valley, and it reaches its peak in the early spring/summer when the heavy snow begins to melt.
Length: 1.4 km
Duration: 30 minutes
Elevation Gain: 36 meters
Difficulty: Easy
Best Time To Go: May – June
Parking: Takakkaw Falls Parking Lot
---
Sherbrooke Lake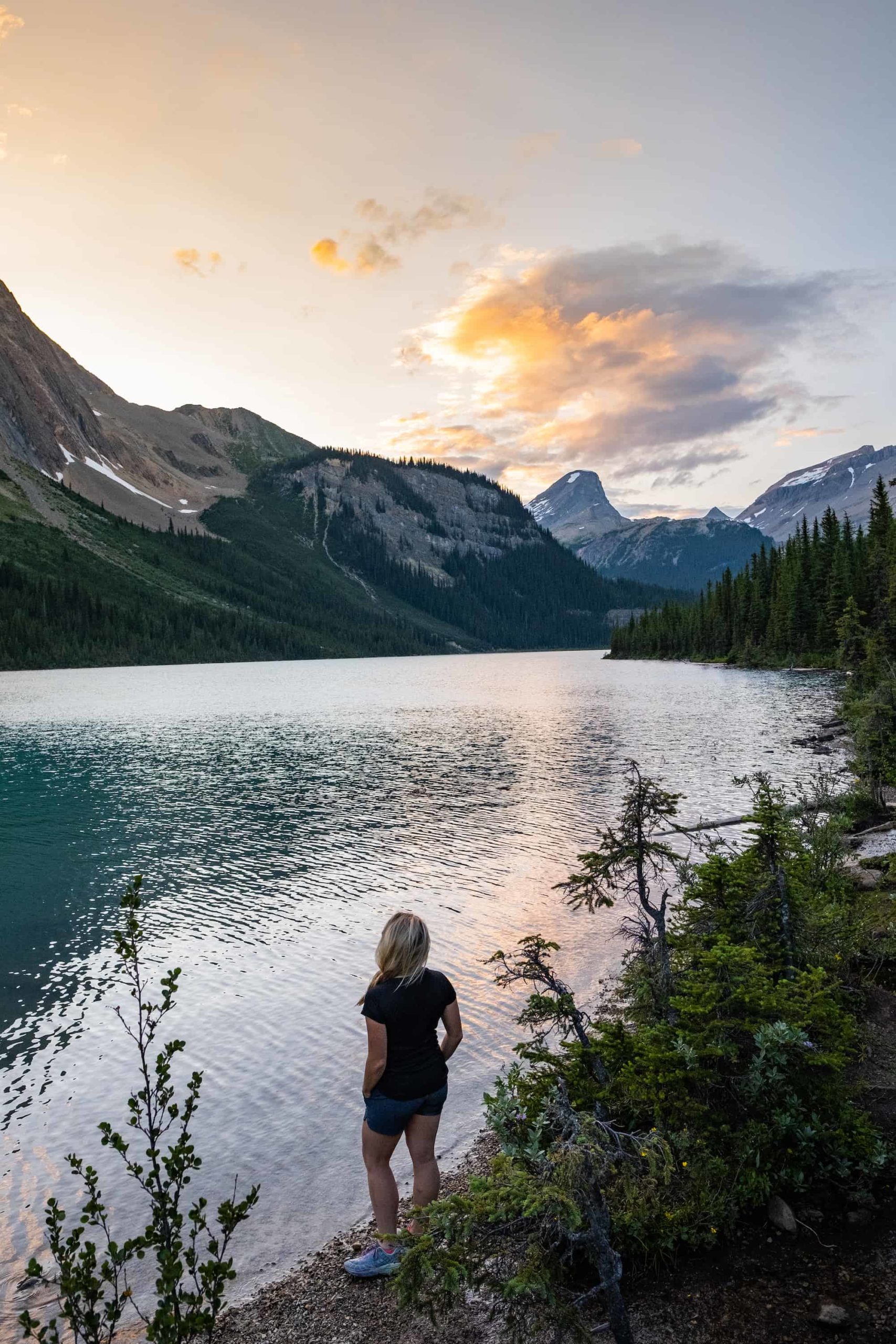 Sherbrooke Lake is a stunner that sees far fewer visitors compared to Emerald Lake or Lake Louise. This is for the benefit of any hikers looking for a bit of relaxation in the mountains. The trail moves through the woods for several kilometers until it reaches the lakeshore, and views open up to views of Mount Ogden and Mount Niles.
Length: 5.1 km
Duration: 1 – 2 hours
Elevation Gain: 248 meters
Difficulty: Easy
Best Time To Go: May – September
Parking: Wapta Falls Picnic Spot
---
Gear We Recommend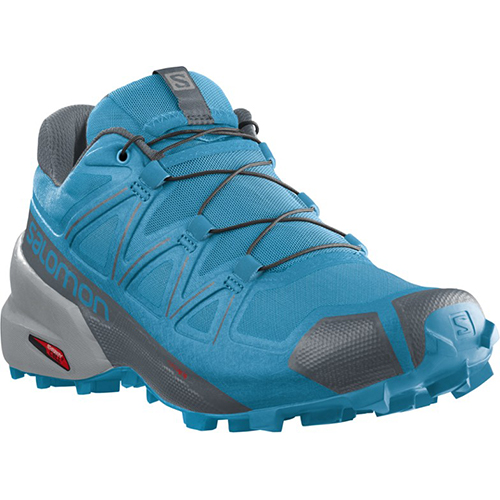 The vast majority of hikes and easy scrambles in the Rockies, you'll find us in our trusty Salomon Speedcross.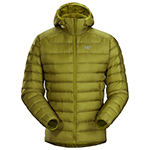 Arc'teryx Cerium is our pick for the best down jacket. It's incredibly light, and we bring it on almost every hike in the Rockies.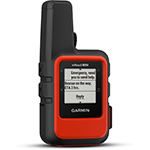 There is not much in terms of cell phone service around the Canadian Rockies. In case of emergencies, we carry an emergency beacon with GPS.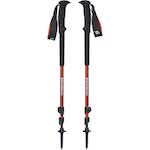 A pair of durable and lightweight hiking poles are a great asset on the hiking trail. We'll always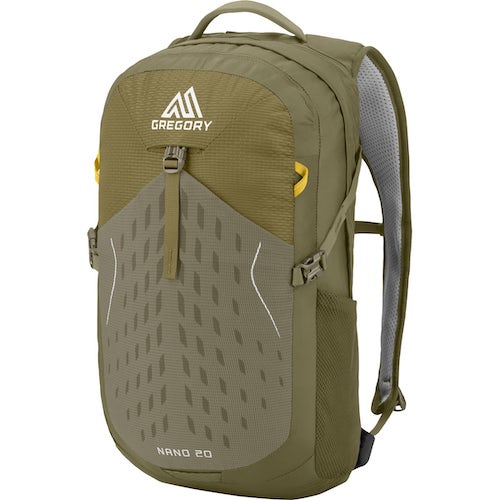 20L feels like the ideal size for quick hikes and scrambles. We love the Nano from Gregory with a hydration reservoir.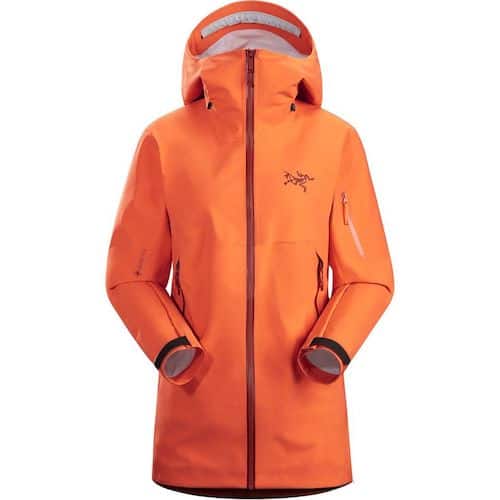 At only 10 oz, the Zeta is an excellent shell jacket that blocks out the elements without too much weight in the backpack.
---
Wildlife Awareness in Yoho National Park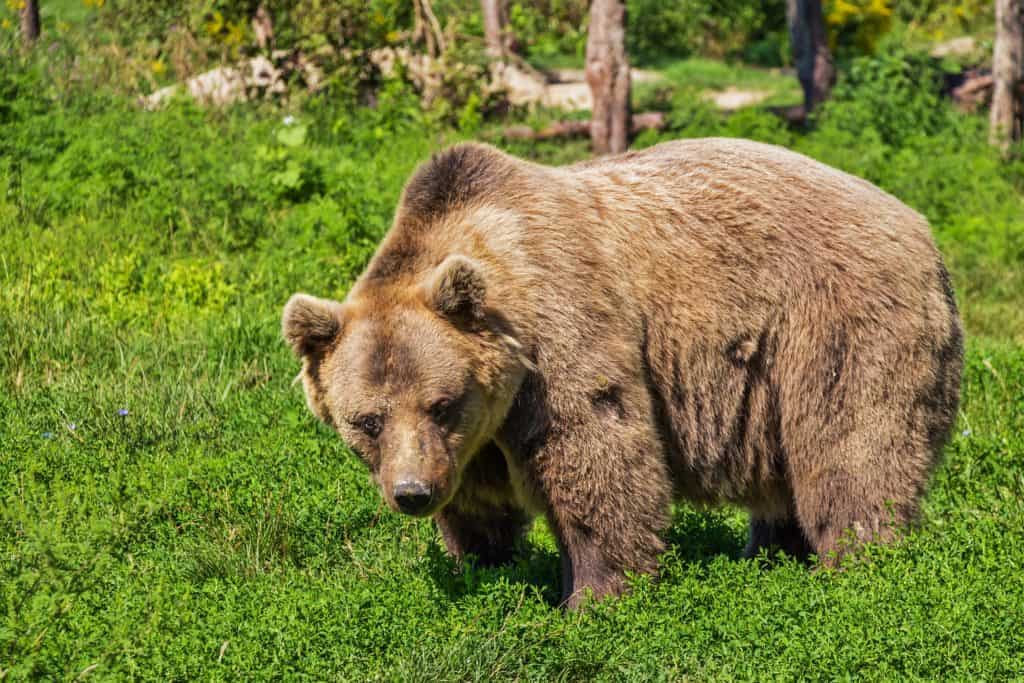 If you're on any hikes in the Canadian Rockies, you should practice proper wildlife awareness. There are frequent sightings of black bears, grizzly bears, moose, coyotes, and cougars in the region. They are all a potential threat to humans, and we should reduce our impact on their natural lives.
Before any hike or walk-in the Canadian Rockies, you need to have bear spray. Remember that the bear spray is worthless if it's in your pack, you'll need to be able to grab this in two seconds or less in an emergency. We wear our bear sprays on our hips.
The likeliness of seeing wildlife on this trail is high. It is a moderately trafficked trail, but bear sightings have occurred. The meadow and valley is prime grizzly habitat, and the trail has been closed in the past due to bear activity. We saw a male grizzly near the saddle of this hike. Thankfully he was fairly far away, and we had a large group.
Always check the park websites for wildlife information (Parks Canada) and then check again for notices at the trailhead.
When you're on the trail, make noise by banging hiking poles, talking, whistling, clapping, or singing. This is particularly important around blind bends and corners. You're through the deep woods during these times, and it's prime time to sneak up on a bear. Once you're at the summit, you're safer as you can see wildlife from afar, but still, don't let your guard down and keep the bear spray on you just in case.
As always, while hiking, you need to stay alert, travel in a group, mind children and pets, and finally carrying bear spray and knowing how to use it. If you've come to the park without bear spray, Valhalla Pure Outfitters in town sells spray and holders with employees who will demonstrate how to use them properly. 
Besides bears, it's common to see hoary marmots and pika. We asked a marmot for directions once, but they only gave us a whistle.
---
Advice on Hikes in the Canadian Rockies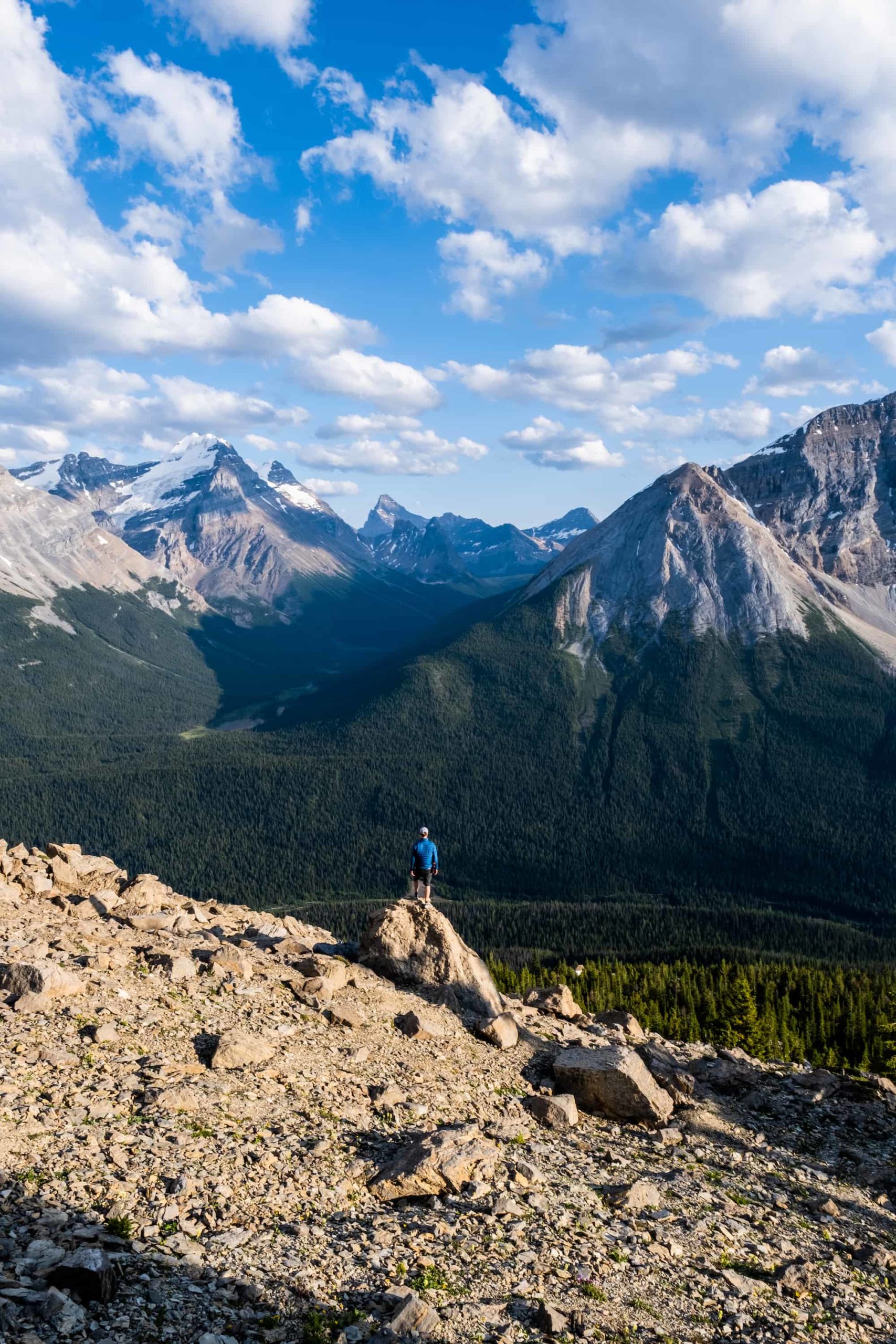 If this is your first time hiking in the Rockies take a conservative approach – read our post for beginner hikers in Banff too. Pick an adequate hike for your fitness, plan for plenty of time, pack water and food, and don't be afraid to turn around.
For long Yoho hikes, set a turn around time at the departure. Any time we set out for an objective I determine a time at which we need to turn around in order to arrive at the parking lot or campsite by dark. I would recommend not hiking in the dark as it's easy to get lost and it's not fun in bear country.
Always carry bear spray if you plan to hike in the park. We carry ours in the neighborhood and bears have been known to stroll through town and busy parking lots. Always practice wildlife awareness when you're on a trail, and please give animals space.
In regards to times keep in mind your mountain fitness — it's much different than the gym. The low end of the times in this post is a constant fast pace uphill with little to no breaks and a brisk pace downhill. Most hikers should plan for a middle of the road time with the estimated duration.
A Garmin In-Reach can save your life as most of these hikes are in areas with no cell service. We've thankfully never had to use ours, but it gives us peace of mind having it on a hike in case something ever goes wrong and I have to call Search and Rescue.
---
What to Wear On a Hike?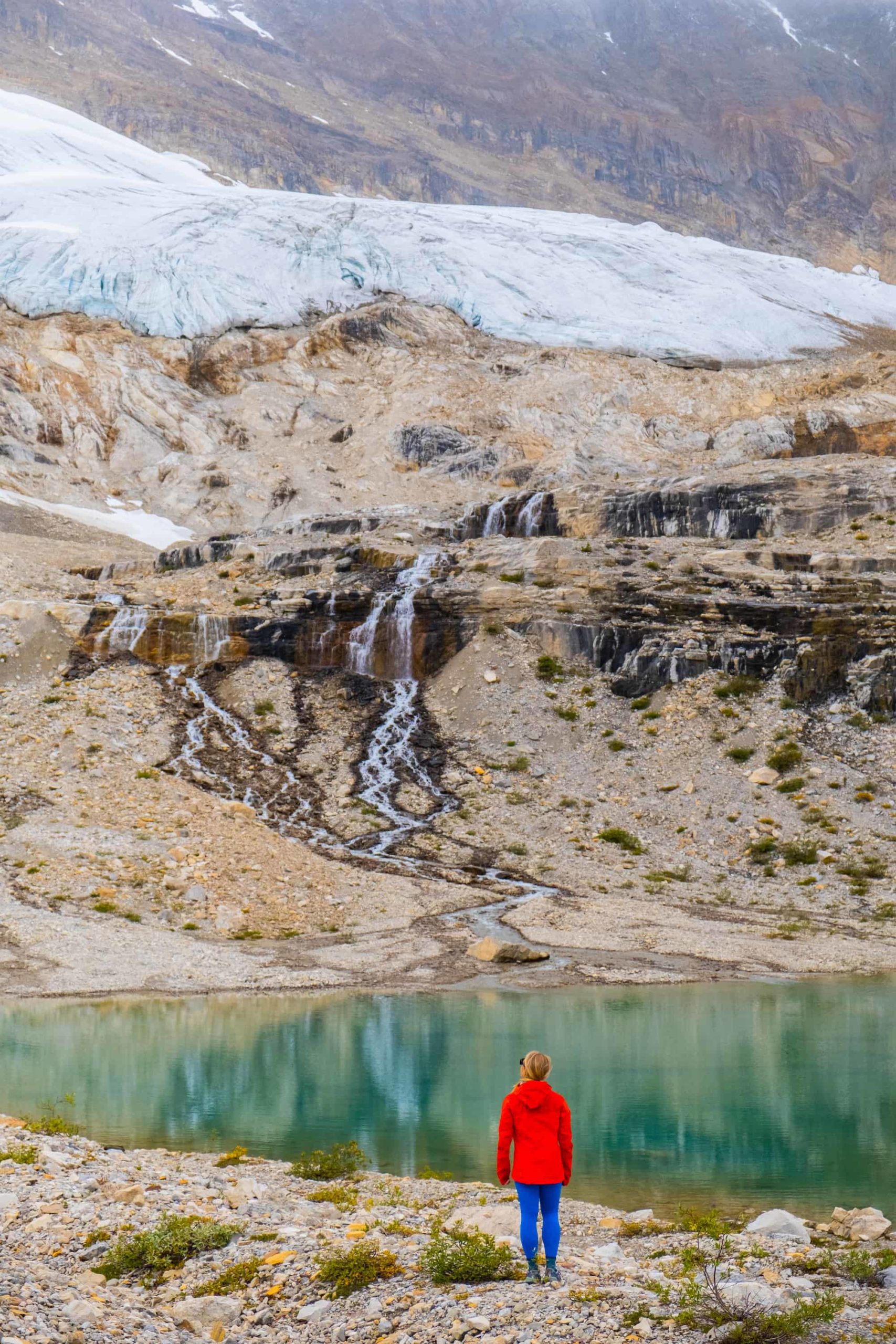 The most basic principle of what to wear hiking is layering. Anyone that has spent time in the wilderness or mountains can speak to the fact your temperature can fluctuate a lot on a hike. You can easily start off cool at the mountain base and get hot as soon as you begin moving.
---
Nearby Banff National Park Hikes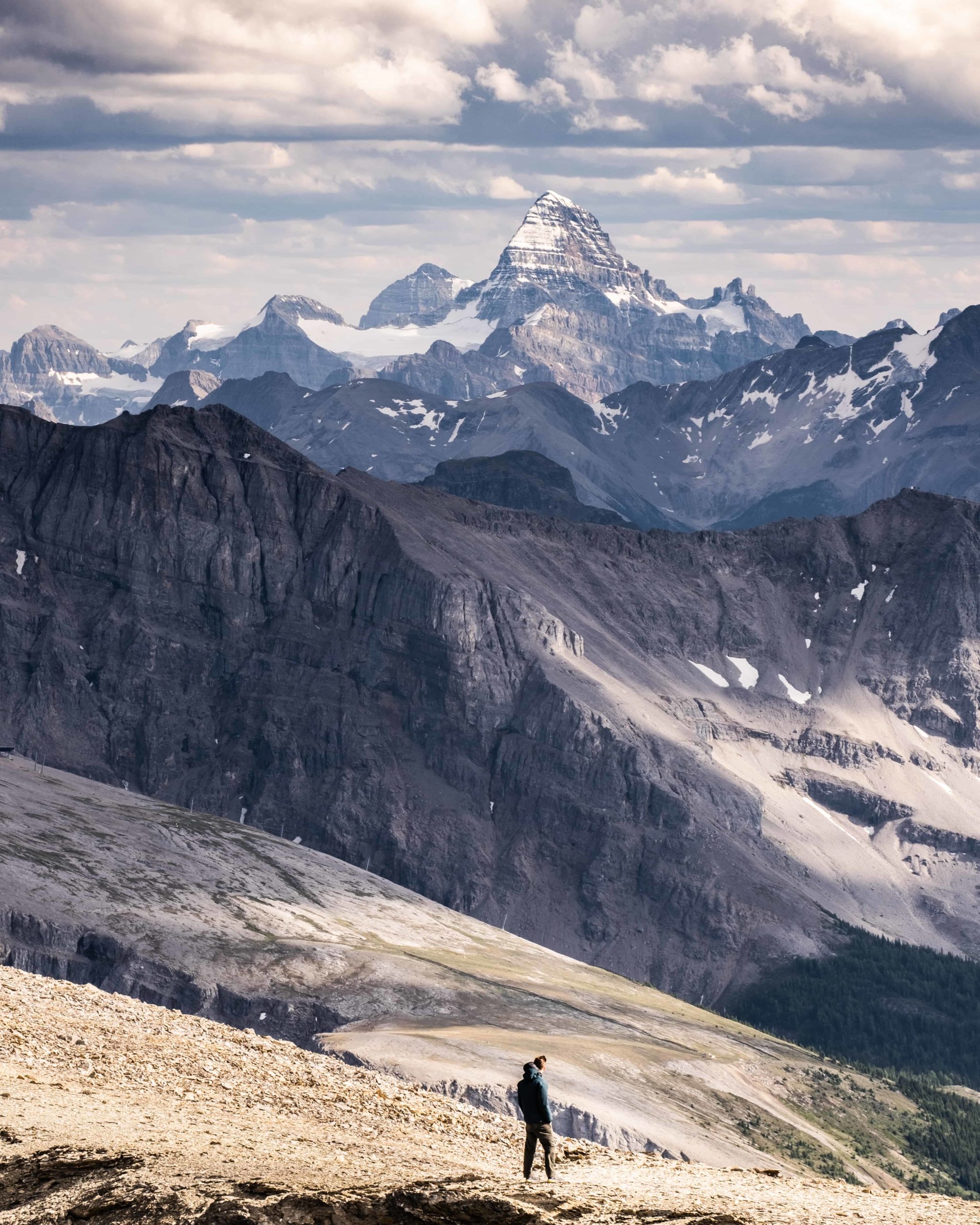 Of course, there are so many more hikes in Banff and tons of exploring. Looking for the best Banff hikes? We rank our favorite hikes around the park and share all of the details in this guide to experience the best in the park. You'll find on these hikes in Banff high alpine passes lined with wildflowers, jagged peaks topped by glaciers, and a healthy dose of turquoise blue lakes.
↓ Join the community ↓
The Banff Blog Facebook Group is your headquarters for the Canadian Rockies travel advice and information. Including hike info and off-season travel information. This is also a place where you can meet one another when you need adventure buddies.