Every time we have driven down the Spray Lakes road and passed the unique Mount Engadine Lodge, I've always wondered what it would be like to stay there.
We figured this year was the year to stop wondering and actually pay a visit to the lodge and glamp for a few nights in their tents under the mountains.
What we found at Mount Engadine Lodge absolutely blew us away, and we couldn't recommend visiting more. It's truly one of the best places to stay in the Rockies, especially if you are after a more wilderness experience. Here is what you can expect out of a wonderful stay at Mount Engadine Lodge.
---
Quick Details of Mount Engadine Lodge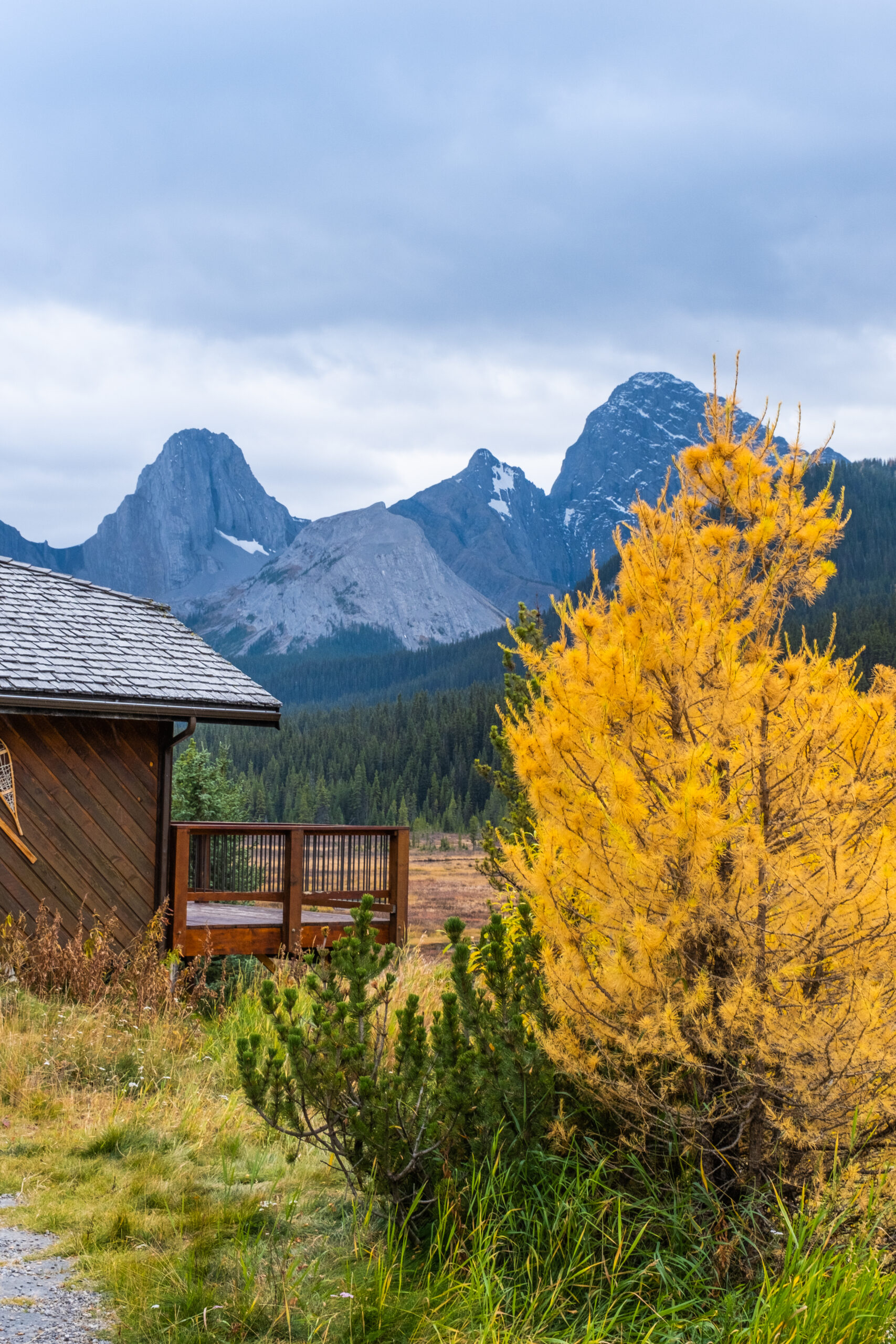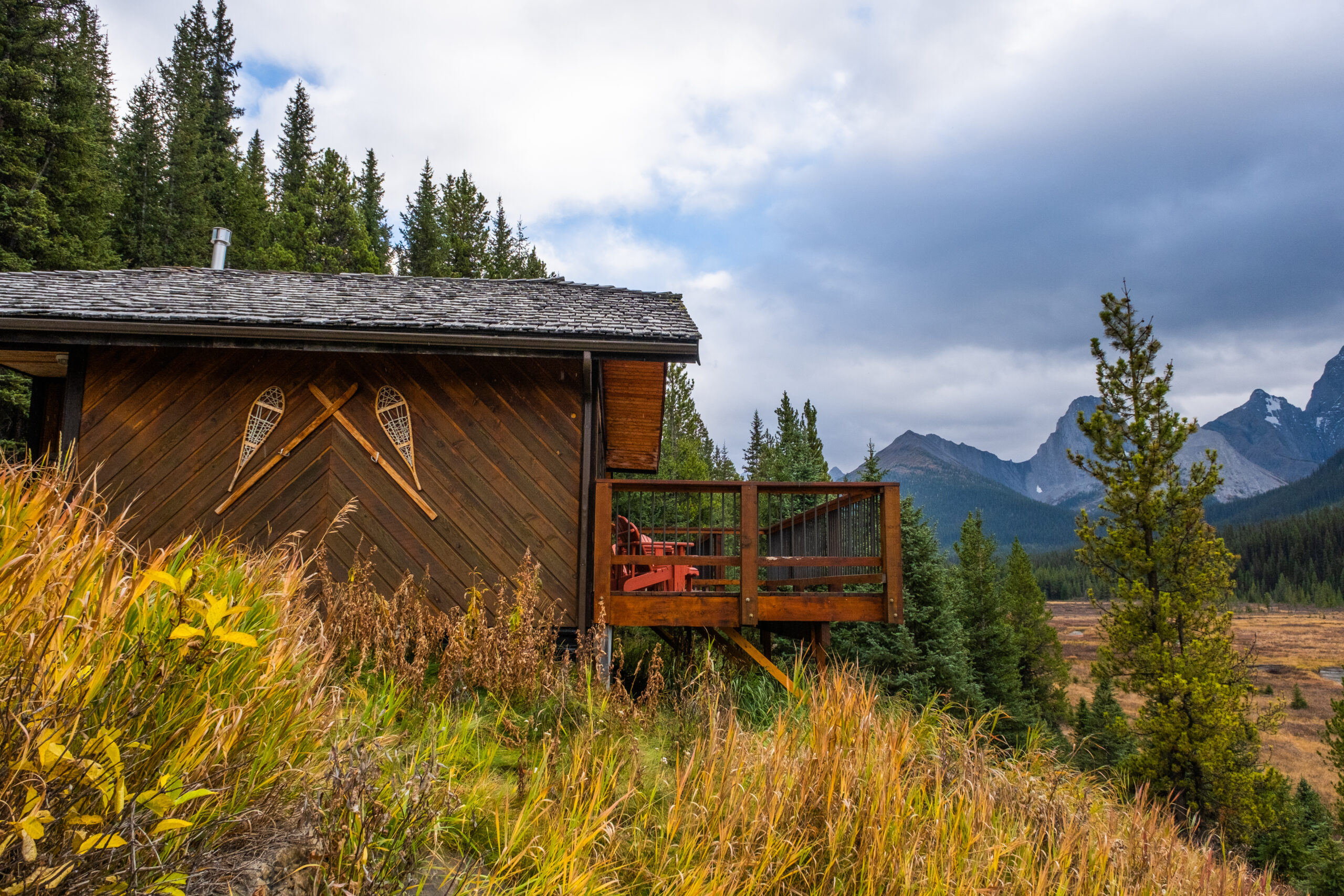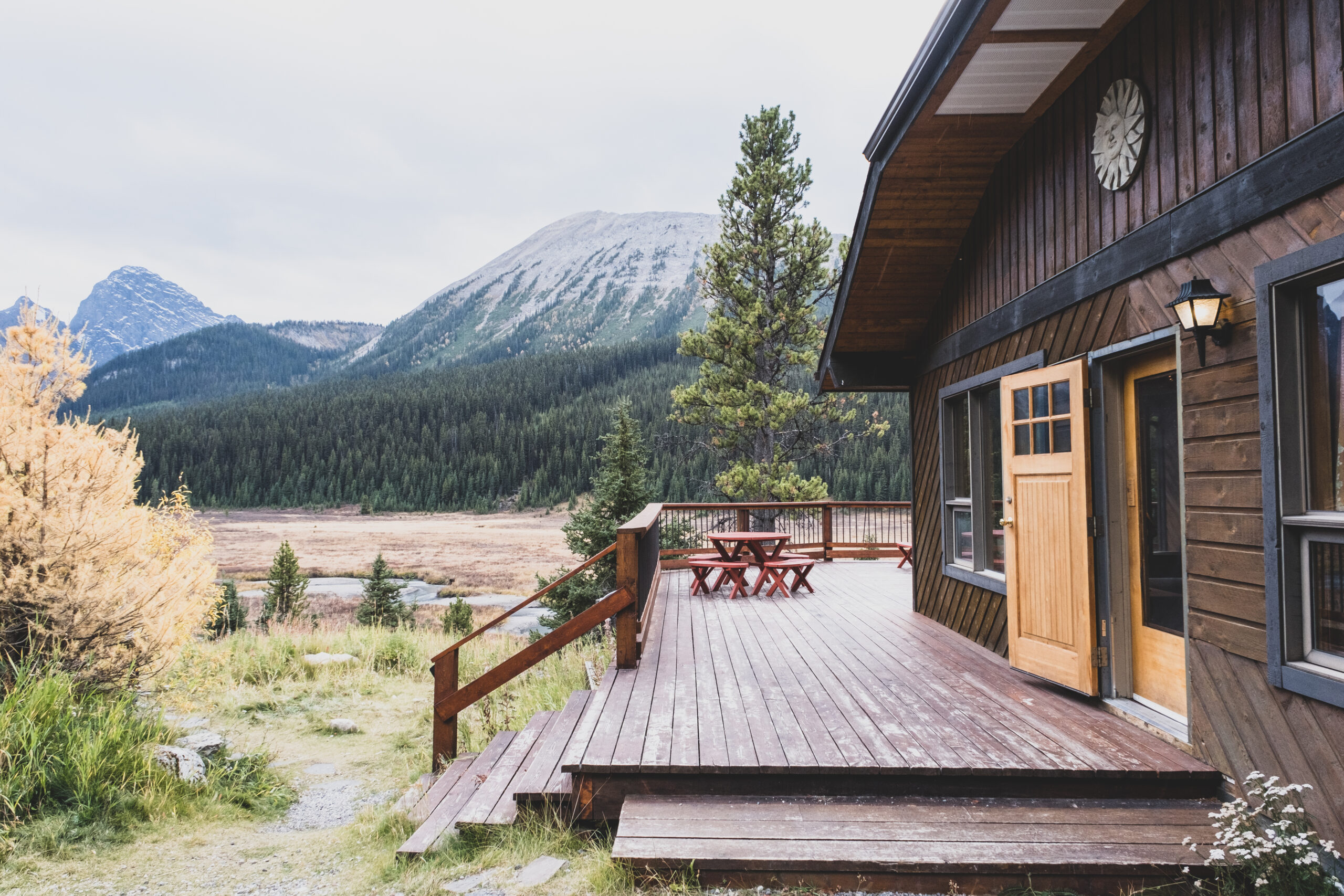 ---
Why Should You Book the Mount Engadine Lodge?
---
Your Truly Remote at Mount Engadine Lodge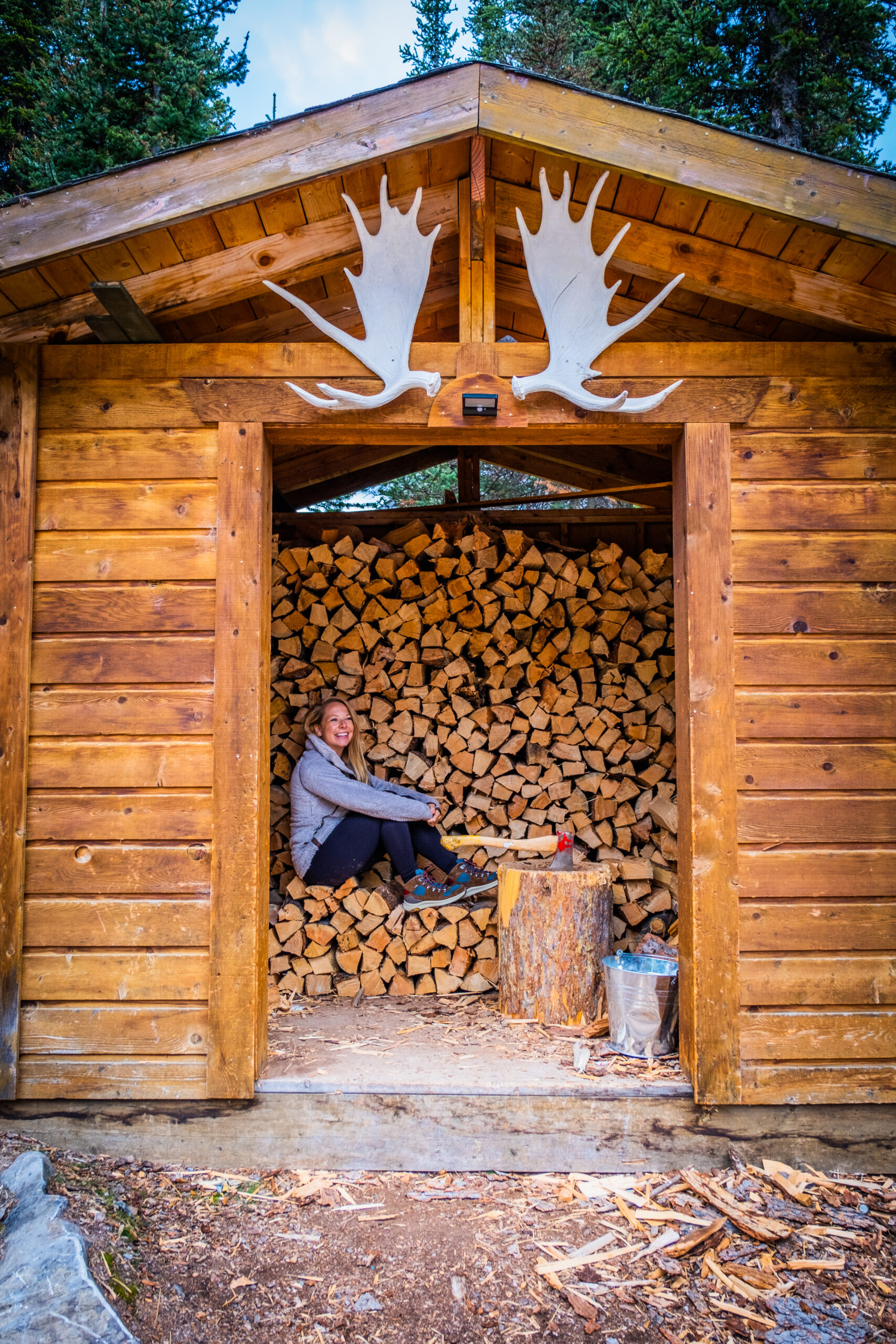 Mount Engadine Lodge is located along the Smith Dorrian Road/Spray Lakes Road, about one hour away from Canmore and an hour and a half away from Downtown Banff.
There isn't much else around besides mountains, valleys, trees, and some moose. In other words, Mount Engadine is in an extremely remote section of Kananaskis and one of the best all around Alberta cabins.
There's no cell service and no televisions. It's back to wilderness here – precisely like what you may after with a trip to the Canadian Rockies. If you're eager to have that backcountry wilderness experience without roughing it in a tent and eating dehydrated meals you seriously can't get much better than a stay here.
---
Cozy Atmosphere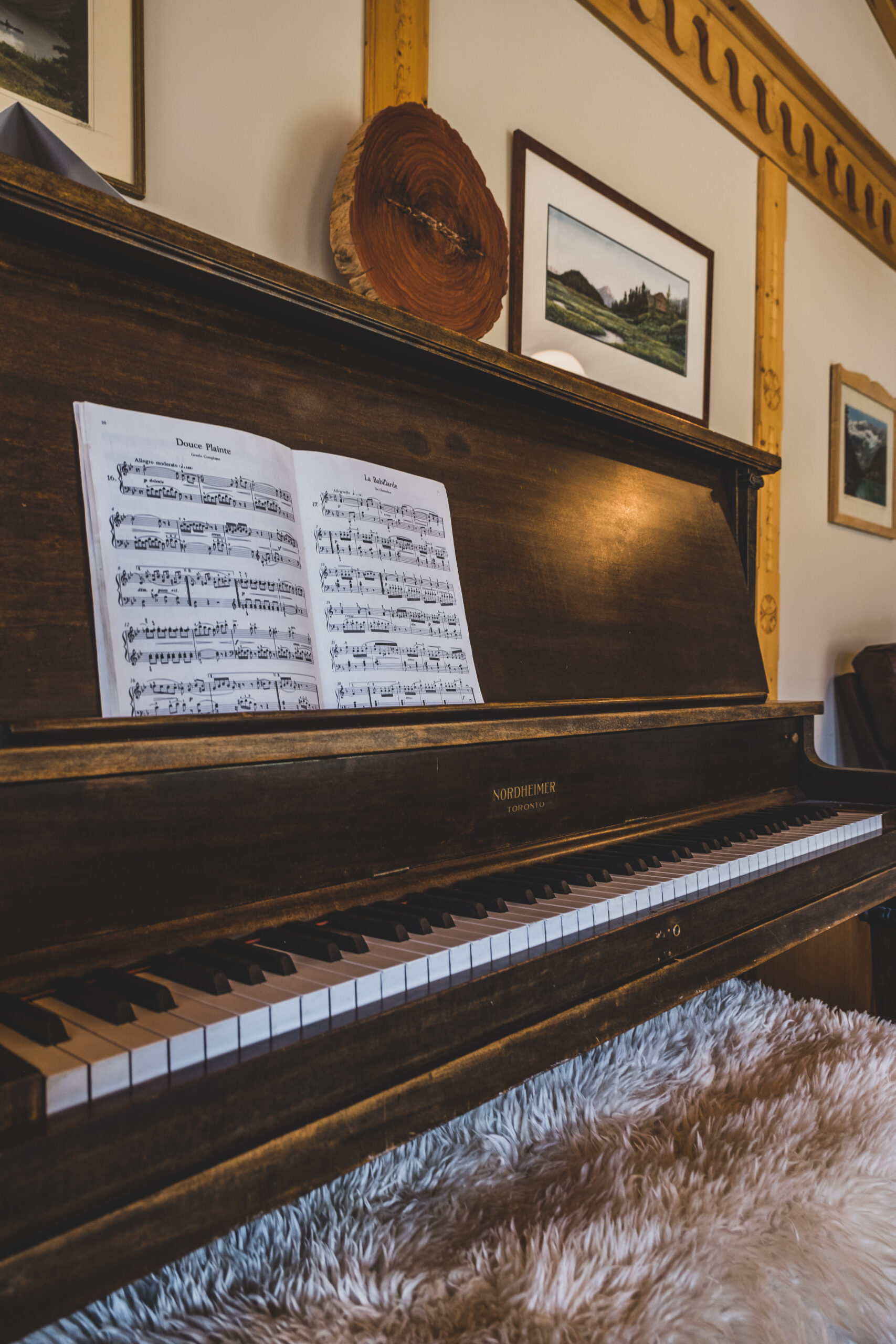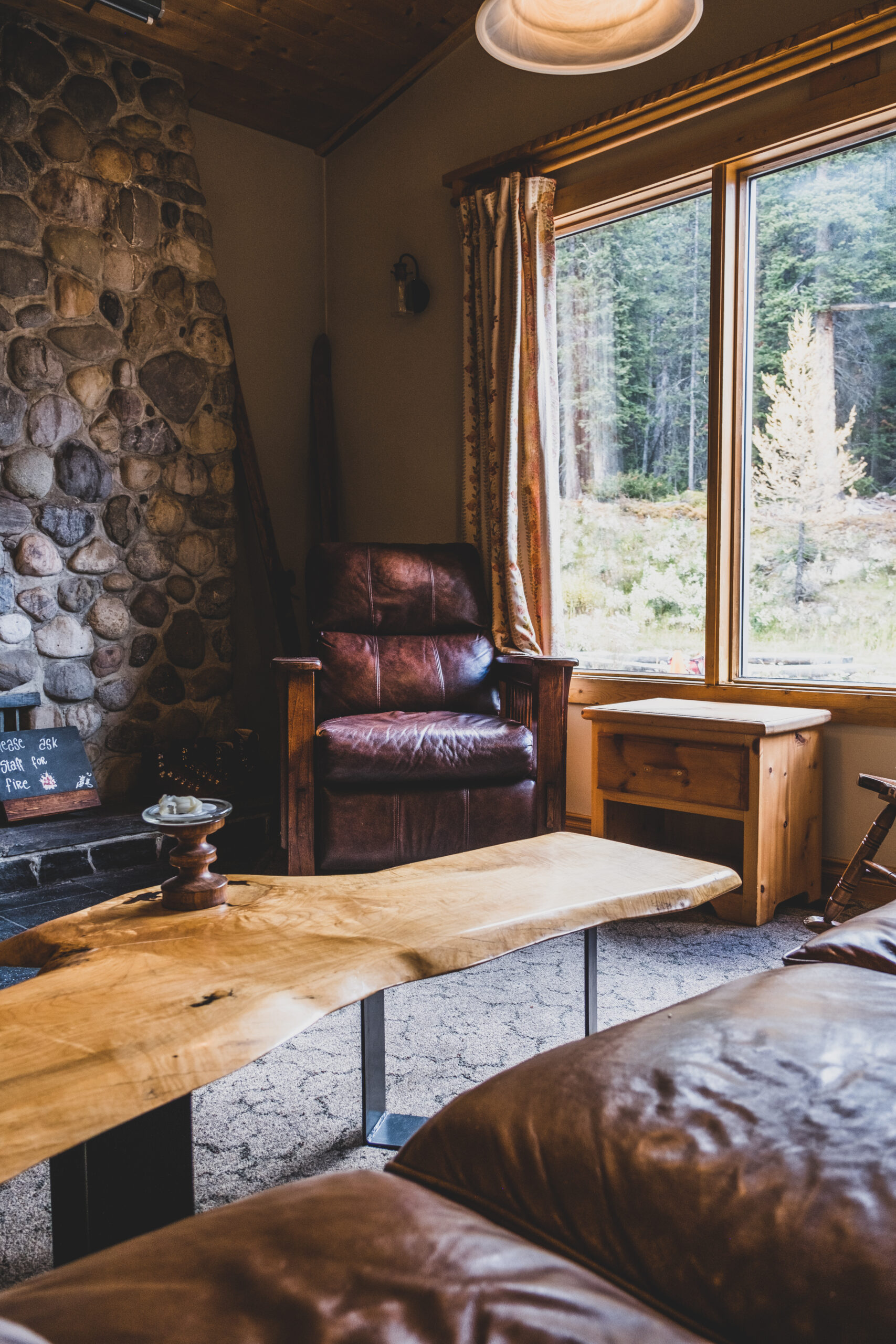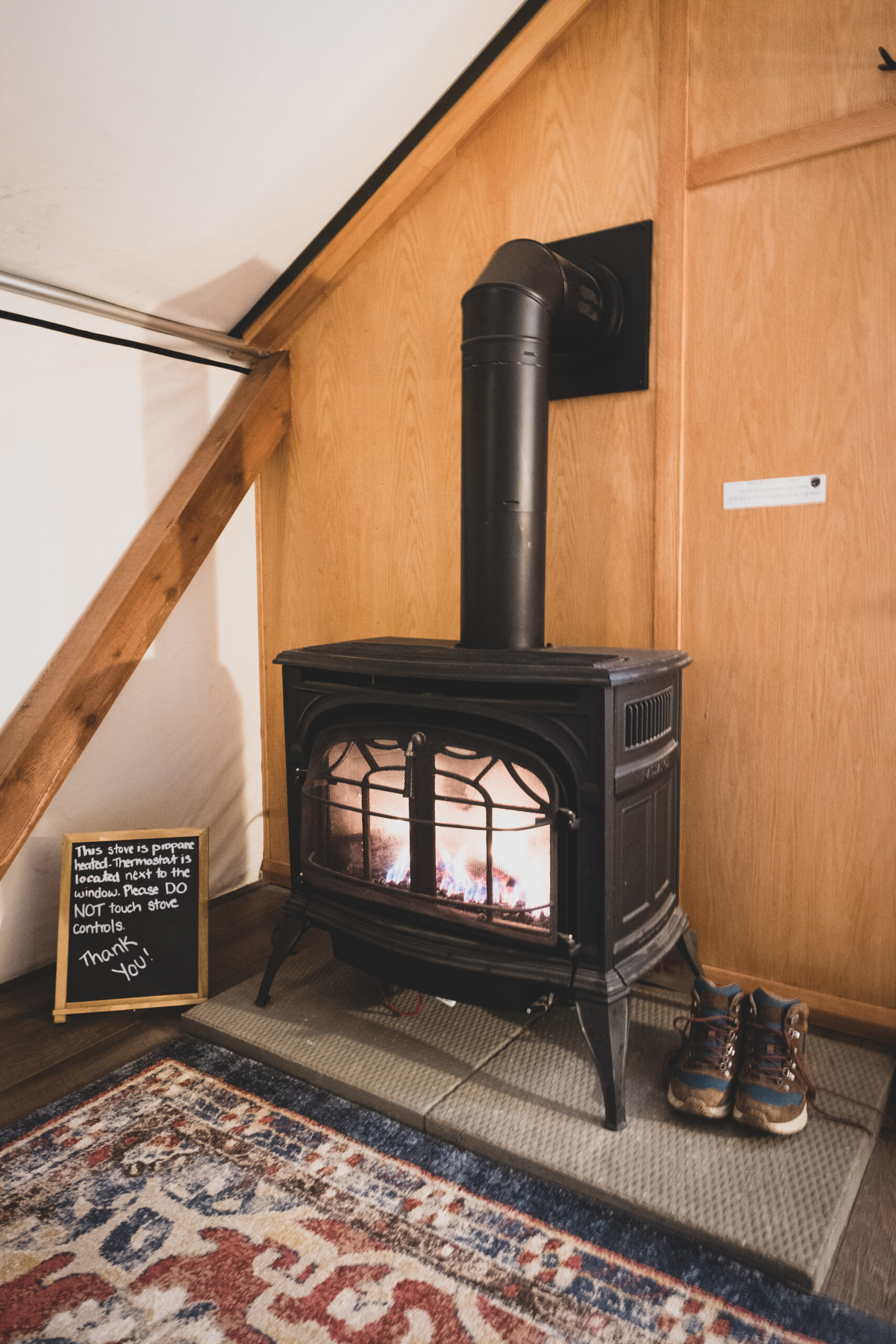 Our main reason for picking early October to stay at Mount Engadine was to feel that warm cozy feeling you can really only get as the weather gets colder, and Mount Engadine could not be any cozier
From the main lodge to the glamping tents, Mount Engadine lodge takes homey comfort to another level. It was absolutely fantastic during a Canadian Rockies fall, but would be just as great during the winter or summer.
The main lodge is set up with two fireplaces and two big plush couches for cool weather. On a summer night, they have an outdoor fireplace to enjoy and plenty of patio seating overlooking the meadow to enjoy tea on in the afternoon.
However, what I was most excited about were the fireplaces in each glamping tent. We spent our cool mornings and nights cuddled up by the fire inside our tent in the middle of the Rockies!
---
Delicious Food All Day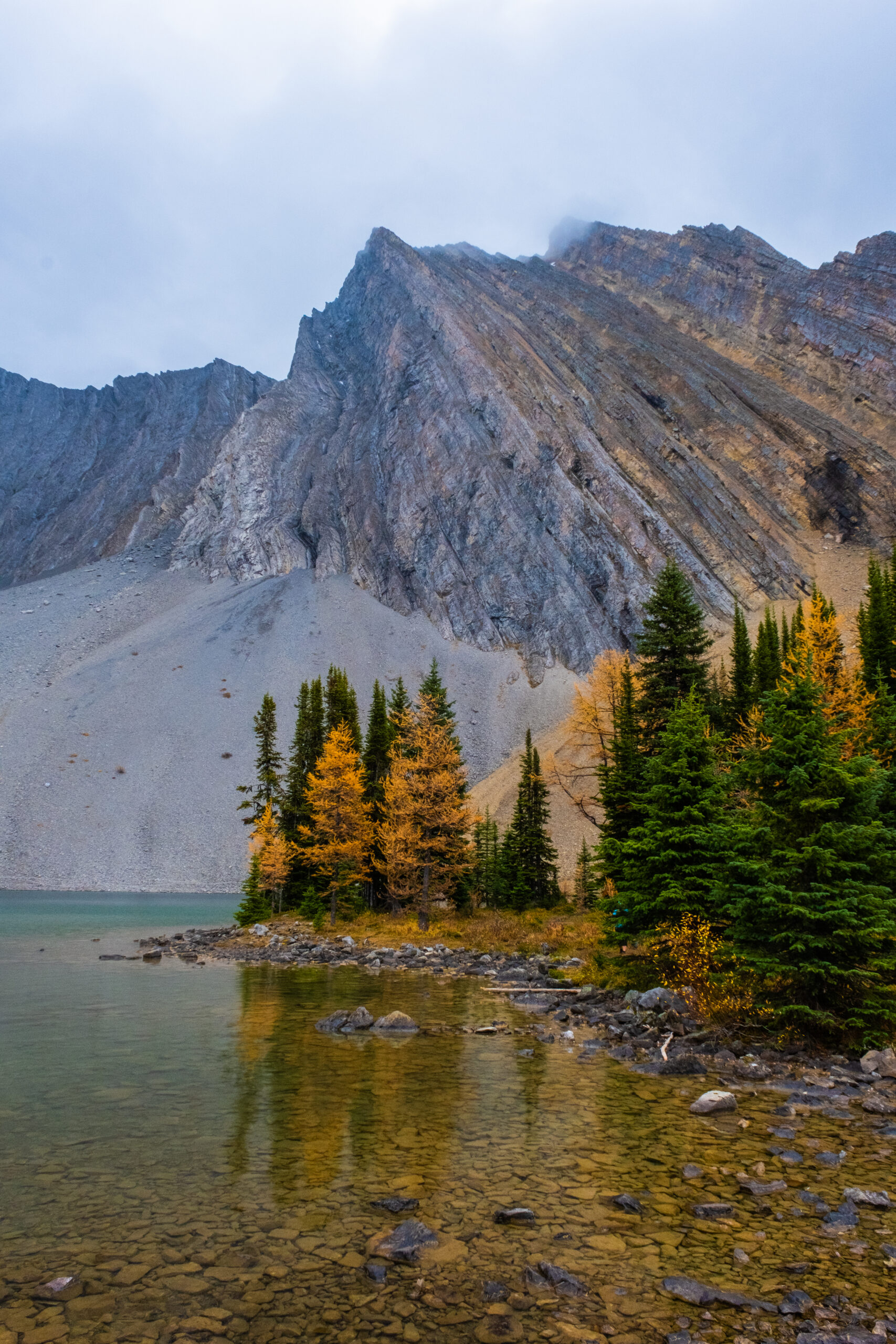 All room rates are inclusive of meals. Meals at Mount Engadine consist of a hearty breakfast, packed lunch, and a three-course dinner. As well as Afternoon Tea (more on that later).
We were seriously impressed by the food at Mount Engadine. Every meal was on point, especially dinner, which rotates daily and can be enjoyed in your room or communal dining room.
For breakfasts, we were always given a choice of two options with fresh brewed coffee or tea, and lunch consisted of a packed sandwich with homemade bread to enjoy while you are out and about in the mountains. All meals beat the heck out of dehydrated meals that I would typically have on a backcountry adventure in Kananaskis.
---
Mount Engadine Has the Afternoon Tea in the Area!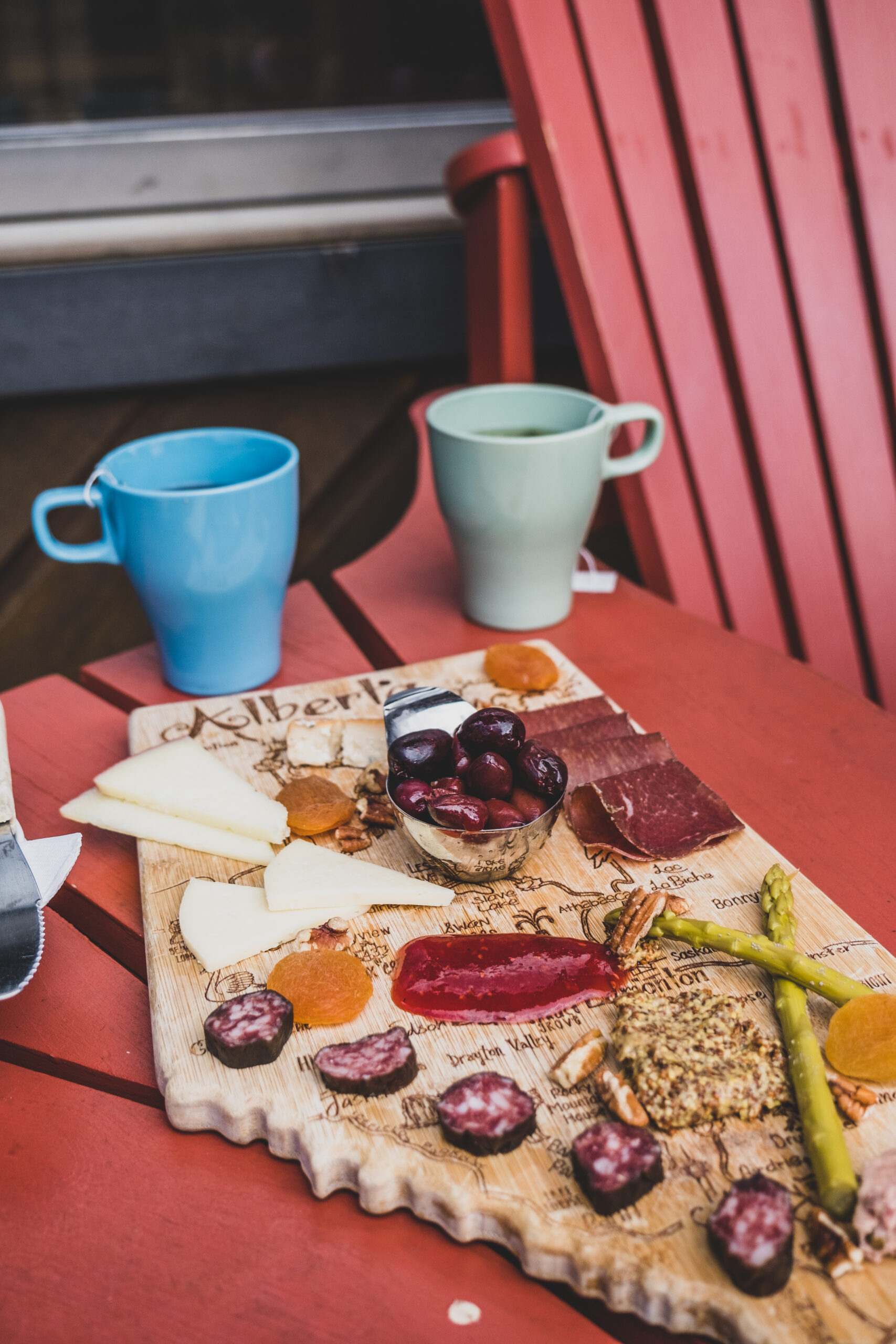 It may sound silly, but the most exciting part of my days at Mount Engadine was Afternoon Tea. Served from 2-5pm daily, Mount Engadine's afternoon tea is no normal Afternoon tea with crumpets.
Their platter was more of a delectable charcuterie board with local cheeses and meats served with tea. It's included in every guest's room rate but is also open to non-guests to enjoy. It's especially popular on weekends in the summer as it's one of the most scenic places to eat in the Rockies.
---
Mount Engadine is Surrounded By Beautiful Mountains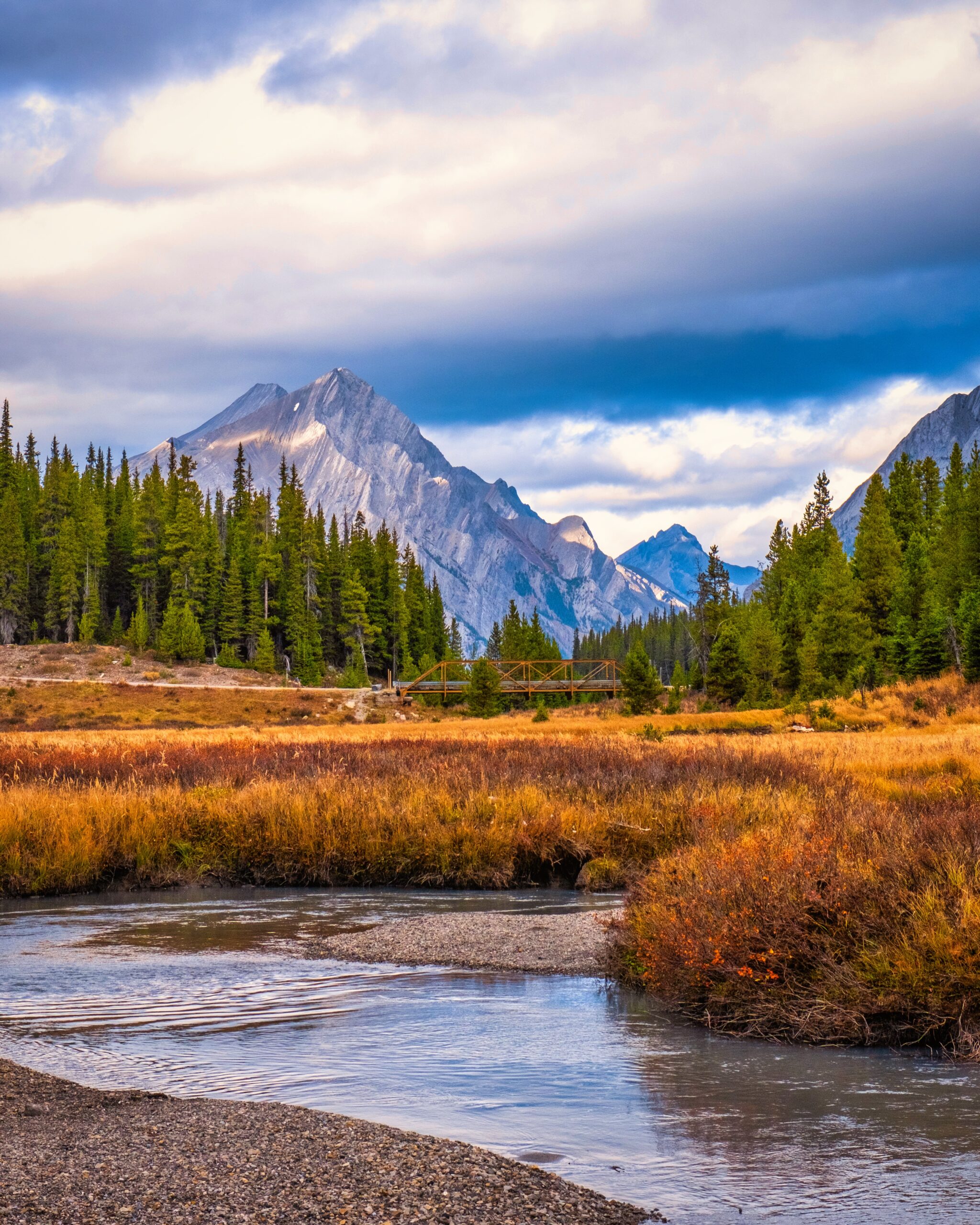 It's pretty hard to escape the mountains anywhere in this area of the world, but Mount Engadine is smack dab in the middle of some big ones.
Besides Mount Engadine, which the lodge was named after, you'll be able to see Tent Ridge, Commonwealth Peak, and Mount Birdwood right from the valley that Mount Engadine sits on.
---
There are Plenty of Hiking Options Around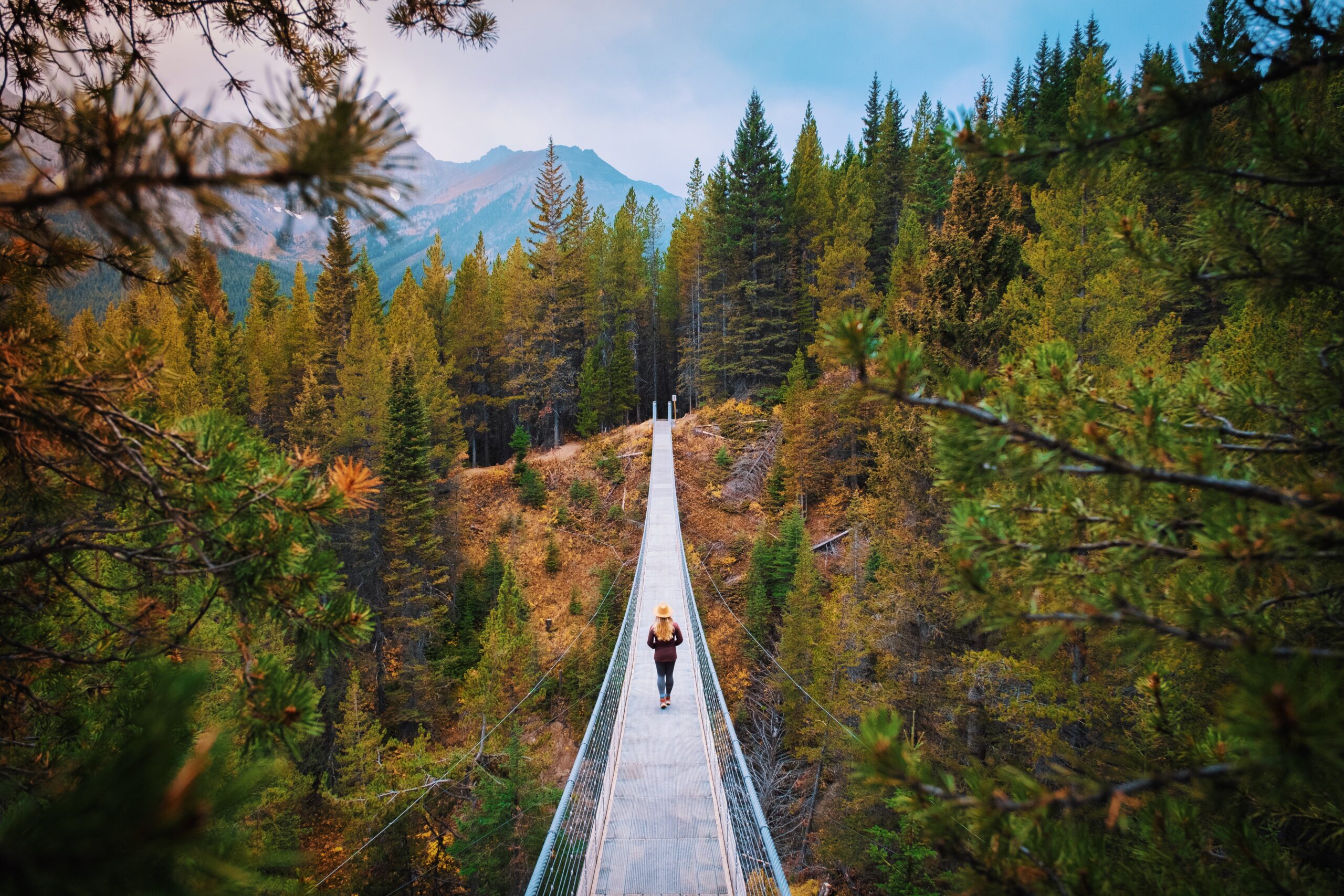 There are many hiking options in Kananaskis to enjoy, and staying at Mount Engadine makes you that much closer to the trailhead for many hikes. For starters, one of the most popular hikes in the area, Tent Ridge sits directly in front of the lodge.
Nearby is also Burstall Pass, Chester Lake, Read's Tower, Sarrail Ridge, and Smutwood Peak. Plus there are some great scrambles nearby like Mount Shark, Rimwall Summit, Windtower, and Sparrowhawk.
If you're not feeling a hike for the day, you can easily have a chill day at the Kananaskis Lakes or Goat Pond nearby or take a walk across the Blackshale Suspension Bridge.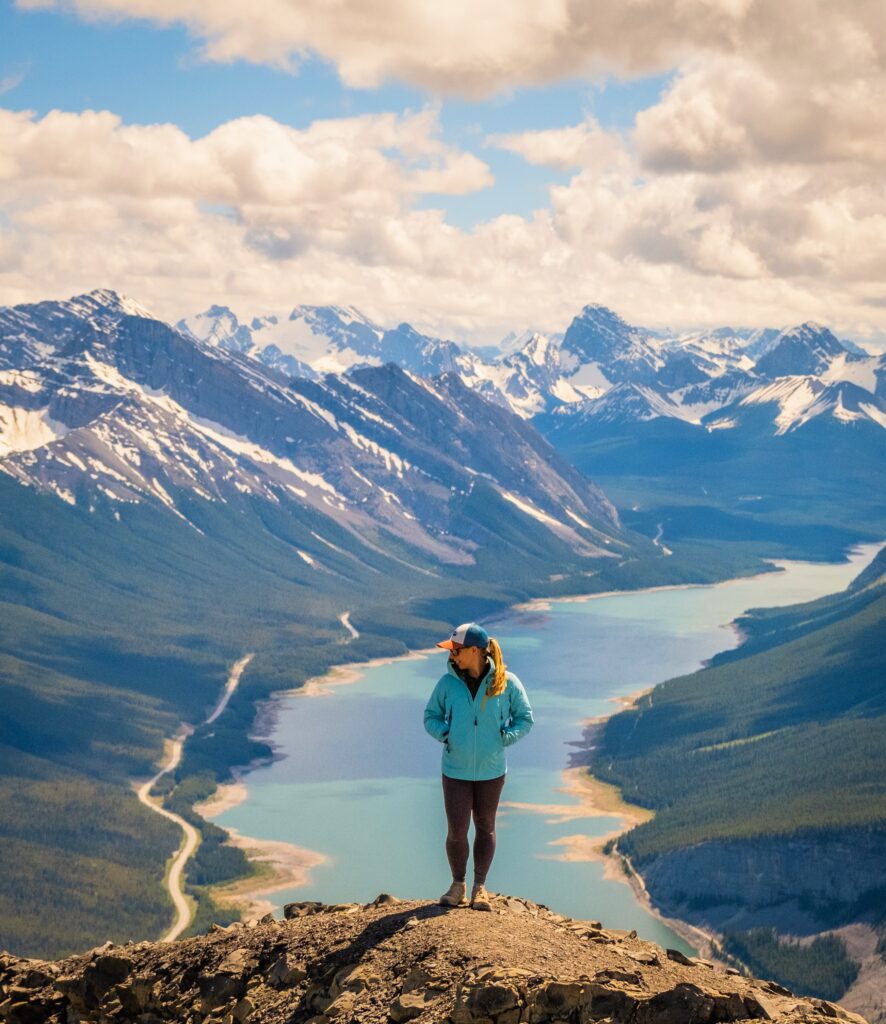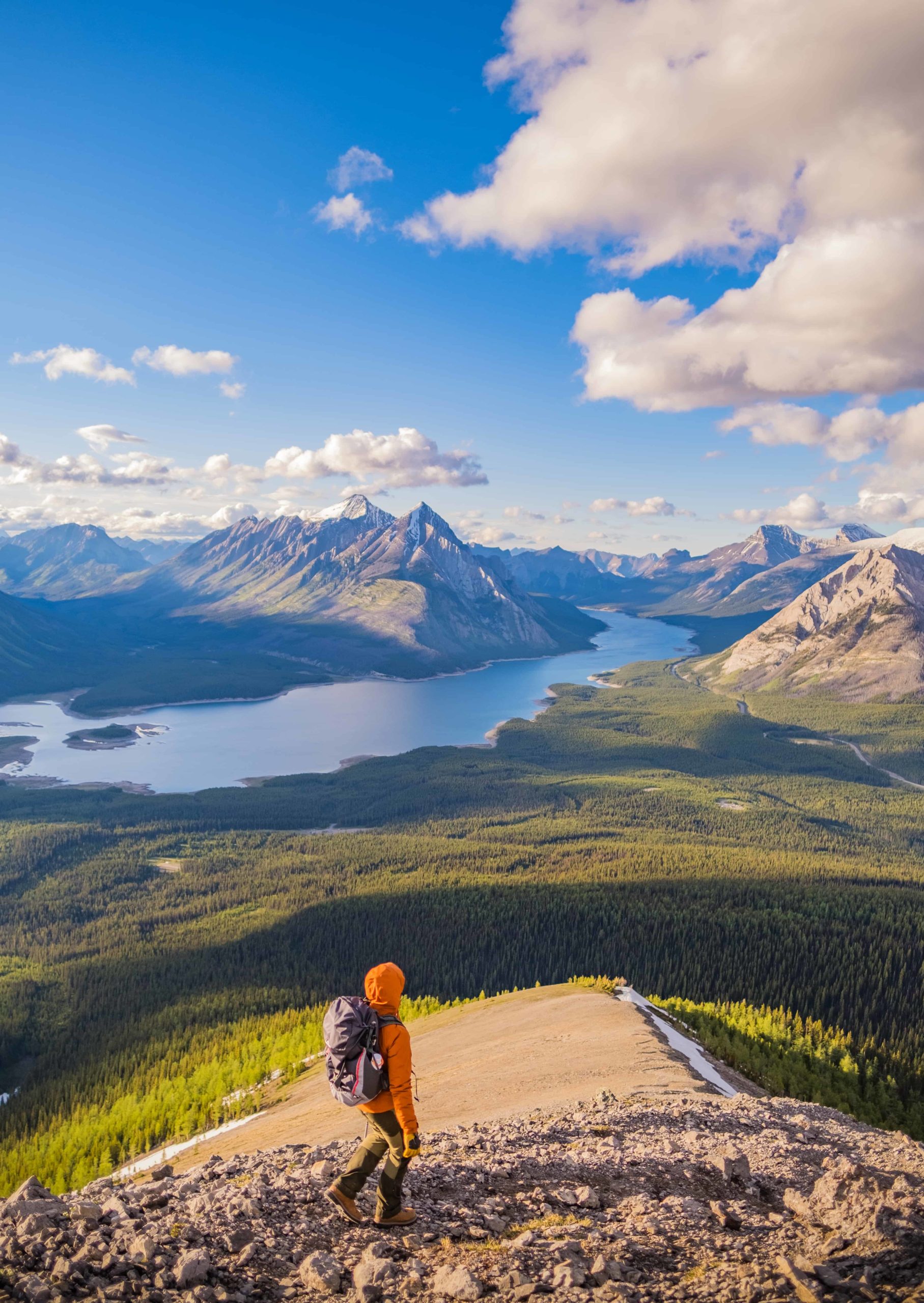 .
---
Mount Engadine is Pet Friendly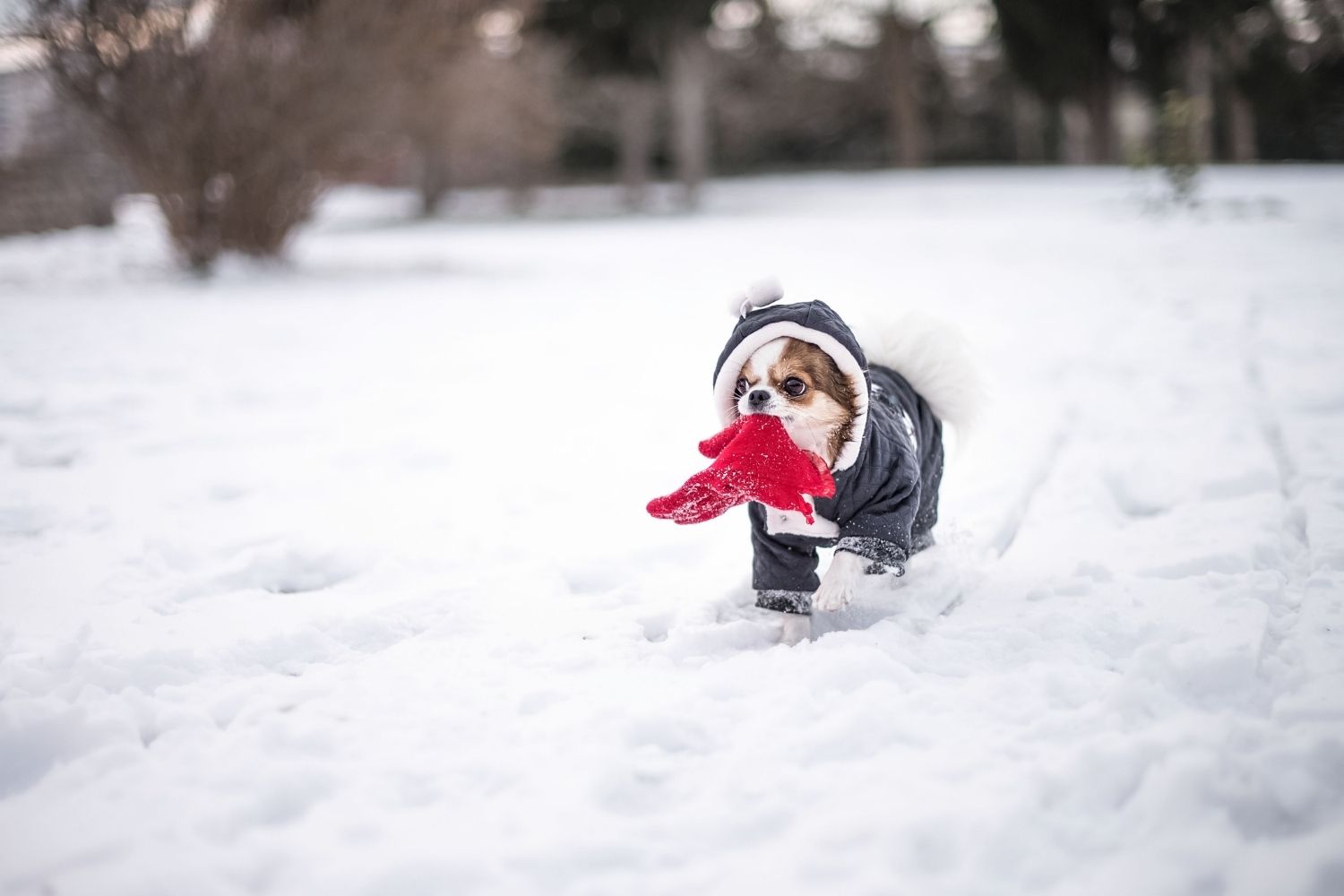 We sadly don't have any pets, but I was made away that Mount Engadine Lodge was pet friendly by their awesome "pet wall" in the lobby. Yes, pets are welcome at Mount Engadine, making it a fabulous fur-friendly place to stay near Canmore.
---
There Are Many Accommodation Options, Including Glamping!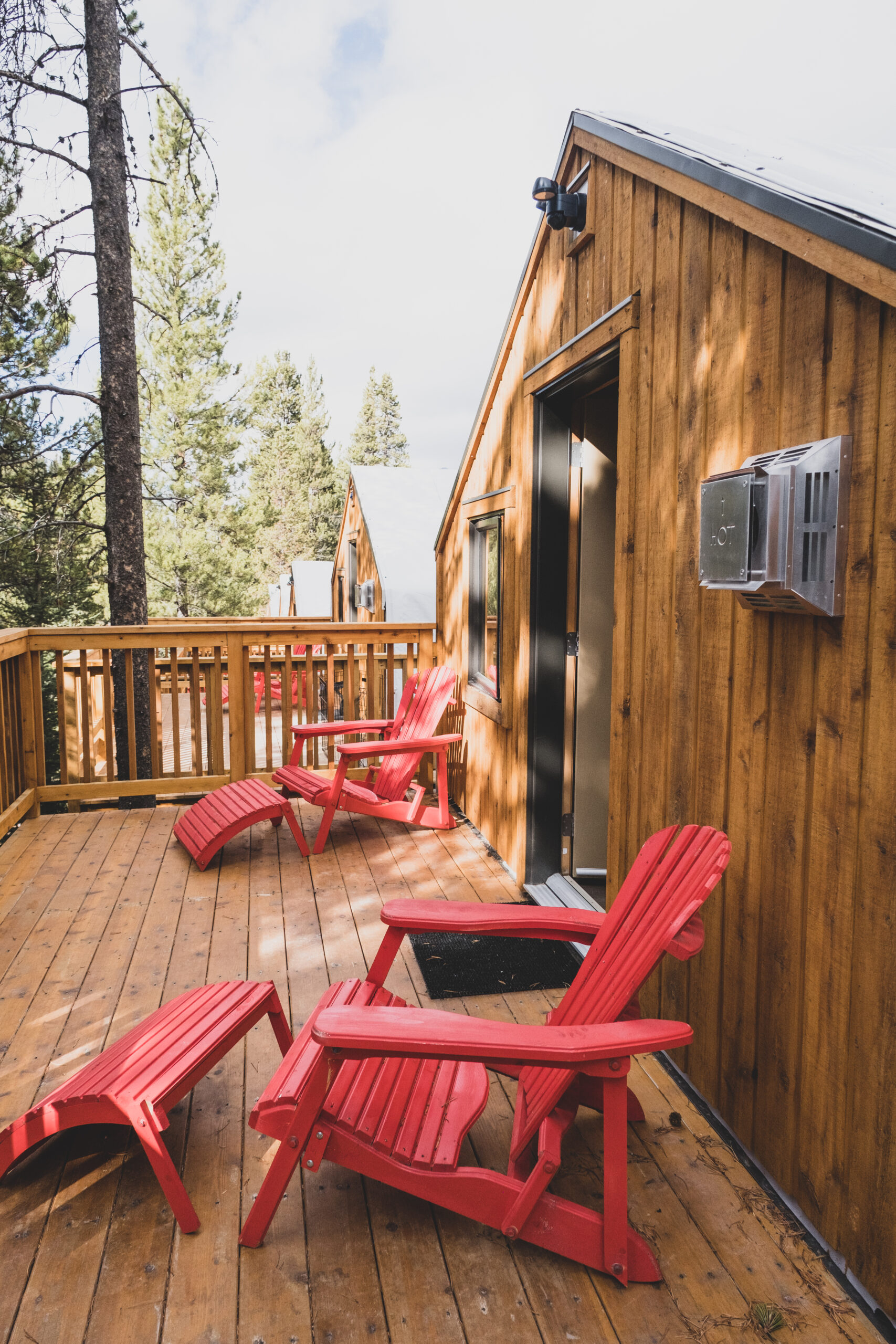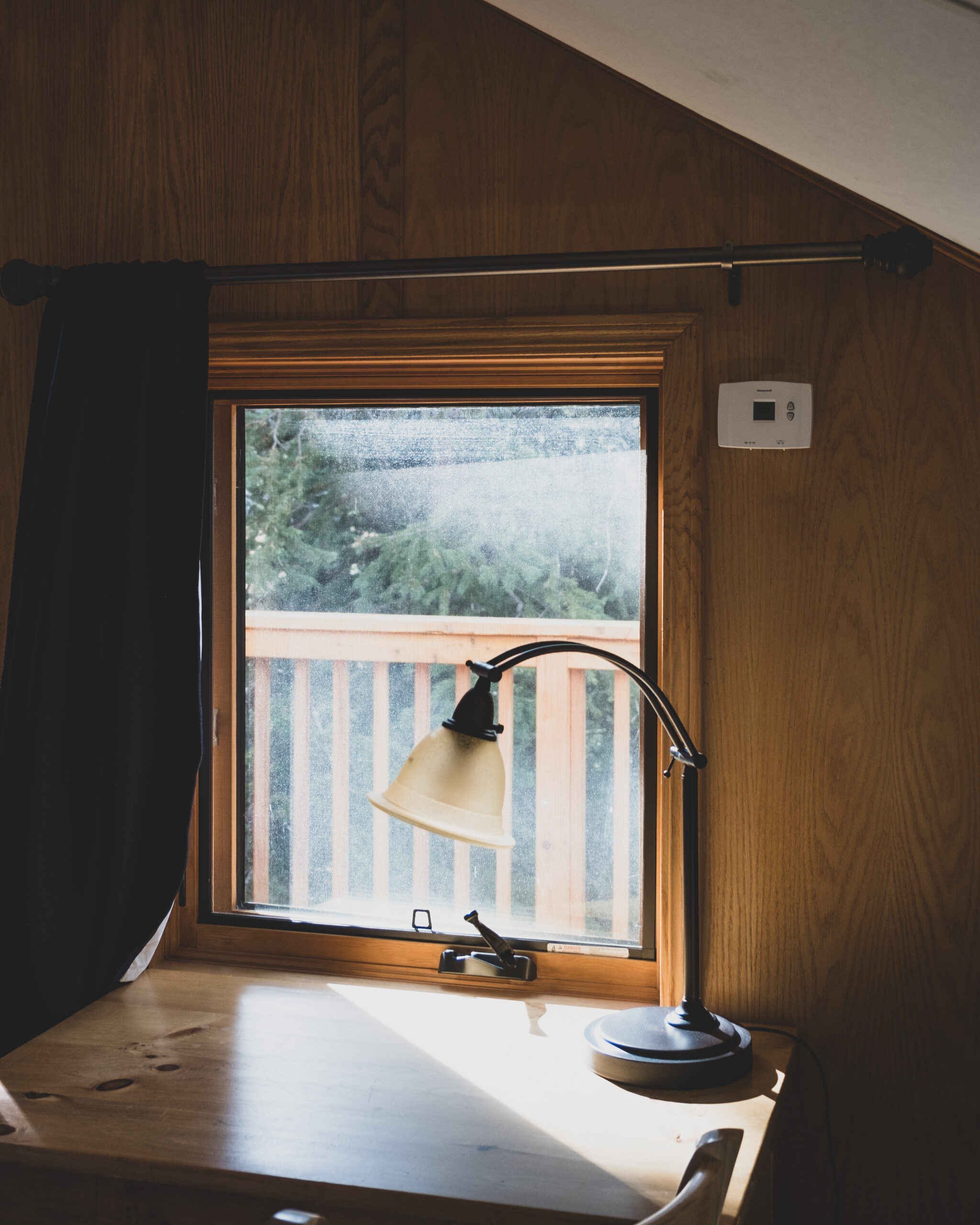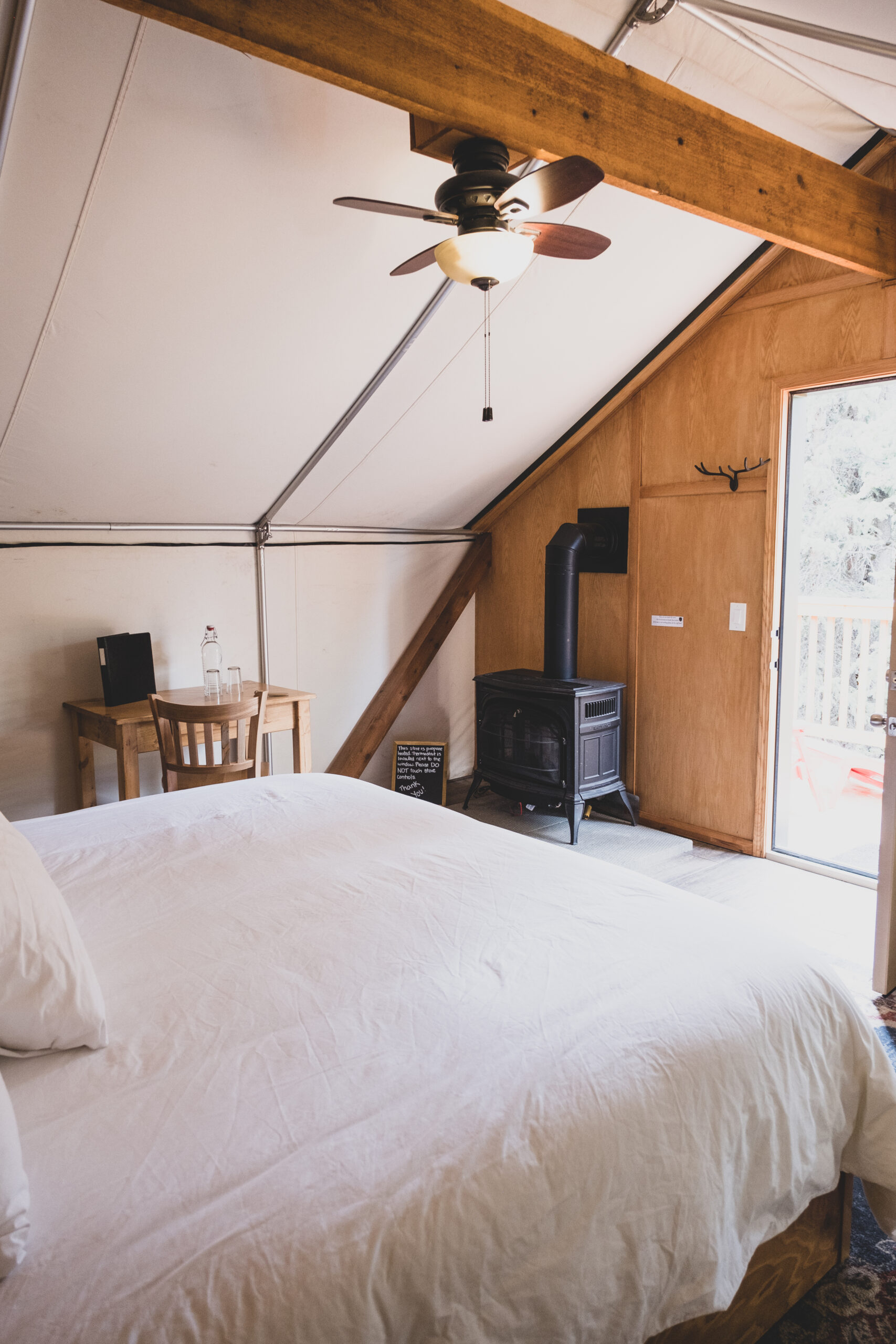 There are four main styles of lodging you can book at Mount Engadine Lodge. Starting with lodge rooms connected to the main lodge. There are also wood cabins and a yurt! We stayed in their newer glamping tents that felt like a home away from home.
There are five glamping tents in total with private decks overlooking the valley. Inside you'll find a comfortable king-size bed, full ensuite bathroom, and a gas fireplace to keep warm at night!
---
I wouldn't hesitate to book a stay at Mount Engadine again!
If you have any other questions leave a comment or see our Canadian Rockies travel guide for more articles about photography spots, lakes, hikes, and everything else.
---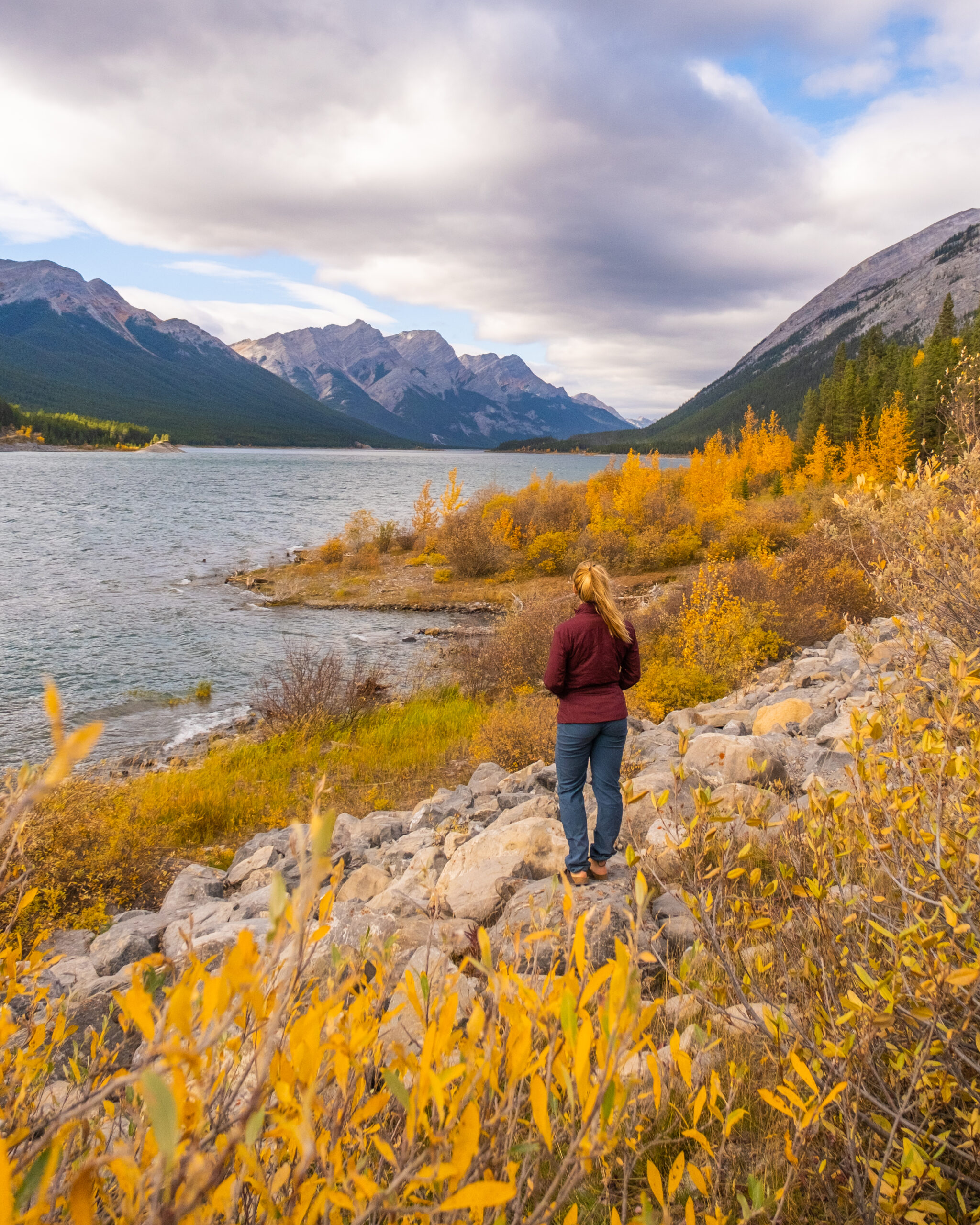 Plan Your Trip to the Canadian Rockies
↓ Join the community ↓
The Banff Blog Facebook Group is your headquarters for the Canadian Rockies' travel advice and information. Including hike info and off-season travel information. You can also meet new adventure buddies.