Burstall Pass is a classic hike in Kananaskis Country and off Smith Dorrien Trail. The hike moves past several marshy lakes and streams before a steep ascent up to an alpine meadow and then finished on a high mountain pass with grand glaciated mountain views.
We loved our time in Burstall pass and spent most of our time alone in the woods. It's a long one at 16km and a little redundant since it's an out-and-back trail.
See More:
---
Burstall Pass
---
Key Points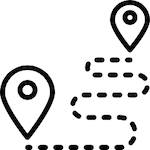 Length
16.4 km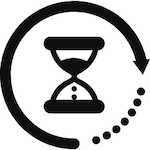 Duration
4 – 7 hours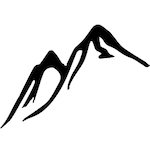 Elevation
675 m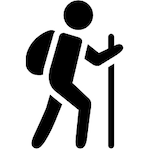 Difficulty
Moderate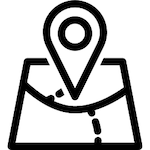 Trailhead
Mud Lake
---
Burstall Pass Route Description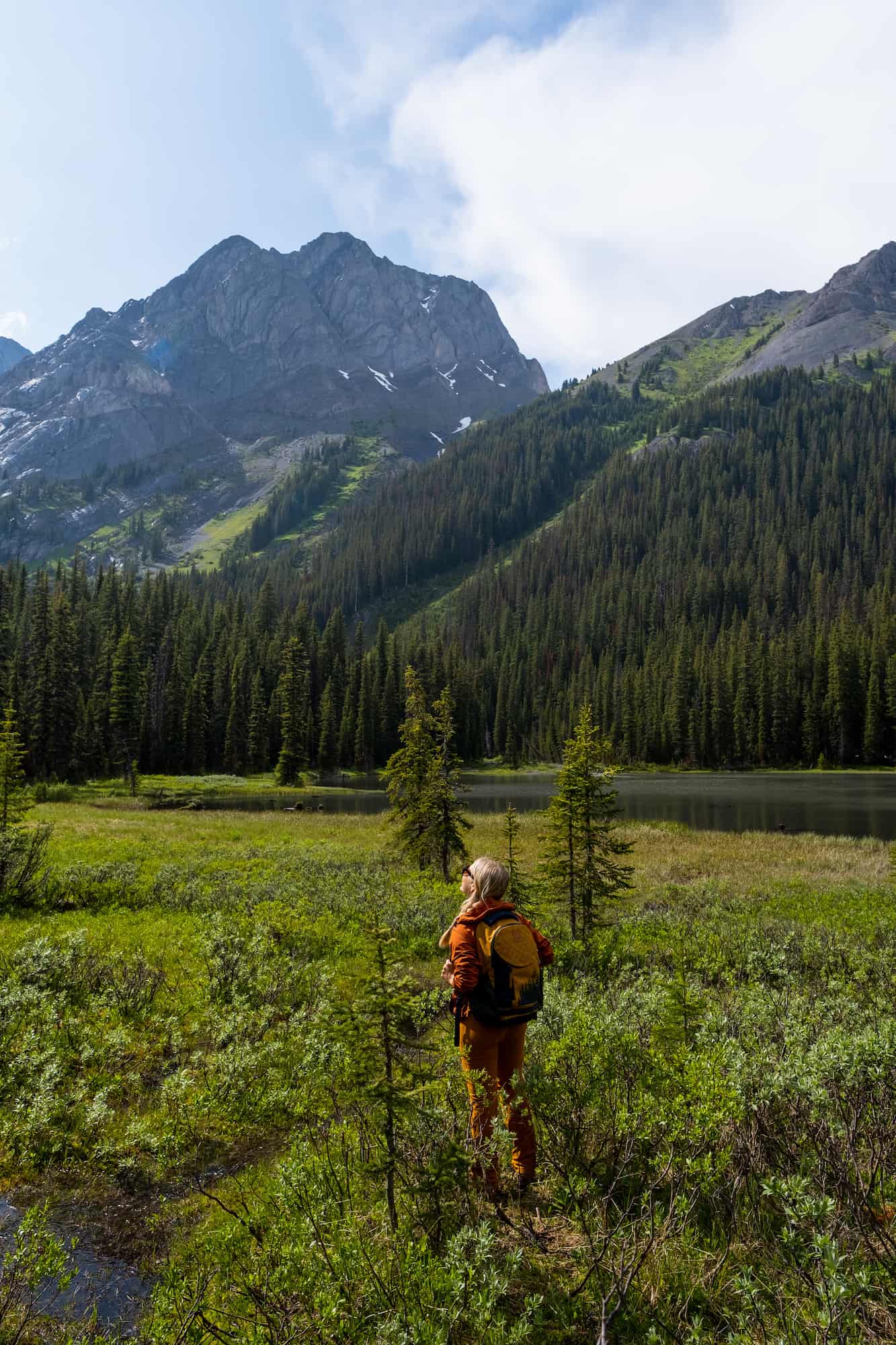 Burstall Trail starts out from Smith Dorrien Trail with a large parking lot that serves the trail and stunning Mud Lake. The hike starts out along Mud Lake before heading along an old road for 2.7 kilometers, which bicycles can use.
As you move along the trail, be sure to keep an eye out for the trails down to the three Burstall Lakes. All of them are breathtaking and offered some of the best views on the hike until reaching the pass at the end.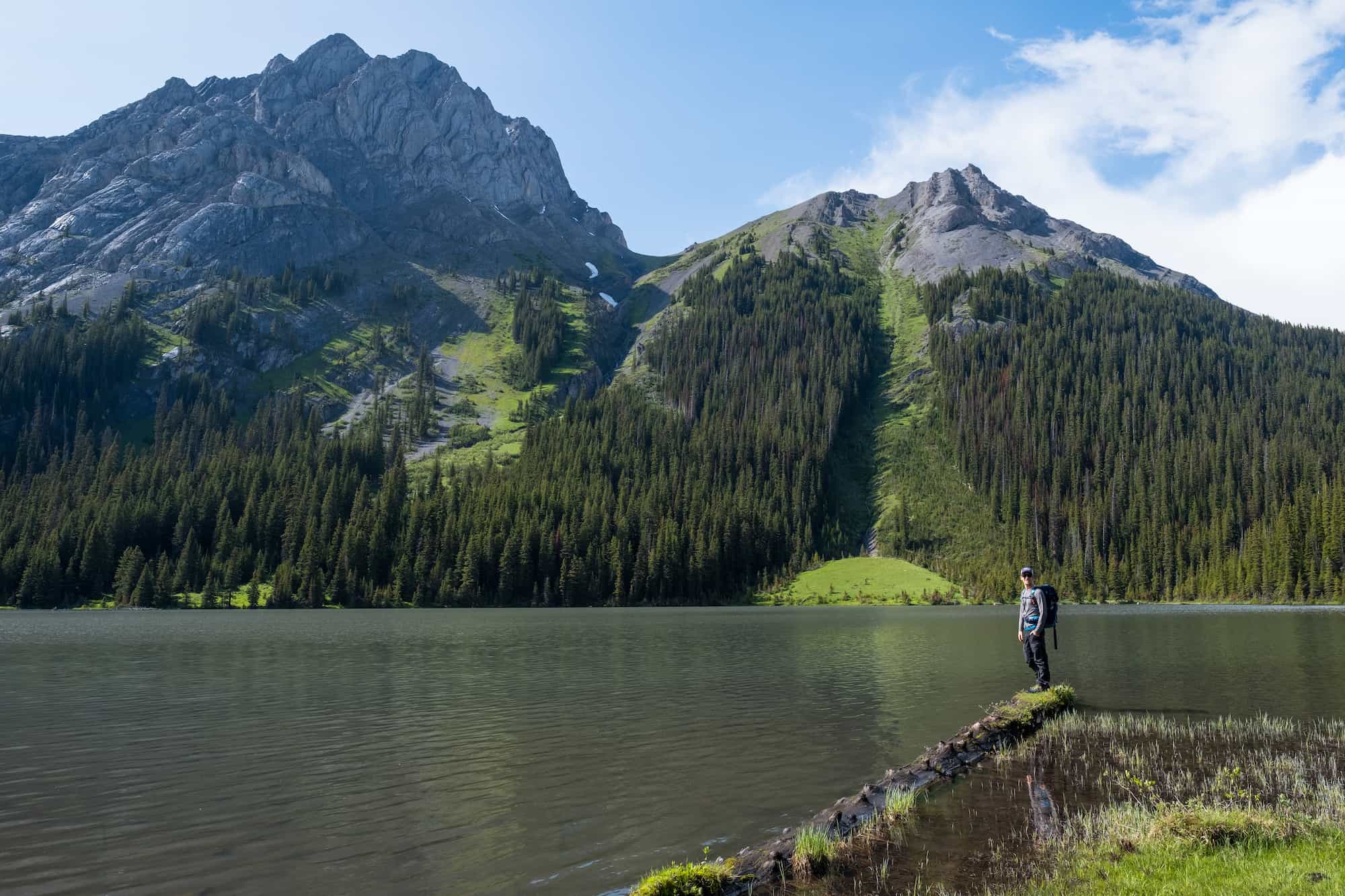 From there, the trail continues along through the forest and valley. It's a prime spot for birders, and we stopped multiple times to listen to their calls. When you reach the end of the first forest section, you come to the alluvial fan of the Robertson Glacier.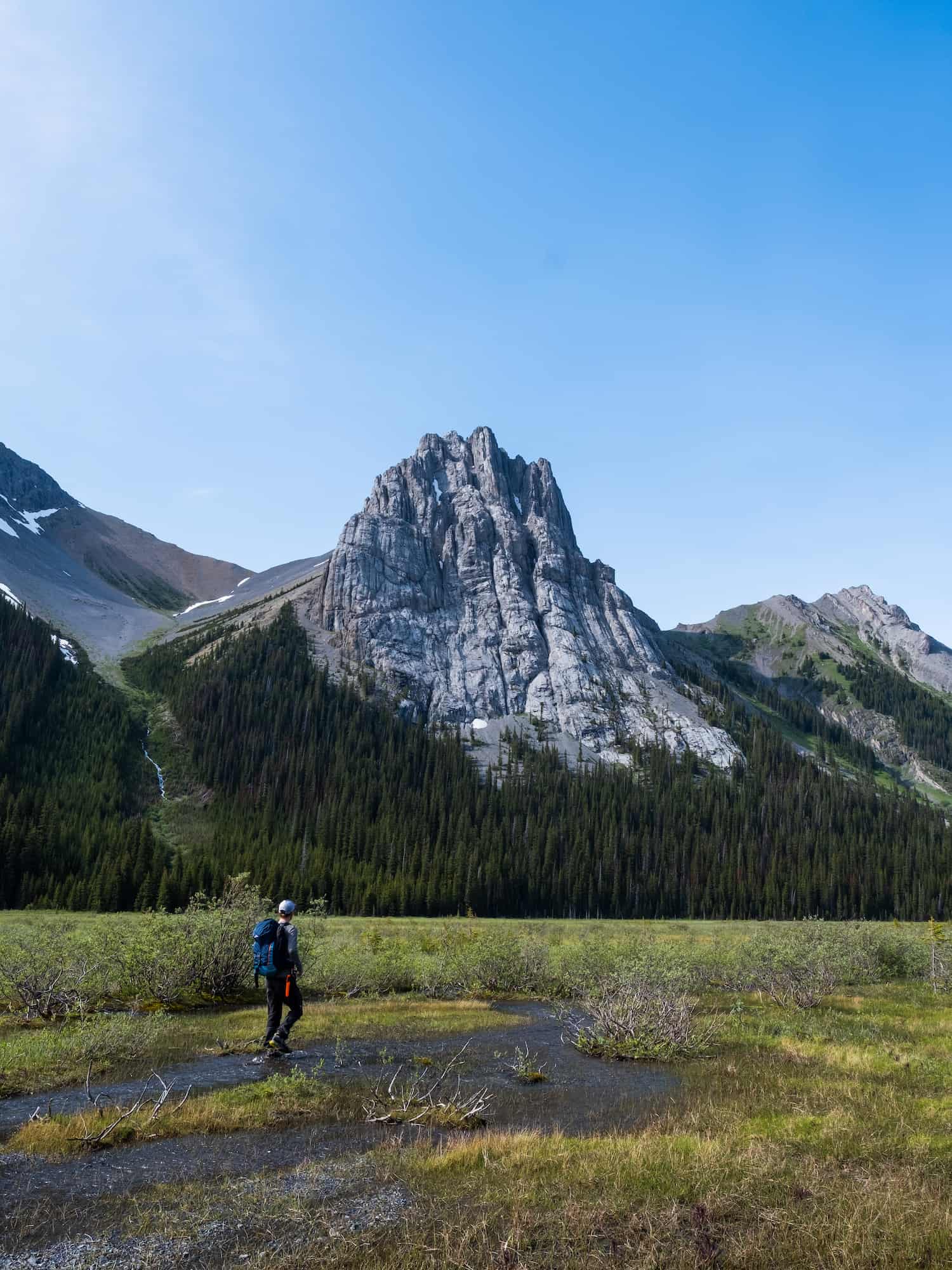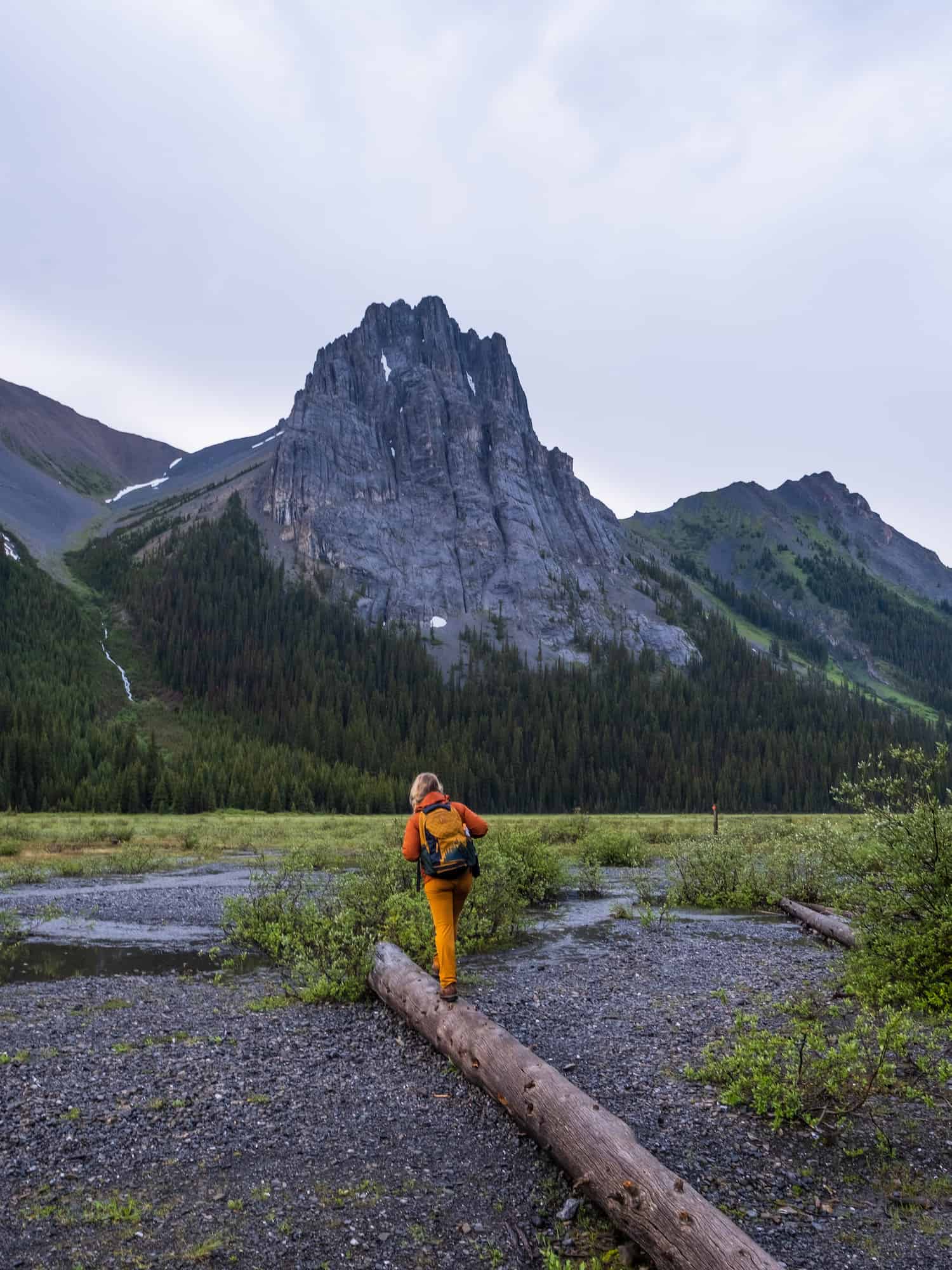 Come prepared for some smart route-finding and waterproof shoes, or perhaps some hiking sandals. The fan spreads across the trail with multiple streams and flooded sections. It wasn't difficult, but it does take some time to make it across the streams about 500m in length.
Some helpful signs are marking the trail for hikers to follow across the plain. However, we used them as a reference to find the ideal route to remain dry.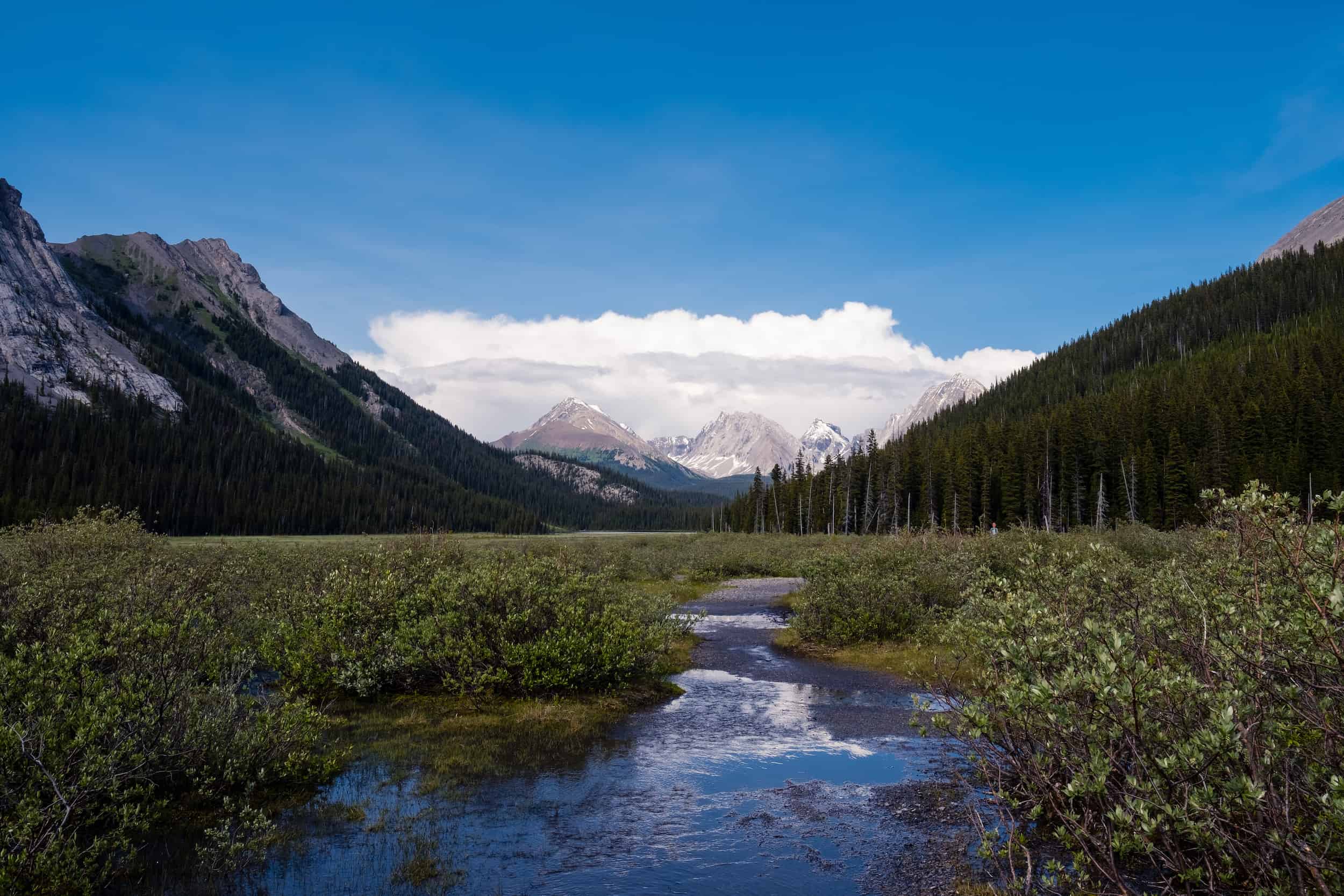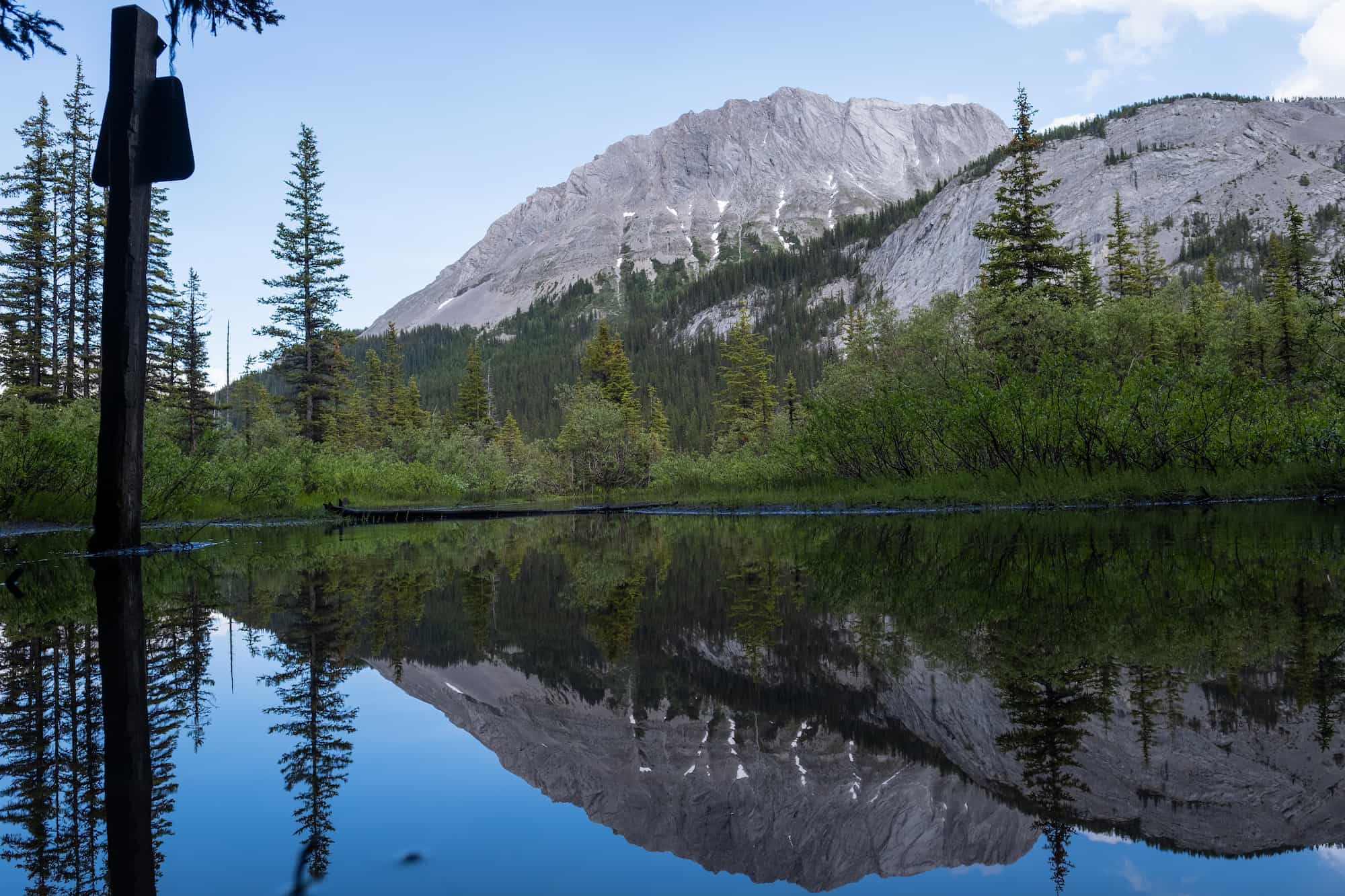 After you make your way across the flooded sections of trails, you reach more forest. This is where the trail begins to ascend to an alpine meadow. It's a pretty steep climb but easy enough for most people to handle without too much of a struggle. From there, it takes around a half-hour to reach a sub-alpine meadow filled with wildflowers.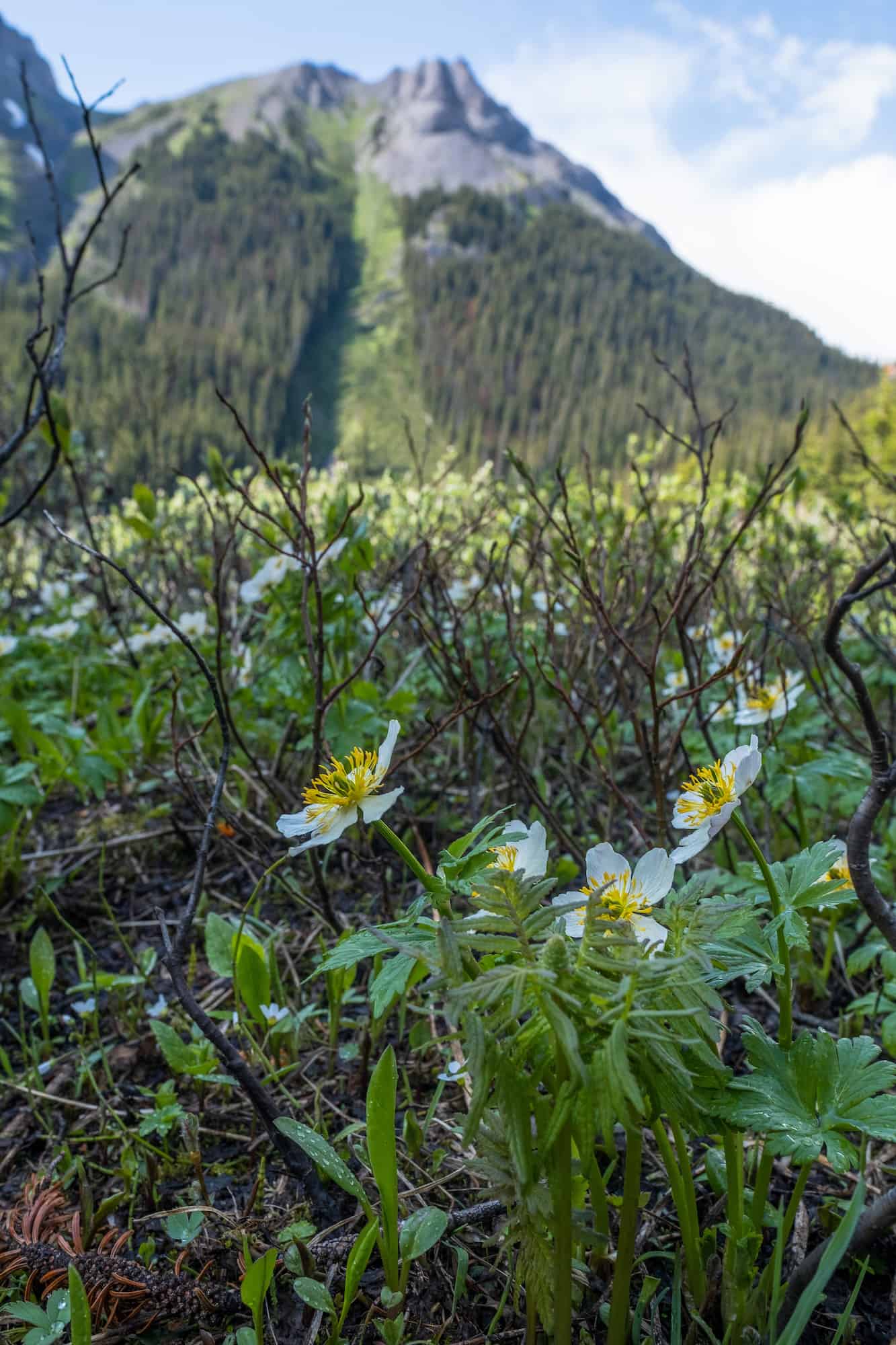 The meadow continues for a while until another uphill climb finally reaches the highest point of the pass. It comes in at 2,380 meters and then drops down before entering Banff National Park and Palliser Pass.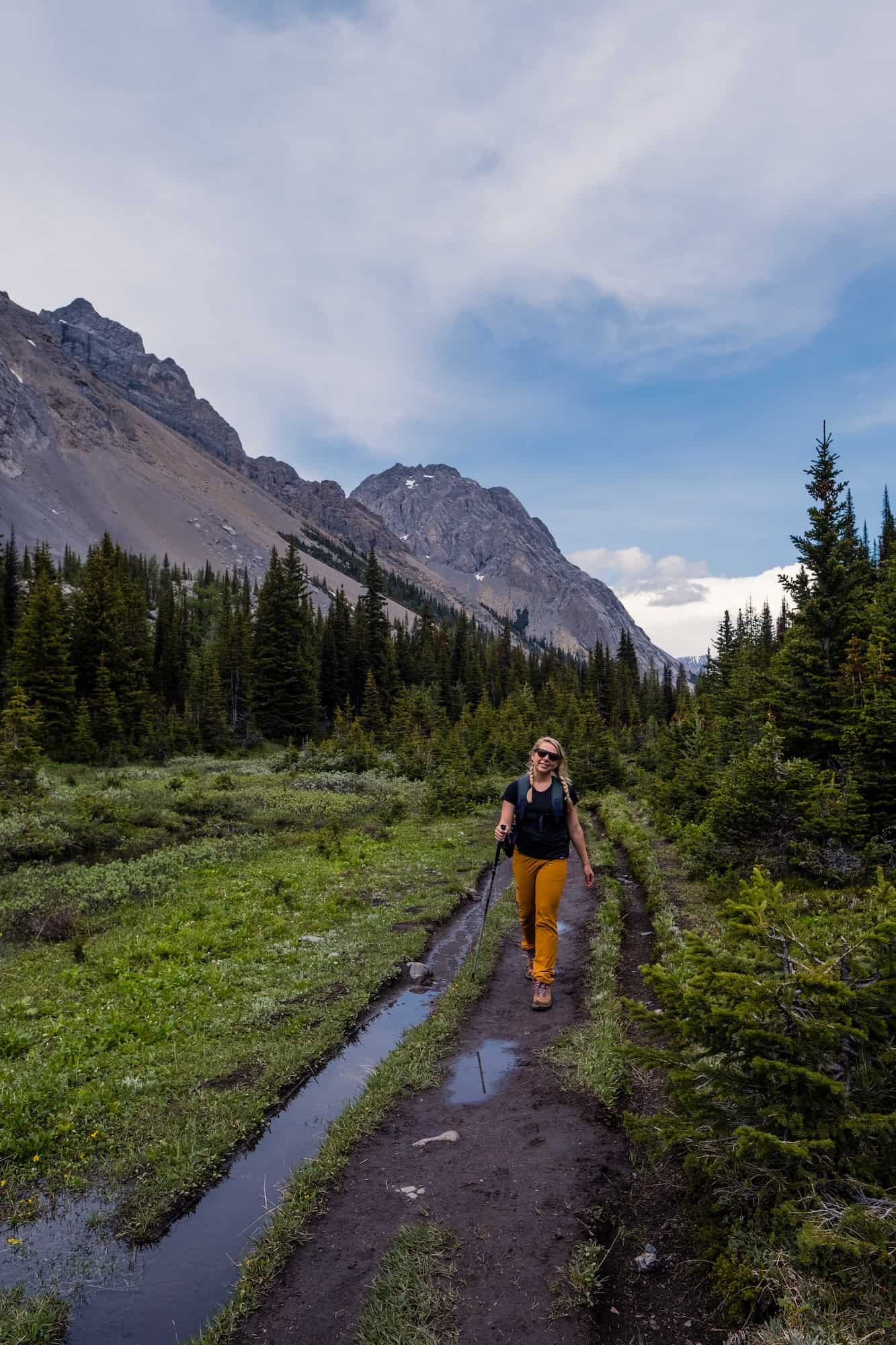 From the top of the pass, you have some commanding views of the peaks in the area. Some famous peaks include Mt. Birdwood, Assiniboine, and Mount Sir Douglas. Assiniboine is easily one of the more popular mountains known for its perfectly shaped peak and is the sixth highest mountain in the Canadian Rockies.
We wish we had more time at the summit to explore like the nearby Snow Peak. However, we were caught in a tremendous thunderstorm.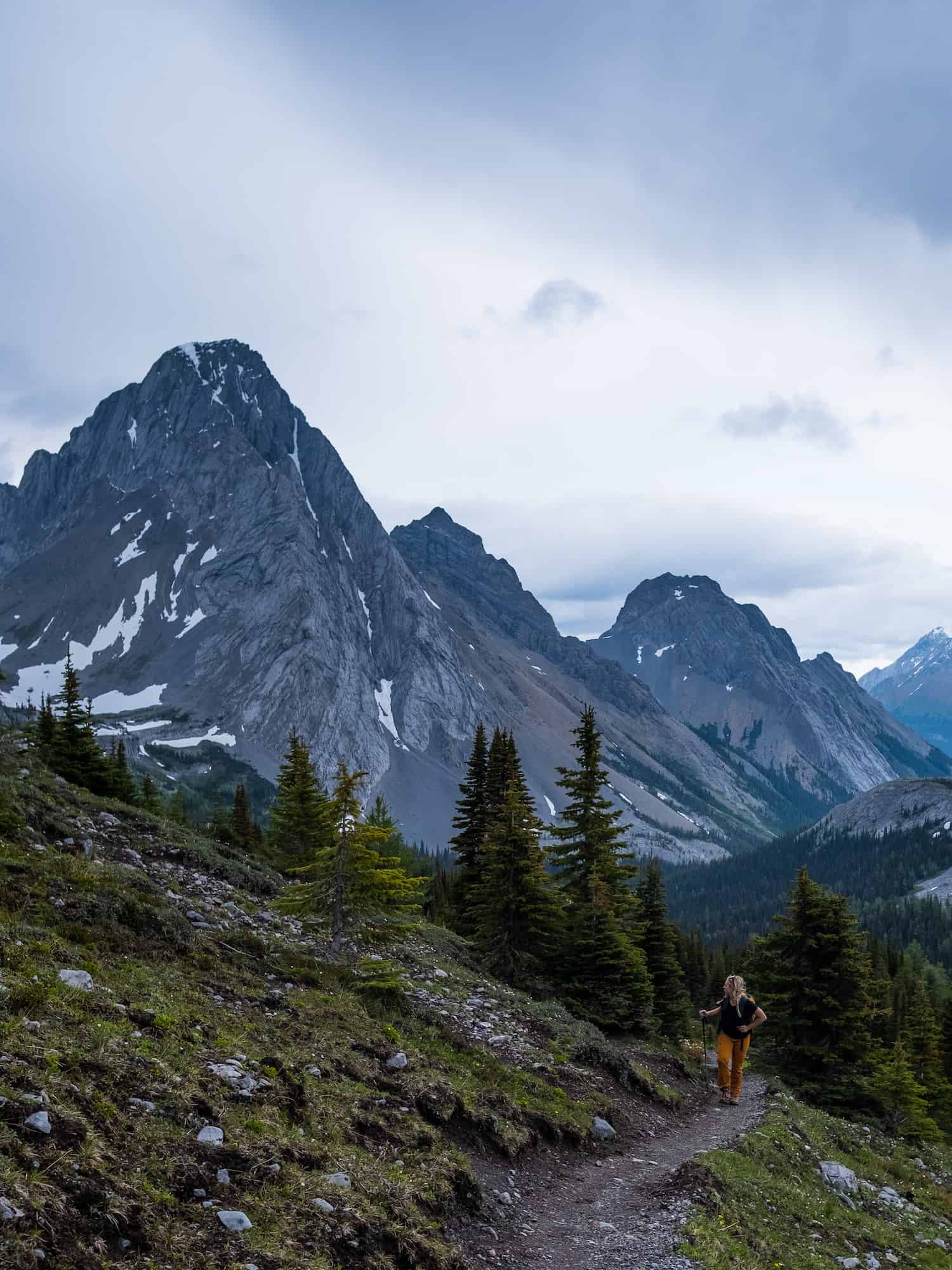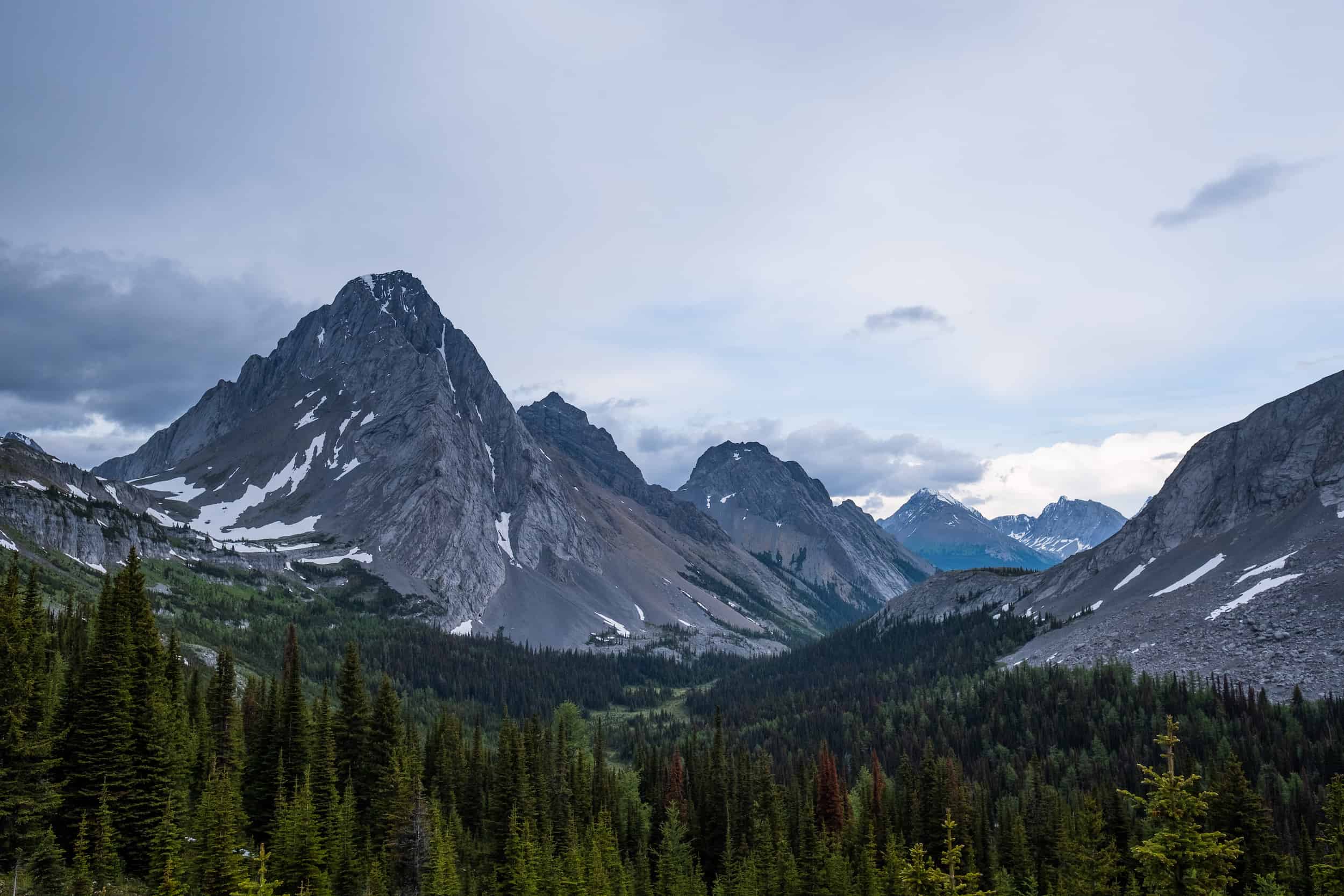 ---
Snow Peak
I would have loved to summit Snow Peak as it looked like an easy scramble. However, the thunderstorm that rolled in just as we made the pass was one of the most threatening we've seen in the mountains. Heavy rain mixed with light hail, high winds, and lighting.
We had to get off the pass and into the trees as fast as we could. We'll have to save it for a later point and time. This would be a great option if you're looking to add an additional objective to the hike.
---
Gear We Recommend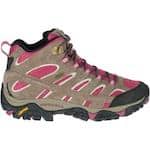 Many hikers will enjoy the security, comfort, and value in the Merrell Moab II. It's a great beginner hiking boot.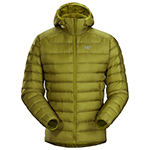 Arc'teryx Cerium is our pick for the best down jacket. It's incredibly light, and we bring it on almost every hike in the Rockies.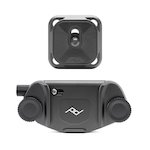 This nifty clip from Peak Design secures a camera to my backpack strap for easy reach. No more digging in the backpack!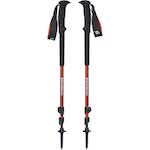 A pair of durable and lightweight hiking poles are a great asset on the hiking trail.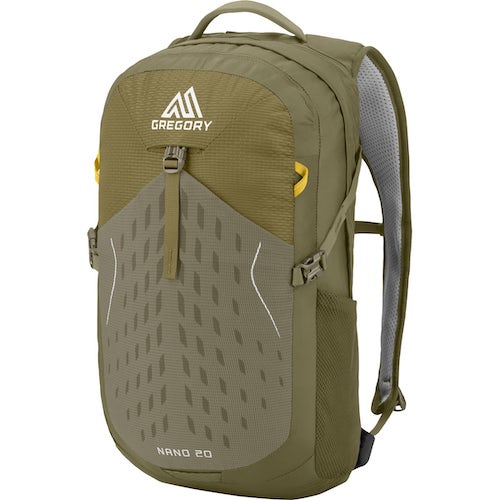 20L feels like the ideal size for quick hikes and scrambles. We love the Nano from Gregory with a hydration reservoir.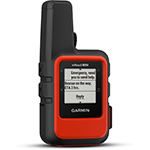 There is not much cell service in the Canadian Rockies. In case of emergencies, we carry an emergency beacon with GPS.
---
Burstall Trail Duration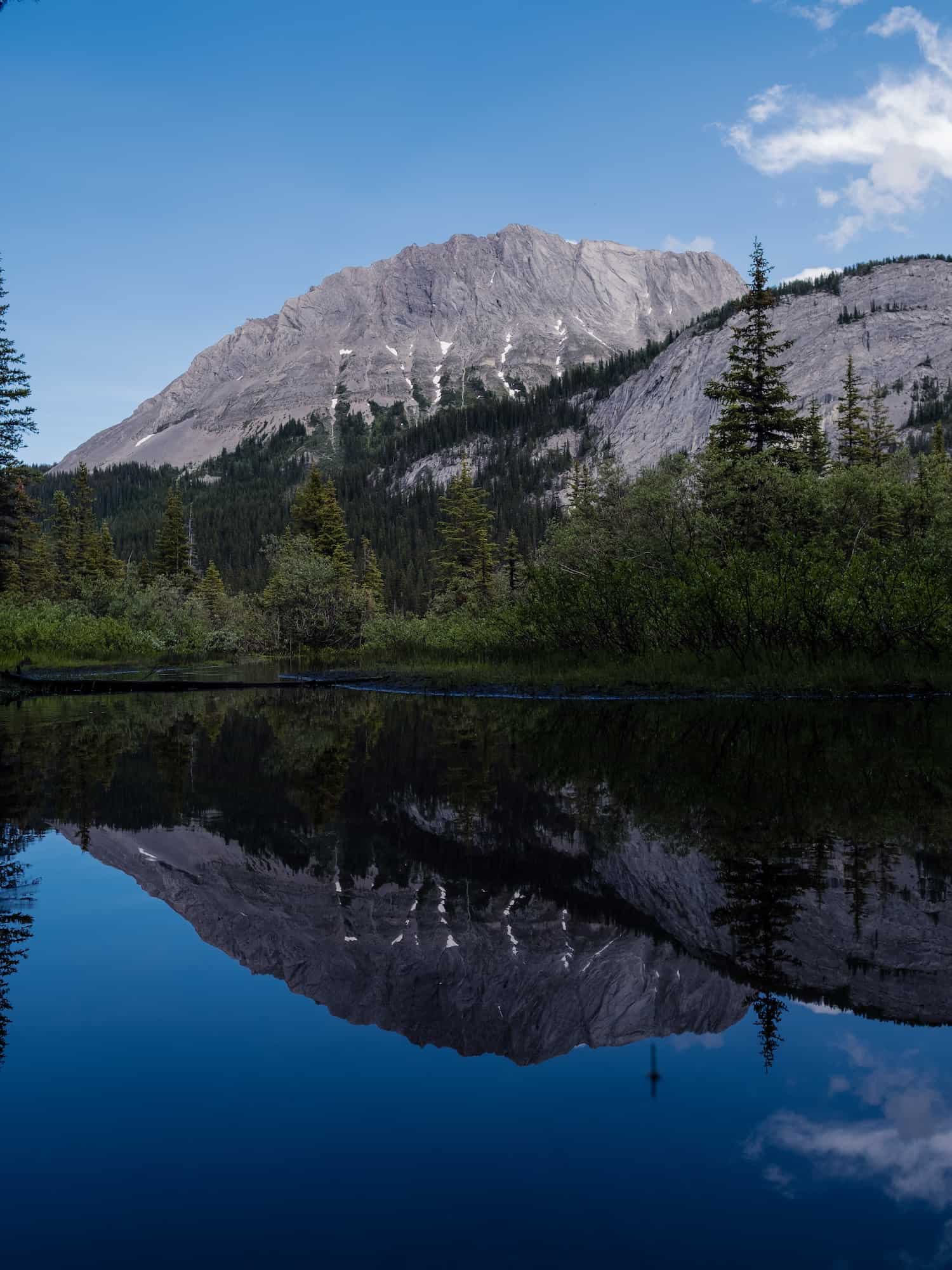 The trail took us five hours to hike, but we kept a pretty good pace and never stopped for a meal. It's 15km long and climbs 470m, with most of the climb towards the end of the hike.
Two steep sections in the forest before you arrive in an Alpine area with sweeping views. Save yourself four to seven hours to complete the hike or more if you plan to climb any of the nearby peaks or head into Banff.
---
How Hard is Burstall Pass?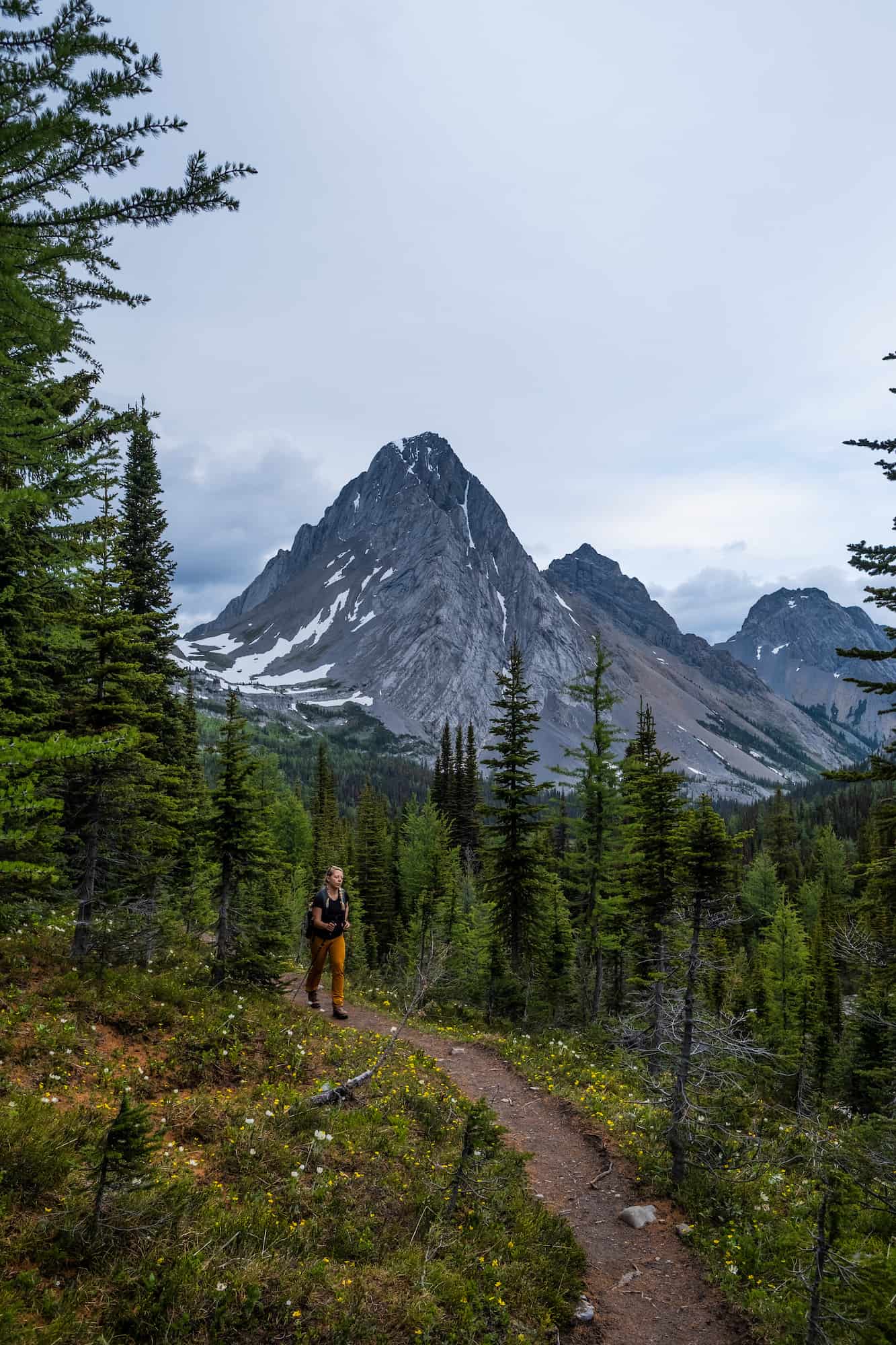 Although AllTrails rates this as a moderate trail and we'd have to agree. There is not too much elevation gain and nothing technical with exposure. It does require a bit more stamina than most moderate trails, as it is almost 16km in length.
---
When can you Hike Burstall Pass?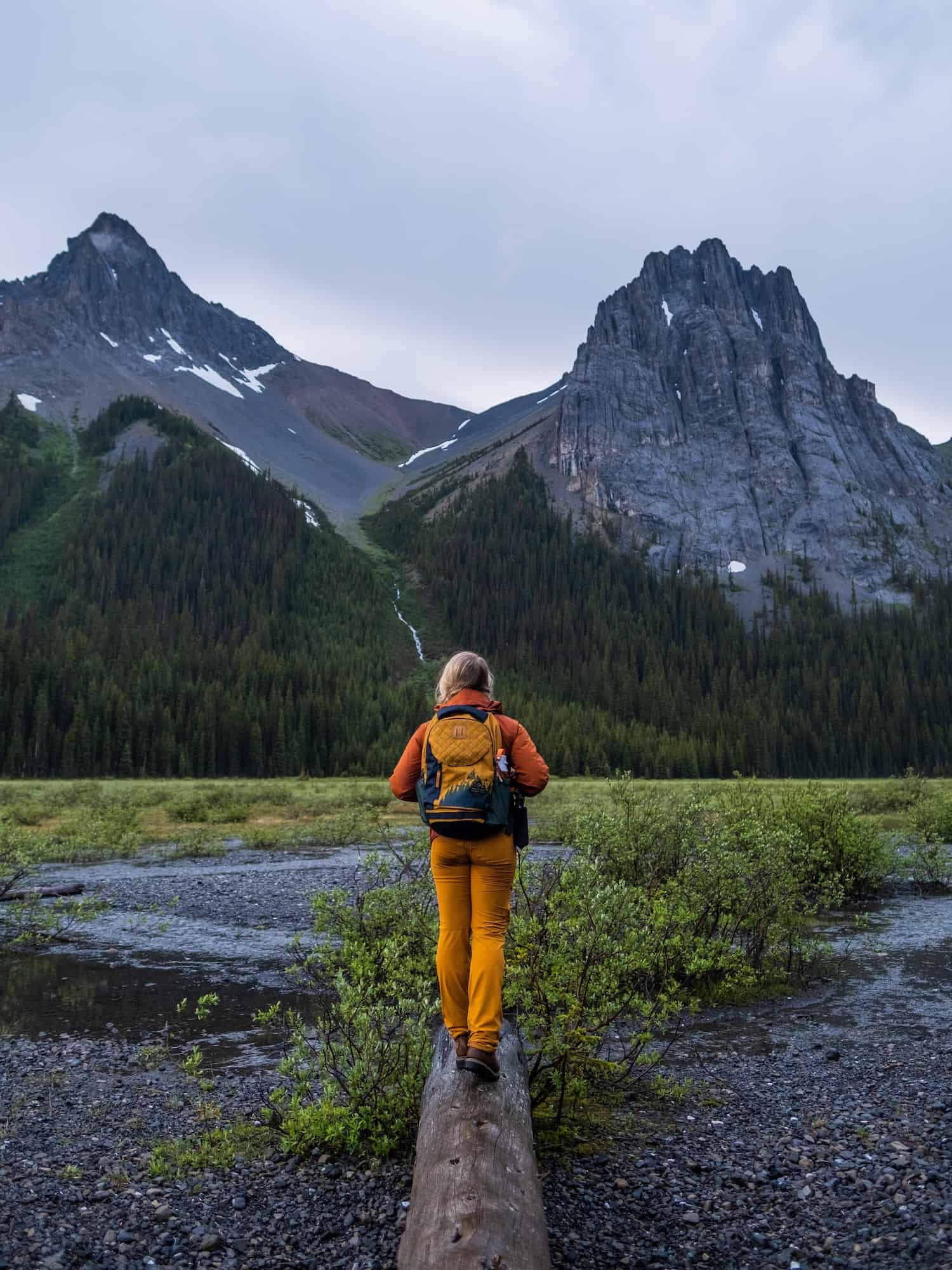 As the trail lies low in elevation and has easy slopes, it's good to hike early and late in the season. Anywhere from March to October is likely a good time to hike Burstall Pass. September would be tremendous as there are a lot of larches in the area.
---
How Popular is the Burstall Pass Hike?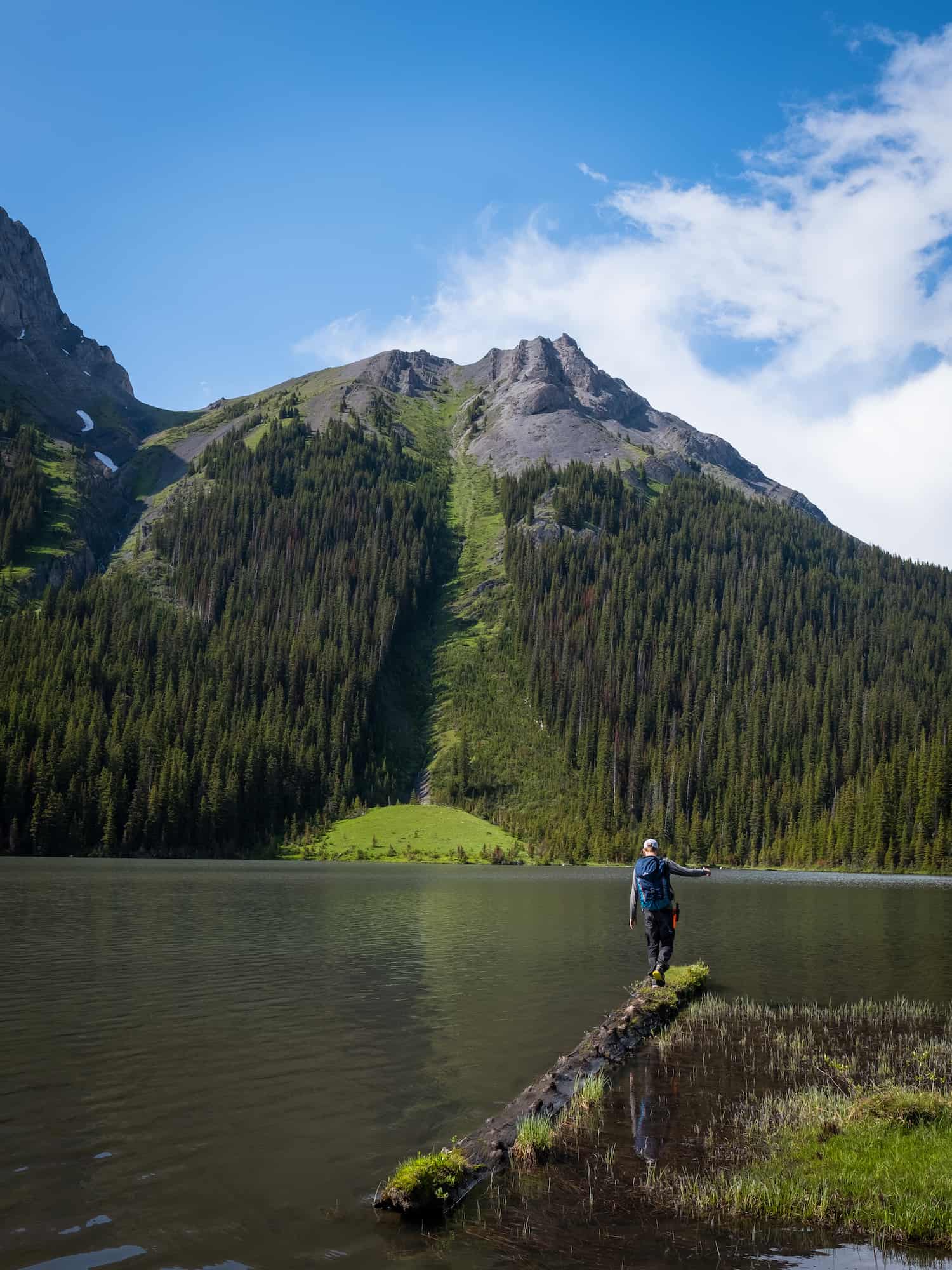 Burstall pass is moderately trafficked. We wanted a quiet trail, so we arrived late in the evening knowing we could complete it faster than most. We passed several groups along the way, and on a nice weekend, it's pretty popular as it's very accessible. Burstall pass is perfect for a walk with the family, dogs, trail running, etc.
---
What About Dogs and Kids in Burstall Pass?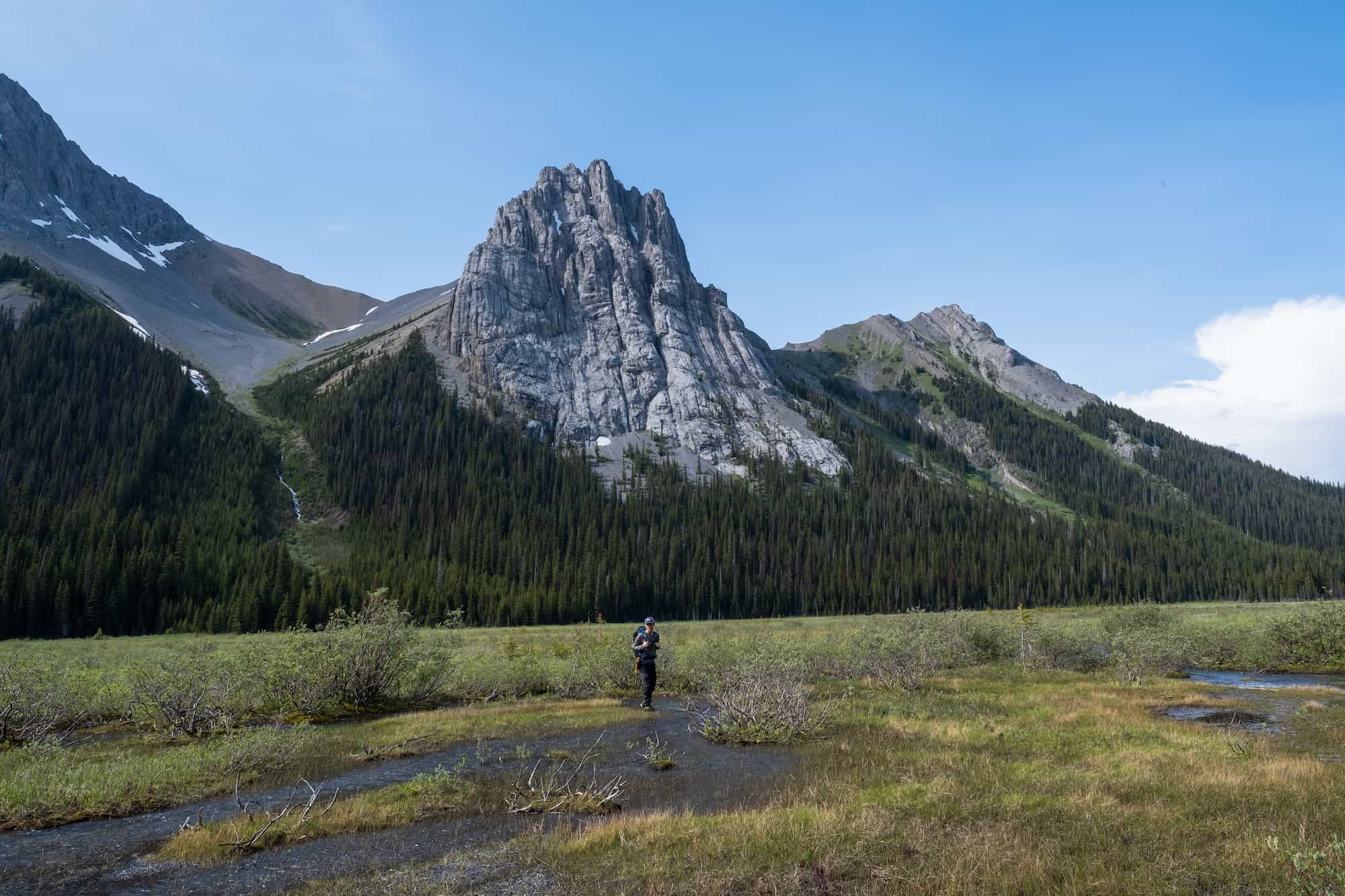 The beginning of the trail is appropriate for anyone that can walk along a flat surface. Towards the end would still be appropriate for anyone of moderate fitness.
I'd say from eight years old and up, maybe even younger. Big dogs should be able to handle the trail just fine. Just keep in mind it's 15km in length, so they'll need to be able to walk for that long.
---
What's Another Great Hike in Kananaskis?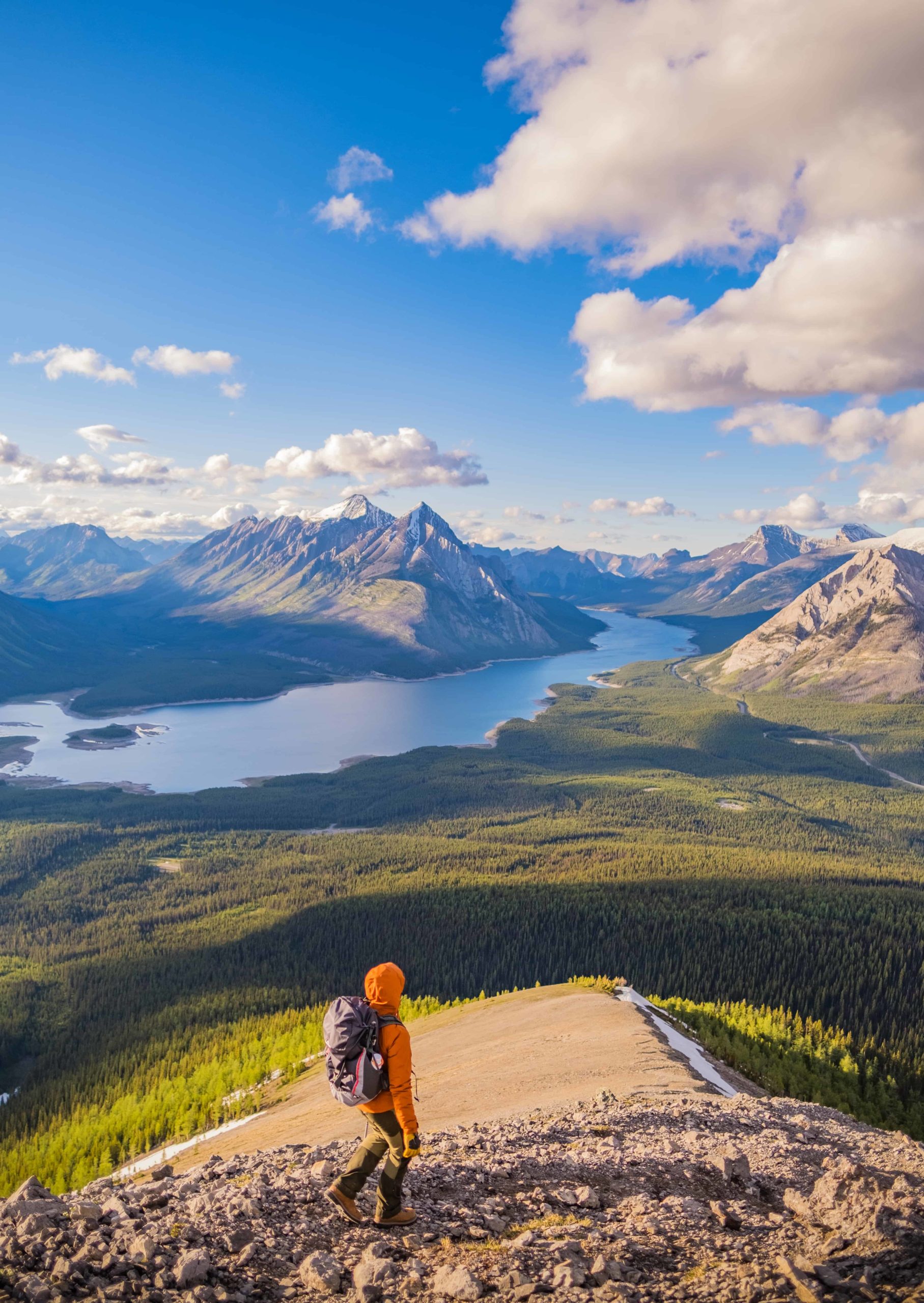 If you enjoyed Burstall Pass and you're looking for another popular hike. Only a few kilometers away is Tent Ridge. It's a hike that is more technical with a small scramble and mild exposure. The views from Tent Ridge are some of the best in Kananaskis Country. You need to check this hike out!
---
Wildlife Awareness In Burstall Pass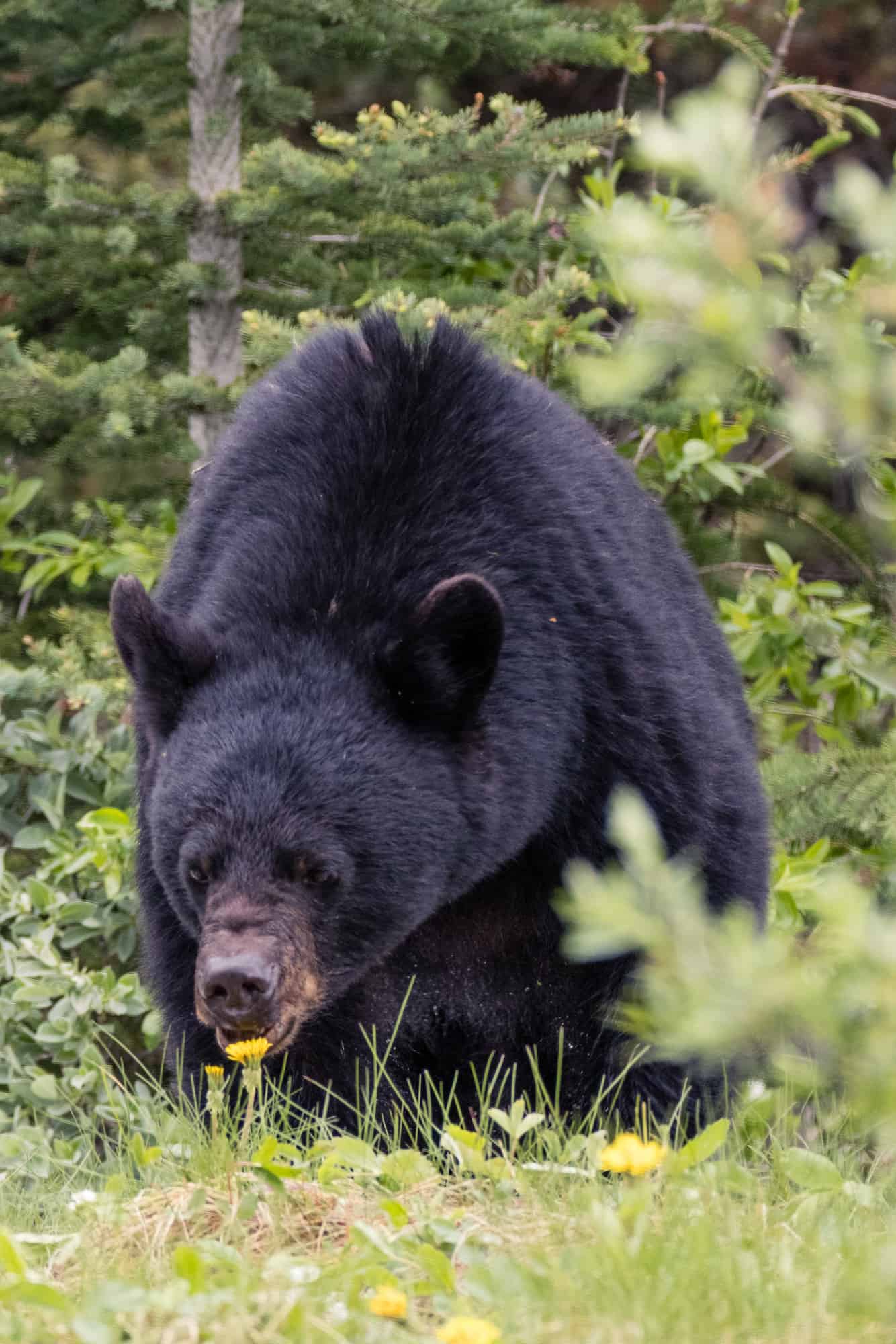 If you're on any hikes in the area, you should practice good wildlife awareness. There are frequent sightings of black bears, grizzly bears, moose, elk, and cougars in the region. They all present a threat to humans, and we should reduce our impact on their natural lives.
Before any hike in Banff National Park or Kananaskis Country, you should pack bear spray, check the park websites for wildlife information (Parks Canada and AB Park), and then check again for notices at the trailhead.
When you're on the trail, make noise by banging hiking poles, talking, whistling, clapping, or singing. This is particularly important around blind bends and corners, although there aren't many in Burstall Pass. It's also a busy trail, so you generally don't need to make too much noise, but always be bear aware.
This means staying alert, traveling in a group, minding children and pets, and finally carrying bear spray and knowing how to use it. If you've come to the park without bear spray, Valhalla Pure Outfitters in town sells spray and holders with employees who will demonstrate how to use them properly.
---
What to Wear On a Hike?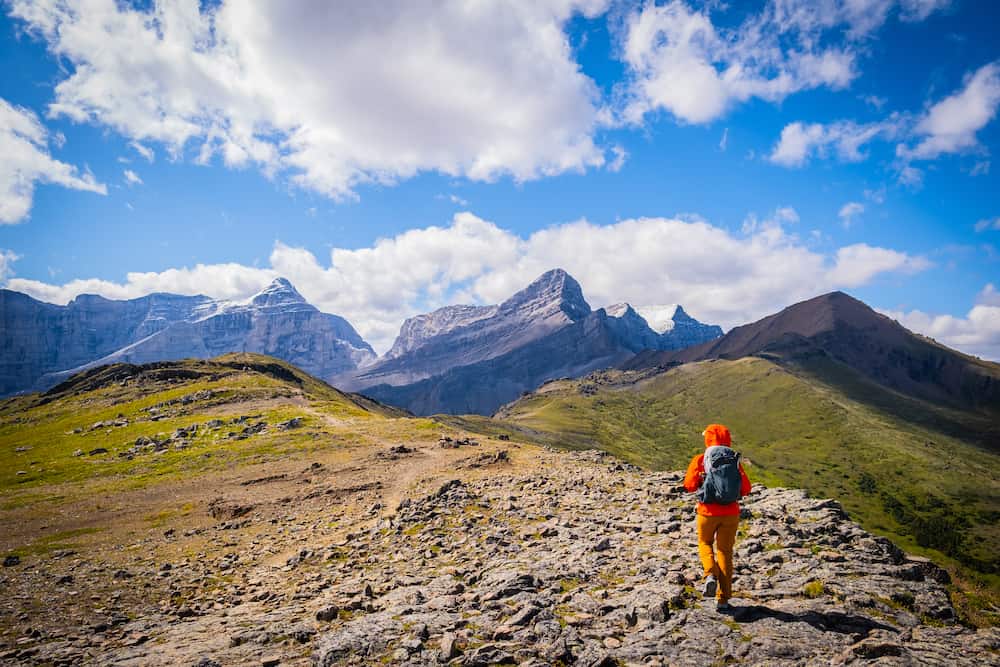 The most basic principle of what to wear hiking is layering. Anyone that has spent time in the wilderness or mountains can speak to the fact your temperature can fluctuate a lot on a hike. You can easily start off cool at the mountain base and get hot as soon as you begin moving.
A Kananaskis Conservation Pass is Needed to Hike in Kananaskis
Visitors are required to hold a Kananaskis Conservation Pass. The area covered in the pass includes Kananaskis and the Bow Valley corridor. Passes may be purchased online and are attached to a license plate number. Requirements are around vehicles and parking, not the individual. This includes parking at the Canmore Nordic Center or Grassi Lakes.
Kananaskis Conservation Pass Prices
Daily Pass: $15 (registers one vehicle)
Annual Pass: $90 (registers two vehicles)
↓ Join the community ↓
The Banff Blog Facebook Group is your headquarters for the Canadian Rockies' travel advice and information. Including hike info and off-season travel information. You can also meet new adventure buddies.