We left Canmore before sunrise to head up the Icefields Parkway for some amazing morning light. We had many photo stops planned, but we were really hoping we would have the time and the weather would hold strong for us to hike the Parker Ridge trail near the Columbia Icefield.
We got lucky and had a full day of sunshine and knew that Parker Ridge would be a short and simple hike. So we set to get our legs moving and some activity in for the day and were absolutely blown away by the views from the top.
It's not often I declare a hike my "favorite," but seriously, for the best rewarding views with very minimal effort in Banff, the Parker Ridge trail is hard to beat. It's easily one of the best easy hikes in Banff National Park that almost anyone can accomplish. Let's dig into the nitty-gritty.
---
Parker Ridge Trail Hike Guide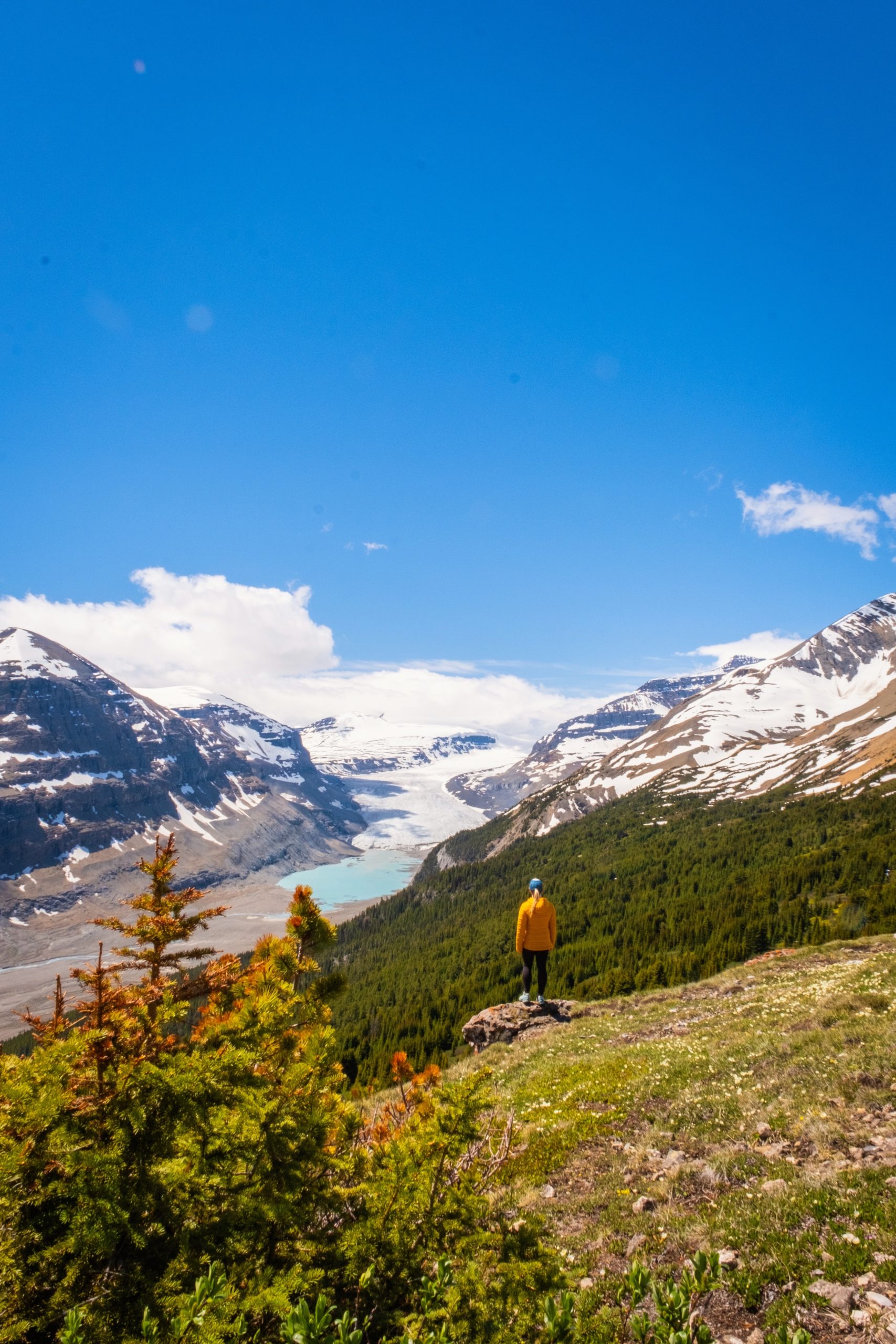 ---
Key Points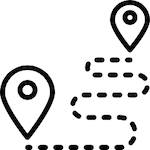 Length
5.1 km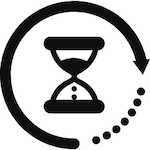 Duration
2 – 3 hours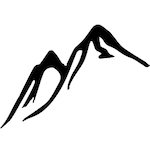 Elevation
269 meters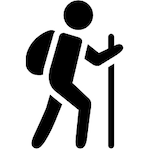 Difficulty
Moderate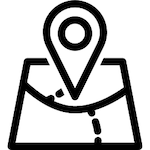 Trailhead
Parker Ridge Parking
---
Parker Ridge Trail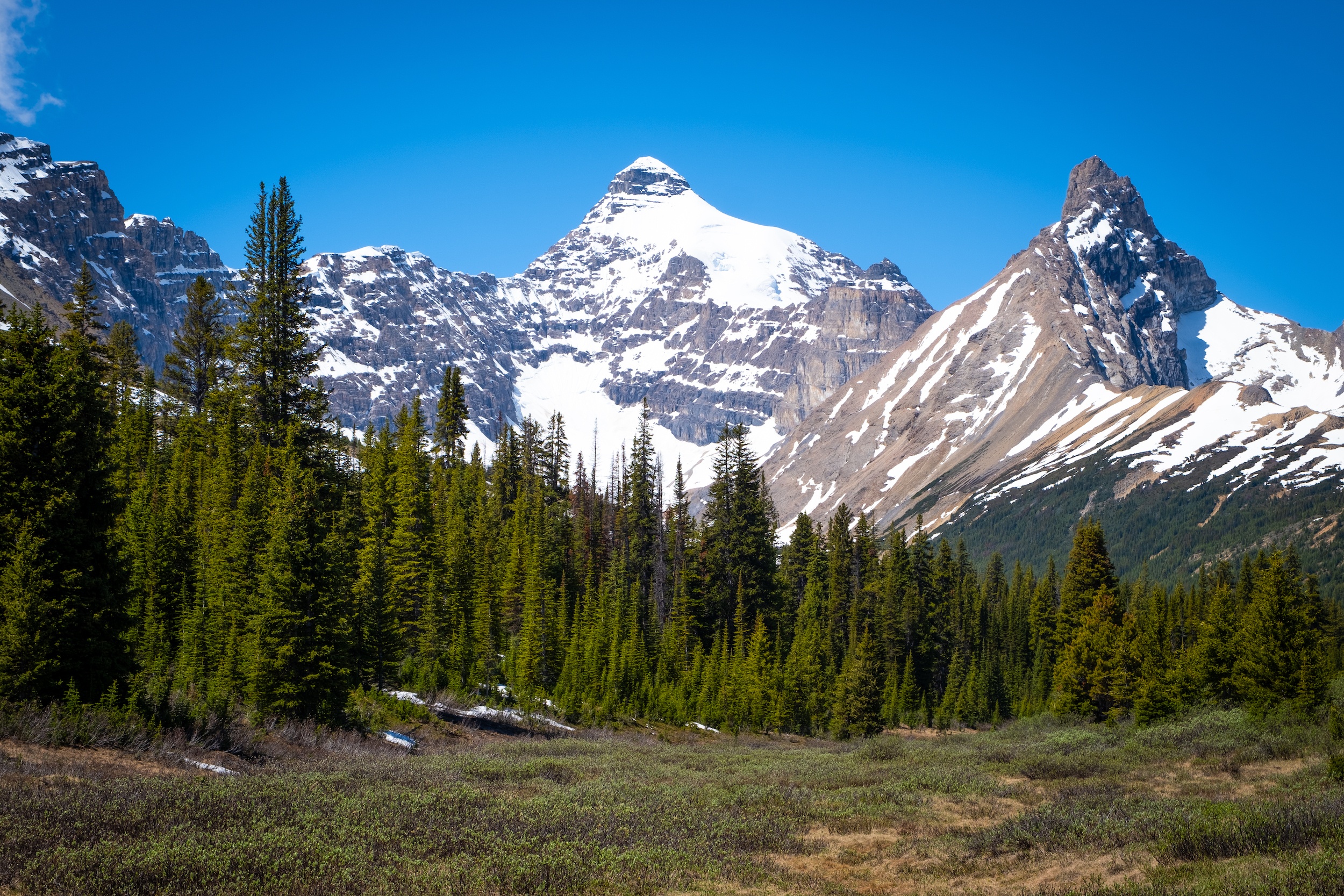 I didn't know what to expect when we began this hike but seeing that the top of Parker Ridge didn't look so far from the trailhead, I figured it would be relatively easy – and it was. It's a gradual 2.5km incline to the ridge, all of which is pretty easy and well marked. There is nothing technical involved and absolutely no scrambling.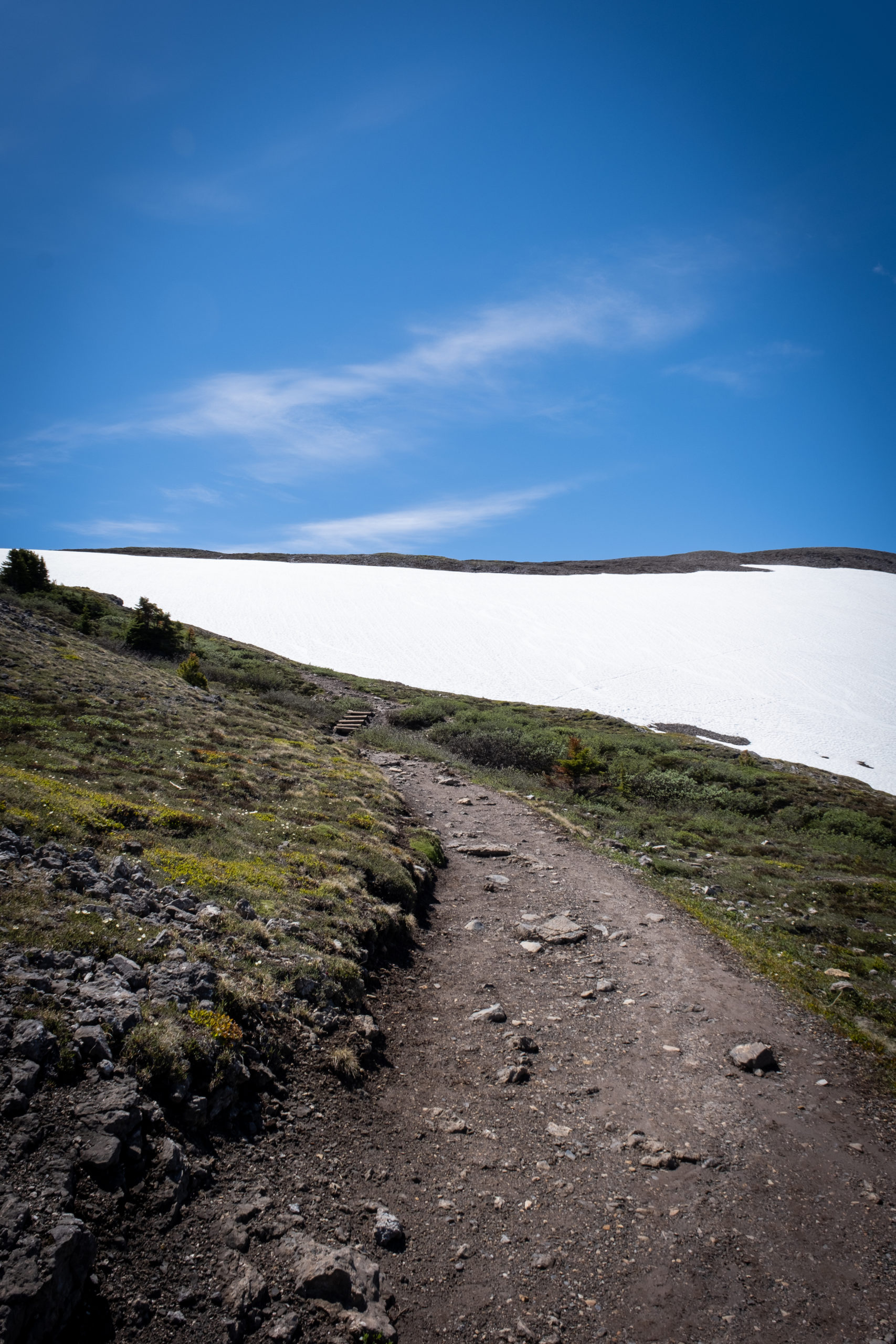 We saw young couples, older people, and families with young children and dogs on this hike. The Parker Ridge trail truly is a hike for everyone. Given the ease, I wasn't expecting the view to be so great, but once you get to the ridge, you have the most spectacular views over the very impressive Saskatchewan Glacier.
In under an hour, you'll have fantastic views of the Icefields and an impressive Koolaid blue glacier lake – Seriously, it doesn't get much better!
It gets windy once you get to the ridge, so make sure you bring a jacket. Because the views were incredible, we hung around for 30 minutes, just enjoying the sunshine, views, and taking photos.
We hiked Parker Ridge in late June, and there was still quite a bit of snow on the way up. Yes, this trail holds a lot of snow, so either bring gaiters or be prepared to get your feet a little wet. This hike took us under two hours round trip with photo stops, but we are relatively fast hikers. Average-paced hikers should be able to make it the ridge in an hour, with the descent taking far less than that. But don't rush too much – you'll miss the incredible beauty.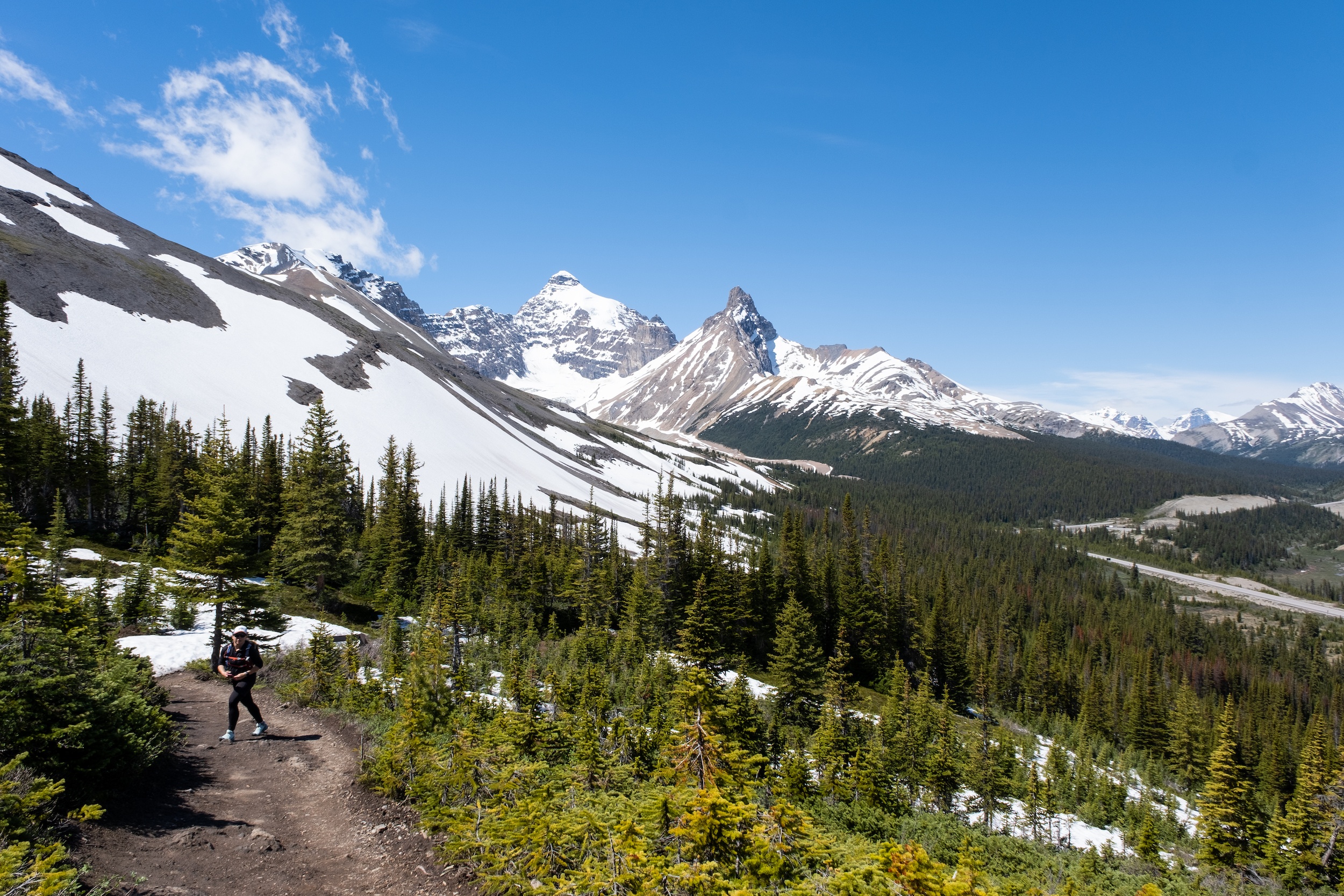 ---
Gear We Recommend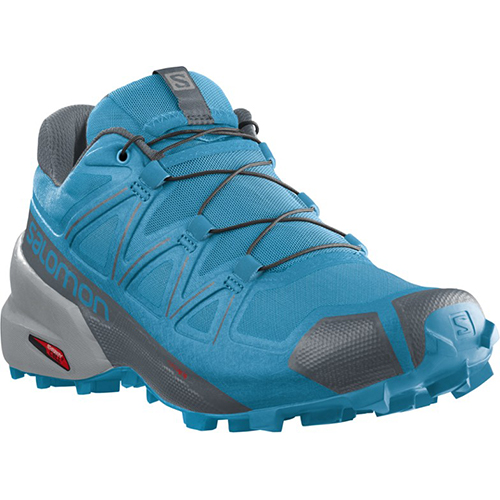 The vast majority of hikes and easy scrambles in the Rockies, you'll find us in our trusty Salomon Speedcross.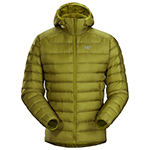 Arc'teryx Cerium is our pick for the best down jacket. It's incredibly light, and we bring it on almost every hike in the Rockies.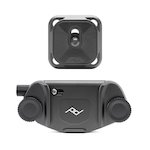 This nifty clip from Peak Design secures a camera to my backpack strap for easy reach. No more digging in the backpack!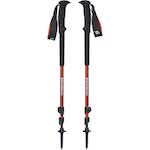 A pair of durable and lightweight hiking poles are a great asset on the hiking trail.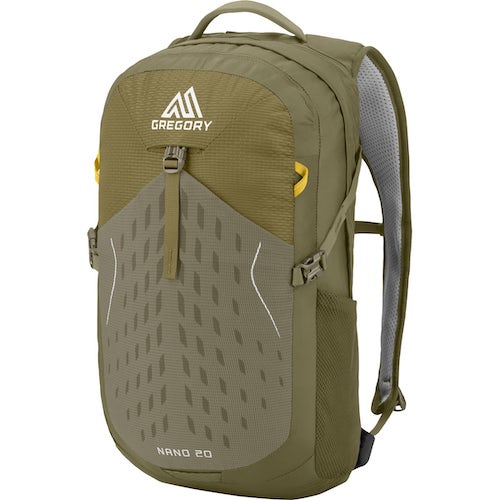 20L feels like the ideal size for quick hikes and scrambles. We love the Nano from Gregory with a hydration reservoir.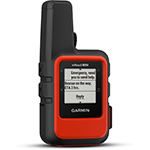 There is not much cell service in the Canadian Rockies. In case of emergencies, we carry an emergency beacon with GPS.
---
Parker Ridge Trail Duration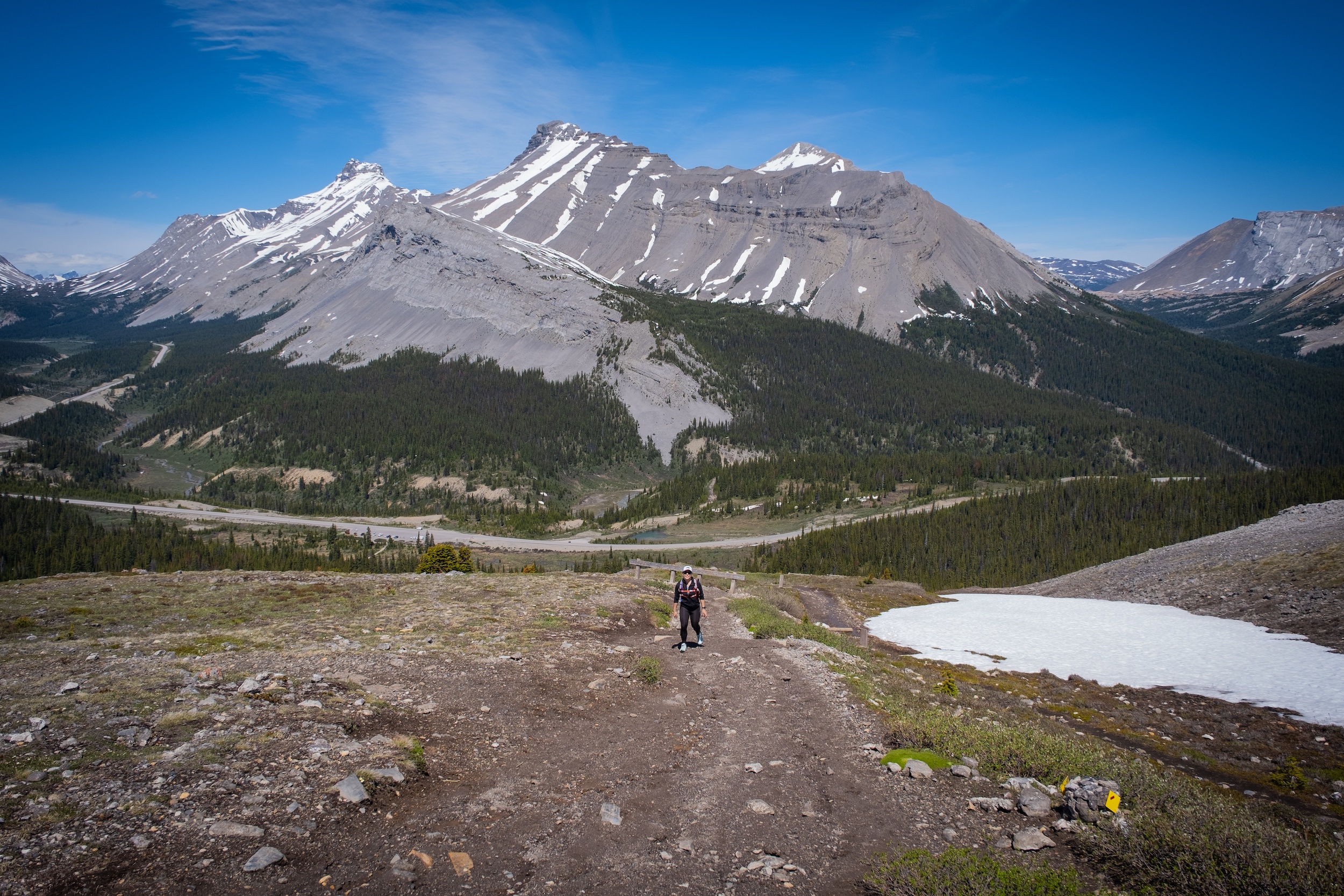 Parker Ridge is a 5.1 km hike with an elevation gain of 269 meters. It's a short one that can easily be done between 2-3 hours and leave you enough time for another hike or to hang out along the Icefields Parkway.
---
Parker Ridge Trailhead
The start of the Parker Ridge trailhead is correctly described on Alltrails and Google Maps. It's along the Icefields Parkway on Alberta 93. If you're coming from the town of Banff, look for it on your left and vice versa if coming from Jasper. It's a popular hike, so you'll likely see other cars parked, especially if it's a nice day!
---
When Can You Hike Parker Ridge Trail?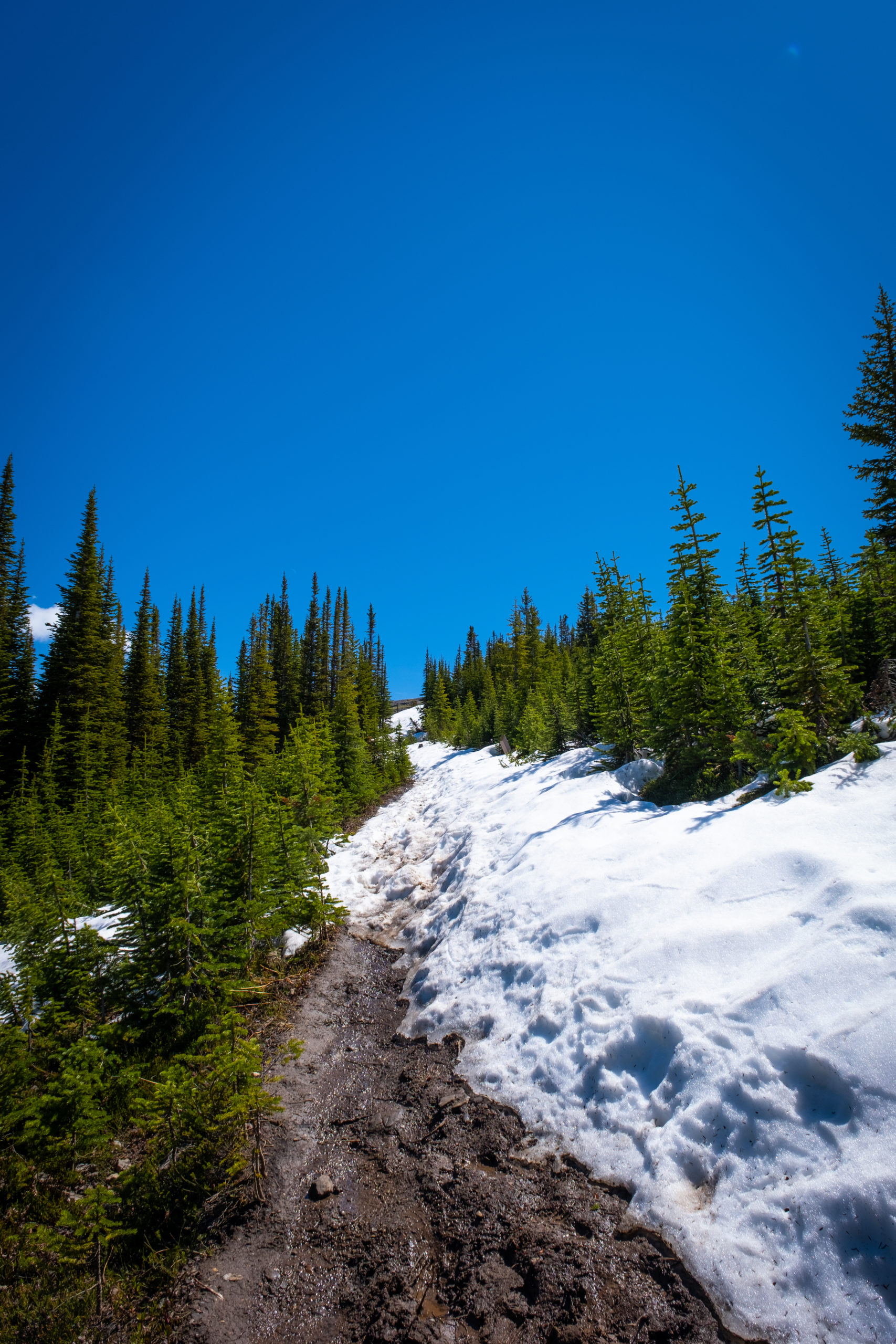 It's best to wait until the snow melts along the parkway. Parker Ridge trail is best hiked between June and October.
---
How Long Does it Take To Hike Parker Ridge?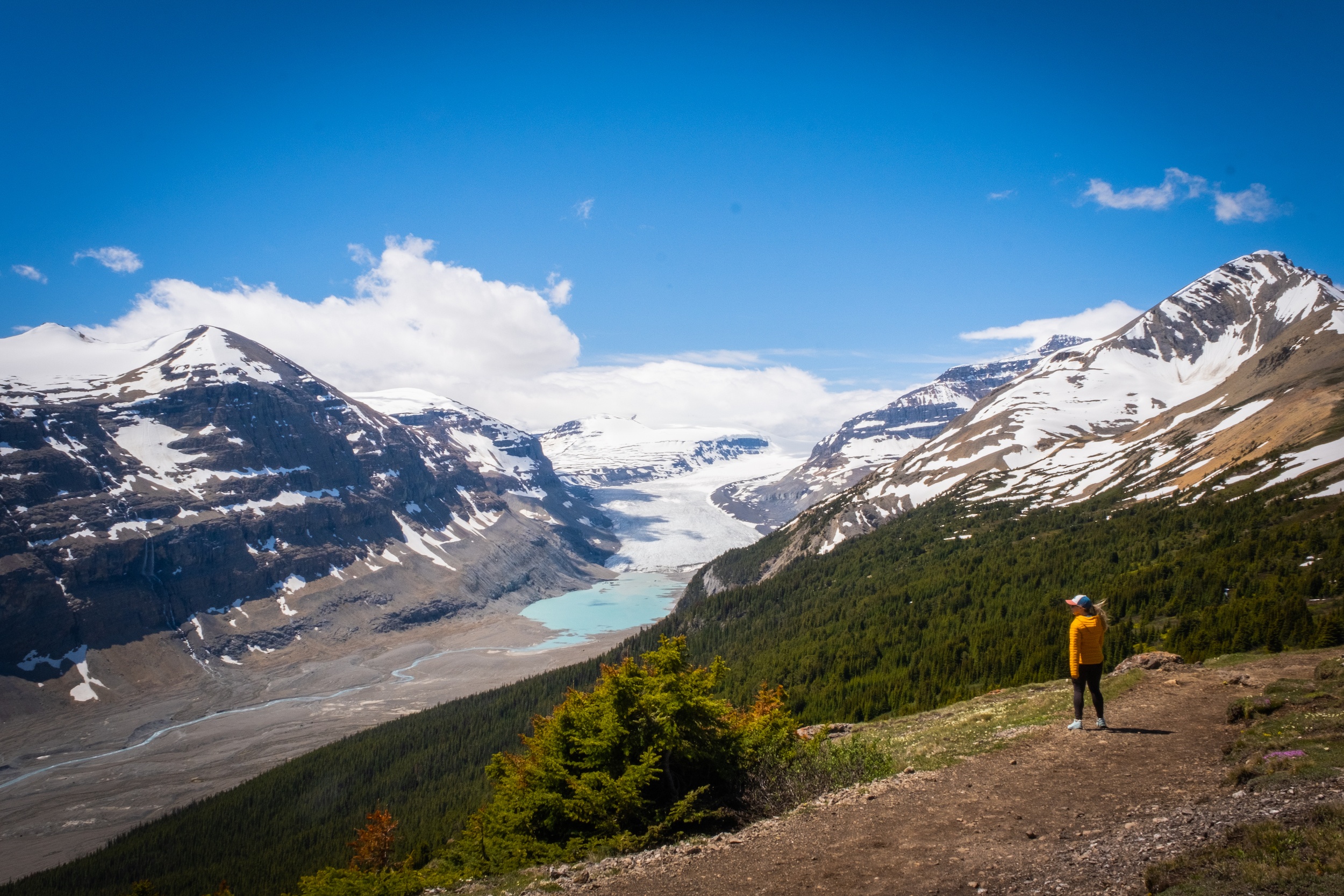 Most people should be able to complete this hike between 2 and 4 hours. It took us 45 minutes up and about 30 minutes down, with a 30 minute stop along the ridge. Trail runners will be able to get up and down the ridge in an hour.
---
How Hard is the Parker Ridge Hike?
Parker Ridge is rated a moderate on AllTrails, and because of its gradual incline, I would have to agree. This is one of the easiest hikes in Banff National Park I have found, and most people will easily reach the ridge in no time.
There is no scrambling involved and absolutely nothing technical about this hike. It's a clear path to the top on a well-maintained trail. Your biggest hurdle will be the snow if you attempt to hike it too early.
---
Should You Bring Dogs and Kids to Hike Parker Ridge?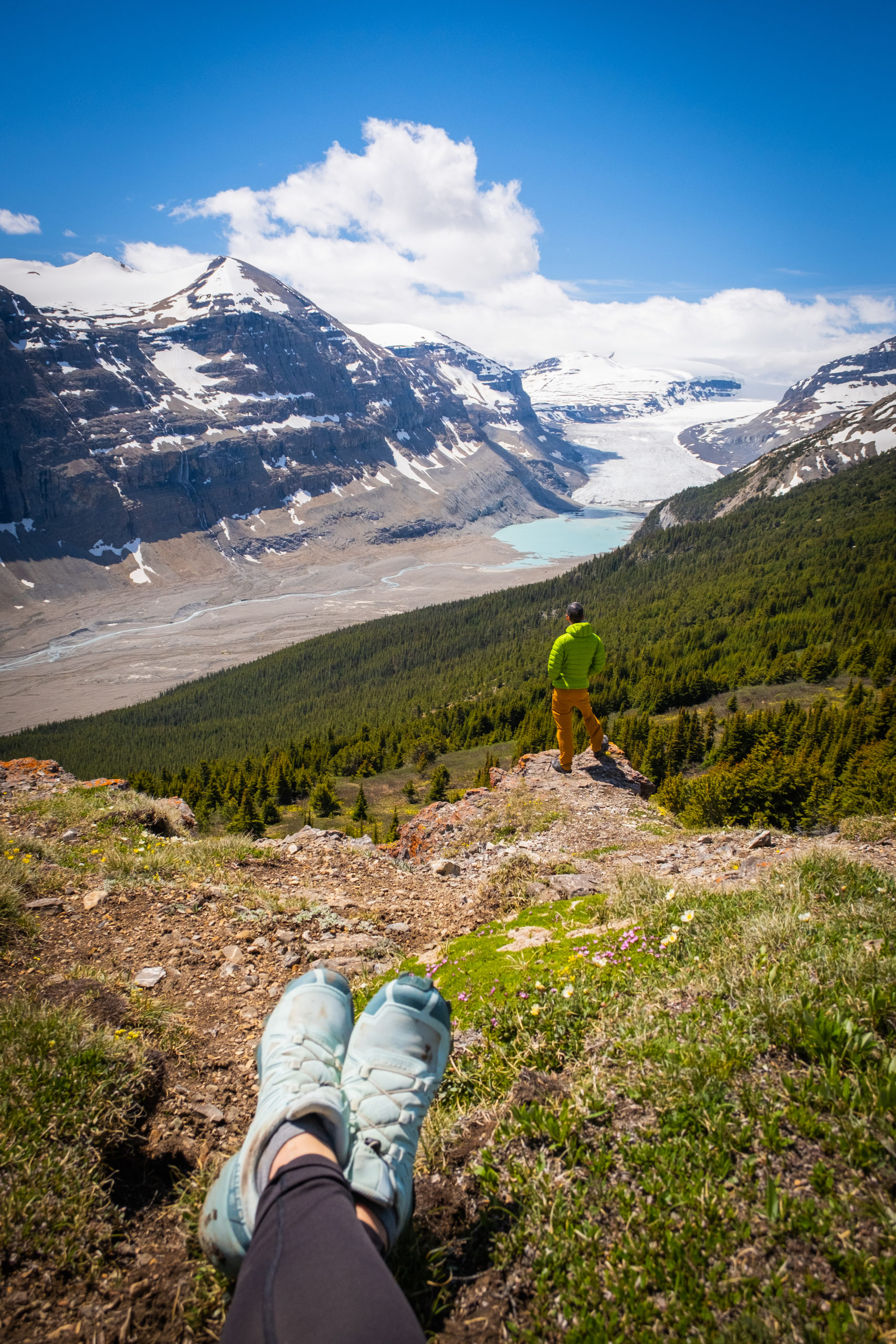 Yes – absolutely! Parker Ridge is a fantastic hike for both dogs and kids to enjoy. We saw multiple parents carrying babies on their backs as well.
---
Parker Ridge Trail Notes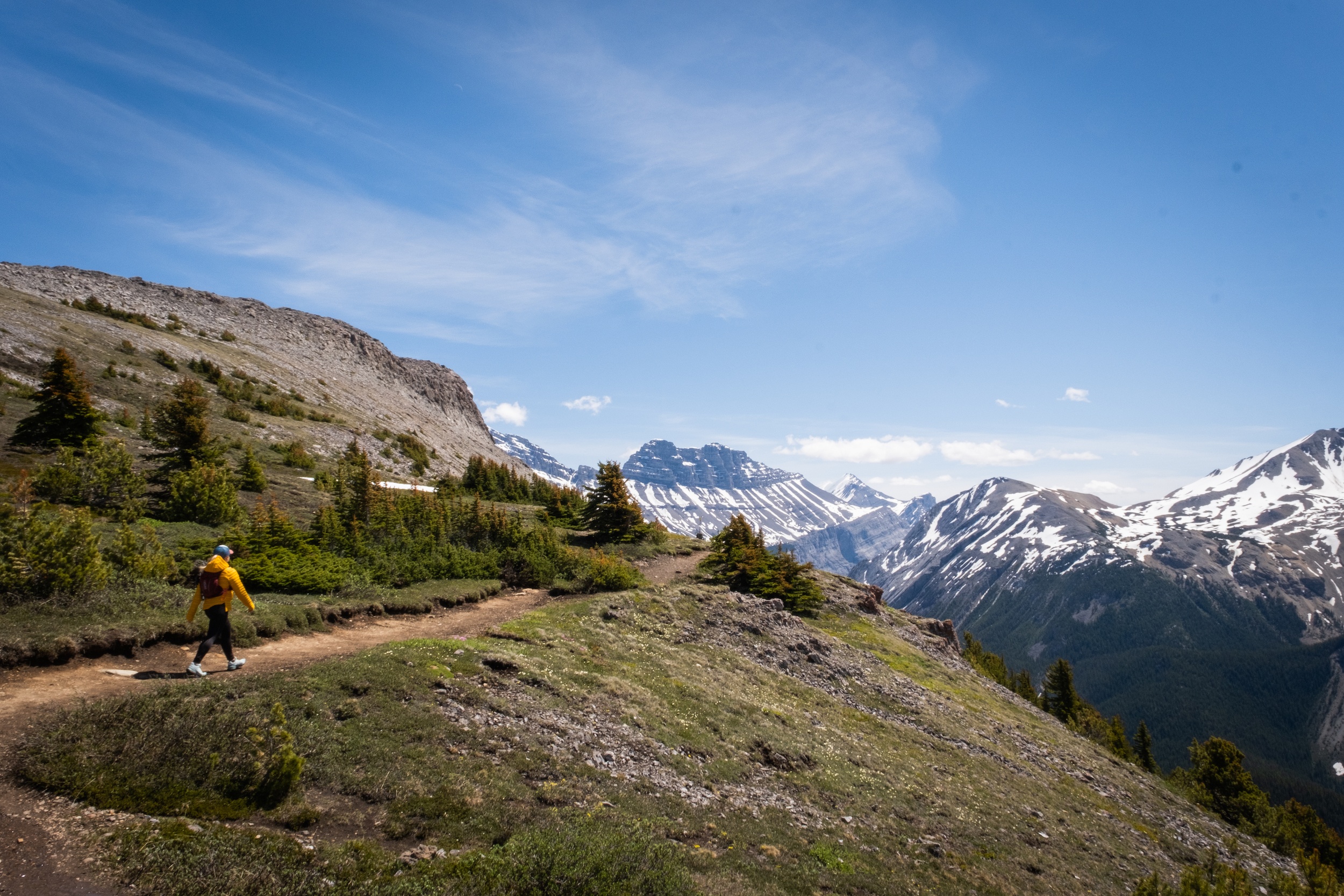 Parker Ridge is a 2-hour drive from Banff and a 2-hour drive from Jasper. It's best to complete this hike when you are already camping in Jasper or driving the Icefields Parkway. If you head here for the day consider combining the hike with Wilcox Ridge or a visit to the Athabasca Glacier nearby.
The closest gas station is at the Saskatchewan River Crossing. Be sure to fill up if you need gas. Your next opportunity for fuel is all the way in Jasper or Lake Louise!
Parker Ridge's location also means you have to prepare for your meals. It's best to pack some food from either Banff or Jasper, but there is an overpriced restaurant also at Saskatchewan River Crossing as well as at the Columbia Icefields Center.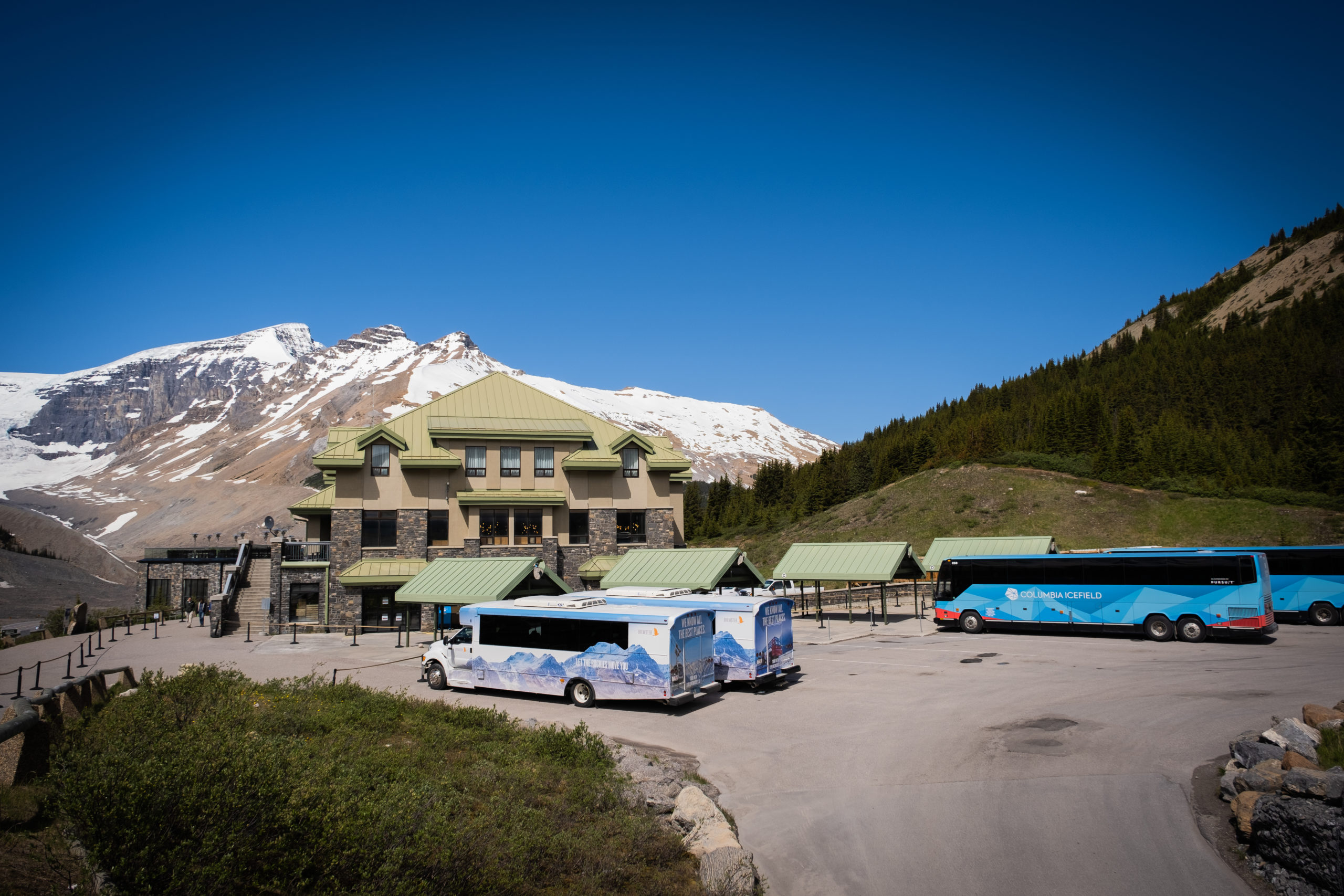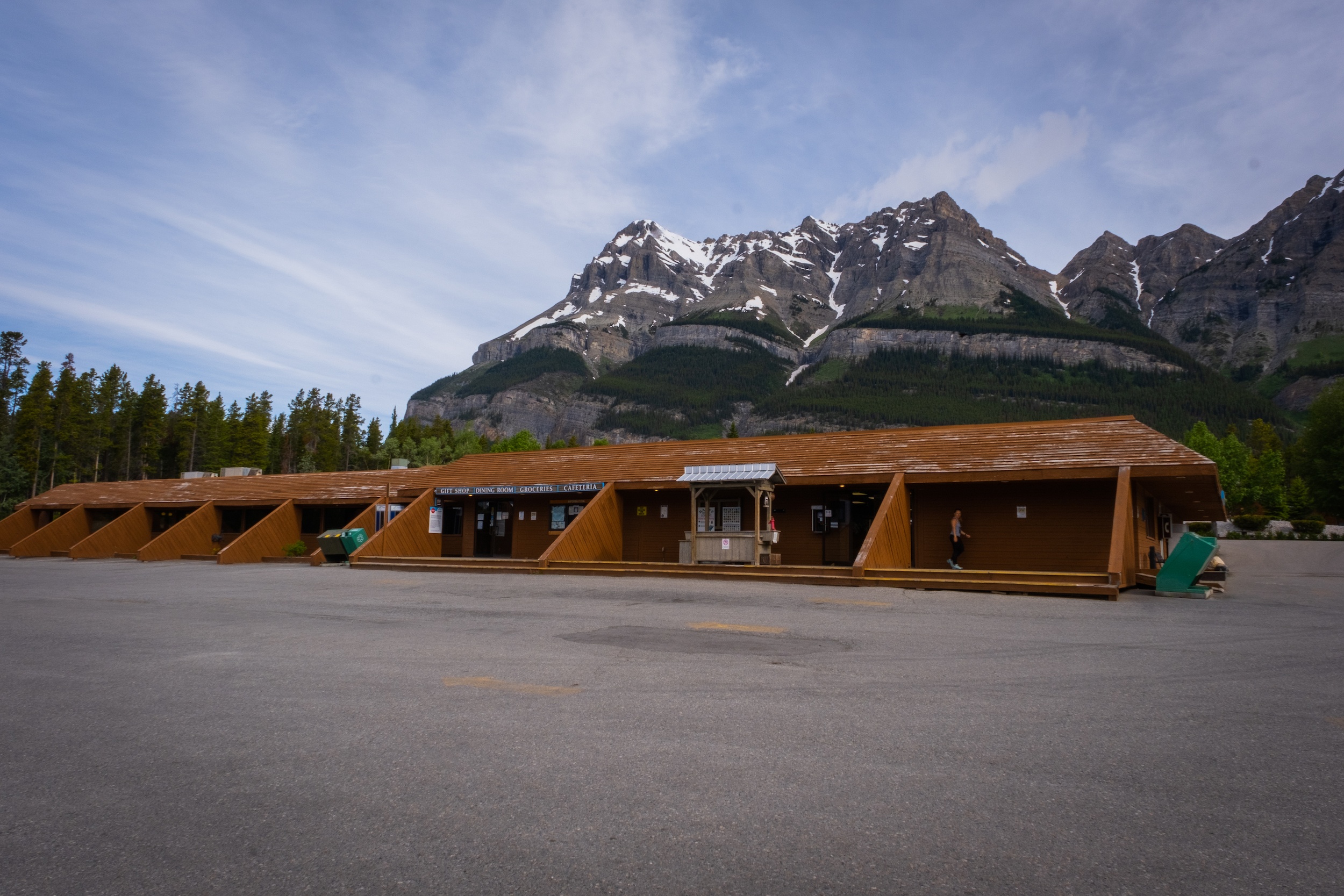 ---
Wildlife Awareness On the Parker Ridge Trail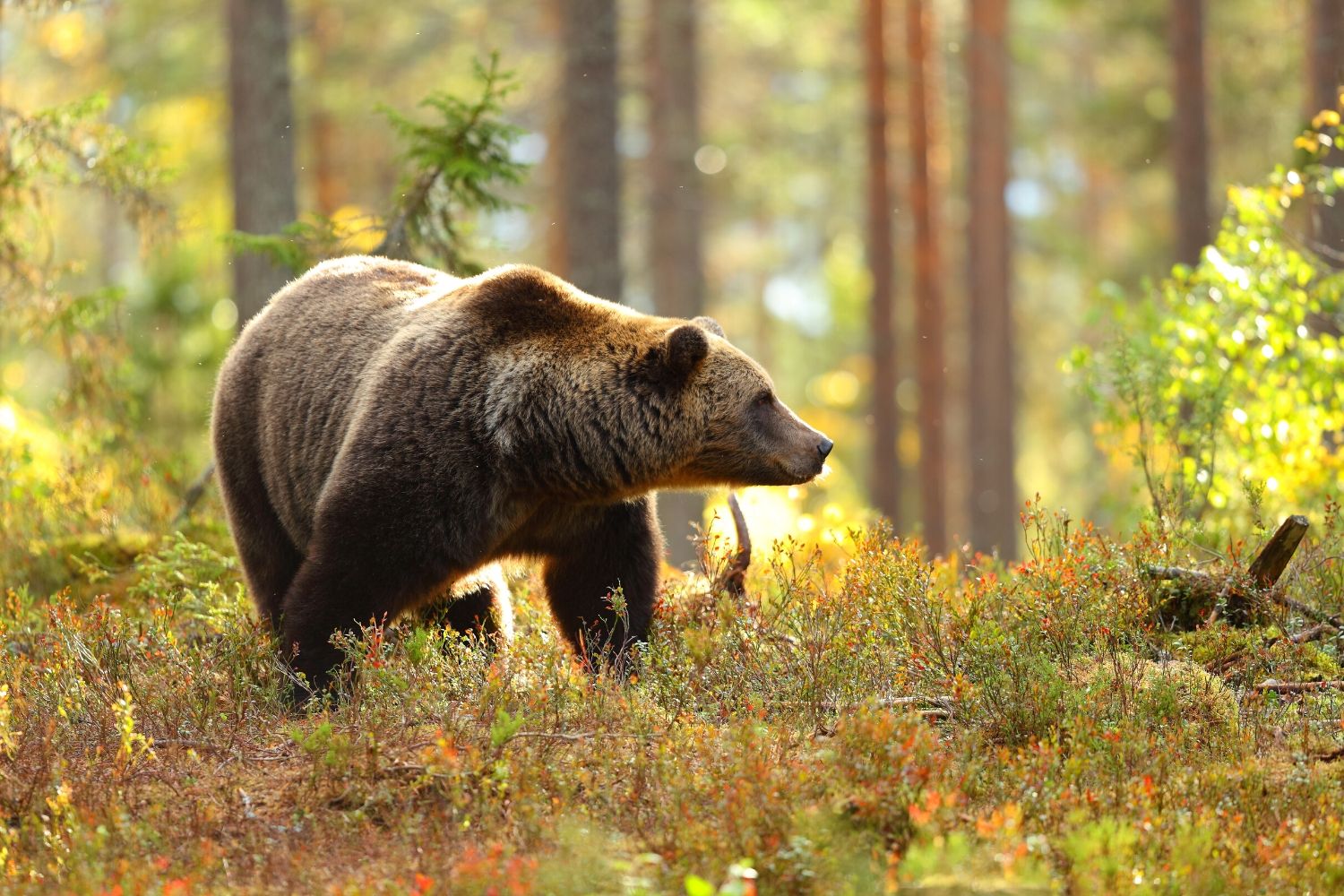 If you're on any hikes in the area, you should practice good wildlife awareness. There are frequent sightings of black bears, grizzly bears, moose, coyotes, and cougars in the region. They all present a threat to humans, and we should reduce our impact on their natural lives.
Before any hike in Banff National Park or Kananaskis Country, you should pack bear spray, check the park websites for wildlife information (Parks Canada and AB Park), and then check again for notices at the trailhead.
When you're on the trail, make noise by banging hiking poles, talking, whistling, clapping, or singing. This is particularly important around blind bends and corners, although there aren't many on the Parker Ridge Trail. It's also a busy trail, so you generally don't need to make too much noise, but always be bear aware.
This means staying alert, traveling in a group, minding children and pets, and finally carrying bear spray and knowing how to use it. If you've come to the park without bear spray, Valhalla Pure Outfitters in town sells spray and holders with employees who will demonstrate how to use it properly.
---
What To Wear on the Parker Ridge Hike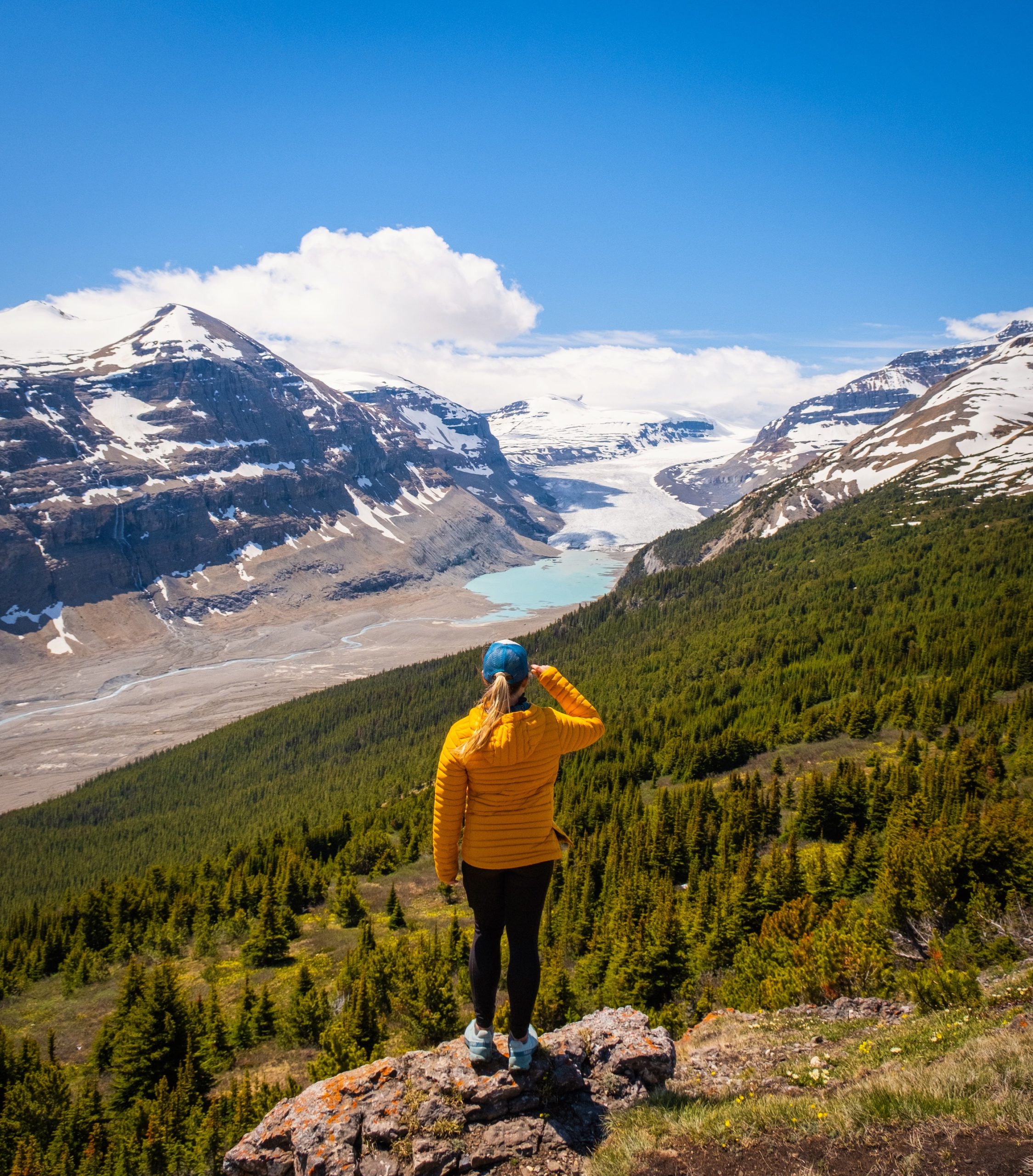 Parker Ridge Hike is easy and simple enough that you could hike up in anything you want, as it's much more of an uphill walk than a hike. That being said, you should wear proper footwear, and in the winter you'll need to dress warm! Once you get above the trees, it gets really windy too, so it's best to bring a great windbreaker.
As always in the Canadian Rockies, the most basic principle of what to wear hiking is layering. Anyone that has spent time in the wilderness or mountains can speak to the fact your temperature can fluctuate a lot on a hike.
So the goal of clothing is to help regulate your body temperature, element protection, and moisture management. Temperature management is best done through a layering system. If you want to learn more about what to pack for a day hike or what to wear on a hike, you can see ours.
---
↓ Join the community ↓
The Banff Blog Facebook Group is your headquarters for the Canadian Rockies' travel advice and information. Including hike info and off-season travel information. You can also meet new adventure buddies.

Plan Your Trip to the Canadian Rockies