Banff Caribou Lodge & Spa is a modest accommodation option located in the heart of Banff National Park. With rustic vintage vibes and an unforgettable mountain ambiance, a stay at the Banff Caribou is a delight at all times of the year!
See Also:
---
Quick Details
---
Why Stay at Banff Caribou Lodge & Spa?
---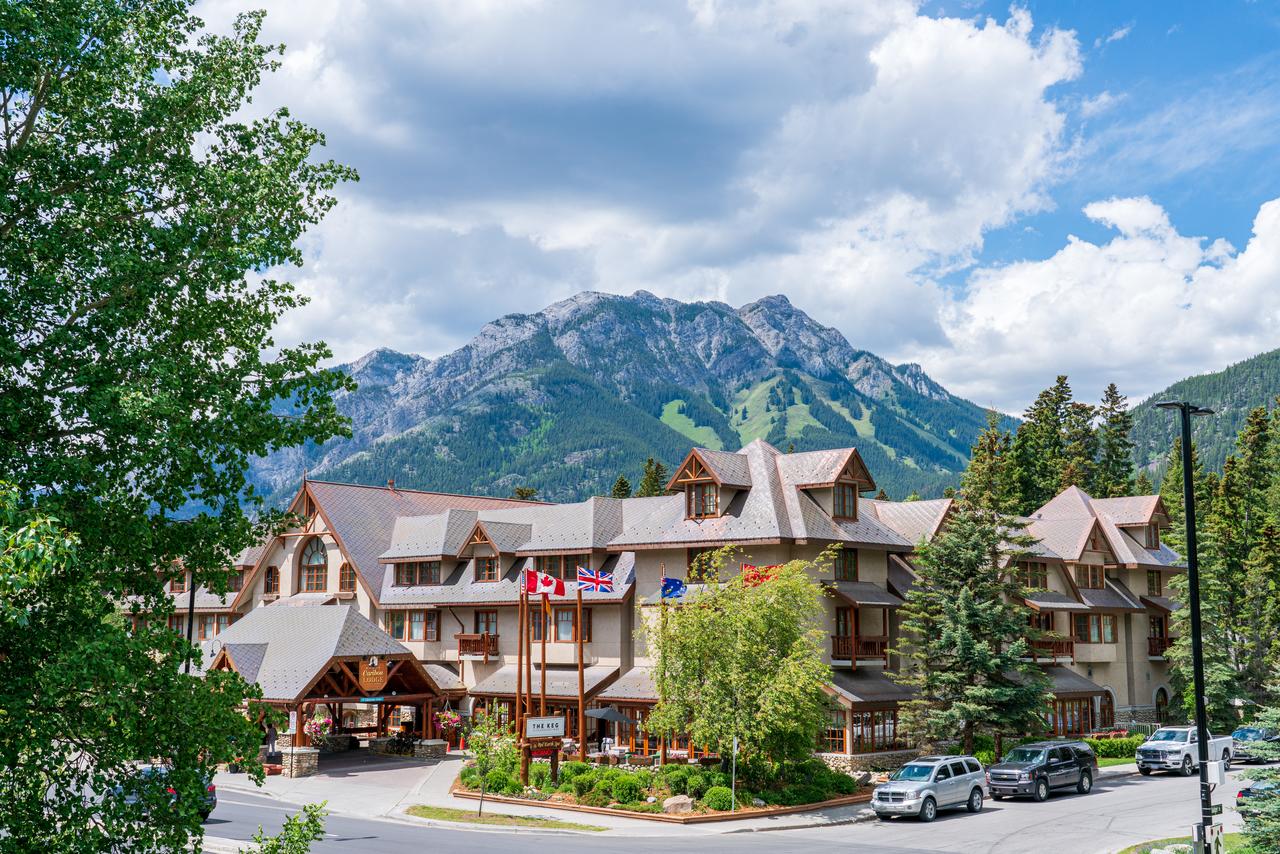 When deciding where to stay in Banff, the downtown area always comes to mind. And if the sight of cute cabins with famous peaks like Cascade Mountain and Mount Rundle excite you, then consider booking a stay at the Banff Caribou. It's one of the more affordable places to stay in Banff, and one can easily have a nice vacation here without breaking the bank.
From its location to comfortable suites, and amenities, there are so many reasons to book here. Continue reading as we share the pros and cons of the Banff Caribou Lodge in Banff.
---
Banff Caribou Boasts an Amazing Location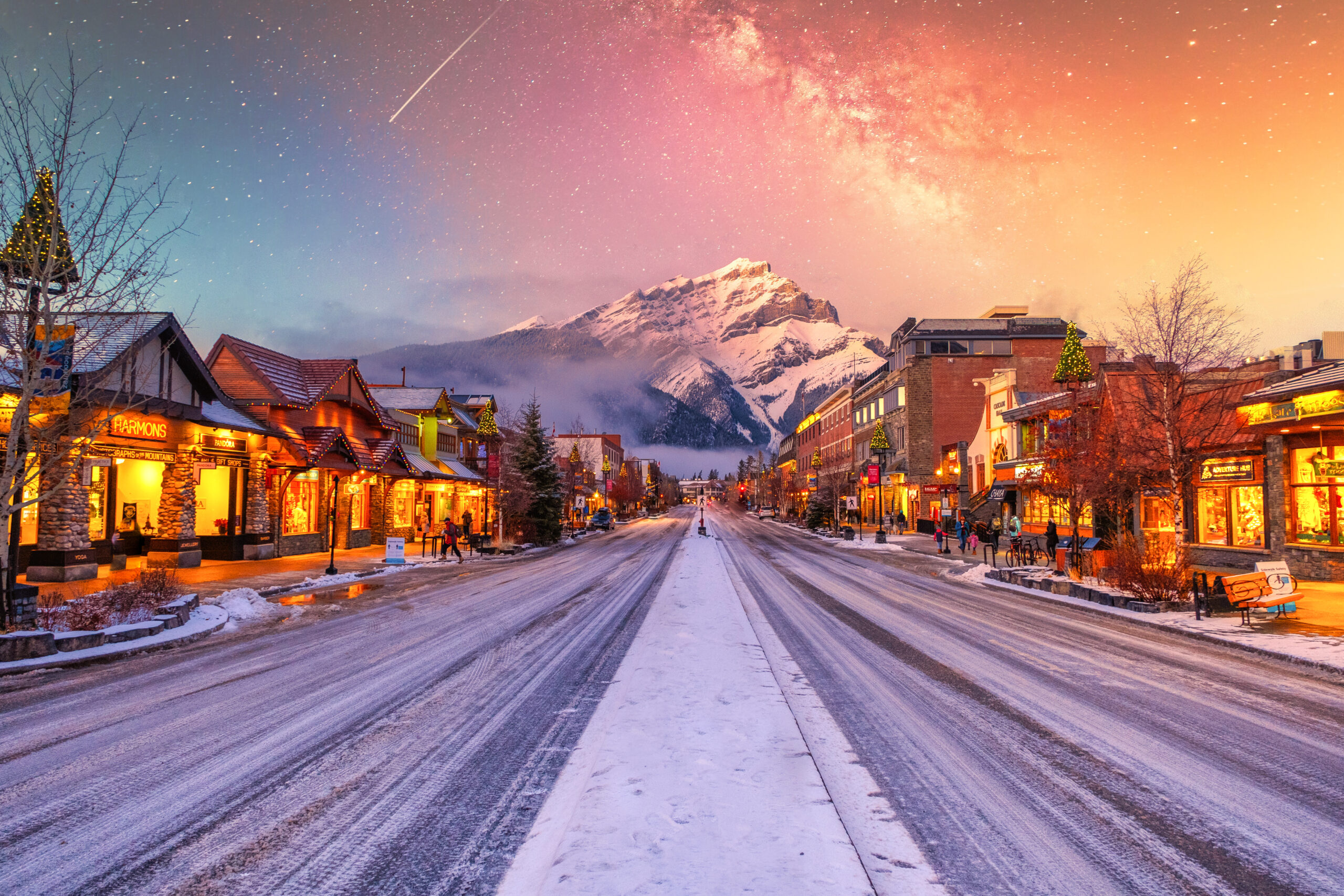 Banff Caribou Lodge & Spa is a great value hotel property. From the hotel rooms, you are welcomed to stunning mountain views, modern amenities, and more.
Guests love the location of the property as it's right on Banff Avenue. Banff Avenue is the main street of Banff National Park, and from the lodge, you can easily walk down up the street filled with shops, the best Banff restaurants, and local cafes.
If you are looking for that famous Instagrammable shot of Cascade Mountain as the show stealer, and Banff Avenue in the foreground- you are within walking distance from Banff Caribou.
---
Banff Caribou is Exceptional in the Winter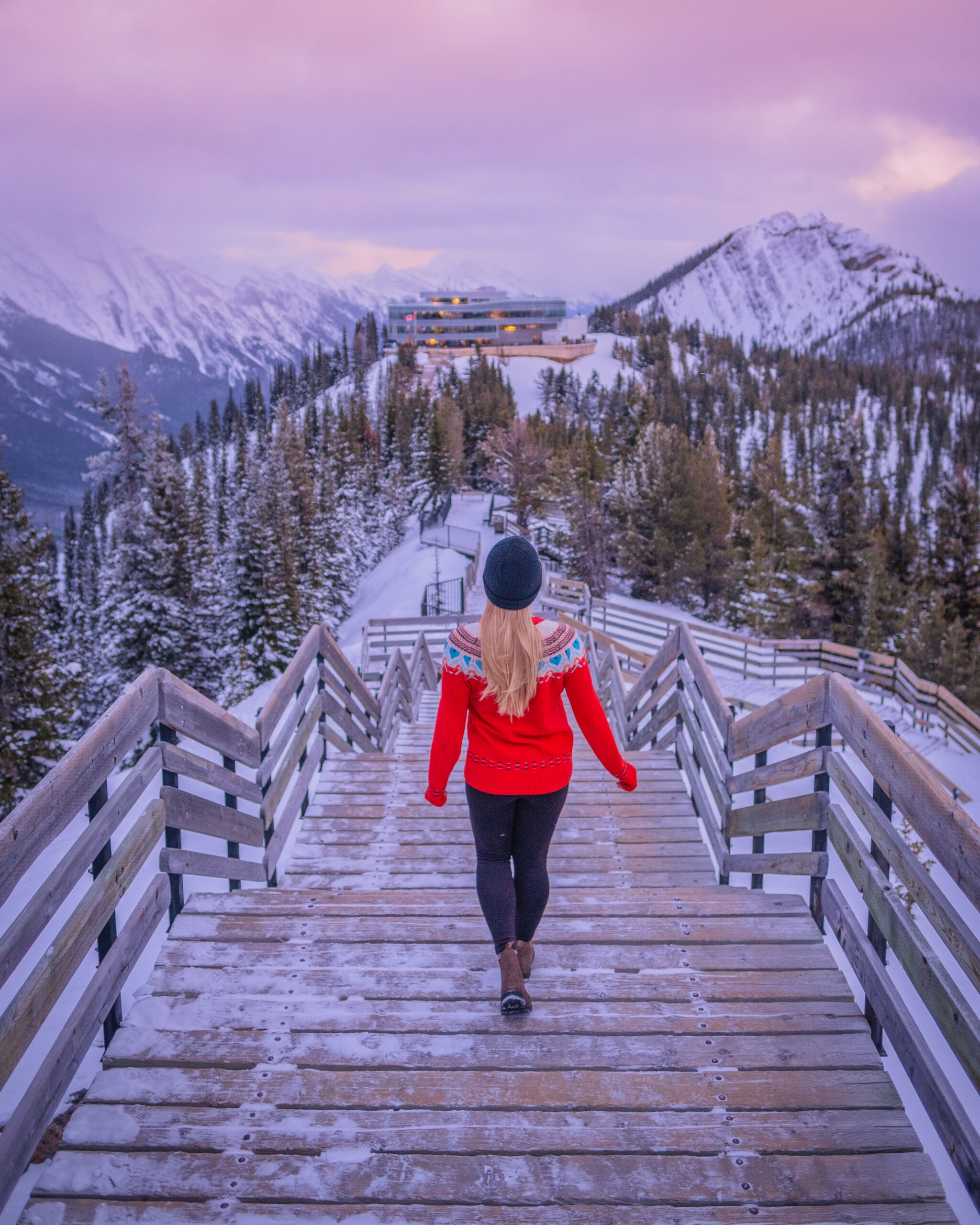 Banff is extra special in the winter months, and the Banff Caribou cabins are even more mesmerizing covered in snow.
Because it is just a short walk from the hotel to Banff Avenue, you can enjoy all the snowy views, as you walk to the main town center. Some of the best things to do in the winter in Banff is ice skate on the frozen lakes, walk to see Bow Falls, take the Banff Gondola up Sulphur mountain, and drink hot chocolate at Seed and Salt.
When you get back from your adventures you can soak in hot pool at the on-site property at Banff Caribou.
---
Views and Modern Hotel Amenities at Banff Caribou
Banff Caribou Lodge & Spa is home to a steakhouse restaurant and a full service spa, plus a hot tub and beautiful suites. It truly makes your stay comfortable and special.
On-Site Restaurant: Keg Steakhouse & Bar
Spa: Red Earth Spa
The hotel also offers complimentary WiFi, an exercise room, and complimentary Banff Local Roam bus passes. The property has 184 mountain-style hotel rooms that you can book. The room rates will usually be in the mid-budget range, and start at $110.
If you are visiting in the winter rest assured that Banff Caribou has complimentary heated underground parking on all room reservations. Truly a treat when staying on Banff Avenue anytime of year.
---
Banff Caribou Prides Itself on Beautiful Interiors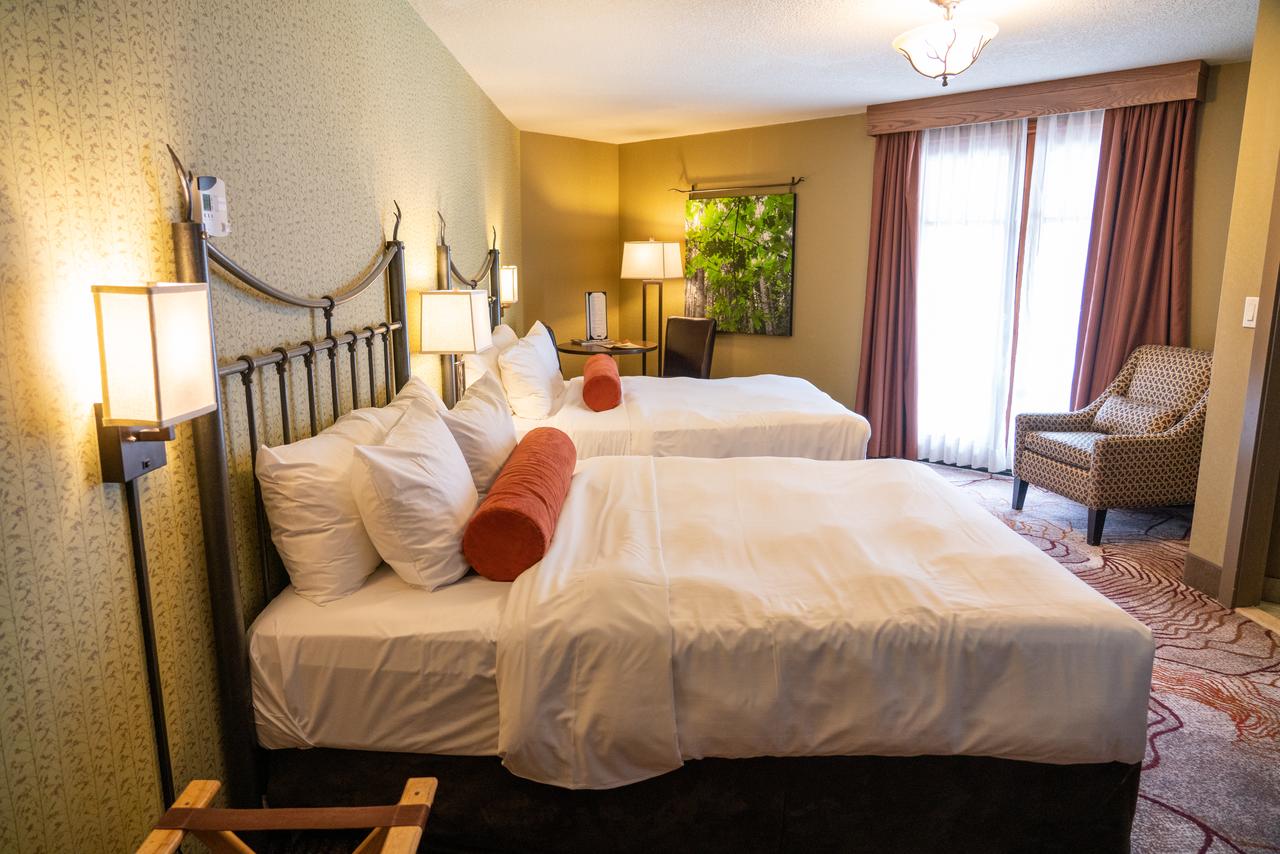 Banff Caribou Lodge & Spa gives a very cozy and rustic feel upon entering the property. It has a 'log cabin' type of vibe inside. From the lobby, to the restaurant and the front desk area, everything blends in nicely with the whole vibe of visiting Banff National Park.
Rooms are modern, with clean, and comfortable beddings (double beds or king size for two). Bathrooms are beautifully decorated with caribous on the wall, and come with all modern amenities – shampoo, hair dryer, soap, lotions, etc.
Many room suites offer mountain views, with some of the more basic rooms even having a balcony. Higher tier rooms like the Corner Loft Suite and Mountain Loft Suite have a fireplace and private hot tub.
---
Amenities for Long Term Stay at Banff Caribou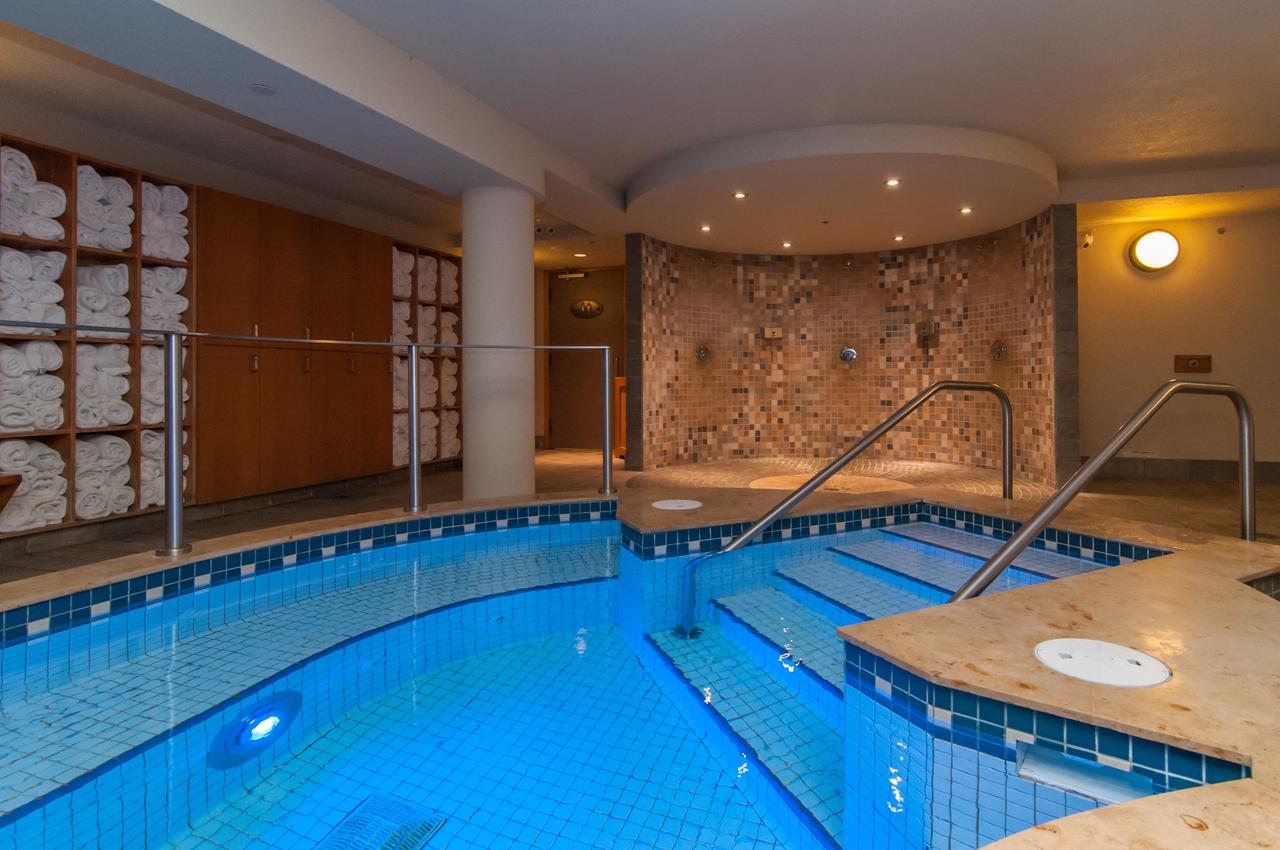 Banff Caribou is a great place to stay in Banff long term as well. There is an exercise room, laundry room, and vending machines available on site. I recommend everyone come to Banff for at least a week as there are so many things to do. If visiting for multiple day you'll really appreciate extras like a laundy room.
---
Banff Caribou is a Fantastic Place to Book Events
Surrounded by the famouns mountains of Banff, Banff Caribou Lodge & Spa also offers its event halls for wedding ceremonies and business meetings.
There are two meeting/event hosting rooms
Tundra Meeting Room: Capacity of about 30 people
Woodlands Meeting Room: Capacity of about 60 guests
---
Enjoy a Fantastic Restaurant on Site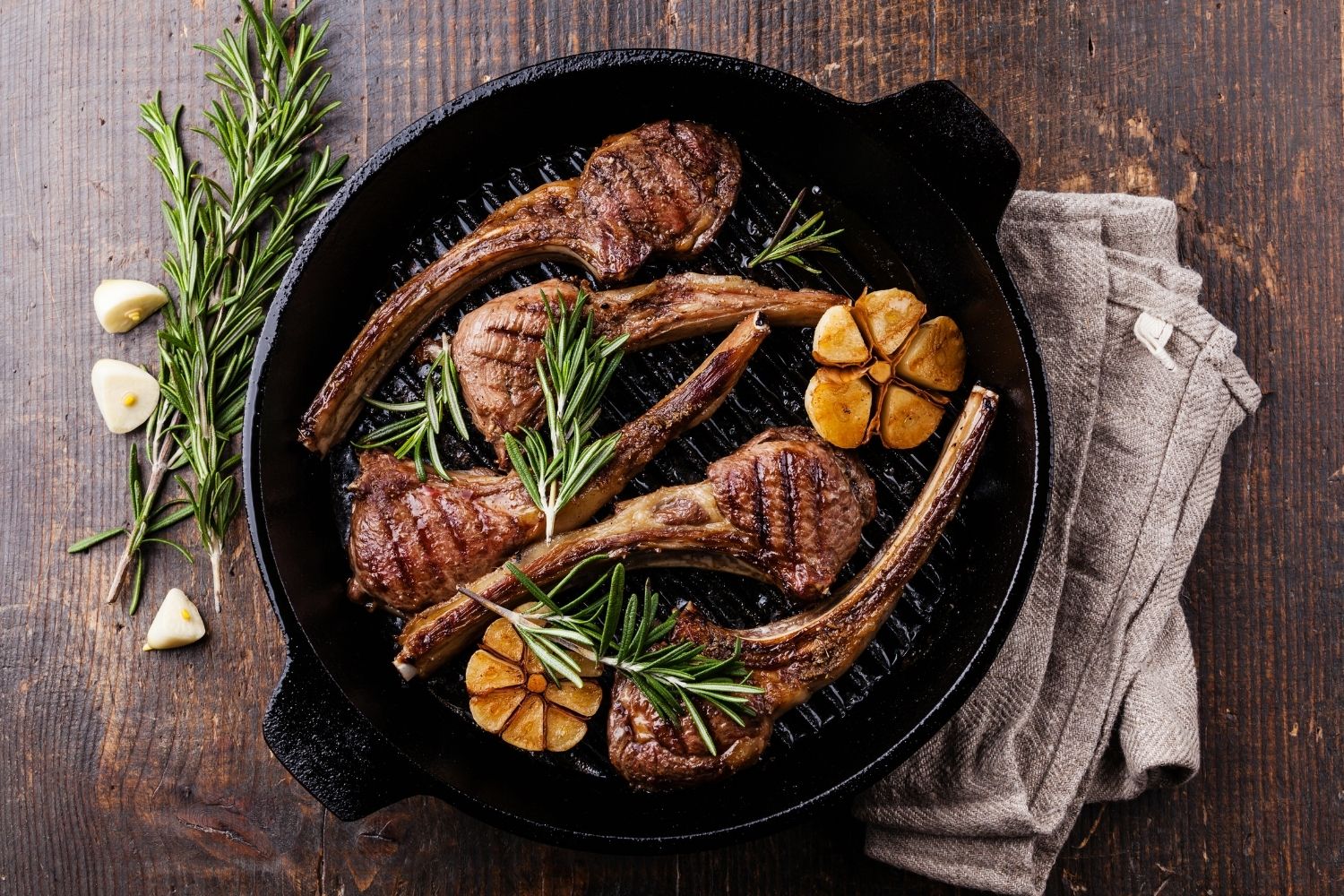 Keg Steakhouse & Bar is located on the property. They are open to guests and non guests for breakfast and dinner. Keg is a popular Canadian restaurant, with branches all over the country and the United States.
You can check out the menu here, and hours are as follows:
Breakfast is served from 7:30 am to 1:30 am (Monday to Friday) and until 12:00 pm on the weekends
Dinner is served from 04:00 pm to 09:00 pm Sunday to Thursday. And 04:00 to 09:30 pm on Fridays and Saturdays. Restaurant bar is also open during the same hours.
Room service is also available to all guests during restaurant business hours.
---
Relax at the Red Earth Spa
Red Earth Spa is a full service spa in Banff, located in the Banff Caribou Lodge. It has six treatment rooms, and also offers manicure and pedicure packages. There is also a hot pool and steam room to enjoy at the spa.
---
Special Packages at Banff Caribou Lodge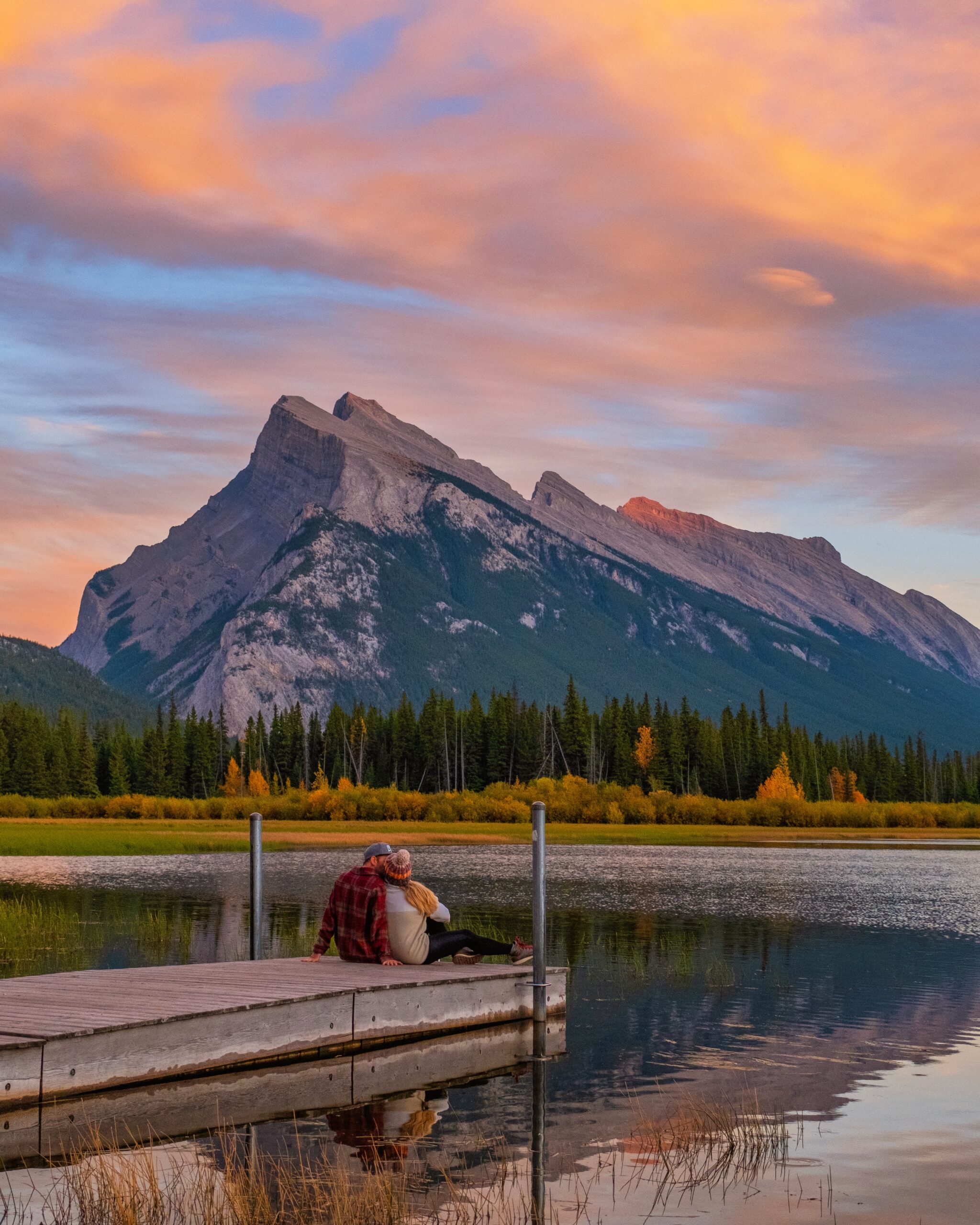 Banff Caribou Lodge also offers special packages for couples and families, during winter (with ski passes included), and mid-week discounts. Some of the packages also offer special rates for breakfast, and spa treatments or two, or groups. You can view current special packages here.
---
Parking, Bike Rentals and Ski Gear Lockers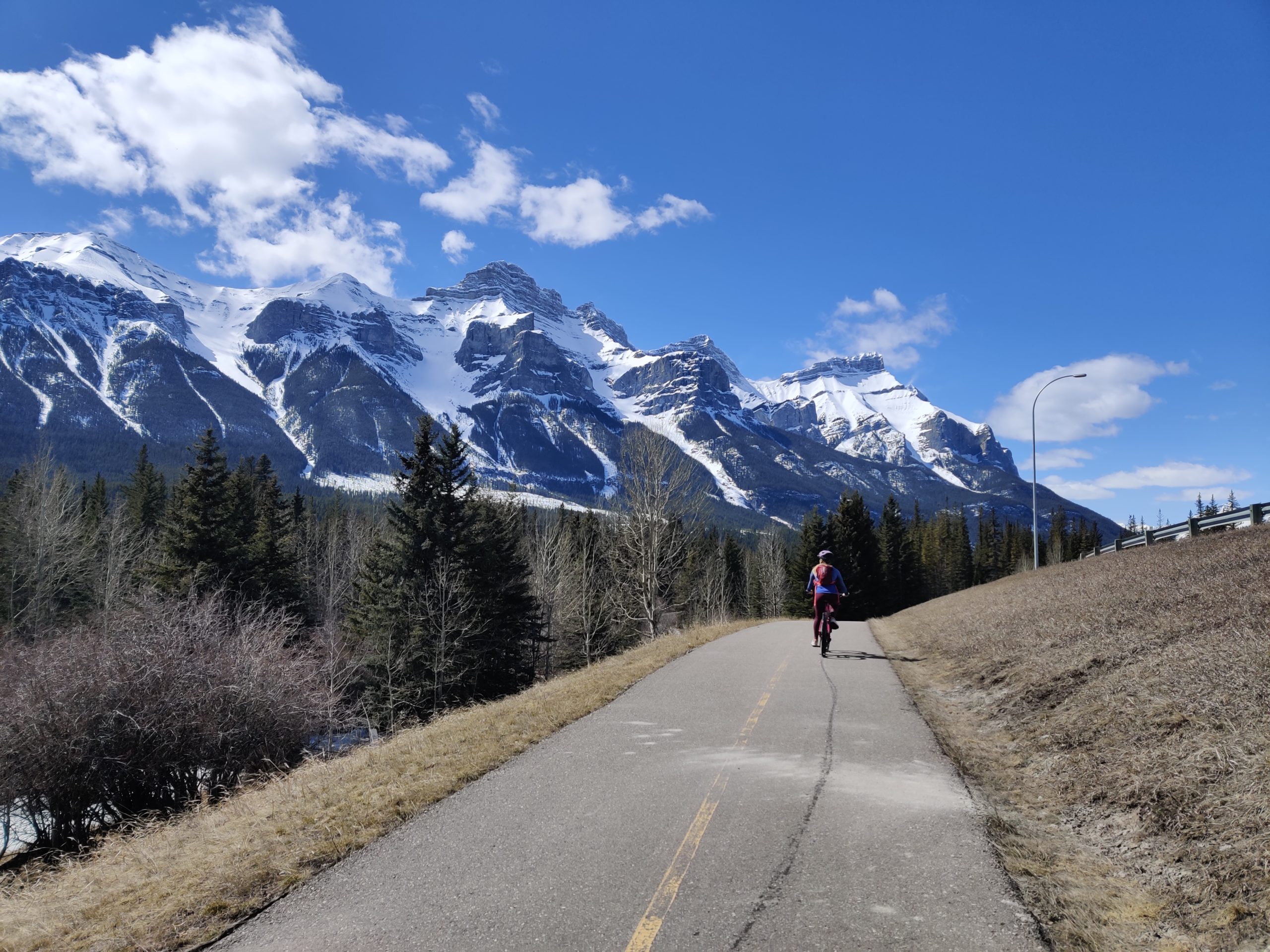 Banff Caribou makes winter vacations amazing. Their parking lot is located underground and is heated – so no more clearing the snow, or freezing up. Plus there is plenty of room to store your ski gear in the provided lockers – which is a bonus.
Ski shuttle services run to/and from the Sunshine Ski Resort making getting to the hill easy.
During the summer in Banff, Banff Caribou can easily hook you up with bike rentals to explore the town. One of my favorite things to do is ride the Legacy Trail between Banff and Canmore.
---
Activities Near Banff Caribou Lodge & Spa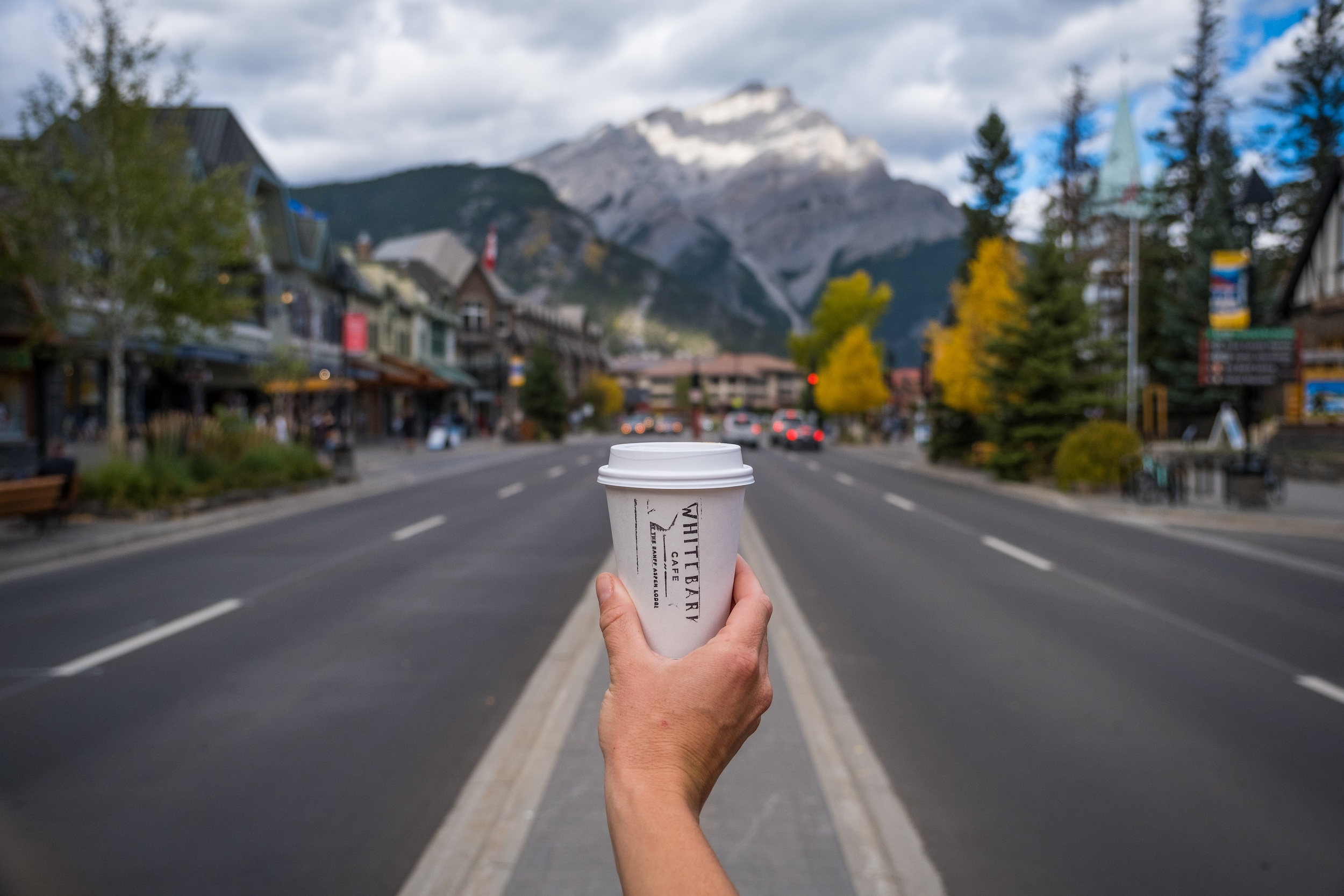 There are a lot of things to do around Banff Caribou Lodge & Spa.
Its location is its unique selling point, and a short walk from here will take you to one of the highly-rated coffee shops in the national park – White Bark Cafe. There are also other restaurants, and cafes located very close to the hotel.
Along with Banff Caribou, there are a few other Banff hotels in the vicinity. This stretch of hotels and restaurants are about a 10 walk away from Banff town center. At the center, you can go souvenir shopping, visit the Cave and Basin museum, stroll through Cascade Gardens, and enjoy a walk along the Bow River.
You are also close to hikes like Tunnel Mountain and Sulphur Mountain should you want to work up a sweat. If you want to venture out of town make sure to check out the best Banff hikes here.
---
Criticisms of Banff Caribou Lodge & Spa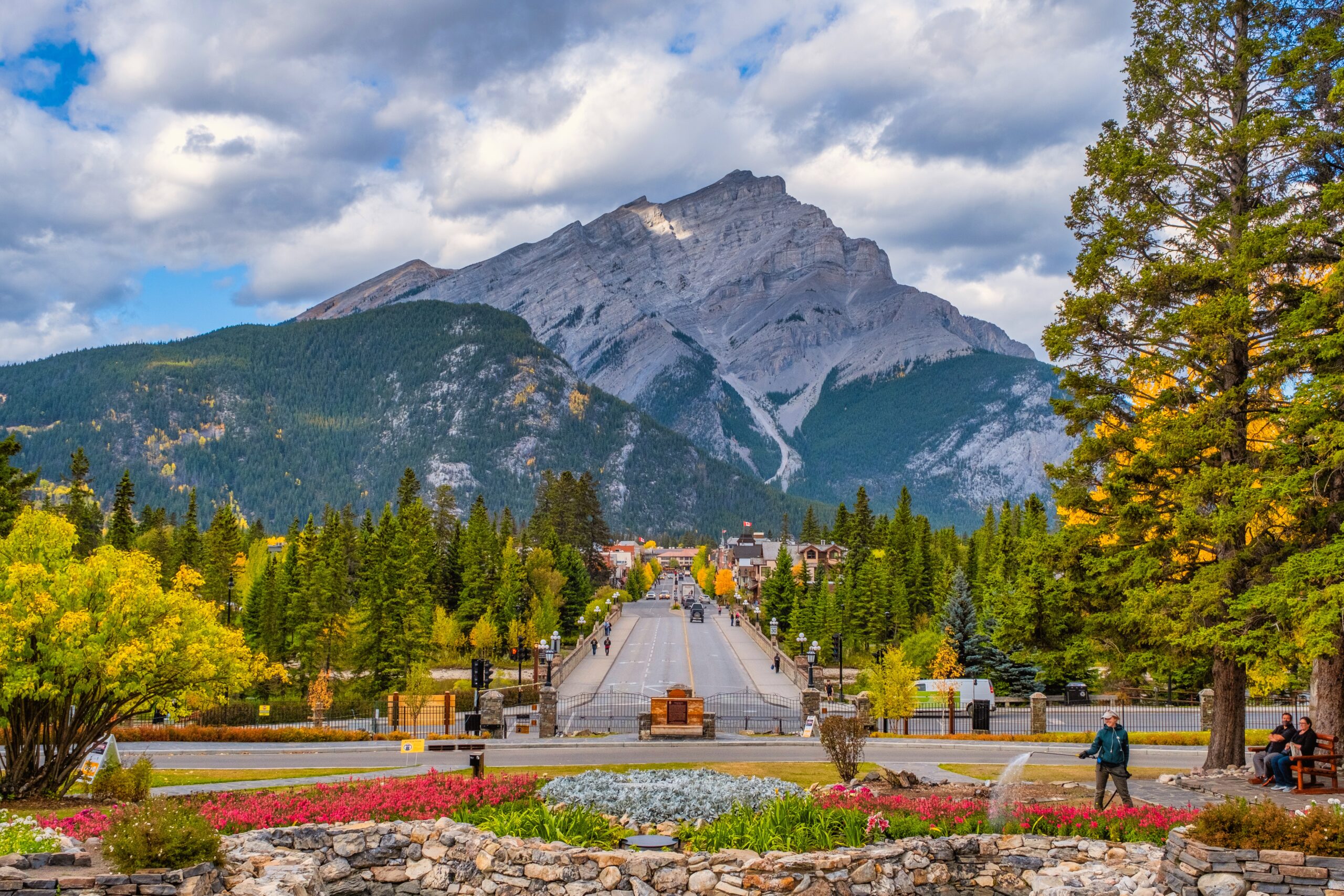 Although Banff Caribou Lodge & Spa check off quite a few boxes (like location, prices, and modest amenities), there are a few things to keep in mind.
Banff Caribou is located in the heart of Banff town, so if you don't like the hustle-bustle of touristy areas, and prefer seclusion, then this isn't the place. The hotel property is in a prime location, and is busy at all times of the day, with people, tour buses, etc
During peak season the nightly rates could be as high as $280 CAD+
Although the hotel is clean, the rooms are a little dark and provide little natural light. This isn't a problem if you are out all day exploring, but if you plan on being in the room during the day it's something to take note of.
---
Getting to Banff Caribou Lodge & Spa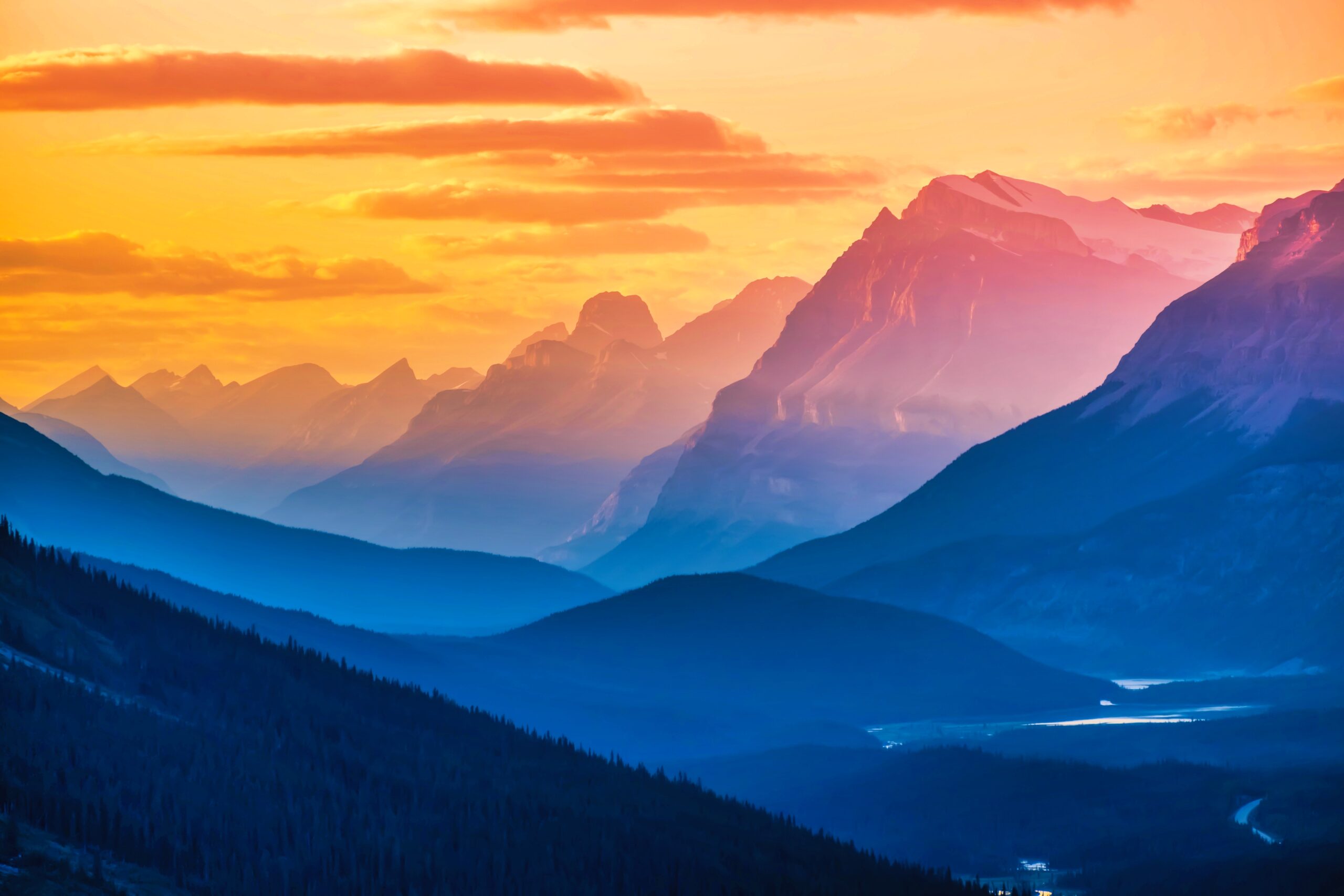 Banff Caribou is located about 15 minutes from the National Park gates.
From Calgary, take the TransCanada Highway west to Banff. Then take the First Banff Exit. Turn left at the stop sign (onto Banff Ave). The Banff Caribou Lodge will be about 5 minutes (3.6km) from the exit.