With over 300 golf courses in Alberta, there is no shortage of amazing places to tee off at. People flock from all over Canada to golf in the province. Whether that be in the Rocky Mountains, or near the city, there are plenty of Alberta golf courses to choose from. Let's dig into a few of our favorites!
---
Best Alberta Golf Courses
---
1. Fairmont Jasper Park Lodge Golf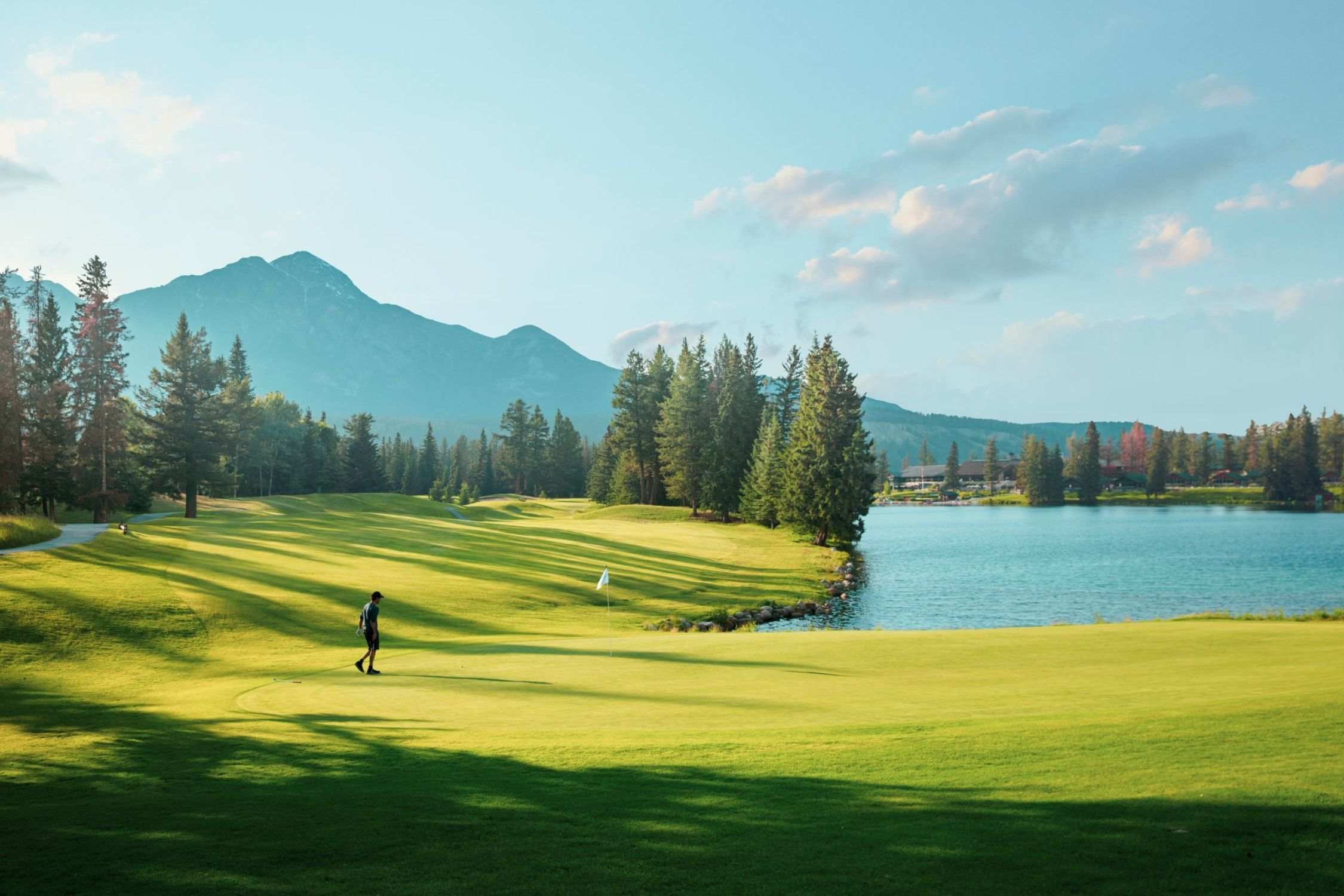 Since 1925, the Fairmont Jasper Park Lodge Golf Course has been a premier golf course in the Alberta Rocky Mountains and in all of Canada. This breathtaking 18-hole course is surrounded by snow-capped mountains, glacier lakes and towering pines. Golfing here is truly one of the best things to do in Jasper.
The course features exceptional fairways, elevated tee boxes and bunkers. The practice facility features a driving range, putting green, practice bunkers and chipping and pitching areas. On site, you'll also find a pro golf shop.
Staying at the Fairmont Jasper Park Lodge:  The Best Place to Stay in Jasper?
---
2. The Quarry Edmonton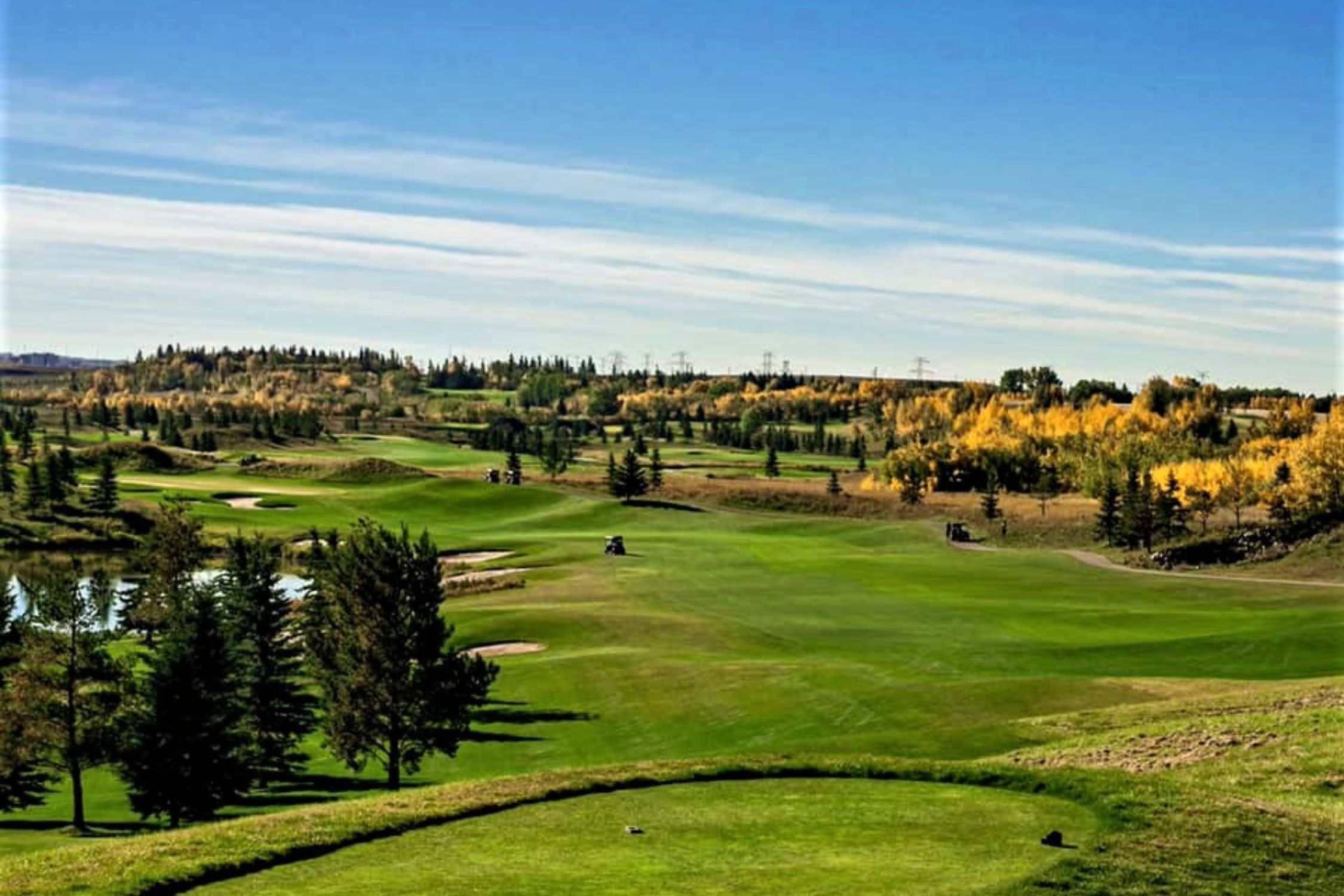 It's not far from the urban sprawl of Edmonton, but a day on the greens at The Quarry Edmonton feels like a day spent in the middle of nowhere! With a beautiful location along the Fort Saskatchewan River, this course is said to be one of the best in the area.
Seasoned players and beginners enjoy a championship course with 27 holes and a practice facility featuring putting and chipping greens. Lessons and rentals are also available.
---
3. RedTail Landing Golf Club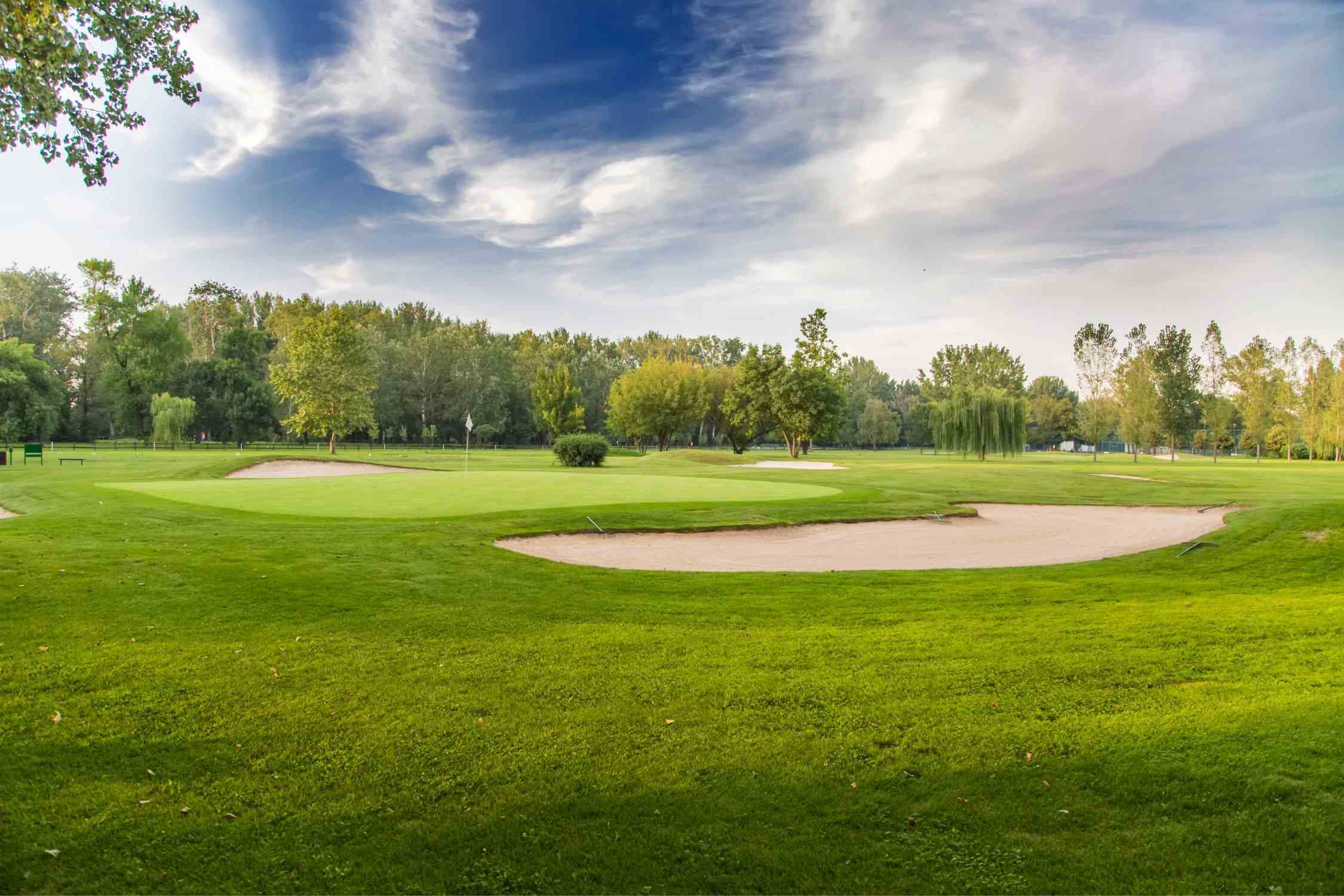 RedTail Landing Golf Club is a links-style course in a convenient location not too far from Edmonton. Set on 234 acres, both seasoned and beginner golfers love the various challenges presented at every hole.
The practice facility is among the best in the province with putting and chipping greens, five practice bunkers and a teeing area. Private lessons are available.
---
4. Blue Devil Golf Club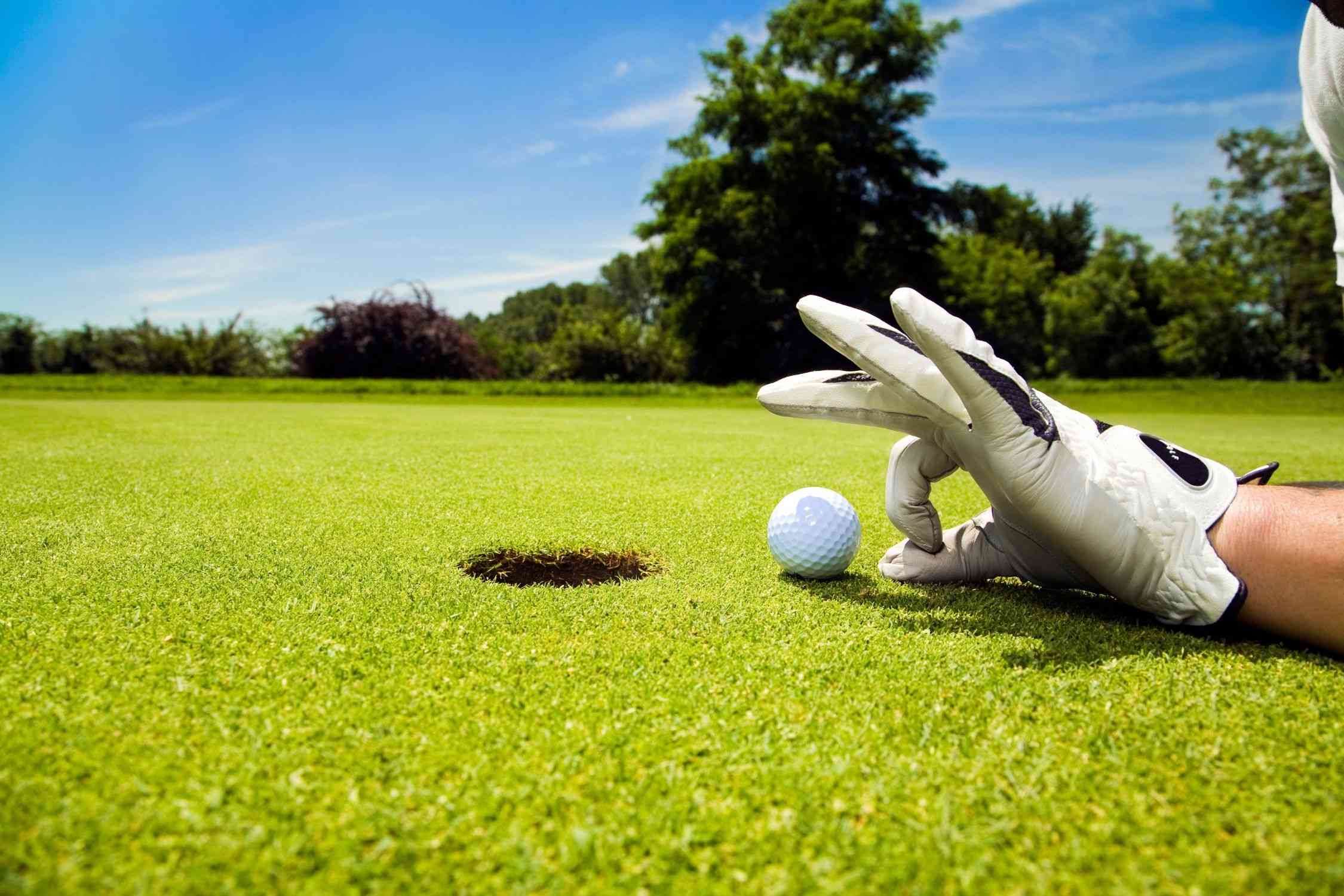 Whether you enjoy the generous fairways, water hazards and bunkers of the 18-hole course or the par 3's and par 4's of the 9-hole course, you'll have a memorable day teeing off at one of Calgary's top golf courses.
Enjoy a tranquil, natural setting in a beautiful river valley at the Blue Devil Golf Club. A driving range is on site and lessons are available.
---
5. Heritage Pointe Golf Club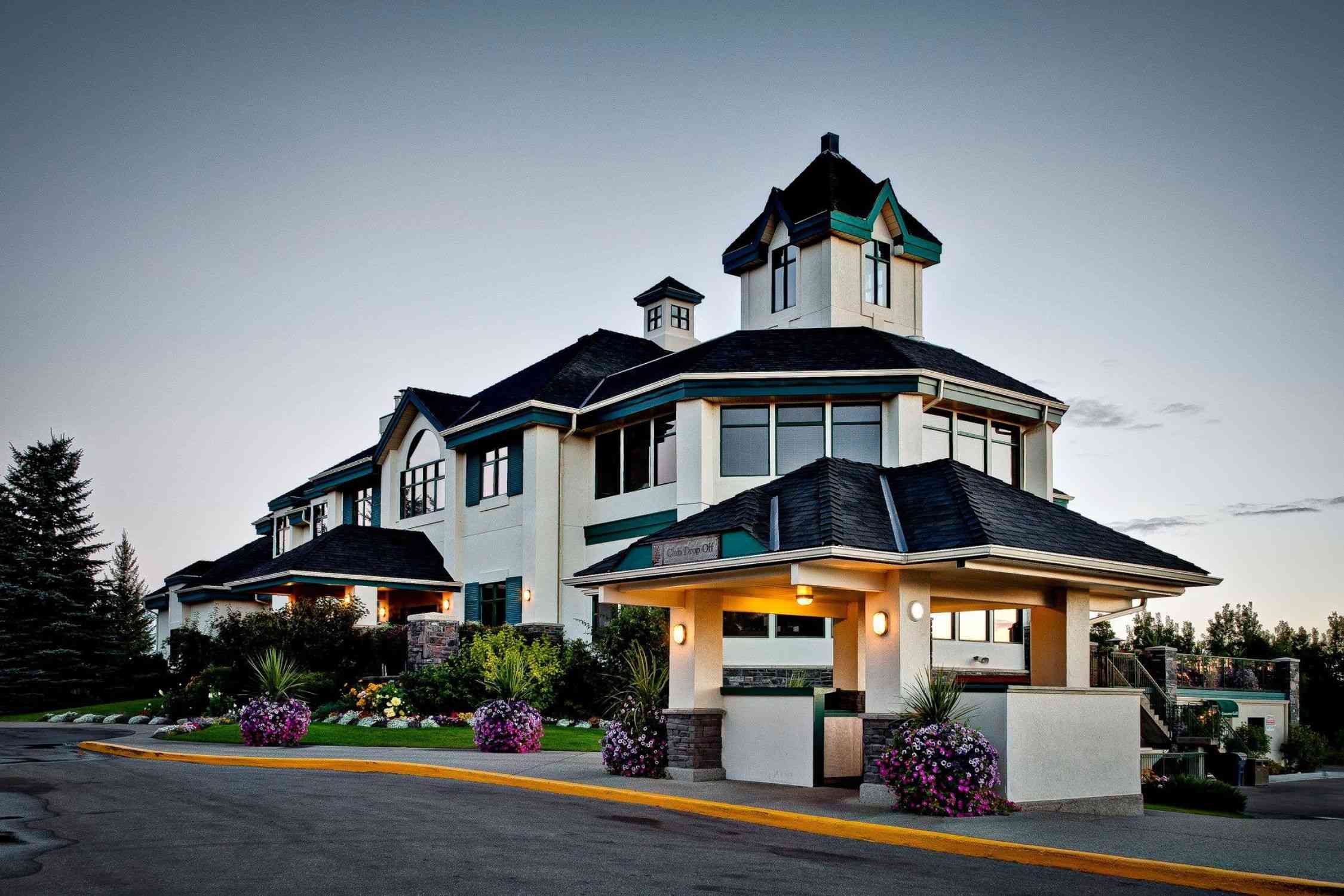 Since the early 90s, Heritage Pointe Golf Club has been the go-to course for residents of Calgary and surrounding areas. This 21-hole championship course in the Pine Creek Valley also draws people from all over who come to enjoy the stunning scenery, beautifully maintained fairways and world-class practice facility that includes a driving range, practice green and chipping and pitching areas.
---
6. Kananaskis Country Golf Course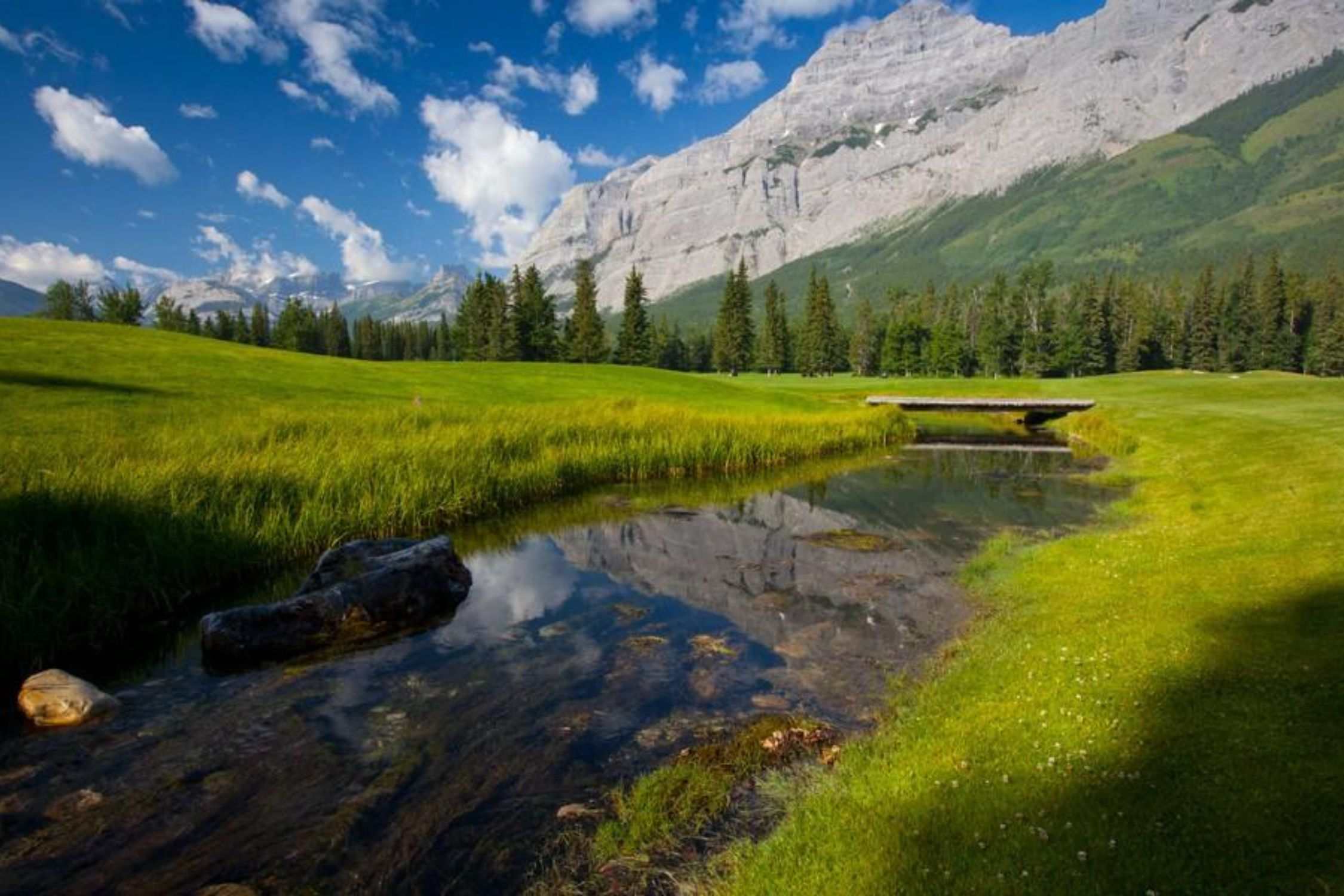 In order to comprehend just how beautiful the scenery around Kananaskis Country Golf Club is, you'd need to see it for yourself. It's indescribable! In fact, the views are so incredible, that you may have trouble focusing on the course and want to do a few other things in Kananaskis.
The 36-hole course itself features lush fairways, sand bunkers and other challenges along the way and all this is set to the incredible rocky mountain scenery of Kananaskis.
21 BEAUTIFUL Kananaskis Hikes To Tackle This Summer
---
7. Canmore Golf & Curling Club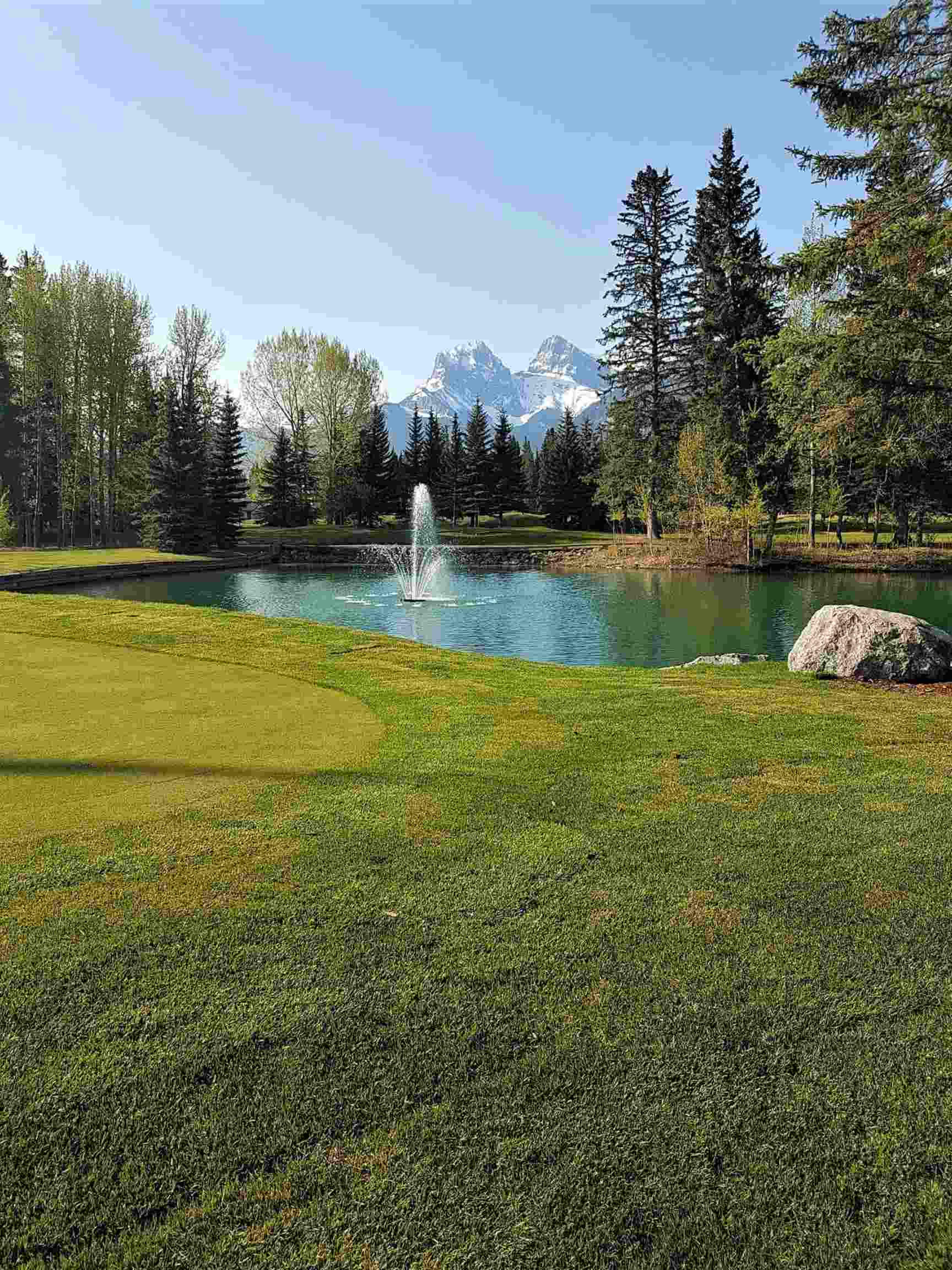 The Canmore Golf and Curling Club is an interesting mix of two of Canada's favorite pastimes set to stunning rocky mountain scenery.
There's an 18-hole golf course and pro shop on site and the curling facilities are open seasonally between October and April.
---
8. Stewart Creek Golf and Country Club – Canmore, AB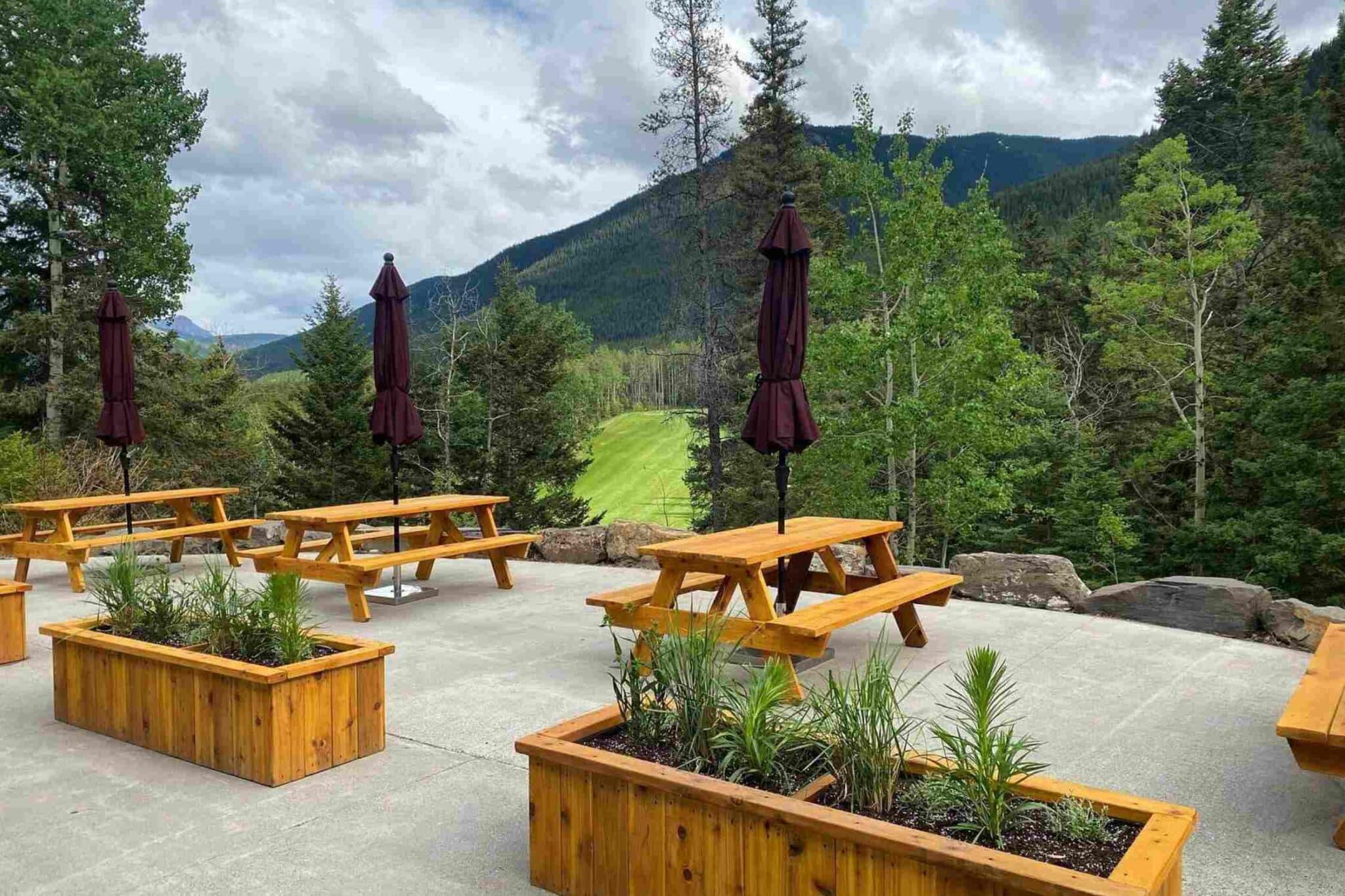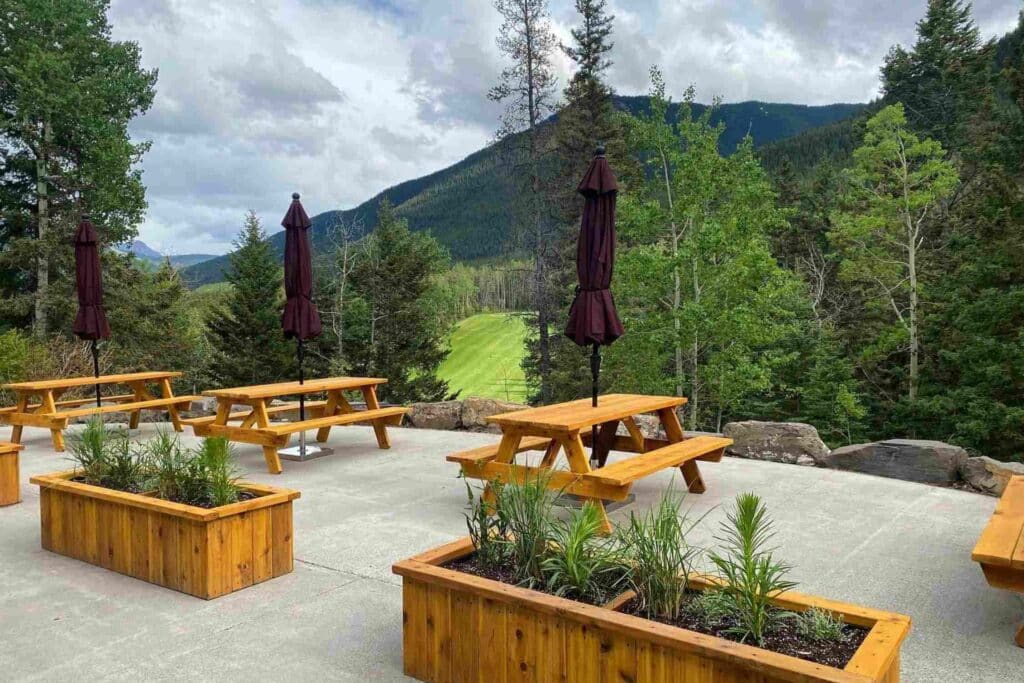 Stewart Creek Golf and Country Club is another one of the most scenic golf courses in Alberta. This 18-hole beautifully maintained course with varying challenges for every level is surrounded by forest, rocky mountains and babbling brooks near the Town of Canmore.
On site, you'll find a practice area with a driving range and putting green. Lessons are available and a golf shop is also on site.
22 Fun Canmore Hikes and Trails from Easy to Hard
---
9. Fairmont Banff Springs Golf Course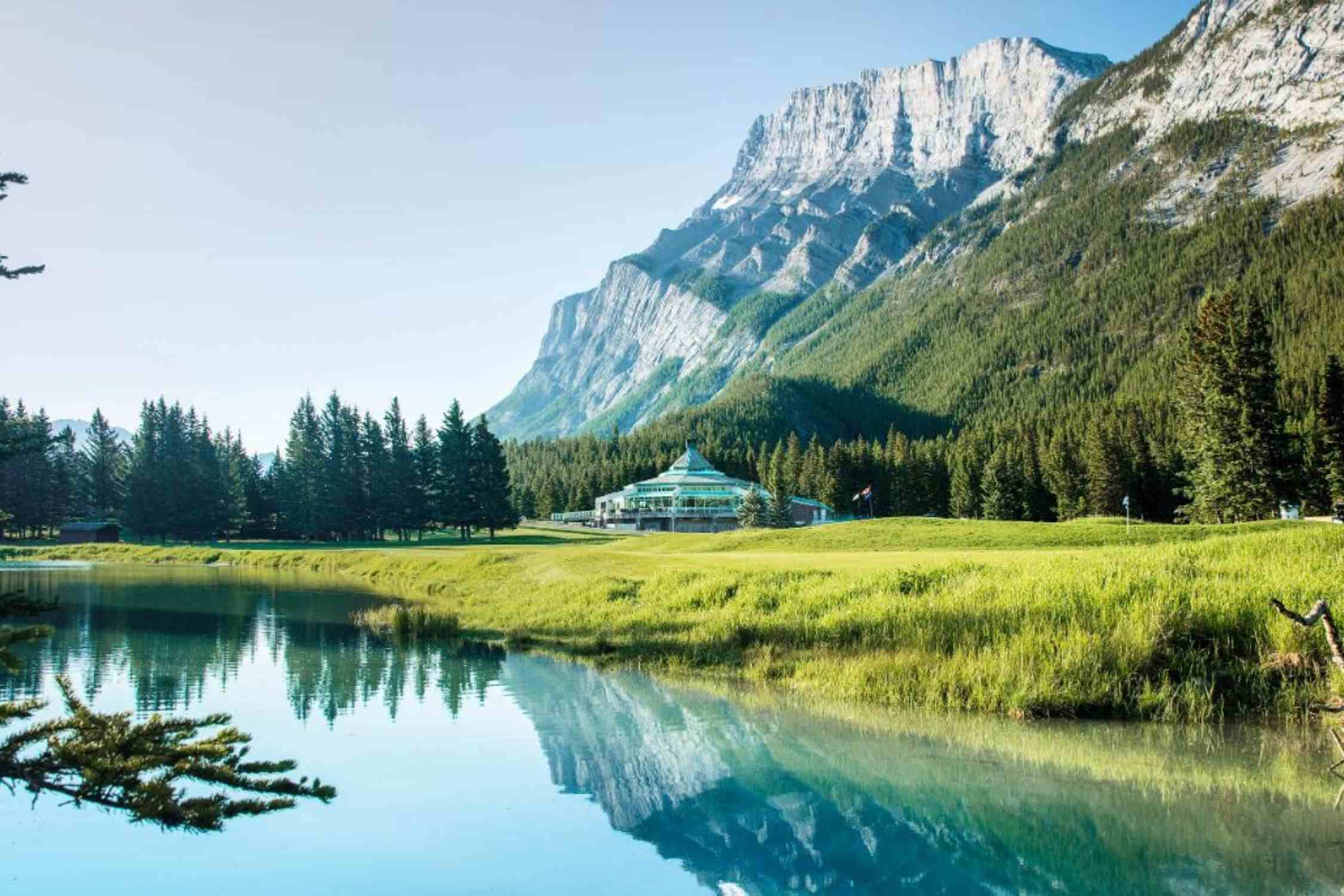 Easily one of the best Alberta golf courses, and once you get there you will see why, When most people think of Alberta's Rocky Mountains, the first thing that comes to mind is the Town of Banff and in the heart of this quintessential rocky mountain town is a renowned golf course known just as much for its layout as it is for its stunning setting.
With a challenging 18-hole course and a more laid-back 9-hole course on site, visitors are in for an unforgettable golfing experience at the Fairmont Banff Springs Golf Course. There's also a driving range located on the grounds. After a round we highly recommend having a drink at the Waldhaus Restaurant, which is one of the most scenic restaurants in Banff.
---
10. Waterton Lakes Golf Course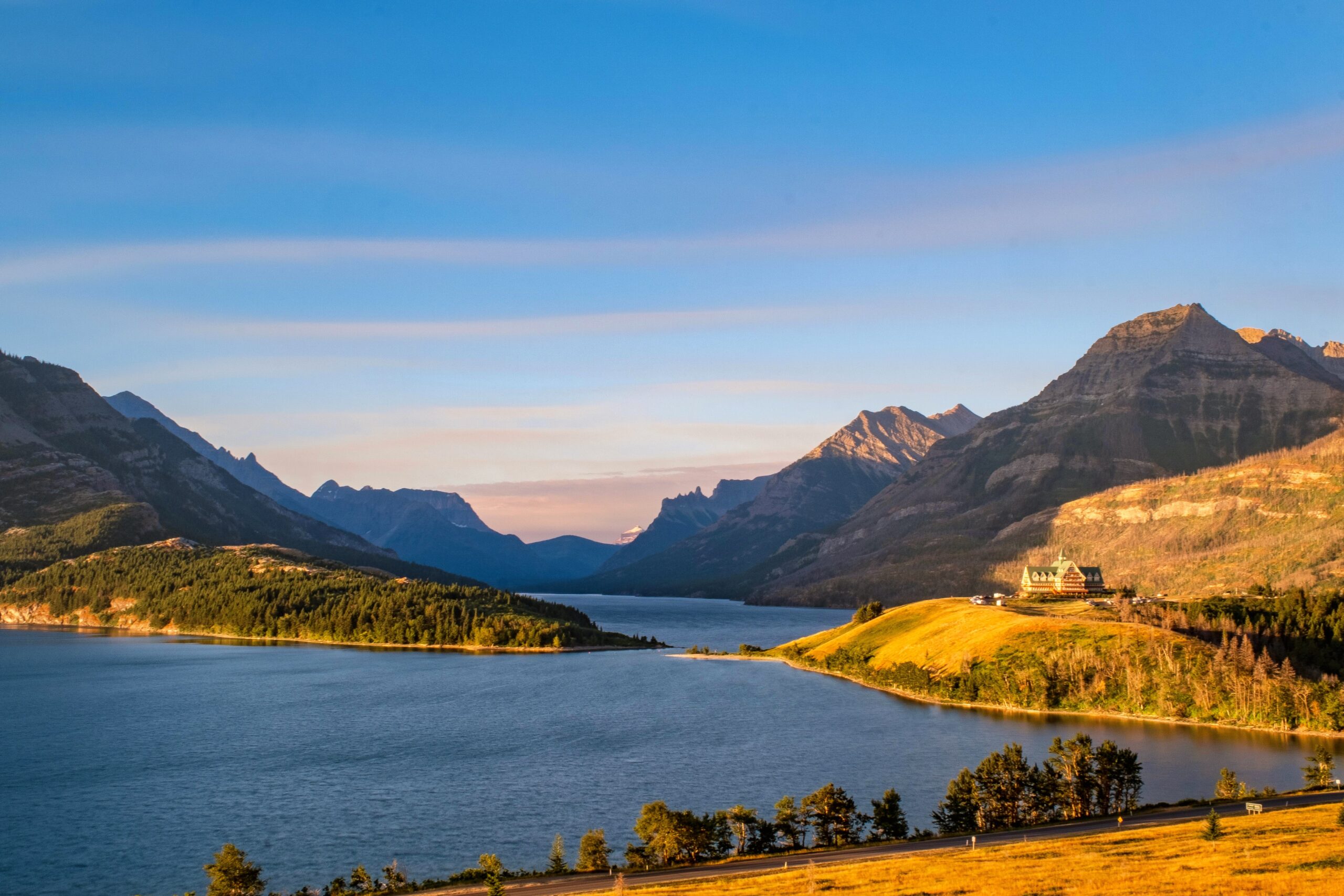 Enjoy a world-class golf course and a beautiful national park in the same day when you tee off at Waterton Lakes Golf Course. Situated adjacent to Waterton Lakes National Park, this 18-hole course is suitable for both seasoned and novice golfers while still providing an exciting challenge at every hole.
Mountains, forest, lakes and pristine natural surroundings create a picture-perfect day on the greens. After a round of golf, we recommend a short hike up Bears Hump!
Prince of Wales Hotel in Waterton: 10+ Reasons to Stay!
---
11. Victoria Park Golf Course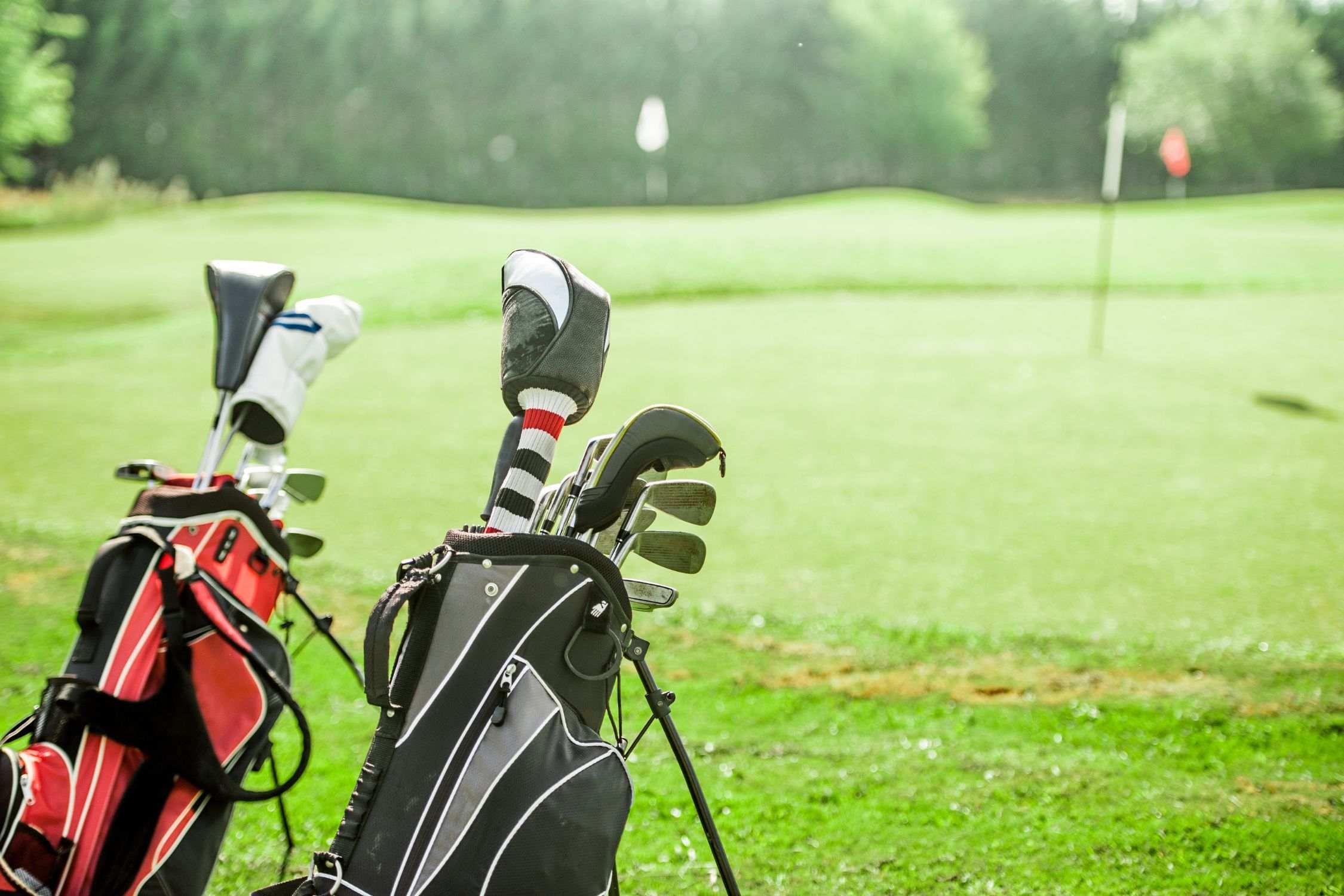 The River Valley area in Edmonton is home to the oldest municipal golf course in Canada. This historic and affordable golf course features relaxed fairways and greens and is the perfect place for beginners to sharpen their skills. Lessons are available on site.
---
12. Black Bull Golf Resort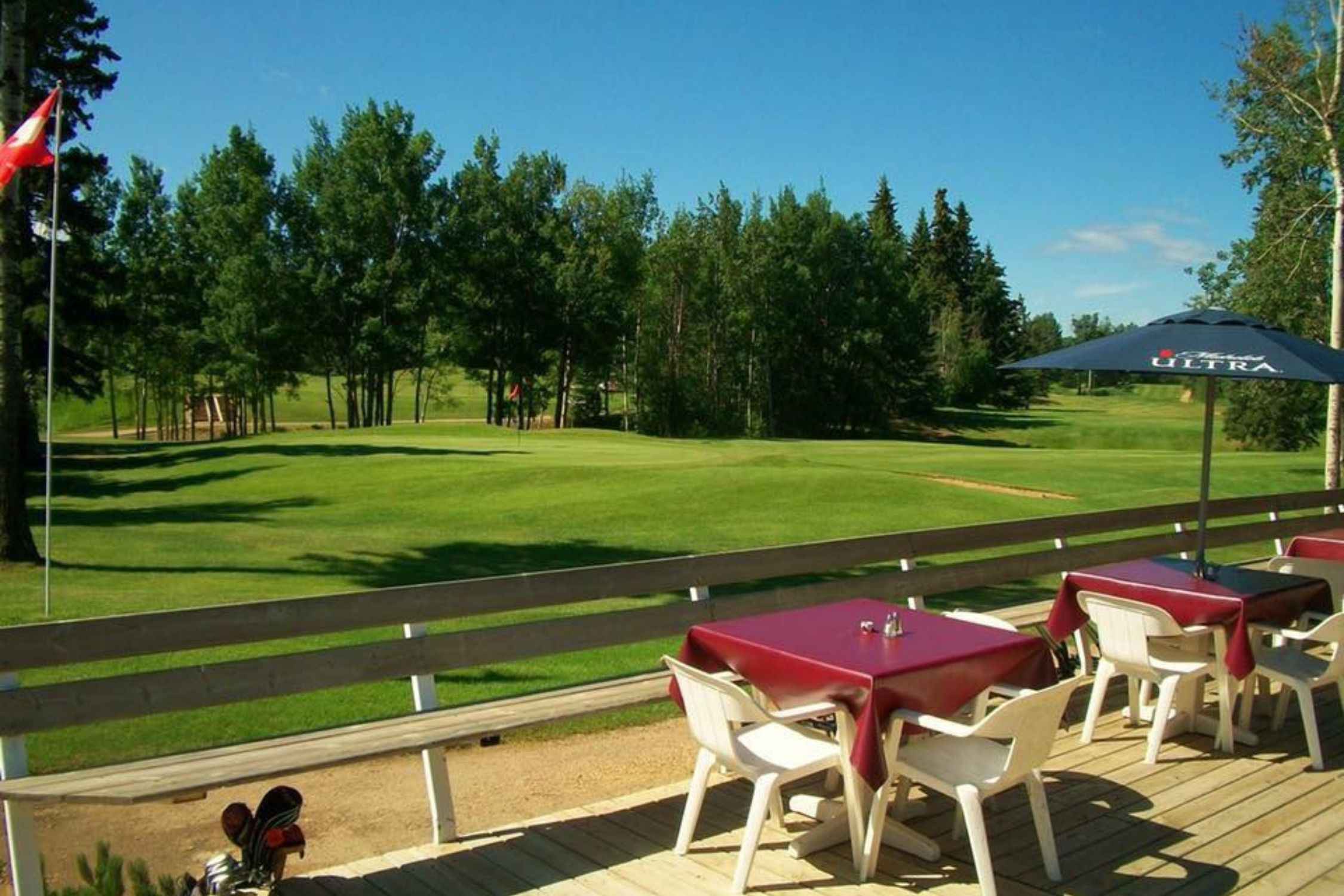 If you're seeking a challenge, you'll get bang for your buck at the Black Bull Golf Resort. This 18-hole championship course is one of the toughest in Alberta. It's also one of the most beautiful golf courses in the province.
On site, you'll also find an executive 9-hole course and practice facilities including a driving range, two practice greens and a large bunker.
---
13. Sundre Golf Club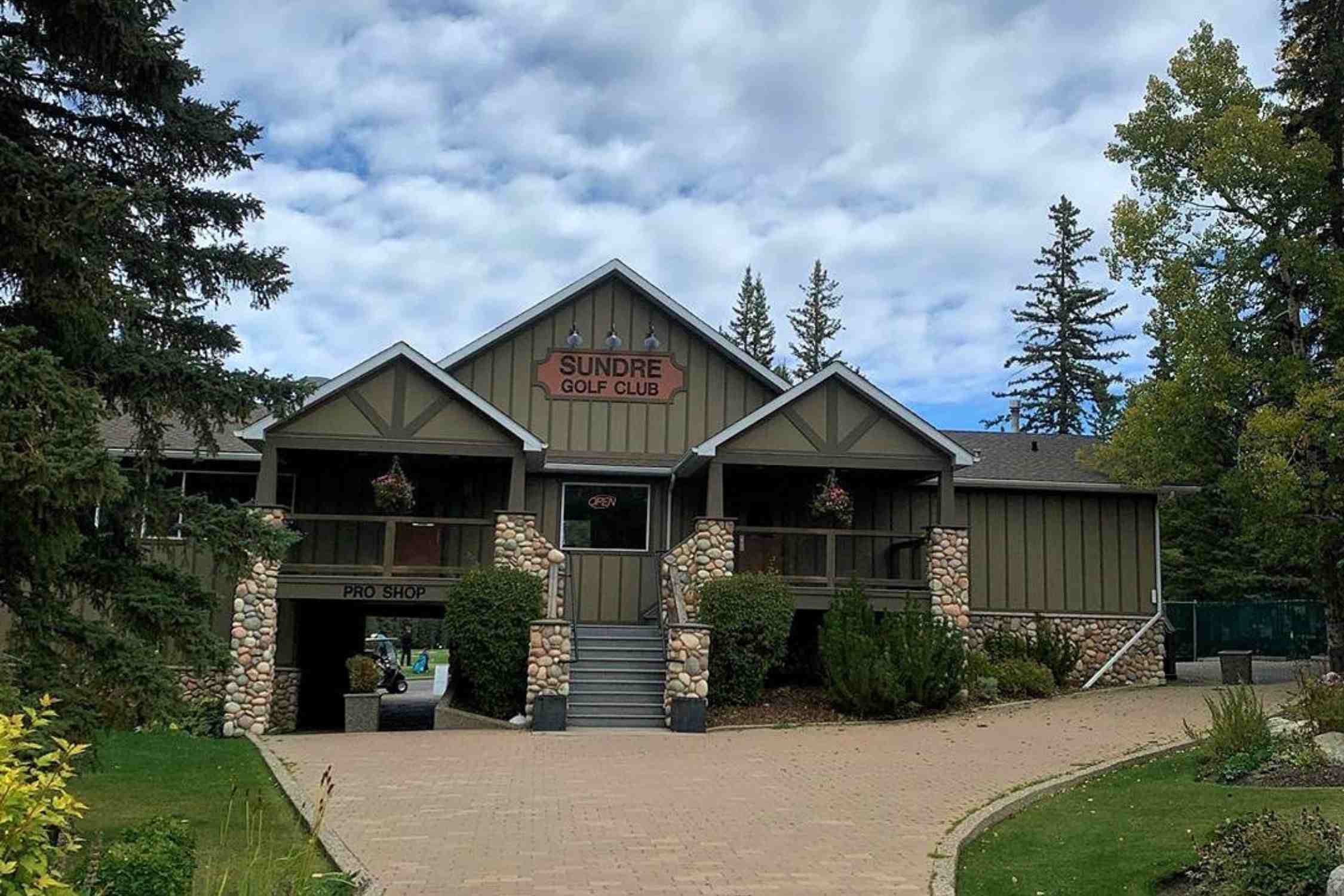 Sundre Golf Club is a unique 18-hole, par 72 course with well-maintained surroundings and various challenges for all skill levels including water hazards, rolling greens and trees. A pro golf shop is on-site and the practice facility has two putting greens, a chipping green and sand traps.
---
14. Northern Bear Golf Club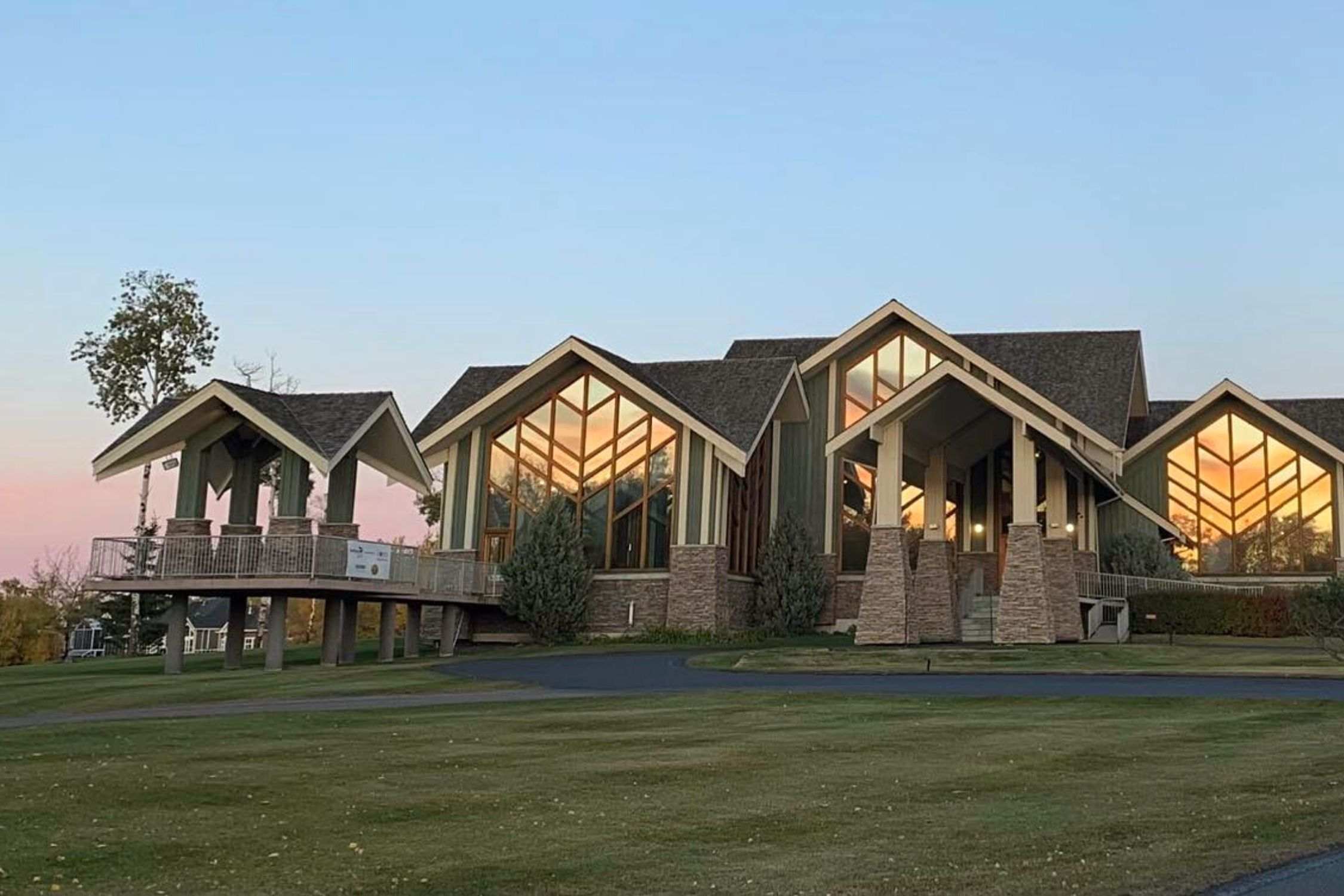 Conveniently situated only 30 minutes from Edmonton, The Bear, as it's affectionately known locally, features a beautiful 18-hole course suitable for all levels that features challenging bunkers, tree-lined fairways and several lakes. A driving range and a pro golf shop are also on site.
---
15. Silvertip Golf Course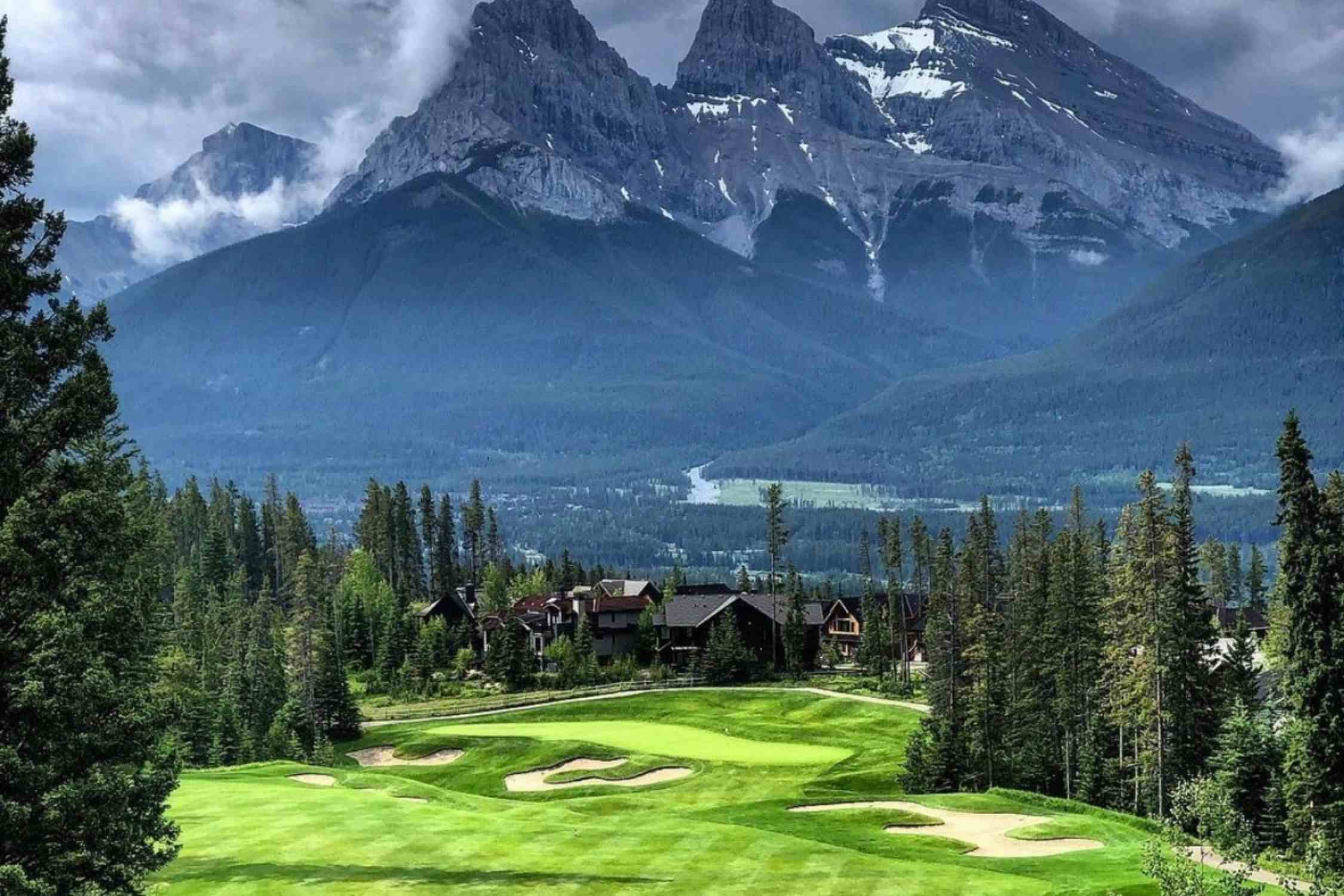 Silvertip Golf Course is located in the middle of beautiful Canmore, surrounded by the towering peaks of the rocky mountains. On the property's 600 acres are valleys, peaks and expertly maintained fairways that make up a course that's suitable for all levels. This course is a fine example of how a man-made creation can integrate perfectly into the natural world.
Make sure to fuel up at one of the best breakfast spots in Canmore beforehand. We highly recommend grabbing a coffee at Eclipse!
---
16. The Links of GlenEagles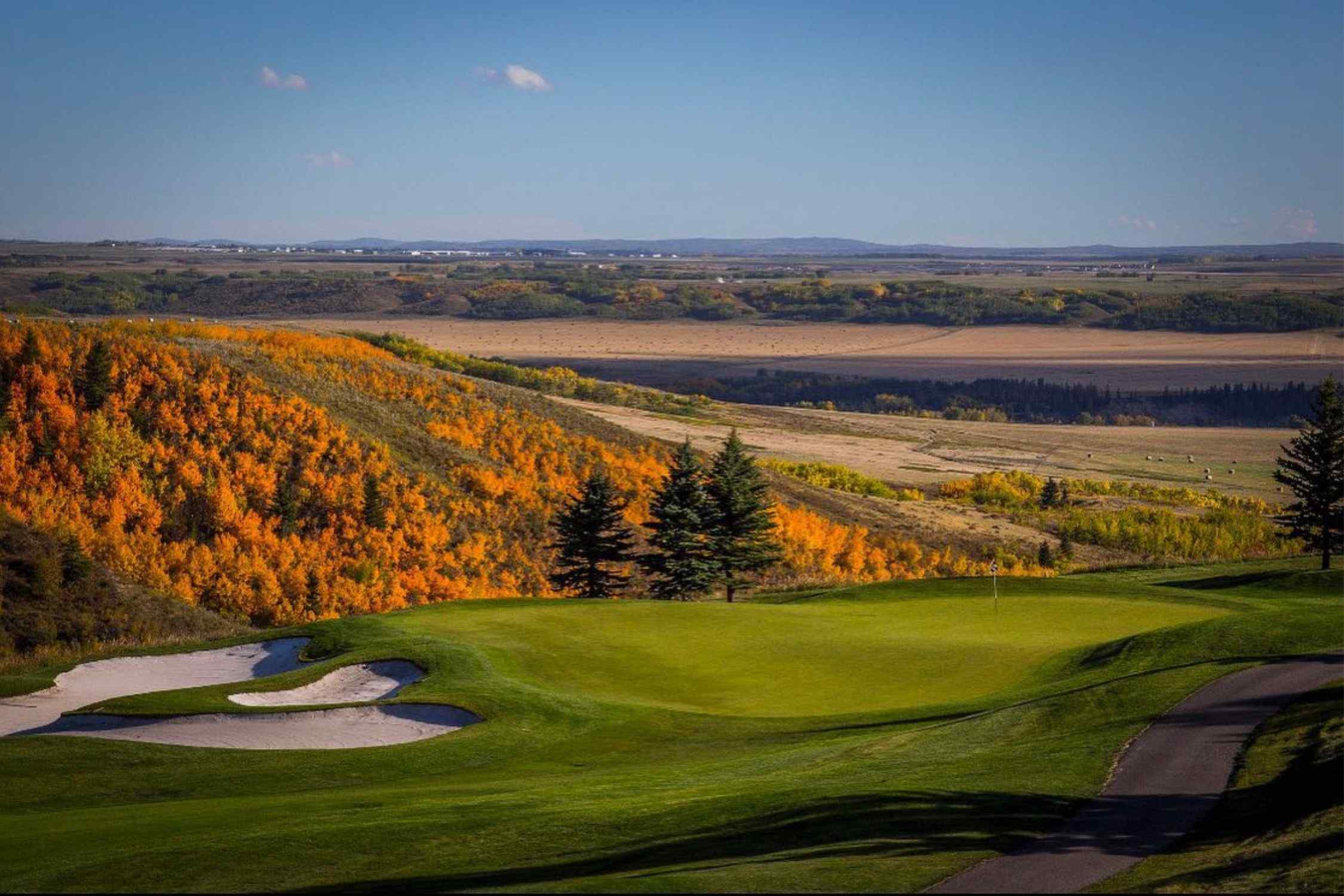 As far as full public golf courses go, The Links of GlenEagles is rated close to the top. Whether you're an old pro or a novice, this course is full of surprises! While it's only a short drive away from Calgary, the views of the Rocky Mountains serve as the backdrop for this 18-hole championship course.
As you progress through the course, you'll find a challenging mix of elevation changes and bunkers.
---
17. Crowsnest Pass Golf Club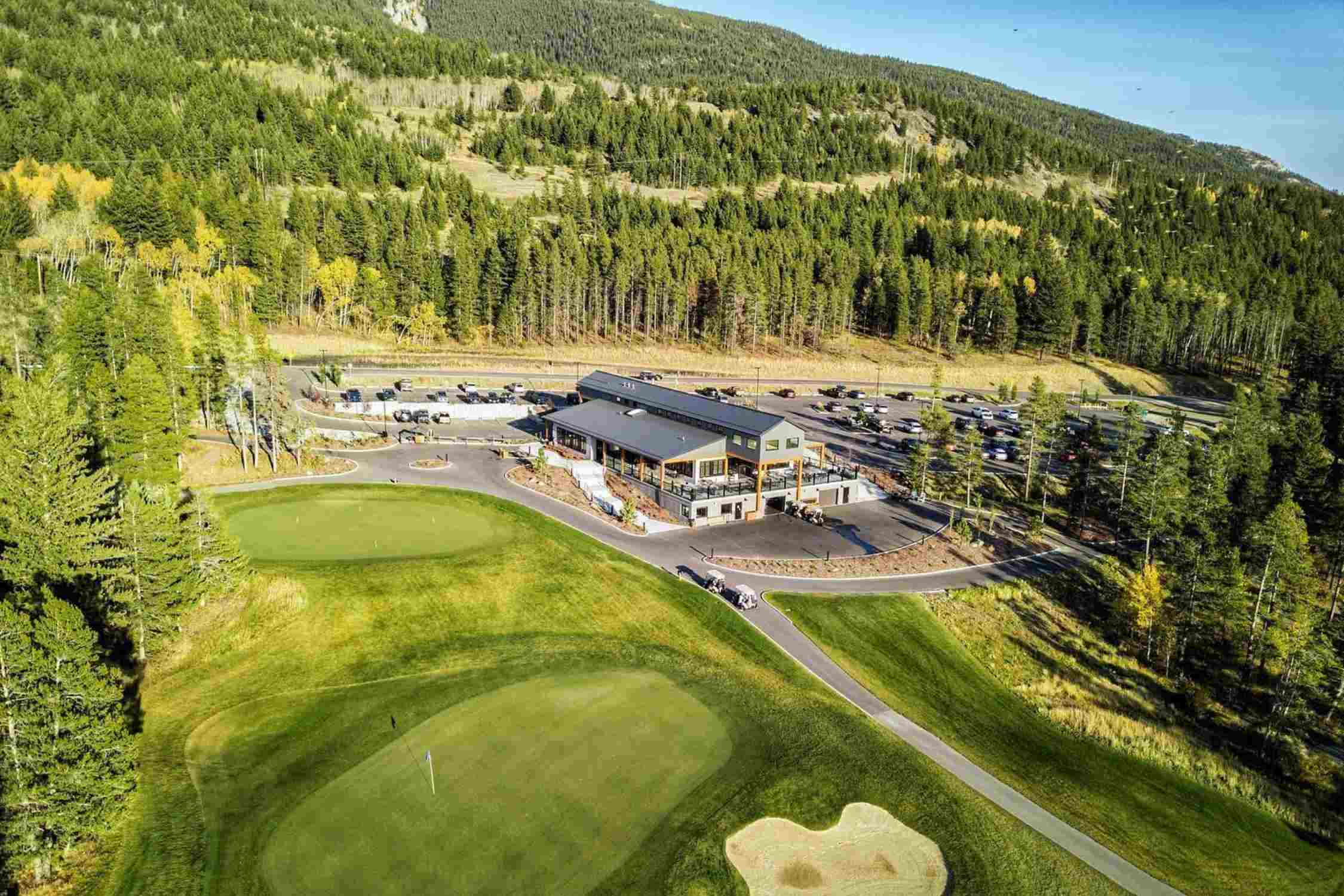 Voted as one of the most scenic golf courses in Western Canada, Crowsnest Pass Golf Club is where you go to golf if you want to be surrounded by incredible mountain scenery while you work your way through the 18 holes of a challenging course.
---
18. Dinosaur Trail Golf & Country Club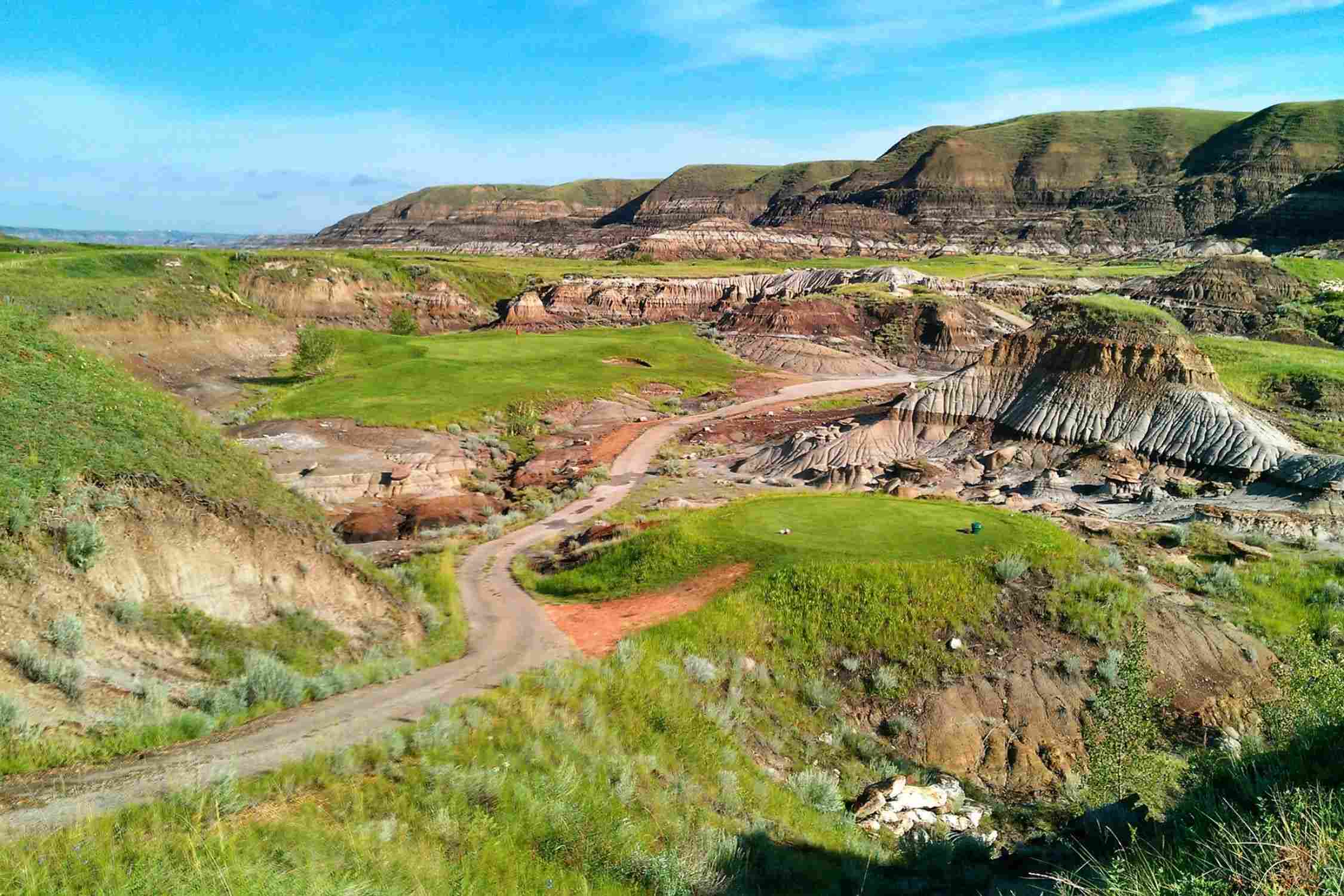 Dinosaur Trail Golf & Country Club is an 18-hole course with a series of unique challenges that will engage any golfer of any skill level. Enjoy stunning scenery all around while you play a memorable round of golf in a unique setting.
If you are into golf, enjoying this Alberta golf course is one of the best things to do in Drumheller.
---
19. Paradise Canyon Golf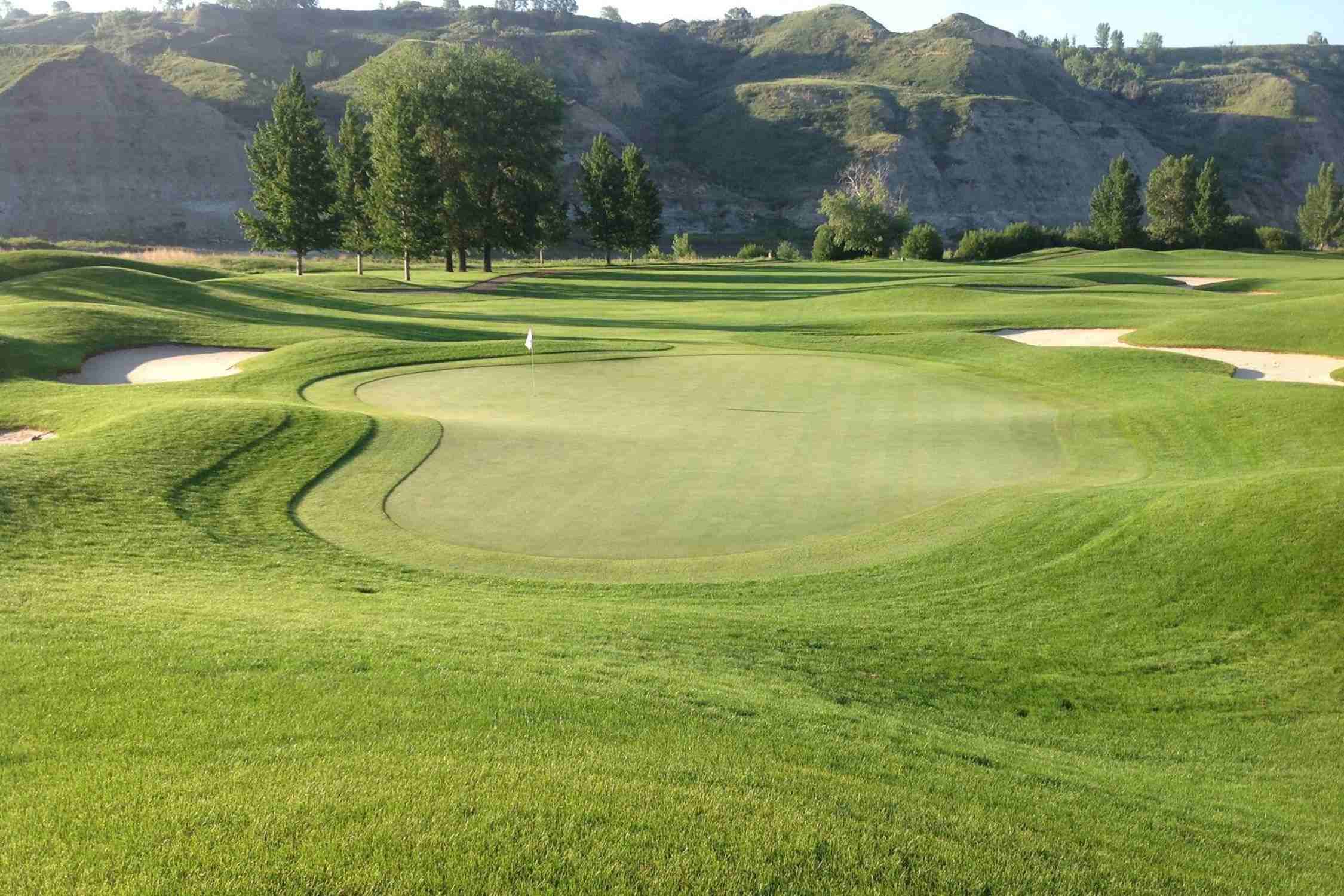 As one of the top courses in the southern region of Alberta, Paradise Canyon Golf is where you'll enjoy an incredible golfing experience in a scenic location along the Oldman River. This course is suitable for golfers of all skill levels and lessons are available on site.
---
20. Jagare Ridge Golf Club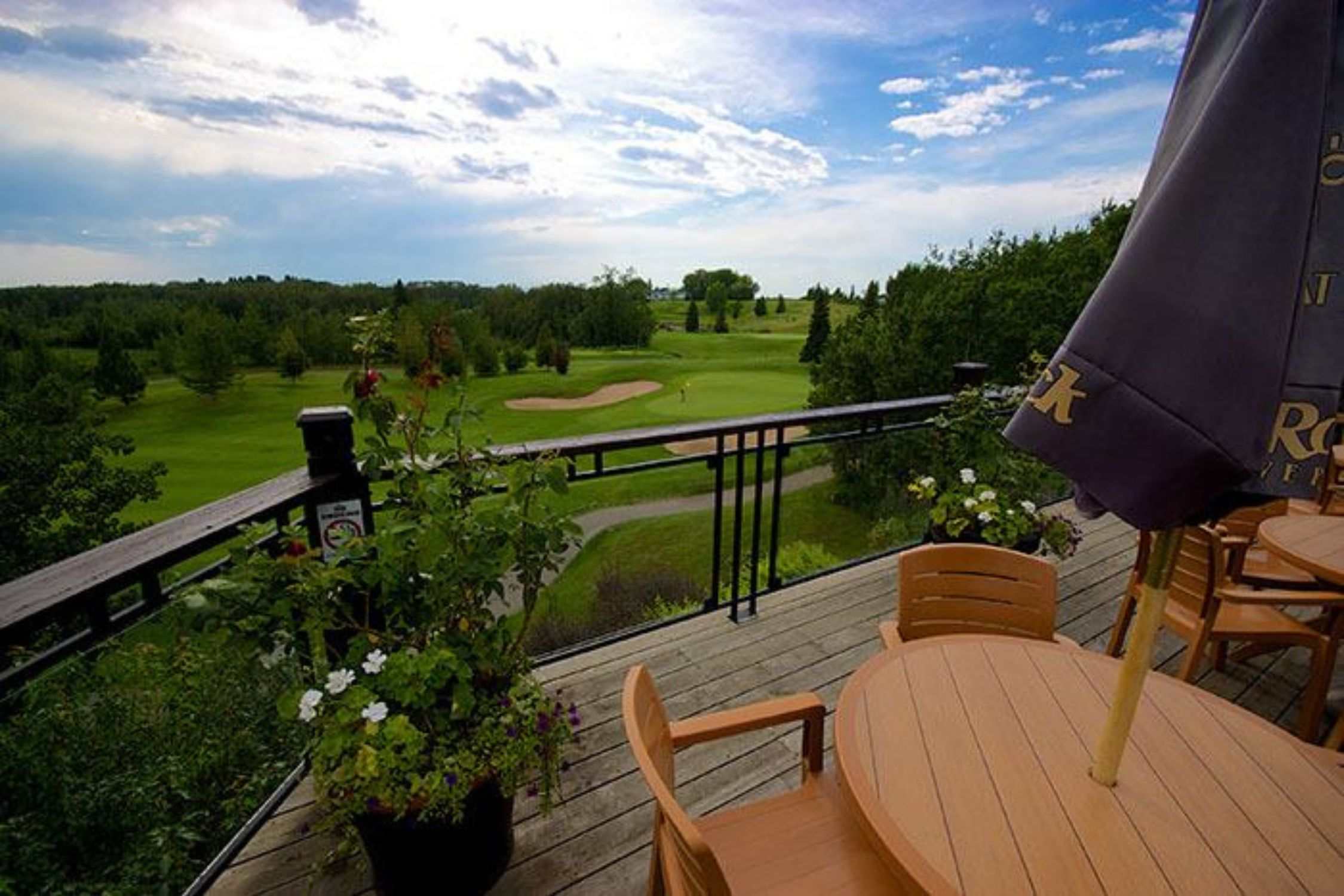 If you're a little more advanced in your game, you'll appreciate the challenge that comes with golfing at Jagare Ridge Golf Club. You'll also appreciate the spectacular natural beauty that provides the setting for your day on the course.
Some of those natural features are integrated into the course so you can expect to come across plenty of elevation changes and even a waterfall! Lessons are available and there's a pro golf shop on site. Make sure to enjoy a few of the best Edmonton restaurants on your gold weekend!
---
Hopefully, this helped you decide which of these Alberta golf courses to visit!
If you have any other questions leave a comment or see our Canadian Rockies travel guide for more articles about photography spots, lakes, hikes, and everything else.
---
↓ Join the community ↓
The Banff Blog Facebook Group is your headquarters for the Canadian Rockies' travel advice and information. Including hike info and off-season travel information. This is also where you can meet one another when you need adventure buddies.