Check out these Jasper hikes for your trip to this stunning park! A hike in Jasper is a must-do when you visit Jasper National Park. Jasper is a real gem in the Canadian Rockies and sees a fraction of the crowds of Banff National Park. Here you can find quieter trails and a chance to cross paths with wildlife such as moose, bears, or caribou.
Whether you're with your parents, young children, on a sunset hike, winter hike, sunrise hike, or just want a nice day out in the mountains without too much work and stress, we've broken down some of our favorite Jasper hiking trails for you. It's a good combination of difficult and easy trails and even a few multi-day backpacking trips.
If you want more hike recommendations, check out our favorite hikes and scrambles in Kananaskis, followed by our favorite hikes in Banff!
---
The Best Jasper Hikes
---
Maligne Canyon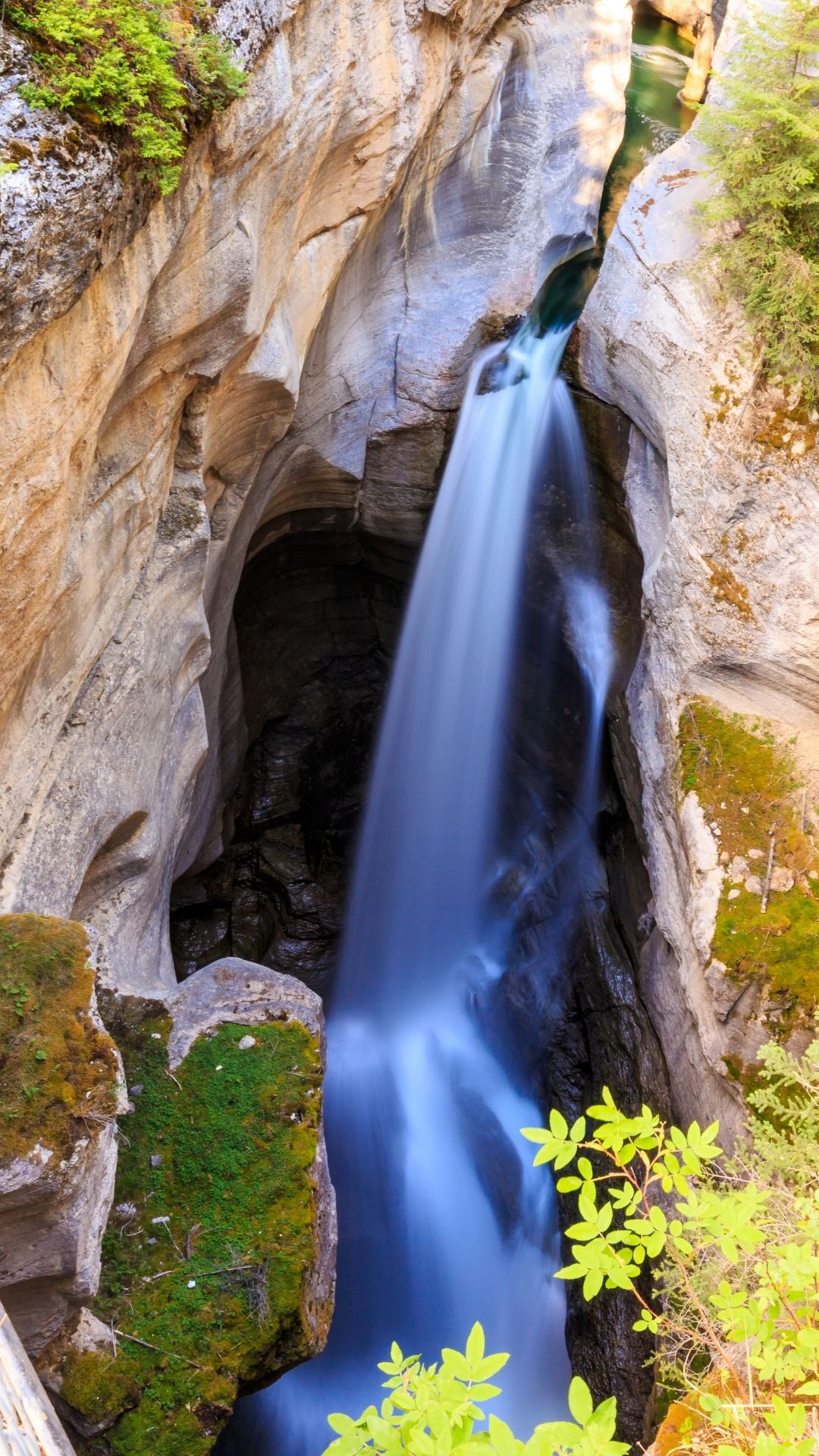 Length: 6.8 km
Duration: 1-2 hours
Elevation Gain: 195 meters
Difficulty: Easy
Maligne Canyon is a classic hike in Jasper that is both wonderful in peak summer and winter. Carved slowly out of limestone over the years by the rushing waters within, the deep canyon walls reach nearly 200 feet in places, making it one of the most dramatic sights in Jasper National Park.
Though it freezes solid in winter, it provides recreation for brave ice climbers; there are guided tours of the area's frozen waterfalls and ice caves.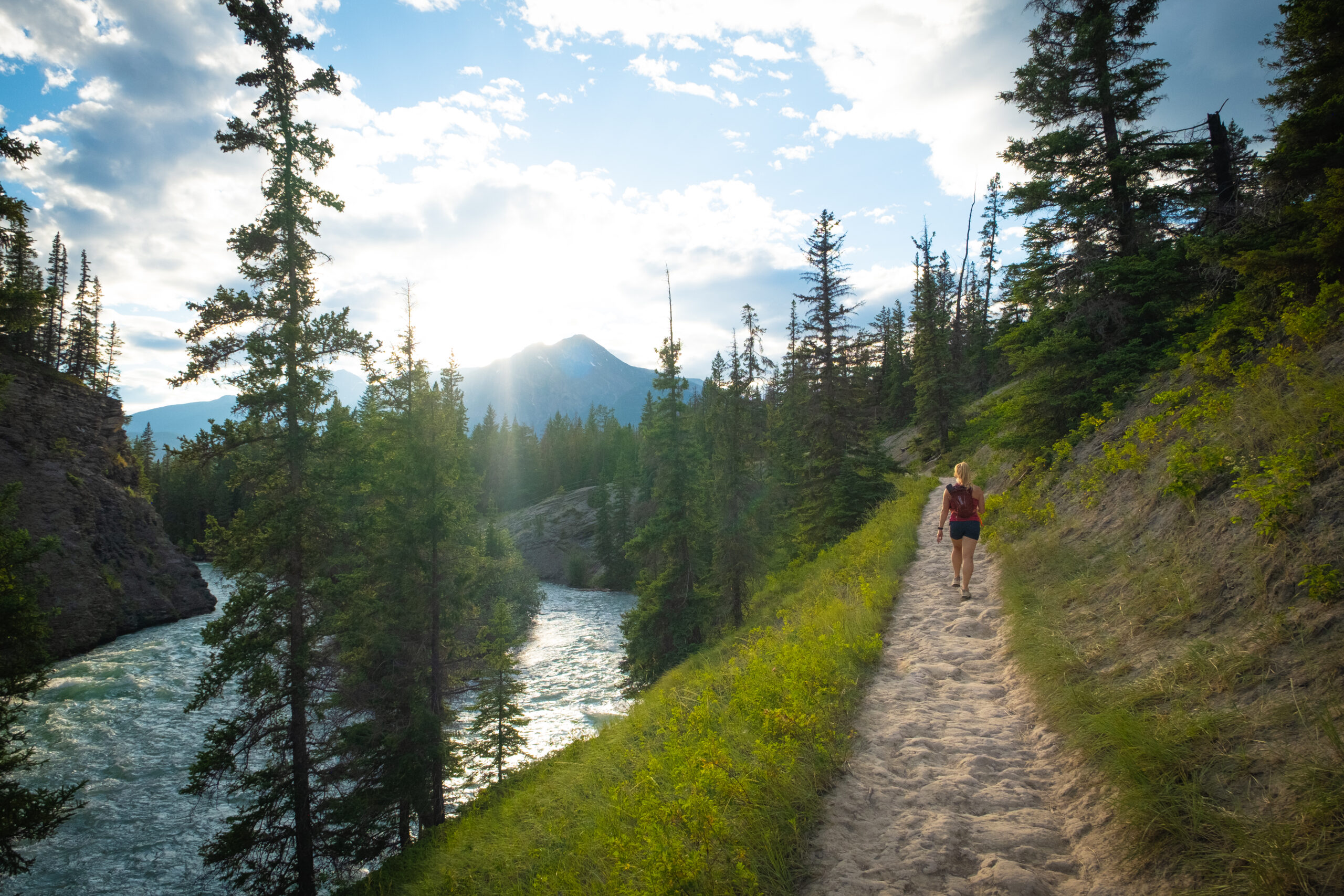 When the ice thaws in late spring and summer, the canyon area is a hot hiking spot due to its natural beauty and the sheer number of amazing and unique geological features you'll find.
Guided tours are available, but you can also visit on your own, though visiting in the winter without a guide isn't recommended for those not equipped for Canadian winters, as you'll need special cleated or spiked boots to walk on the ice safely.
If mosquitos are out during your visit, you may reconsider hiking to the lower falls as they are a breeding ground. We made this mistake, and our legs looked like they were covered in mud, but it was hundreds of mosquitos…
---
Athabasca Falls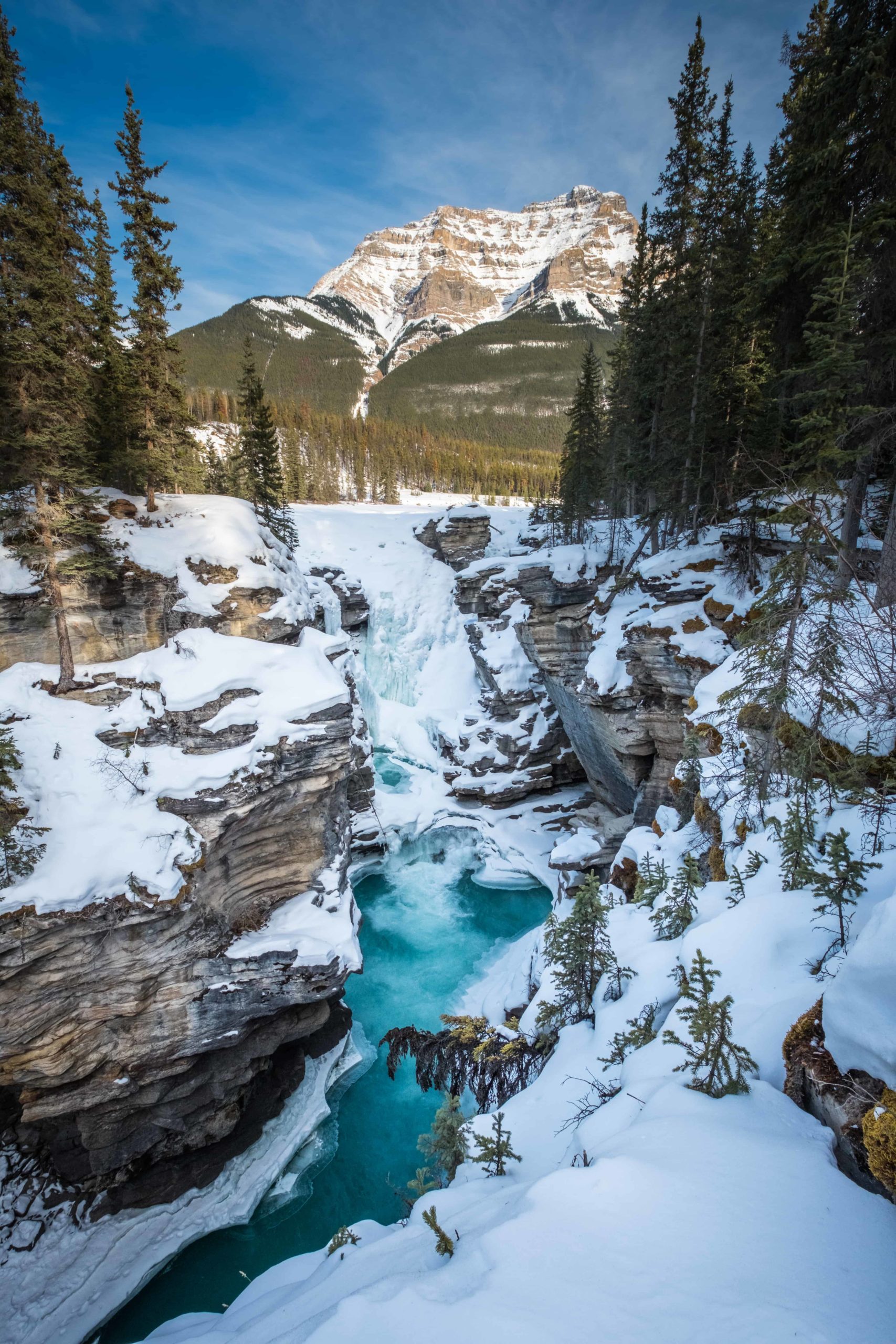 Length: 0.8 km
Duration: 30 Minutes
Elevation Gain: 26 meters
Difficulty: Easy/Walk
Scrambling Involved: No
Best Time To Go: Year Round
Parking: Athabasca Falls Parking Lot
Athabasca Falls is about 20 miles south of Jasper town – with a drop of about 75 feet – Athabasca Falls isn't a giant by waterfall standards, but that doesn't mean it isn't dramatic and majestic in its own right.
The volume of water that rushes over the edge is very high, making the upper Athabasca River roar – especially during the height of the thaw in late spring. Like so many other visitor sites in the area, it's conveniently located in Jasper National Park, filling up your day with enough scenery to satisfy even the most finicky nature lover pretty easily.
There are ample hiking trails to get you to viewing areas, allowing you to ogle the river and fall in all its glory. Don't try to get closer to take a good picture. The ground and rocks are treacherous and slippery, and falling into the rocky canyon wouldn't end well.
Truthfully this is more of a walk near Jasper, but many knocking out several of these hikes makes for an ideal day of sightseeing in Jasper. Can't knock on it either, as it's worth the stop.
---
Sunwapta Falls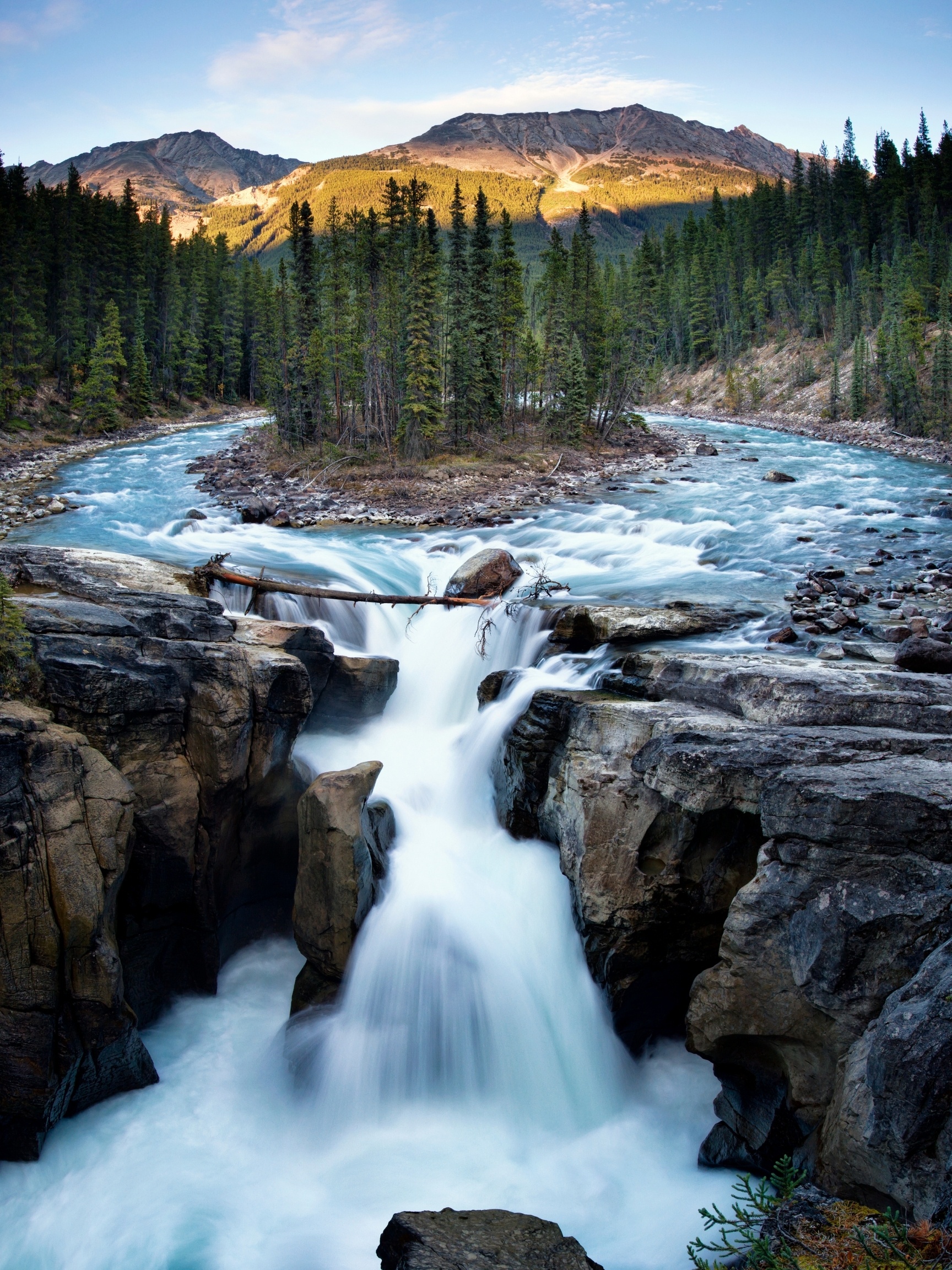 If you like getting two for the price of one, visiting Jasper's Sunwapta Falls is one of those things to do in Jasper that should be on your itinerary because it's not just one but a pair of waterfalls. Located inside Jasper National Park, you can reach them by an access road from the Icefields Parkway.
The massive ice melt-off in spring is when the falls are at their most dramatic. But no matter when you go, you'll be impressed by the falls, which drop over 60 feet. Of the two falls, the upper one is the more easily accessible.
---
Old Fort Point Trail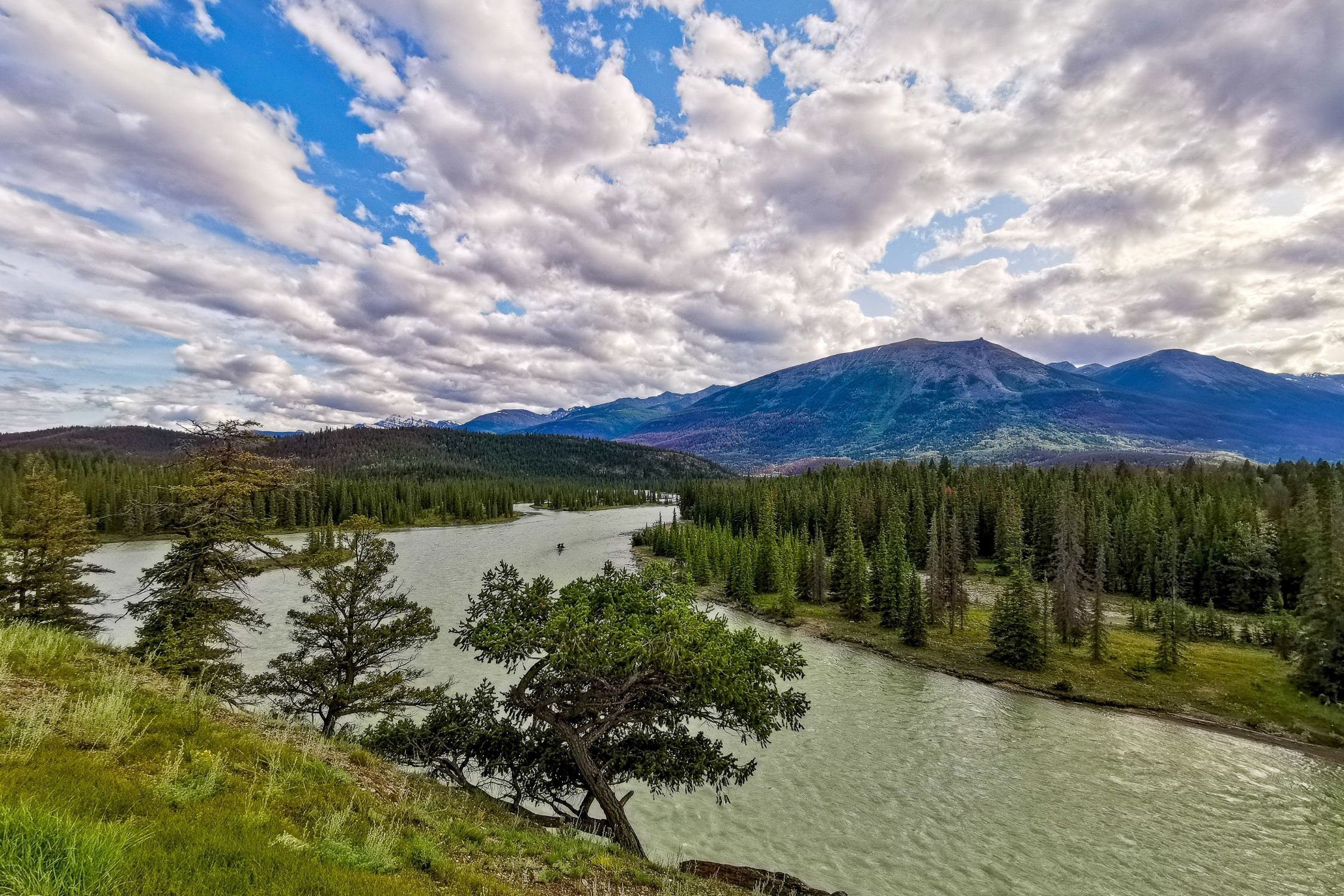 Length: 3.7 km
Duration: 1 – 2 hours
Elevation Gain: 173 meters
Difficulty: Moderate
The Old Fort Point Trail is one of the best Jasper hikes outside town. It's a fairly steep climb to the top of a bluff with great views of the valley, Athabasca River, and the town of Jasper.
We love it for the views of the Athabasca River, but it also presents an opportunity to spot wildlife from the trail. One of the most common wildlife sightings is bighorn sheep.
Near the top of the trail, you can find some of Jasper's "red chairs" throughout the park at scenic viewpoints. The loop is a great way to get out on the trail for a couple of hours and a perfect Jasper hike for families.
---
Lake Annette Loop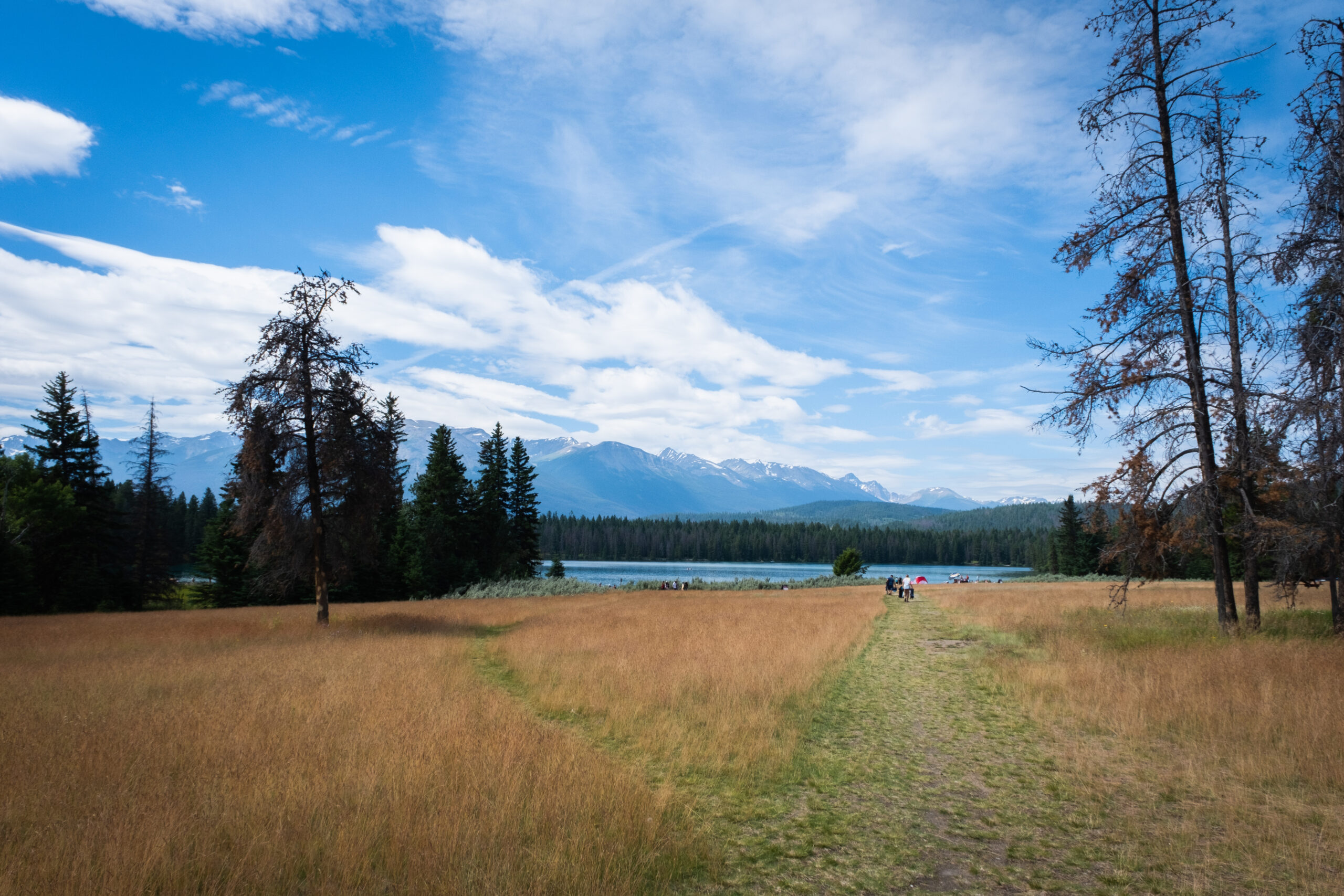 Length: 2.7 km
Duration: 1 hour
Elevation Gain: 10 – 50 meters
Difficulty: Easy
A wonderful paved path leads around Lake Annette that is great for families with wheelchairs, strollers, or wheelchairs. Lake Annette also features a nice dock and two beaches perfect for a dip on a hot summer day. Be warned, even in peak summer, most people don't seem to mind as the beach draws a crowd.
We took a stroll around the lakeshore before we went for a paddleboard. The lake also features several picnic shelters and a playground. It's a great little summer stroll and a good day to head on a hot summer day, but if you're looking to tackle trails, it's best to head elsewhere. Also, a great spot to walk the dog in Jasper with a morning coffee.
---
Valley of Five Lakes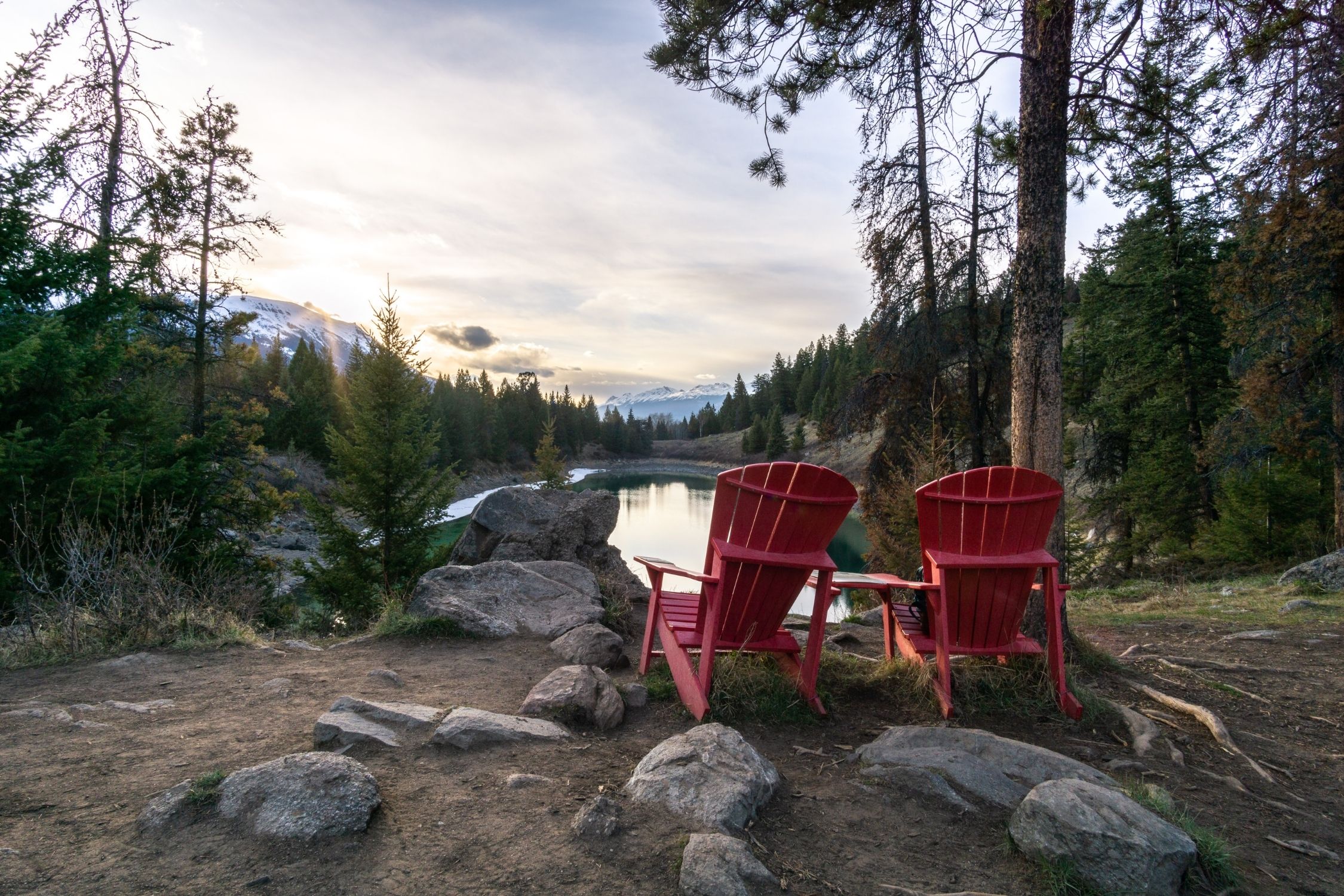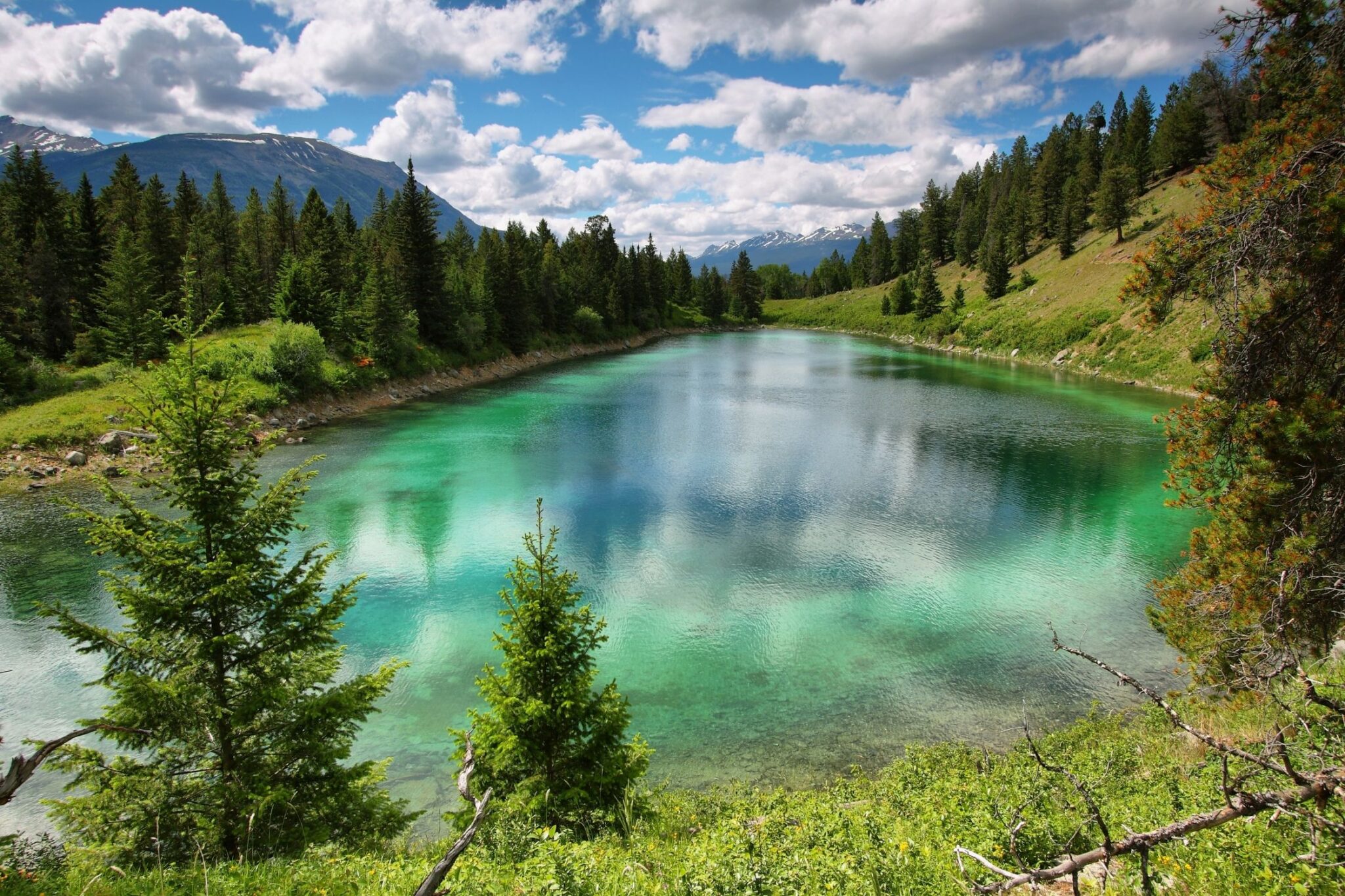 Length: 4.8 km
Duration: 1 -2 hours
Elevation Gain: 172 meters
Difficulty: Easy
The Valley of Five Lakes is a classic Jasper hike that's probably the most popular in the park. Hikers come to gaze at the five picturesque lakes along the trail. It's a pretty flat trail that's well developed, so it's easy to enjoy the lakes and the varying colors of blue and green.
It's a great trail for those who visit the park but don't want the challenge of climbing a mountain or steep pass. You'll be hard-pressed to find many trails that cover the distance and don't require large amounts of elevation gain.
It's a popular trail, so we wouldn't recommend it if you're after a quiet trail unless you go for a hike in the morning or evening.
---
Edith Cavell Meadows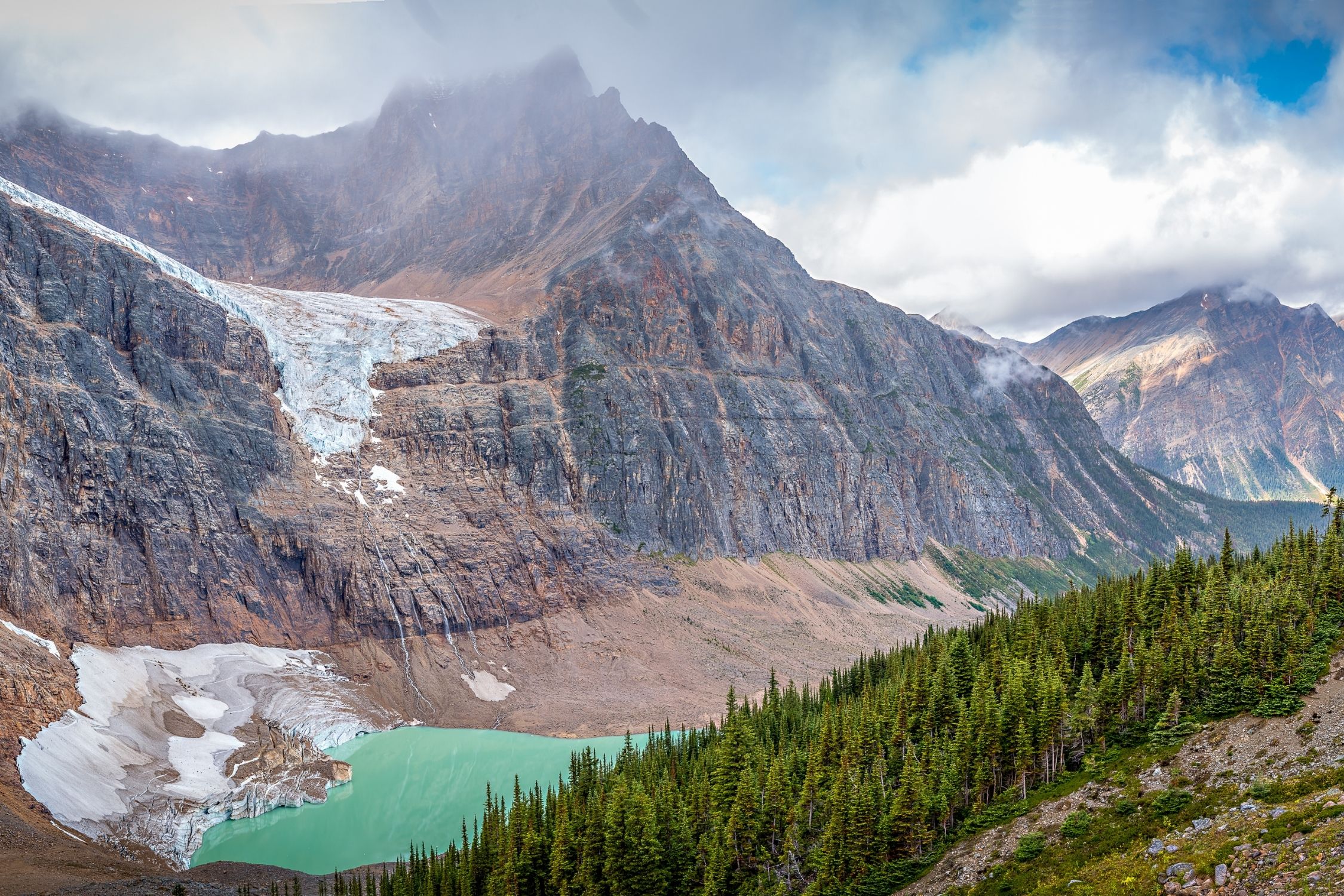 Length: 8.5 km
Duration: 3-5 hours
Elevation Gain: 558 meters
Difficulty: Moderate
One of the most spectacular hikes in Jasper is a climb up to the Edith Cavell Meadows. On the hike, you can expect alpine meadows, glacial lakes, a huge hanging glacier, sweeping views, and the towering Mount Edith Cavell. It's a real standout amongst the Jasper hikes.
The hike starts off with a paved trail called the Path of the Glacier. It brings hikers to a viewpoint of the Cavell Pond and a view of the Cavell Glacier. All while the north face of Mount Edith Cavell towers over the trail.
After the first lookout point, the trail continues through the forest and into the meadows. As you climb, the views of the Angel Glacier, a hanging glacier, are striking.
The real highlight is the wildflowers that reach their peak around mid-July. When wildflower season is in full swing, it's hard to spend a day off the trails because it is breathtaking. Granted, the wildflowers flourish best in the alpine, so it takes some leg work to reach.
---
East Ridge Summit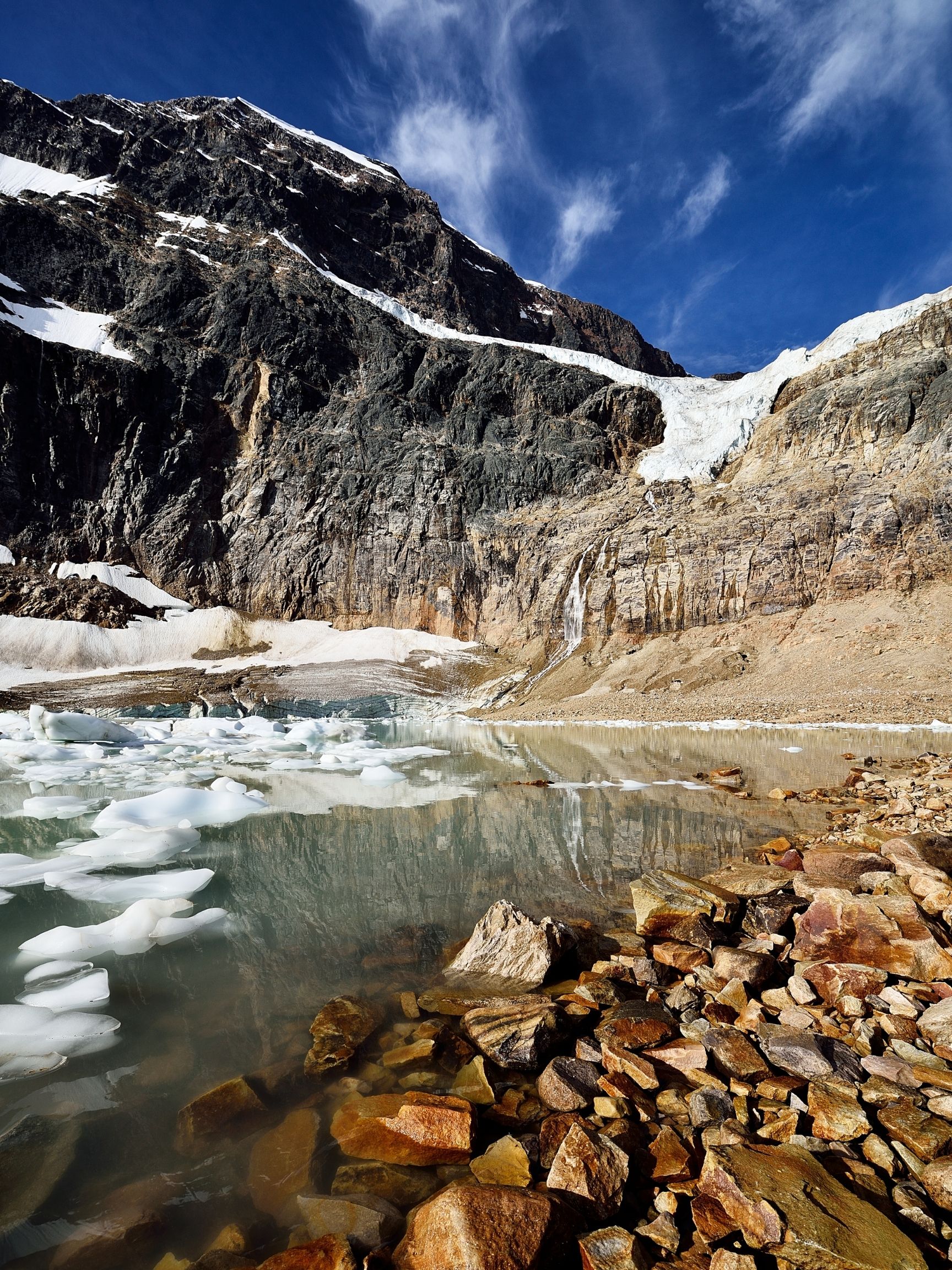 Length: 9.3 km
Duration: 3 – 6 hours
Elevation Gain: 825 meters
Difficulty: Moderate/Difficult
Hikers can continue past the Edith Cavell Meadows and gain the East Ridge Summit, a small sub-peak of Mount Edith Cavell. It's a fantastic addition, and the views from the ridge as you continue higher only get better. Outside of the elevation gain, it isn't too much more difficult than the Edith Cavell Meadows hike.
---
Bald Hills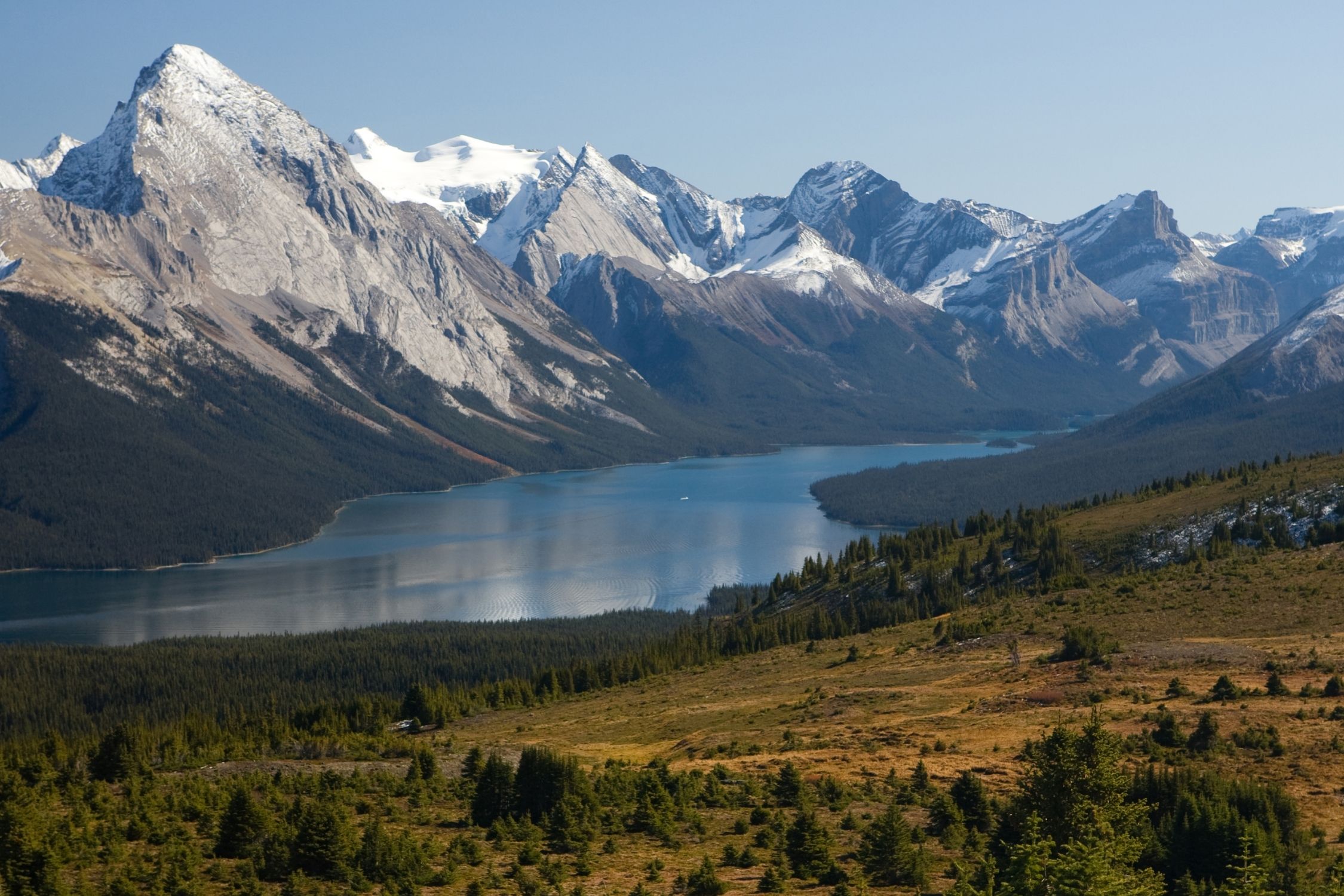 Length: 13 km
Duration: 4 – 6 hours
Elevation Gain: 780 meters
Difficulty: Moderate
Scrambling Involved: No
Best Time To Go: Sumer (June – September)
There are two popular hike options, Bald Hills and Opal Hills, offering tremendous views in the Maligne Lake area. If you were to pick between the two, we'd vote for Bald Hills as it's less steep and spends more time out of the tree line.
Views are also better on the Bald Hills hike, although it is a more popular trail, you'll see a few more souls along the trail. Granted, it's unlikely for either trail to ever be crowded.
The trail operates as two large loops, the most significant and boring. Upon the first fork, it's best to go clockwise or to the right up the fire road as it is less steep.
After you gain the ridge and the views really start to open up. And you'll want to take plenty of Queen Victoria Mountain Range photos. Follow this loop counterclockwise for an easier time.
Essentially make the whole trail in figure 8 for the best hike. Move along the rocky, craggy hilltop to take in the sweeping panoramic views.
---
Whistler's Summit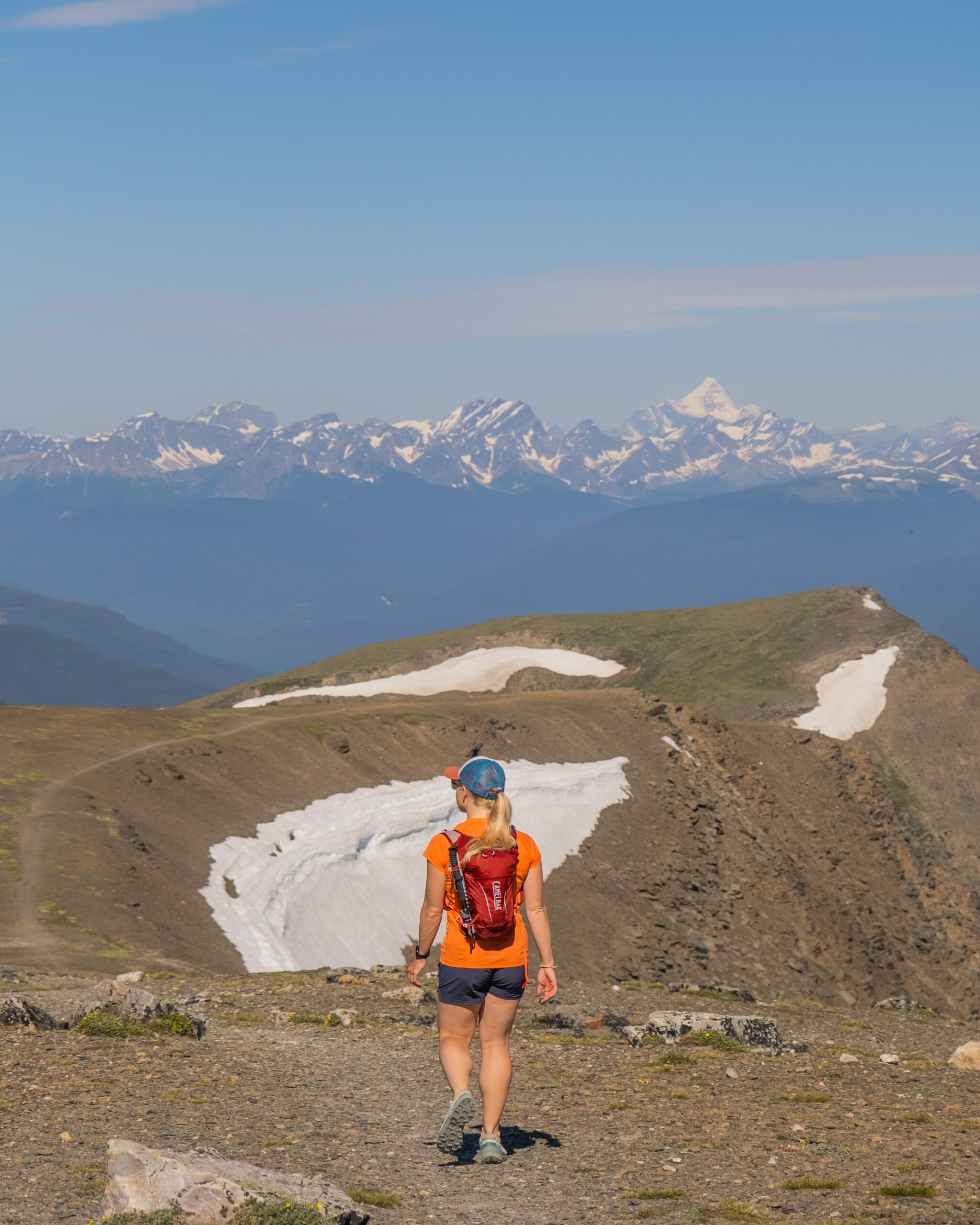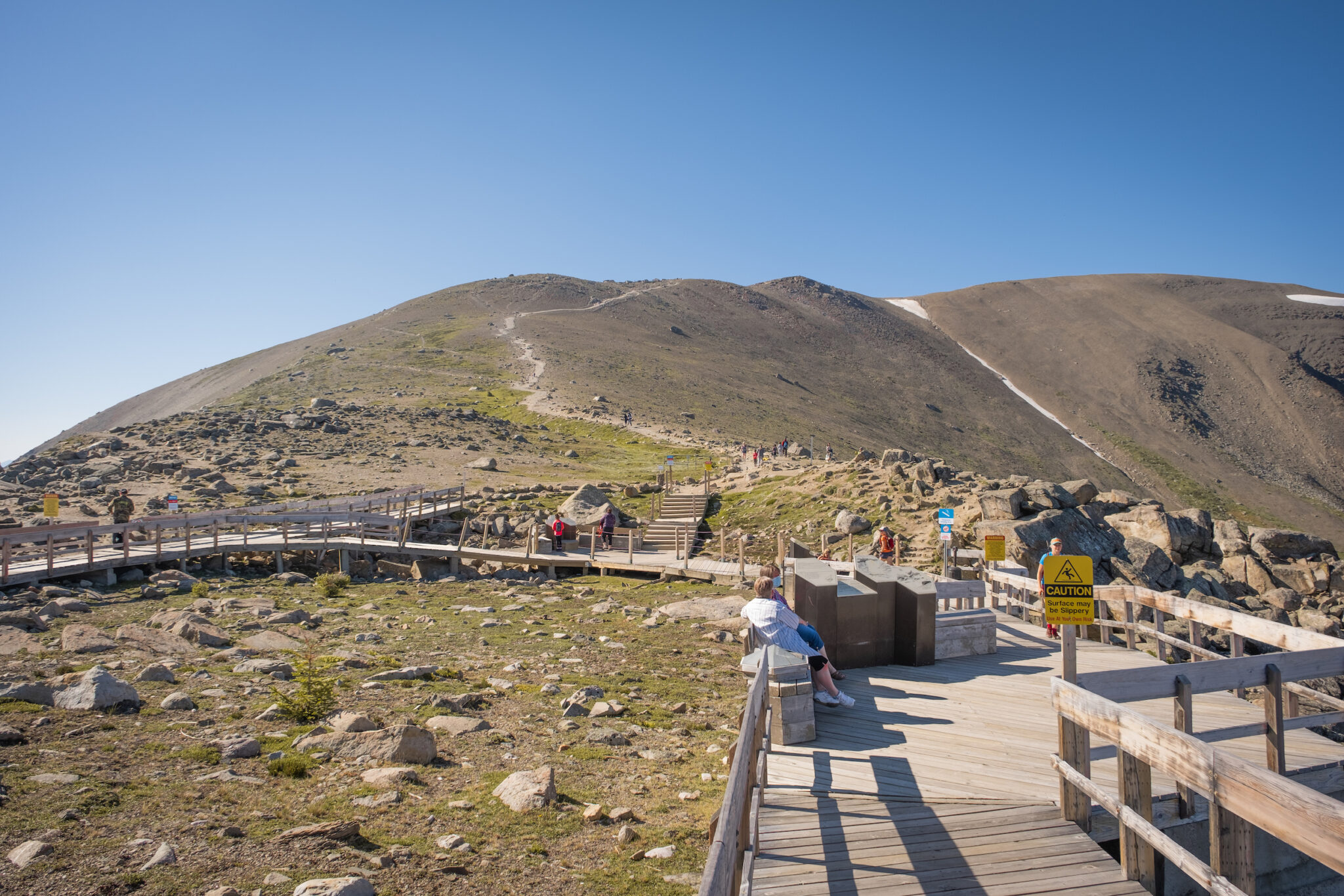 Length: 3.7 km
Duration: 1-2 hours
Elevation Gain: 273 meters
Difficulty: Moderate
Scrambling Involved: No
Best Time To Go: Summer (June – September)
Parking: Jasper Skytram
You can enjoy the views and restaurant from the top of the Jasper Skytram, but you can also continue to summit Whistler's Mountain. The Jasper Skytram assists you most of the way, but a 20-30 minute hike further will get you to the summit.
It's more or less a must-do from the Jasper Skytram, and most visitors make the trek. On a clear day, you can see glaciers topping Mount Robson – the highest mountain in the Canadian Rockies.
It does take some work to reach the summit as it climbs a fair amount of elevation from the Jasper Skytram summit. You can walk up in trainers, but it's really best to have proper hiking footwear as it's gravel up to the top.
---
Wilcox Pass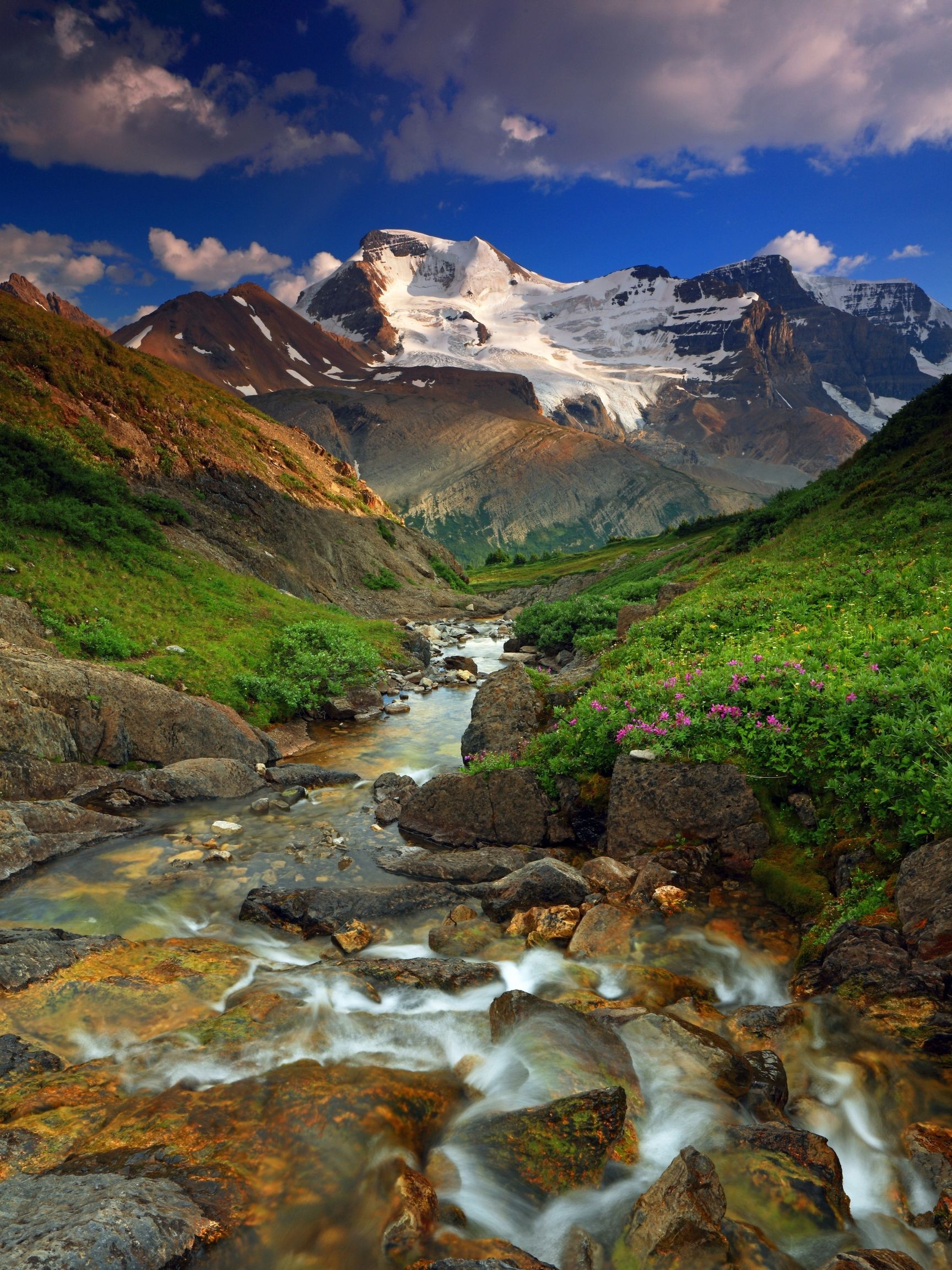 Length: 9.3 km
Duration: 3-5 hours
Elevation Gain: 522 meters
Difficulty: Moderate
Best Time To Go: July – September
Parking: Wilcox Pass Trailhead
One of our favorite Jasper hikes! Wilcox Pass offers mesmerizing glacial views over the Columbia Icefields and towering mountains. The hike gains a pass across from Mount Athabasca and Andromeda, two of the tallest mountains in the Canadian Rockies, and provides amazing views.
Since it sits on the border between Banff National Park and Jasper National Park, it is best to stay near the Columbia Icefield or drive between Jasper and Banff.
Hikers can also expect a nice smattering of wildflowers or the chance to spot mountain goats and bighorn sheep. Plus utterly mind-blowing views of the Athabasca Glacier and some of the park's largest peaks. The scale here is mind-boggling.
---
Opal Hills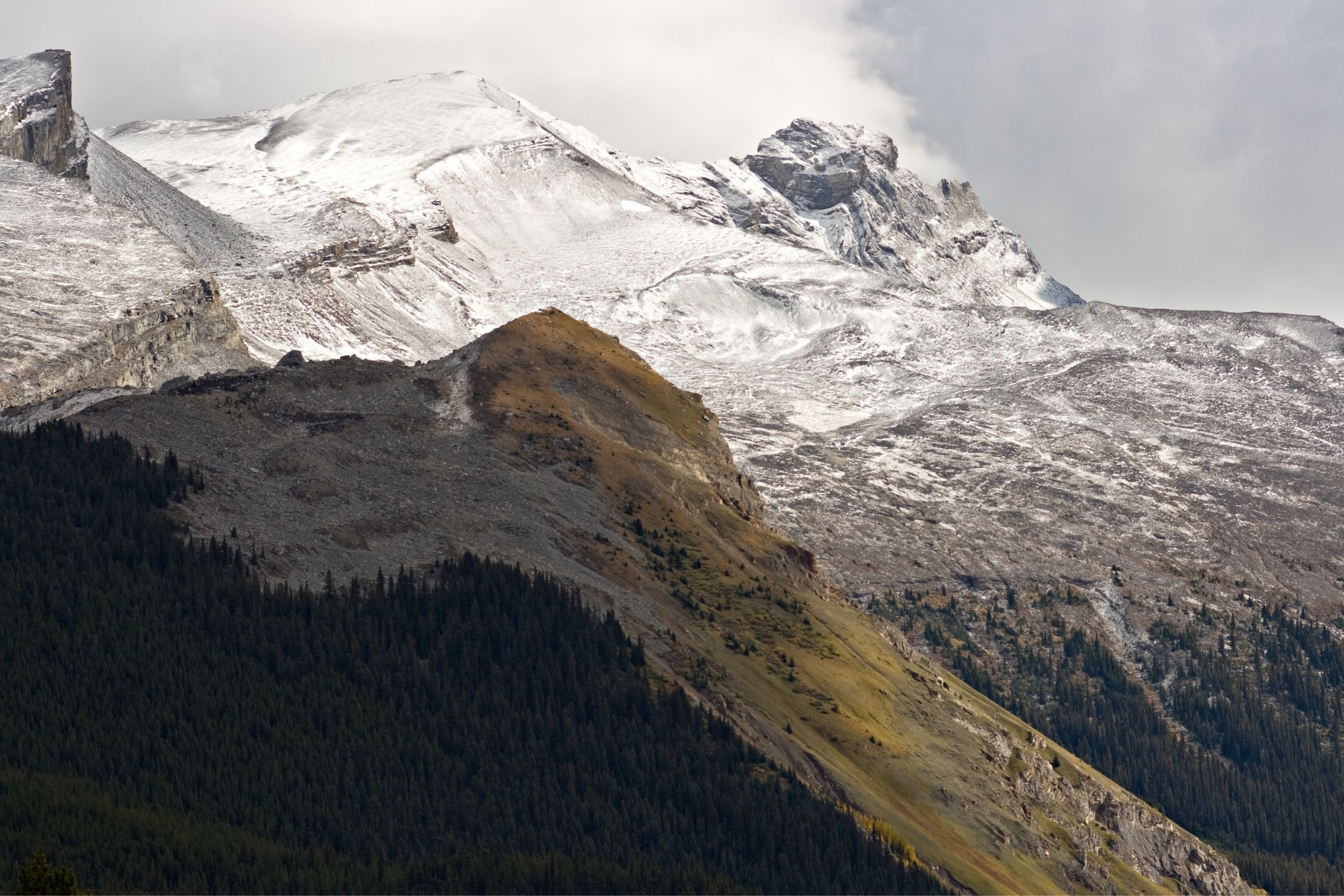 Length: 7.9 km
Duration: 2 – 4 hours
Elevation Gain: 520 meters
Difficulty: Moderate
Scrambling Involved: No/Yes
Best Time To Go: Summer (June – September)
Parking: Maligne Lake Parking
Similar to Bald Hills, Opal Hills offers a different perspective in the Maligne Lake region. This hike is steeper and spends more time in the trees with less Alpine, but it's a trail locals love for wildflowers and a lack of crowds.
If it's wildflower season, this hike is a real standout as there is a decent amount of wildflowers in the meadows. Granted, you can find wildflowers everywhere. There is sunlight when they're in season!
Compared to Bald Hills, which provides sweeping views of Maligne Lake, they're much less spectacular on Opal Hill. That being said, it is a sweeping alpine meadow that presents some opportunities for exploration.
Most notable is the unnamed peak, Opal Peak, which makes for an easy and popular scrambling objective for locals.
---
Indian Ridge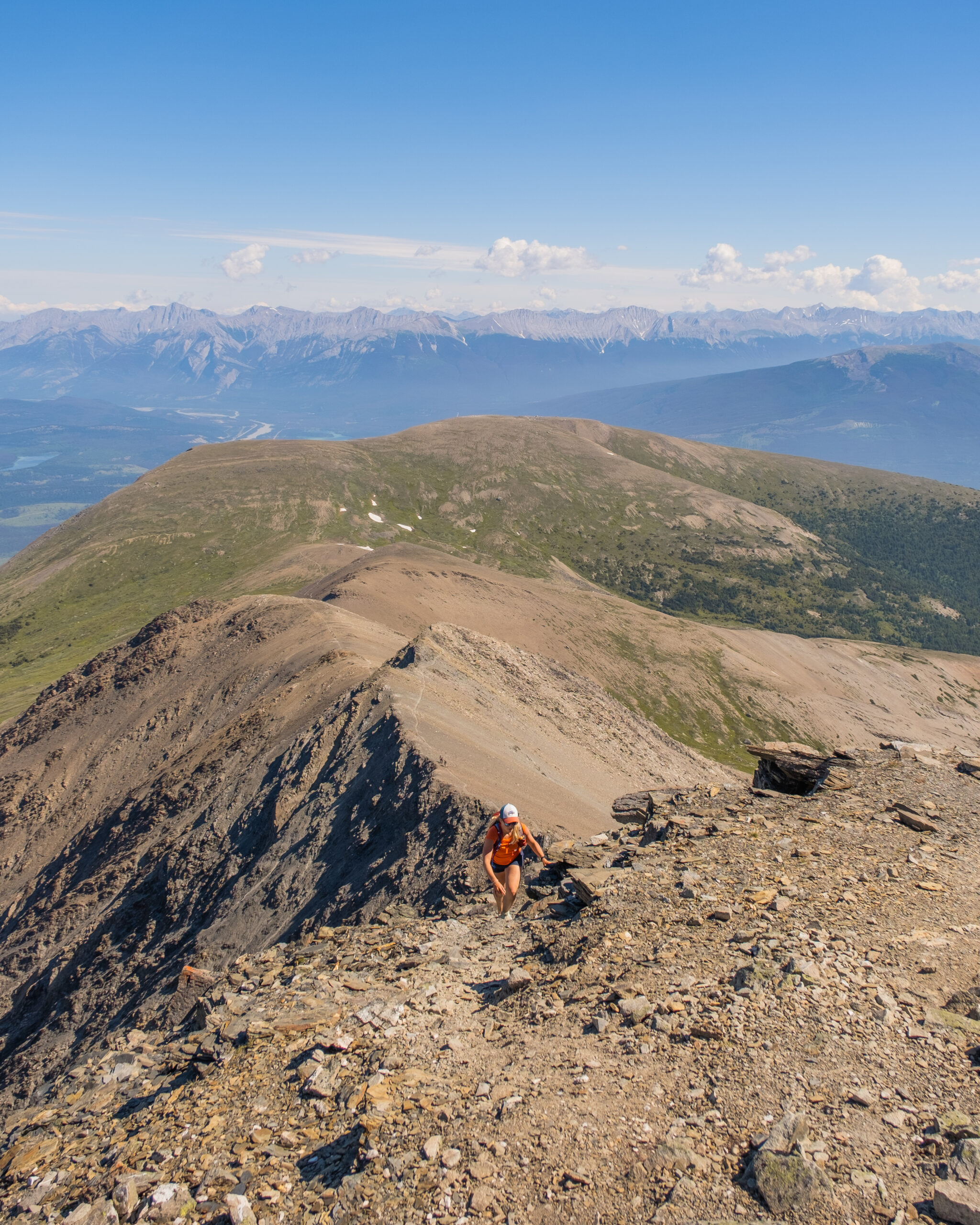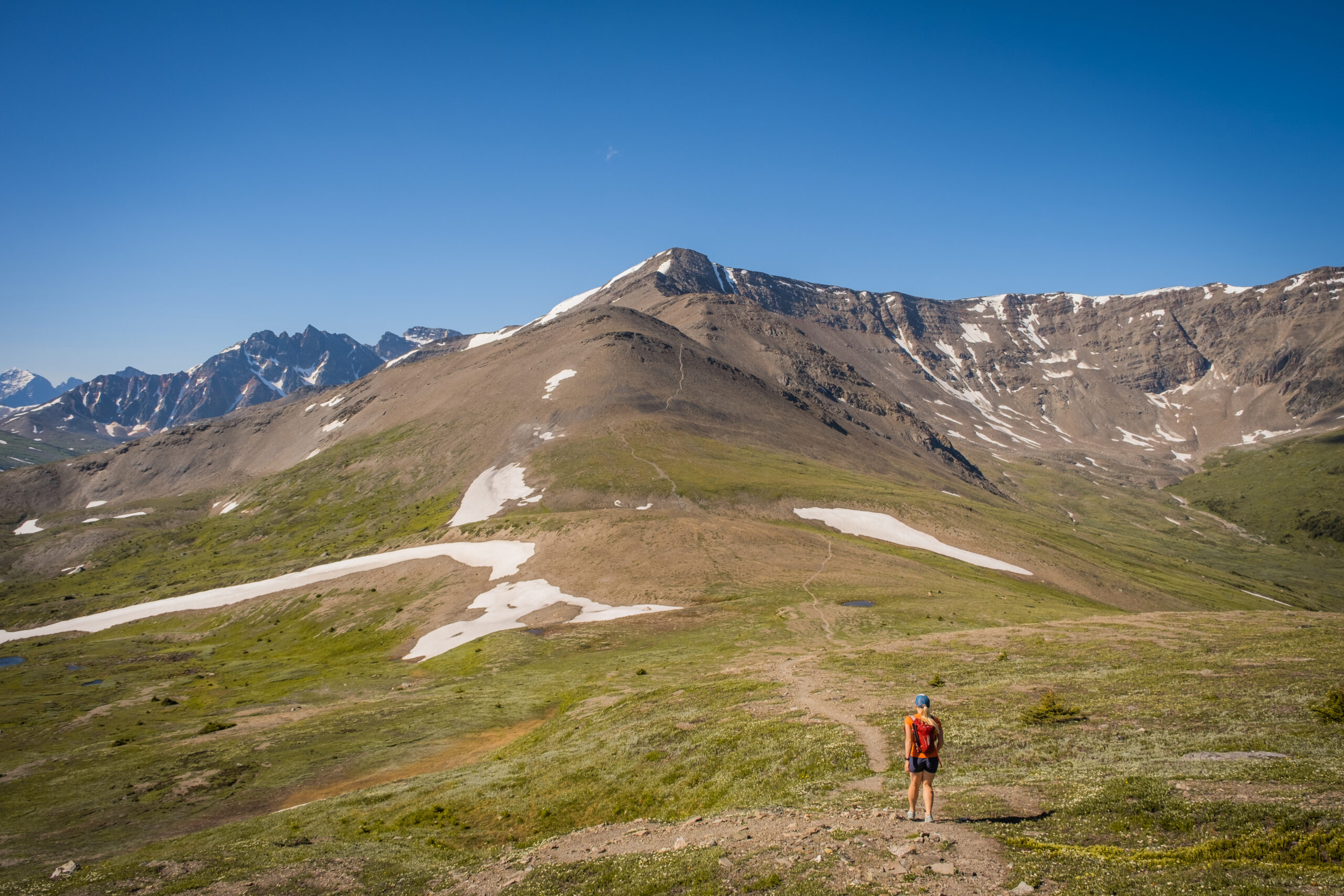 Length: 12 km
Duration: 3 – 6 hours
Elevation Gain: 821 meters
Difficulty: Difficult
Scrambling Involved: Yes (small crux to reach the ridge with slight exposure)
Best Time To Go: June – September (route up to ridge needs to be snow-free)
Parking: Jasper Skytram
If Whistler's Summit isn't enough of a workout for you, then continue on to Indian Ridge. The Skytram Indian Ridge is another 12.7 km and 950+ meters of elevation gain, but it's a beautiful hike with mild scrambling to reach the ridge.
If you have a few scrambles in the Rockies under your belt, it should be no problem! The views of Mount Robson get even better from the ridge! It should be no problem if you have a few scrambles in the Rockies under your belt. The views of Mount Robson get even better from the ridge.
The hike along the ridge is breathtaking, and it's tough to pick a direction to look with the Maligne Range, Collin Range, and Icefields Parkway visible from the ridge. If you're looking for a real challenge, you can hike up without the Jasper Skytram and gain around 1,700 meters of elevation.
---
Old Man Trail
Length: 8.4 km
Duration: 3 – 6 hours
Elevation Gain: 1,330 meters
Difficulty: Difficult
Scrambling Involved: Yes
Best Time To Go: July – September
Parking: Maligne Canyon
A popular scrambling objective around Jasper is climbing up the Old Man Trail to a sub-peak of Roche Bonhomme. It's a steep climb and better saved for those with experience and proper footwear. Please don't hike in sneakers.
Expect fantastic views of the valley down below and the town of Jasper. The route has several easy scramble sections that require navigating. We have not done this scramble yet, but we hope to soon!
---
Pyramid Mountain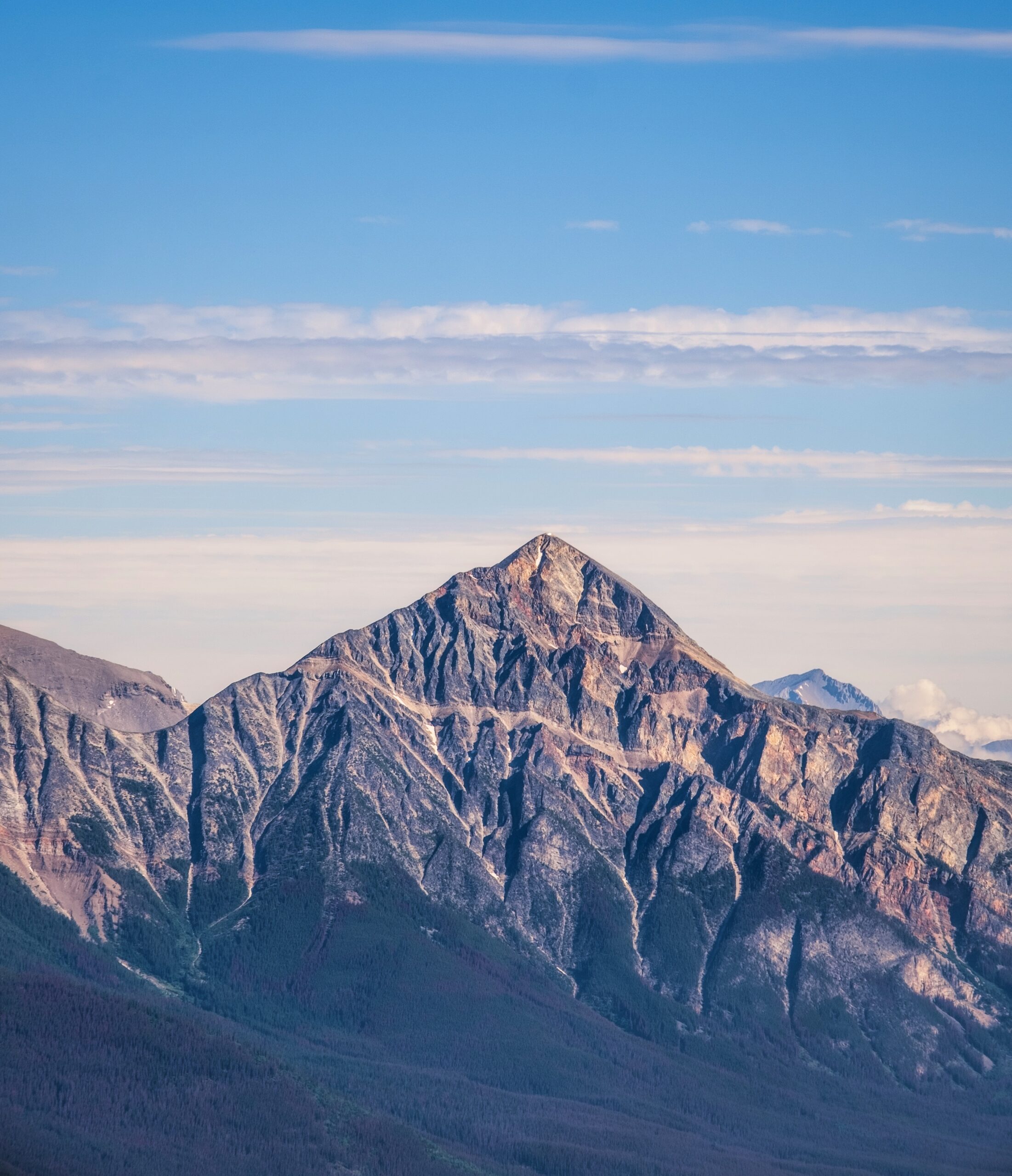 Length: 31 km
Duration: 8 – 12 hours
Elevation Gain: 1,580 meters
Difficulty: Difficult
Scrambling Involved: Yes
Best Time To Go: July – September
Parking: Pyramid Lake
Pyramid mountain towers over Jasper and is a beautiful sight to behold. If you're up for a long day hiking, consider putting it on your list of things to do in Jasper! It's a 31km trail and over 1,580 meters of elevation gain – so it's not for the faint of heart!
You should be experienced with long day hikes if you attempt this one. You can bike the first 11km on a fire service road, which cuts out a significant portion of time there and back. The back is the real highlight as it's mostly coasting downhill!
---
Multiday Jasper Hikes / Trail Runs
---
The Skyline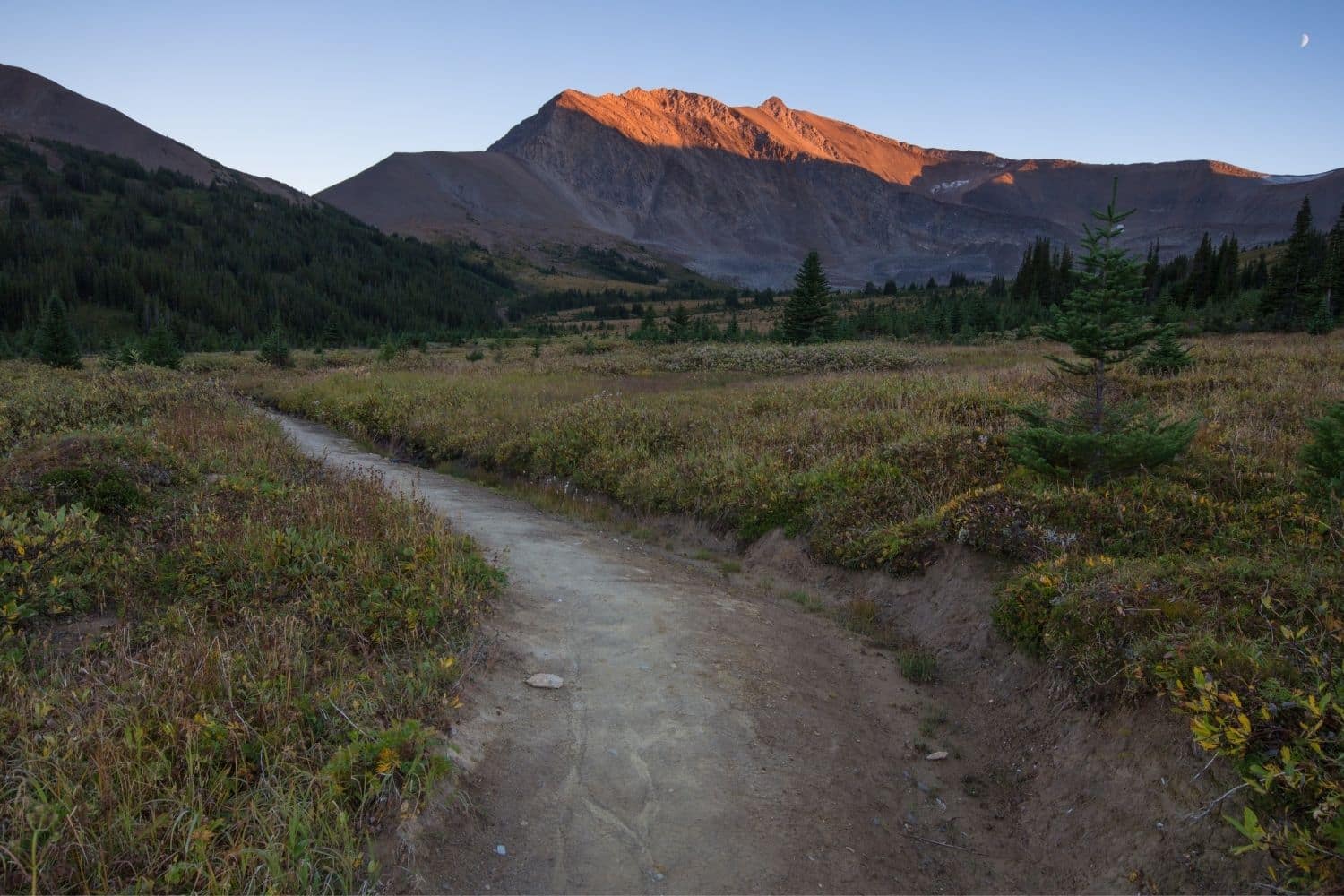 Length: 46 km
Duration: Multiday
Elevation Gain: 1380
Difficulty: Difficult
Scrambling Involved: No
Best Time To Go: July – September
Parking: Maligne Lakeshore
This is arguably one of the best hikes in Jasper, but at nearly 50km, it's best done as an ultra trail run or multiday backpacking trip. On top of that, it's a point-to-point trek, so it requires some planning.
It's a breathtaking trail that crosses over several mountain passes and stays at an elevation from Maligne Lake to the Maligne Canyon. The views are surreal, and there is little wonder why this is a world-famous backcountry trip.
The views and landscapes along this trail are a sight to behold, and you're likely to find plenty of space on the trail.
---
Tonquin Valley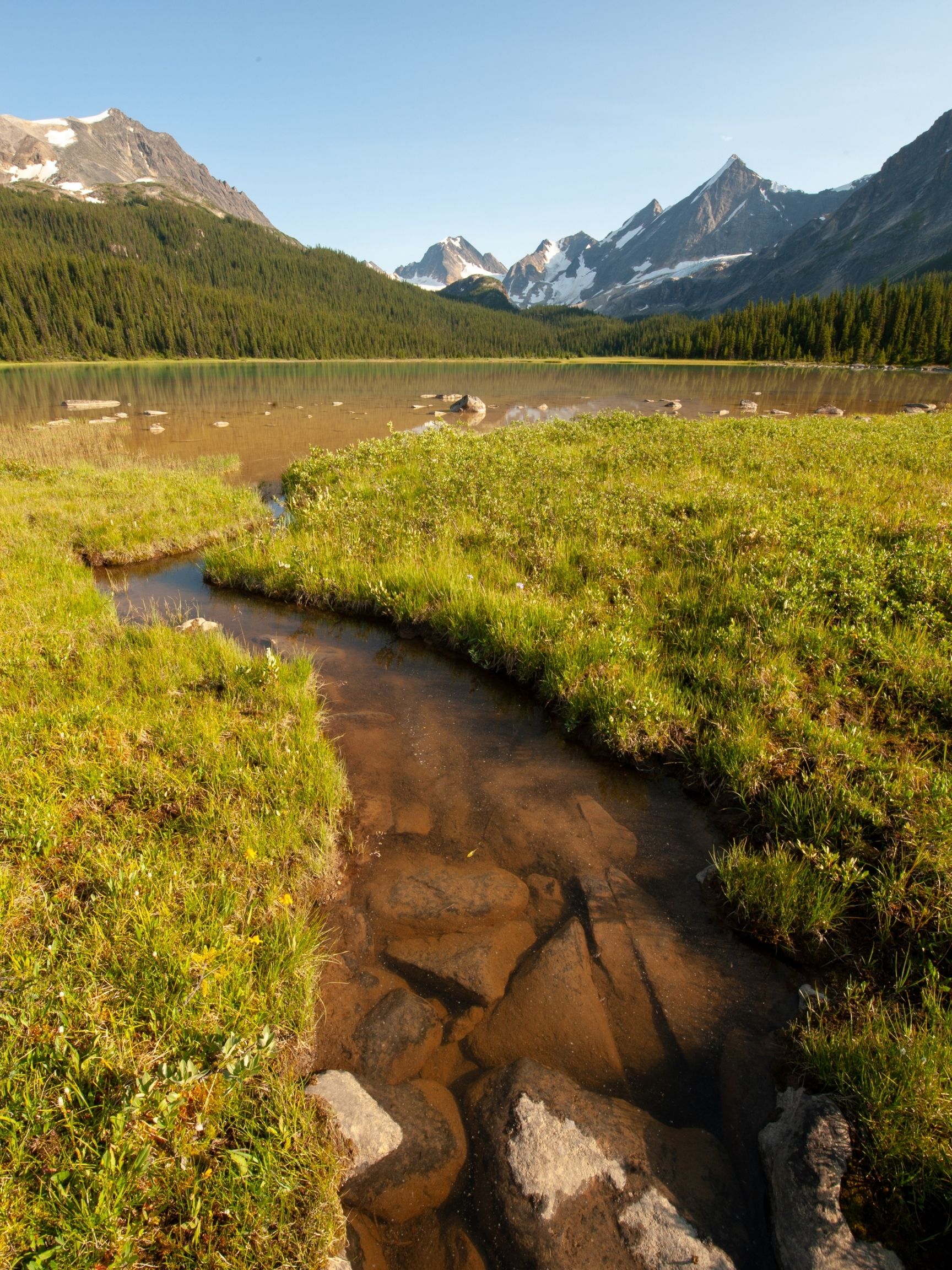 Length: 44 km
Duration: Multiday
Elevation Gain: 500 – 700 meters
Difficulty: Moderate Backcountry Tip
Scrambling Involved: No
Best Time To Go: Late July to September
Parking: Astoria Trailhead
This is a horseshoe-shaped point-to-point hike that presents a multitude of options for exploration. It takes hikers deep into the Tonquin Valley, where they're surrounded by giant peaks and alpine meadows. It could also be done as a run in one day, but we'd recommend spending a few nights with all the possibilities for exploration in the valley.
Be warned that mosquitos in the early summer can be brutal! We've seen multiple trail reports about hikers having to turn around due to the severity. It's fairly obvious, too, as campsite reservations are easy to make for the worst dates.
---
Berg Lake Trail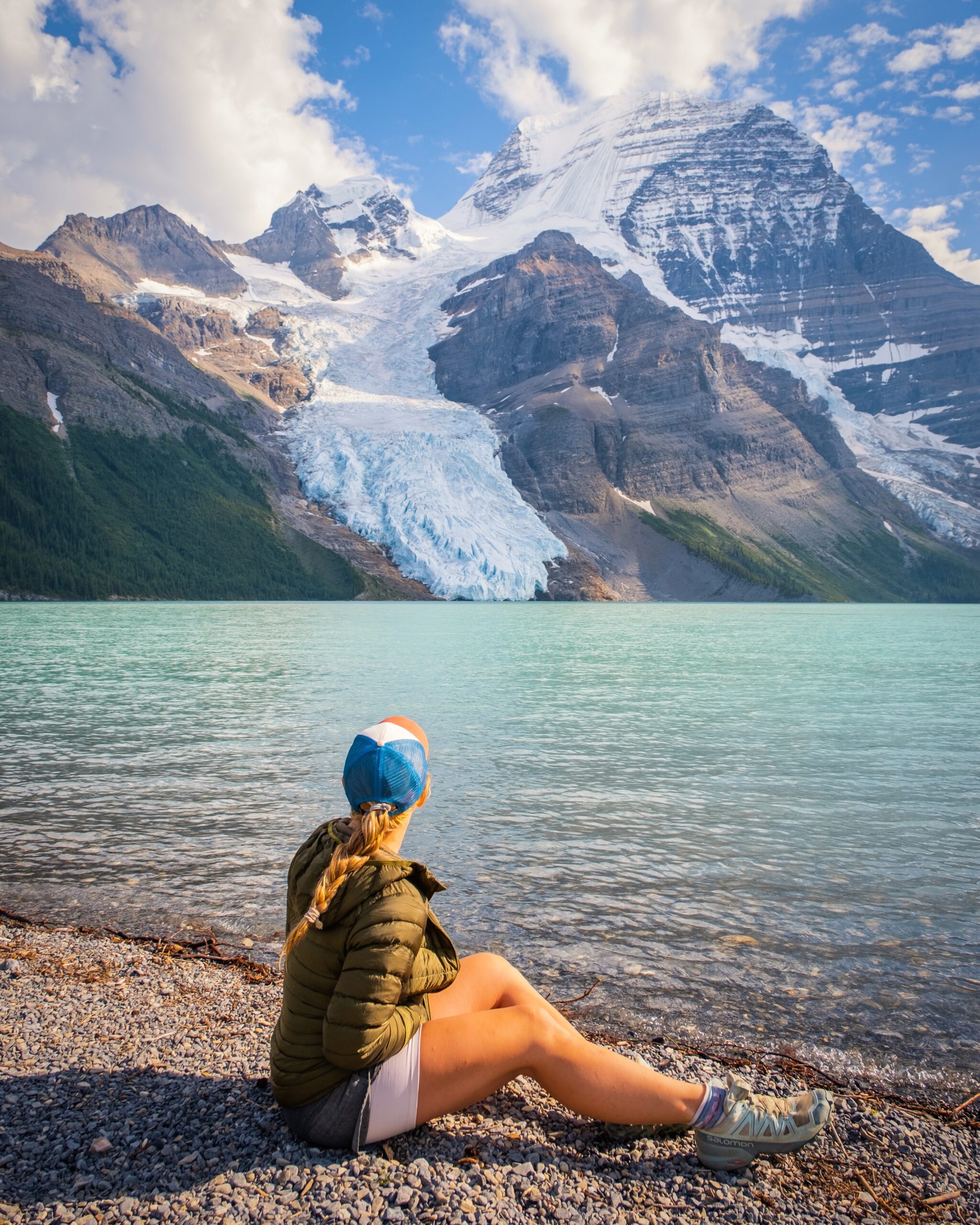 Length: 42 km
Duration: Multiday
Elevation Gain: 1,509 meters
Difficulty: Difficult
Scrambling Involved: No
Best Time To Go: July – September
Parking: Berg Lake Trailhead
While the Berg Lake trail is not in Jasper National Park, a hike along the trail highlights many visiting Jasper. It's hugely popular, and to score a campsite along the trail in the summer months is considered lucky as they are in high demand.
Towering to just a tick shy of 13,000 feet, Mount Robson is the tallest mountain in the Canadian Rockies, a UNESCO World Heritage Site, and resides in one of Canada's oldest parks – Mount Robson Provincial Park.
Paired with those statistics and its natural majesty, it's impossible to miss the icon of Jasper that finds its way onto photographs and artists' canvas more than the average mountain.
For experienced, fearless, and properly equipped mountaineers, Emperor Face is the most challenging way to reach the summit on the mountain's north side. Robson is well known in the mountaineering community here as a proving ground.
It's also open to multi-day campers in the summer who want to hike around Berg Lake. The park isn't open all year and consists of nearly 600 stunning, wildlife-packed acres, so check out their website for specifics.
The real show stopper is Berg Lake, with a cascading glacier that dumps right into the lake from Mount Robson's North Face. However, the hike to the lake is 21 km with 1,500 meters of elevation gain one way. Many experienced adventurers do the hike or trail run during the day, but it should not be taken lightly.
---
Gear We Recommend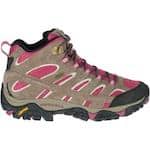 Many hikers will enjoy the security, comfort, and value in the Merrell Moab II. It's a great beginner hiking boot.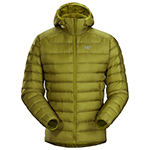 Arc'teryx Cerium is our pick for the best down jacket. It's incredibly light, and we bring it on almost every hike in the Rockies.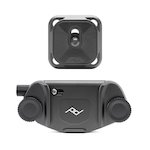 This nifty clip from Peak Design secures a camera to my backpack strap for easy reach. No more digging in the backpack!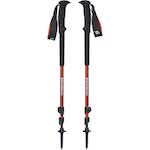 A pair of durable and lightweight hiking poles are a great asset on the hiking trail.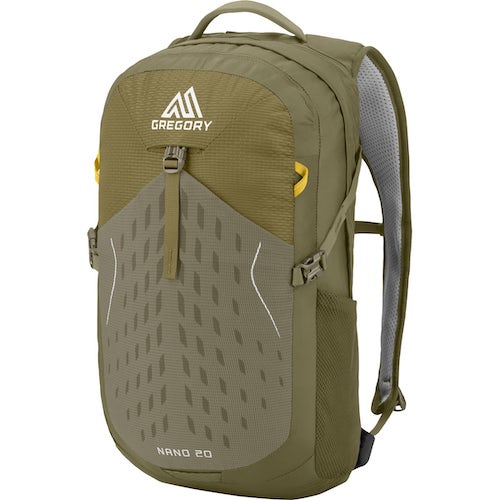 20L feels like the ideal size for quick hikes and scrambles. We love the Nano from Gregory with a hydration reservoir.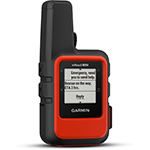 There is not much cell service in the Canadian Rockies. In case of emergencies, we carry an emergency beacon with GPS.
---
Hopefully, this list of the best hikes in Jasper helps determine where to go!
If you have any other questions, leave a comment or see our Canadian Rockies travel guide for more articles about photography spots, lakes, hikes, and everything else.
---
Plan Your Trip to the Canadian Rockies
↓ Join the community ↓
The Banff Blog Facebook Group is your headquarters for the Canadian Rockies' travel advice and information. Including hike info and off-season travel information. This is also where you can meet one another when you need adventure buddies.