Rawson Lake is a beautiful glacier lake suitable for a wide range of abilities and when combined with Sarrail Ridge it makes for a quick classic hike in the Canadian Rockies. The views in particular from Sarrail Ridge are stunning, but you'll have to put in plenty of work. A climb up from Rawson Lake crosses prime grizzly habitat and is a bit of a slog up a steep avalanche shoot.
For the less adventurous the hike up to Rawson lake is a great beginner hike in Kananaskis Country. It skirts around Lower Kananaskis Lake and crosses a waterfall before ascending 300m to the enchanting Rawson Lake. If the bugs aren't bad it's the perfect spot to enjoy lunch before heading back down.
See More:
---
How to Hike to Rawson Lake & Sarrail Ridge
Rawson Lake and Sarrail Ridge are often combined as the hike up to Sarrail Ridge go around and up above Rawson Lake. It's a gorgeous hike and one of the most rewarding views in the region for the amount of work required. This makes it one of the most popular hikes around Kananaskis and Peter Lougheed Provincial Parks.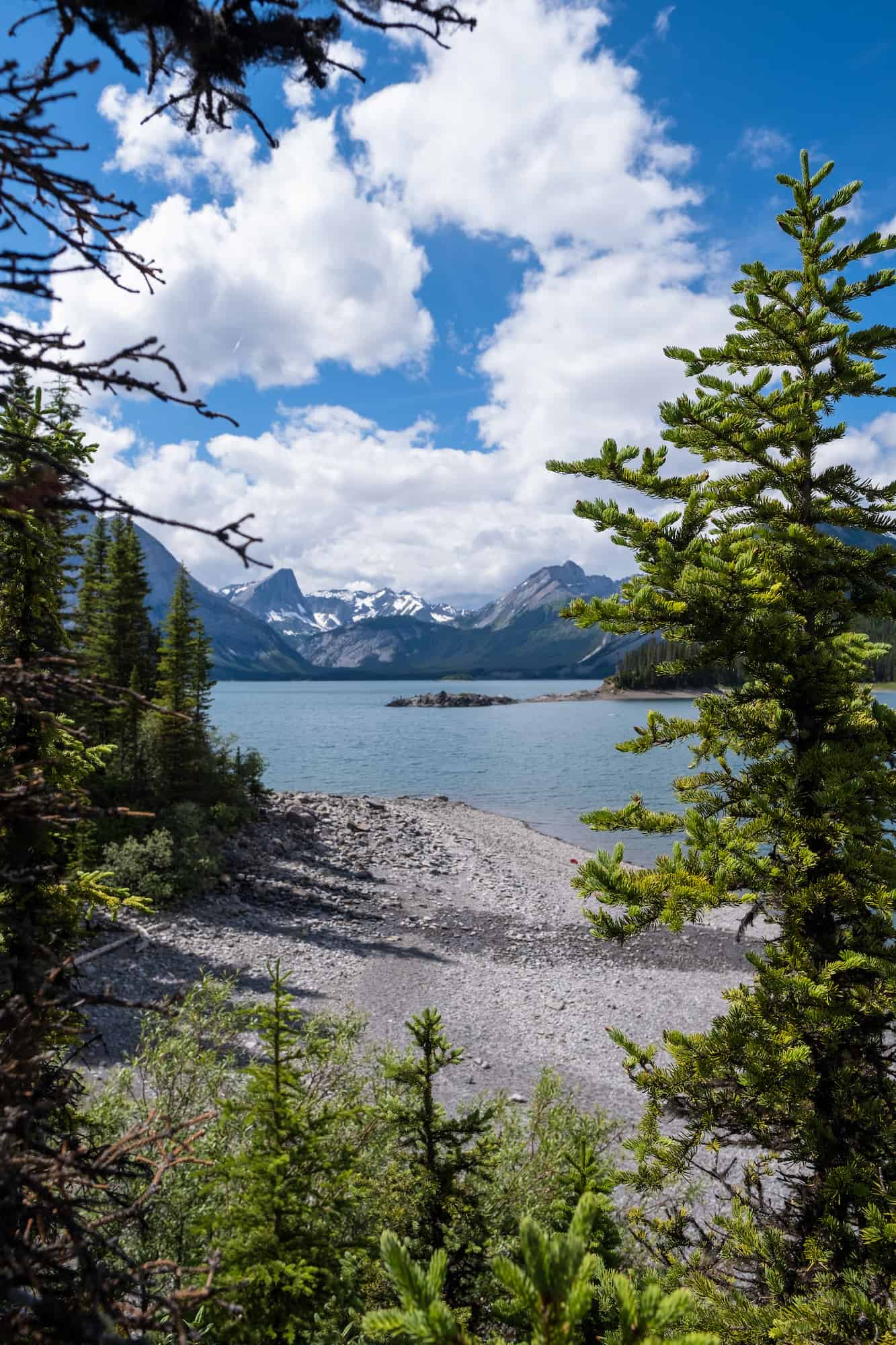 The hike starts at the Upper Kananaskis Day Use Parking lot. From there you walk through a wooded trail along the lake, catching glimpses of the stunning water and nearby Mount Indefatigable.
For the first major site come soon as you cross a bridge over one of the better waterfalls in the region. Not long after the waterfall you depart from the loop around Upper Kananaskis Lake and head for Rawson lake.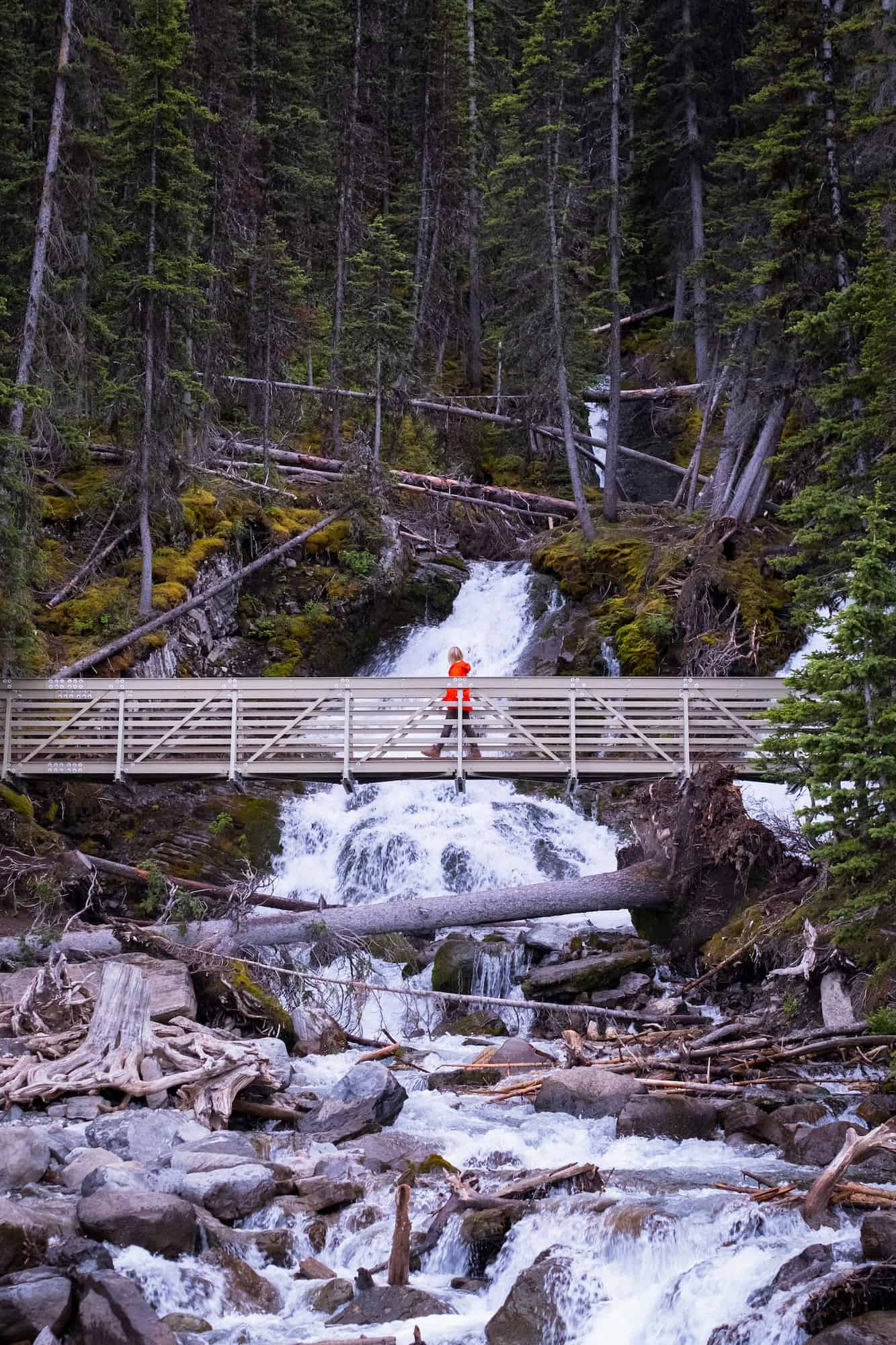 This section is a slight uphill gain of 300 meters over 5km that winds back and forth through the woods.
It's a really lovely section of the old forest that's peaceful if you have it to yourself, we did. It takes about a half-hour from Upper Kananaskis up to Rawson Lake, maybe if an hour if you take your time.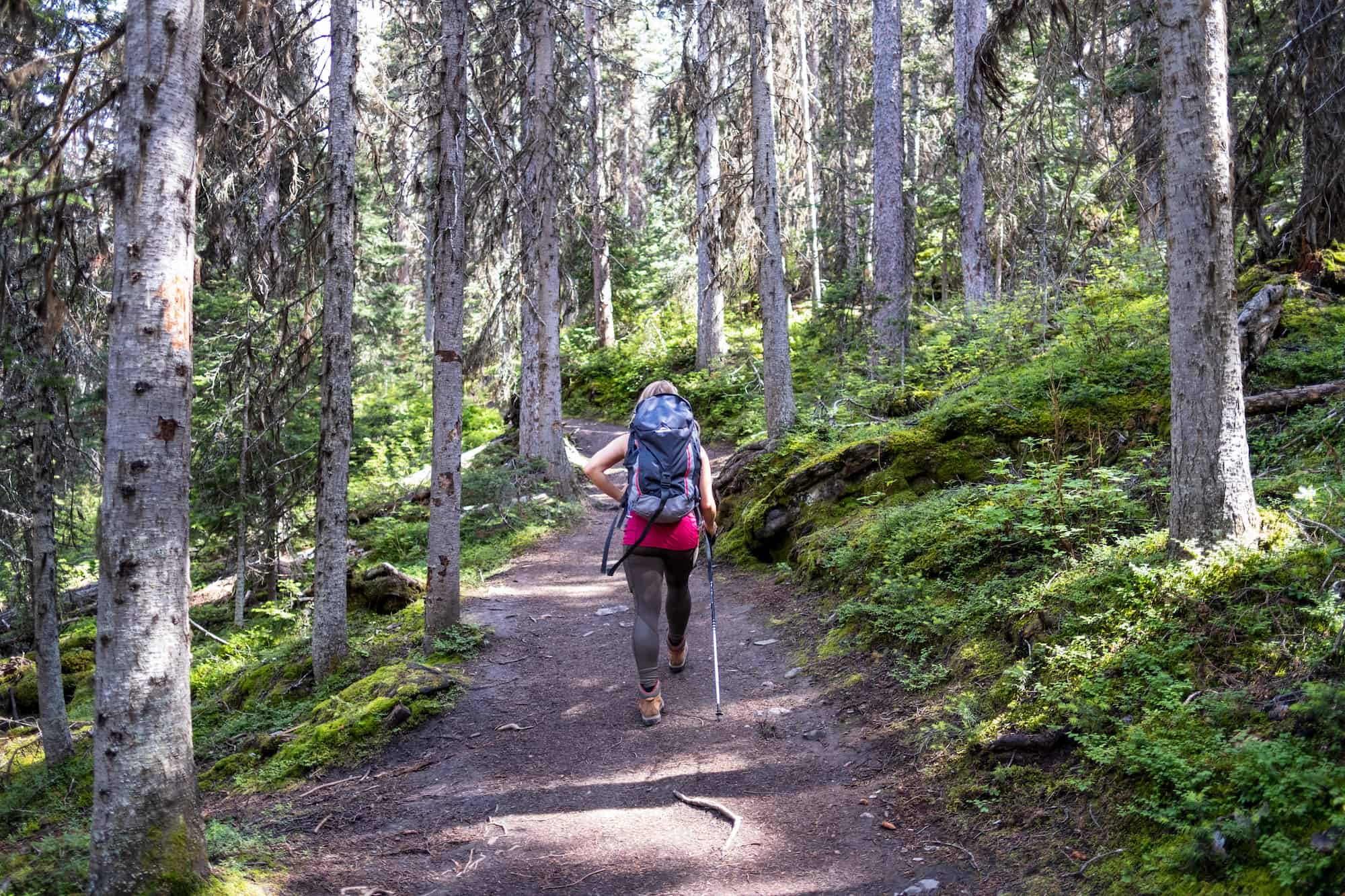 Once you reach the Rawson Lake you're in for a real treat. The lake is one of the most beautiful we've seen in Kananaskis and the rock wall of Mount Sarrail above is humbling. There are several paths that lead around the lake with plenty of places to sit and enjoy the views or have a small bite to eat.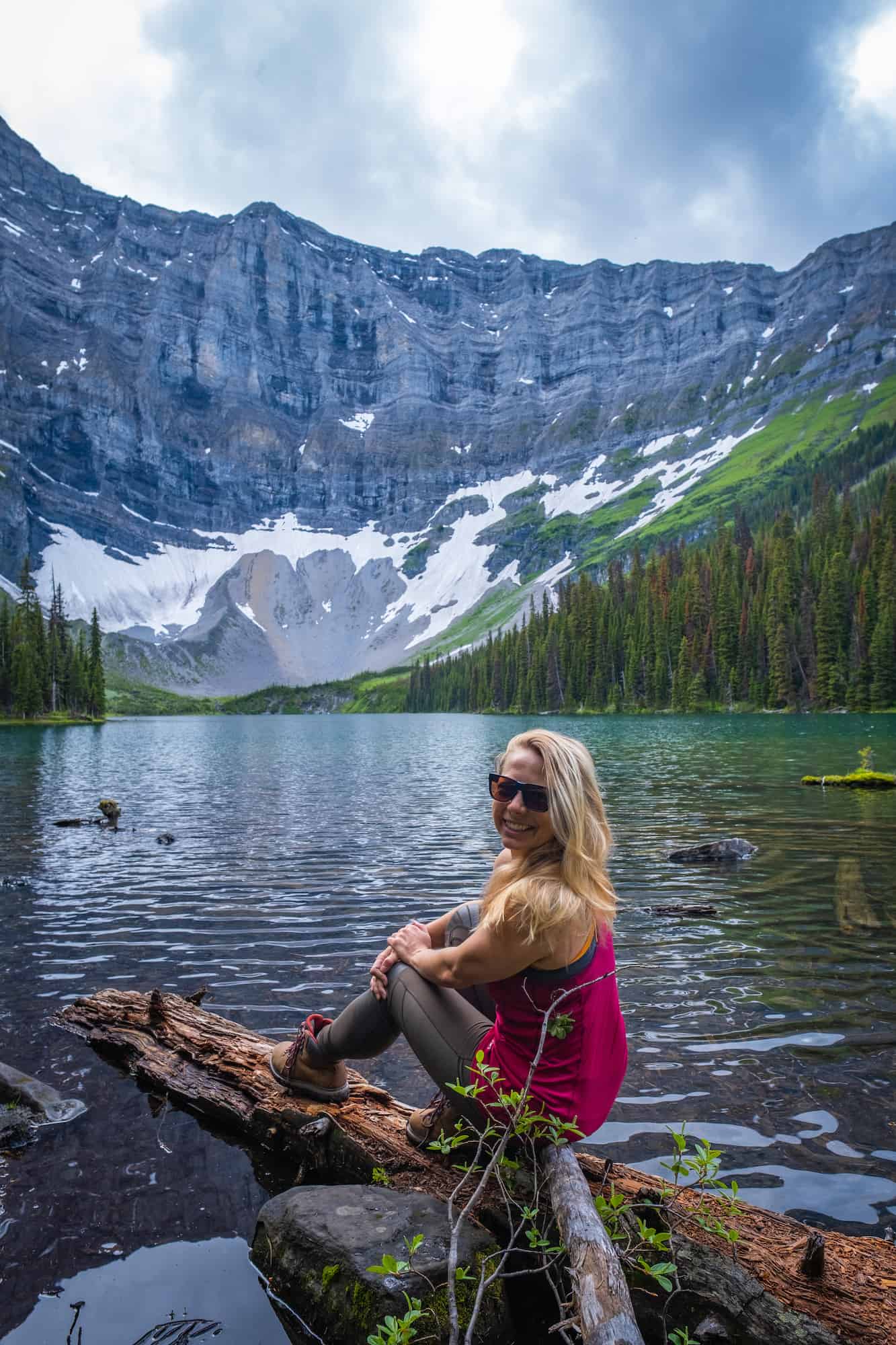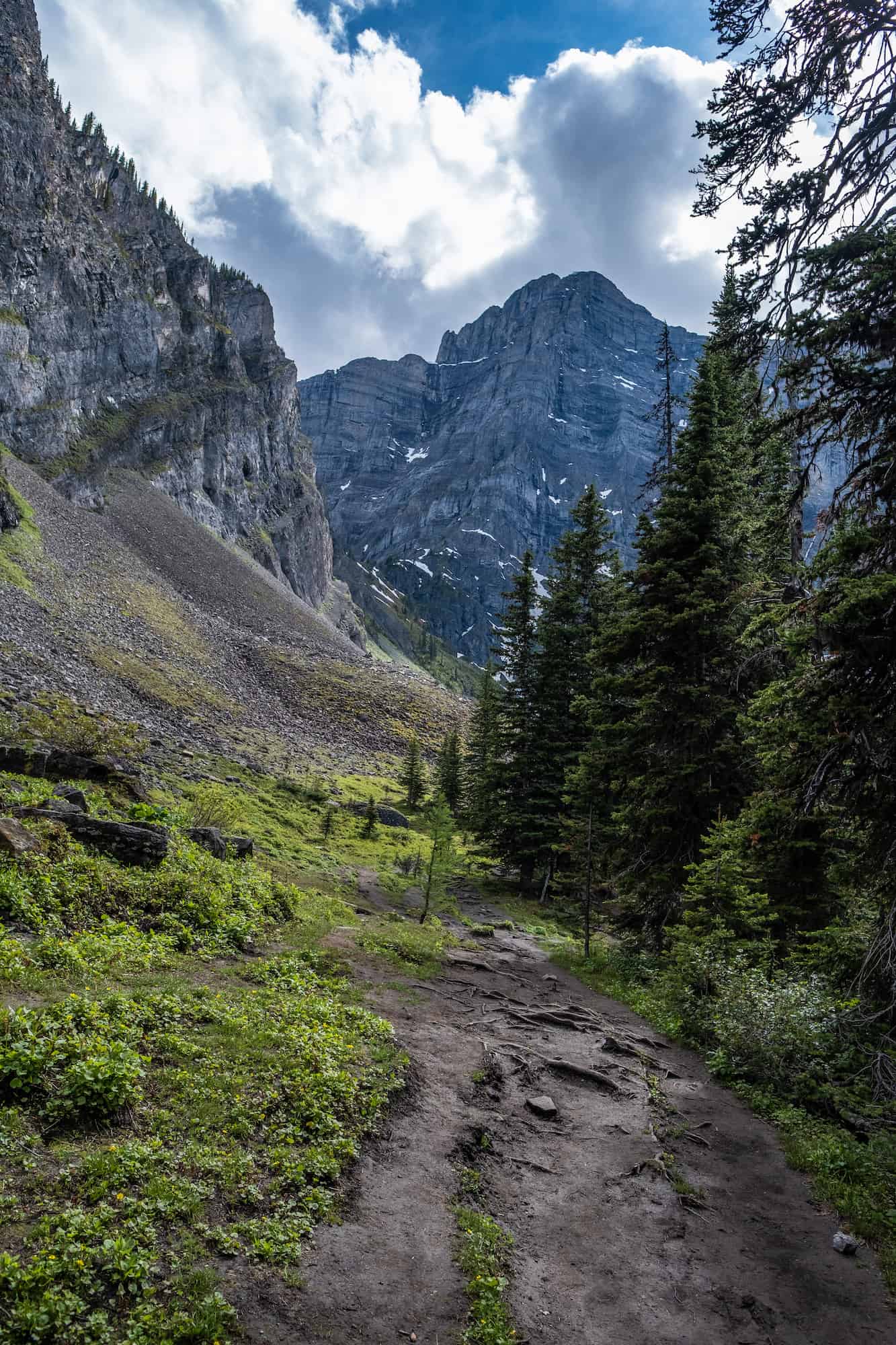 If you're continuing up to Sarrail Ridge the trail winds around the Lake to the Southeast before climbing the ridge to the Northeast. The ridge climb is a bit of a slog and goes straight up avalanche shoot and prime grizzly bear habitat.
It's a steep section and a pole is highly recommended. We climbed late in the afternoon and saw multiple tracks from ill-prepared hikers sliding down the trail. It's not quite a scramble, but those not sure-footed may find themselves on their hands at a few sections as it is very steep.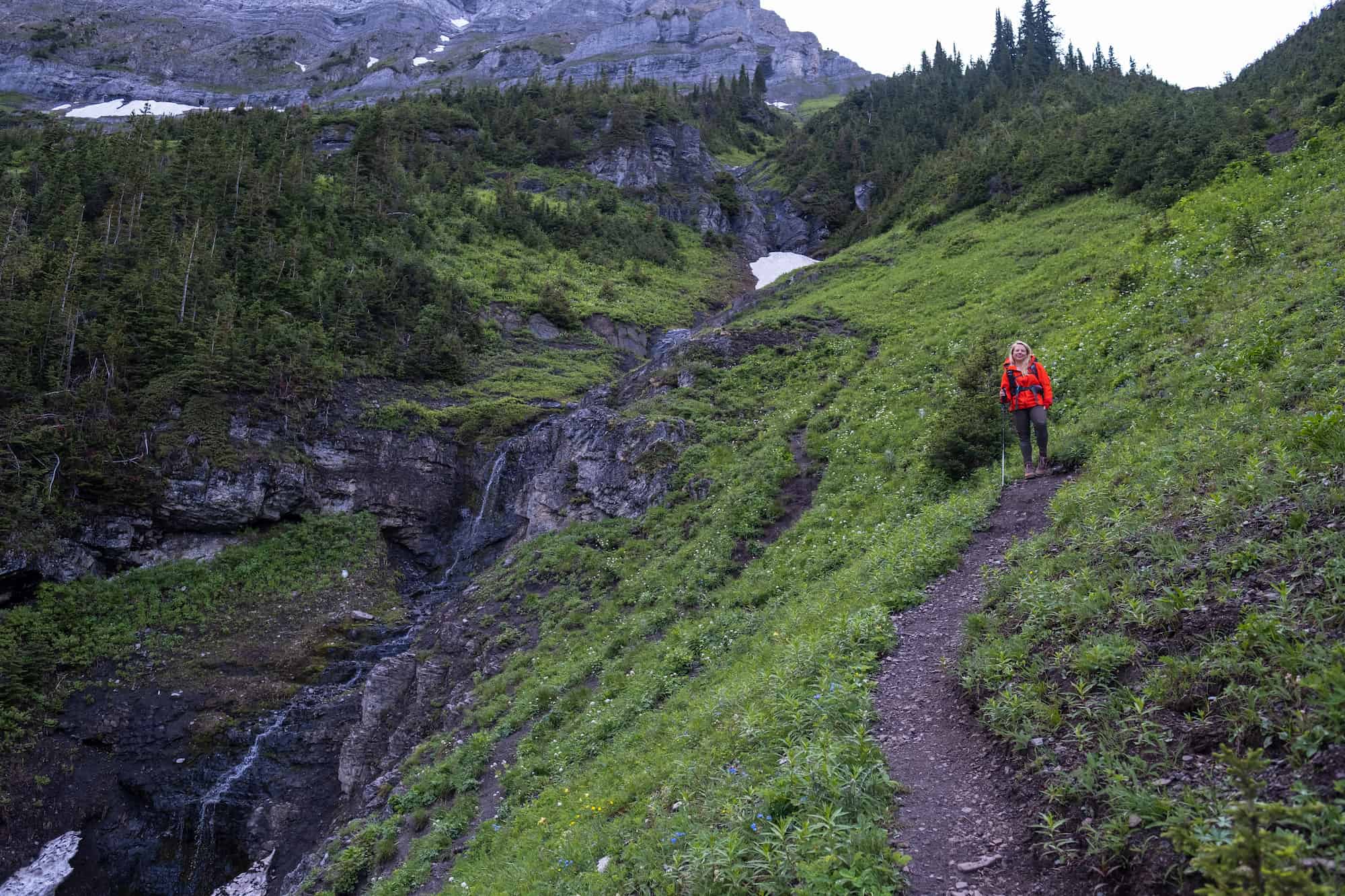 At the top of the path, you reach the ridge which provides unreal views. Once you reach the top of the pass you can look out over Upper and Lower Kananaskis Lakes and Mount Indefatigable.
It's a breathtaking view and probably one of the best for the in Kananaskis for the amount of energy involved. We spent over an hour on the ridge exploring, taking photos, and enjoying the view. Altogether it made for another beautiful evening in the mountains.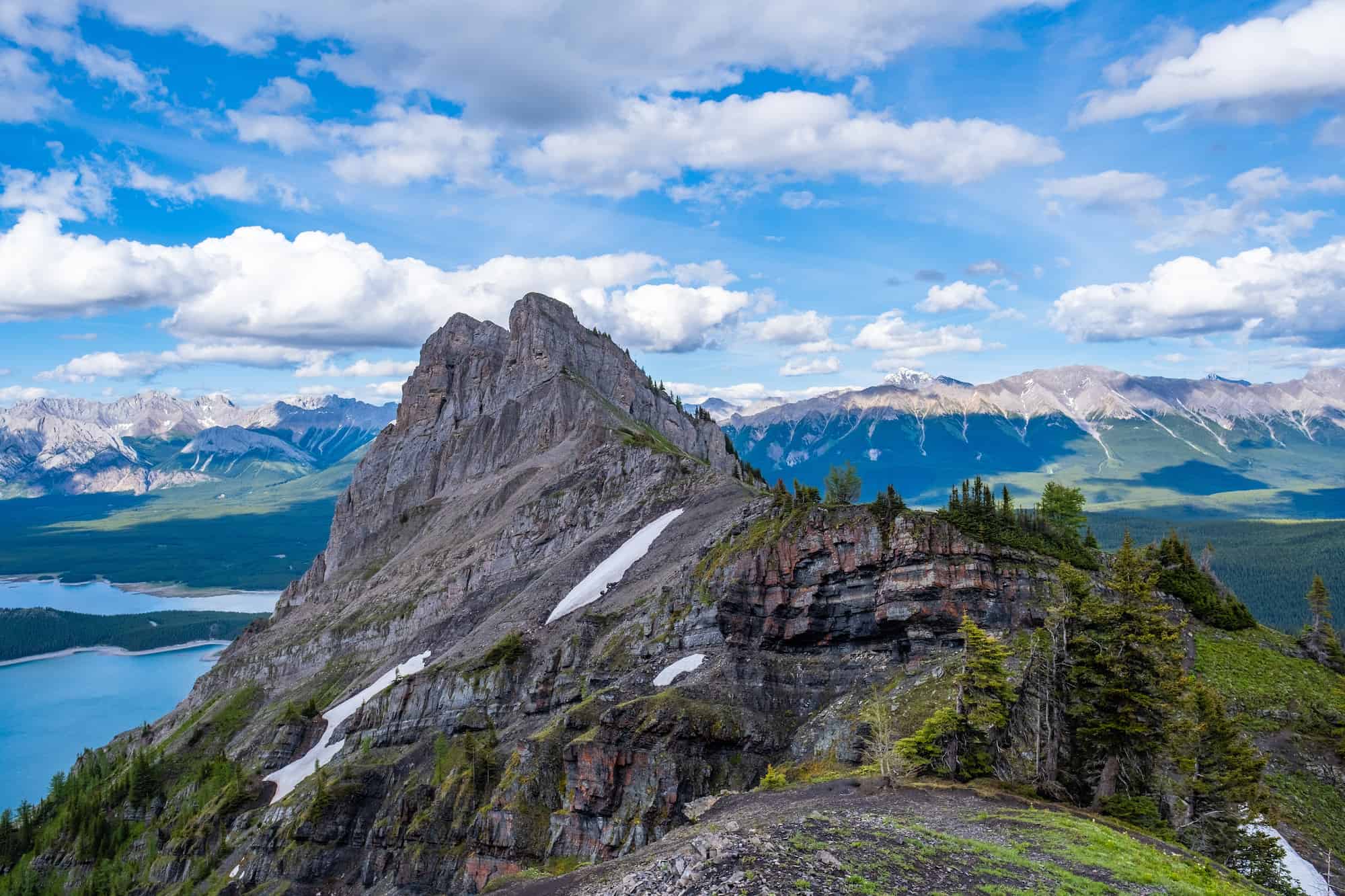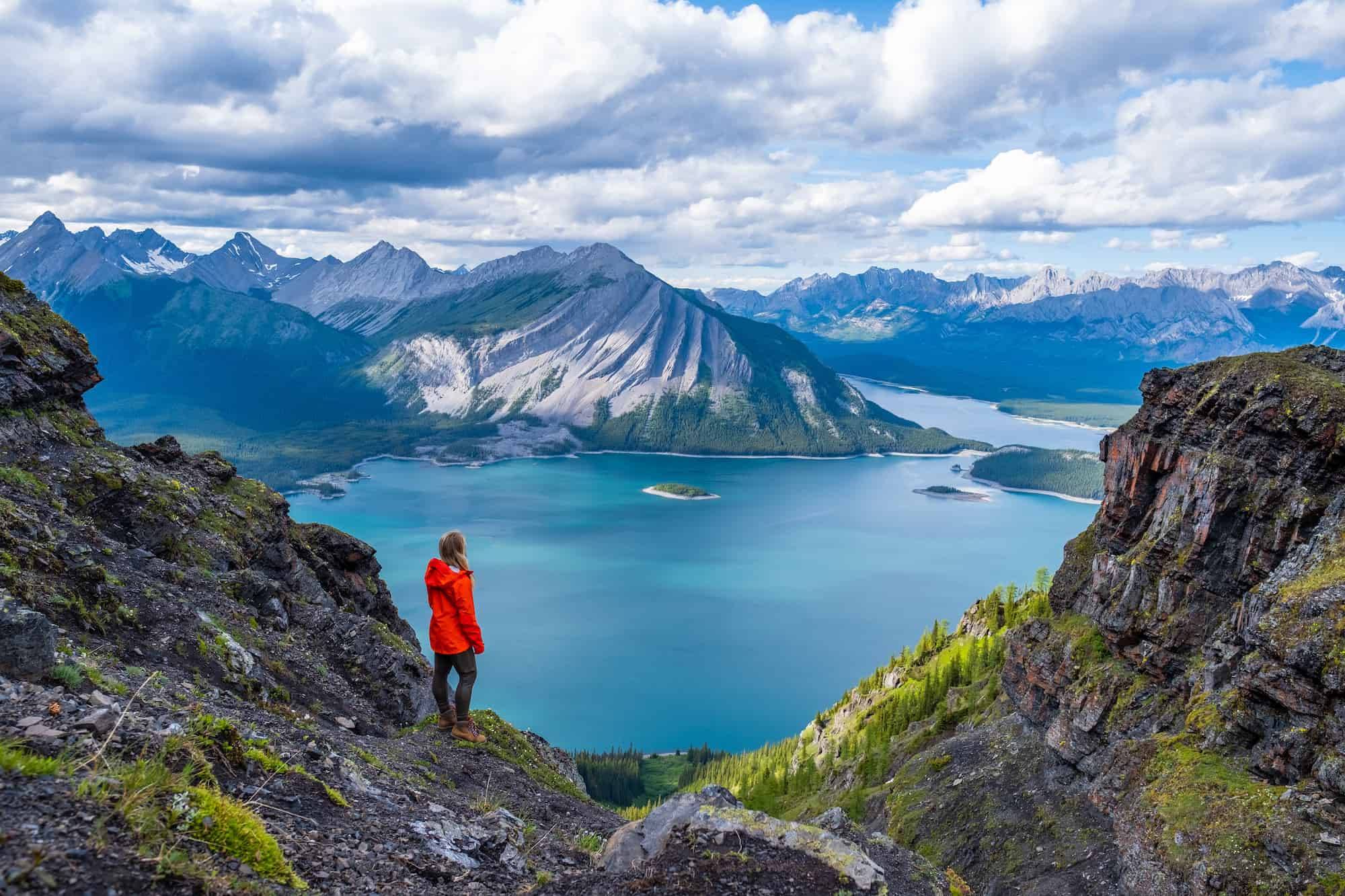 ---
Rawson Lake Hike Duration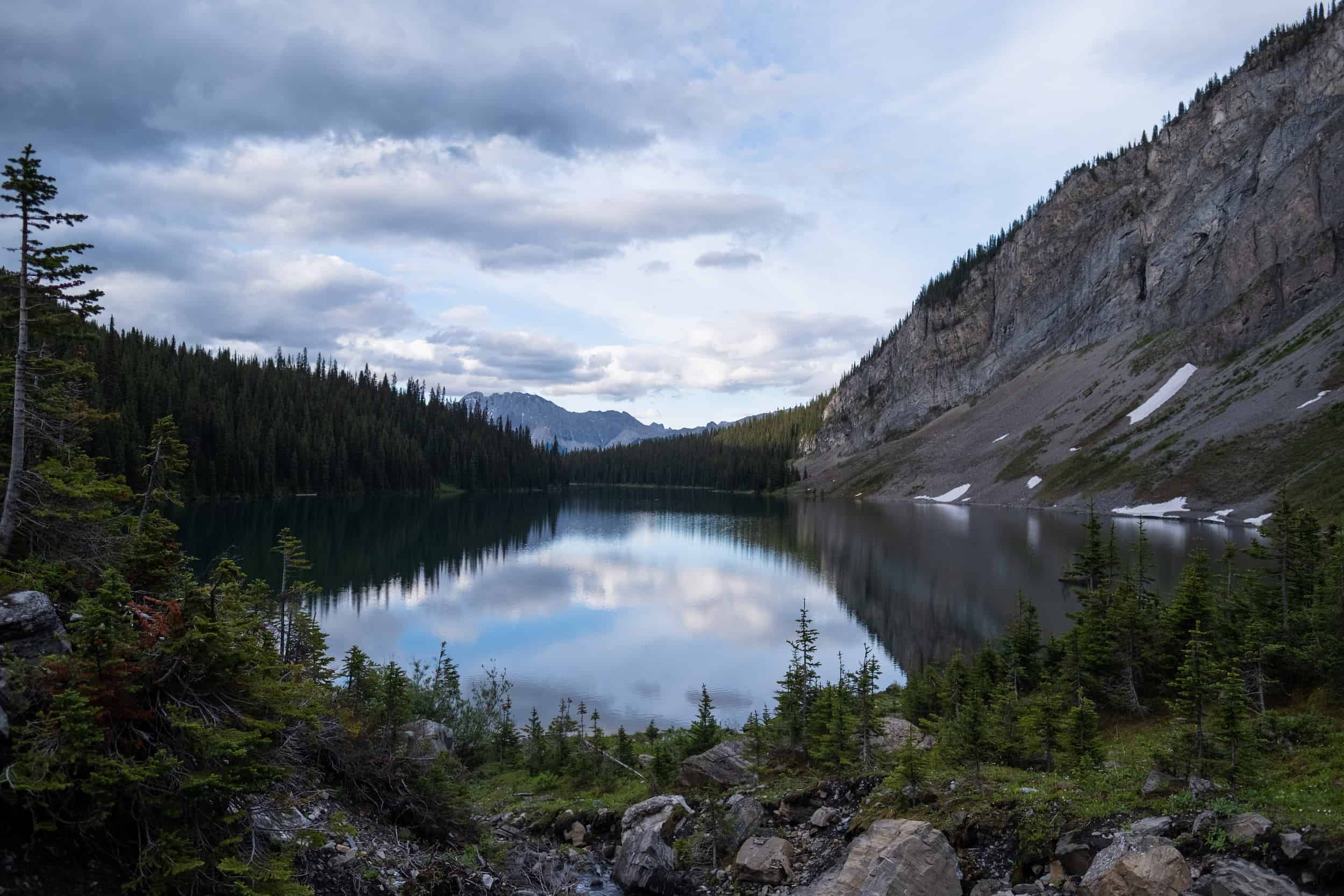 Rawson lake took us just under 45 minutes from the car park and a half hour back down. That was at a pretty good pace with some miles under our legs this summer.
Most people should expect a two hour to three-hour round trip hike with a bit of time at Rawson Lake. It's a really nice outing and combined with a larger day or for a nice morning/evening.
---
Sarrail Ridge Hike Duration
To reach the ridge took us about an hour and a half from the parking lot. You climb around 670m in elevation over 5 kilometers. The majority of the hike up to Rawson Lake is pretty easy, but the ascent up to the ridge is a steep climb. I'd say the average time from car to summit is a little over two hours, but it all depends on the hiker.
The round trip took us four hours and we spent over an hour on the ridge enjoying ourselves and taking photos. I would say the hike can be done in under three hours (fast pace), with an average of four to five.
---
How Hard is Rawson Lake Hike?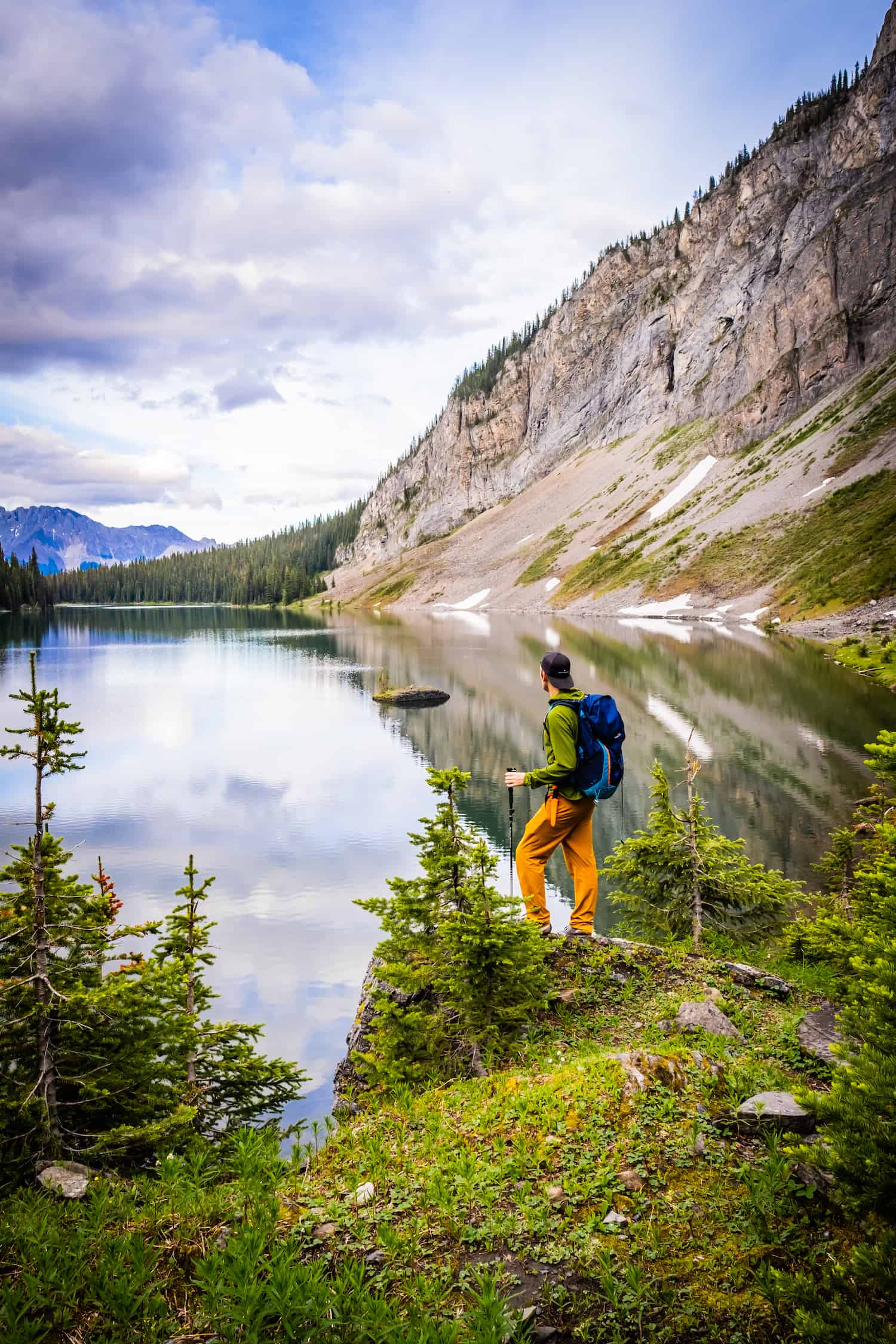 The Rawson Lake hike is easy to moderate and should be appropriate for hikers of all levels. There is some elevation gain at around 300m so you should be able to walk uphill for several kilometers. Along the trail are no technical sections and it is in good condition.
---
How Hard is Sarrail Ridge?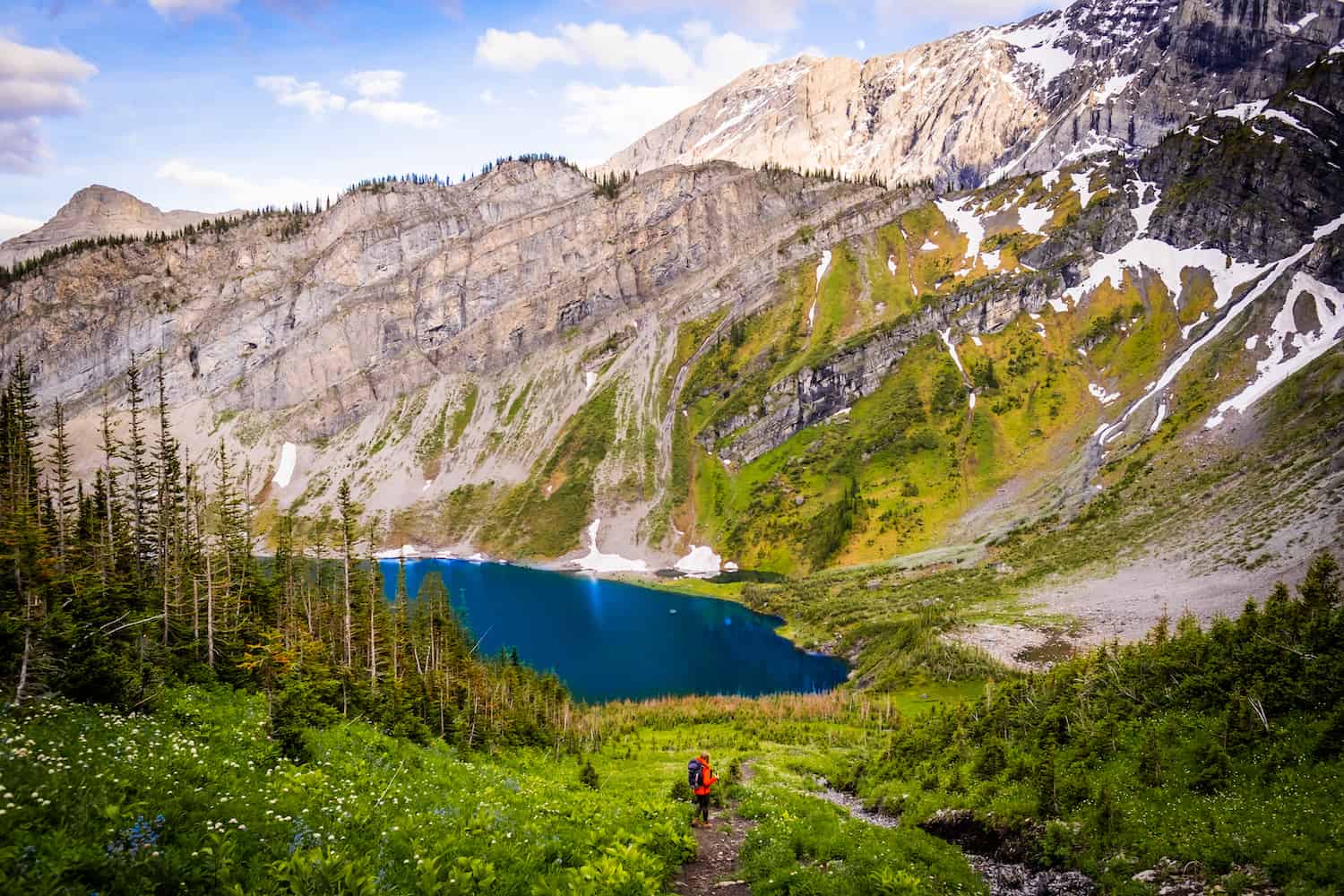 This is rated as a difficult hike from many of the Apps including Alltrails. We found it to be very physically challenging for the short ascent up the avalanche gully, but other than that it is not technical or particularly hard since it's a short section of the trail. There is one small section that requires a slight scramble over a few rocks, but nothing more difficult than the uphill battle itself. We would agree with the difficult assessment.
---
When Can You Hike Rawson Lake & Sarrail Ridge?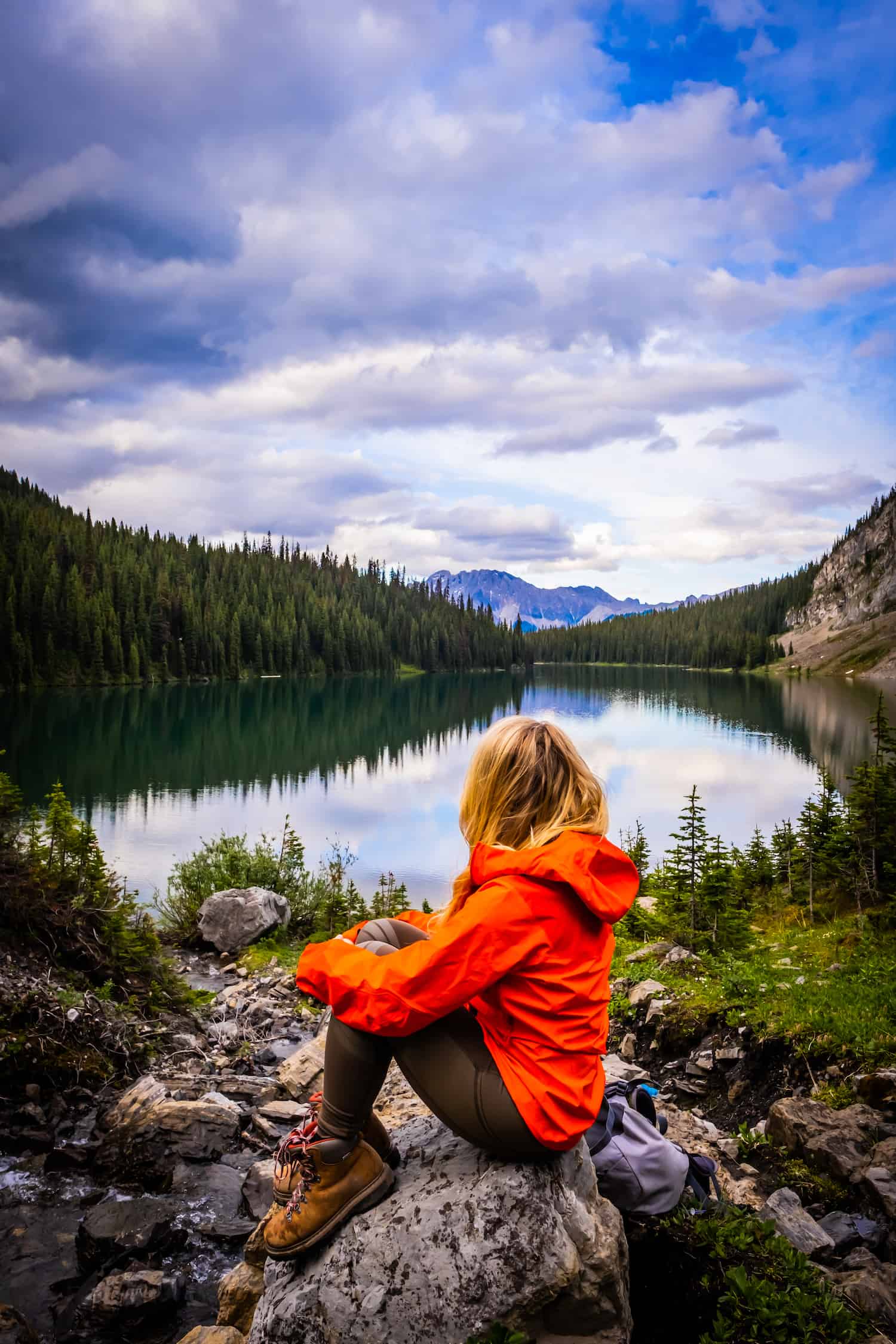 There are a couple of factors at play. Sarrail Ridge and Rawson Lake are best done in the summer months once the snow has melted which is around April to November. Rawson Lake makes for a great snowshoe in the winter, as the area takes on a different look. Sarrail Ridge is not safe in the winter as there is a high avalanche risk.
---
How Popular is Rawson Lake & Sarrail Ridge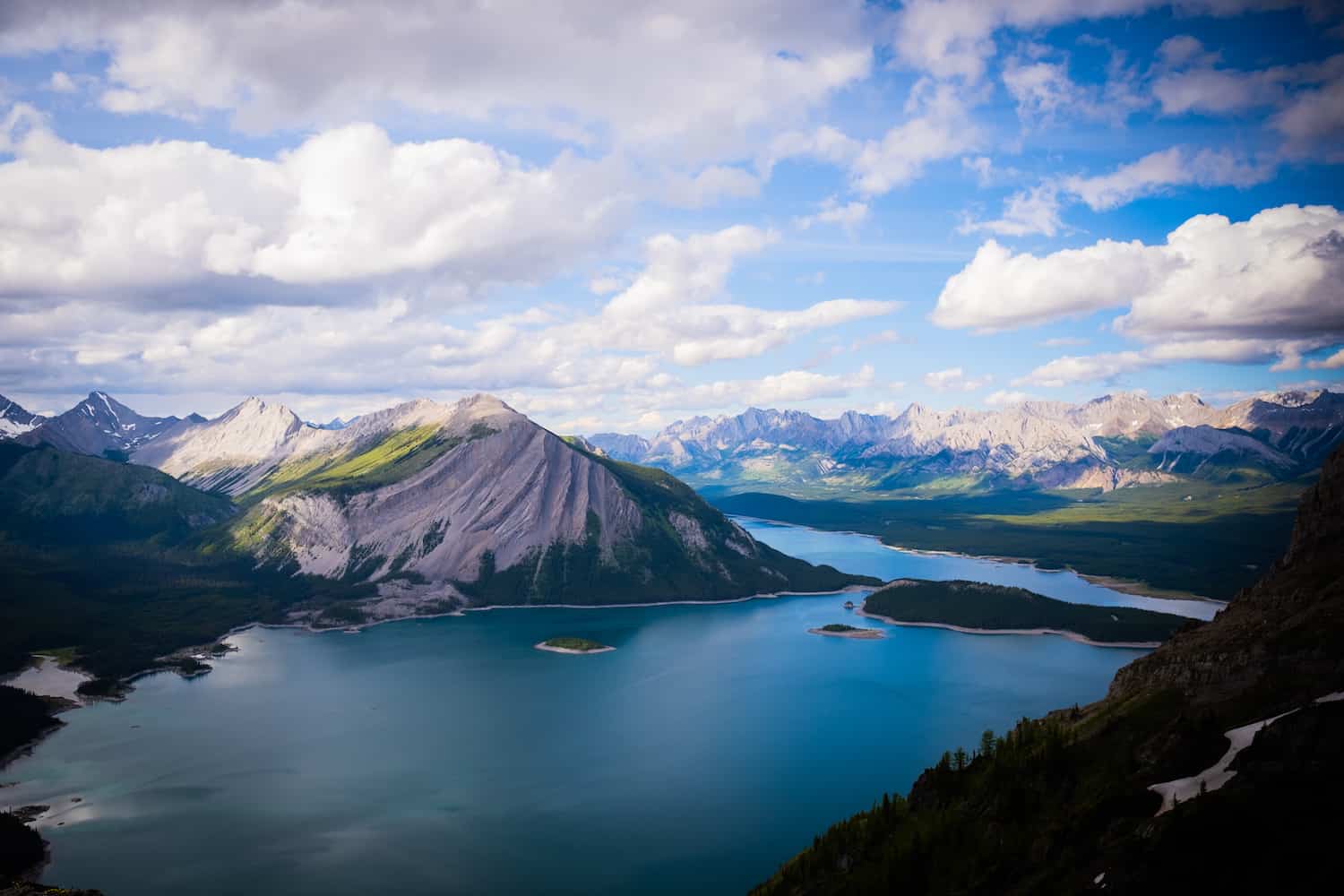 This is well known as one of the most popular hikes in the region. If you're going to visit on the weekend I'd suggest you arrive early in the morning or late in the afternoon. We knew we could do the hike fast and went for the ridge at 5:00 p.m. midweek. As a result, we had Sarrail Ridge and to ourselves and saw no one else on our way out.
---
What About Dogs and Kids on Sarrail Ridge & Rawson Lake?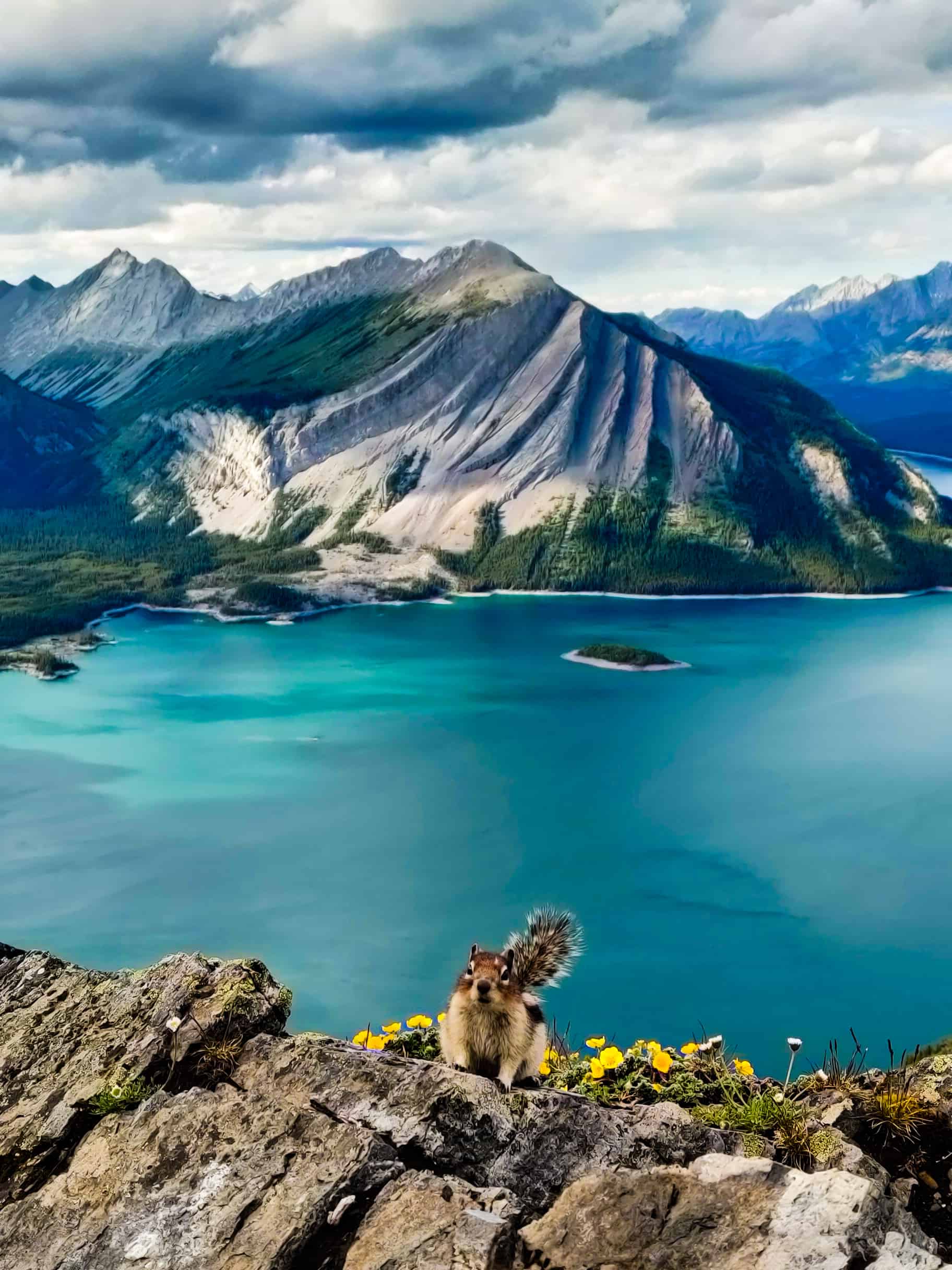 The trail to Rawson Lake is appropriate for anyone that can walk up a slight incline and it's a great hike for families. Sarrail Ridge is the more difficult objective and I'd say from ten years old and up, maybe even younger. It all depends on the fitness level. Big dogs should be able to handle the trail just fine, while small dogs should be okay on the hike to Rawson Lake.
---
Wildlife Awareness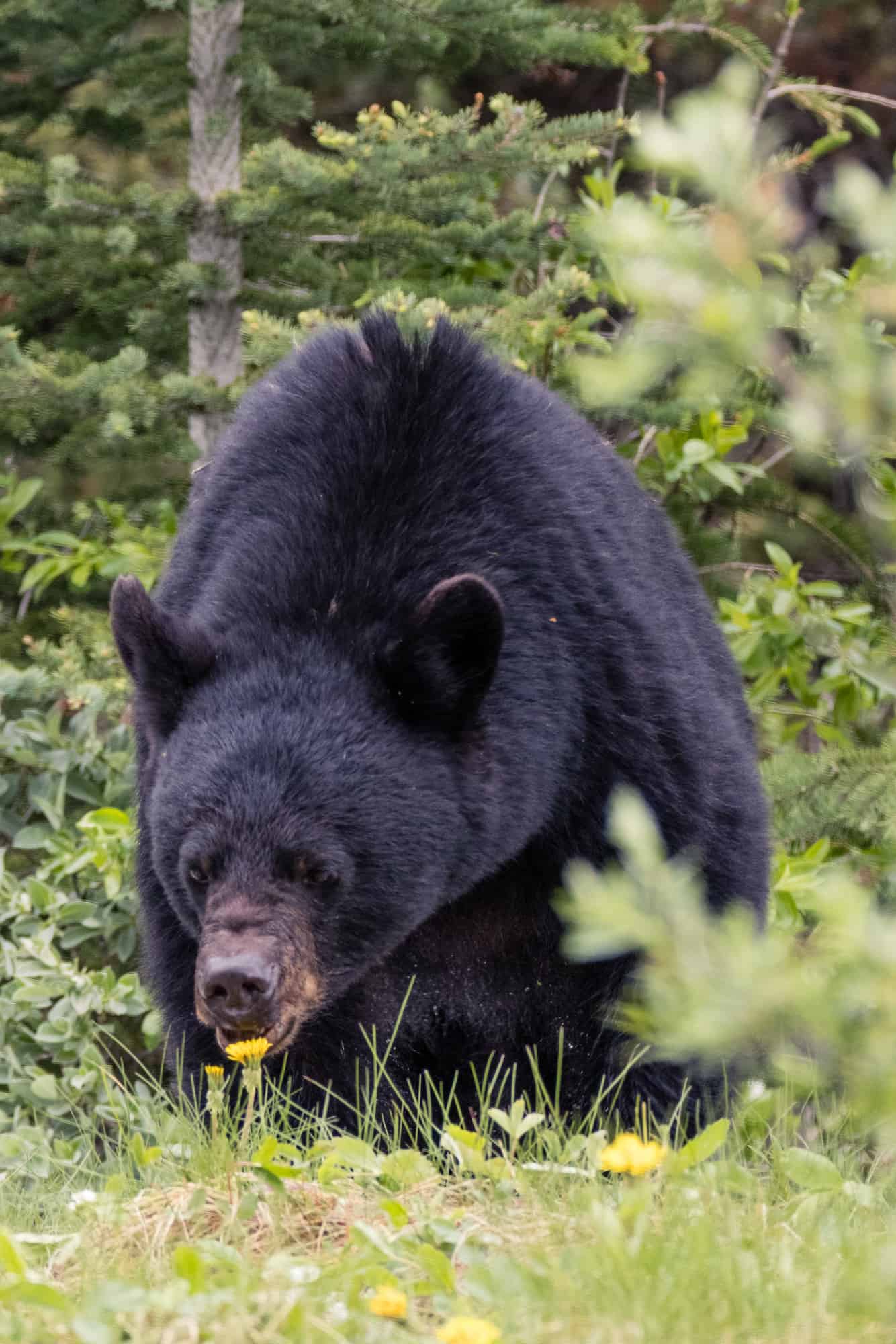 In 2019 Sarrail Ridge closed for the majority of the year. The area is prime habitat for grizzly bears. As two sets of sows and cubs have decided to call the ridge home for the summer it's been difficult to access. If the trail is open practice extreme caution and wildlife awareness.
The climb up to Sarrail Ridge is the most dangerous as it goes through dense avalanche shoot lined with wildflowers and thick brush. Visibility is not great in the shoot and it would be easy to come upon a grizzly, be mindful.
Before any hike or walk around Banff National Park or Kananaskis Country, you should pack bear spray, check the park websites for wildlife information (Parks Canada and AB Park), and then check again for notices at the trailhead.
When you're on the trail make noise by banging hiking poles, talking, whistling, clapping, or singing. Stay alert, travel in a group, mind children and pets, and carry bear spray and know how to use it.
---
What to Wear On a Hike in the Rockies?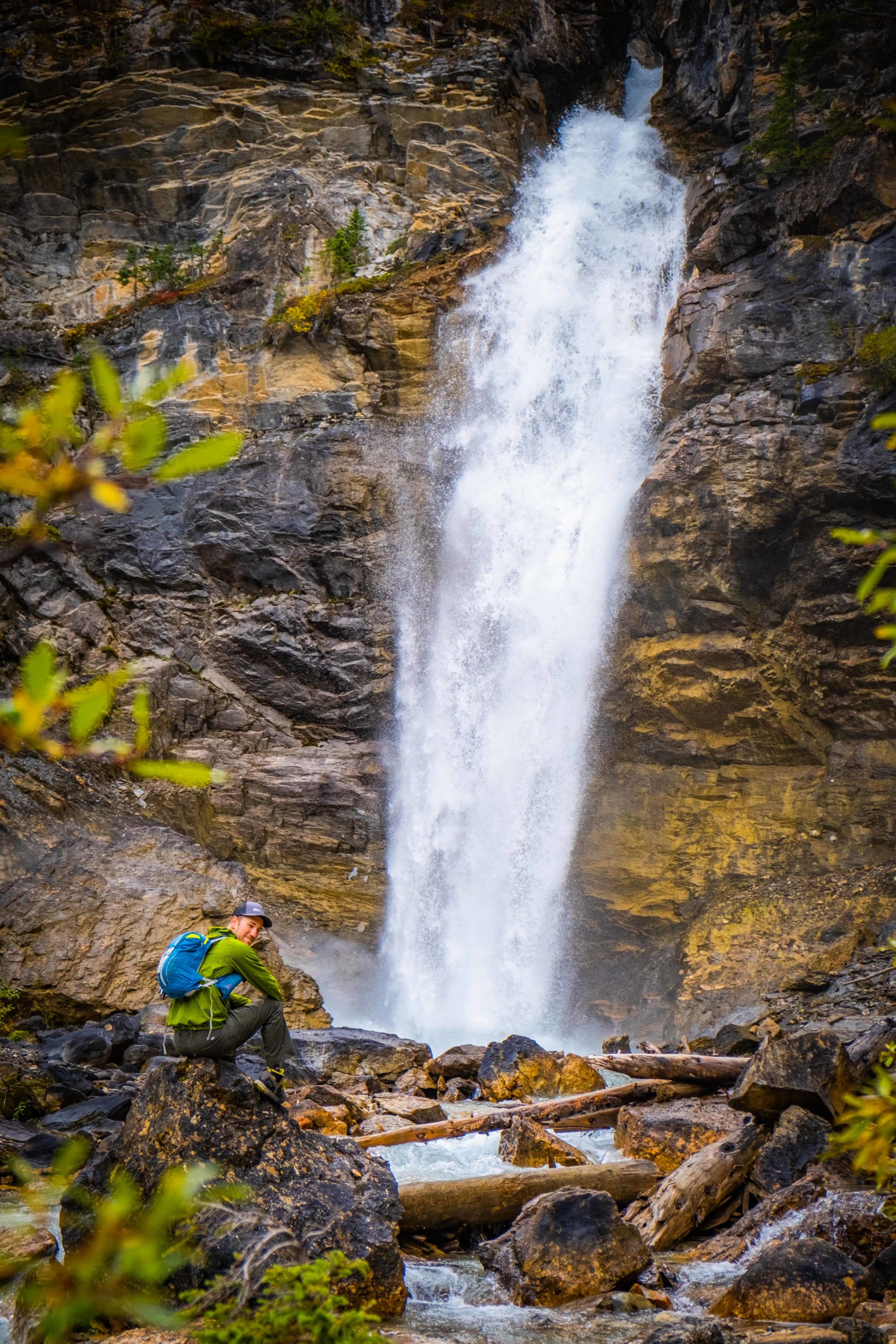 The most basic principle of what to wear hiking is layering. Anyone that has spent time in wilderness or mountains can speak to the fact your temperature can fluctuate a lot on a hike. You can easily start off cool at the base of the mountain and get hot as soon as you begin moving.
What to Wear On a Hike in the Rockies?
---
Other Kananaskis Country Hikes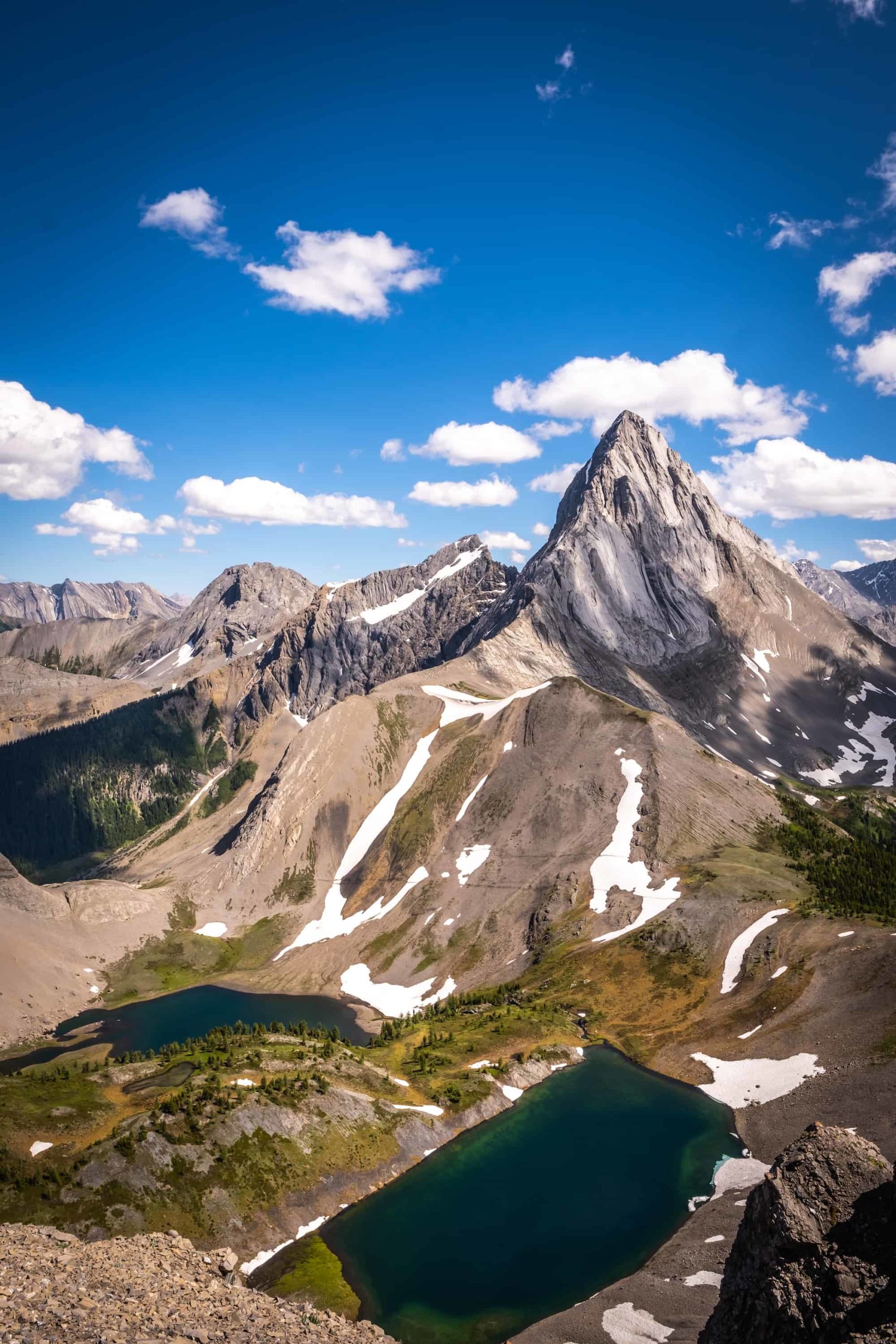 There are so many more great hikes in the Kananaskis Country Provincial Park or you can check out some awesome Banff hikes. Both are home to some of our all-time favorite hikes and scrambles in the region. To learn more, we've got a post on our favorite hikes in Kananaskis Country.