Red Deer is a delightful city in the Canadian province of Alberta. Often overlooked, this adorable hub has so much more to offer than it may appear with fantastic Red Deer food options.
It's easy enough to work up a serious appetite after exploring around town, and luckily there is no shortage of delicious places to eat in Red Deer. Eclectic eats can be found here, ranging from classic comfort fare to creative foodie favorites. Below are all the best Red Deer restaurants to try when you visit.
---
The Best Red Deer Restaurants
---
Westlake Grill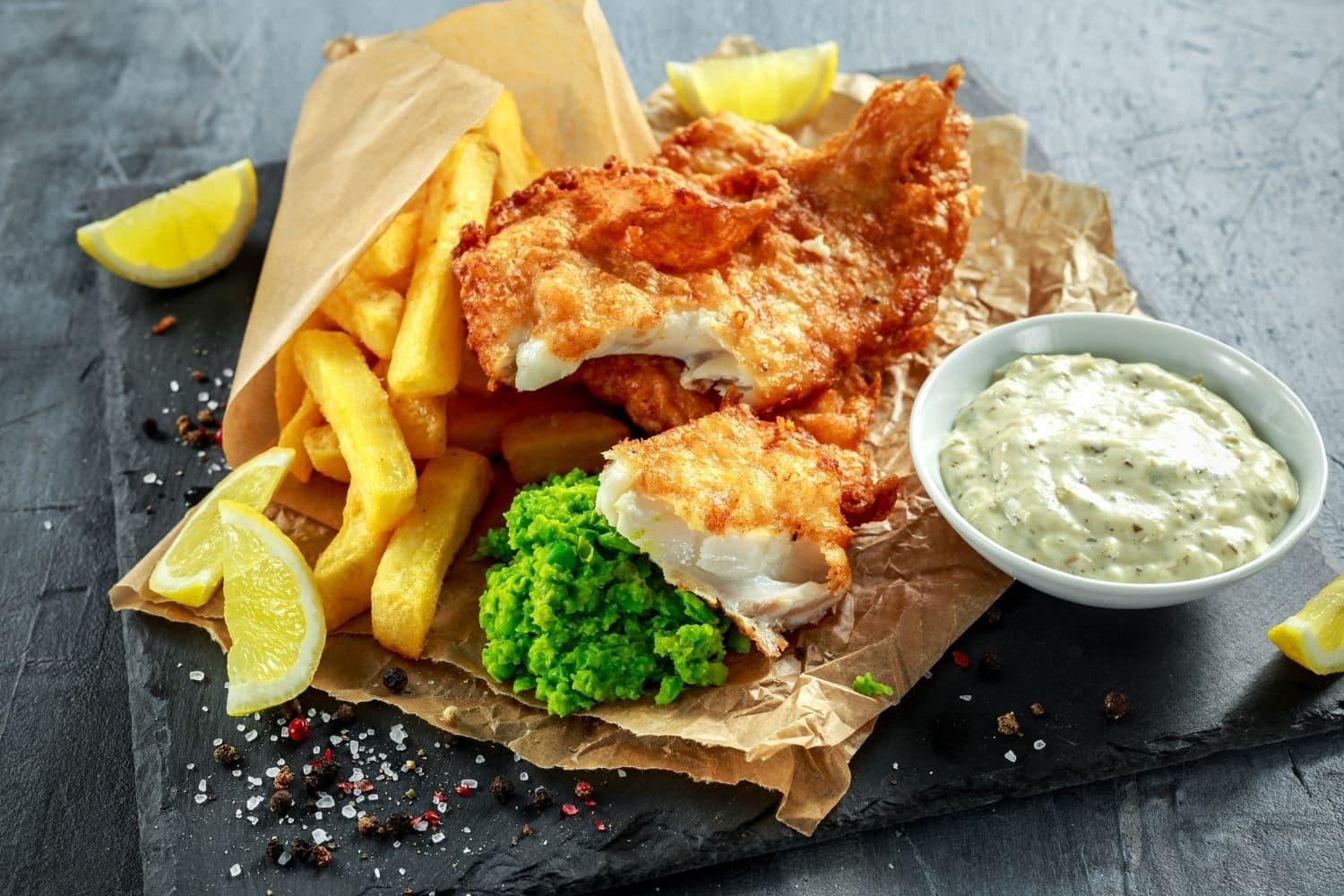 Set within the breathtaking scenery of Heritage Ranch, which is already one of the best places to visit in Red Deer, this experience is all about fresh and unique food. They're open for a beautiful brunch on the weekends, as well as lunch and dinner each day, though it's advised to make a reservation before heading over.
Some major draws here are the picturesque patio and the extensive fine wine selection. The atmosphere is warm and cozy with features like the wood-burning fireplace fitting in seamlessly with the elegant yet casual decor.
Every ingredient used is local, sustainable, and organic to create exciting dishes all made from scratch in-house. This also happens to ensure maximum flavor, which is extra apparent with plates such as the Apple Wood Smoked Grass-Fed Bison Ribs or the Craft Beer Battered Fish and Chips.
There's also a fixed five-course menu offered for dinner, a feast that comes highly recommended in the area. For farm fresh and rustic chic fare, Westlake Grill is a great go-to in Red Deer.
---
Famoso Pizzeria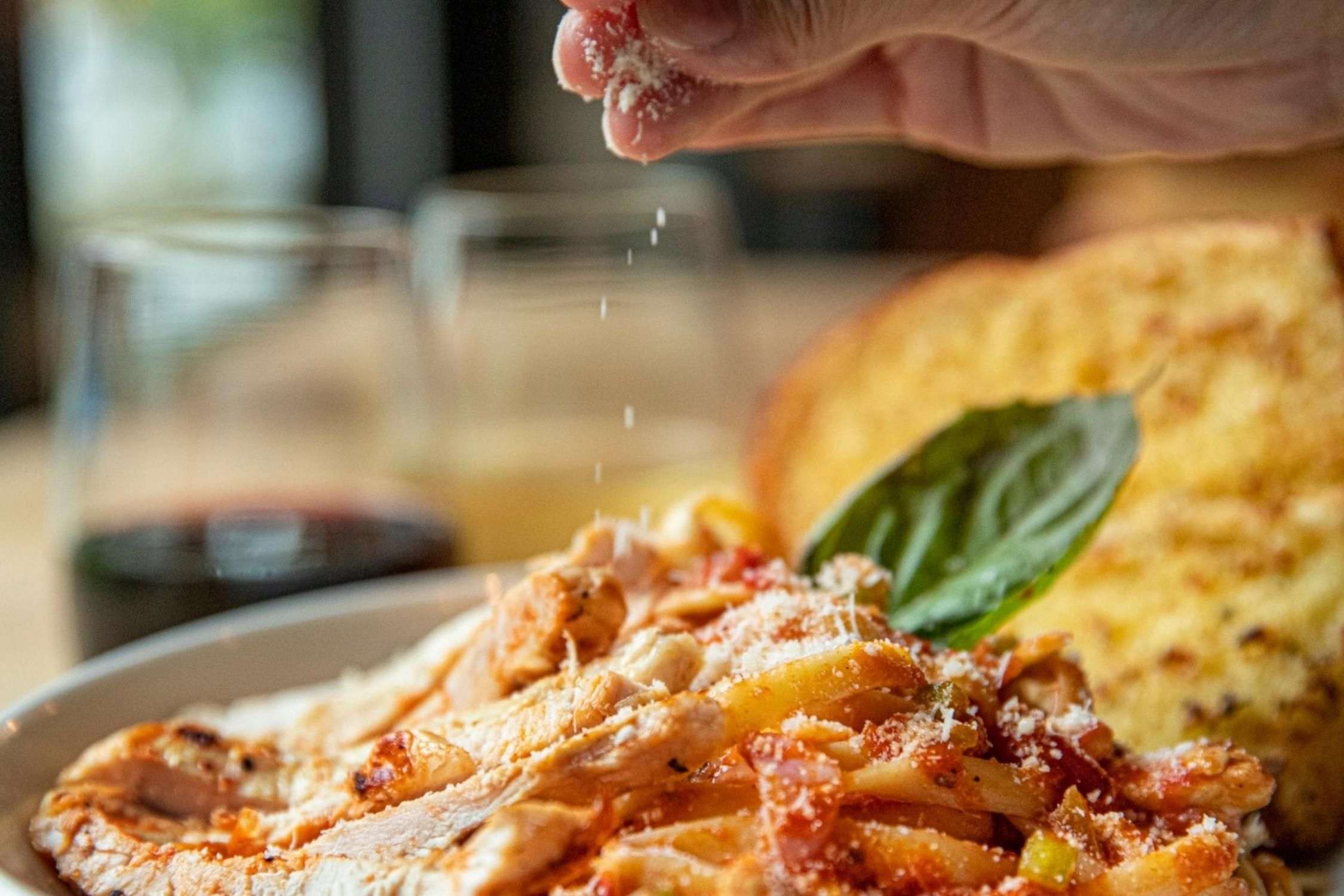 Famoso is just that, famous in Red Deer as the neighborhood haunt that everyone flocks to for that perfect slice. Exposed brick and warm woods make for a lovely environment to enjoy some Italian eats, especially with the impressive domed wood-fired oven as the glowing heart of the operation.
It's a fun and lively atmosphere with a varied menu offering classic and contemporary pizzas, paninis, and pasta.
They offer local craft beer, global wines, and fancy cocktails to pair with your pie as well. Trust us when we say it's always a good idea to ask what the daily special is upon arrival.
There are small plates and tapas for sharing, such as the Beef, Pork, and Ricotta Meatballs, along with mouthwatering mains, like the Cavoletti Pie or the Rose Rigatoni. Every meal feels authentic and is made with high-quality ingredients from scratch.
---
Queen's Diner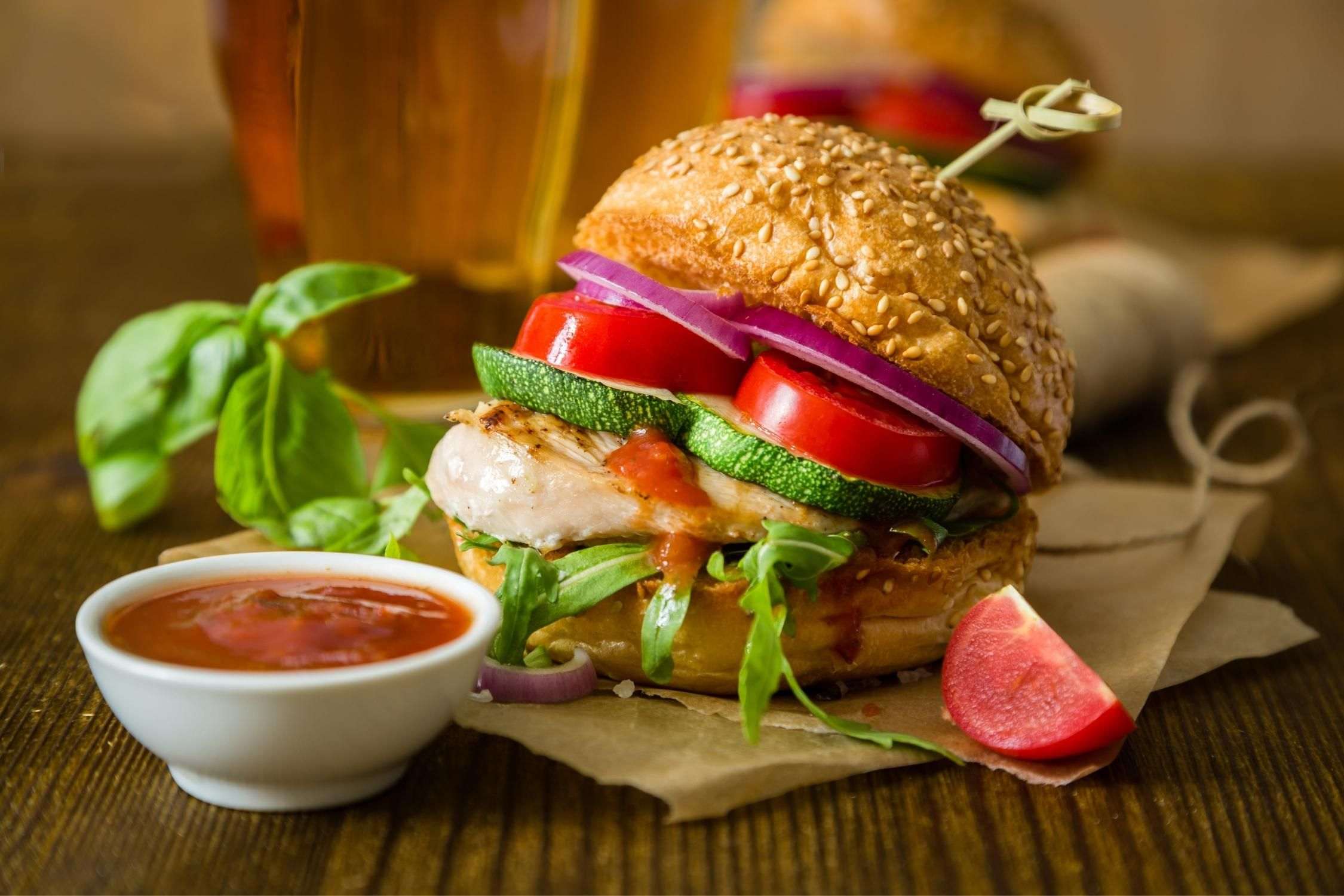 Cuisine: American, Canadian, Fast food
Price: $
Address: 34D Burnt Basin St, Red Deer (GPS)
Website: Link
Queen's Diner is a beloved institution in Red Deer, known for its charming retro ambiance. They serve up all the classic diner dishes with an extensive menu that has something for everyone. It feels like stepping back into the 1950s in a fun way. The walls are adorned with authentic memorabilia.
They offer all-day breakfast options, so you can cure those cravings at any meal. You're sure to feel right at home when you walk in, as every meal is served heaping helpings of homely hospitality here.
Go for the fresh comfort foods like the Kind Canadian Burger with Poutine, and stay for the creative concoctions, such as the Mexican Omelet. Word on the local street is that there's even a fun initiation for newcomers, so run and snag a booth and await your exciting entry into the coolest club in town.
Save room for freshly baked desserts, especially if it's the Strawberry Rhubarb Pie. They also host a variety of amazing events, like vintage car shows and drive-in movie nights!
---
Occam's Razor
This modern eatery is set in the historic downtown of Red Deer and offers elevated, fancy fare in an intimate space. A self-proclaimed cocktail and cuisine laboratory, Occam's Razor loves to create surprising dishes that honor the seasonal and local ingredients on the plate. Thoughtful is the name of the game here.
The ambiance is cute and casual, with rustic-chic touches like exposed brick and a wooden bar. They've become famous for their deviled eggs, so we highly recommend an order to start any feast.
The lovely patio is also pup-friendly. They are always stirring up new beverages to sip on here, like the Airstrip One, and they even have signature shots for delicious drinks that really pack a boozy punch.
A couple of carefully curated wines and craft beers are always on deck, as well. It's such a cute spot even if you just pop in for a drink and a snack, such as the Honor Honir aka gourmet charcuterie creations. For elegant entrees, the Alpine Agriculture is a delectable dish.
---
Blue Dragon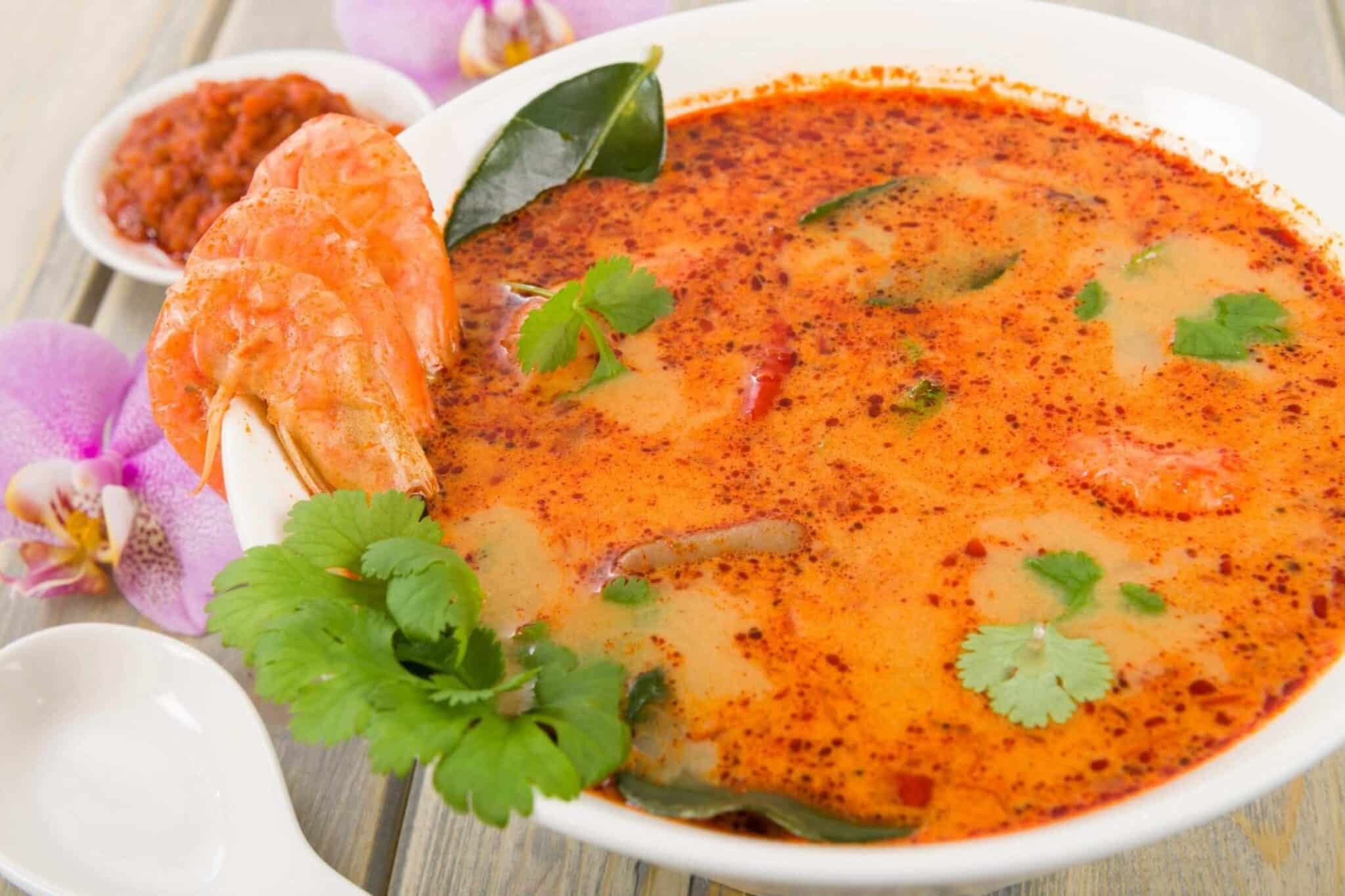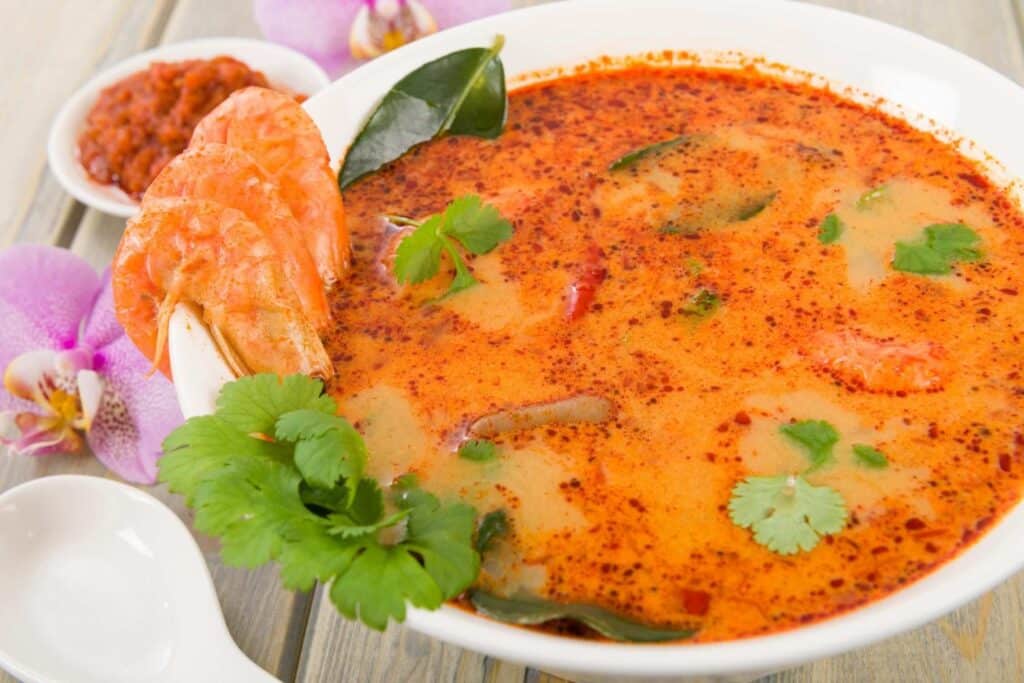 Blue Dragon is a legendary local hole in the wall, but don't let the unassuming facade fool you – it's got some of the best Southeast Asian eats around. They focus mainly on authentic cuisine from Thailand and Cambodia, with flavorful fare that are cooked to impress.
It's a great take out option if you're in a hurry, but dining in here can be even more delicious. Plus the bubblegum pink chairs and authentic art adorning the walls honestly give us a kitschy vibe we kind of love.
Blue Dragon also happens to be a haven for those with dietary restrictions, with an array of plates for vegetarians, vegans, gluten free-ers, and they're happy to cater the meal to any other intolerances or allergies.
Odds are you'll recognize your favorites on the menu from Spring Rolls to Pad Thai to Green Curry, though some lesser known cult classics lurk on the list as well. If you feel adventurous try some of the tasty mains like the Kako Khmer or the Phanaeng Goong.
---
Las Palmeras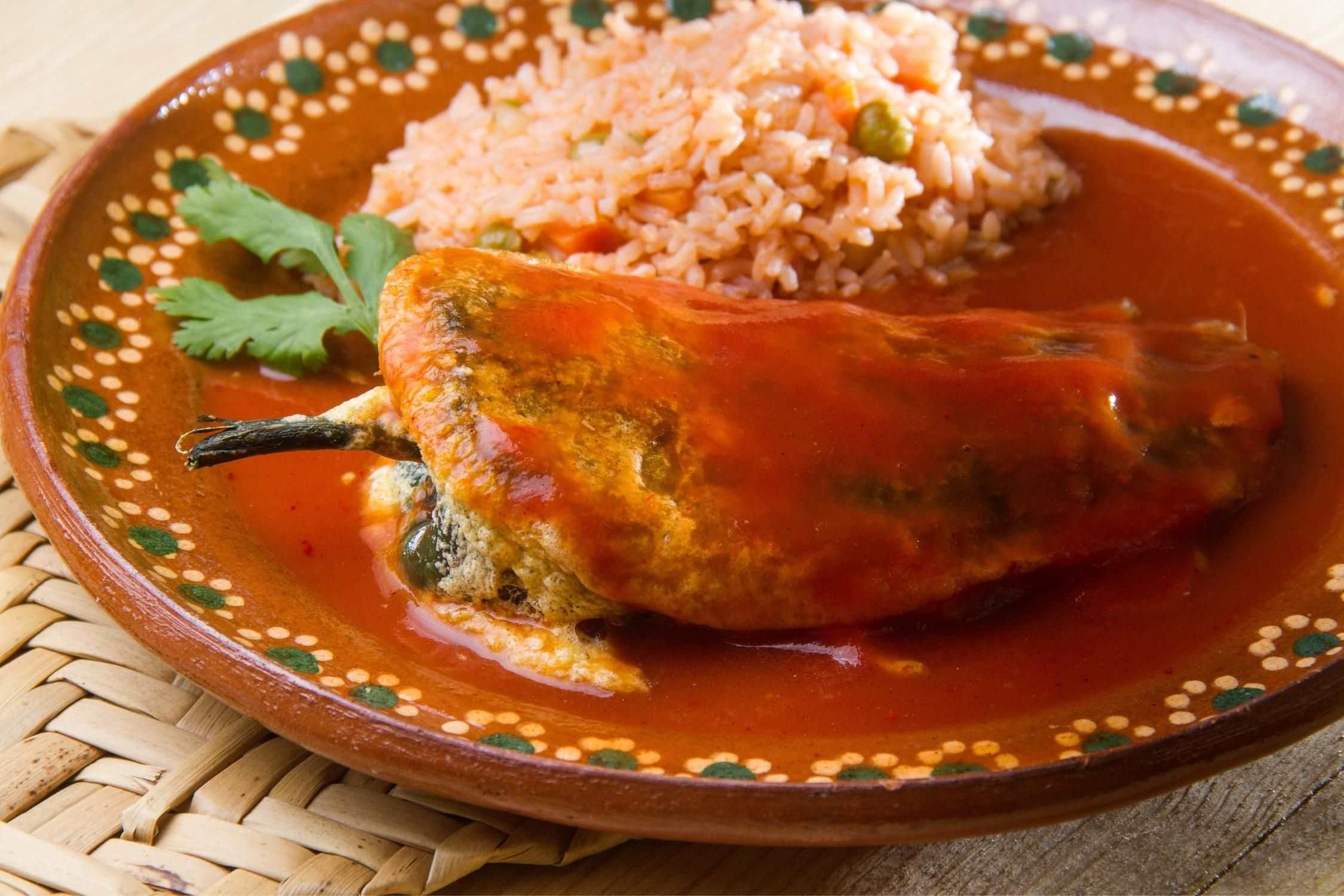 For a little taste of paradise in town, head to Las Palmeras for the best Mexican in Red Deer. The extensive list of dishes include a variety of authentic eats passed down over generations.
Everything is made fresh daily with local ingredients and traditional spices. It's a casual atmosphere with a touch of contemporary coolness thrown in. We, of course, loved that it's locally owned and operated as well.
They cook up exciting specials regularly, so it's always good to inquire what's new that day since you may be in for a real mouth-watering meal, like the Machacas Tacos.
You'll find the expected plates of perfection like enchiladas, fajitas, burritos, and quesadillas, as well as some more surprising fare, such as the pupusas, stuffed cassava, and tostadas.
You can even buy some of their more iconic offerings to take with you, like the hot sauce or adorably packaged margaritas!
---
It's All Greek to Me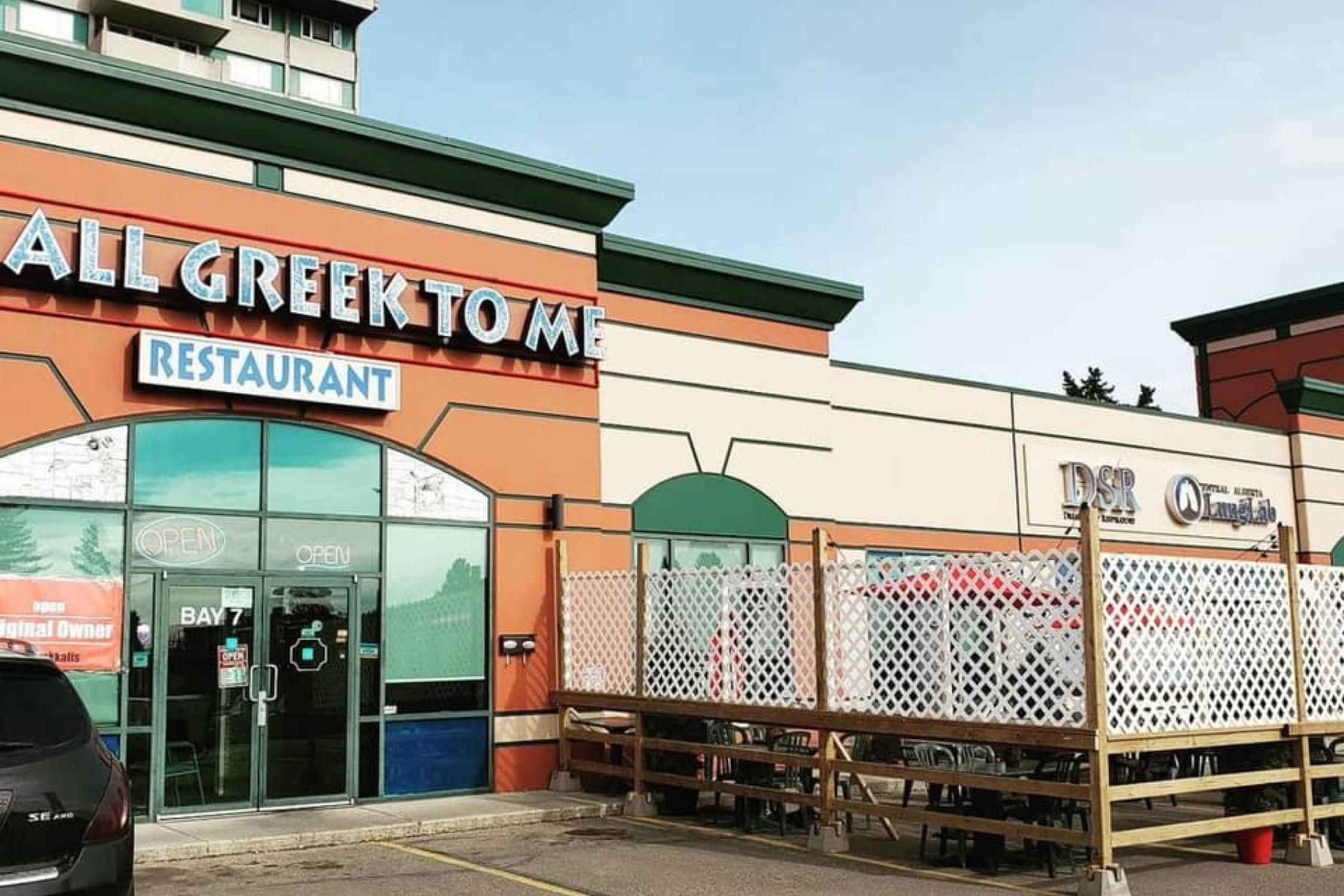 Cuisine: Greek
Price: $$
Address: 3701 50 Ave, Red Deer (GPS)
It's All Greek to Me is a family-owned restaurant in Red Deer boasting a fun and friendly atmosphere that locals have been raving about for decades. The super fresh and authentic Mediterranean eats certainly don't hurt either.
Pastel painted murals cover the walls and crisp tablecloths are laid out to match. These flavorful fares transport you right to the stunning shores of Santorini.
There's fresh seafood and plenty of vegetarian offerings from Spanakopitas to Tiropitas. For carnivores, chow down on the Kleftiko or Saganaki. Plus if you go in particularly hungry, order a platter where you can try a taste of many meals on the menu.
There's often a cheap cocktail special, like a pineapple martini, or you can wash it all down with a real Greek beer.
---
Boulevard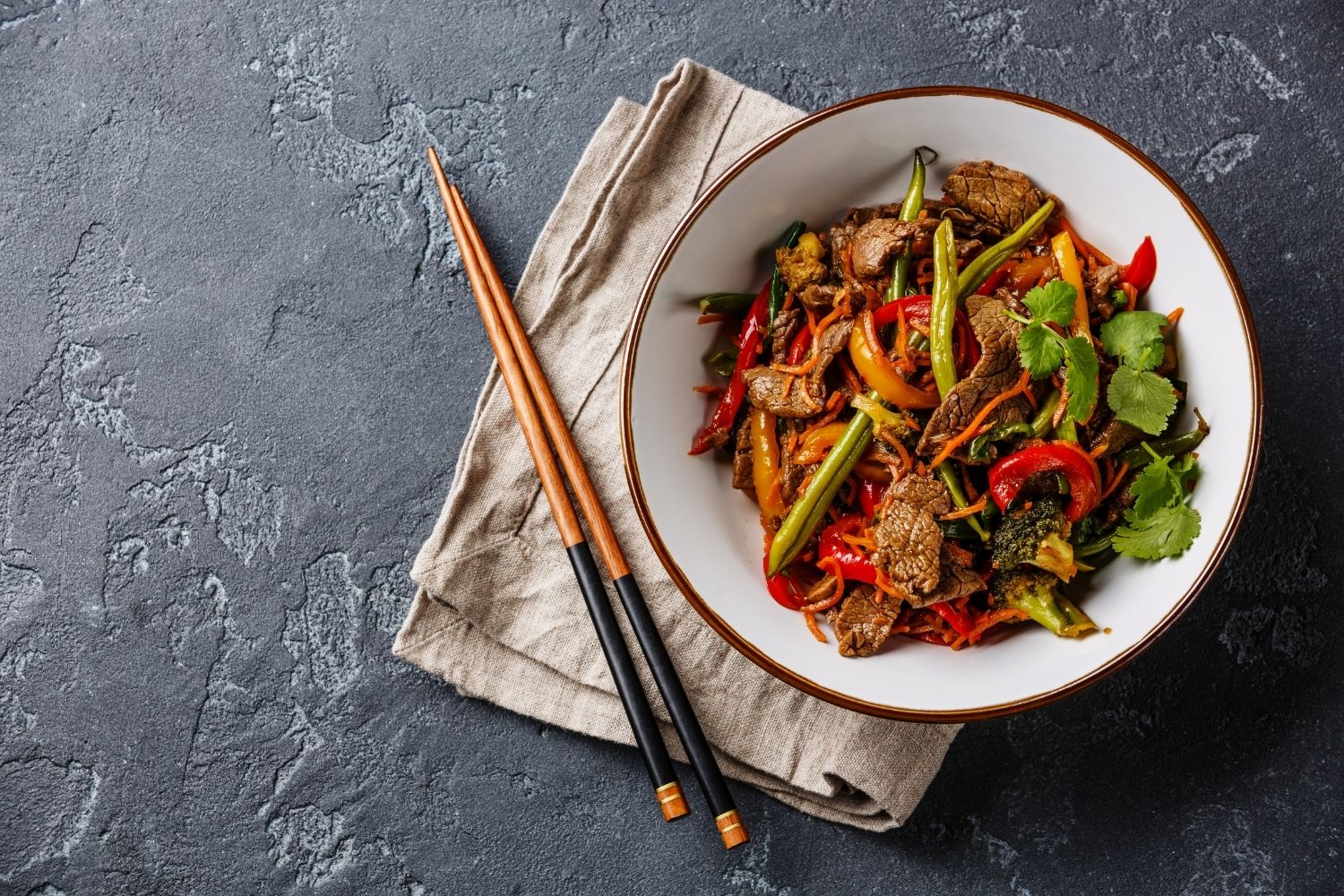 For fine dining in Red Deer, Boulevard is your best bet. The focus here is contemporary Asian Fusion cuisine. There are some amazing small plates to share, including Crispy Spicy Squid and Lemongrass Skewers. There's a range of noodle dishes, stir fries, and curries, all of which will tantalize your taste buds.
They also have a selection of Canadian Beef, a staple Canadian food item, expertly aged and graded for the best possible flavor and tender texture. The 'Next Level Steaks' are served only when dining in and are seasoned and cooked in different Eastern styles.
For libations, there are classic cocktails, as well as some more creative concoctions, like the Ginger Mojito. There's a Soju bar and a few craft beers, as well.
---
Cilantro and Chive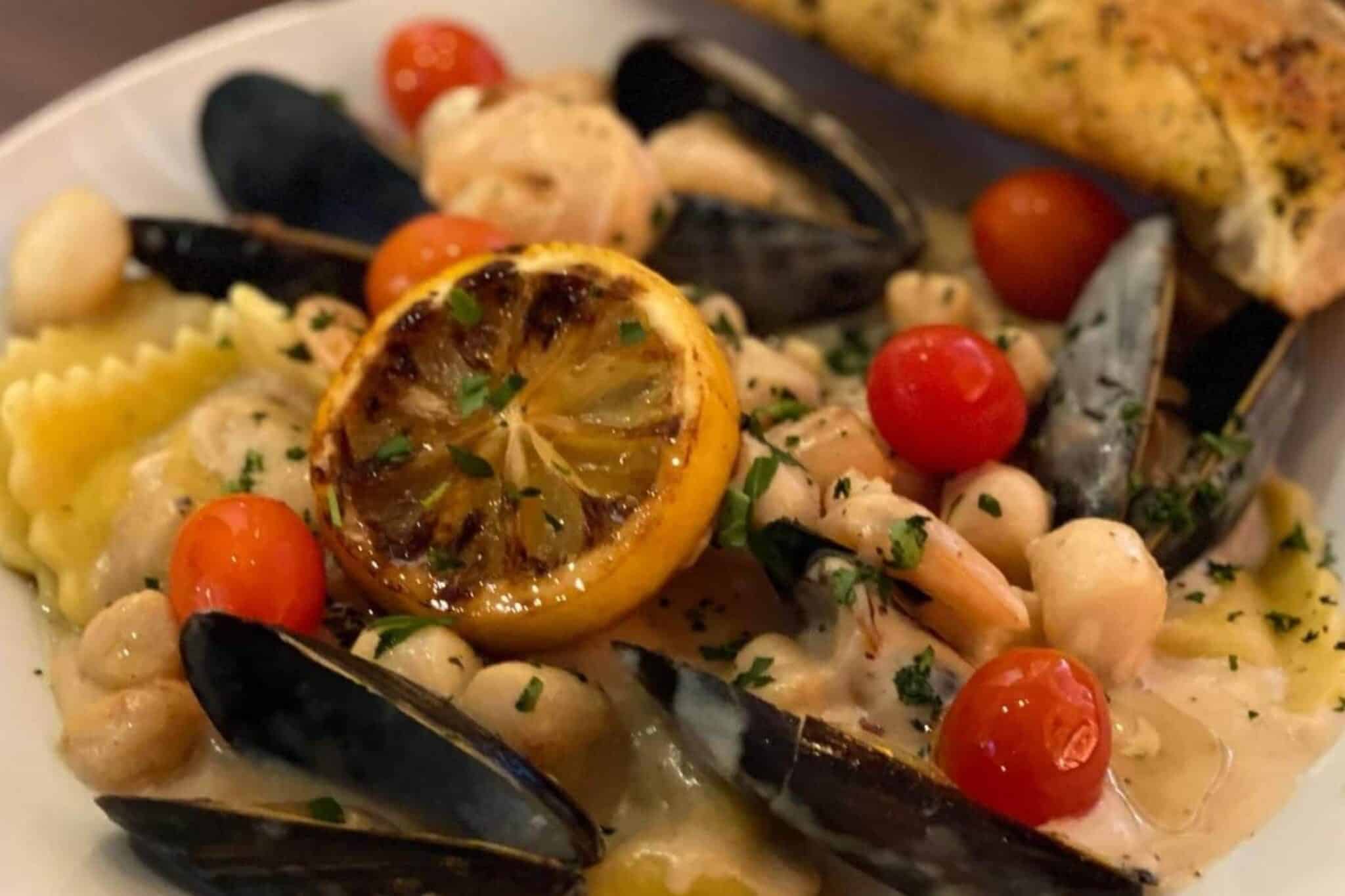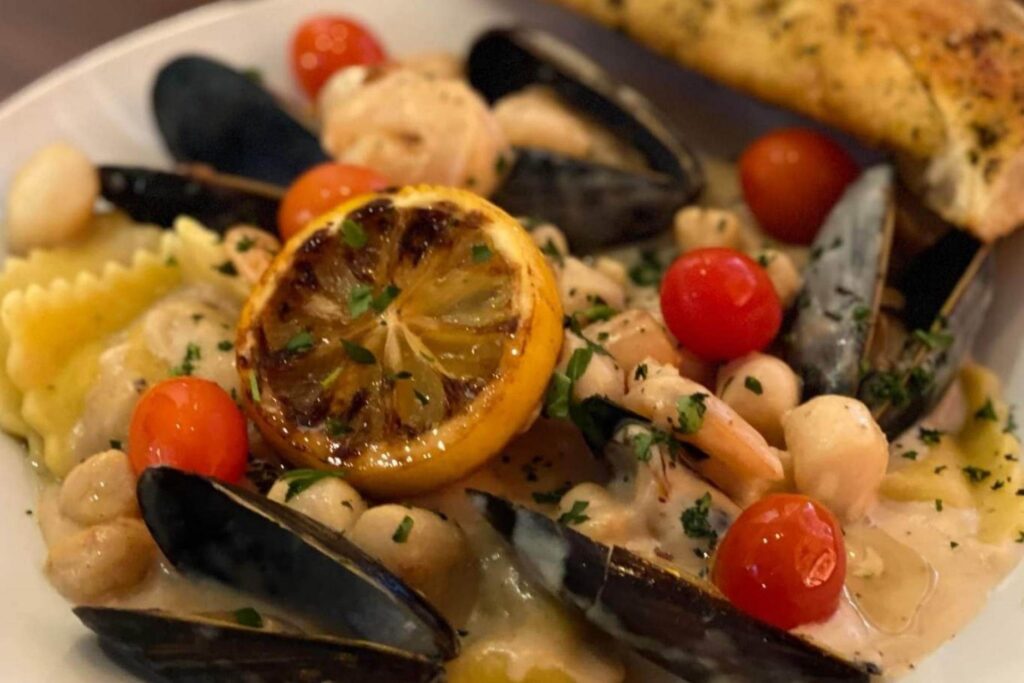 For fresh and simple eats we love to hit up Cilantro and Chive while in town. They have a little theme each night of the week, so there's always a fun combo to indulge in. Like on Mondays it's Mac and Cheese and Mojitos, and who are we to say no to such tasty alliteration?
In honor of Canadian culture, Tuesdays are for Beer and Poutine (one of the most famous Canadian food items), where eight signature dishes and flights of craft beers are featured all day long.
We also adore the community involvement, with programs where a burger of the month is made up by a kid guest chef and all the proceeds go to the Make A Wish Foundation of Northern Alberta. The dishes are generally a modern take on classic comfort foods all made with ingredients sourced from local suppliers.
It has quite a reputation among beer lovers as well, with an always enormous selection of the newest and best brews from all across the province. The atmosphere is cool and cozy, and the weekend brunch is the best way to celebrate a day off in our book.
---
Shiso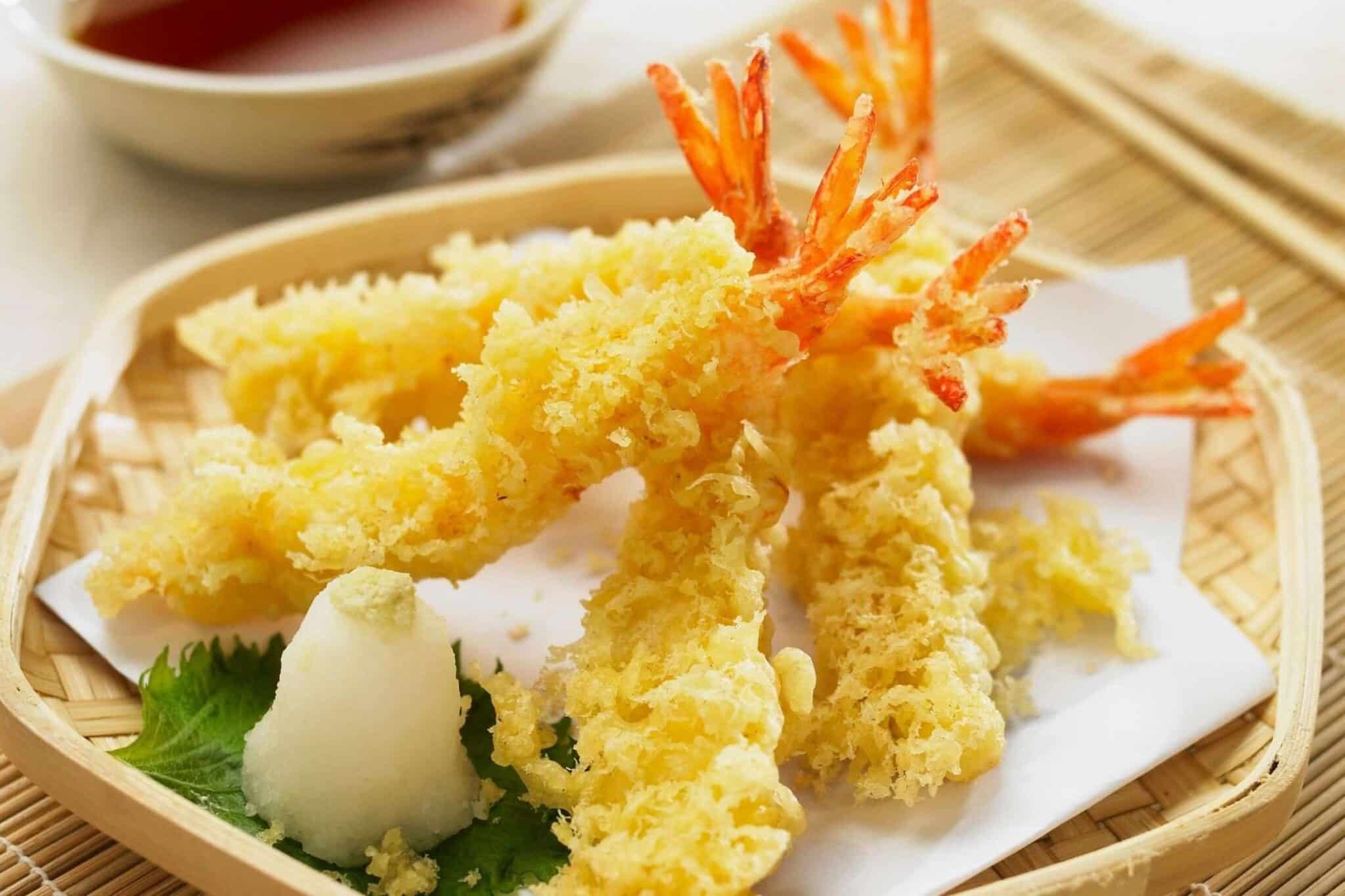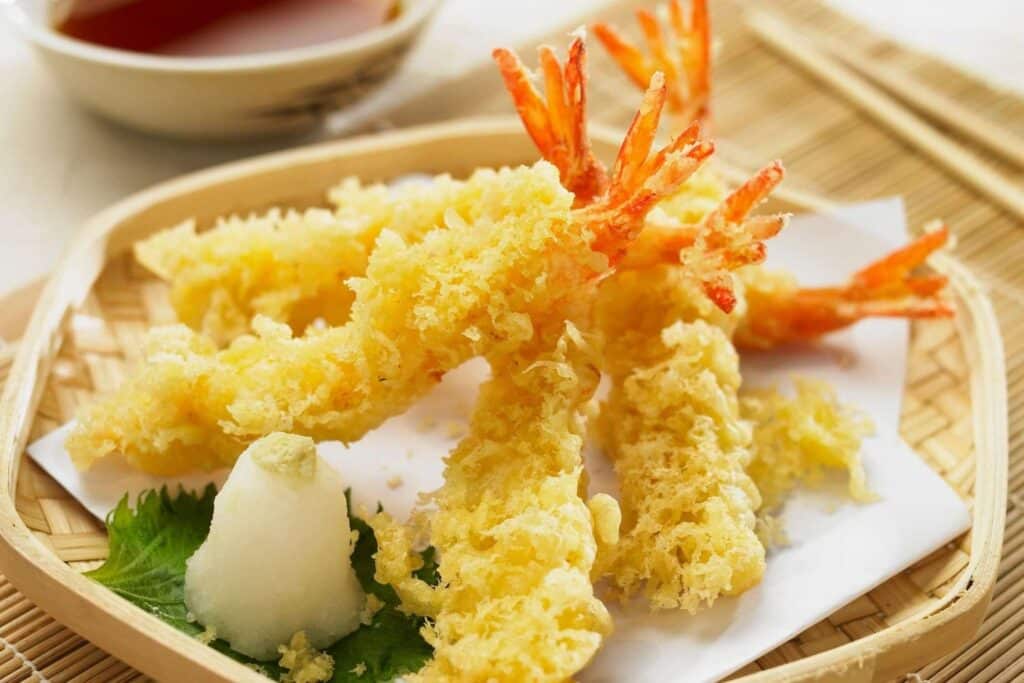 Shiso is an authentic Japanese eatery in Red Deer. They aim to offer the best seafood dishes around, whether it is sushi or sashimi. A fixture of the foodie scene here, it's been around for two decades.
The traditional cuisines of Japan are presented in a modern way. The menu here is extremely extensive, and we love to get a bento box so that we can try a bit of everything.
There's so much maki as well, it's really a fun place to go a little wild and order more sushi than you normally might. Plus there are a few different size boats to order, especially fun if you're sharing with friends. The Summer Rain roll, with teriyaki beef, cucumber, and mango, is particularly delightful.
---
The Granary Kitchen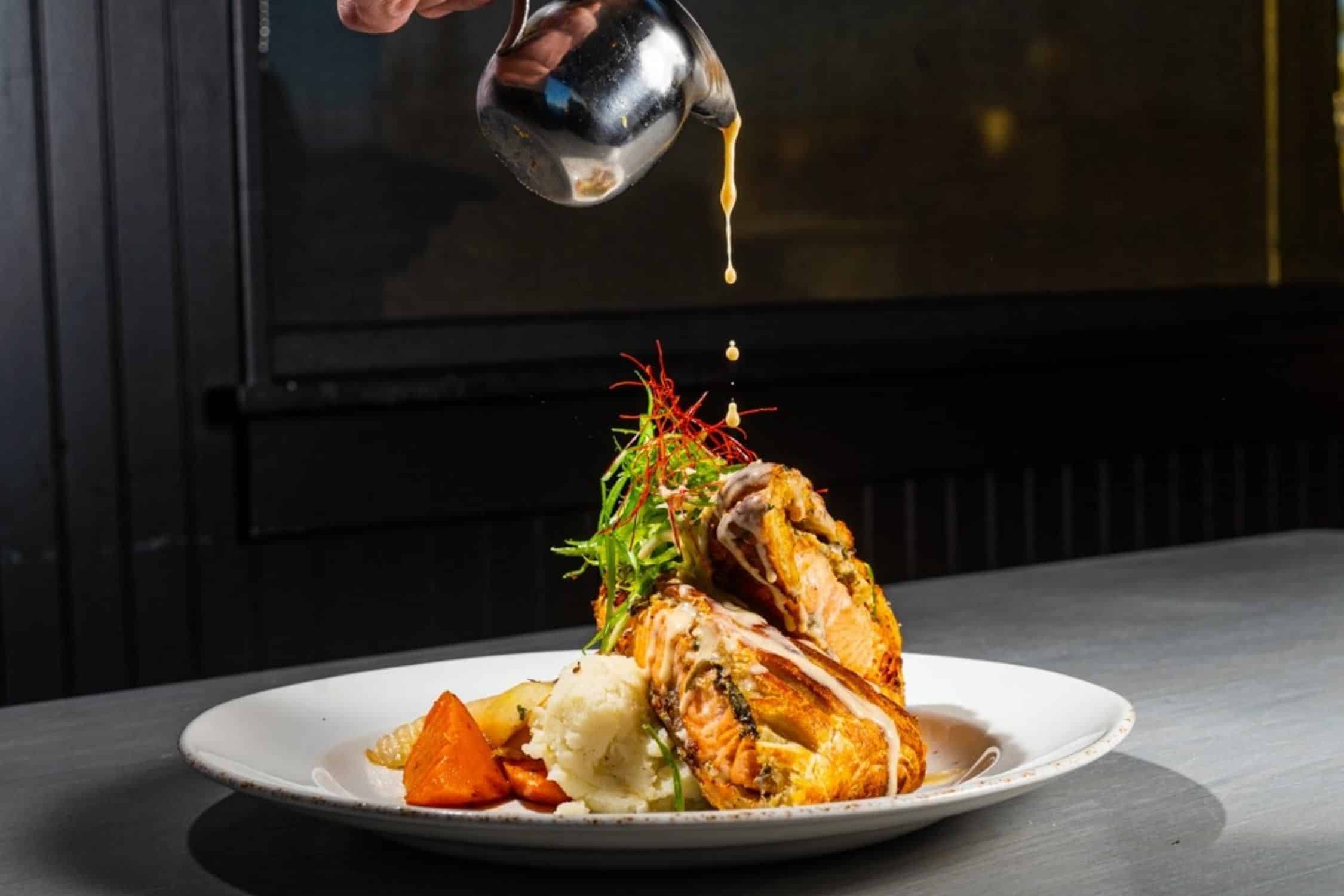 The Granary Kitchen is a great spot to go for locally and sustainably sourced fare. The menu is always changing here based on what is seasonally available and, as such, you're usually in for a new surprise every time you go.
The patio is one of the best around and the dining room is bright and airy, drenched in either natural sunlight or a warm glow.
There are over 15 beers on tap and a small but carefully curated wine list for pairing. There are a lot of gluten-free choices available, though the menu does tend to be meat-heavy.
There are artisan pasta, crafted burgers, and amazing appetizers like the Mac and Cheese Croquettes, Brie Bacon Vol Au Vent, and the Buffalo Chicken Spring Rolls. If it's farm-to-table fare with a twist you're craving, the Granary should be at the top of your list.
---
Tribe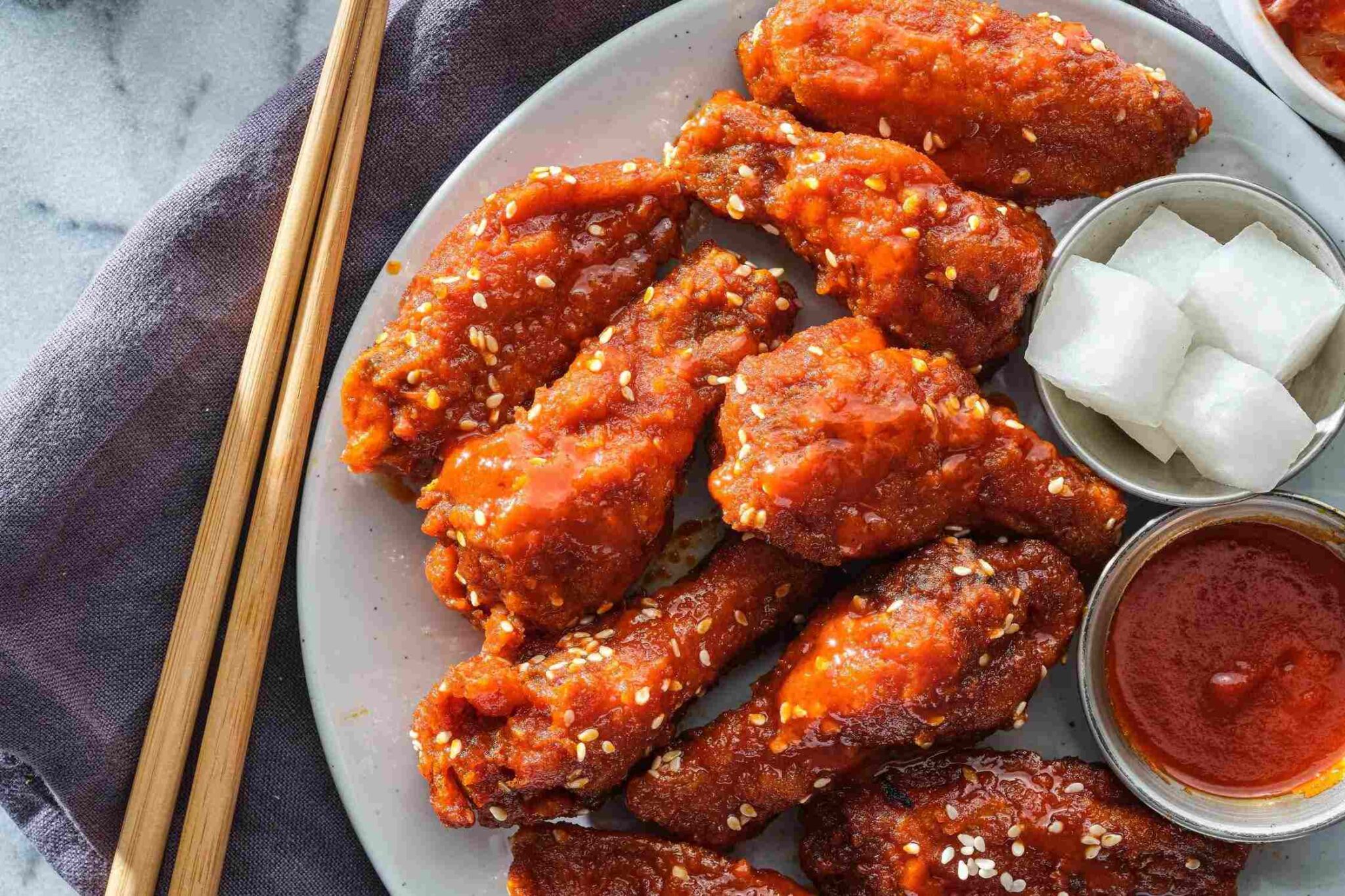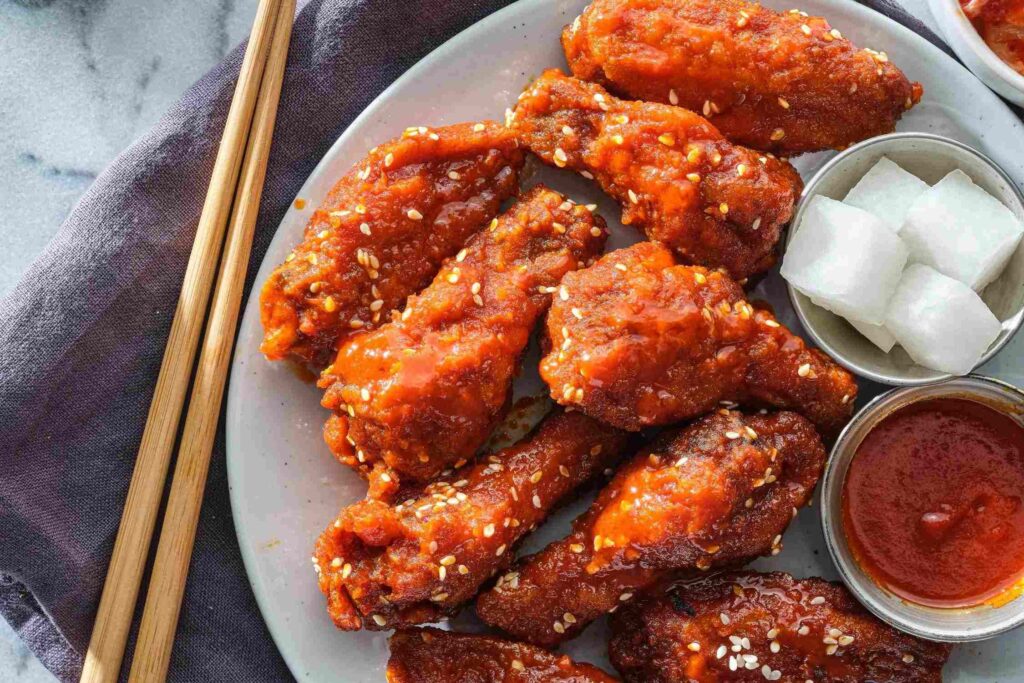 Tribe is a modern eatery serving up fare inspired by countries all over the world, blending cultures and flavors in exciting and delectable ways. All the ingredients are seasonal and sourced locally. House "suggestions" include cute tongue and cheek encouragements like, forget phones exist and flirt with your waiter or your neighbor.
It's an intimate and fun atmosphere for sharing some seriously fantastic food. The share plates include a few charcuterie choices, along with Stuffed Portobello and Lemon Deviled Eggs. The main menu is small but thoughtful with enticing entrees such as the Gochujang Chicken.
The international flatbread collection is where the action is at, featuring creative "non-pizza" pies like the Casablanca and the Sprout.
---
Rusty Pelican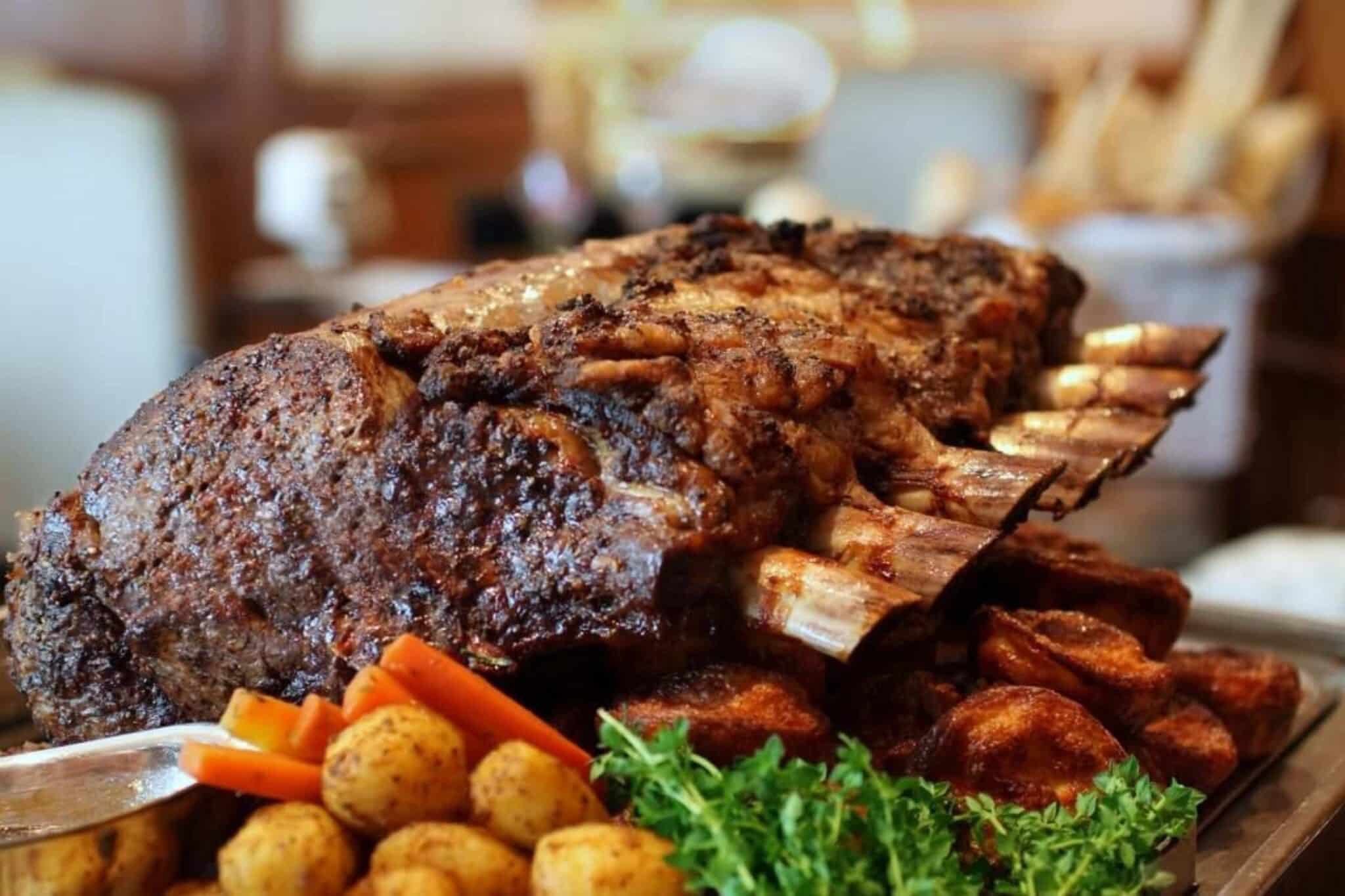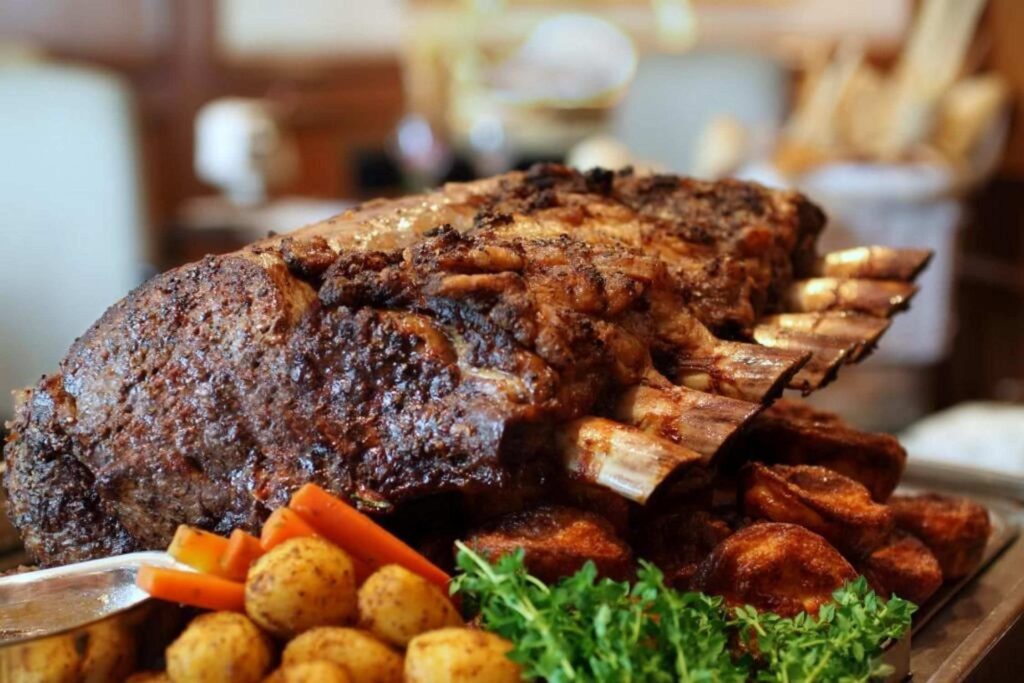 The Rusty Pelican is one of the best family-style restaurants in Red Deer serving fresh seafood and high-quality steaks. It's been around for over two decades and is considered a classic local spot in Red Deer. The open kitchen encourages a sense of community, and you can watch everything being made fresh from scratch with care.
The ambiance feels like a modern bistro while still being comfortable enough. We love the few vintage touches around the space. It's great for a night out on the town as it is on the pricier end of the spectrum.
The Cioppino is a fan favorite here, and the Wild Mushroom Risotto comes with rave reviews as well. Really there is something for everyone, from drinks to dessert and everything in between.
---
Chubby Jerk and Barbecue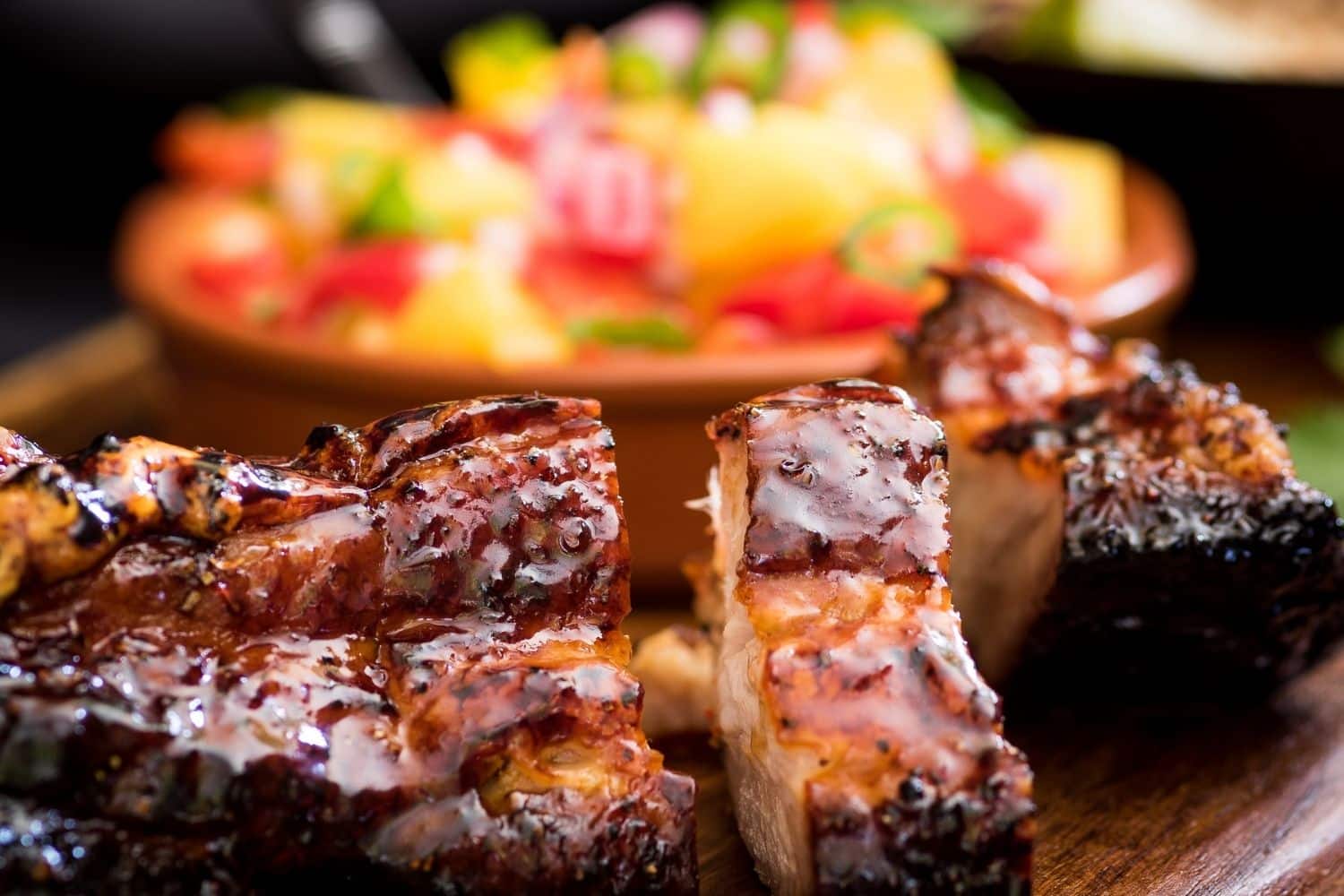 A hidden gem in Red Deer, this little Caribbean joint makes some of the best grub in town and is one of the most affordable Red Deer restaurants. It's a down-home space with bright yellow walls adorned with tropical artwork. The value for money really can't be beaten at this spot.
It's great for takeout or eating in, though the space can't fit more than around 15 people. There's a different daily lunch special each day, including Oxtail and Beans, Curry Goat, and Stewed Pork.
The Jerk Chicken is really a must-order here. It's also super impressive as it's just a one-man operation and it's conveniently set right in the heart of downtown Red Deer.
---
One Eleven Grill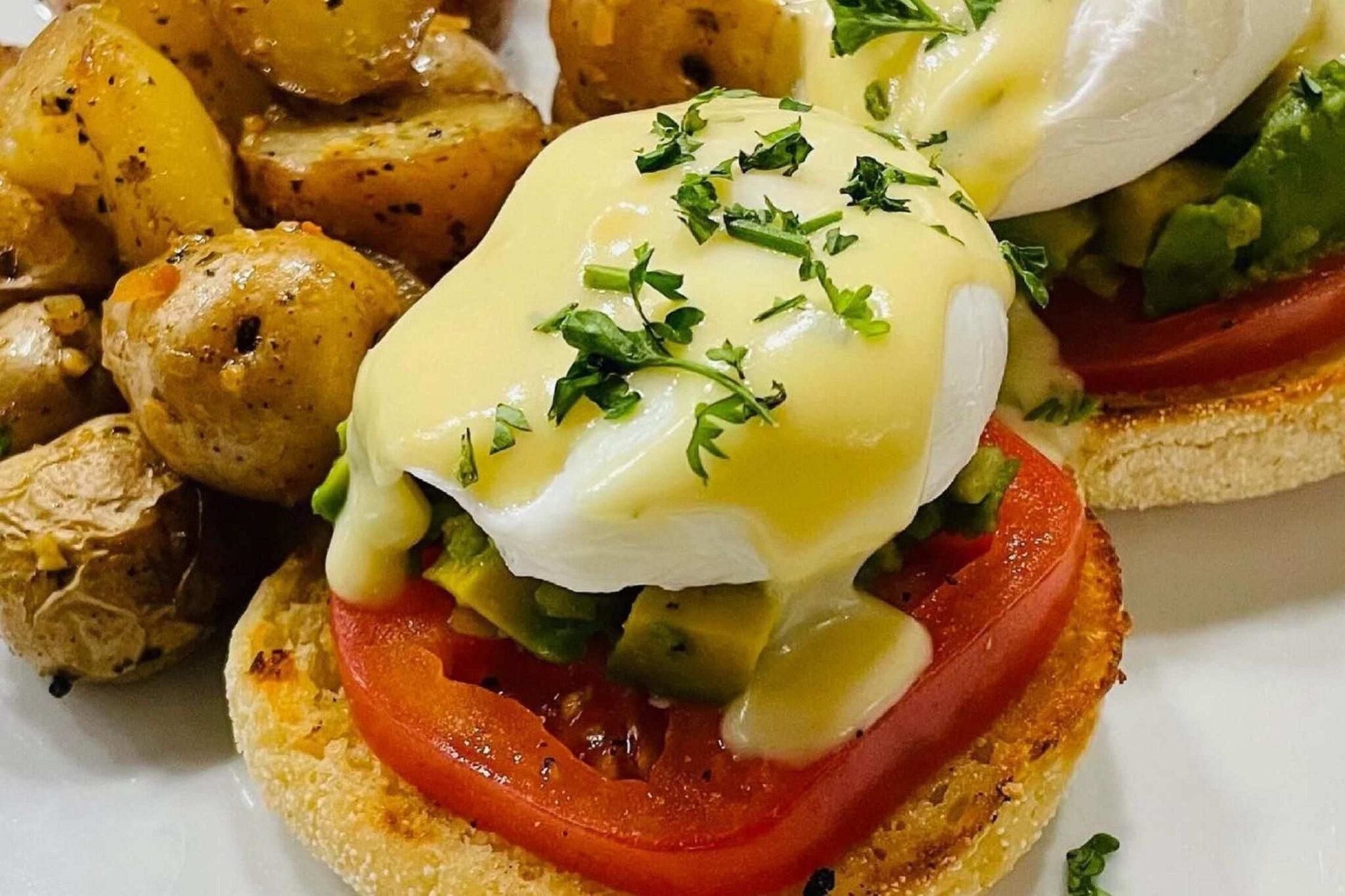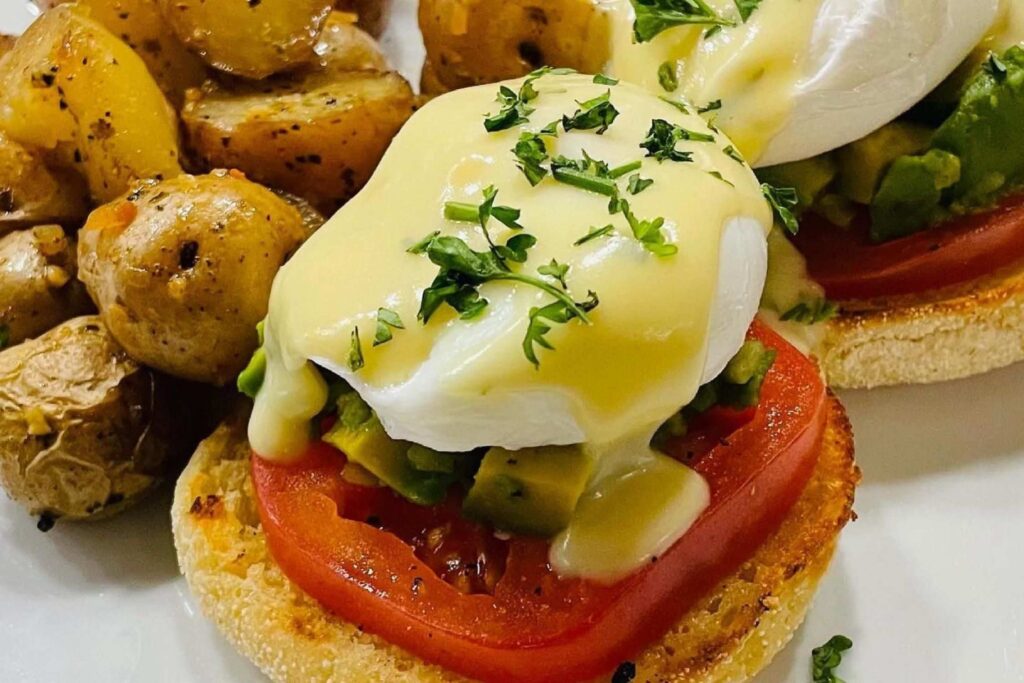 Finishing off this list of amazing Red Deer restaurants is a famous one. One Eleven Grill is probably the most elevated eatery in the city. For a fancy vibe and fine dining fare, it's the real deal. It's located in the historic Old Brew Plaza building which was built over 70 years ago.
The ambiance is chic and sophisticated, with exposed brick, soft lighting, and often live jazz bands performing. It's the premiere steakhouse of Red Deer, with Alberta's best prime beef cooked to perfection with fresh and local ingredients.
There are shareable plates like the Drunken Mussels or the Escargot and Mushroom Skillet and mouth-watering mains such as the Stuffed Yorkshire or the Braised Lamb Shank.
Of course, the classic option is to pick your cut of meat, decide what you want on top like Chimichurri or Blue Cheese and then dress it up with tasty add ons from crab legs to seared scallops. The wine list is very well curated here as well.
---
The Best Things to do in Red Deer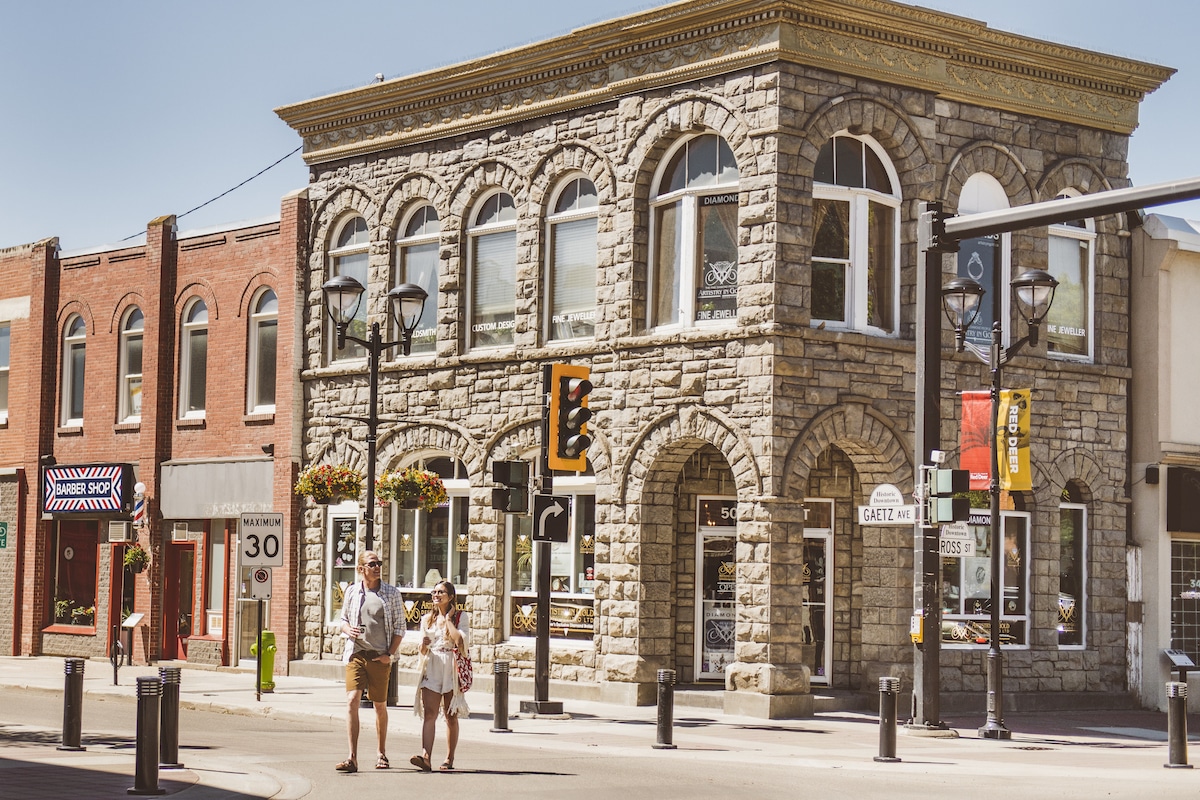 Before eating at some of these best restaurants in Red Deer you'll probably want to work up an appetite. A few of our favorite things to do are:
Walk Around the Kerry Wood Nature Center
Have a drink at Troubled Monk
Stroll Downtown Red Deer
15 Best Things to Do in Red Deer, Alberta