There are some magical experiences and Banff tours that guarantee memories that will last a lifetime. With passionate locals who love these mountains just as much, if not more, than those who visit, it's easy to have a good time. Every year, more amazing Banff tour options are introduced to the valley. From climbing a mountain to relaxing lakeside with tea in hand, there is something for everyone here.
If it's your first time in Banff, it may be worth hiring a professional to show you the ropes. If you're considering booking a tour, these are some of our favorite Banff tours.
---
The Best Banff Tours
---
Banff Gondola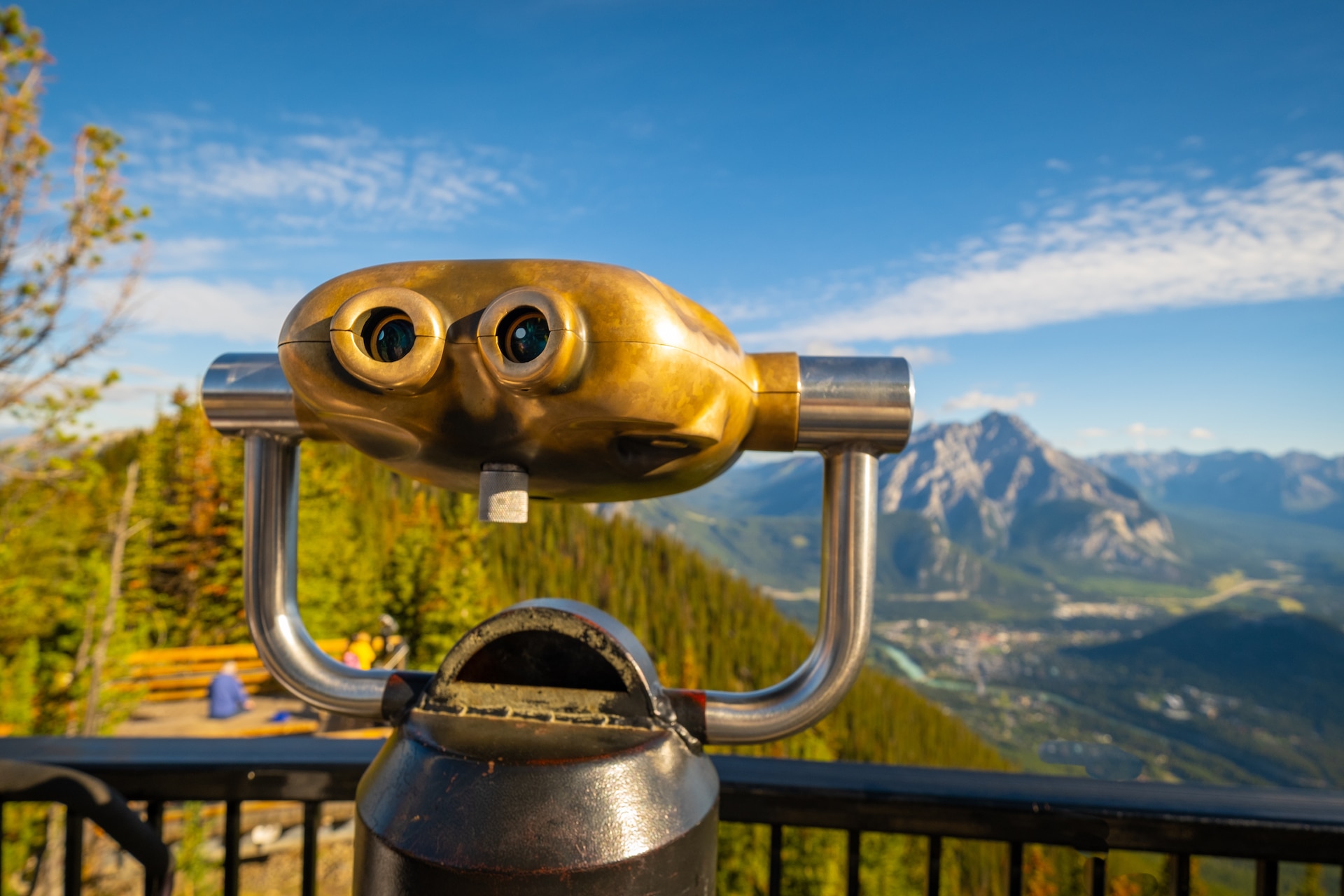 The Banff Gondola is one of the most popular things to do all year round. It's our number one selling tour on this website, and sees visitors during every season. For good reason too! The Banff Gondola provides some fantastic views of the Bow Valley without the effort of climbing a mountain. It's a tremendous option for families or those who are less able-bodied but still want to get on top of a mountain during their trip!
Enjoy the 8-minute ride while looking out towards Cascade Mountain. Once you reach the boardwalk, there's plenty to do up top. Take a walk to the Sanson's Peak Meteorological Observatory, make a reservation at the Sky Bistro, or take the kids to the interactive indoor center. If you visit during Christmas, Pursuit puts on a fantastic event called Mountaintop Christmas!
---
Wildlife Tour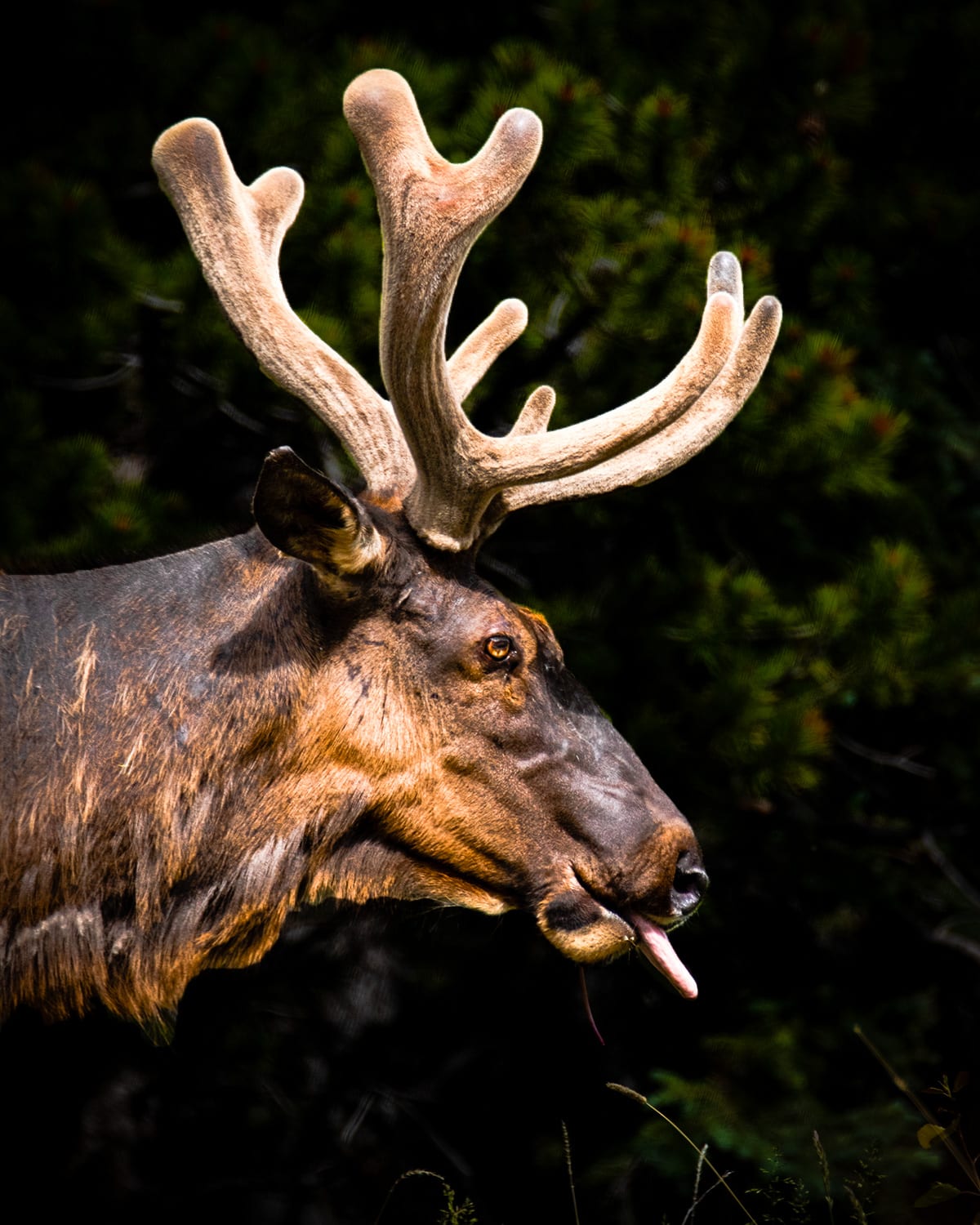 Tag along with the experts to get informed and spot some Canadian Rockies wildlife. On a wildlife tour, you have the chance to spot elk, bighorn sheep, mountain goats, martens, bears, foxes, or even a moose! Banff is blessed with some tremendous opportunities to spot big wildlife, and although it's possible to see wildlife without an organized tour, we still recommend booking one so you can see the Canadian Rockies' wildlife safely and ethically.
You may get truly lucky and spot the likes of a wolf, cougar, or lynx. However, I wouldn't hold your breath because in all our time in Banff, we've had just one wolf encounter.
---
Mt. Norquay Via Ferrata

Introduce yourself to mountain climbing in the Canadian Rockies on the Via Ferrata. Which is "Iron Way" in Italian and refers to a preset rock climbing route that utilizes iron steps and cables for a safe ascent. It also includes awesome features like a steel wire walk to get your heart pumping. There are different tours you can book varying in length and difficulty. This one is probably one of the best Banff tours for families with teenagers and for those without a fear of heights!
---
Mountaineering Course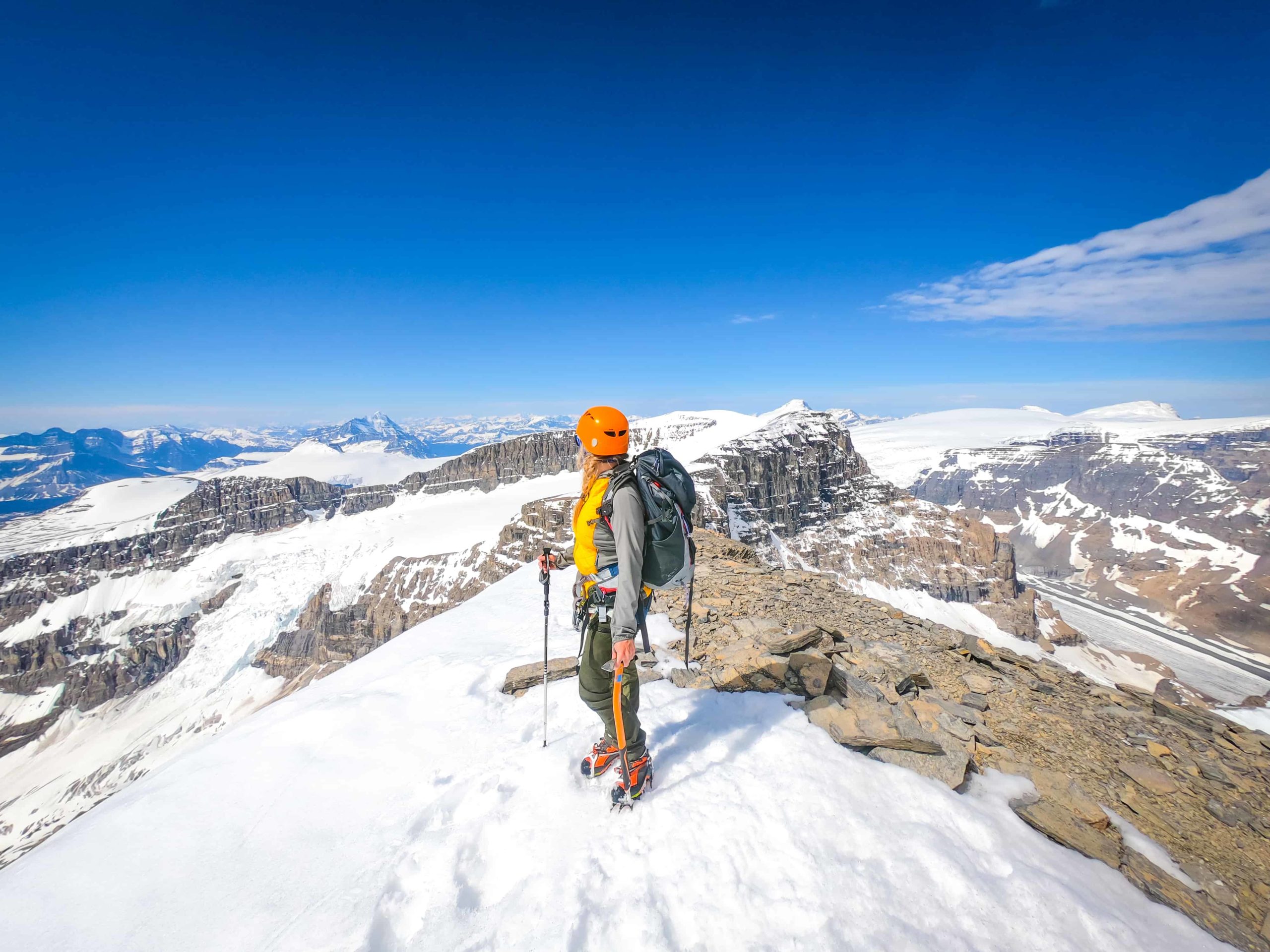 Mountaineering has deep roots in the Canadian Rockies, and it still impacts the culture of Banff that visitors enjoy to this day. The first tourists to these mountains set out to summit these glaciated peaks and the first mountaineering death in Canada took place on Mt Lefroy in 1896.
After the death, Canadian Pacific hired a number of experienced Swiss mountaineers to lead guests on expeditions and climbs. Along with their experience came their culture, which included things such as fondue, now a popular dish in town. Well over a century later, the Canadian Rockies are still an epicenter for the sport in North America.
If you have any interest in learning more about the sport of mountaineering, alpine climbing, ice climbing, or ski mountaineering you have a plethora of experienced and certified guides to teach you the ropes, literally. We took our mountaineering course and summited Mt. Athabasca with Yamnuska Mountain Adventures, one of the top guiding companies in the industry.
---
Alpine Heli Hike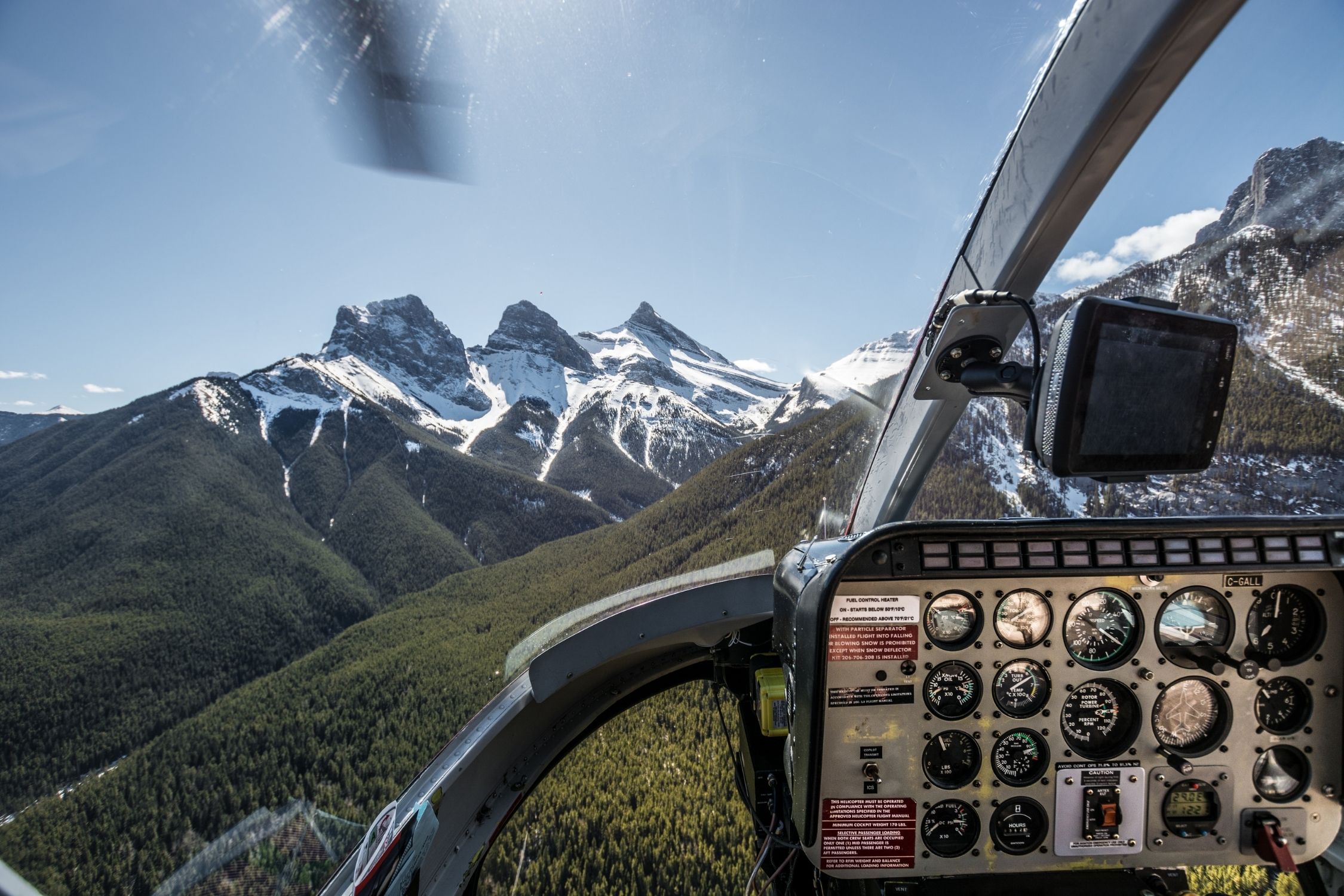 See the Canadian Rockies from the sky! It's a pretty surreal experience and an opportunity to see the mountains from an entirely new angle. Granted, any heli tour is one of the priciest tours in the Canadian Rockies and not for those visiting Banff on a budget, so be prepared to open up your wallet. You can enjoy a helicopter tour any season, but it is weather-dependent. Personally, we prefer the winter months with a snowshoe as the mountains look far more dramatic with a blanket of fresh snow and ice. You can take helicopter tours in both Canmore, and also Rockies Heli operates a heli tour near Abraham Lake near Nordegg.
---
Guided Hiking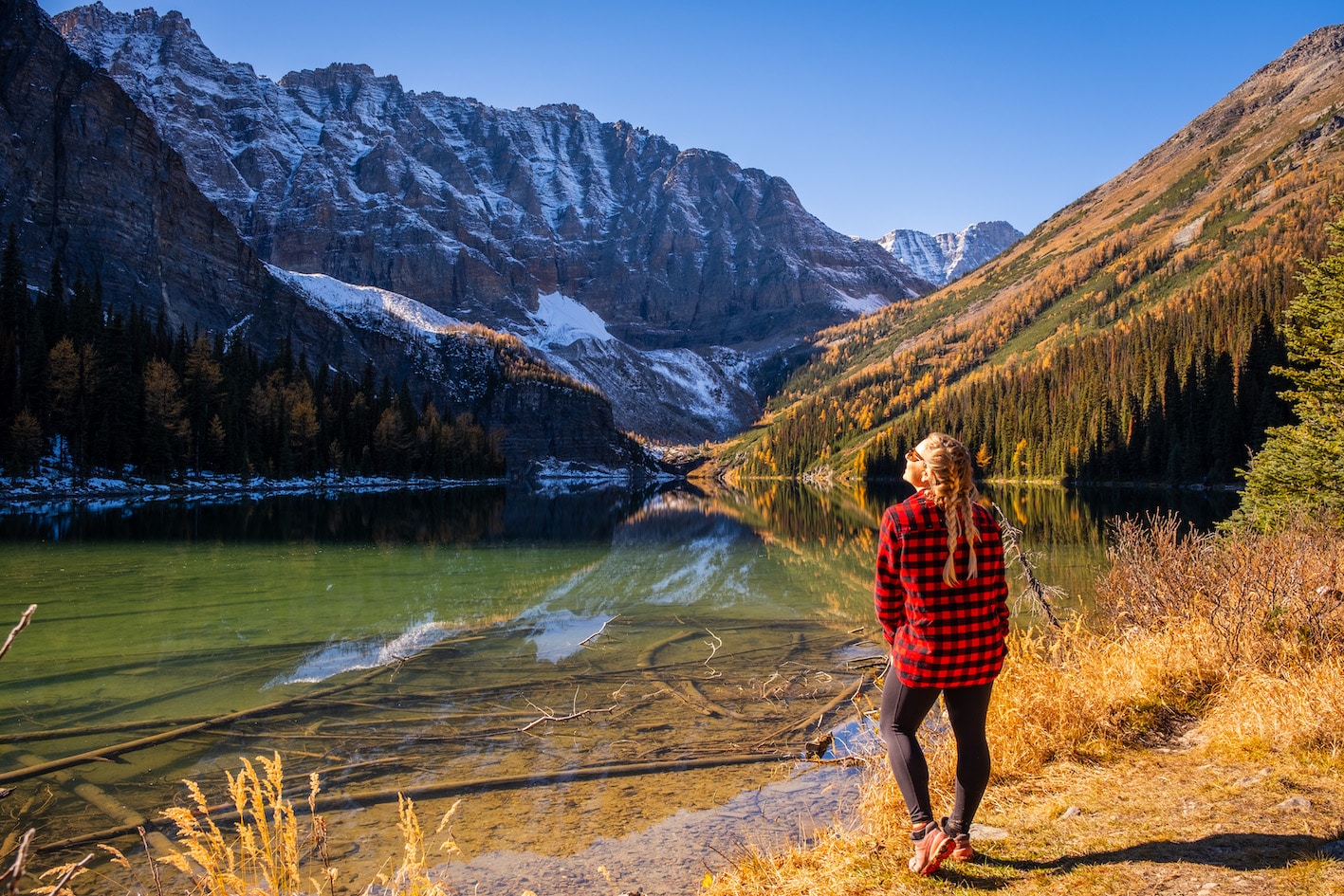 If you're new to hiking in the Rockies, it may not hurt to go on a guided hike, before taking a few Banff hikes on your own. Under the helpful leadership of an experienced and licensed professional, you'll be able to approach these dramatic mountains with some peace of mind. They are humbling, to say the least so don't be afraid to seek some help! A guided hike will also allow you to gain basic skills to navigate these mountains on your own. If you're new to hiking, we also have a great post on some tips for hiking in the Canadian Rockies.
---
See Banff on Horseback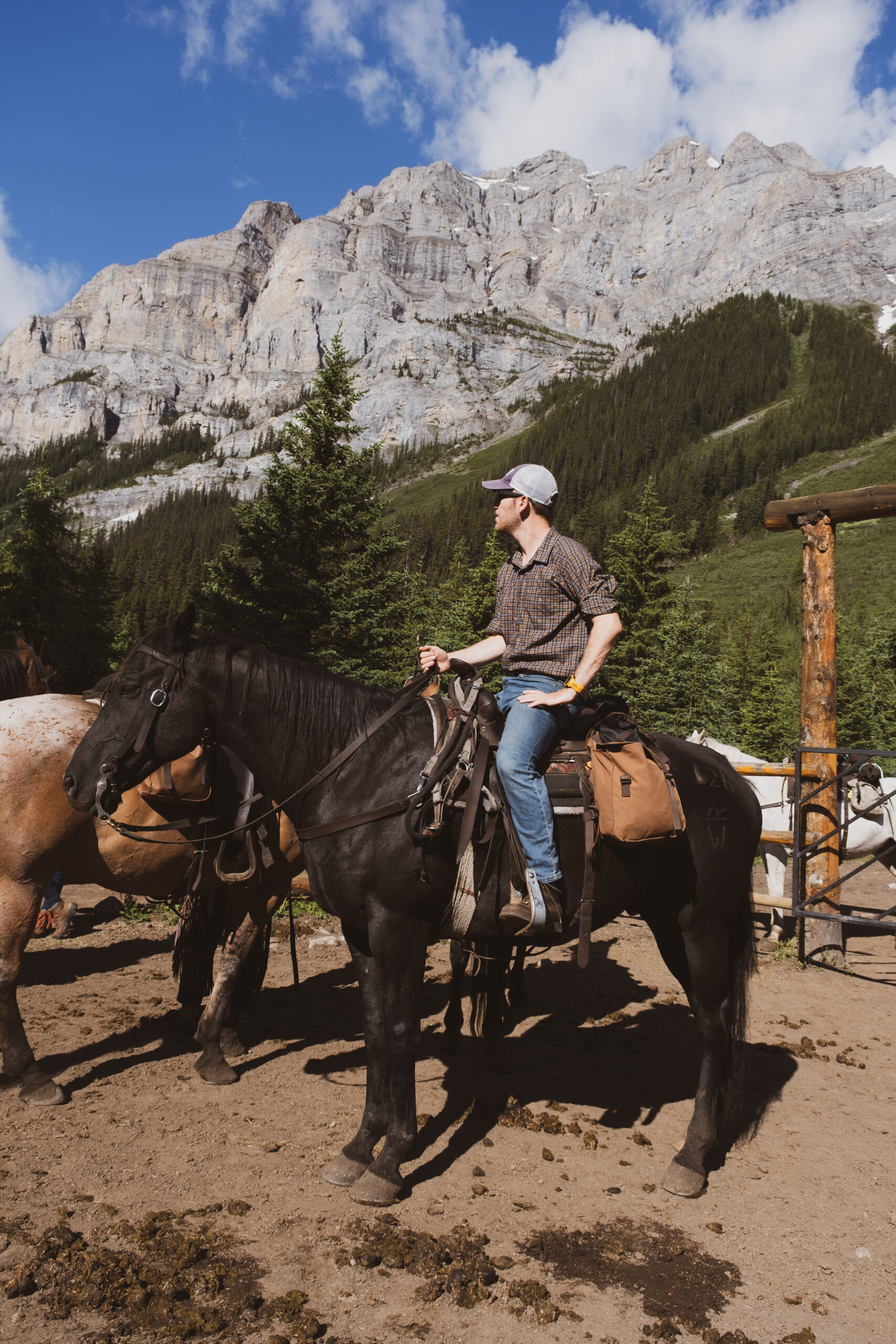 There's nothing better than seeing the most beautiful park on horseback. Have you ever watched City Slickers, Yellowstone, Heartland, or any Western movie or show where cowboys and cowgirls saddle up their horse and ride deep into the wilderness and longed for that to be you?
I can tell you I sure have. That's why when we received an invite to go on a backcountry horseback trip in Banff National Park, I knew we couldn't say no. It turned out to be one of the most memorable experiences we've ever had in Banff. If you're seeking a truly fabulous Banff tour this is it!
---
OpenTop Tour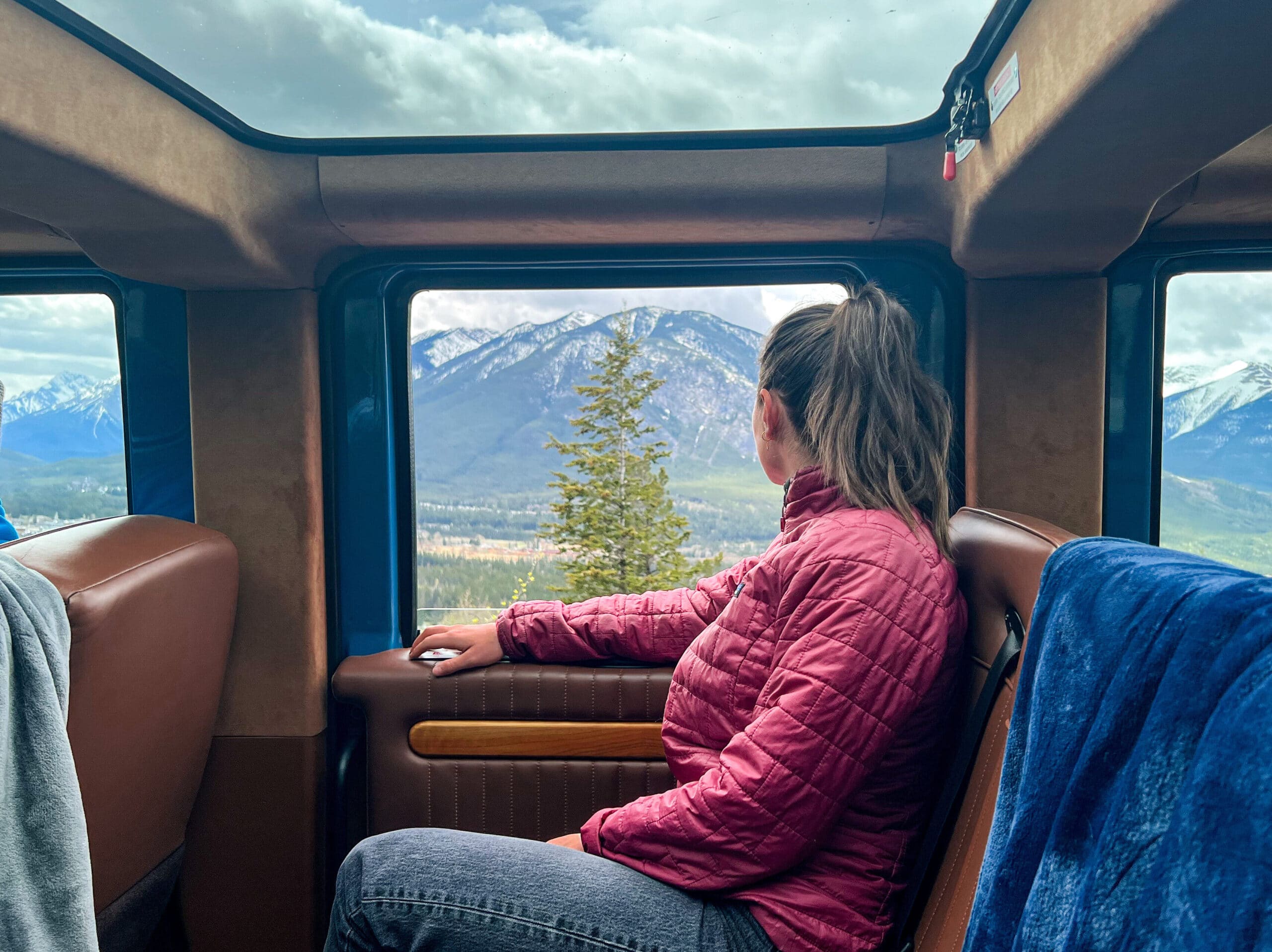 One of the newest experiences in Banff is to take a vintage tour in an open top vehicle! Pursuit Collection is now booking their Open Top Touring tour, which allows visitors to roam the streets of Banff in style in the summer months. During a Banff Open Top tour a 1930s vintage automobile takes visitors to sights like Surprise Corner, Vermilion Viewpoint, Tunnel Mountain and Mount Norquay Viewpoint.
The vehicle is open glass and has a great canvas top roof, so you get to enjoy the views with storyteller guides in period costume the whole time, telling stories from 1938 to today. It's one of the best Banff tours for small groups and wedding parties!
---
Lake Minnewanka Cruise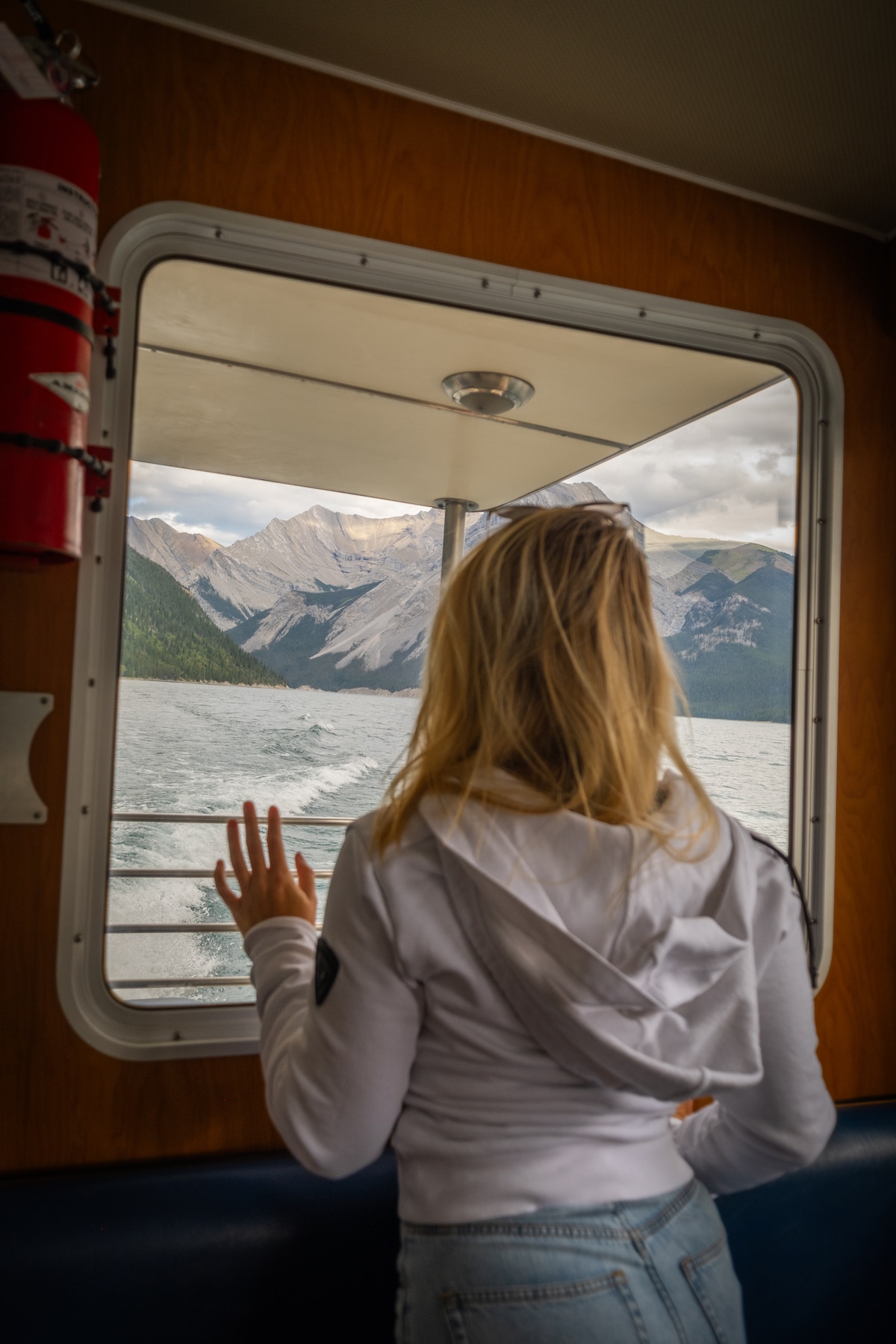 Lake Minnewanka, a picturesque gem nestled in Banff, lies a mere ten-minute drive from the town of Banff. Stretching across 21 kilometers and plunging to a depth of 142 meters, this pristine lake serves as a vital source of hydroelectric power for Banff. It's possible to head to Lake Minnewanka at any time of day, at any time of year. That being said, a top activity there is to hop on a boat cruise offered in the summer. Run by Pursuit Collective the hour-long panoramic cruise heads to Devil's Gap at the end of Lake Minnewanka and back. If the weather is looking good during your trip, don't hesitate to book this excursion.
---
Lake Minnewanka Beer Cruise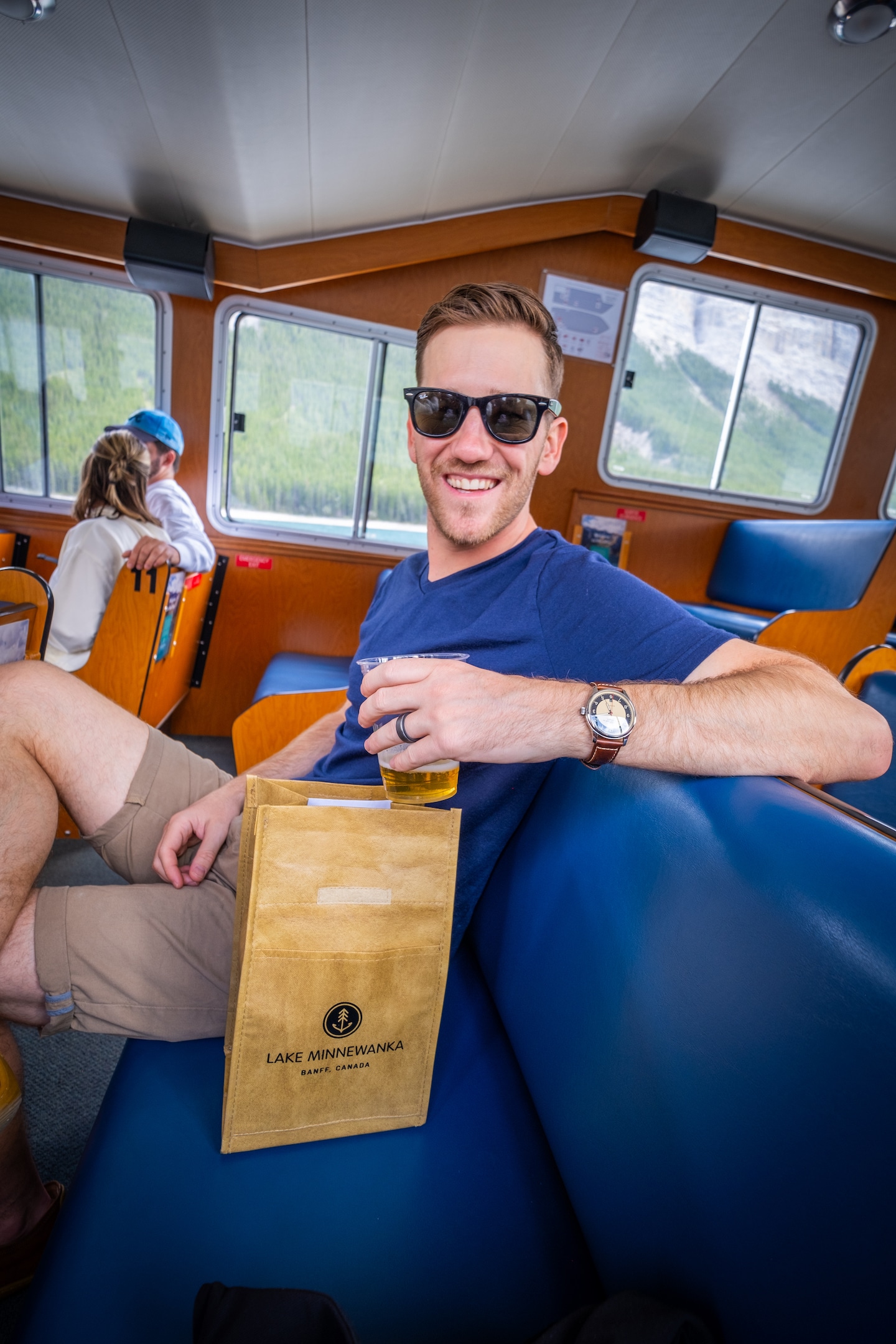 Speaking of cruises on Lake Minnewanka, why not enjoy the scenery with a cold beer? If you want a little more out of your scenic cruise, beer lovers can enjoy the Lake Minnewanka Beer Voyage Cruise in the summer. This 90-minute cruise runs daily at 5 p.m. and allows guests to enjoy local craft brews while taking in the views. It's the perfect après adventure cruise for those 18 and up!
---
Wagon Ride with Cowboy Cookout BBQ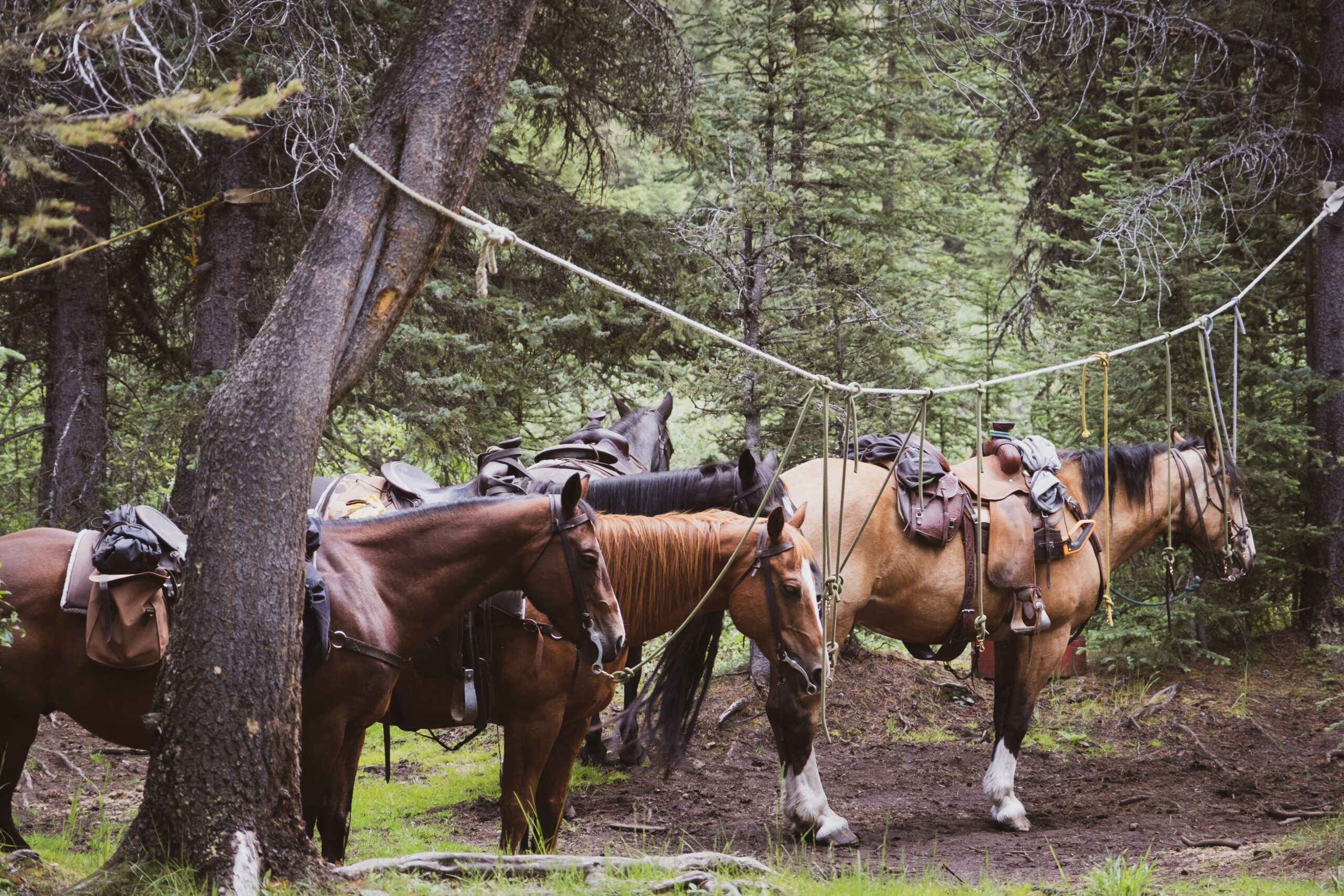 Embark on a scenic wagon ride through Banff, tracing the tranquil Bow River and the stunning Sulphur Mountain trail. After some riding revel in a mouthwatering cowboy cookout BBQ feast featuring delectable steak, fresh salad, baked beans, savory potatoes, and a delightful dessert.
As you unwind by the picnic tables, you may find yourself gathering around a cozy fire at the sheltered lunch area. While waiting for the bbq to cook, enjoy tales from the Western Frontier and play cowboy games like lasso!
---
Eat The Castle Food Tour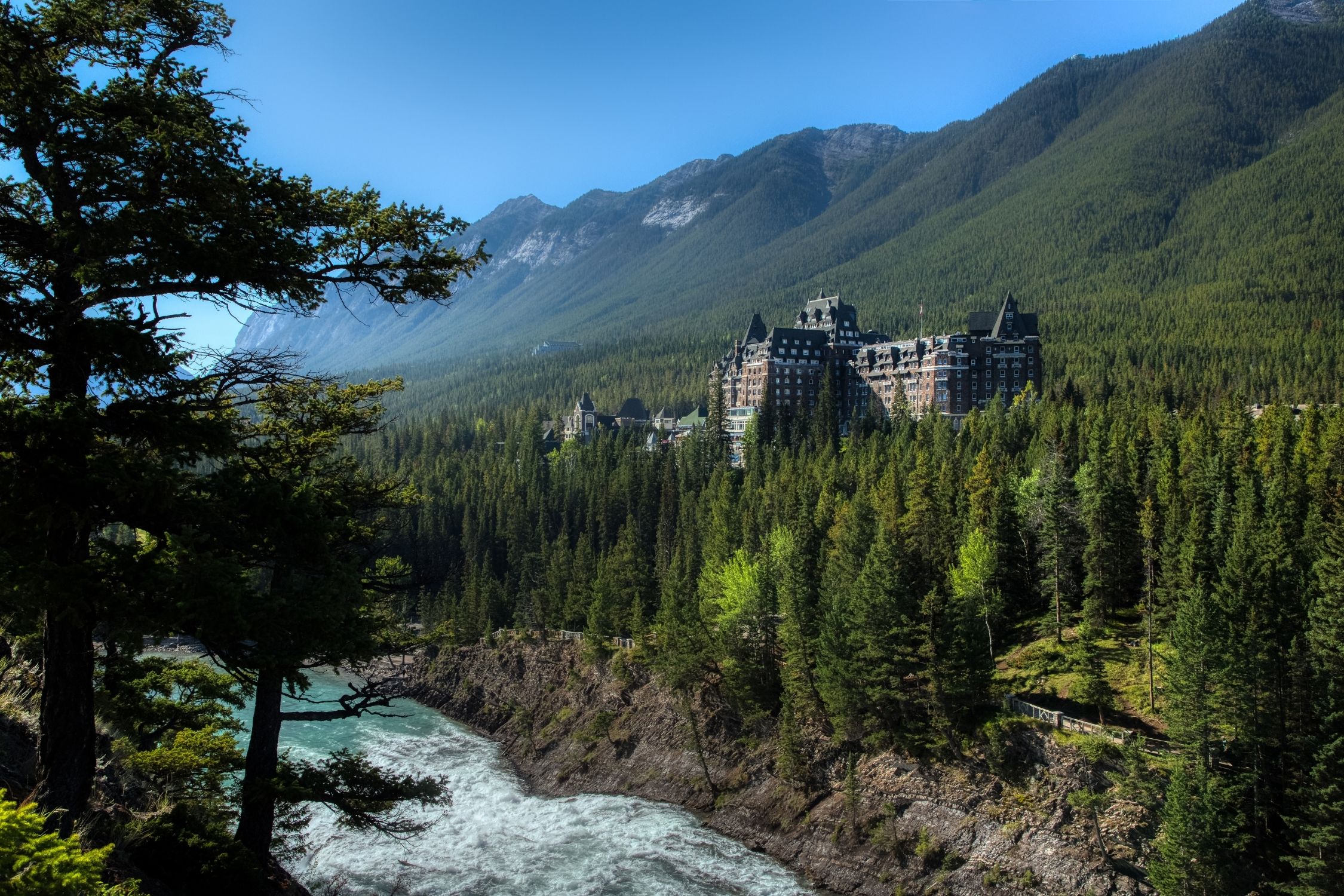 If you want a bit of an indoor time and are a historian/foodie then embark on a culinary journey and explore the magnificent Fairmont Banff Springs Hotel with a small-group tasting tour. With four locations within the sprawling complex to visit, indulge in "fork and knife" tastings and beverage pairings at the Vermillion Room and 1888 Chop House.
Gain insights into the hotel's history, art, and architecture from your knowledgeable guide as you explore the national historic site. This personalized experience offers a unique opportunity to discover Banff's culinary delights while learning about this iconic hotel's rich heritage. This is a rather new experience, but it has taken Banff by storm!
---
Big Canoe Tour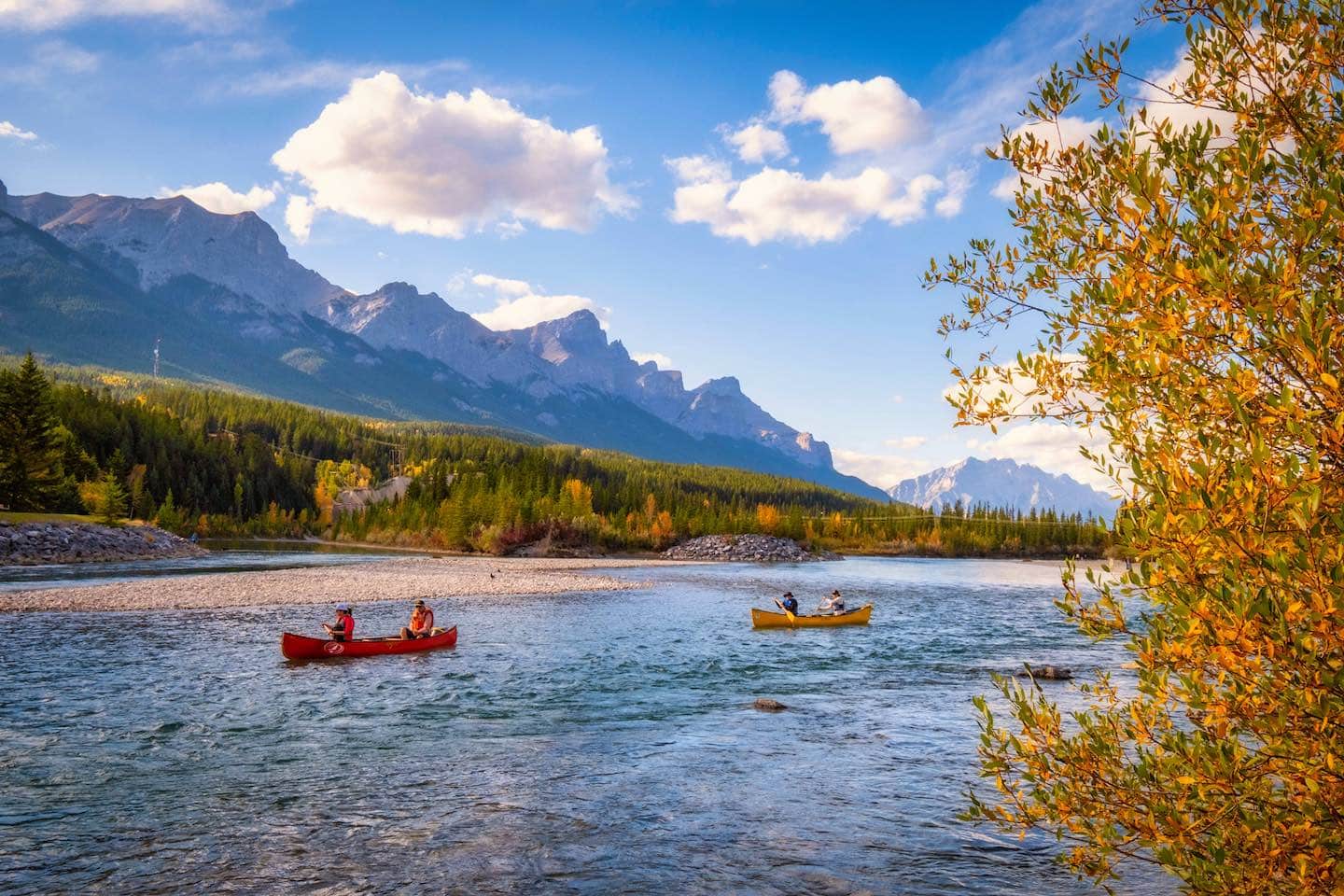 Banff Canoe Club runs "Big River Tours" on the Bow River during the summer. Immerse yourself in the tranquility of the Bow River and soak in the breathtaking surroundings on a Big Canoe Tour. As you paddle upstream, their expert guides will regale you with fascinating tales of the past, and enlightening insights into the history of canoeing.
---
Mount Norquay Chairlift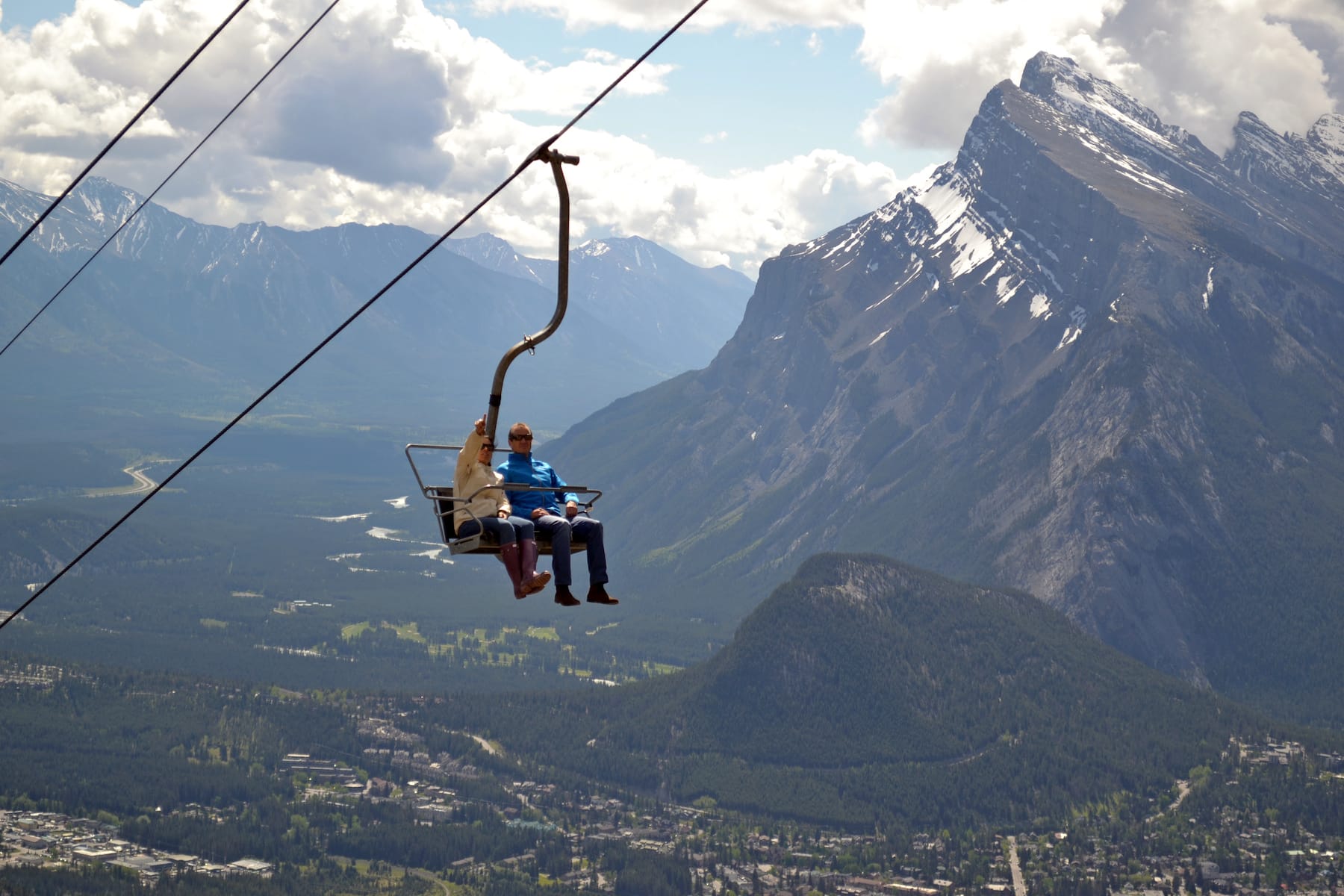 While it may not be as popular as some of Banff's other attractions, we think that the Mt. Norquay chairlift is a hidden gem that should not be overlooked. Unlike many of the tourist hotspots in Banff that can be crowded and expensive, this chairlift experience offers a unique and affordable way to take in the stunning scenery. Soak up the unparalleled views of the mountains and valleys as you glide up the chairlift, soaring 7000 feet up. Look behind you for the best views of Mount Rundle, and try to make out the Town of Banff below! For a special experience, consider having lunch at the Cliffhouse Bistro, one of the most scenic restaurants in Banff.
---
Whitewater Rafting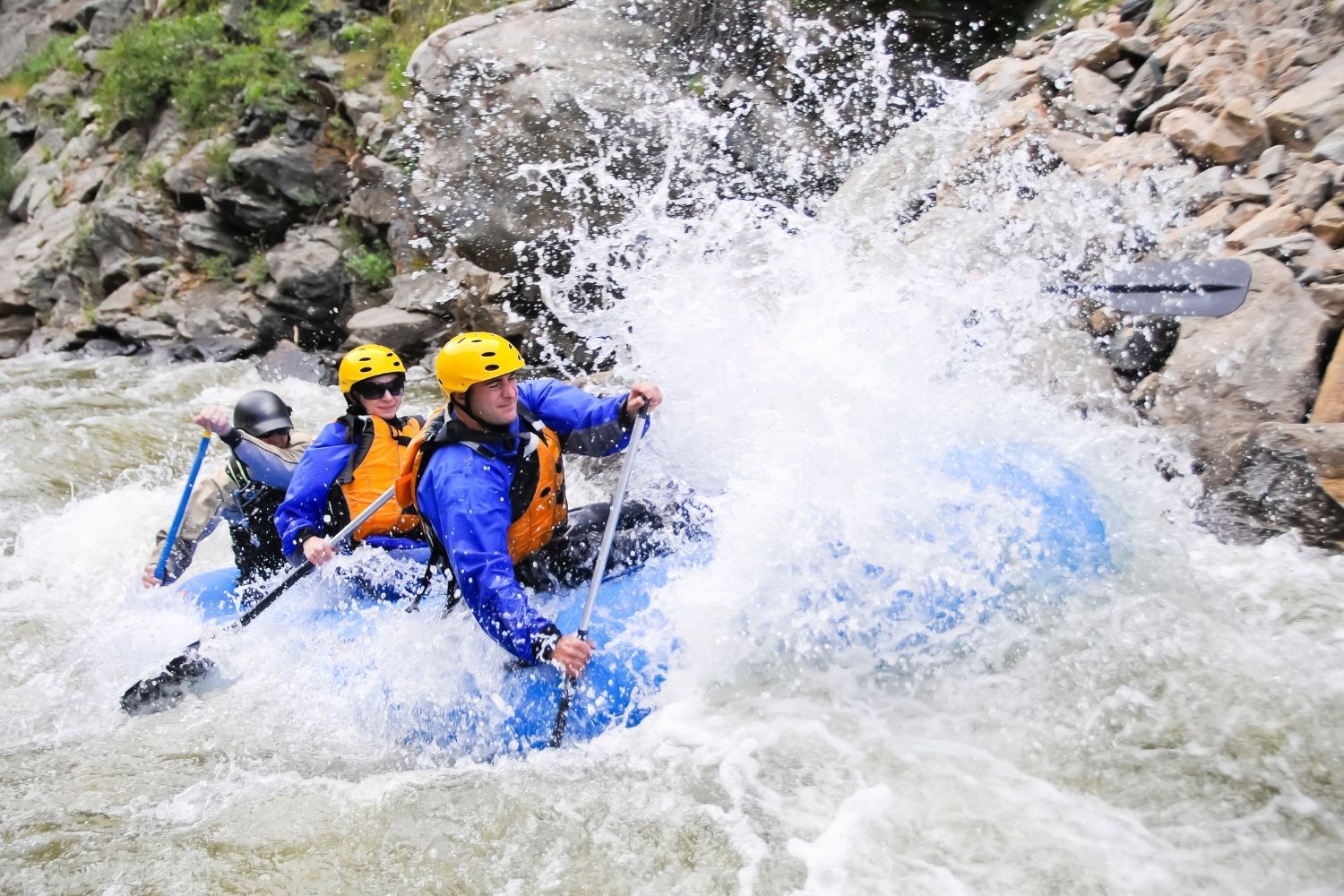 Take in Banff via the water as you have several options in the area for a fun paddle. The classic is to paddle from Banff to Canmore starting just below Bow Falls before heading downstream through the Bow Valley. However, the Bow River is more of a float that is appropriate for families. If you're seeking a more thrilling whitewater ride, try a tour down the Kananaskis River or Horseshoe Canyon.
---
eBike and Hike To Johnston Canyon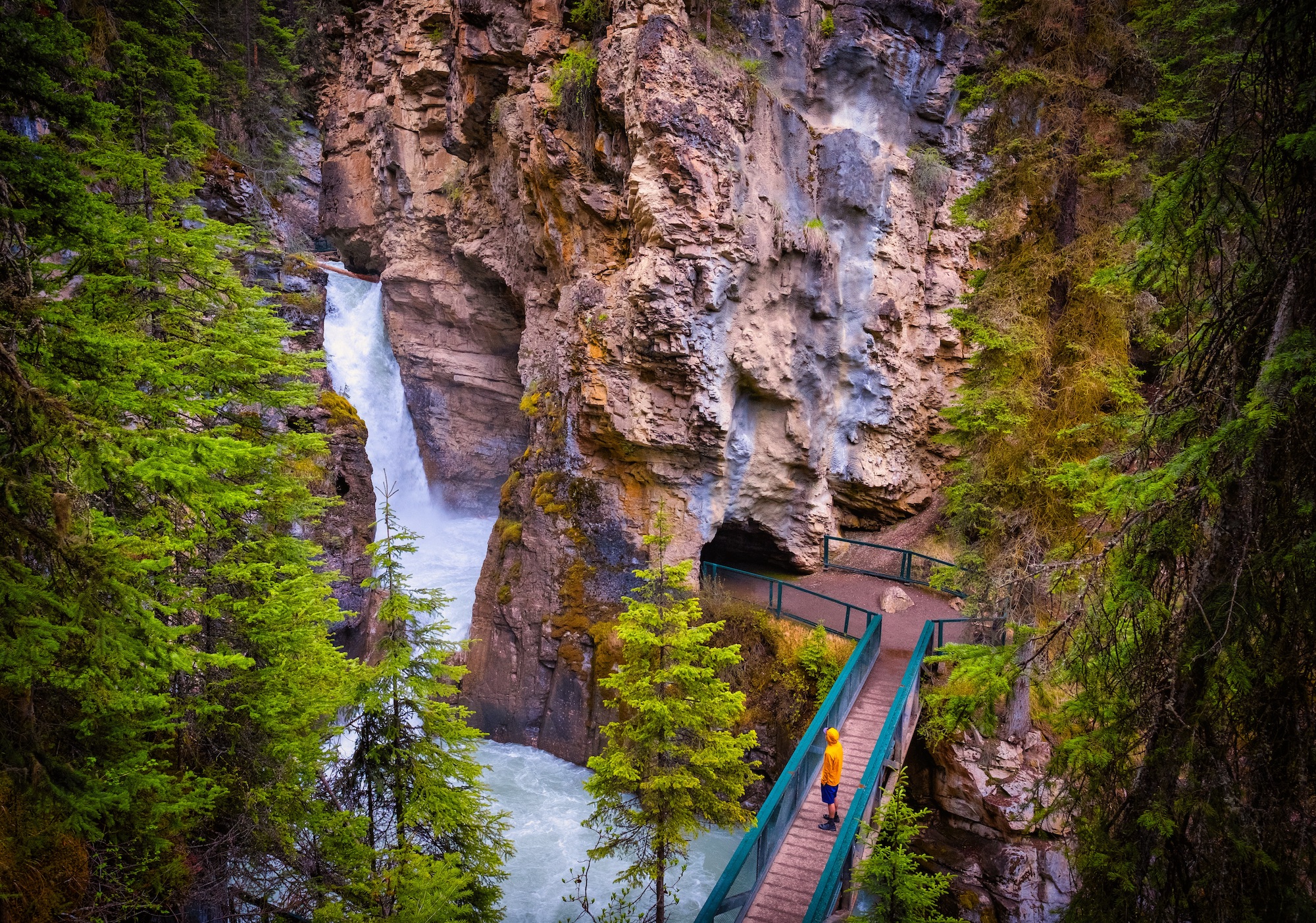 Ride a bike past Vermilion Lakes and on the Bow Valley Parkway via ebike on a guided tour. The bike portion ends at Johnston Canyon, where bikers will start their hike along Johnston Canyon, one of the most family friendly hikes in Banff!
Once you're done exploring the lower and upper falls at Johnston Canyon, you don't even have to worry about riding back to Banff, as there's a convenient shuttle waiting to transport you back!
---
Guide Along Icefields Parkway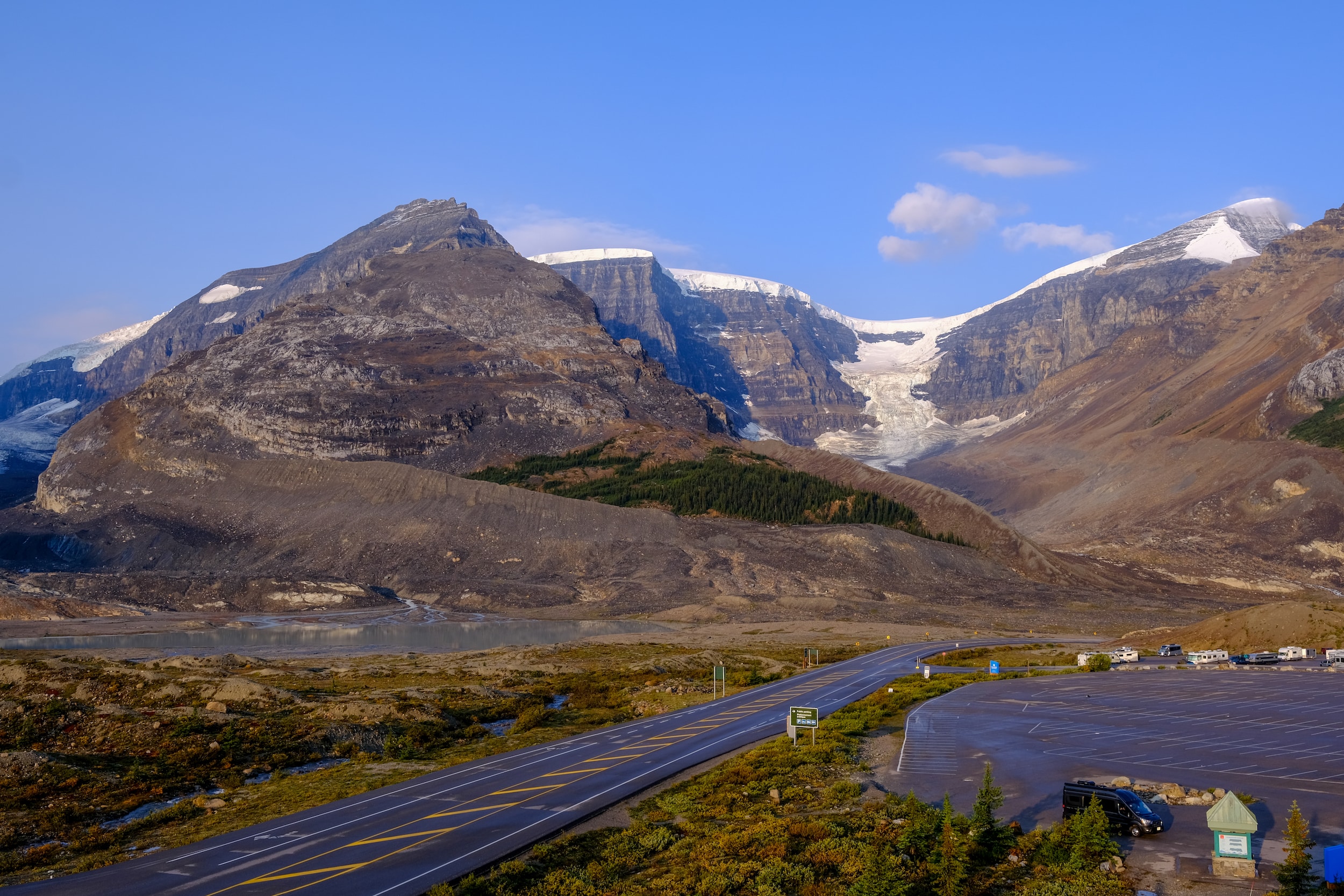 One of the best things to do in Banff is drive the scenic Icefields Parkway. The 232-kilometer road links Lake Louise and Jasper, traversing two renowned National Parks, namely Banff and Jasper. The drive can take anywhere from a couple hours to a few days, depending on how slow or fast you want to take it. There are plenty of sights along the way, so we recommend reading our ultimate Icefields Parkway guide. However, when you're on the road you may not want to read and spend your time looking out the window. For that, we recommend an audio tour guide from Guide Along!
---
Icefield Explorer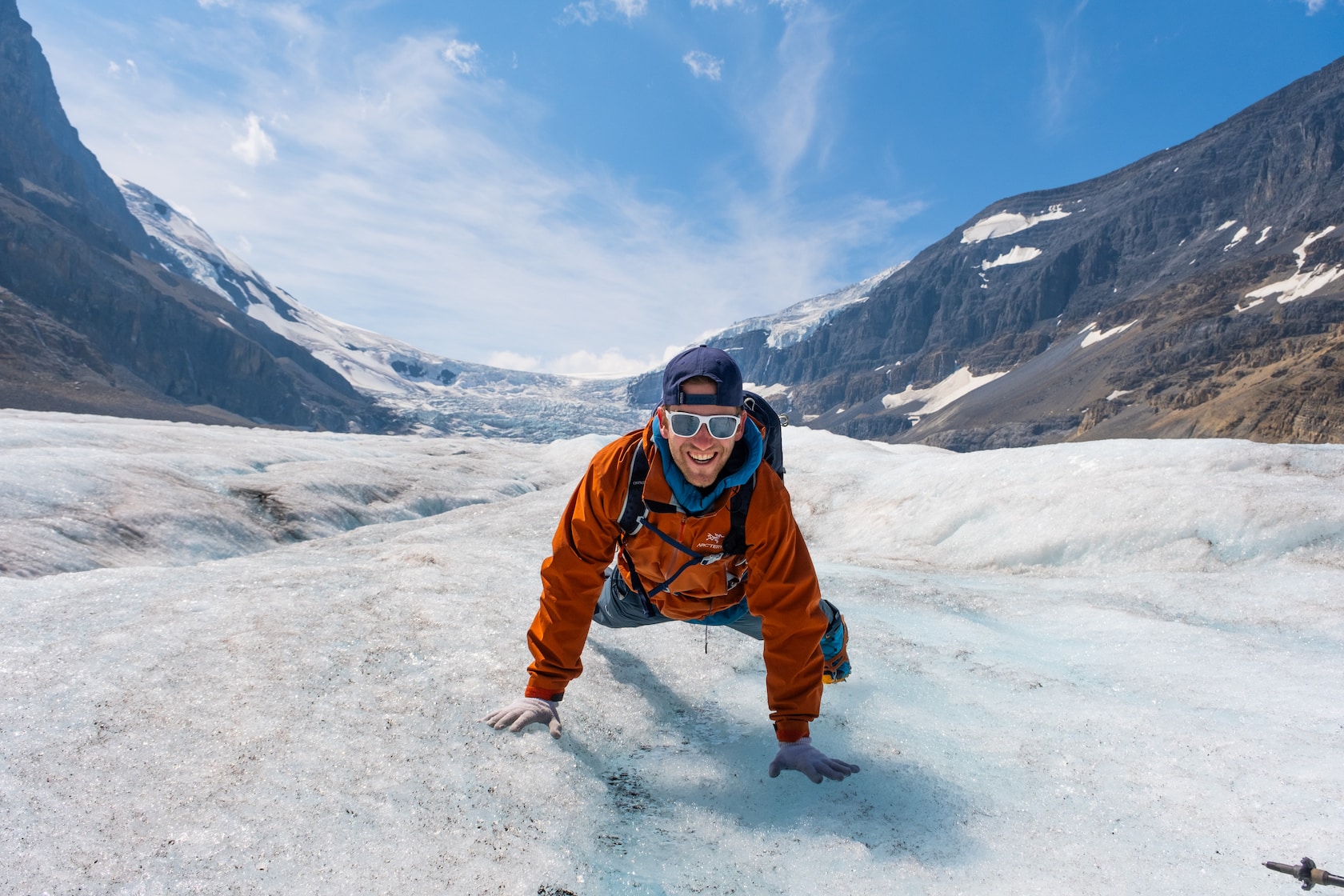 While you're driving the Icefields Parkway, make sure to stop at the Athabasca Glacier. Here you can get up close to a Glacier with the Ice Explorer at the Columbia Icefield Discovery Center. Enjoy learning a bit about the history and area surrounding the beautiful Athabasca Glacier and experience the fun without much physical effort.
The glacier experience is on the border of Banff and Jasper, and is best done when driving between Banff and Jasper on the Icefields Parkway. Once here you take these massive vehicles with wheels taller than a person onto the center of the Athabasca Glacier. We're a little mixed on the experience as the glacier has seen an extreme level of retreating, that's a direct effect of global warming, but it is a great way to get up close to a glacier if you have never seen one. There are also ice walk experiences you can book! Everything you need to know is noted here!
Other Athabasca Glacier Tours To Book
---
Jasper Skywalk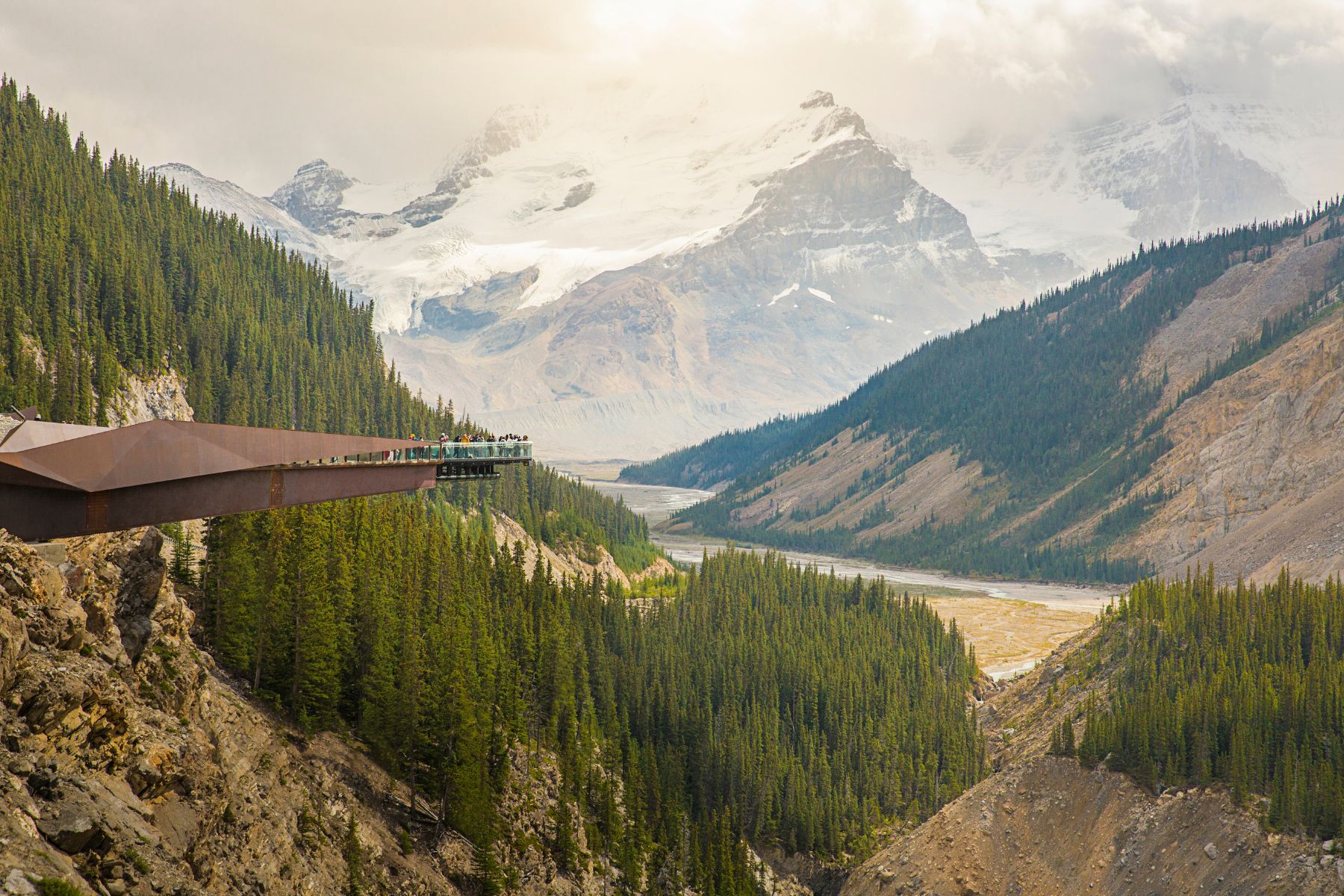 If you're already at Athabasca Glacier, you may as well continue a couple of kilometers down the road to the Glacier Skywalk; even though it's technically in Jasper, it can be a fun thing to add on to your Banff itinerary. This is one of the most thrilling Banff tours, where you can step out on a cliff edge walk, see the glaciers around you, and take in views out of the Sunwapta Valley.
The Columbia Icefield Skywalk has views of wildlife, waterfalls, and fossils. It's a fun, family-friendly thing to do in Banff. However, in my opinion, you can get the same experience by going on a beautiful hike in Banff National Park for free.
---
Afternoon Tea at the Fairmont Chateau Lake Louise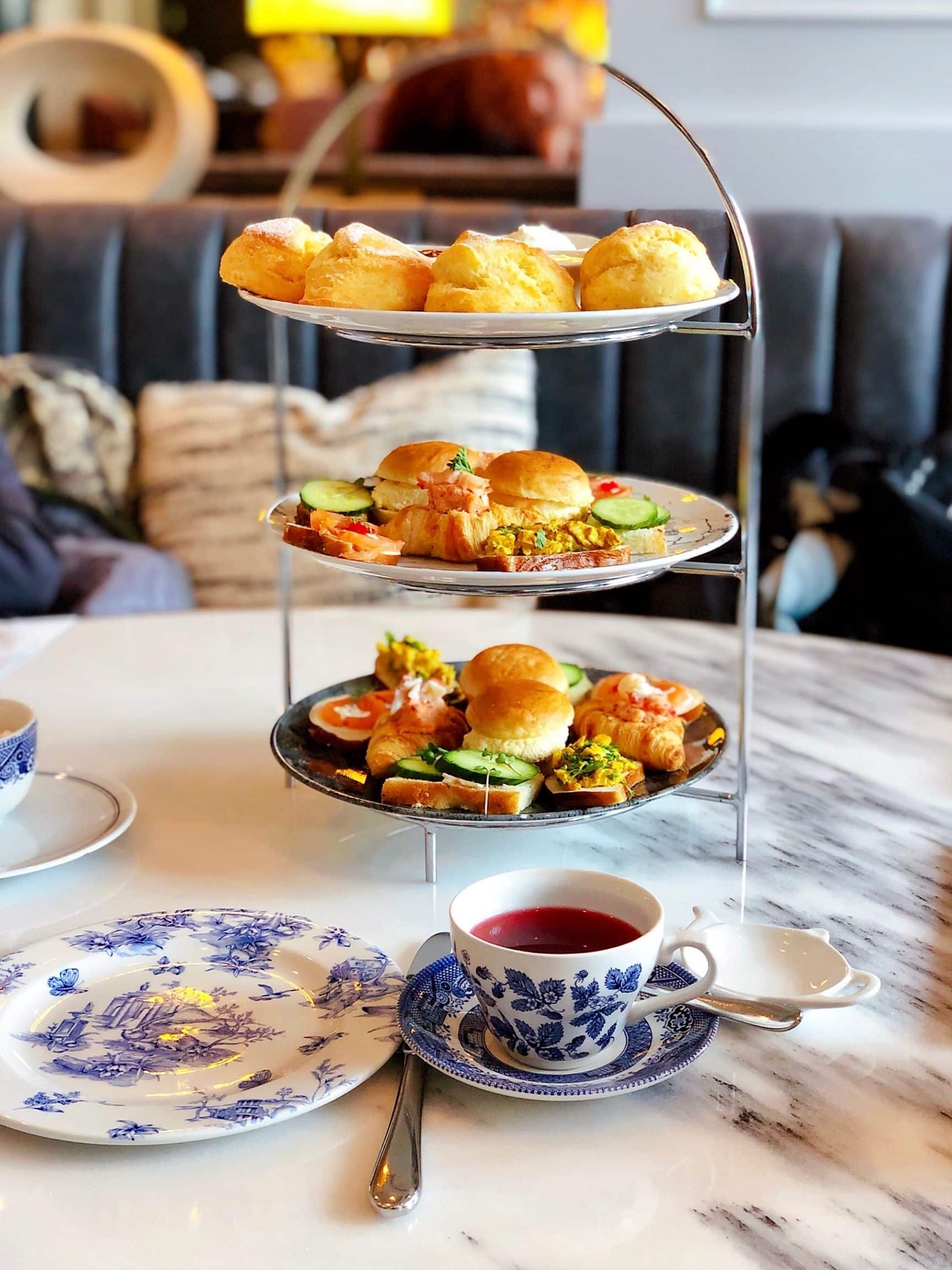 From 12:00 PM – 2:30 PM daily* in the Fairview Restaurant at the iconic Fairmont Chateau Lake Louise you can indulge in the time-honored tradition of Afternoon Tea and savor a delectable assortment of pastries, tea sandwiches, and delightful desserts.
Sit back and take in the stunning views of Lake Louise through the floor-to-ceiling windows as you enjoy your treats. With breathtaking views of Lake Louise and Victoria Glacier, I can't think of a better place to have this elegant experience.
---
Moraine Lake Tours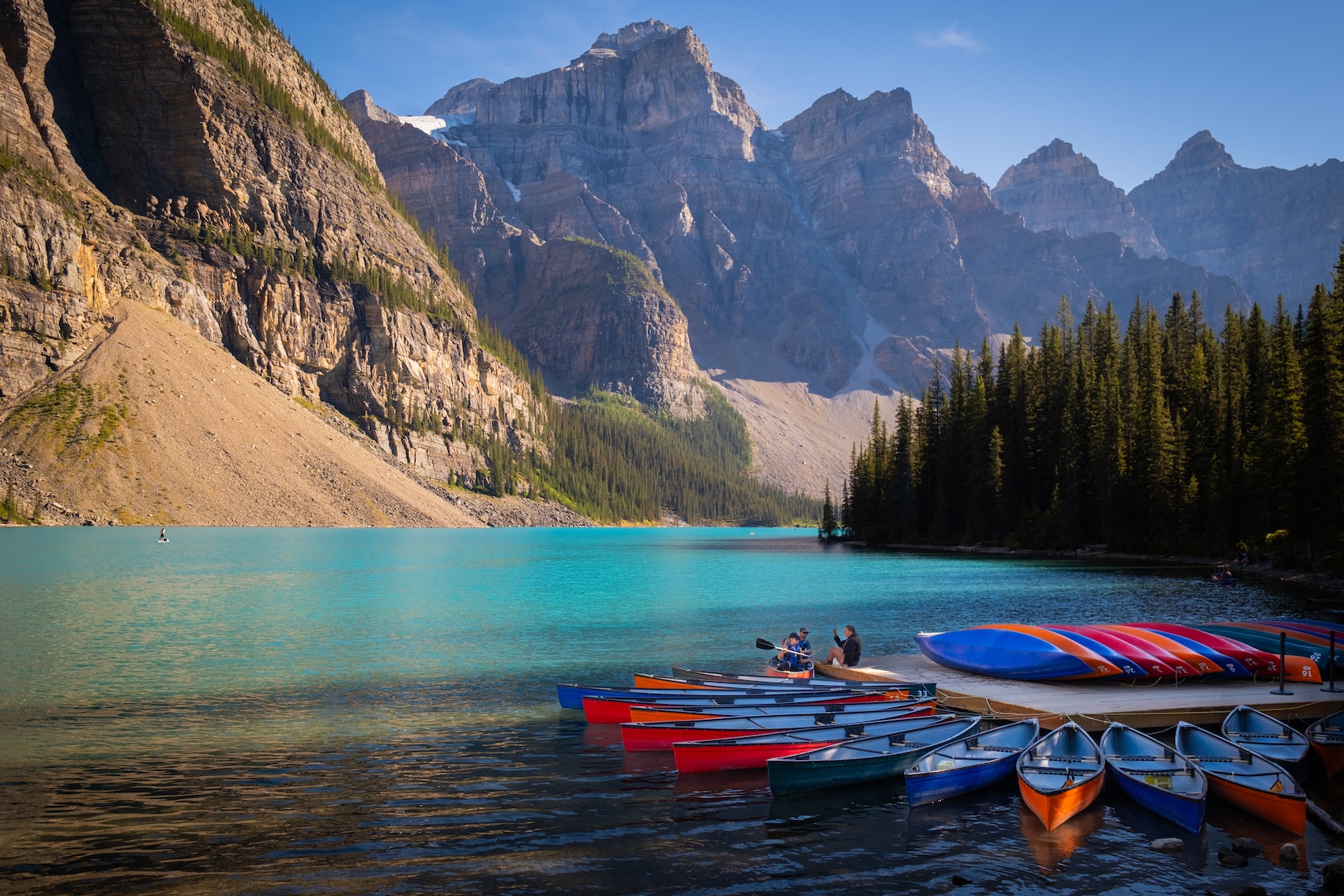 Now that personal vehicles are no longer allowed at Moraine Lake, a plethora of tour operators have popped up. Here are some popular options:
---
Lake Louise Tours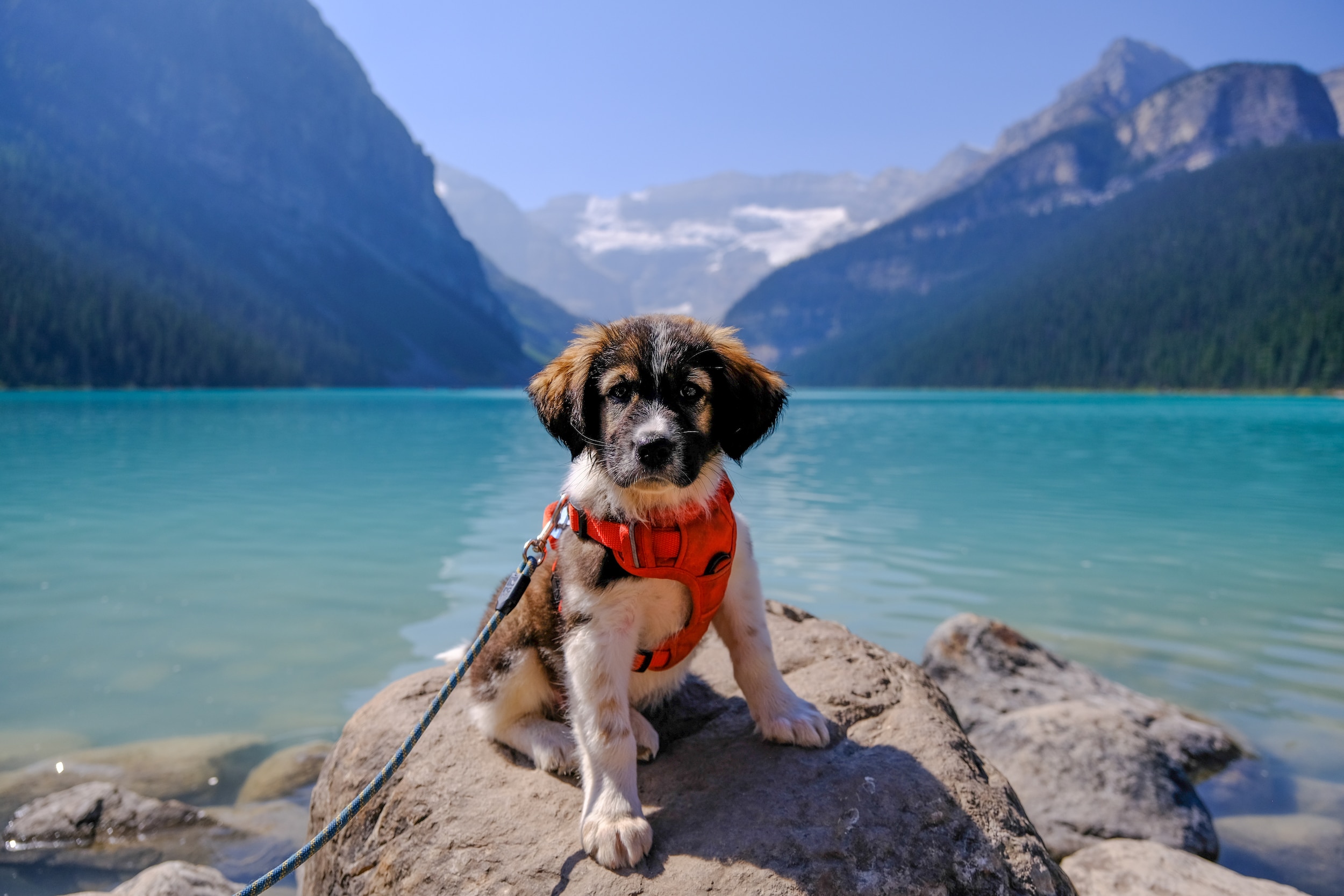 If you don't want to deal with the headache of parking or dealing with the shuttles there are a few tours that operate at Lake Louise. Many of these also include Moraine Lake, which is great if you are dying to see both lakes (which you likely are!)
---
Canmore Tours
Canyoning at Heart Creek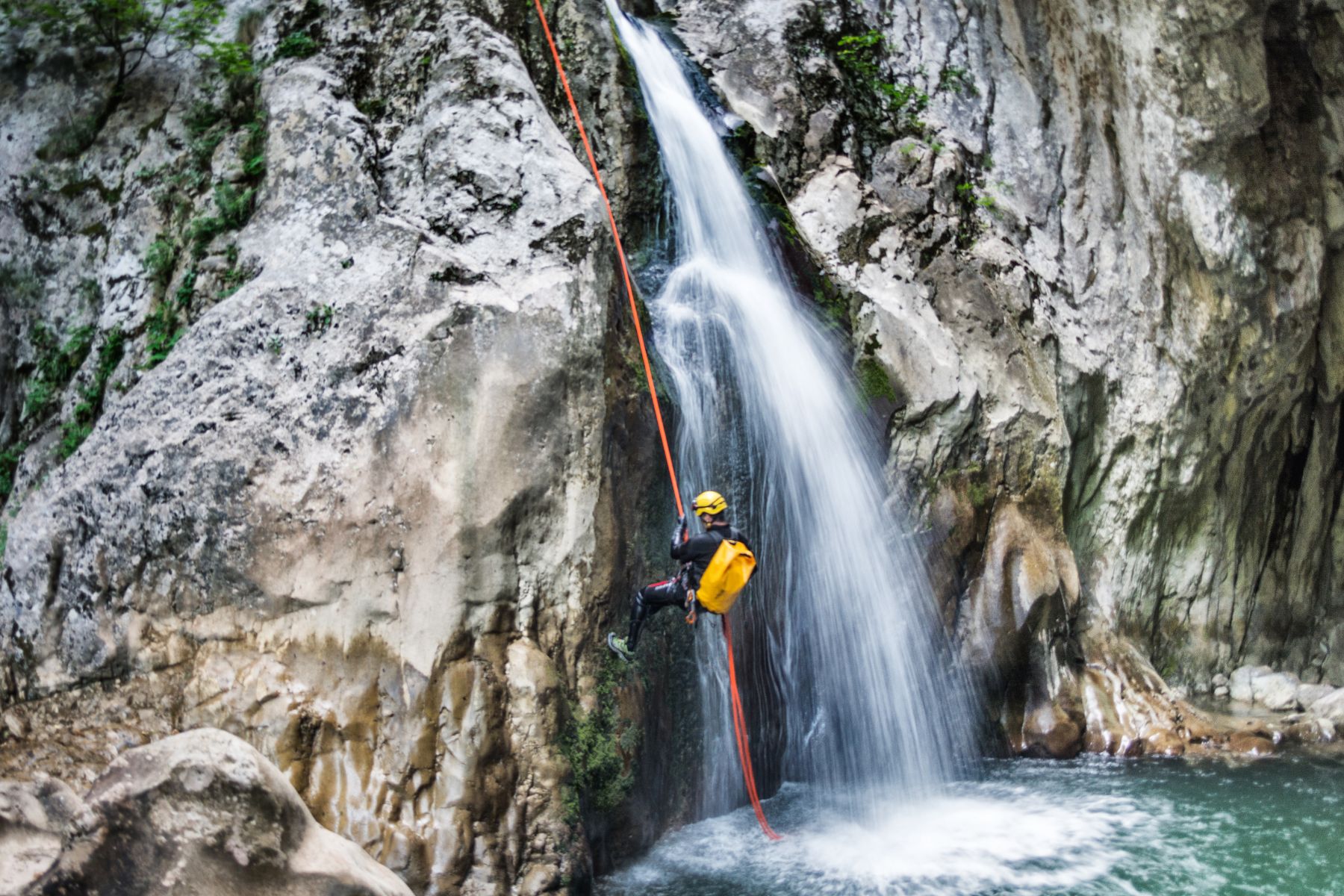 Have you heard of Canyoning before? Canyoning, also known as canyoneering, is an outdoor adventure activity that involves traveling through canyons using a variety of techniques including hiking, scrambling, climbing, rappelling, and swimming If this sounds like something you want to try Heart Creek Canyon just outside of Canmore is a great place to start. It offers incredible scenery, and the canyoning experience features an easy approach where you can safely try rappeling with rope before you even begin the experience!
There are a total of five rappels, interspersed with some scrambling and hiking, but all are suitable for beginners. There are introductory short rappels that allow you to ease into rappelling and increase in length as you progress down the canyon. Your adventure finale is rappeling an exciting 60-foot wet waterfall rappel and slide.
Book the Heart Creek Canyoning Tour
---
Rat's Nest Cave Tour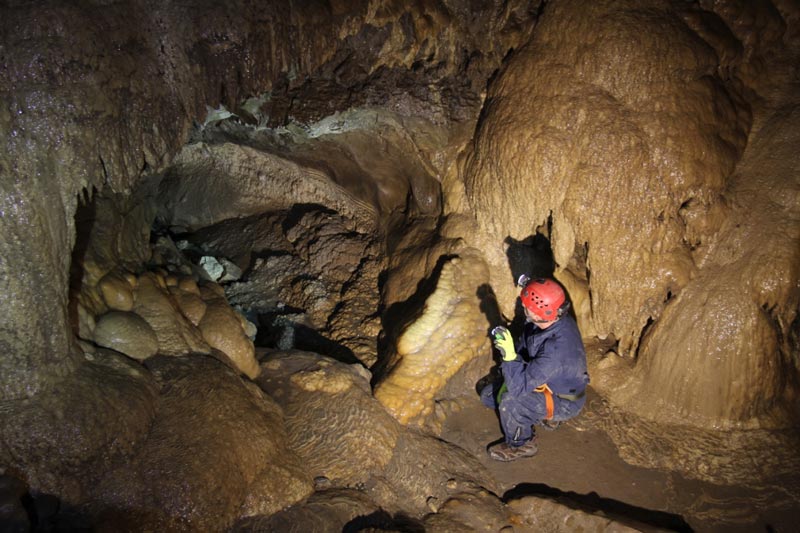 If spending a few hours of your vacation groping around in a dank, subterranean cave named after rats sounds like an adventure for you, then a Rat's Nest Cave tour may be just what you've been seeking. The great guides at Canmore Cave Tours will gladly guide you through the pristinely natural and undeveloped cave, regardless of the season or weather, and your knowledgeable and enthusiastic guide will give you a fascinating glimpse into Canmore.
---
Cowboys and Coal Mines – Historical Walking Tour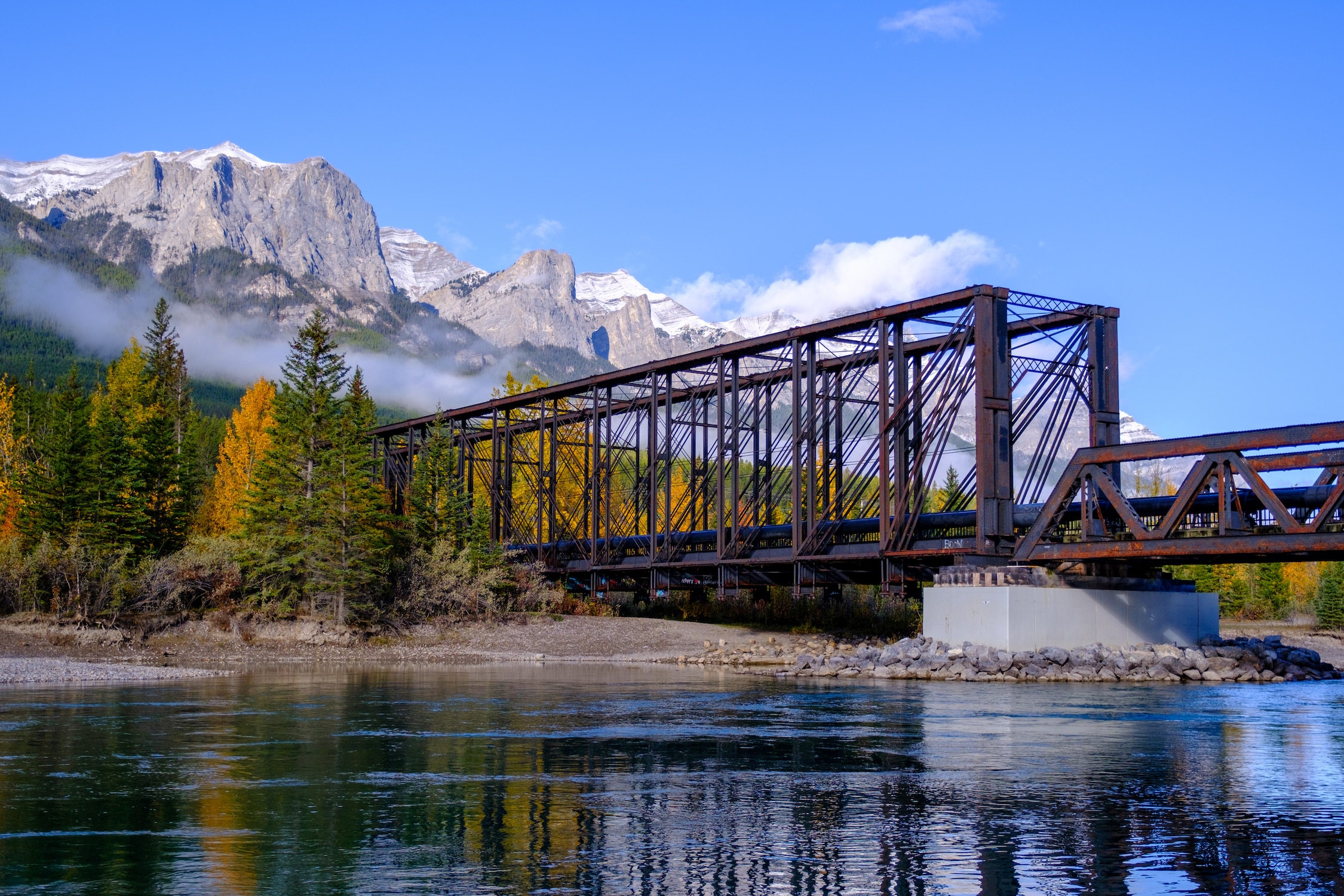 Immerse yourself in the rich history of Western Canada and embark on a captivating journey through Canmore. Travel back in time to uncover the intriguing tales hidden behind the picturesque landscapes and delve into the ancient history and enigma of the Rockies, etched in stone.
This tour unveils a narrative steeped in mystery and fascination, shared by the earliest explorers, pioneers, and cowboys who once inhabited the Rockies. Designed as a leisurely stroll suitable for the entire family, it offers an authentic, local experience that is great for those looking for a short activity.
---
Canmore Highlights Electric Bike Guided Tour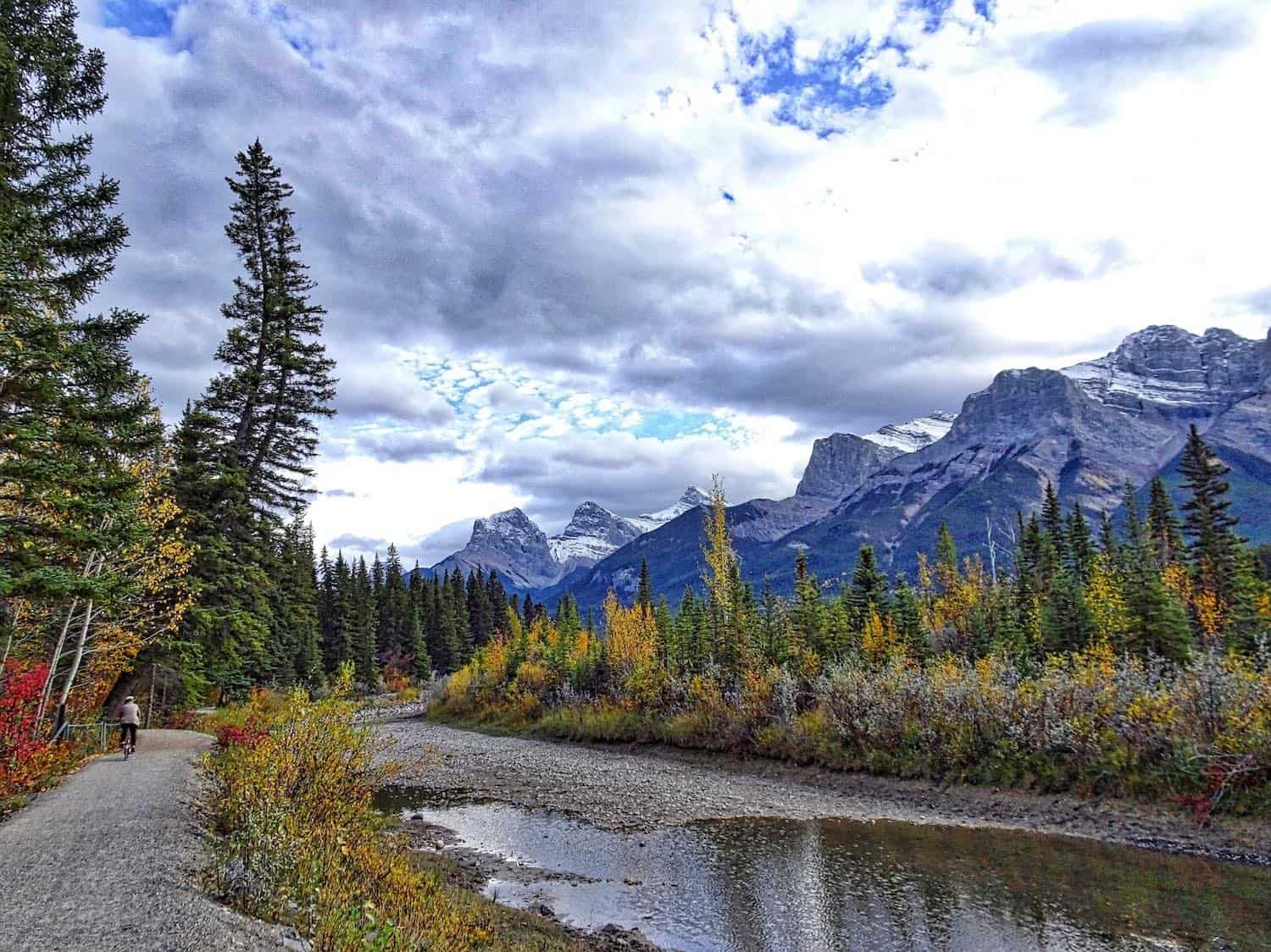 If you want to explore Canmore, one of the best things to do is explore by bike! Hop on an e-bike and enjoy all the beauty of this small Alberta town.