Not only is Banff National Park one of the most beautiful places in the world, but it has some amazing festivals to enjoy while visiting. No matter the month, there is always something going on in the Canadian Rockies. Here are my favorite festivals in Banff to check out, broken down by month and season.
---
The Best Winter Festivals in Banff
---
Festivals in Banff in November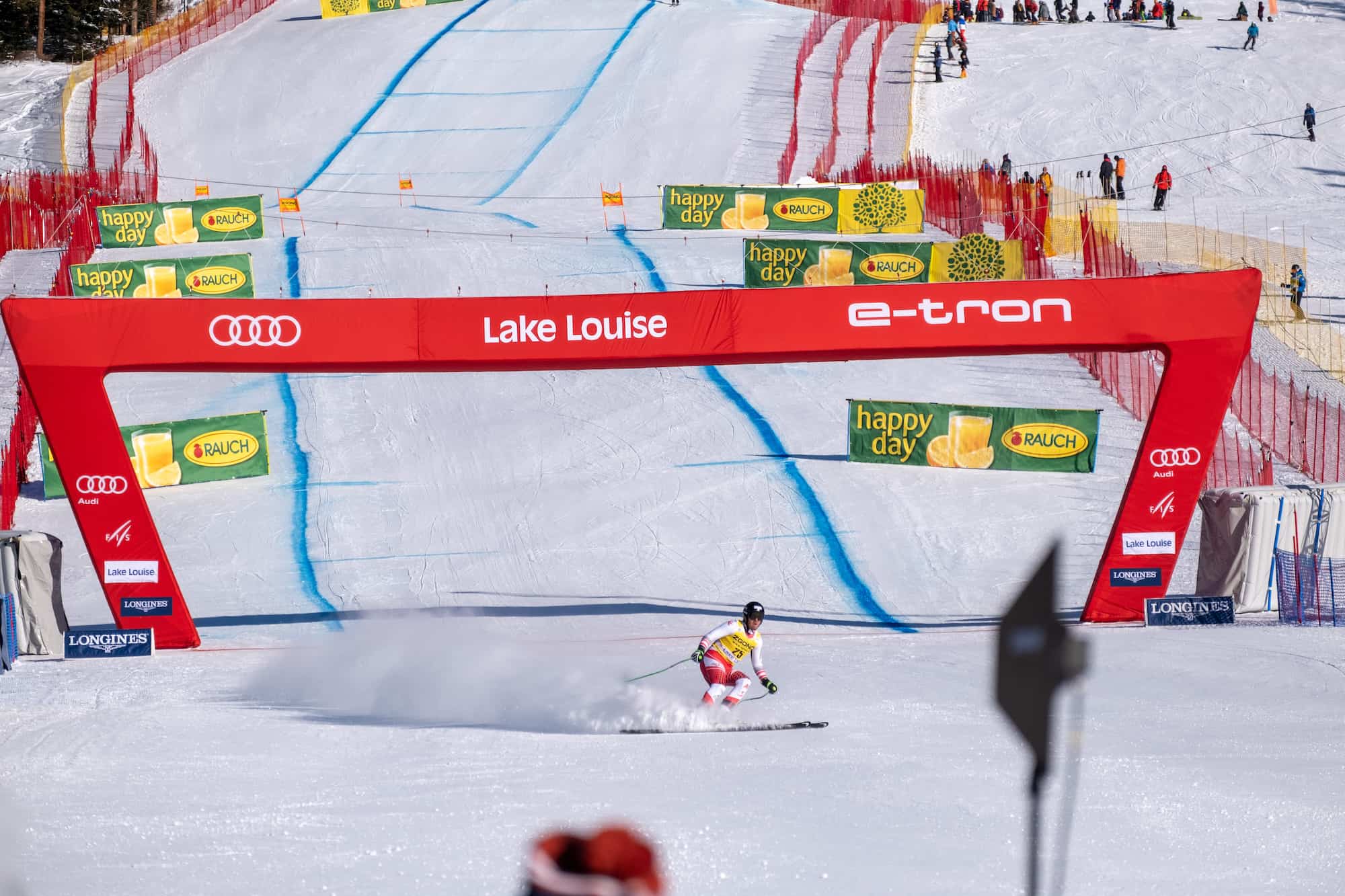 Winter is awash with festivities in Banff, but what can you expect from a town that sees more snowy days than dry days? Winter in Banff is simply magical, and you are reminded of that as early as November.
First, there's the Alpine Ski World Cup which is held at Lake Louise Ski Resort every year, a huge event watched by some 73 million fans around the world. During this time is also the WinterStart Festival which pretty much is a signal that winter is here to stay!
Come the last few weeks of November the Banff Christmas Market will happen at Banff Trail Riders. This is when locals and visitors alike can come and gather, drink mulled wine, and shop local with vendors. Since the event happens at Warner Stables you'll also be able to see some of the beautiful Clydesdale horses. This event usually happens for a few days between November 20th-30th. Since it's so early in the season you'll find mainly locals attending, but it's a great one for visitors as well!
Also in November is the Banff Craft Beer Festival, which is said to be the World's Most Beautiful Beer Festival. Held partially outside with the Rocky mountains behind you you can see why this would be dubbed such a phrase. It's a place of all good vibes and where you'll come to drink and be merry.
---
Festivals in Banff in December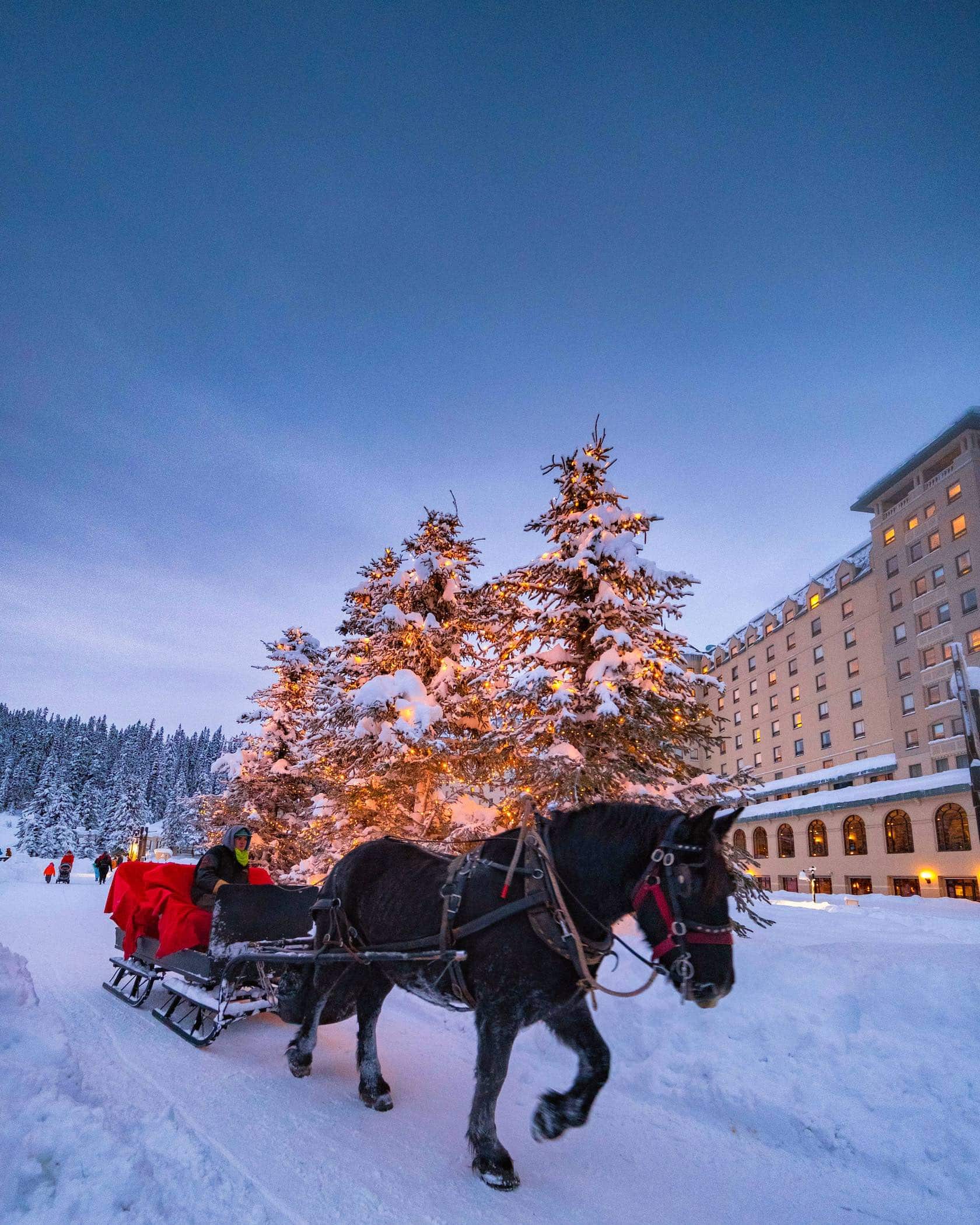 Obviously, winter in Banff also means Christmas and New Year, which are celebrated everywhere. Christmas in Banff runs almost the entire month of December and is where you'll enjoy events like Carols in the Park, or Christmas at the Castle at the Banff Springs Hotel. You can also take the family on a hot chocolate trail that happens at many of the Banff restaurants, or even meet Santa at the Santa Claus Parade of Lights.
Perhaps my most favorite Banff festival however is the Banff Mountaintop Christmas which takes place on top of Sulphur Mountain in December. This is where you can meet Santa, and enjoy the Christmas cheer on top of the Canadian Rockies.
---
Festivals in Banff in January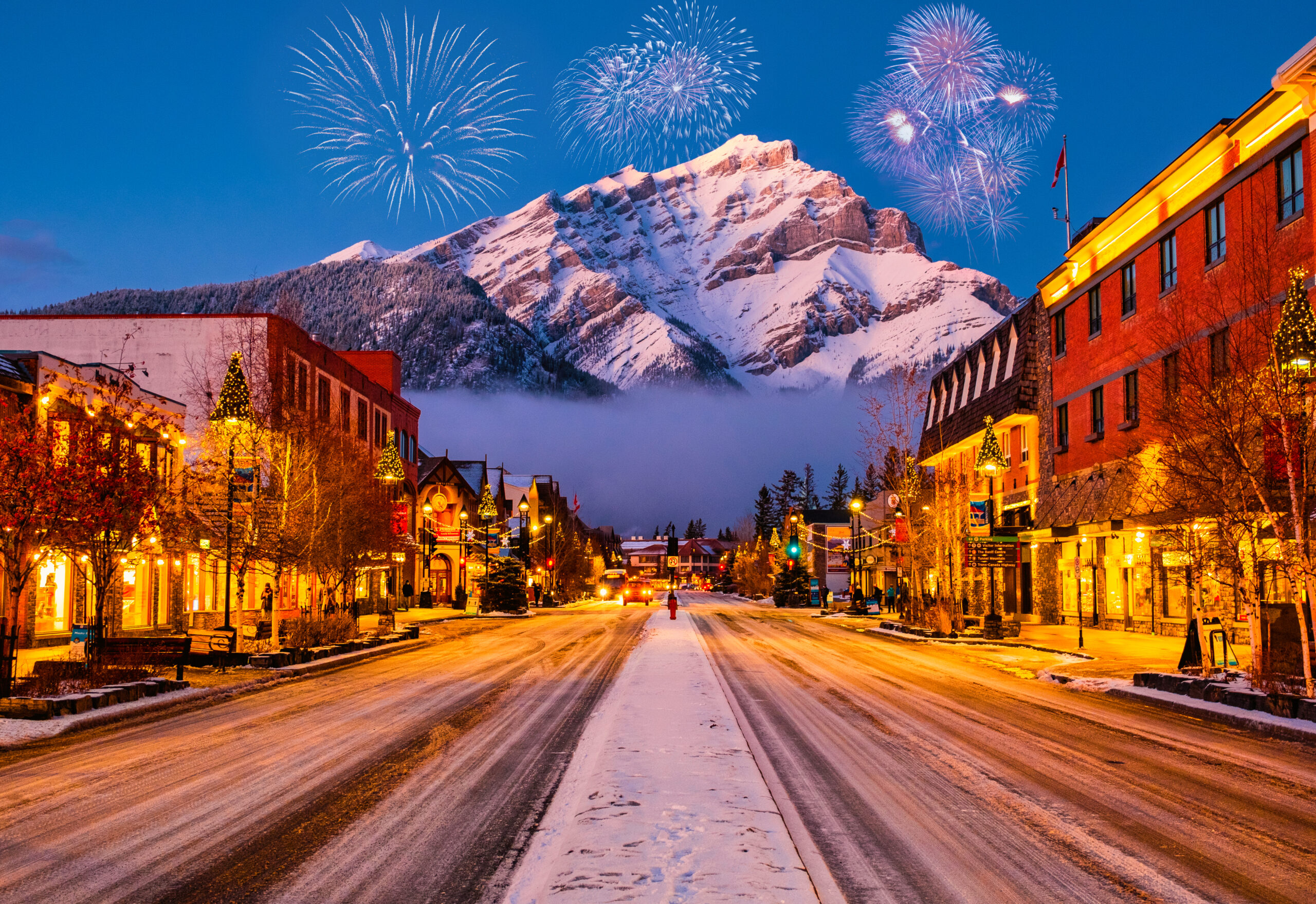 New Year in Banff is super fun. New Year's Eve means fun events at Centennial Park as well as sleigh rides, and events spread around the town; Banff Avenue is packed with food stalls and live music.
Banff in January also means the start of the Ice Magic Festival, this is where skilled ice carvers from around the world head to create amazing ice sculptures that sit on the shores of Lake Louise.
SnowDays also happens towards the end of January and is a 12-day long event where snow sculptures head for Downtown Banff and work their magic. There are also many events during Snowdays like the Tribute Craft Spirits Celebration where you can taste delicious cocktails from local vendors.
---
Festivals in Banff in February
The festivals in Banff start to wind down in February, but there are a few events like the Kananaskis Ski Marathon, a competitive, cross-country event with around 50 competitors racing for first place, takes place in this month. The Gathering Music Festival also takes place in mid-February across several nights. 
---
Spring Festivals in Banff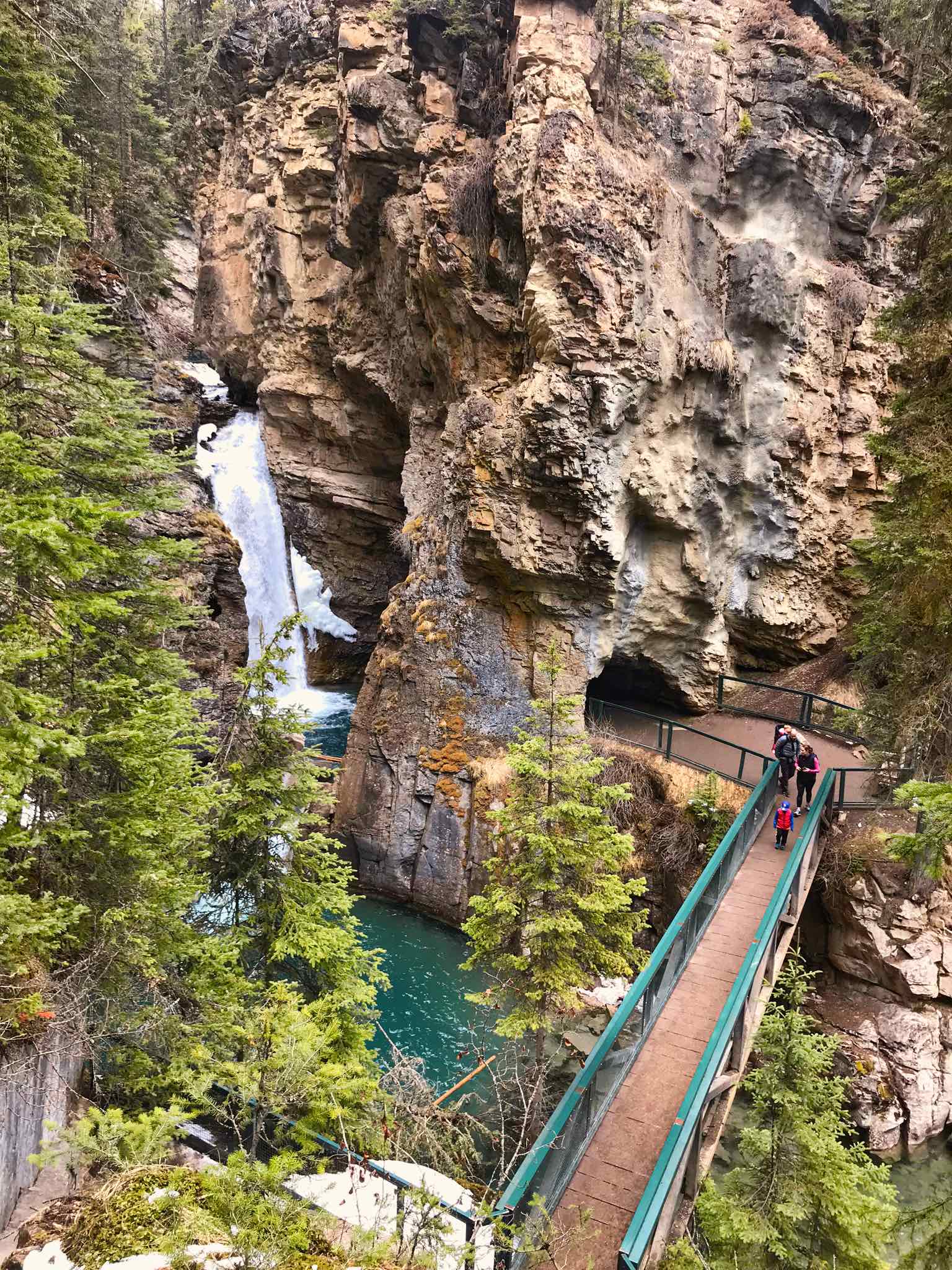 ---
Festivals in Banff in March
The Arc'Teryx Canmore Ice Climbing Festival at the beginning of March kicks off the spring with a variety of clambering for climbers of various levels. March also sees the Lake Louise Junior Big Mountain Challenge, where young free-skiers compete against each other, pulling out all the stops to impress judges.
---
Festivals in Banff in April
At the end of April, the Banff Summer Arts Festival begins and runs to the start of September. It celebrates and displays the work of varying artists throughout the rest of spring and summer. It's where music lovers can enjoy events that celebrate different kinds of music like jazz, orchestra, and chamber music concerts.
---
Festivals in Banff in May
If you like running, you might want to be in Banff for the Banff to Calgary Road Race. Taking place in May, it's a grueling task, but being a fundraising event, it's for a good cause. Also in May is the coveted Slush Cup.
This happens at Banff Sunshine and is when skiers and snowboarders head down the hill only to jump into slushy water. The event has happened since 1928 and is celebrates winter's last jive when these daring skiers and snowboarders try to stick a landing and ski in the water.
---
Summer Festivals in Banff
---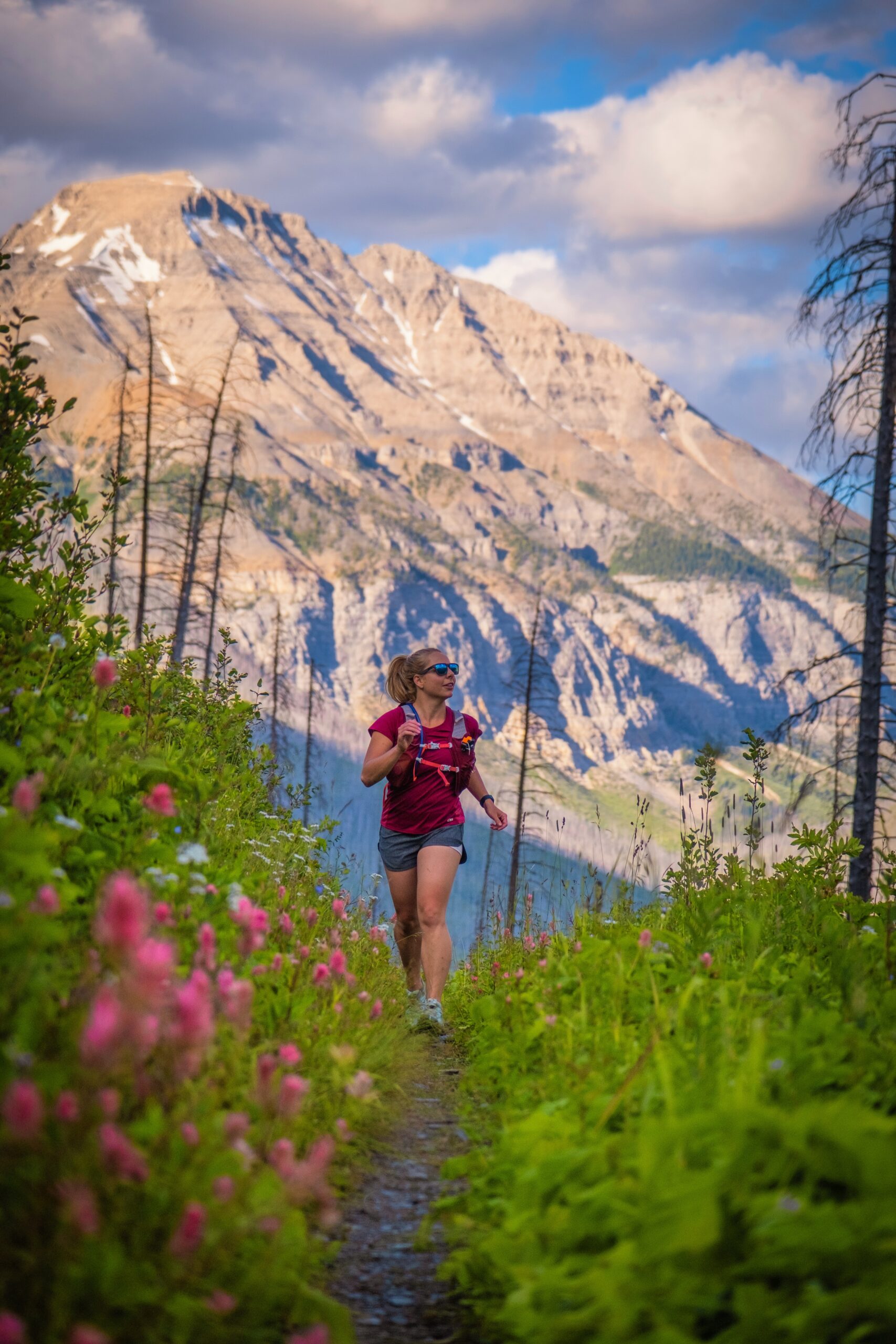 Festivals in Banff in June
Summer kicks off in Banff with more active fun. It may not be snowy anymore, but the warmer weather means more outdoor sports. The Banff Relay Race, for example, takes place over 186 miles.
If you like the sound of that, the Banff Marathon might be a good idea for you as well, considered the most beautiful run on the planet as it takes runners through Banff Central Park, past Vermilion Lakes, up the Bow Valley Parkway, and finishes in downtown Banff.
---
Festivals in Banff in July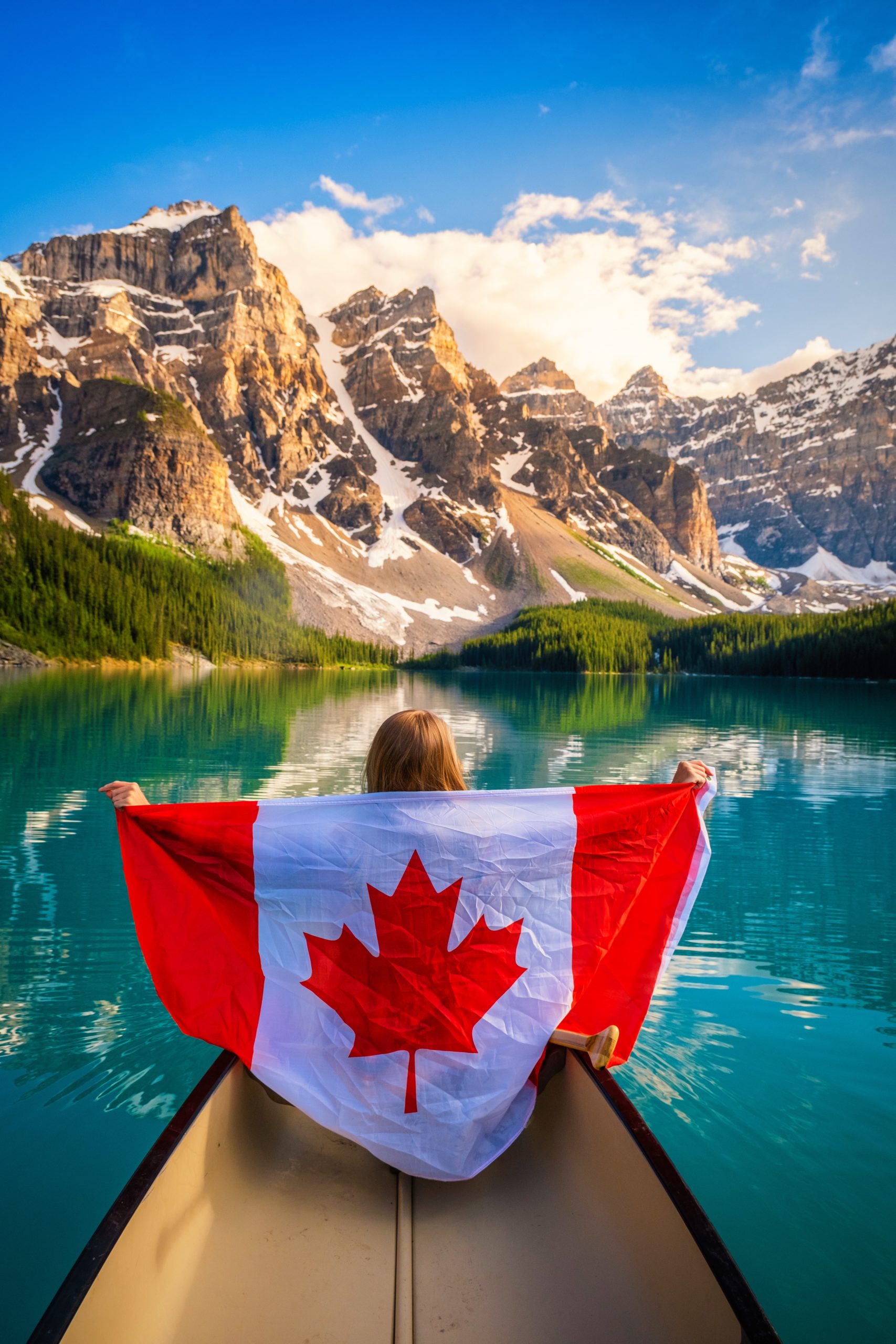 On July 1, it's Canada Day. This is celebrated with processions, fireworks, and concerts in both Downtown Banff and Canmore!
If you like your festivities to be less wild and more of a weekly thing, then you'll like Banff Farmers Market. This takes place every Wednesday throughout the summer (from late May to early October actually) and is the place to go for fresh produce, crafts, and ceramics – as well as food trucks if you get hungry. You can also check out the Canmore Farmers Market which takes place around the same time.
Like music? Then head to the funky Canmore Folk Music Festival. This is a long weekend of music and mayhem that's been going on since 1978.
---
Festivals in Banff in August
Also in August is Doors Open Banff, a time when monuments and historical monuments are open for visitors to enjoy. You can go in and out of heritage properties and soak in the town's richness and history!
Although it's not in Banff I can't NOT mention the Calgary Stampede, which you have probably heard of. This is the world's largest stampede and takes place every year in Calgary. It's where everyone comes together for greasy food, good beer, rodeo, and concerts.
---
Fall Festivals in Banff
---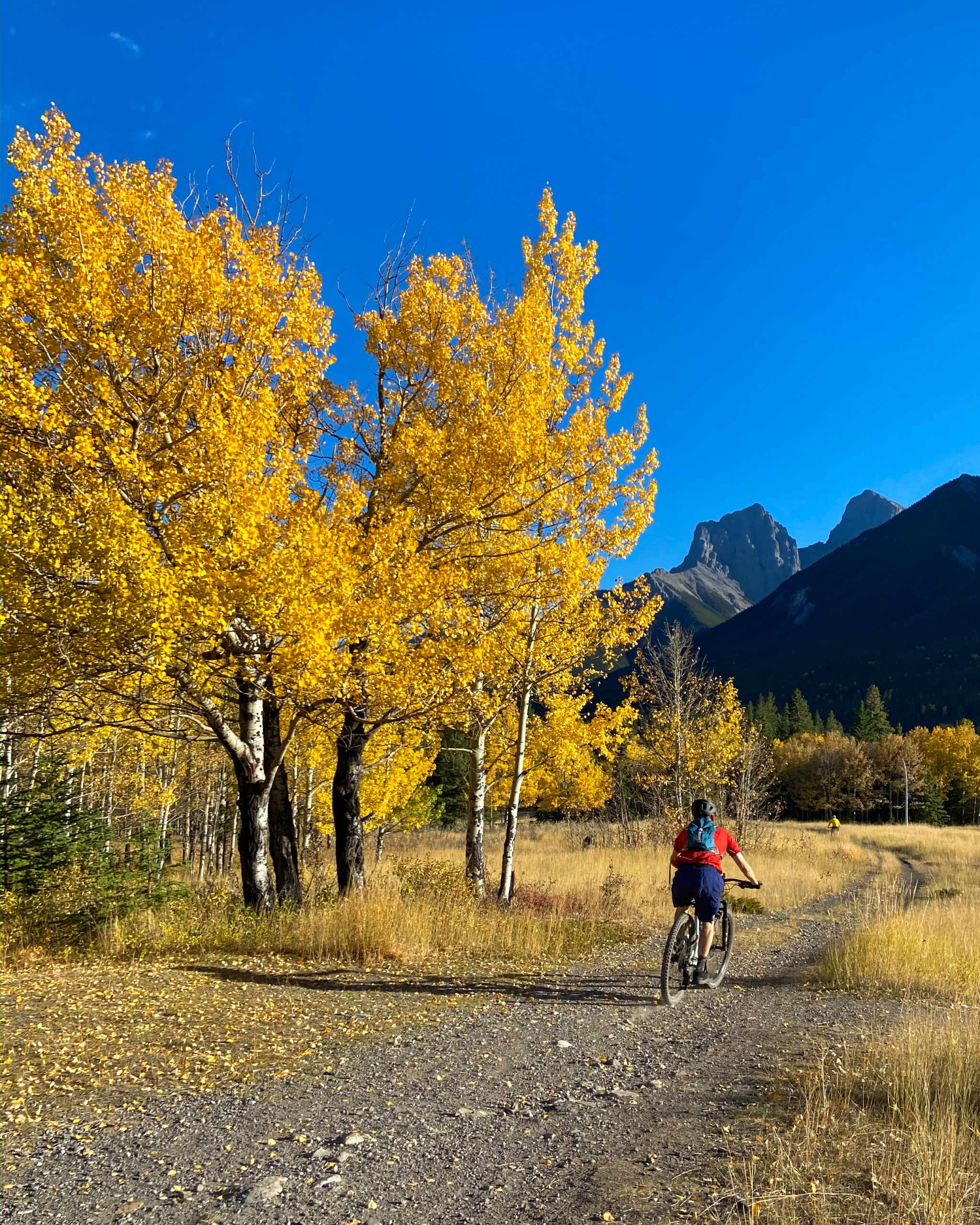 Festivals in Banff in September
September is a great time to visit Banff. Not only are there beautiful colors adorning the mountainside and the larch hikes are absolutely amazing, but there's some Scottish heritage to be peeped at the Canmore Highland Games. People don kilts and throw massive logs, amongst other things.
---
Festivals in Banff in October
The Banff Springs Food and Wine Festival is held every year in October. It's where you'll find delicious food and wine from local vendors.
Banff Pride Festival also runs the second week of October and celebrates diversity in the great outdoors. During this time you'll find Banff restaurants featuring Banff Pride-themed cocktails and desserts with proceeds going to LGBTQ2+ organizations!
---
Which Banff Festival is My Favorite?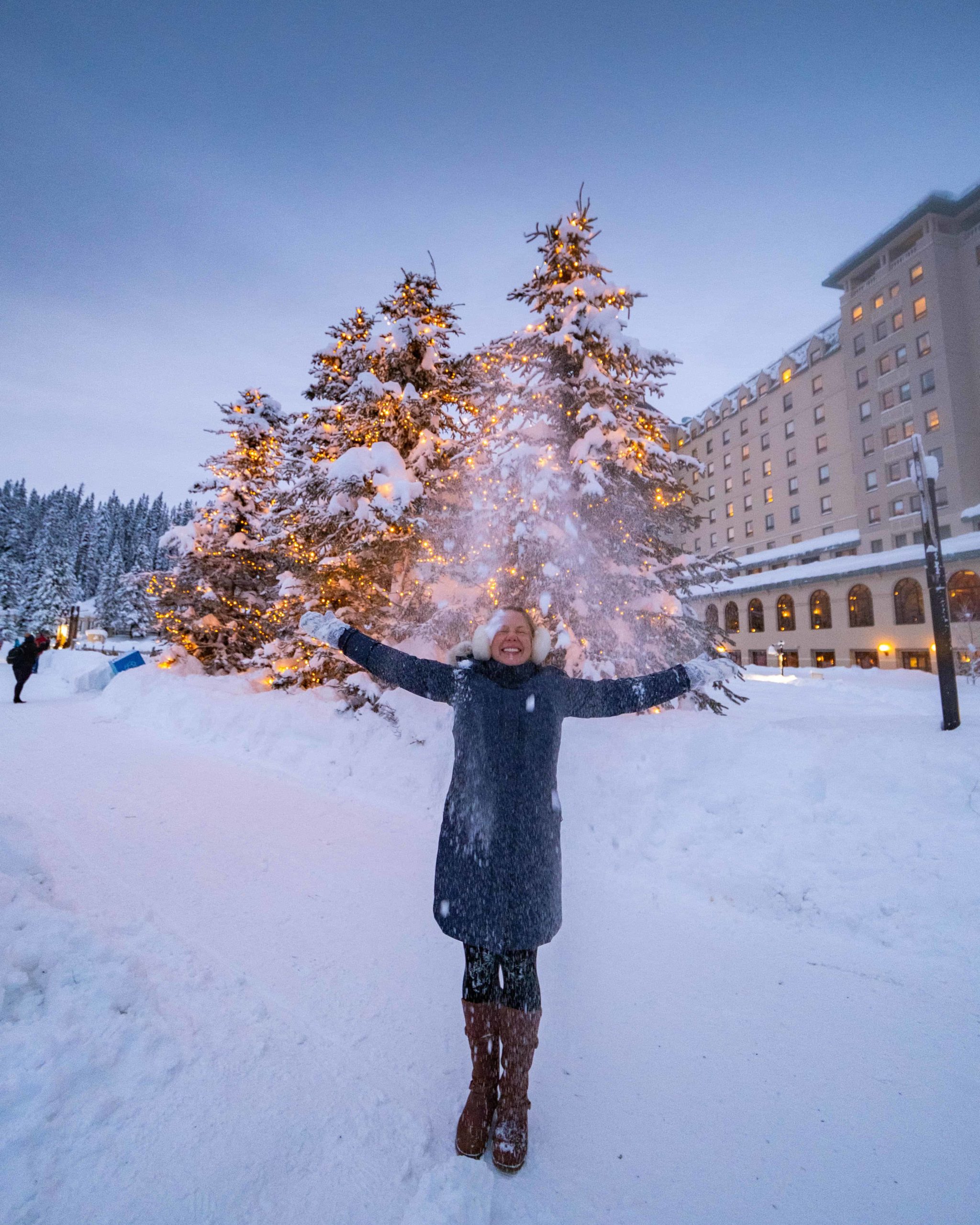 Well, I'm a total winter person, meaning my favorite festivals in Banff revolve around the holidays. That means a Mountaintop Christmas, the Banff Christmas Market, and SnowDays are what I live for here in the valley!