If you are an international visitor to Banff National Park, or even on a cross-country Canadian road trip, chances are you will be driving the highway from Calgary to Lake Louise.
An iconic Canadian location, Lake Louise is a must-see location when visiting the Canadian Rockies. Read on to find out how to get from Calgary to Lake Louise with some stops along the way!
---
The Best Way to Travel from Calgary to Lake Louise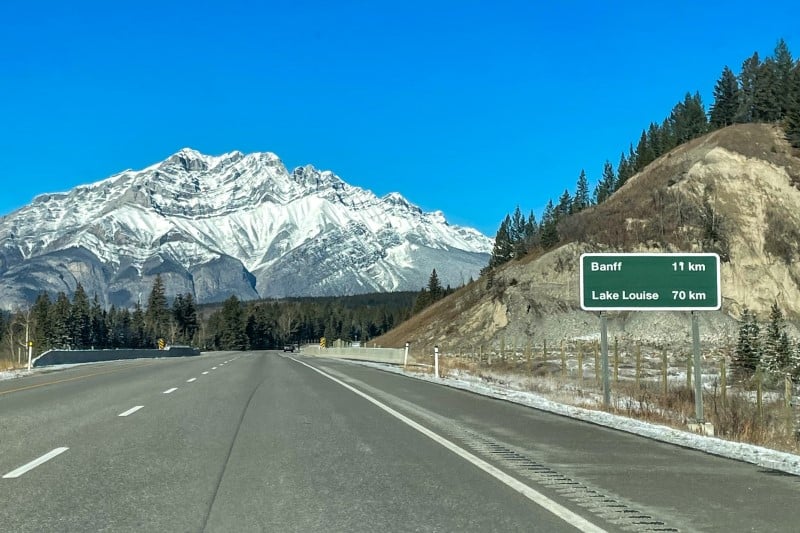 So, you've landed at the Calgary International Airport (YYC) and need to get from Calgary to Lake Louise. There are a few transportation options varying in convenience, pricing, and flexibility.
---
How Far is the Drive From Calgary to Lake Louise?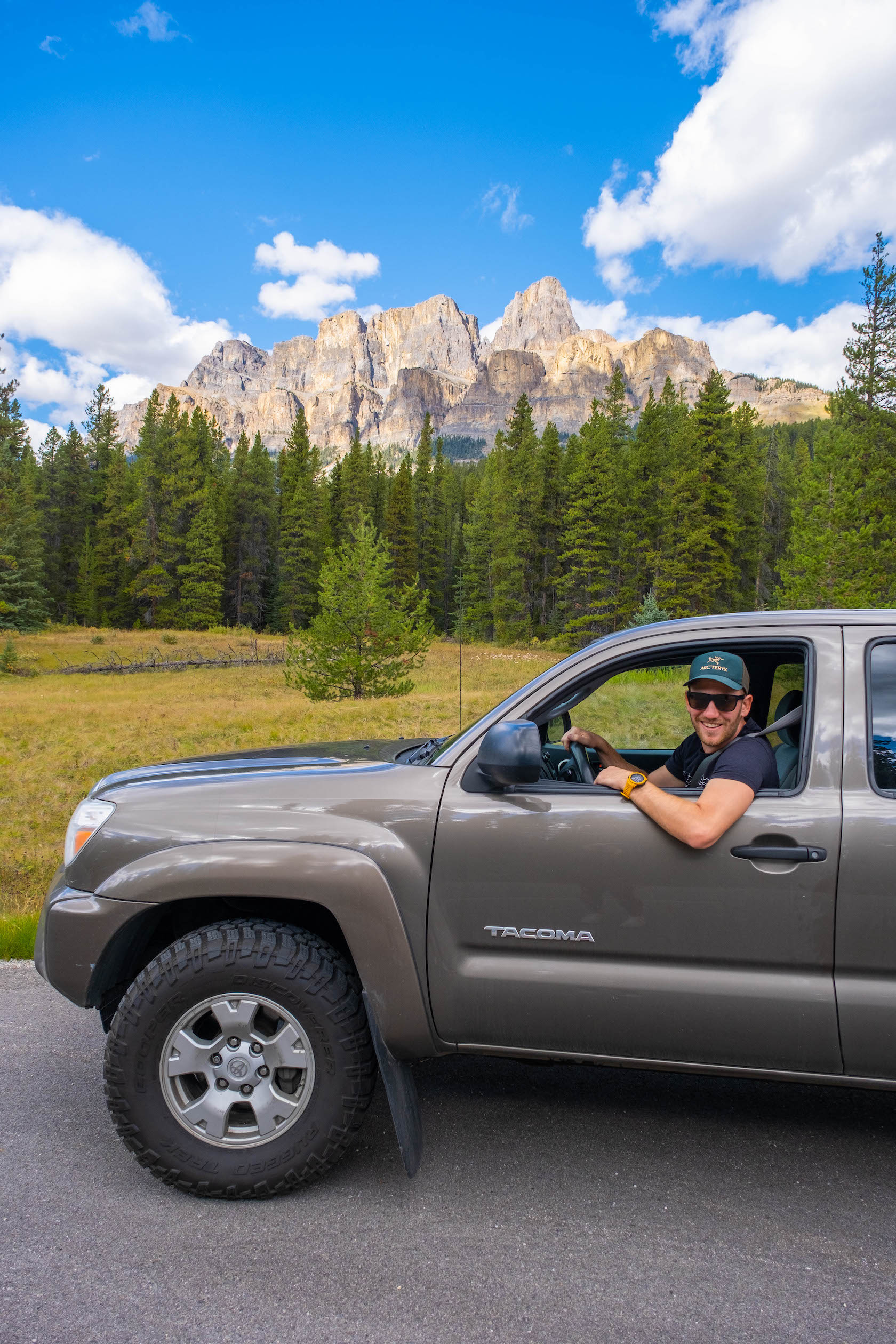 The drive from Calgary to Lake Louise is 183km and will take approximately 2 hours. The drive itself is very simple; once you get on the Trans-Canada Highway heading west out of Calgary, follow the road until you see the exit for Lake Louise. You'll pass both Canmore and Banff on your way to Lake Louise, which we recommend stopping at if you never have.
You can also take a slightly longer, more scenic route by heading towards Cochrane when you leave the city and take Highway 1A from Cochrane to Canmore.
If you are driving yourself, you have the option between these two routes. Another possibility is you could drive one route on the way to Lake Louise and another on the way back to Calgary. Either way, you will eventually end up at the beautiful Lake Louise!
---
Calgary to Lake Louise by Rental Car
The most flexible option is renting a car and driving to Lake Louise yourself. Having a car for the duration of your trip will ensure that you are able to visit many of the attractions within Banff National Park and the surrounding area without having to rely on public transportation options.
You can rent a car directly at the Calgary International Airport. All of the major rental car companies operate at YYC and the route to Lake Louise is easy to navigate once you leave the airport.
During the winter months, you will want to ensure that you rent a vehicle with snow tires or all-wheel drive in case of snowy and icy road conditions.
Getting a Car Rental Banff – Important Things to Know
---
Calgary to Lake Louise by Shuttle
Another option for traveling between Calgary and Lake Louise is to book an airport shuttle. Brewster Express offers transfers between the Calgary International Airport and Lake Louise, among other locations in the Rockies.
Brewster Express is owned by Pursuit, which also operates tours and offers tickets at many popular attractions in the Canadian Rockies. You might also use the Brewster Express service to travel between locations, such as Banff or Jasper. If you are planning to stay in Calgary before traveling to Lake Louise, the service also offers pick-up at some hotels in the downtown Calgary area.
Brewster Express Rates (YYC to Lake Louise)
| | | |
| --- | --- | --- |
| | One-way | Return |
| Adult | $118 | $236 |
| Child | $80 | $160 |
Prices may slightly fluctuate with the cost of petrol
Another option is the more affordable Rider Express. The Rider Express travels everyday from Vancouver to Banff between March 09, 2023 to December 30, 2023. They make one stop at Lake Louise village on their route and costs $76.
---
Calgary to Lake Louise by Private Transfer
If you do not want to drive or take a group shuttle, you could arrange for a private transfer between YYC and Lake Louise. As mentioned, this will likely be the most expensive option unless you are traveling with a large group. Banff Sedan offers luxury vehicles that can be booked for a private transfer.
Banff Sedan Rates (YYC to Lake Louise)
G90 Sedan
(Max 3 ppl)
Cadillac Escalade SUV
(Max 5 ppl)
Sprinter Custom
(Max 10 ppl)
Premium Coach
(Max 24 ppl)
$621.12
$650.10
$993.79
$1366.46
Prices may slightly fluctuate with the cost of petrol
---
Using Public Transit to Get to Lake Louise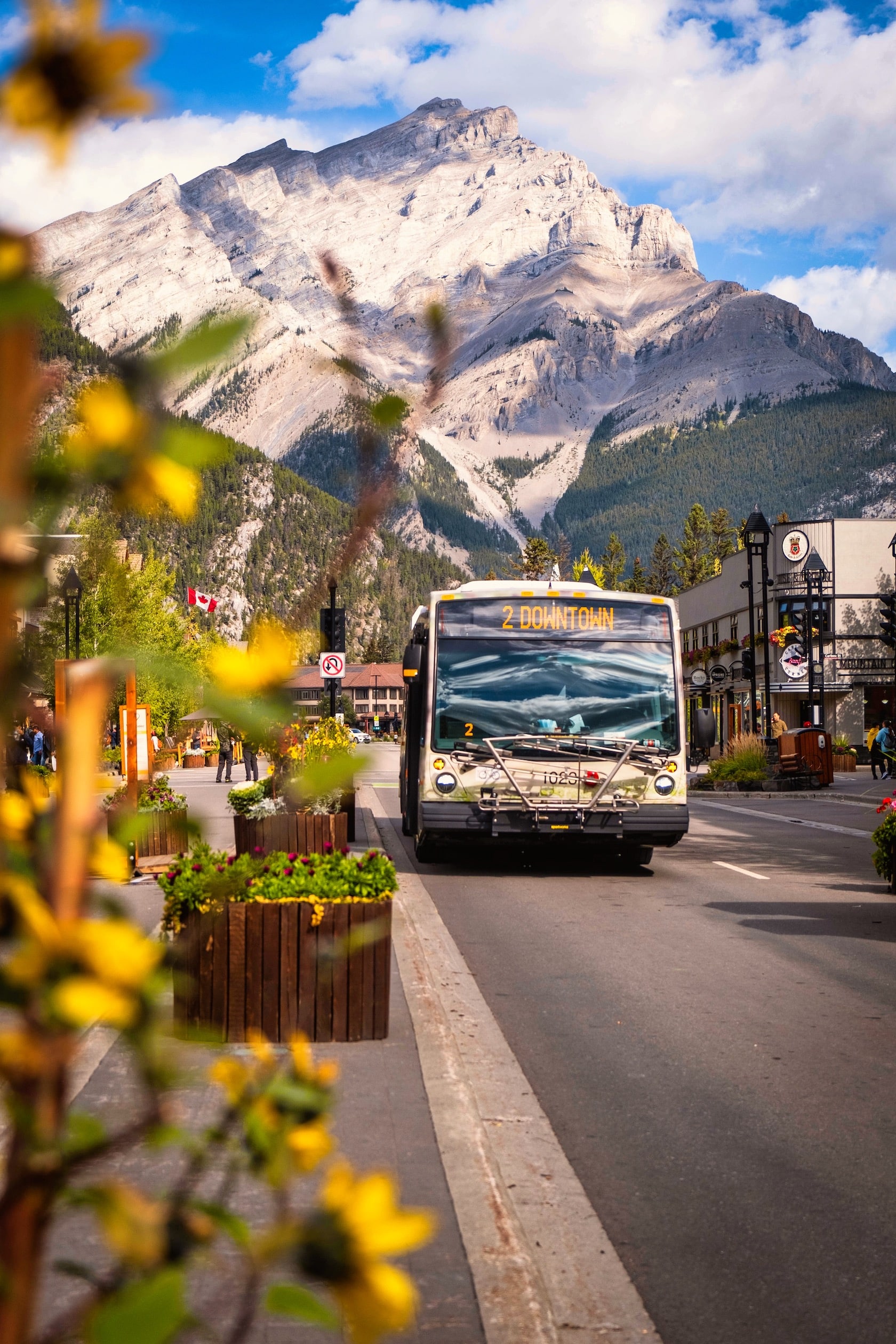 You may decide that you'd rather drive, take a shuttle, or book a private transfer from Calgary to Banff and then travel to Lake Louise from there. In this case, you may choose to use the Roam Transit bus (use Routes 8X or 8S) from downtown Banff to get to Lake Louise.
If your accommodations are in the Banff area rather than Lake Louise, this option offers convenient access to Lake Louise and saves the hassle of parking. The price of this service will vary depending on how many days you would like to travel; for example, a 1 Day Pass can be purchased for $20, and a 3 Day Pass for $45.
Banff vs Lake Louise • Which One is Right for You
---
Important Things to Note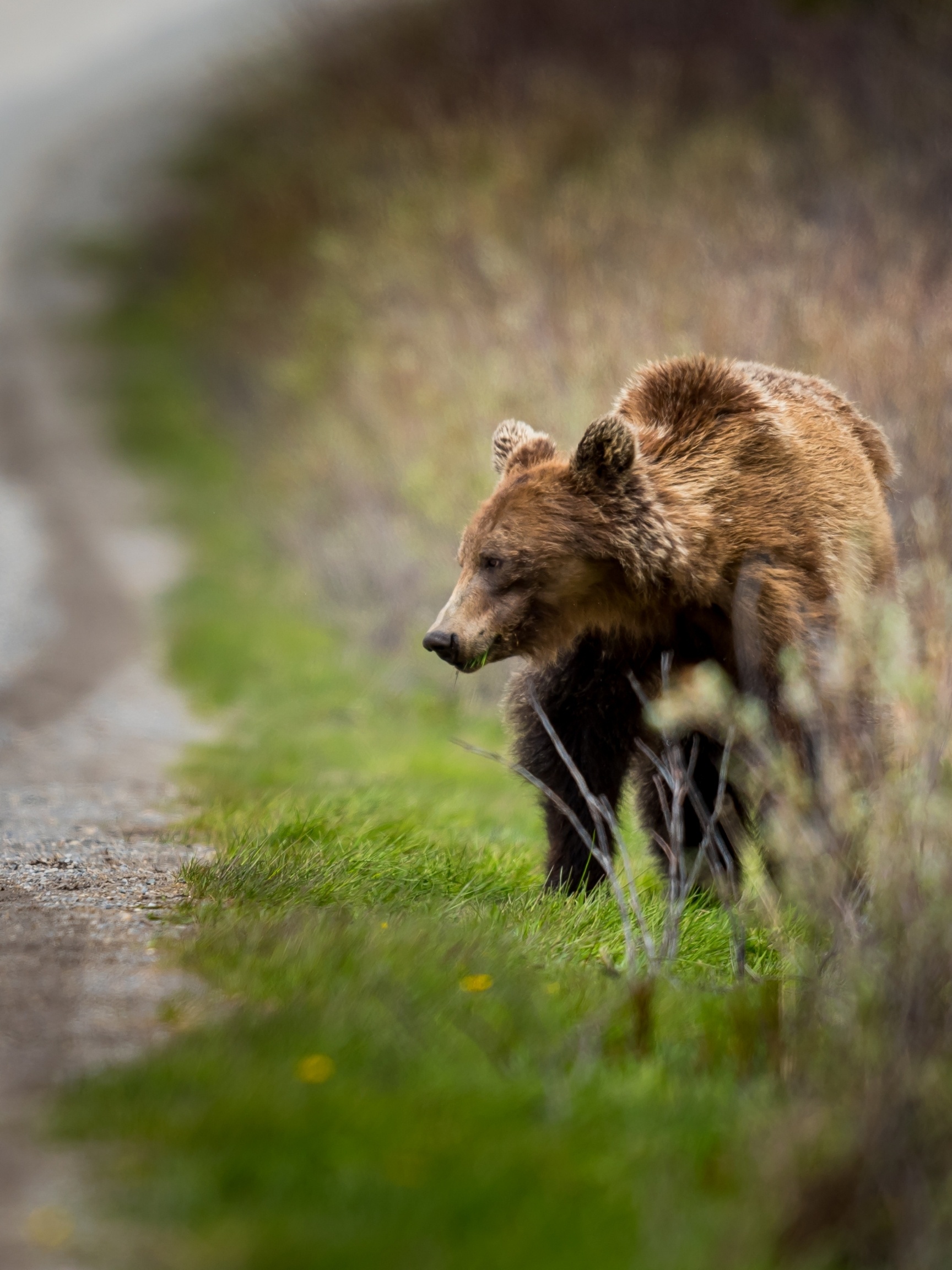 ---
Parking at Lake Louise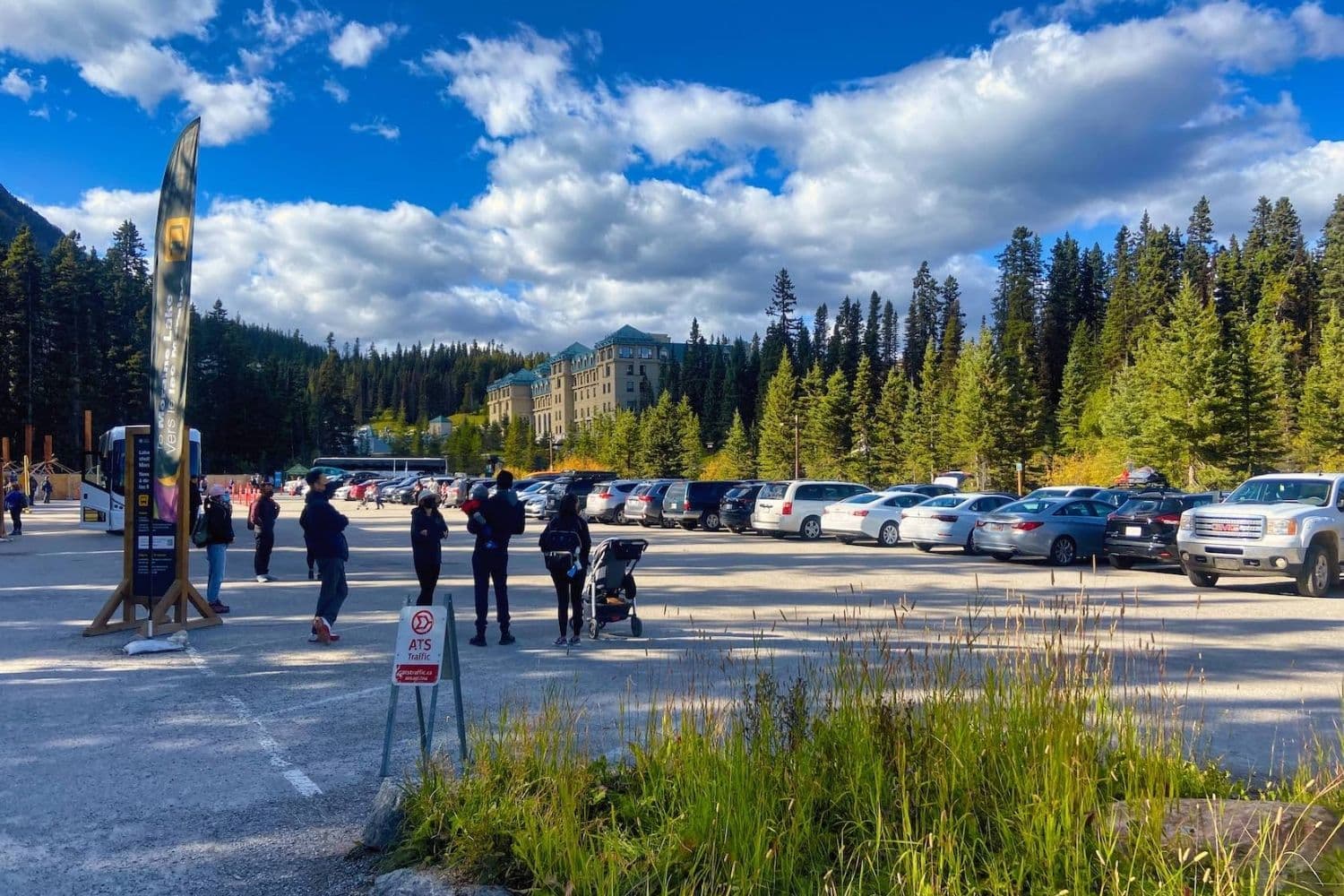 If you are driving your own (or rented) vehicle to Lake Louise, you will need to find parking. As this is a very popular tourist destination, parking can be a significant challenge, particularly in the summer months.
As Lake Louise is such a popular tourist destination, the nearby parking lot fills up quickly and can remain full for the day. Arriving at sunrise or sunset provides the best chance of finding a parking spot at Lake Louise. There is a $21 daily charge for parking in the months of May to October.
If you have a hotel booked at Lake Louise, check with them so you area aware of their parking situation. Most hotels at Lake Louise have hotel parking for their guests.
Another option is to park at the Lake Louise overflow parking lot and take the Parks Canada shuttle to the lake. You will find the Park & Ride parking lot at the Lake Louise Ski Resort. You may also decide to book the Lake Connector or Roam Super Pass, giving you access to visit both Lake Louise and the beautiful Moraine Lake in the same day!
Lake Louise Parking: Everything You NEED to Know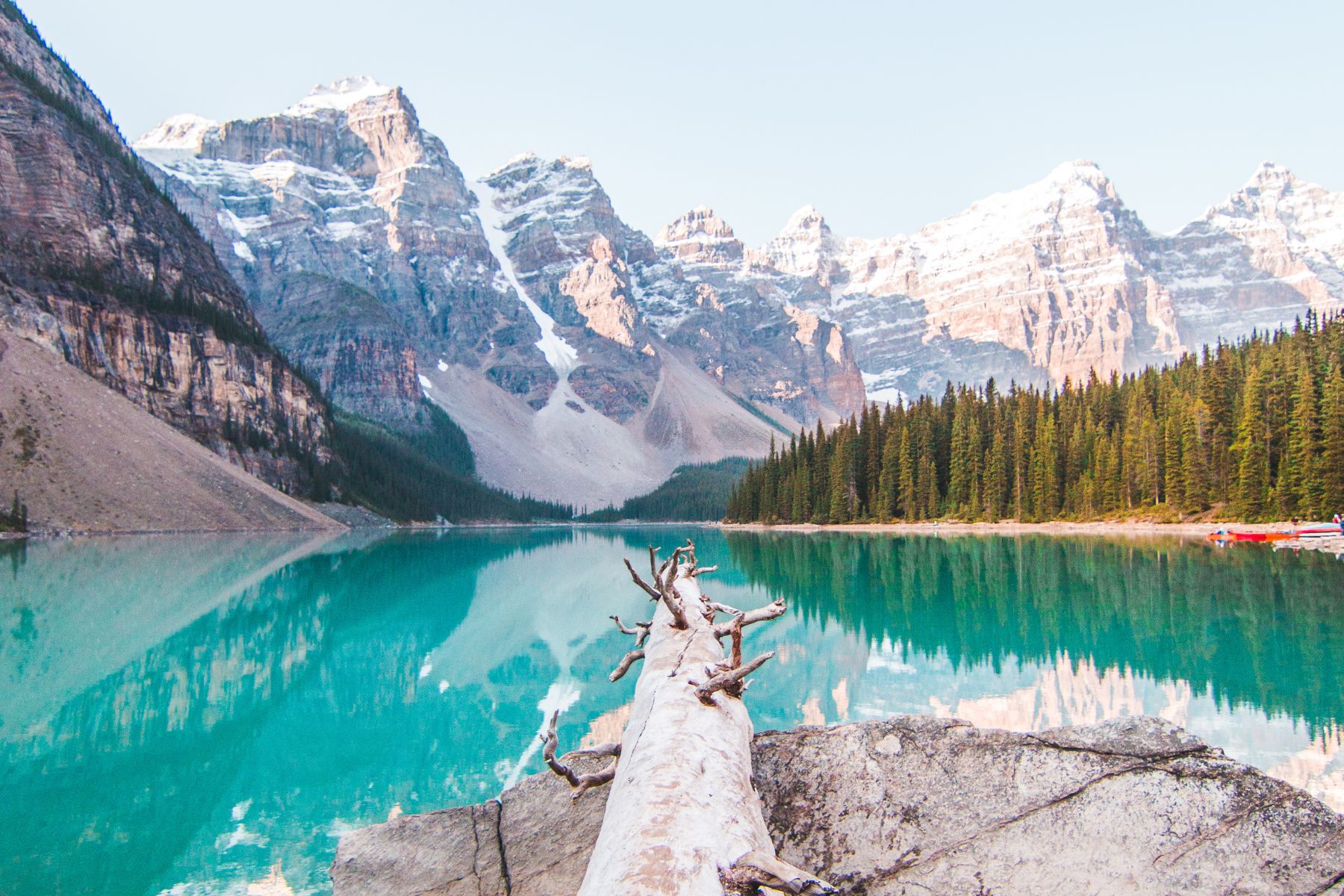 You must make reservations in advance in order to use the Park and Ride shuttle; these reservations can be made at the beginning of the summer season, and additional reservations are available in a rolling window at 8 a.m. two days prior to your departure day. Ticket reservations are booked for a one-hour window.
---
Best Stops to Make Between Calgary and Lake Louise
---
Calgary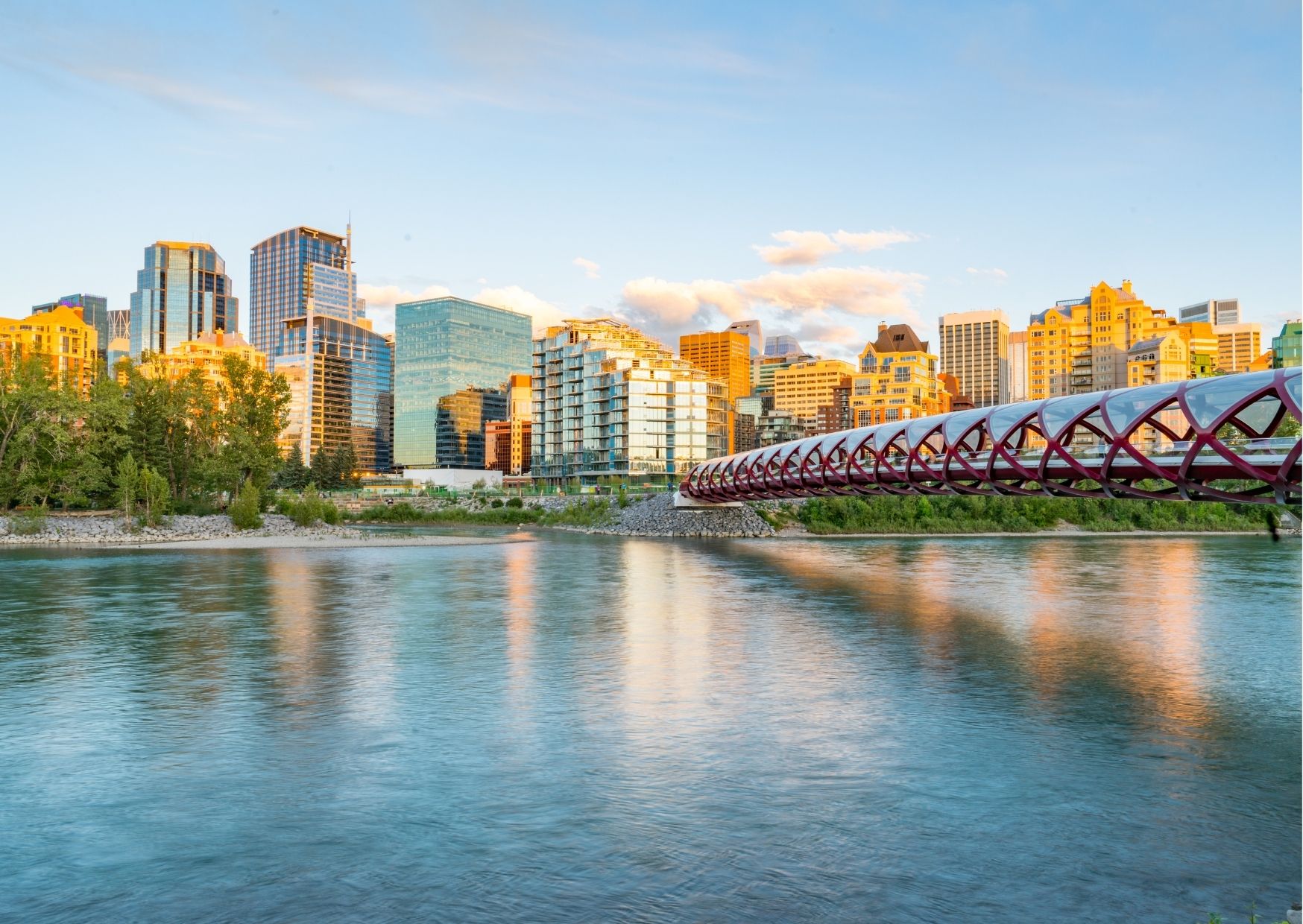 Upon arriving in Calgary, you might decide that you would like to spend a few days exploring one of Canada's largest cities. The city has many attractions including the Calgary Tower, WinSport, and a wide variety of restaurants and breweries. If you are visiting in July, be sure to take in the famous Calgary Stampede – one of the best things to do in Calgary!
Kananaskis Country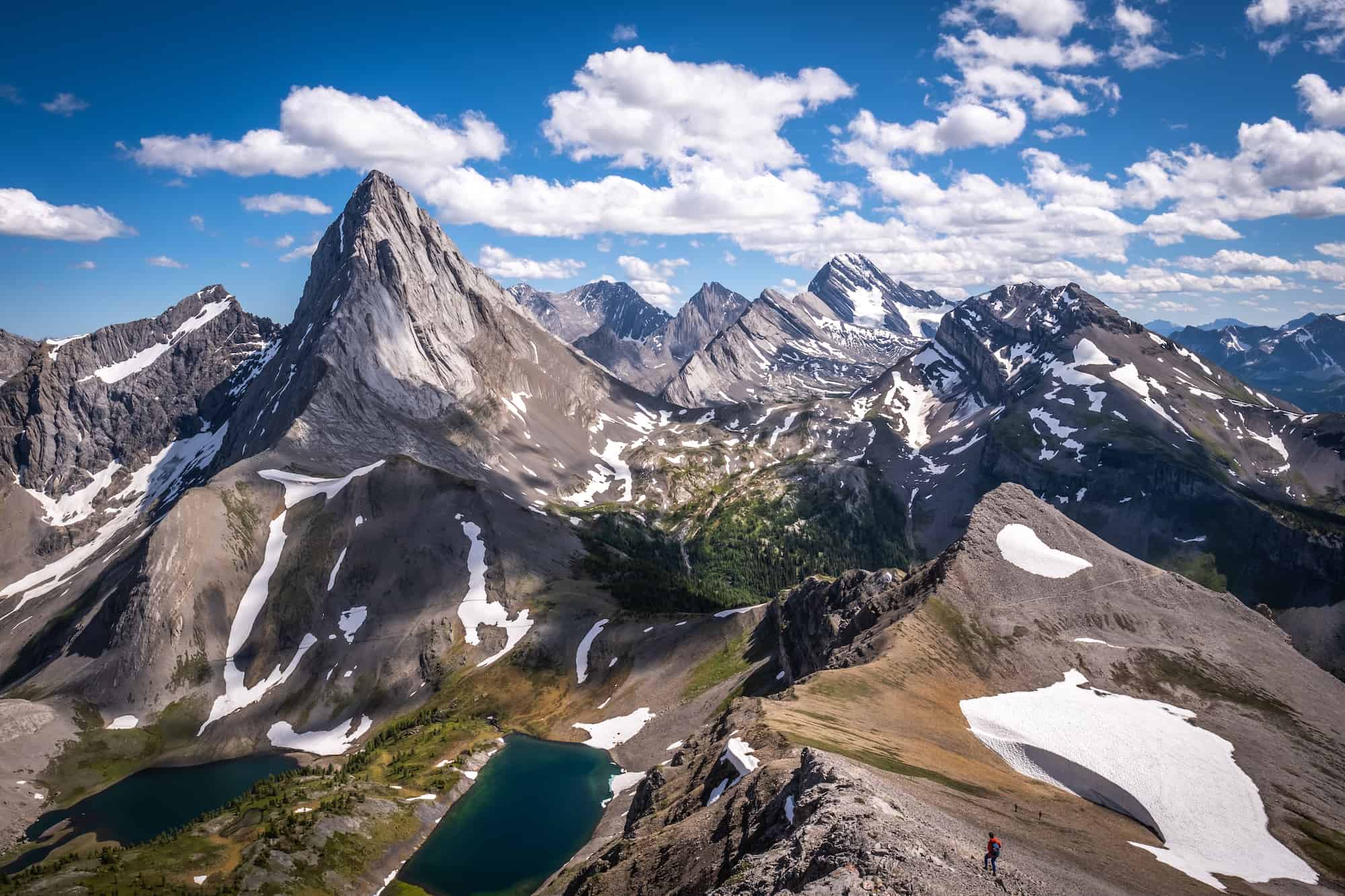 If you have some extra time as you make your way to Lake Louise, why not visit Kananaskis Country? This beautiful provincial park lies just outside of Banff National Park, and is home to some amazing views and epic hiking. To access the area, follow the Trans-Canada Highway until you see the exit for Kananaskis Trail / AB 40S (exit 118).
One important thing to note is that you will need to purchase a Kananaskis Conservation Pass if you plan on spending time here. This pass can be purchased online and you need to provide your license plate number. You can purchase either a day pass ($15) or annual pass ($90); depending on how many days you plan on spending in the area, an annual pass may be worth it.
You can also visit the very popular Kananaskis Nordic Spa for some relaxation and pampering. There are a variety of services available, including massage and hydrotherapy. A perfect way to unwind after a day of traveling!
Canmore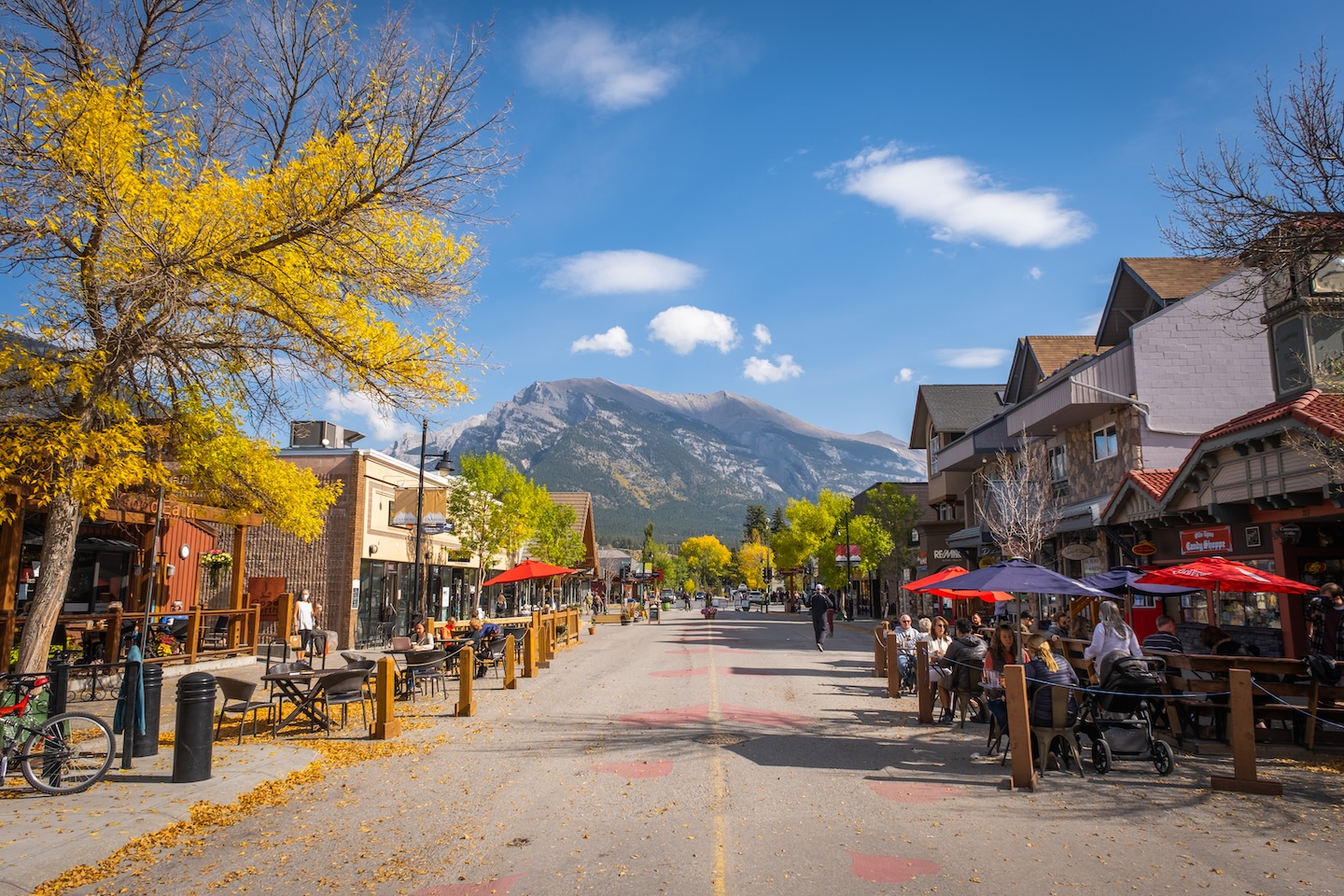 Around 80km from Lake Louise lies the lovely mountain town of Canmore. Here you will find a variety of restaurants, shops, and mountain views. There are also a number of hikes in the Canmore area if you are looking to stretch your legs. The town of Canmore is worth a stop on any Canadian Rockies tour, even if it's just for a cup of coffee!
Banff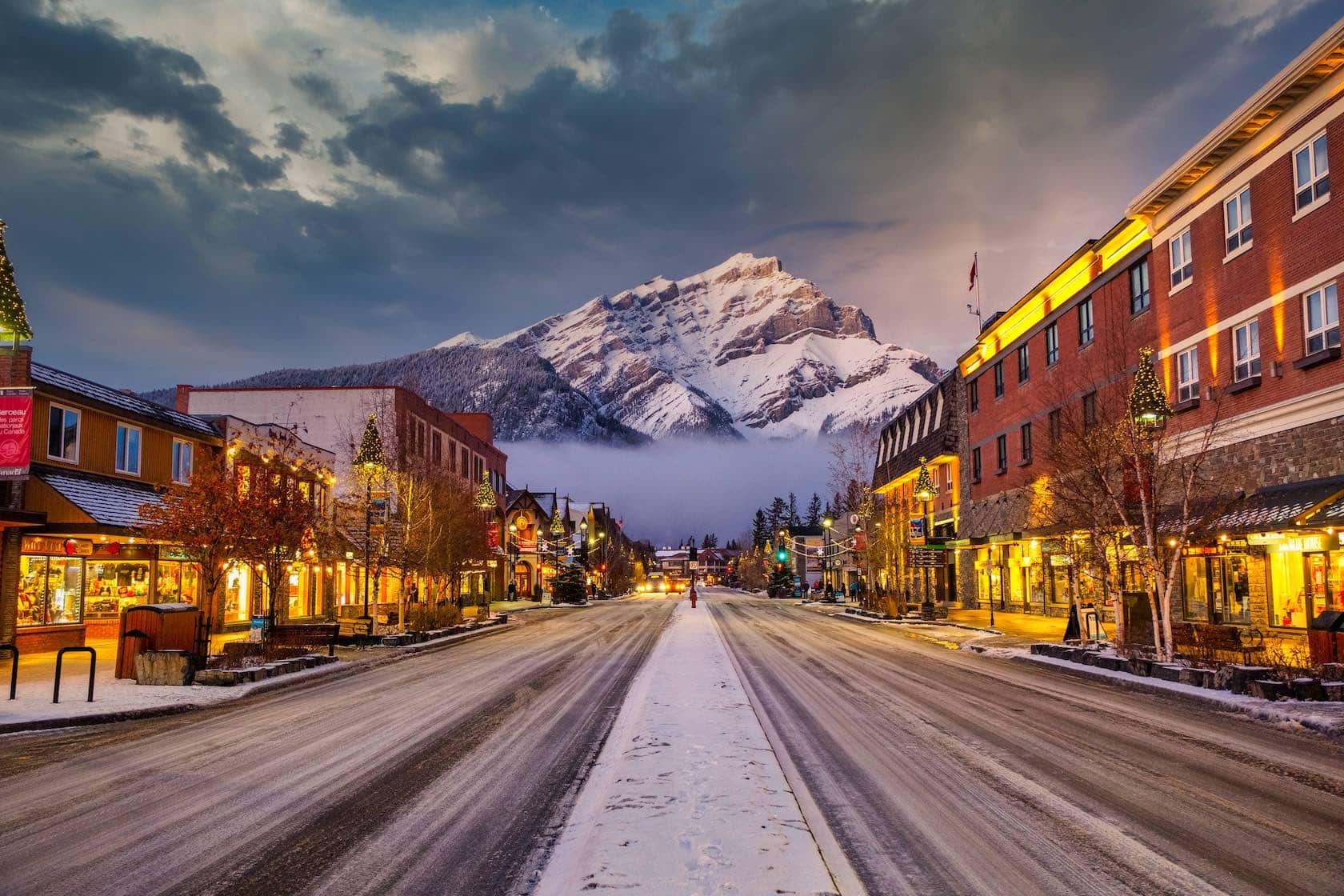 No visit to the Canadian Rockies is complete without strolling the restaurants and shops of Banff Avenue. The town of Banff offers beautiful mountain views and easy access to many amazing attractions such as the Banff Gondola, Tunnel Mountain, and Vermillion Lakes. There is so much to do in the Banff area that it's a good idea to plan to spend several days here.
Johnston Canyon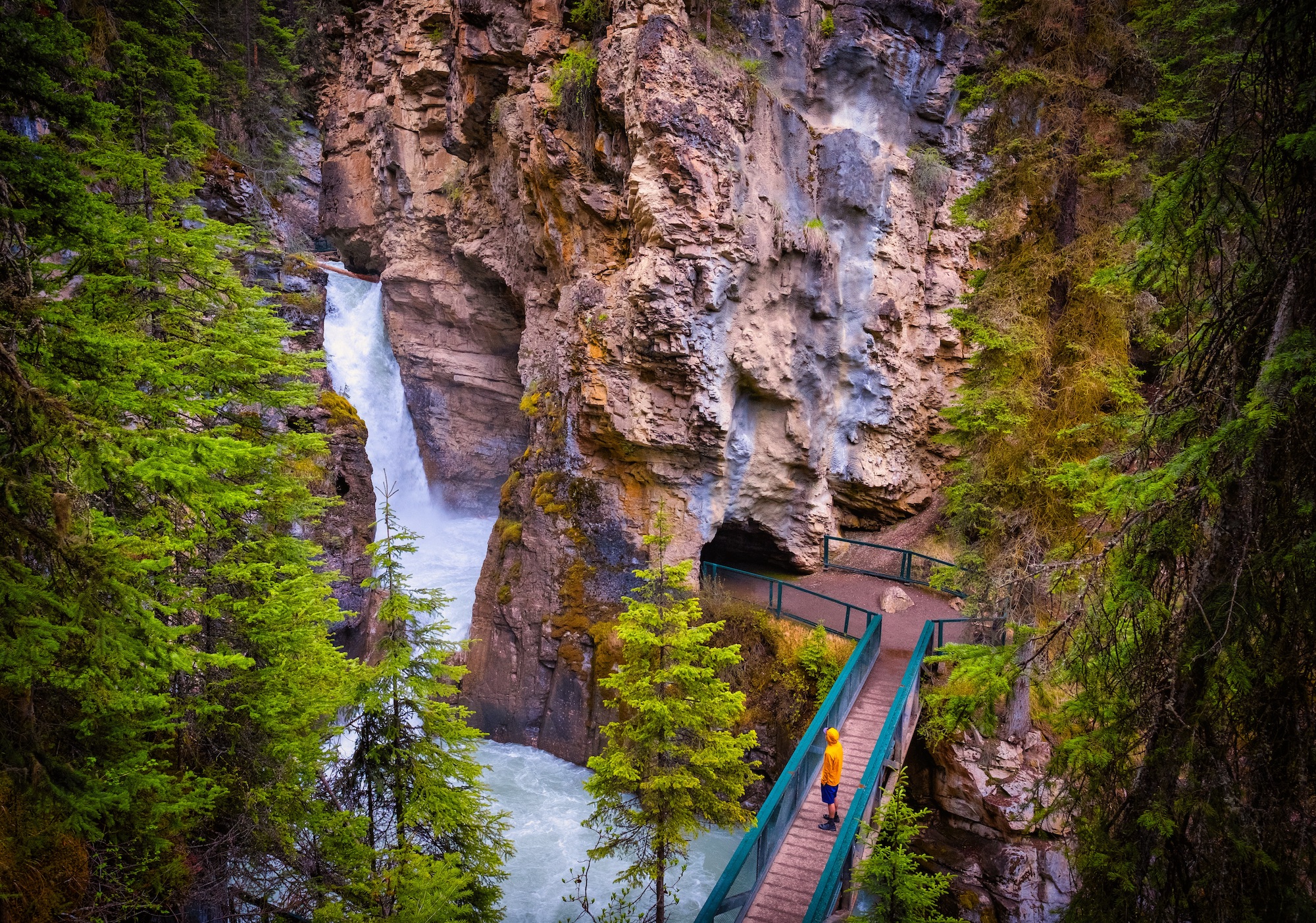 If you are looking for a family-friendly hike at any time of the year, Johnston Canyon along the Bow Valley Parkway is a great option when traveling from Calgary to Lake Louise. In order to access the Johnston Canyon parking lot, you will need to use the Castle Junction exit off the Trans-Canada Highway, or drive the entirety of the Bow Valley Parkway between Banff and Lake Louise.
The hike to reach the upper falls is around 5km, and you can expect it will take approximately 2 hours. It's a popular hike, so you can expect crowds unless you visit early or later in the day, especially during the warmer months. It's a worthwhile stop as you make your way from Calgary to Lake Louise!
---
Arriving at Lake Louise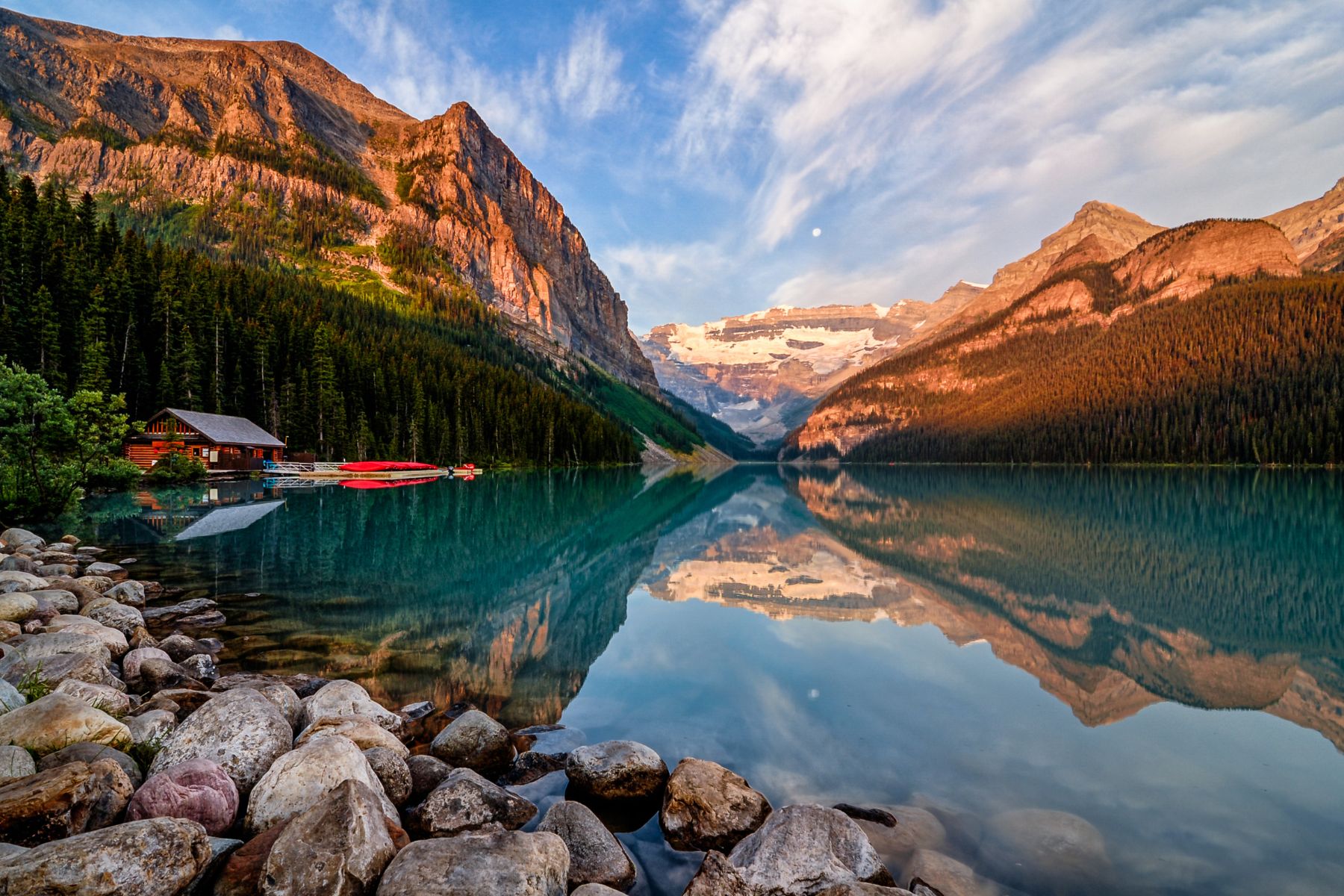 You have made it to Lake Louise! This truly spectacular destination is popular for good reason, as it is one of the most beautiful spots in Canada. There are many exciting things to do in the area during summer and winter.
---
Things to Do in Lake Louise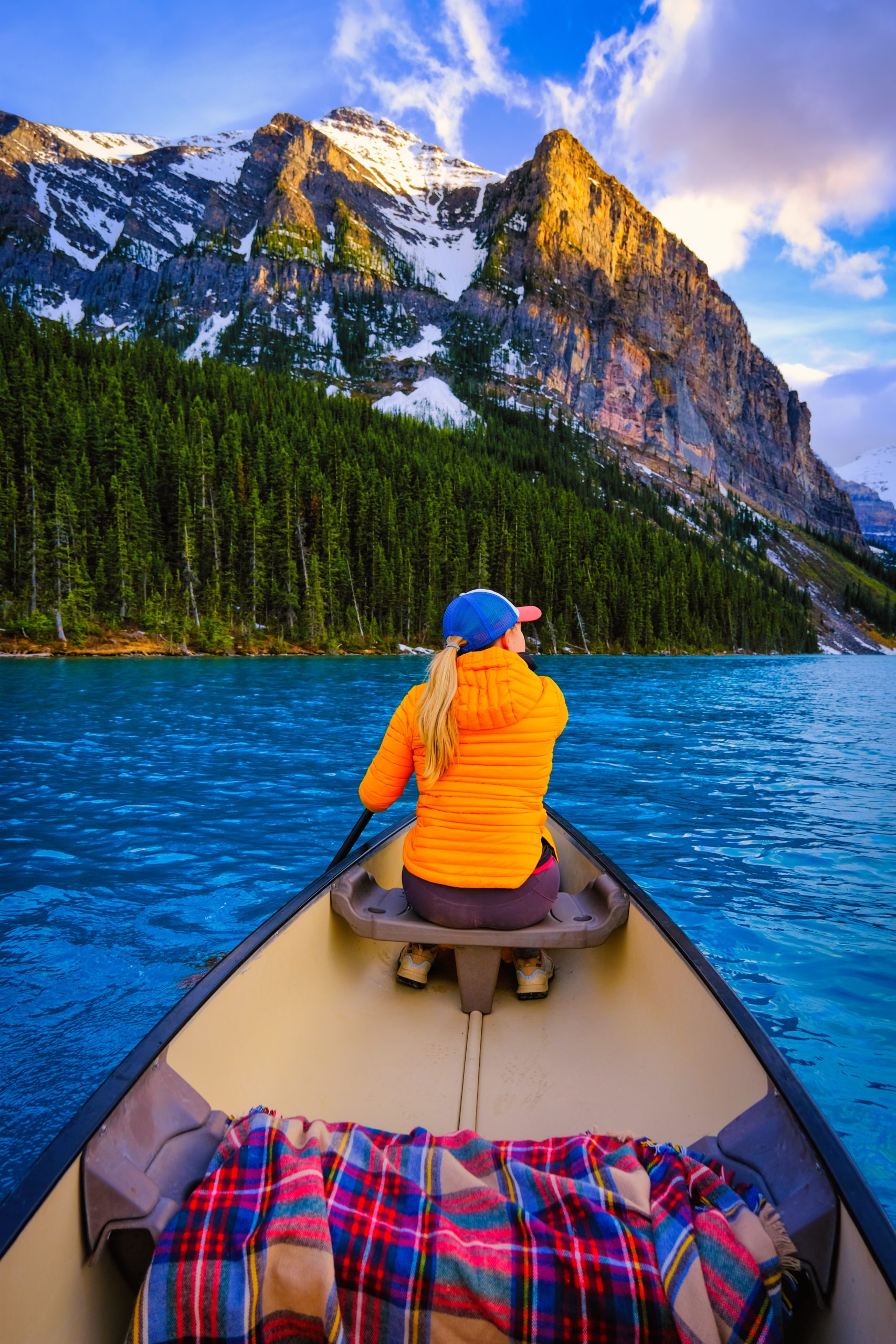 While it's likely that you will want to spend some time along the lakeshore gazing at the stunning Lake Louise, here are just a few of the outdoor activities that you can enjoy on your visit:
---
Where to Stay in Lake Louise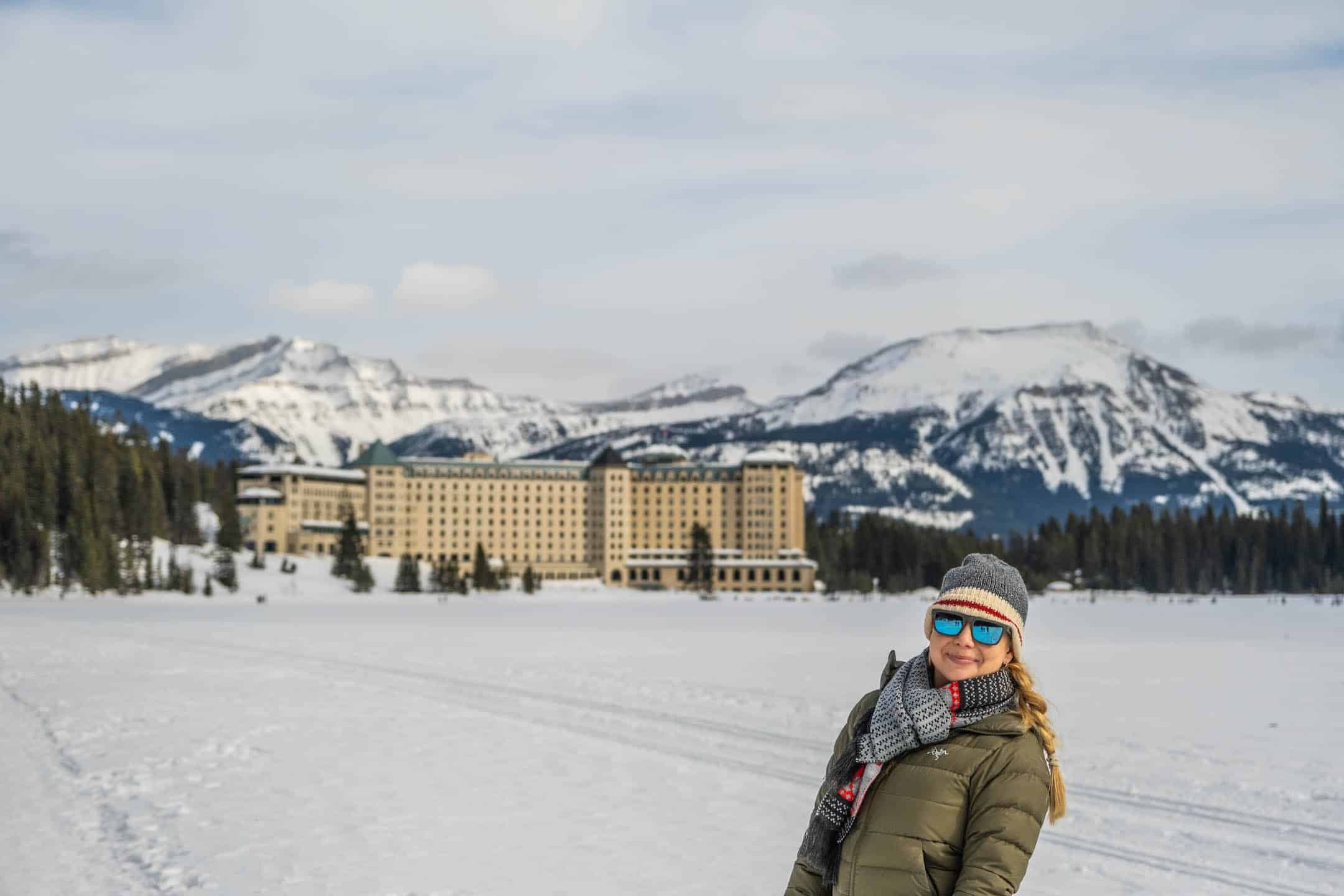 Below are just a few options for accommodations in Lake Louise. Note when booking your accommodations that the village of Lake Louise is located about 4km from the lakeshore, along a steep and often busy mountain road.
Looking for additional accommodation options? Check out this list of 10 Awesome Lake Louise Hotels. 
---
I hope that this article helped you to plan your trip from Calgary to Lake Louise! Whether you're visiting for a day or even longer, any visit to the area is well worth the trip.
Plan Your Trip to the Canadian Rockies