Our Favorite Banff Tours
There are some magical experiences and Banff tours that guarantee memories that will last a lifetime. With passionate locals who love these mountains just as much, if not more, than those who visit it's easy to have a good time.
We highly recommend hiring a professional to show you the ropes. If you're considering booking a tour these are some of our favorite tours in Banff during the winter and summer.
---
Banff Tours in The Summer
---
Mt. Norquay Via Ferrata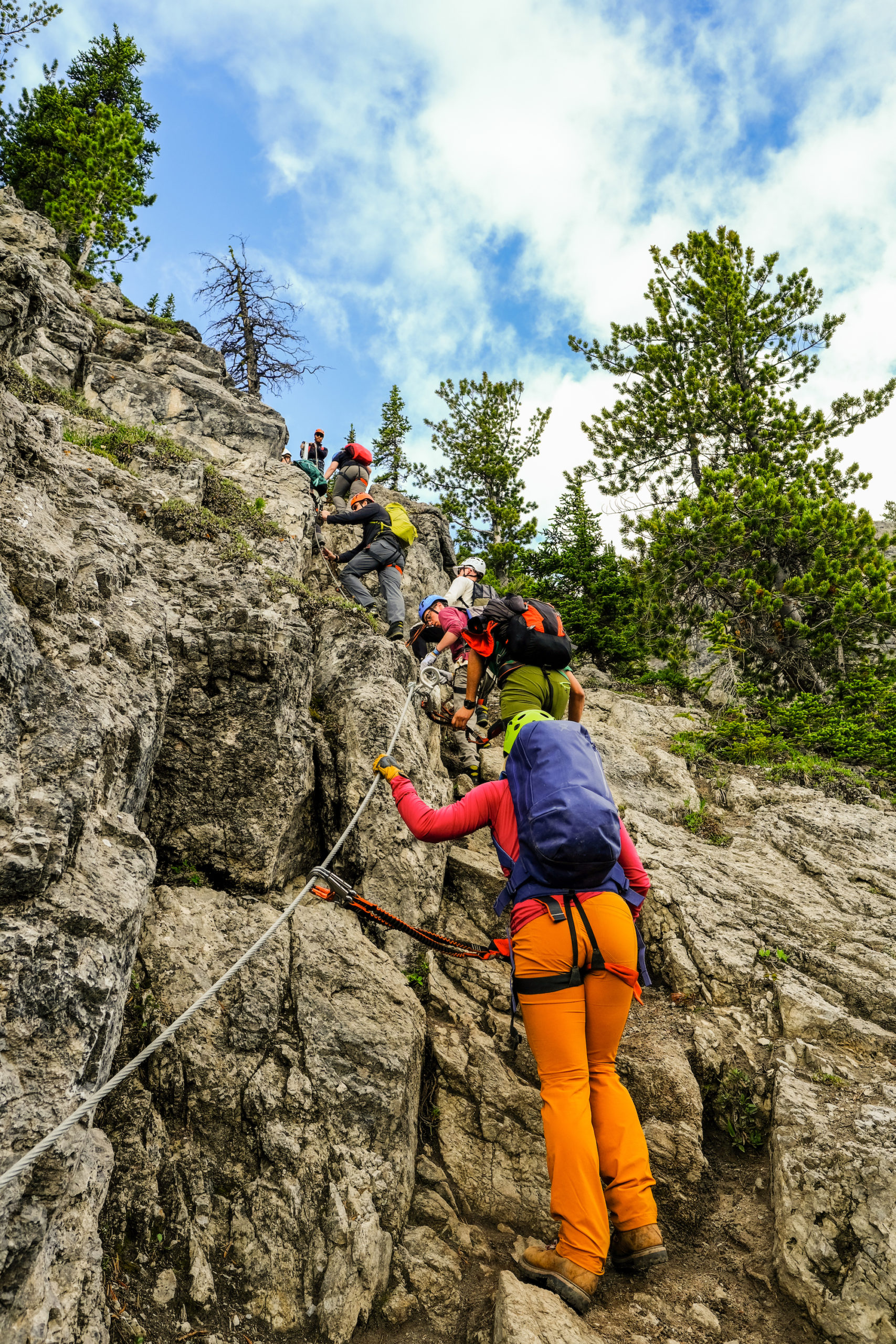 Introduce yourself to mountain climbing in the Canadian Rockies on the Via Ferrata. Which is "Iron Way" in Italian and refers to a preset rock climbing route that utilizes iron steps and cables for a safe ascent.
It also includes awesome features like a steel wire walk to get your heart pumping. Probably one of the best Banff tours for families with teenagers.
Wildlife Tour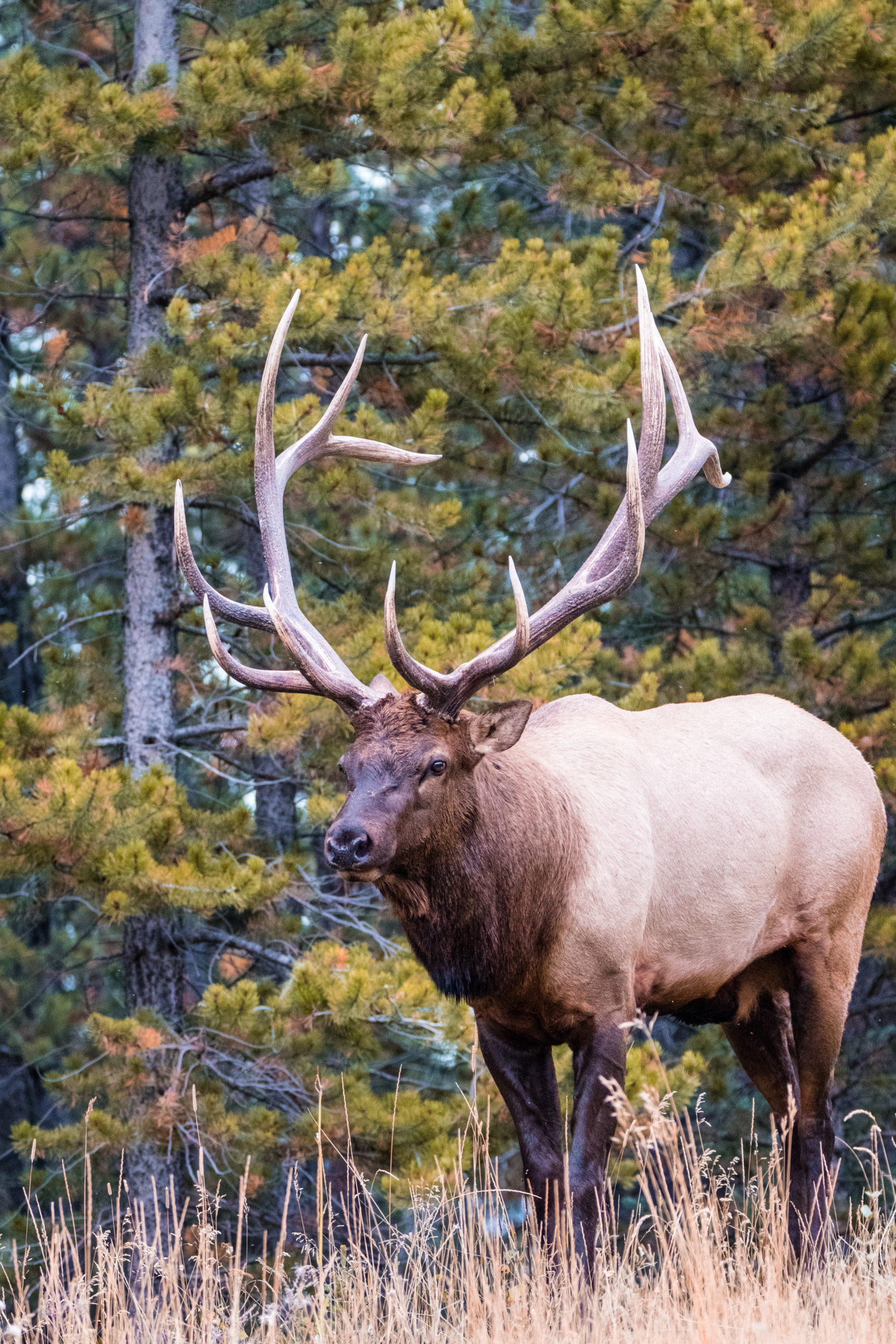 Tag along with the experts to get informed and spot some Canadian Rockies wildlife. On a wildlife tour, you have the chance to spot elk, bighorn sheep, mountain goats, martens, bears, foxes, or even a moose! Banff is blessed with some tremendous opportunities to spot big wildlife.
You may get truly lucky and spot the likes of a wolf, cougar, or lynx. However, I wouldn't hold your breath because in all our time in Banff we've had one wolf encounter.
Banff Gondola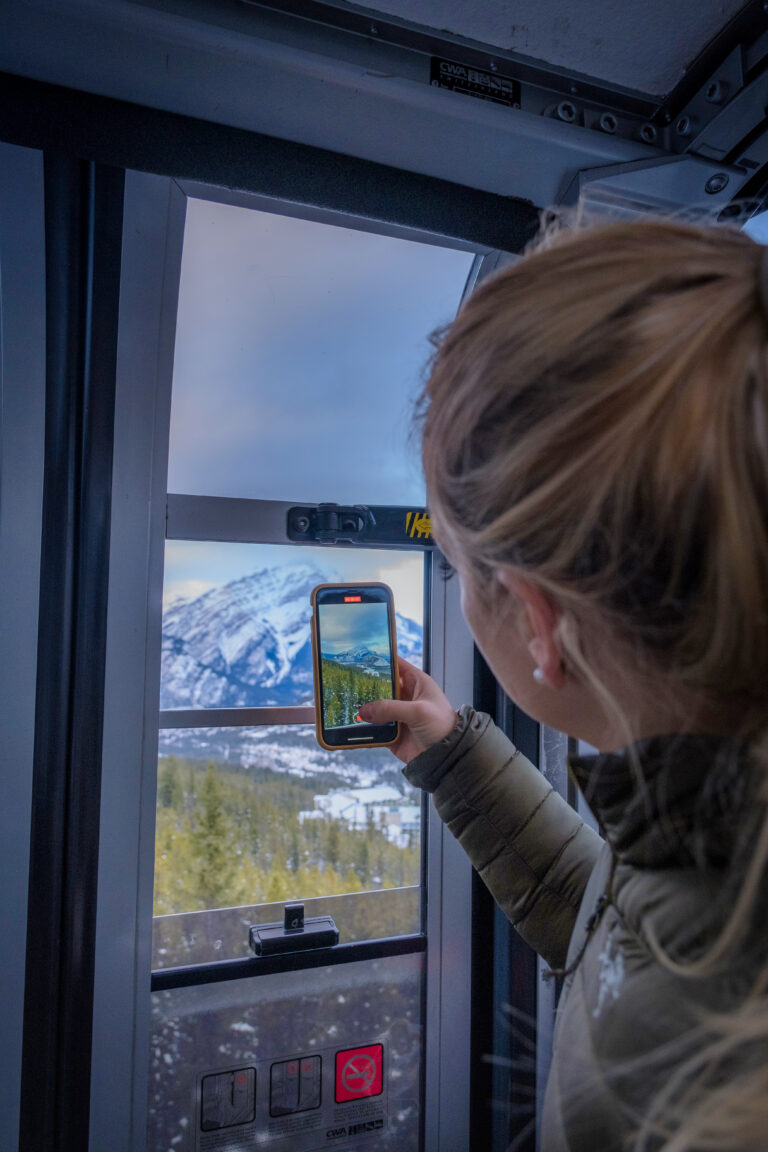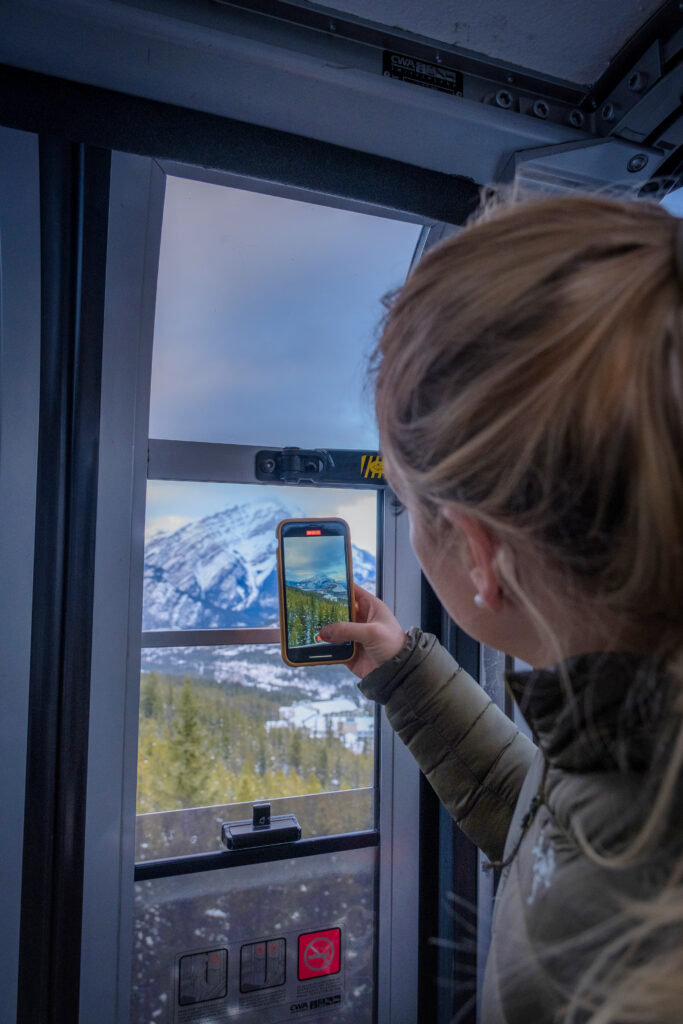 Book your trip up Sulphur mountain followed by a cruise on Lake Minnewanka. The Banff Gondola provides some fantastic views of the Bow Valley without the effort of climbing a mountain.
It's a tremendous option for families or those who are less able-bodied! After you take in the breathtaking view go for a cruise on Lake Minnewanka. It's the largest lake in Banff National Park and makes for an incredible outing as you ride amongst craggy peaks.
---
Mountaineering Course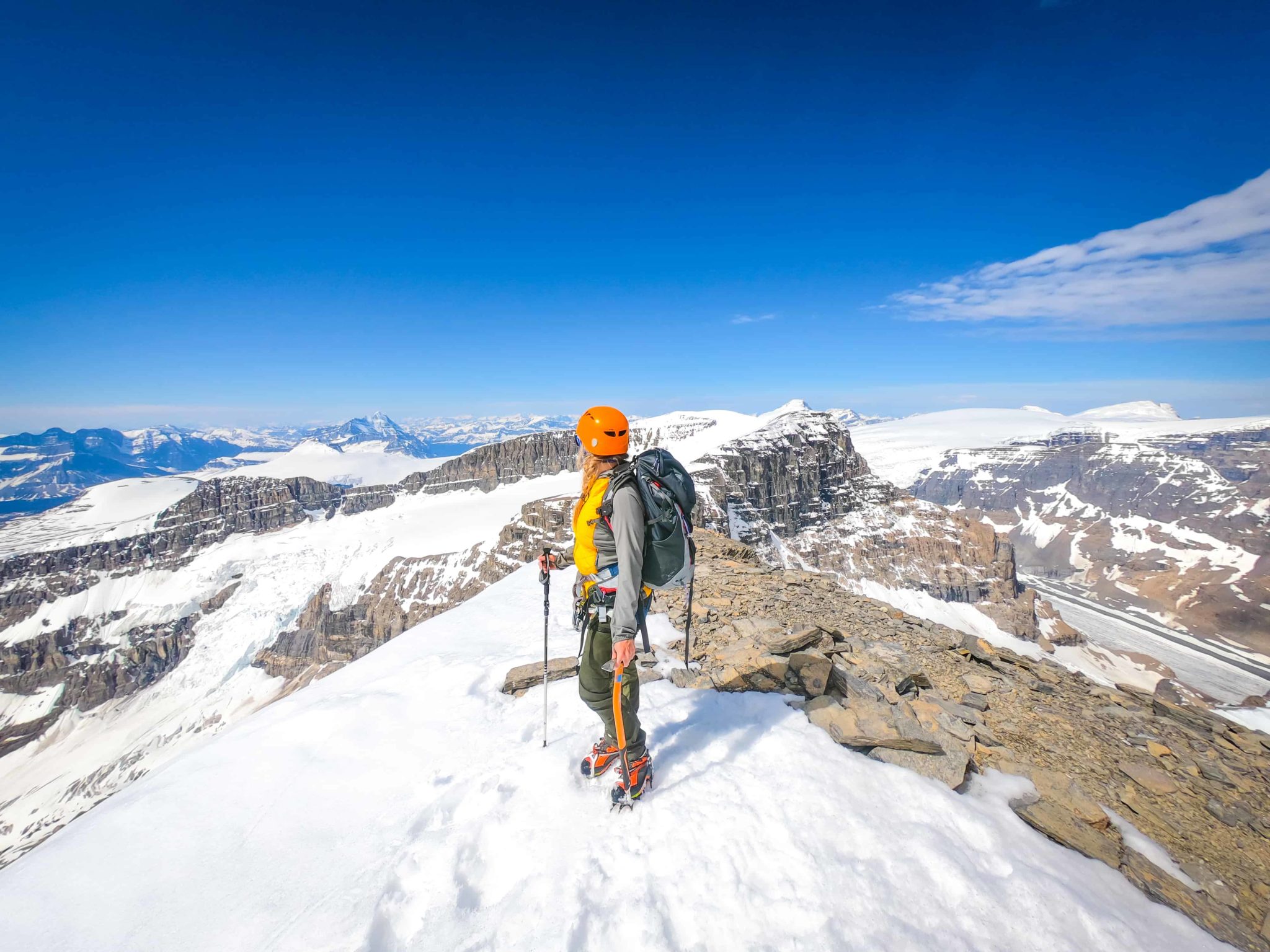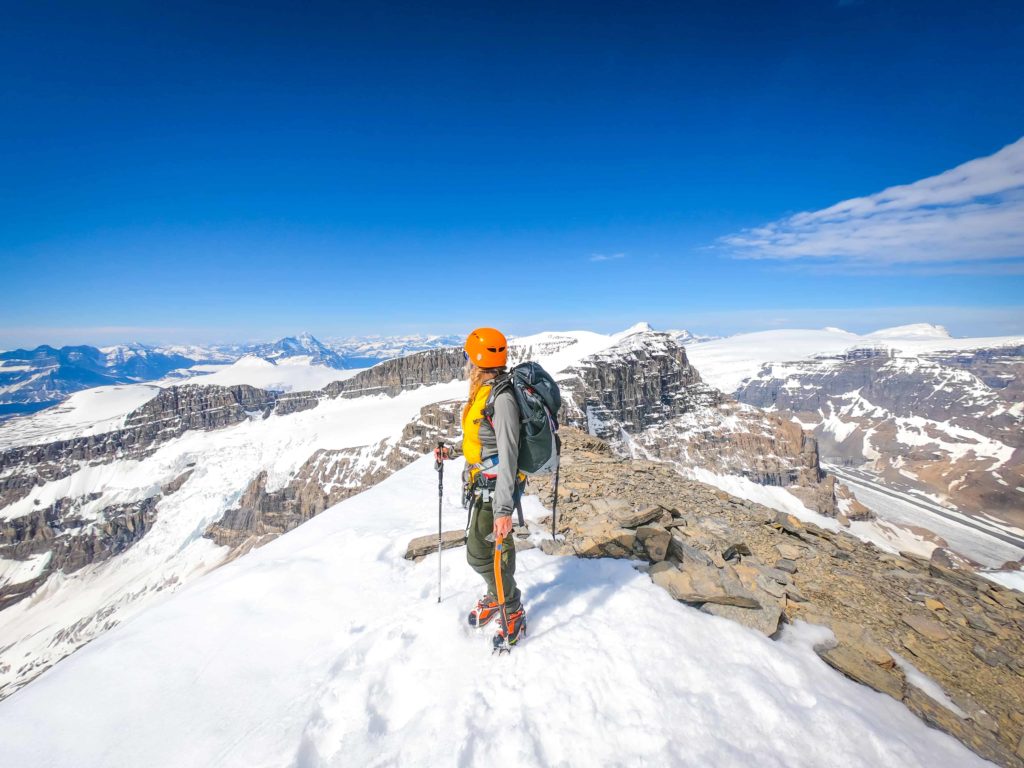 Mountaineering has deep roots in the Canadian Rockies and it still impacts the culture of Banff that visitors enjoy to this day.
The first tourists to these mountains set out to summit these glaciated peaks and the first mountaineering death in Canada took place on Mt Lefroy in 1896.
After the death, Canadian Pacific hired a number of experienced Swiss mountaineers to lead guests on expeditions and climbs. Along with their experience came their culture which included things such as fondue which is now a popular dish in town. Well over a century later the Canadian Rockies are still an epicenter for the sport in North America.
If you have any interest in learning more about the sport of mountaineering, alpine climbing, ice climbing, or ski mountaineering you have a plethora of experienced and certified guides to teach you the ropes, literally. We took our mountaineering course and summited Mt. Athabasca with Yamnuska Mountain Adventures.
---
See Banff on Horseback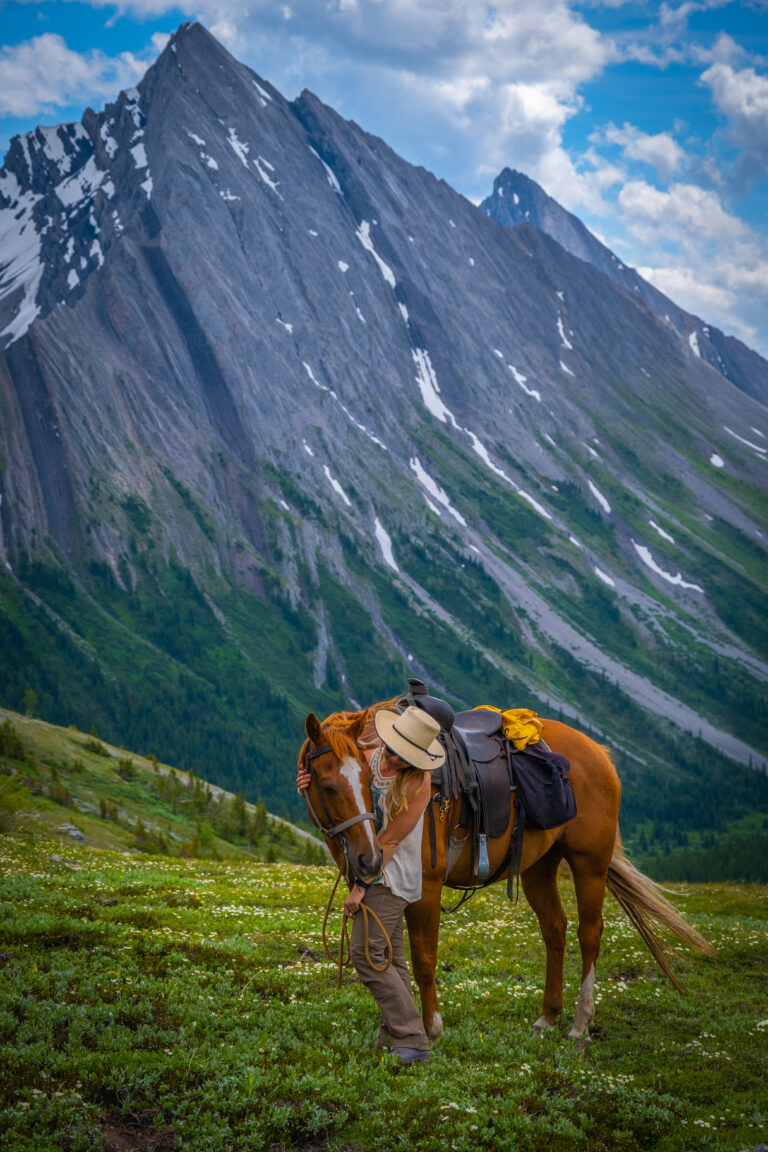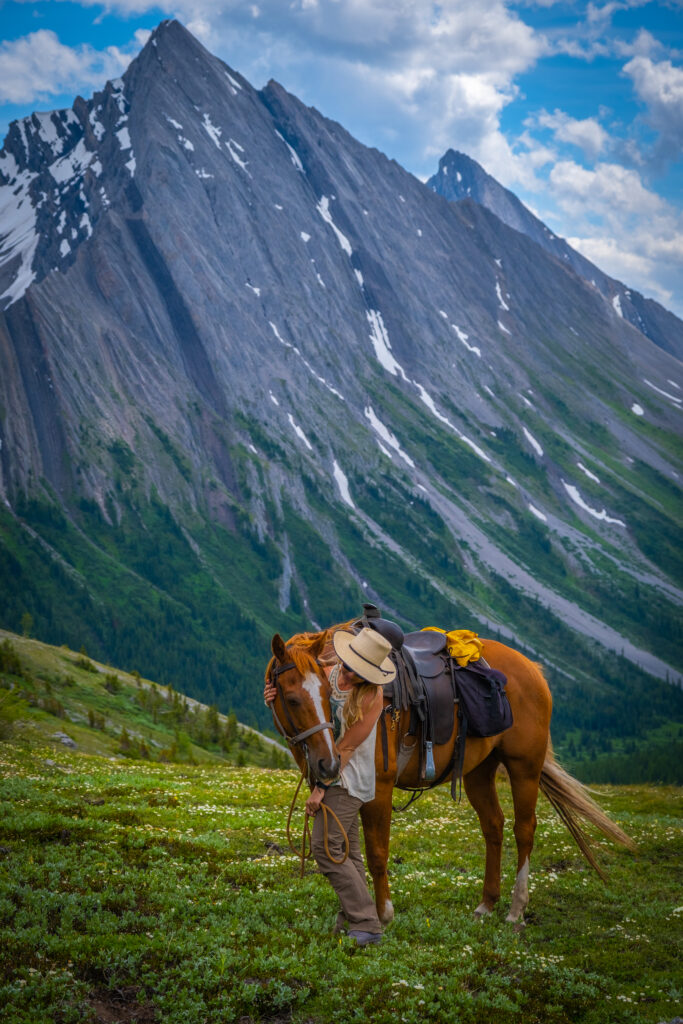 There's nothing better than seeing the most beautiful park on horseback. Have you ever watched City Slickers, Yellowstone, Heartland, or any western movie or show where cowboys and cowgirls saddle up their horse and ride deep into the wilderness and longed for that to be you?
I can tell you I sure have. That's why when we received an invite to go on a backcountry horseback trip in Banff National Park, I knew we couldn't say no. It turned out to be one of the most memorable experiences we've ever had in Banff. If you're seeking a truly fabulous Banff tour this is it!
Go on a Guided Hike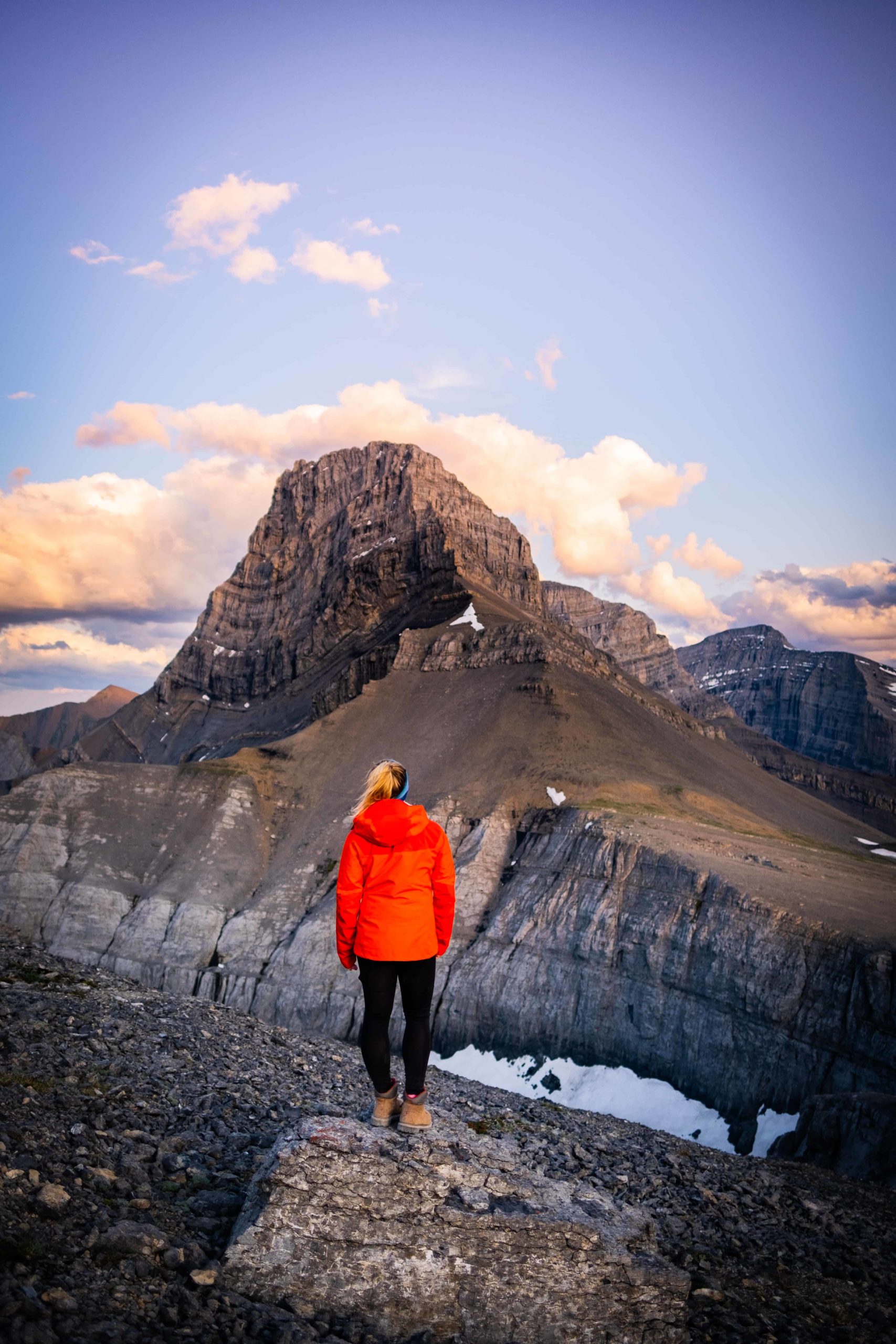 If you're new to hiking it may not hurt to go on a guided hike. Under the helpful leadership of an experienced and licensed professional, you'll be able to approach these dramatic mountains with some peace of mind.
They are humbling, to say the least so don't be afraid to seek some help! A guided hike will also allow you to gain basic skills to navigate these mountains on your own. We also have a great post on some tips for hiking in the Canadian Rockies.
Alpine Heli Hike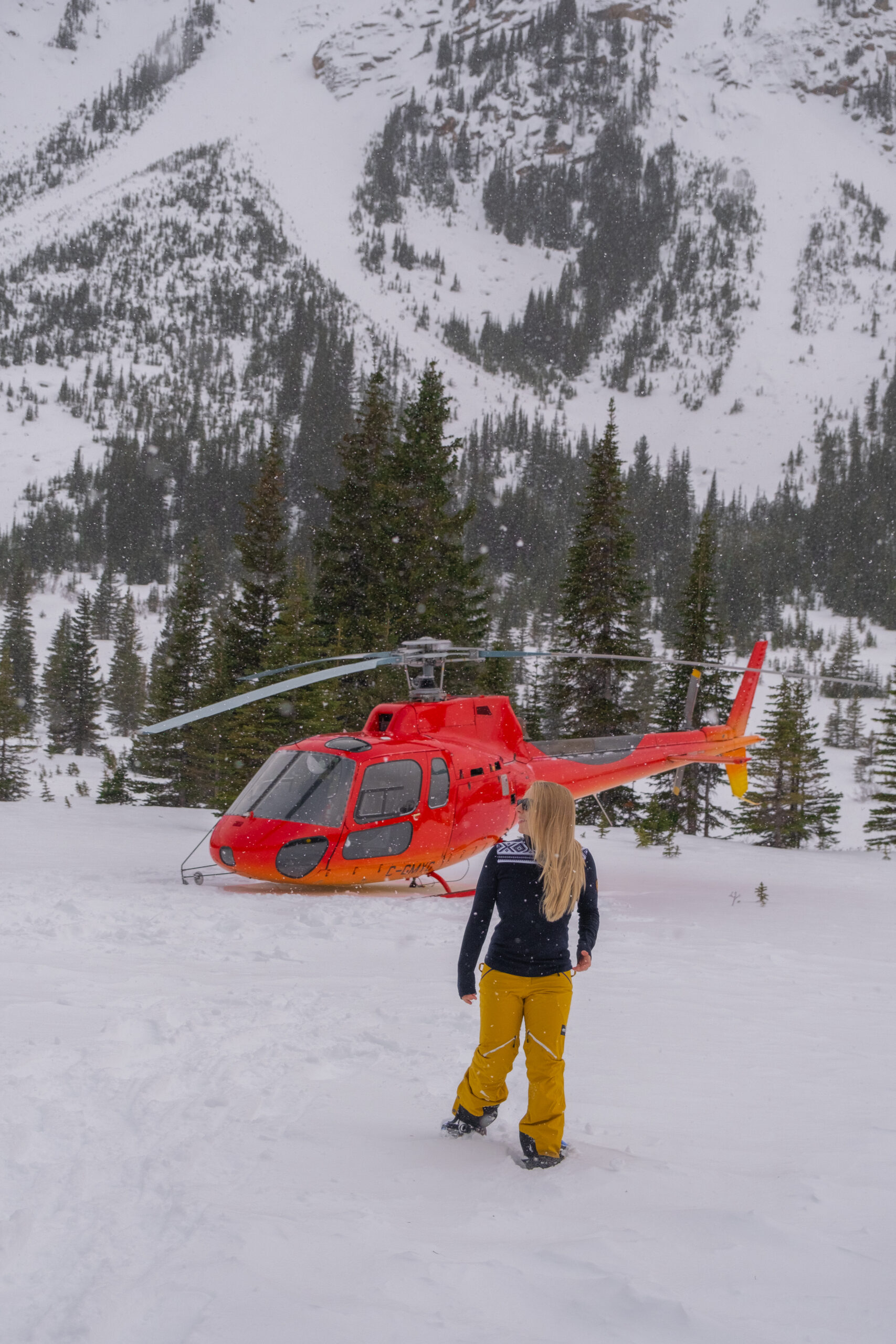 See the Canadian Rockies from the sky! It's a pretty surreal experience and an opportunity to see the mountains from an entirely new angle. Granted it's one of the priciest tours in the Canadian Rockies so be prepared to open up your wallet.
You can enjoy a helicopter tour any season, but it weather dependent. Personally, we prefer the winter months with a snowshoe as the mountains look far more dramatic with a blanket of fresh snow and ice.
---
Whitewater Rafting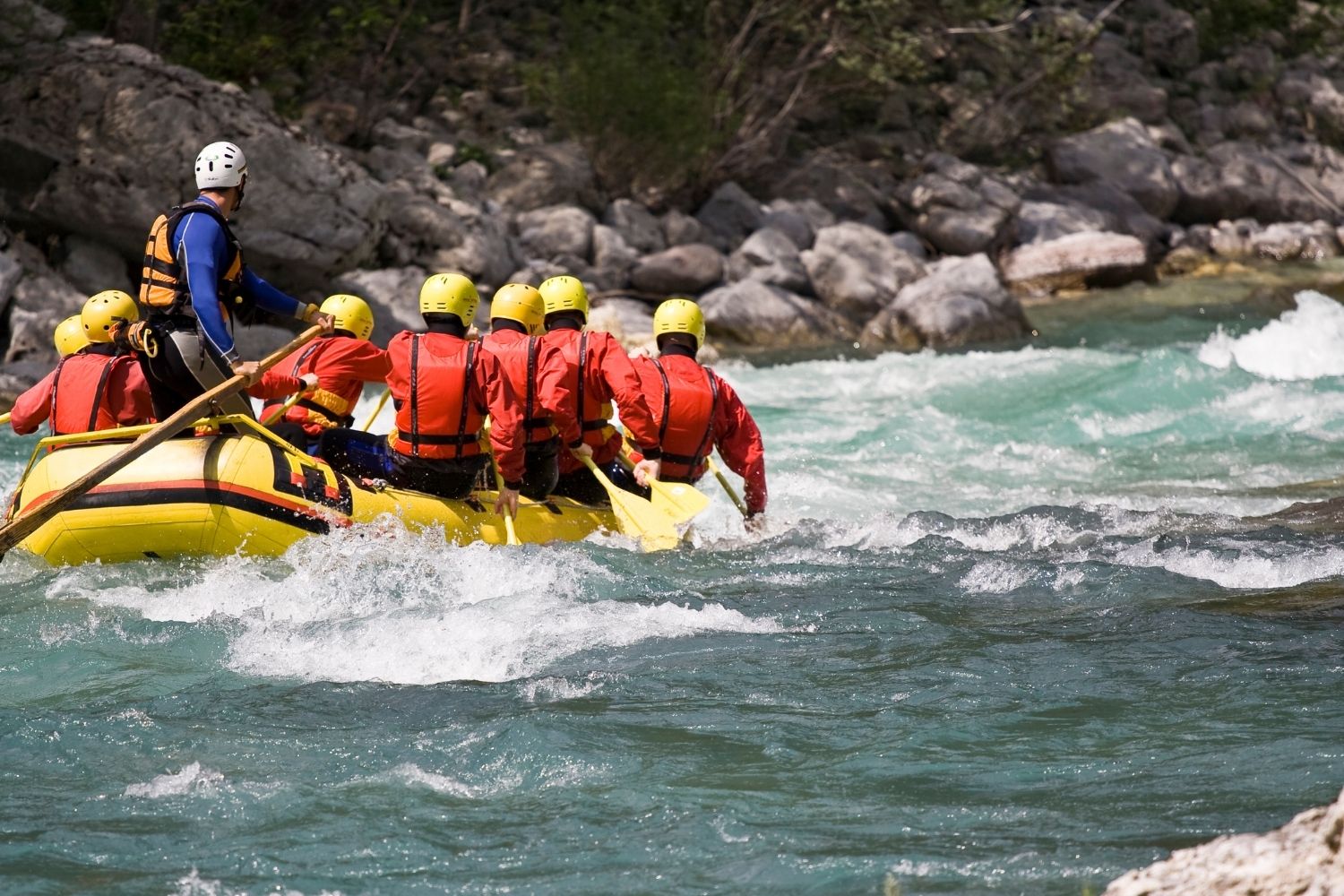 Take in Banff via the water you have several options in the area for a fun paddle. The classic is to paddle from Banff to Canmore starting just below the Bow Falls before heading downstream through the Bow Valley.
However, the Bow River is more of a float that is appropriate for families. If you're seeking a more thrilling whitewater ride try a tour down the Kananaskis River or Horseshoe Canyon.
---
Banff Tours in the Winter
---
Johnston Canyon Icewalk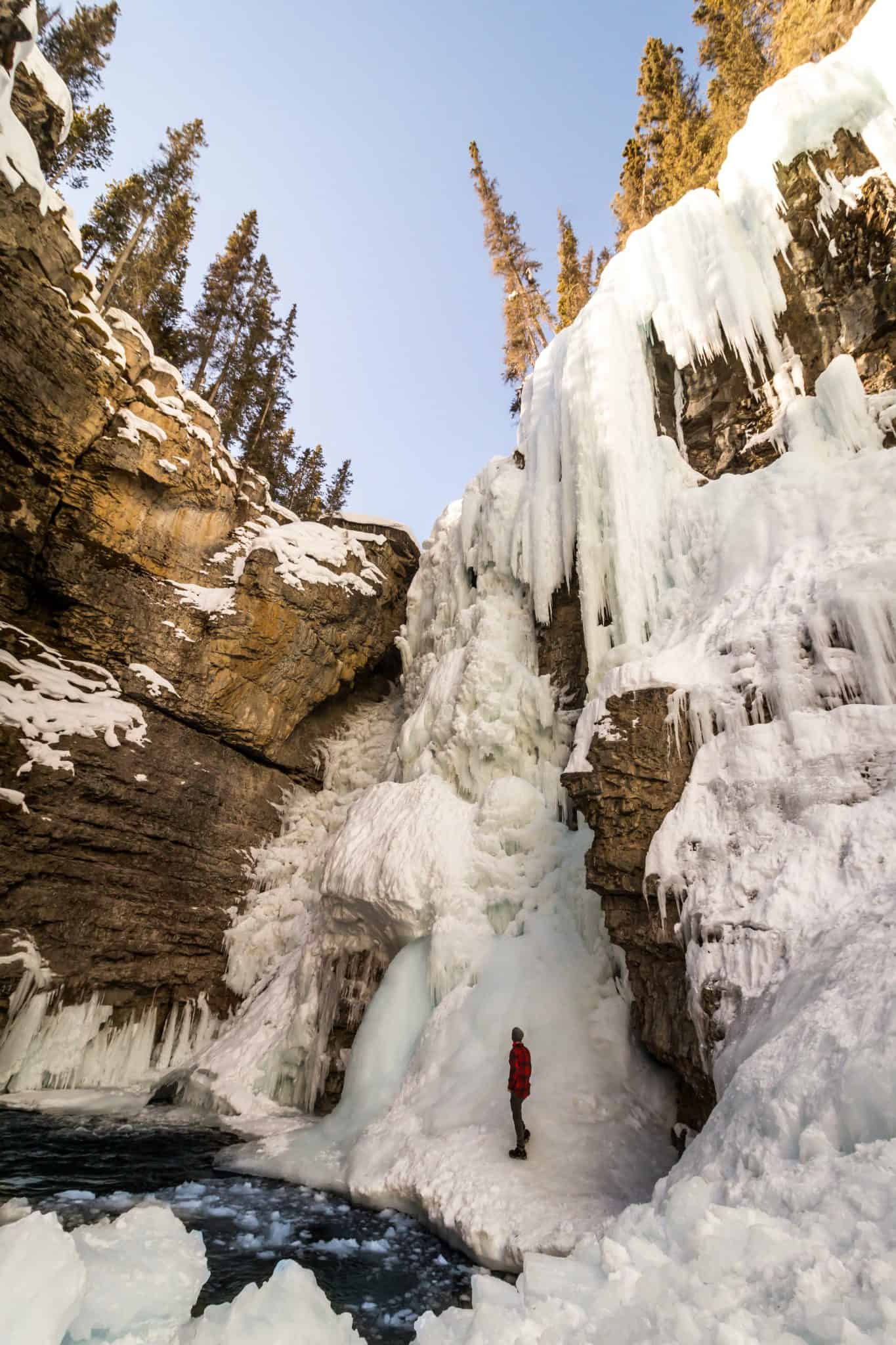 See frozen waterfalls cascading down the mountains and the amazing Johnston Canyon. The tour picks you up and Banff and supplies a knowledgeable guide with equipment such as ice cleats, poles, and snacks.
Sleigh Ride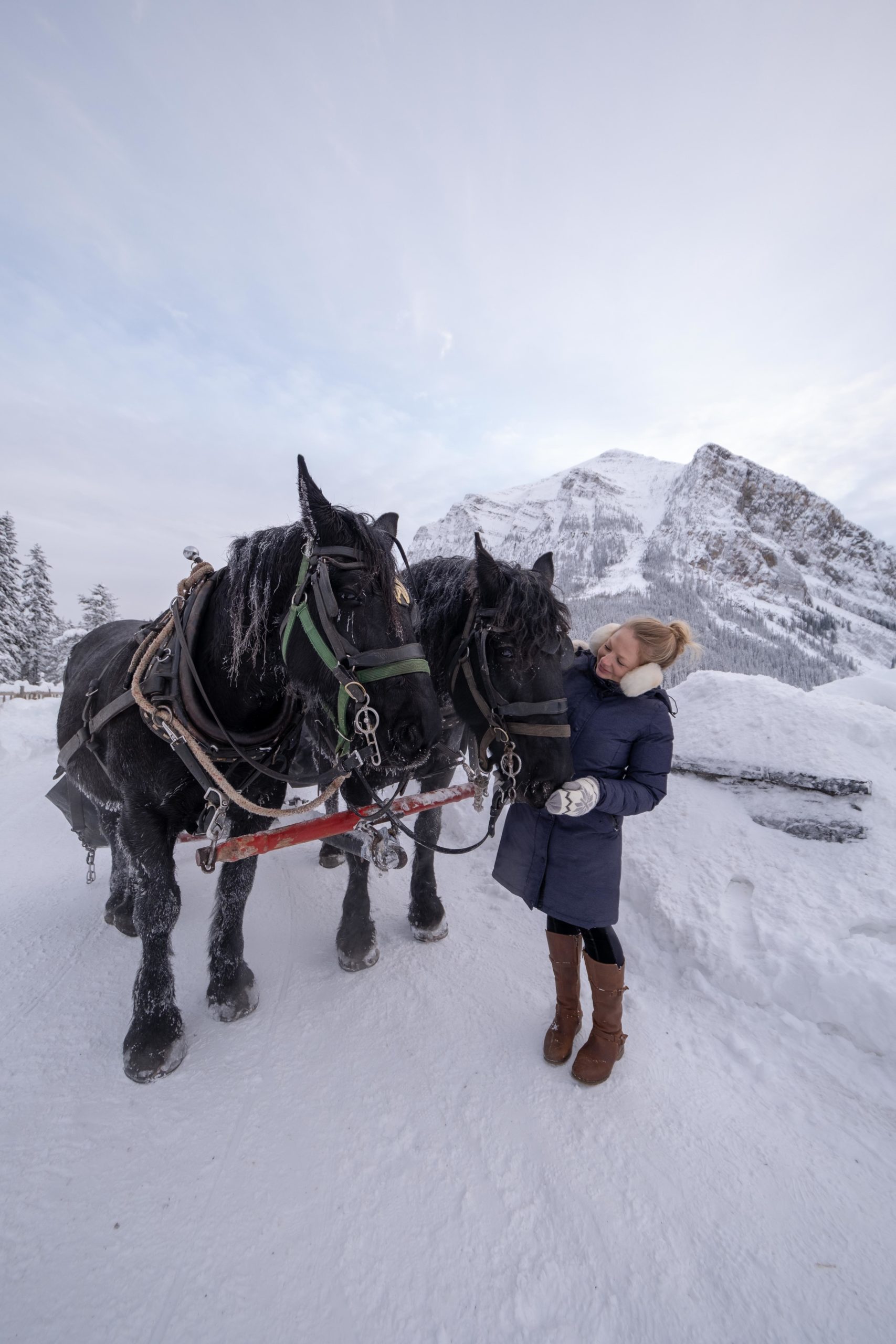 There aren't many places you can still ride on a real sleigh through a winter wonderland. You have two options for a real horse-drawn sleigh ride in Banff and Lake Louise. Either way it's guaranteed to be a pretty magical experience, especially around the holidays.
Snowshoe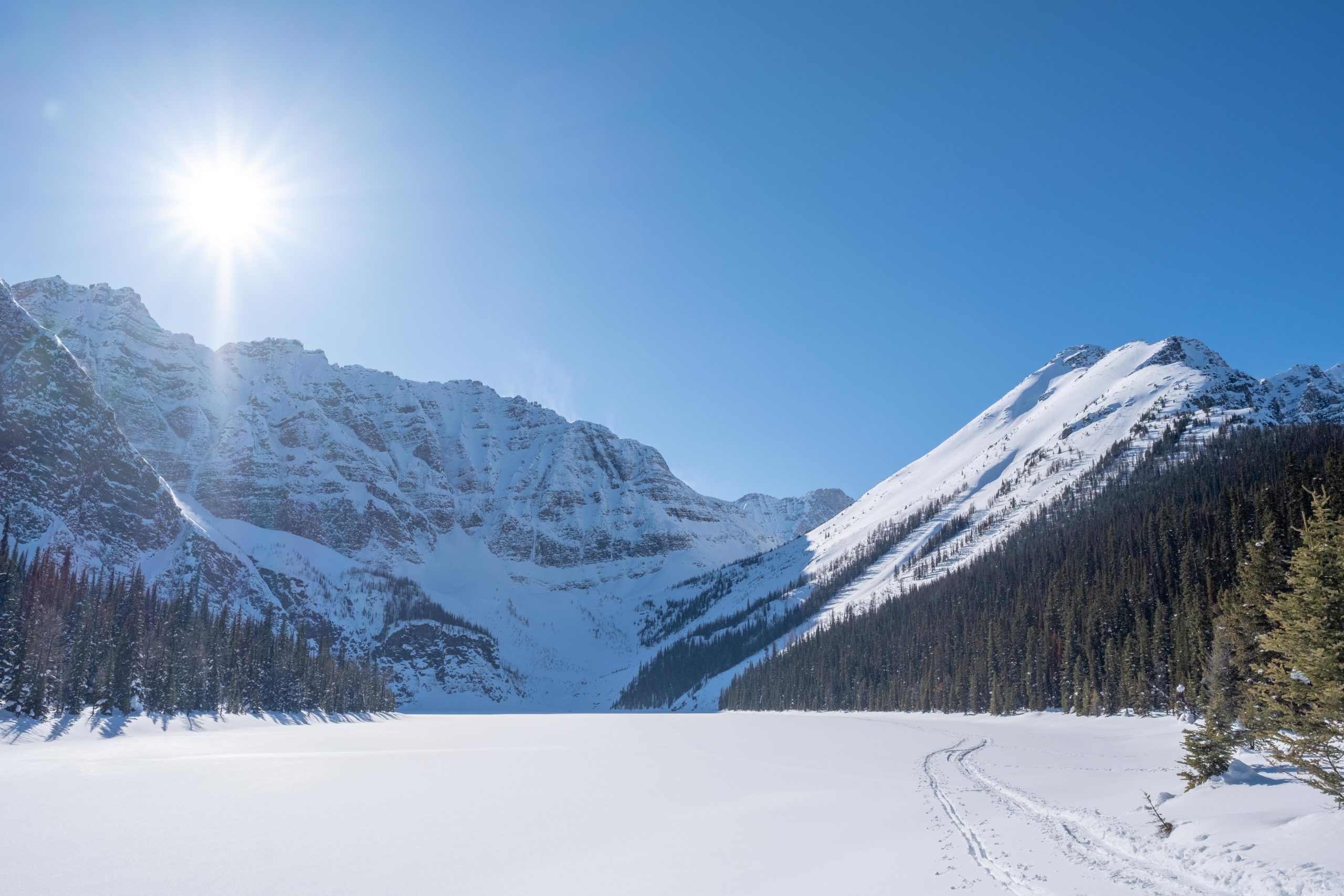 Banff is a great place for a snowshoe tour. Take advantage of the winter trails throughout the park and hire a local guide. If you're looking for a great spot head north to Lake Louise in the winter.
The most popular snowshoe is along the Northern side of Lake Louise, but you can also head up to Mirror Lake or over to Paradise Creek. You can grab rentals at Wilson Sports in the village or you can book a tour with a guide.
Dog Sledding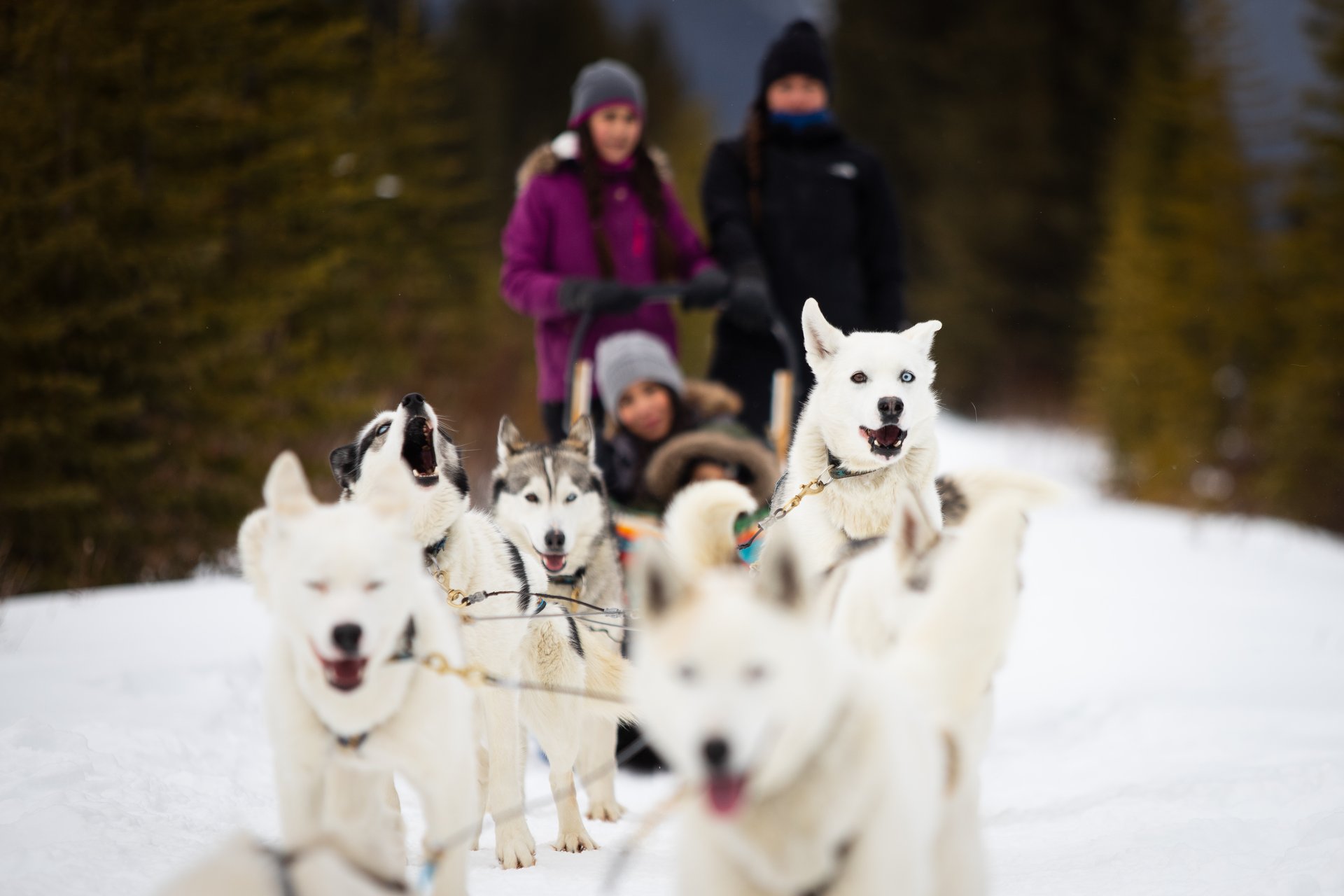 Dog sledding is a quintessential winter experience and will easily be a highlight of any winter vacation in the Canadian Rockies. Howling Dog Tours offers the chance to enjoy this experience deep in Kananaskis.
---
Jasper Tours
---
Jasper Food Tour
In the winter one of the best things to do in Jasper is cozy up at one of the many restaurants and bars in town.
You could venture into them all on your own, but I would highly recommend joining Estelle with Jasper Food Tours instead. You'll have a much more local experience complete with a walking history tour of Jasper as well.
Jasper Planetarium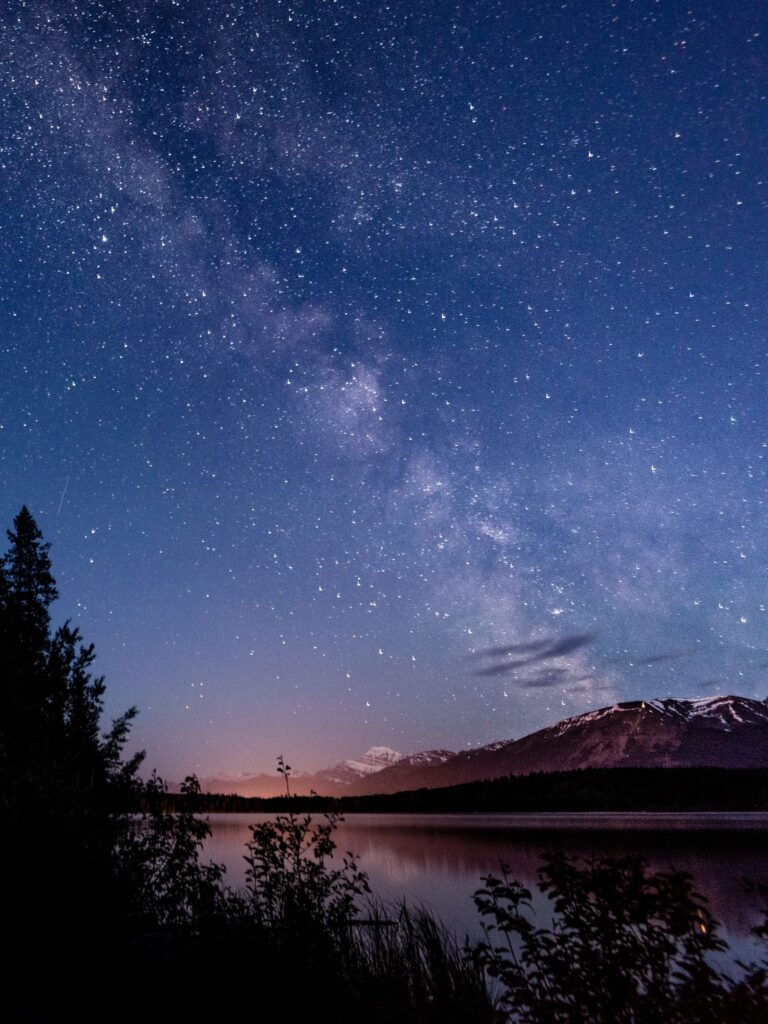 Due to its remoteness and overall lack of development, Jasper boasts amazing views of the stars, galaxies, and constellations that are often difficult to see in more urban areas.
If you're an amateur stargazer or just prefer comfortable reclining seats to craning your neck or laying on the cold ground, then the Jasper Planetarium is one of the best things to do in Jasper that you won't want to miss.
Jasper Skytram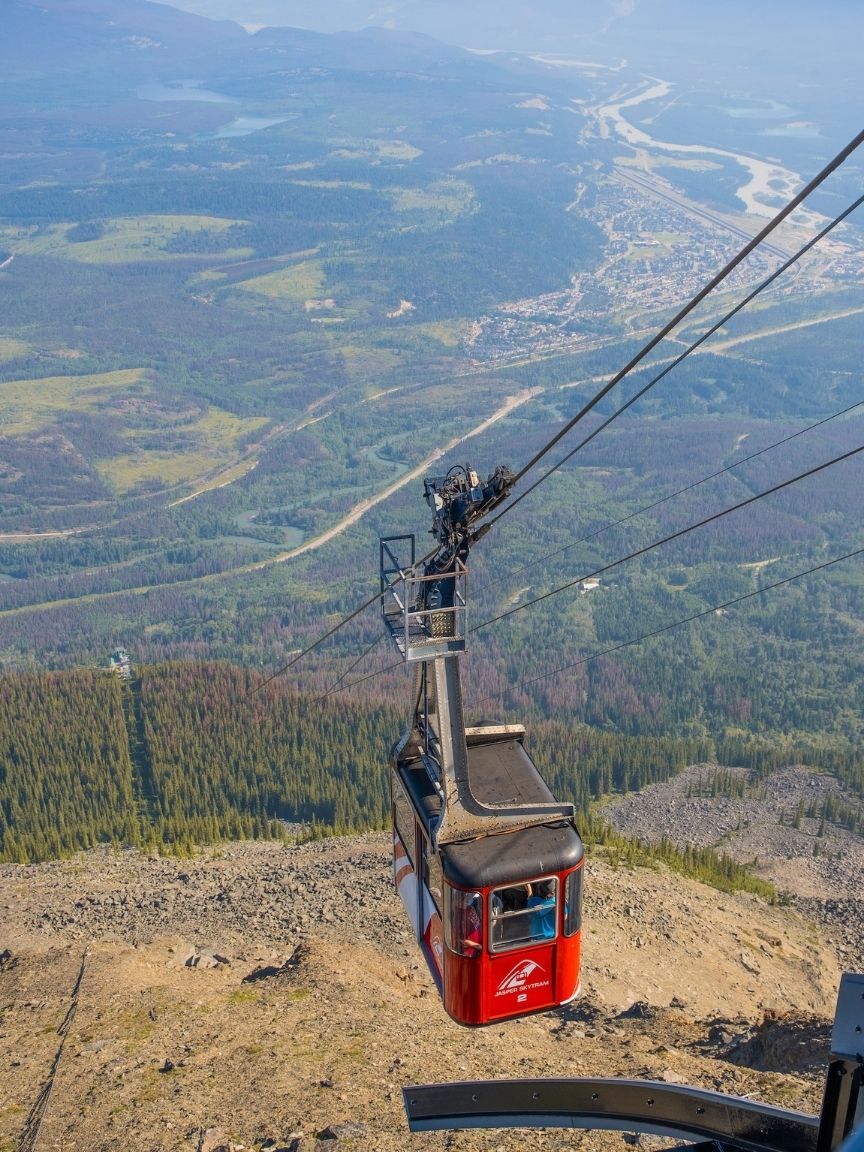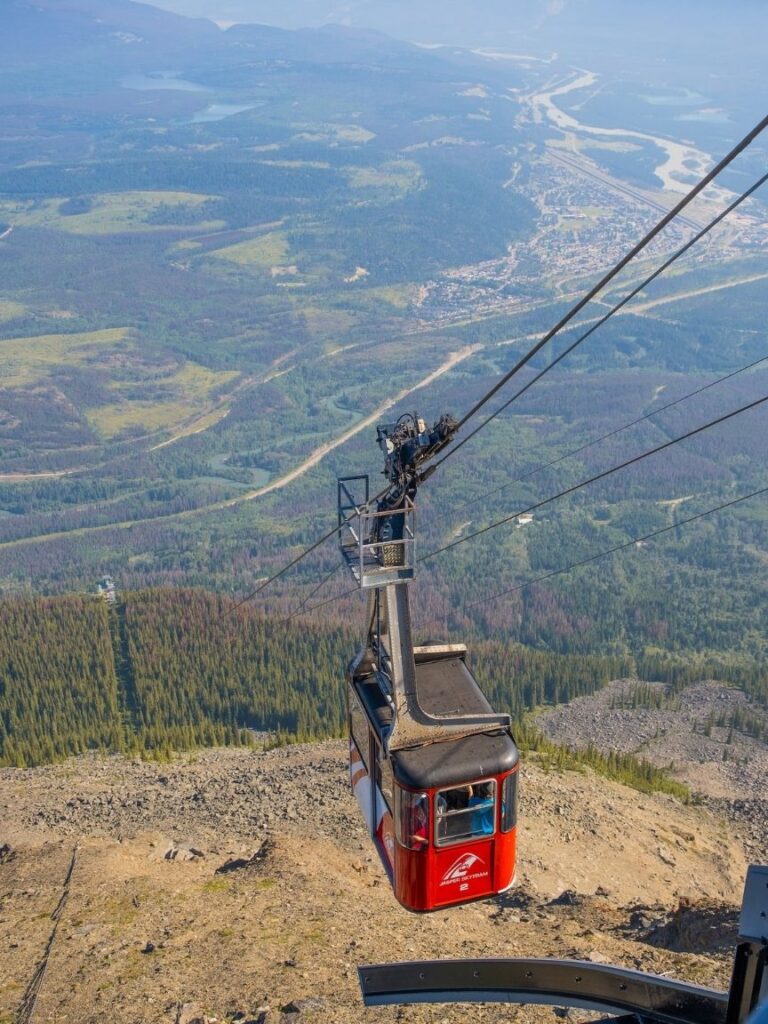 Built-in 1964, the Jasper Sky Tram is the highest and longest tram in Canada. With a starting elevation of over 4,000 feet, the 10-minute trip to the top in the enclosed gondola will take you to over 7,500 feet.
At the top, you'll be surrounded by magnificent views of the largely undisturbed Canadian Rockies, the town of Jasper, and the Athabasca River.
Jasper Wildlife Tour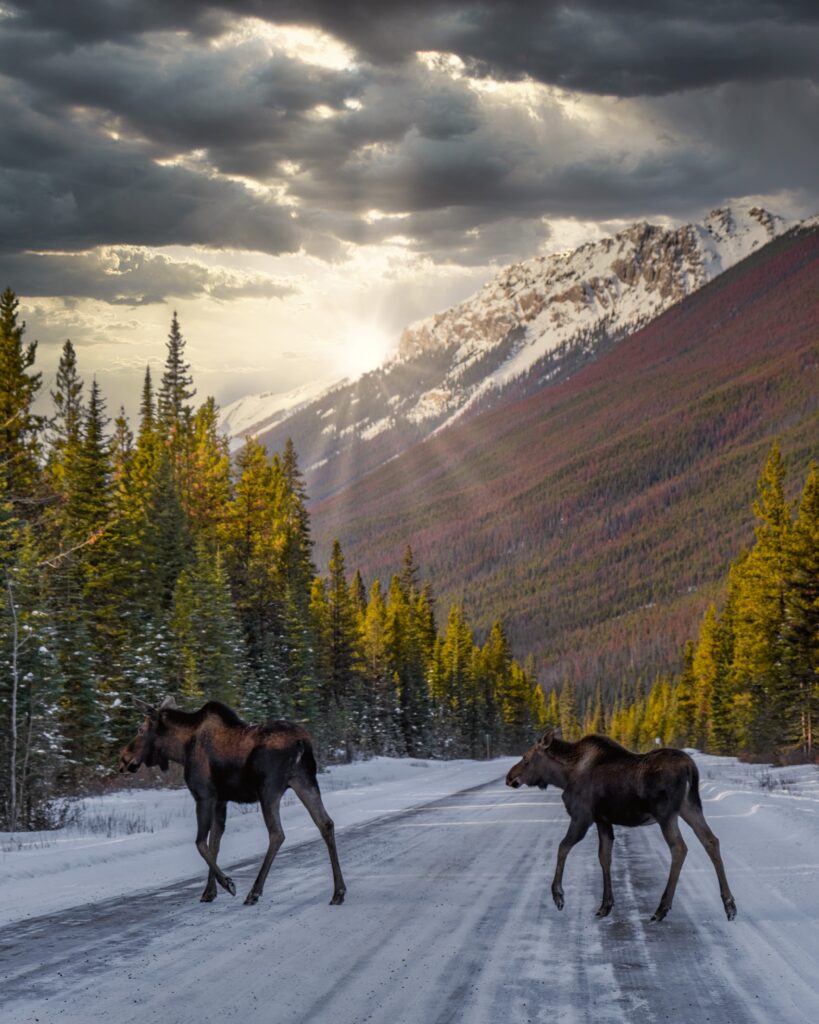 A great Jasper activity is a wildlife tour! Like animals everywhere, many of Jasper's non-human residents prefer to come out at night to hunt and forage.
What could be better than watching them and all the interesting things they do on a guided, moonlit tour.
Glacier Skywalk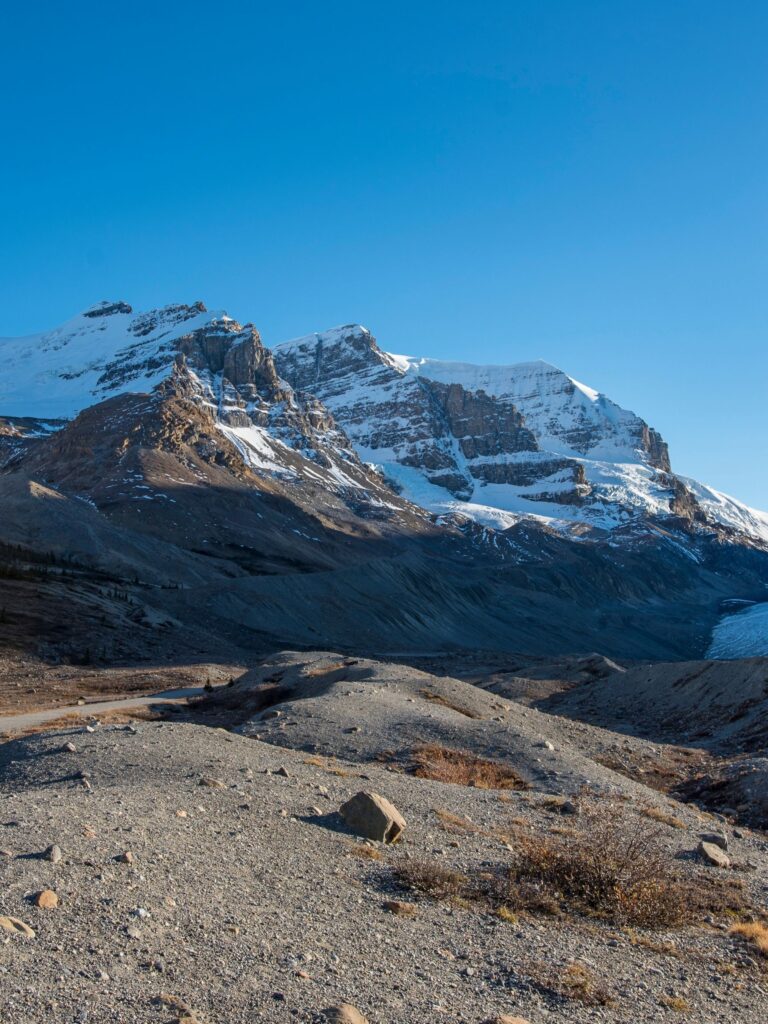 If you're already at Athabasca Glacier you may as well continue a couple of kilometers down the road to the Glacier Skywalk.
Here you can step out on a cliff edge walk and see the glaciers around you and have views out of the Sunwapta Valley.
Spirit Island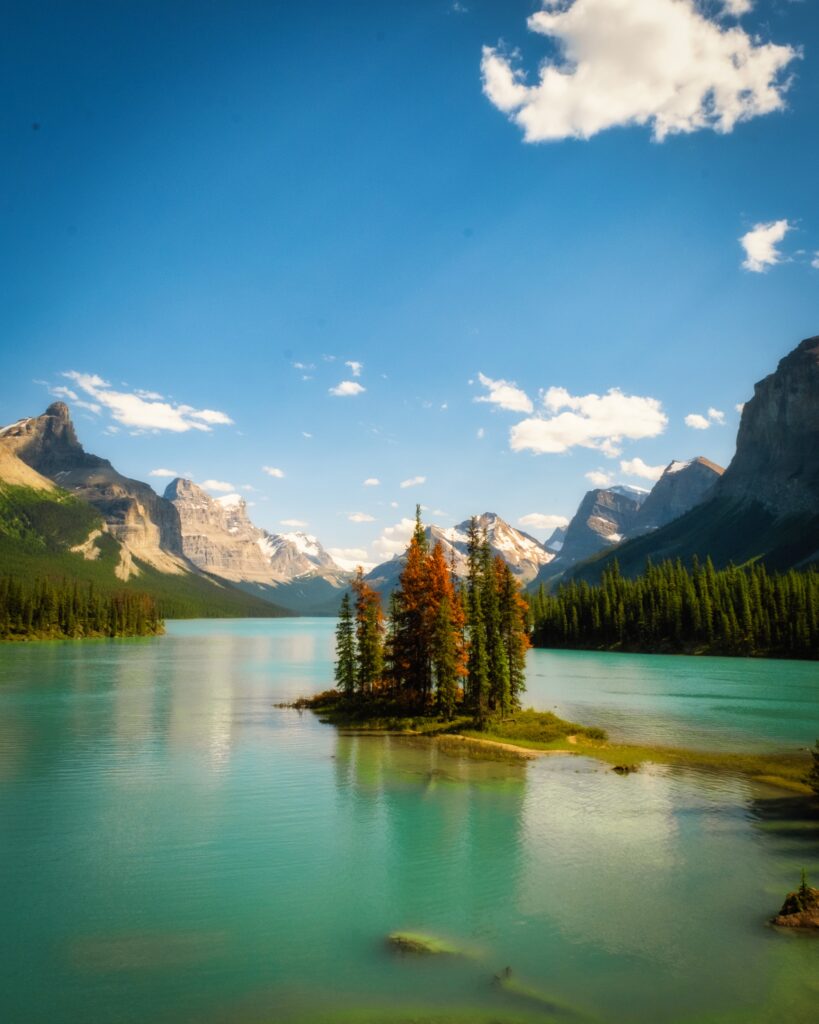 Spirit Island is a small island that sits along the lakeshore of Maligne Lake in Alberta, Canada. There are only two ways to reach Spirit Island and they are both by boat.
The vast majority of visitors to Spirit Island will visit the popular cruise tour with the Pursuit Collective.
---